At the official San Diego Comic-Con @ Home panel, industry experts discuss how Superhero Fandom Adapts to Pandemic. Moderated by Digital LA founder Kevin Winston, the panel is part of SDCC @ Home, where hundreds of panels have gone online, the annual conference itself adapting to the pandemic.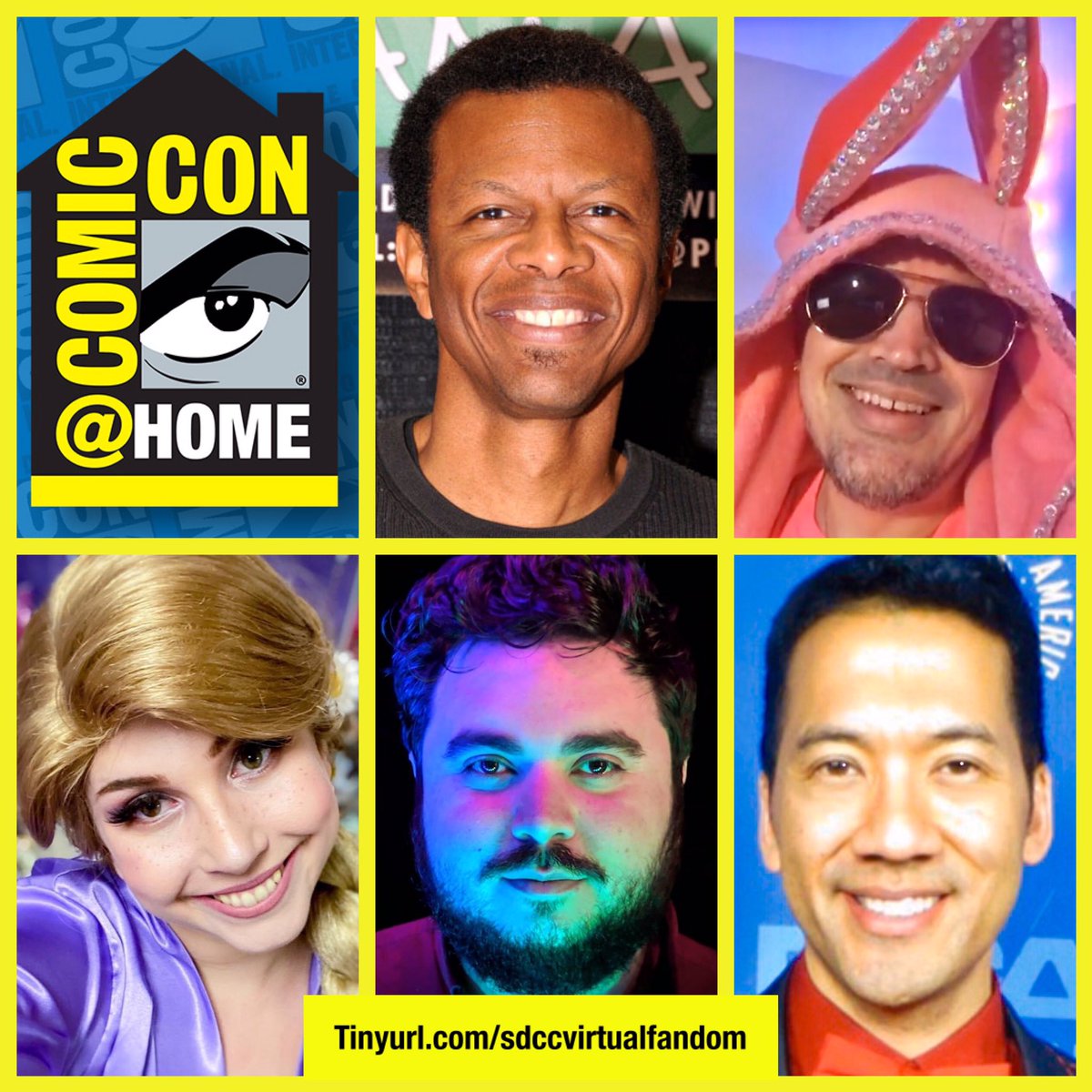 The panel discusses how artists, actors and fans have innovated online to keep superhero fandom going strong in pandemic, when comic book stores, comic conferences and other events have been shut down. Fandom continues with virtual panels and happy hours, virtual autograph signings, Facebook groups, Instagram livestreams, AR, and more.
Speakers include:  actor Phil LaMarr (DC, Futurama, Pulp Fiction), artist Dan Fraga (Wolverine, Spider-Man, Ricky Gervais show, couchdoodles), cosplayer/game writer Sara Katz-Scher (@thatprincessgirl), Rene Amador of ARwall (Watchmen AR experience) moderated by Kevin Winston, Digital LA founder.
Watch the panel after Thursday July 23, 10a at http://tinyurl.com/sdccvirtualfandom
The panel features:
Phil LaMarr, actor. Phil has done voices for more than 400 TV, film, video game, and more projects including several DC animated series, Incredibles 2, Futurama, and more. He was also an actor in  Pulp Fiction. In pandemic, Phil discusses how his many comic convention appearances have gone online via virtual panels, and meetings. He has even done virtual signings, where he will autograph collectibles live, asking fans what via online chat or video what they want him to say in his signature, and then the signed collectibles get mailed to fans afterwards.
Dan Fraga, Artist. Dan has been illustrator on several Marvel titles including Wolverine, Spider-Man. He started working at Image Comics under Rob Liefeld. He also was producer of the animated Ricky Gervais Show, Online, he does live drawings of popular characters via his Instagram and other social media via @couchdoodles. Fans are amazed as a blank sheet of paper becomes a drawing of their favorite characters in a live or 30-second to a few minutes sped-up drawing video. In pandemic, he decided to reboot his Black Flag comic from the 1990s, and created a crowdsource campaign to do so. He also started to livestream videos with other comics creators n his YouTube channel. Part of his crowdfunding pledge goals include him dressing up in a pink bunny costume, which he did. And another goal was to bedazzle said outfit, which he did. Dan wore his pink bunny costume for this panel.
Sara Katz-Scher (@thatprincessgirl) is a video game writer, Disney fan, and cosplayer. She posts pics of her Disney princess and other outfits on her Instagram and Patreon. She often goes to Disneyland theme parks in cosplay, and post photos at attractions. In the first week of quarantine, she realized she would miss Disneyland, so she quickly created a Disney @ Home Instagram live show, every day at 7p. On her show, she and her roommate discuss Disney topics, films, and more. She also started to invite friends of hers, including Disney artists, composers, and more for split-screen Instagram live interviews. She has consistently done the livestream shows during several months of quarantine, growing her audience and creating a space to talk Disney every day online.
Rene Amador of ARwall. Rene founded ARwall, a tool which helps cinematographers digitally create a AR set in real time. Rene demos it on the panel. ARwall also created an AR activation at the Watchmen on HBO premiere in fall of 2019.
Gert Van is an admin and moderator of several large Facebook groups about Marvel, DC and Everything Nerdy, which increased conversations during quarantine.
Kevin Winston, Digital LA, founder and CEO. Kevin is founder of Digital LA. In pandemic, Kevin has hosted virtual panels about digital comics and superhero fandom, virtual superhero themed happy hours, and online trivia games about superheroes on the Pop.in mobile game app.