Marvel Studio's Shang-Chi premiere featured cast, industry, and cosplayers and a full red carpet on Hollywood Blvd that's been the biggest in the past 1.5 years.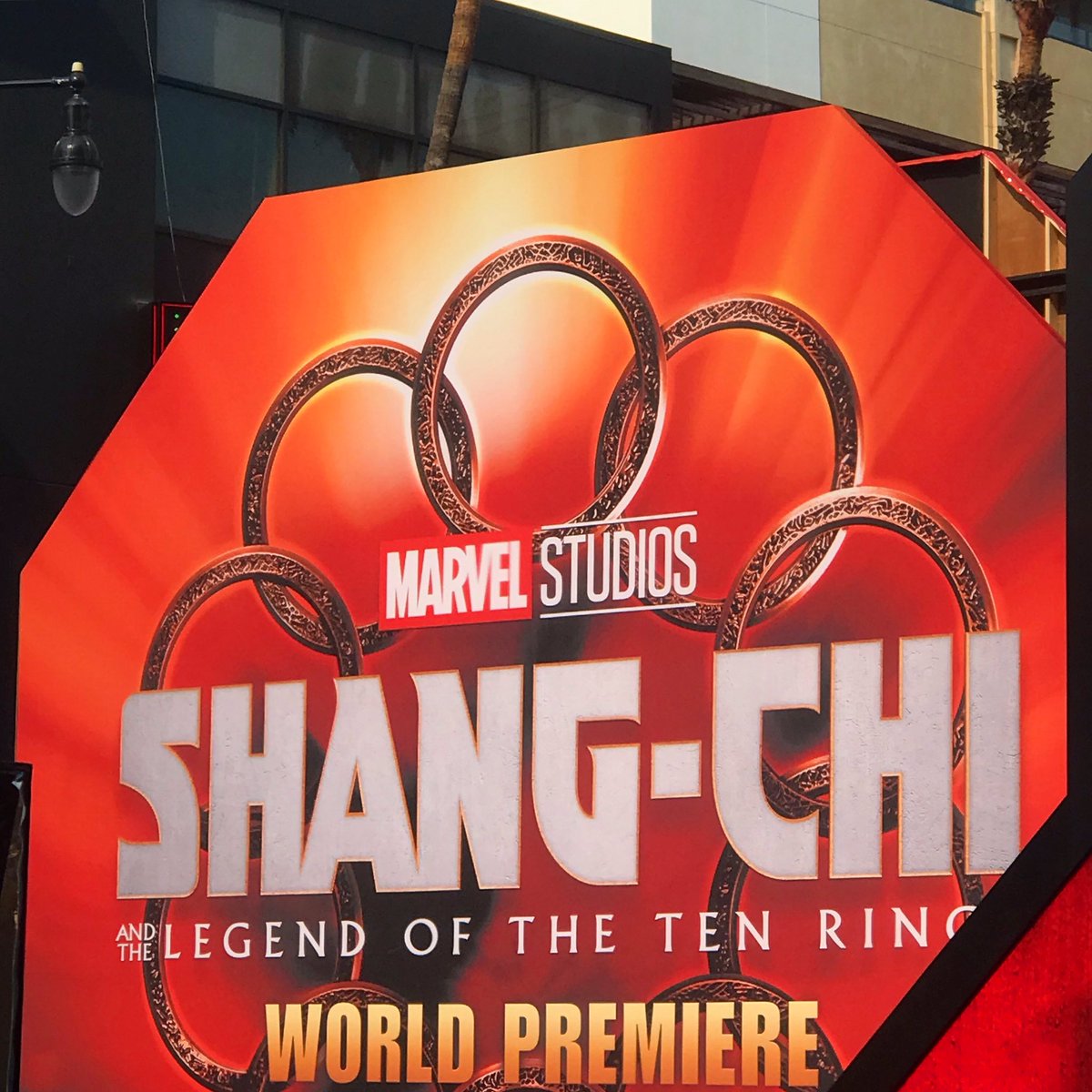 Shang-Chi premiere red carpet was livestreamed for 1.5 hours on Facebook live and YouTube live, where cast did interviews on the red carpet, and took selfies with cosplayers and fans.
Marvel Studios' Kevin Feige commented that it was good to be back on a full Hollywood Blvd premiere. He noted that for Black Widow, there was a smaller red carpet. That event  took over half of one side of Hollywood Blvd in front of the El Capitan Theatre. This Shang-Chi event blocked the entire Hollywood Blvd from Orange to Highland.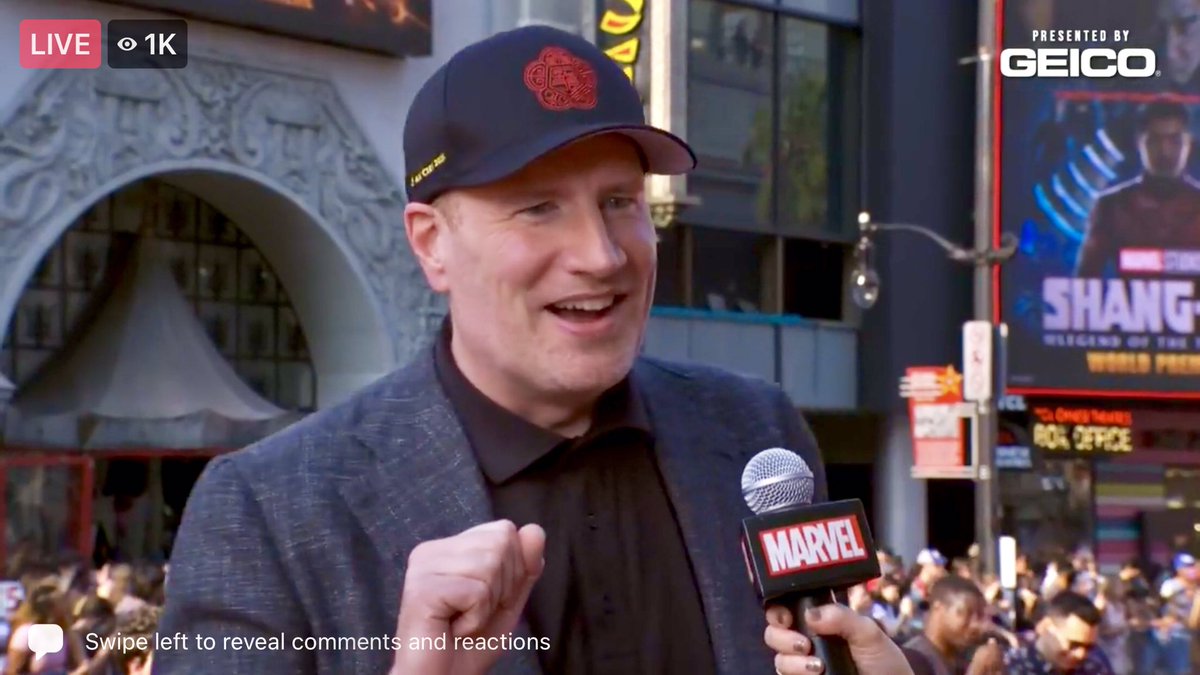 Lead actor Simu-Liu thanked the fans for their support in his red carpet interview. He is known for tweeting at Marvel that he wanted the role. Kevin Feige said Simu had already been cast before he tweeted, but his tweet was helpful to generate fan awareness.
Simu has been among the most active of all MCU actors, with constant Instagram stories and tweets of his daily life doing promo for the movie. For example, when the Funko Pop characters and other merch were released on his birthday, he did several posts. He also recently did posts of his action figure visiting Disneyland.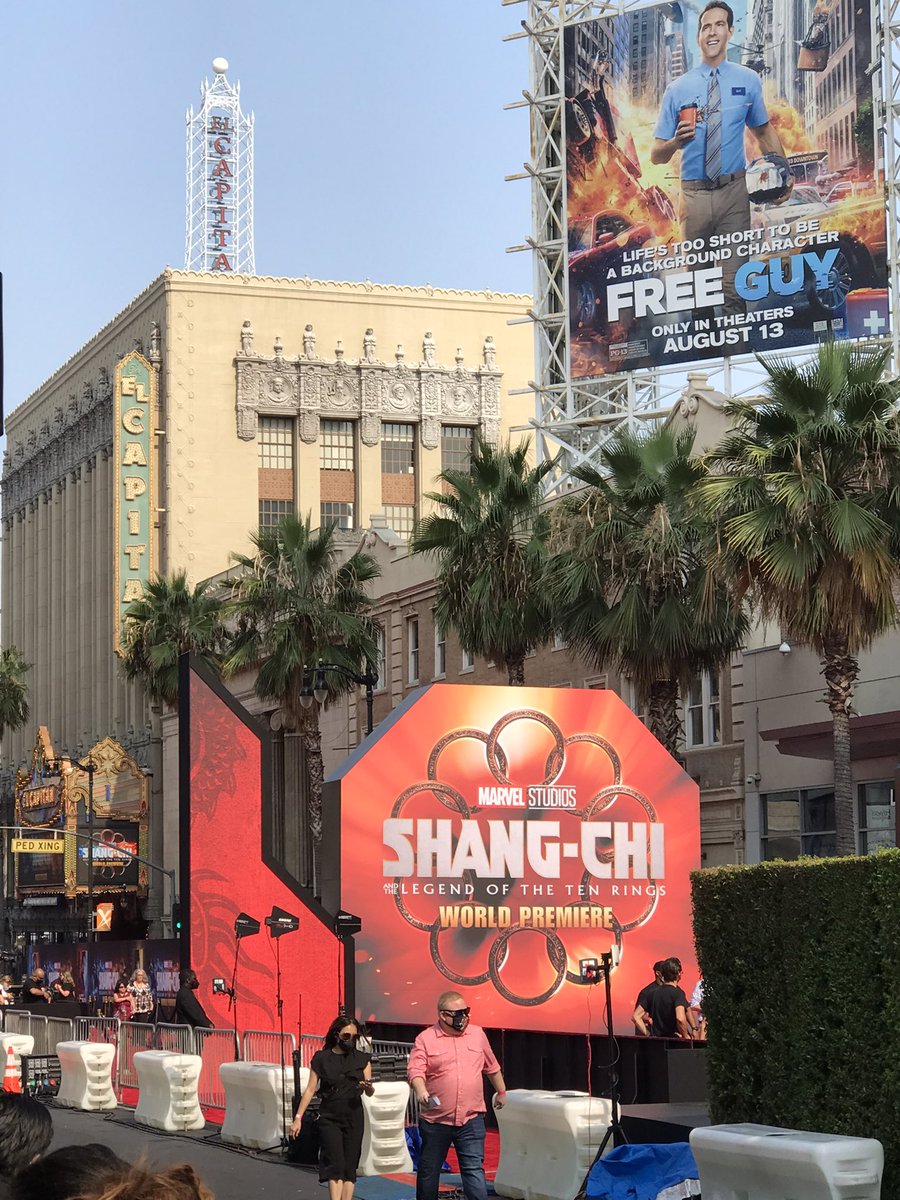 Cosplayers were invited and registered in advance, to create a fun festive environment. There were several Shang-Chi cosplayers, as Simu Liu noted in the lifestream. They were dressed in Shang-Chi's hero outfit from the movie, his valet outfit, and his comic book outfit. Cosplayers dressed as other characters from Shang-Chi and other MCU films.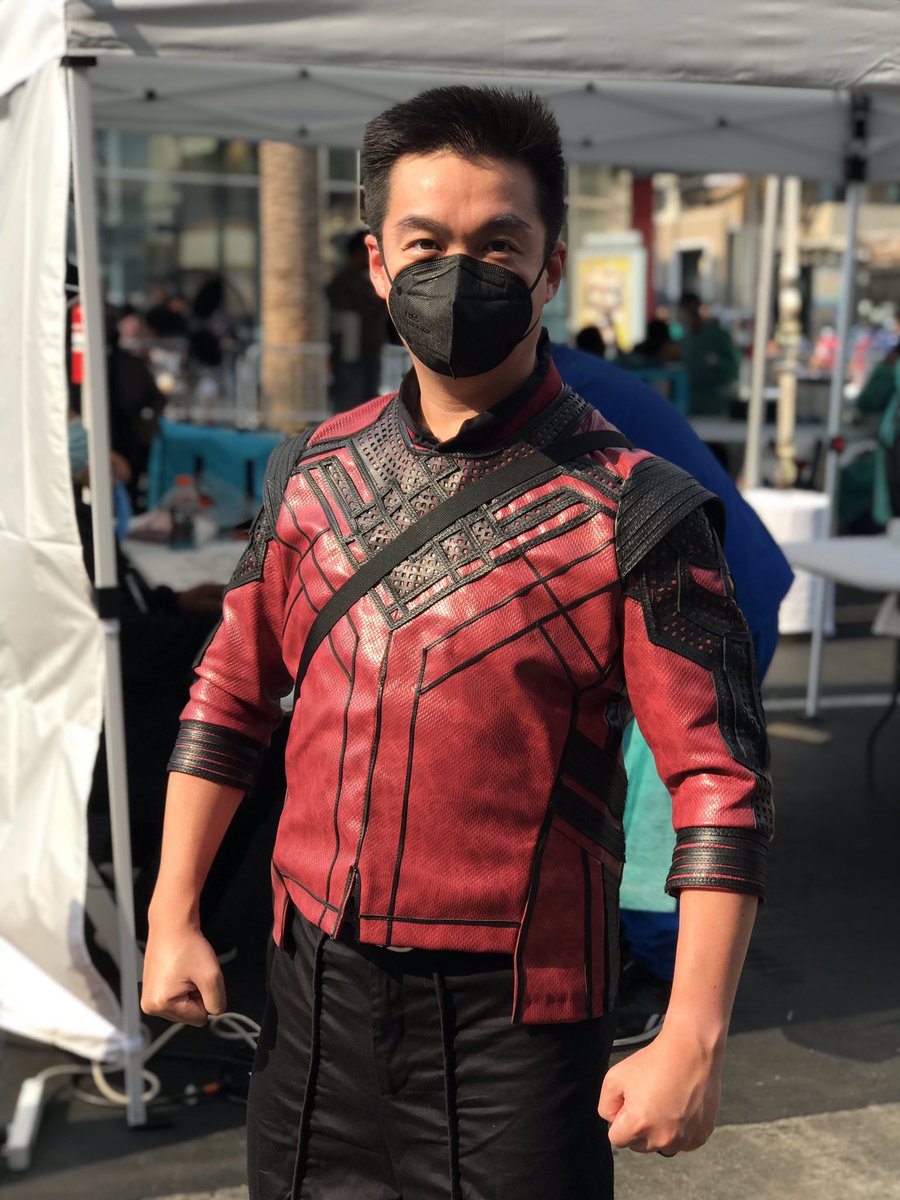 After the screening, movie reviewers and some fans tweeted positive praise of the Shang-Chi movie, enjoying its family drama, beautiful scenery, and action packed fight scenes. Several said the trailers kept secret the amazing fight spectaculars, appropriate as Shang-Chi is known in the comics to be the best fighter in the MCU.
Shang-Chi starts September 2 over Labor Day Weekend.