The annual SIGGRAPH computer graphics conference returns to Los Angeles this year, with panels, mixers, and news.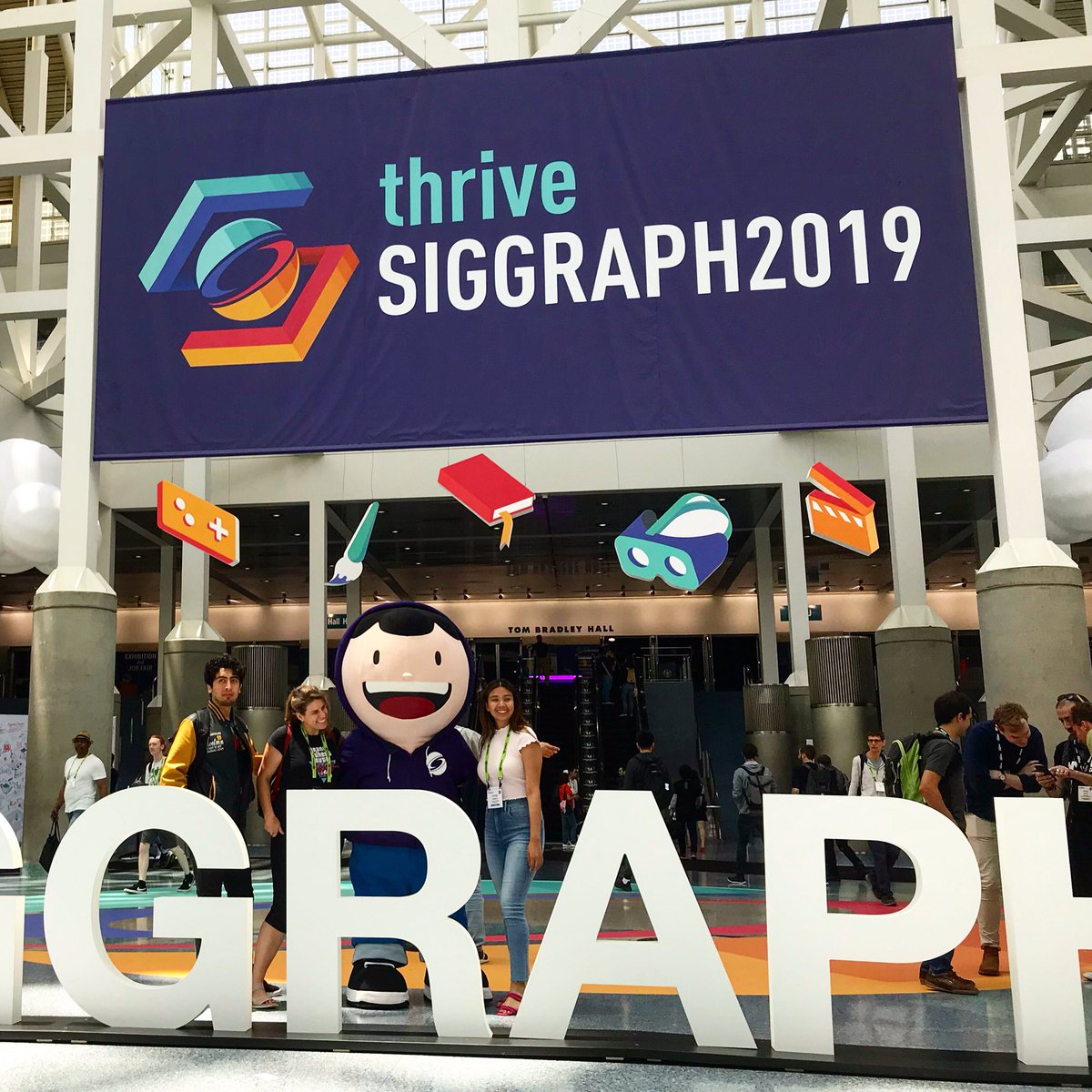 Hollywood Movie: VFX Making Of Panels
Hollywood movie studio visual effects teams gave behind-the-scenes peeks of how they created the visual effects on top blockbuster films.
Avengers: Endgame, now the #1 biggest film in the world, had more than 92% VFX shots, from Thanos' subtle facial expressions, to the final epic battle "blips," said VFX supervisors on the "Making of Avengers: Endgame" panel at the SIGGRAPH convention in Downtown LA.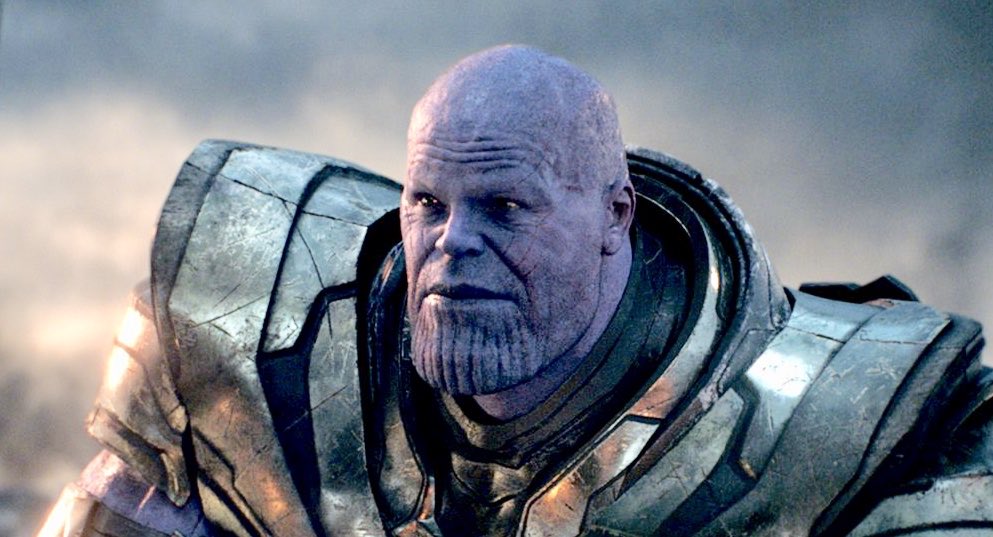 Visual Effects supervisors from Marvel Studios, Digital Domain, Weta Digital, and Third Floor gave an exclusive peek of how they used VFX tools to create some of the movie magic at the SIGGRAPH annual VFX conference. The teams said they all worked together to get all the work done, and they would help each other raise the standard on delivering amazing work. See our Endgame VFX article.
Toy Story 4
Pixar lighting, character design, and rendering team described making Toy Story 4. The film centers on Bo Peep's willingness to change, and Woody's resistance to change. This change vs. static motif was the guiding principle for cinematography and lighting.
Cinematography:
– Woody's scenes that were about stability and same used a track cam, spherical lens, and long lingering shots.
– Scenes that were about change, like Bo Peep, or Woody starting to embrace change used a steady cam, anamorphic lens, and short quick shots.
Lighting:
– At the beginning of the film, Woody is unsure of his place in Bonnie's room. He is darkly lit or backlit and in shadows until he meets Forky and Bo
– Forky represents change and light, and was often well lit with 'Forky Soul Light'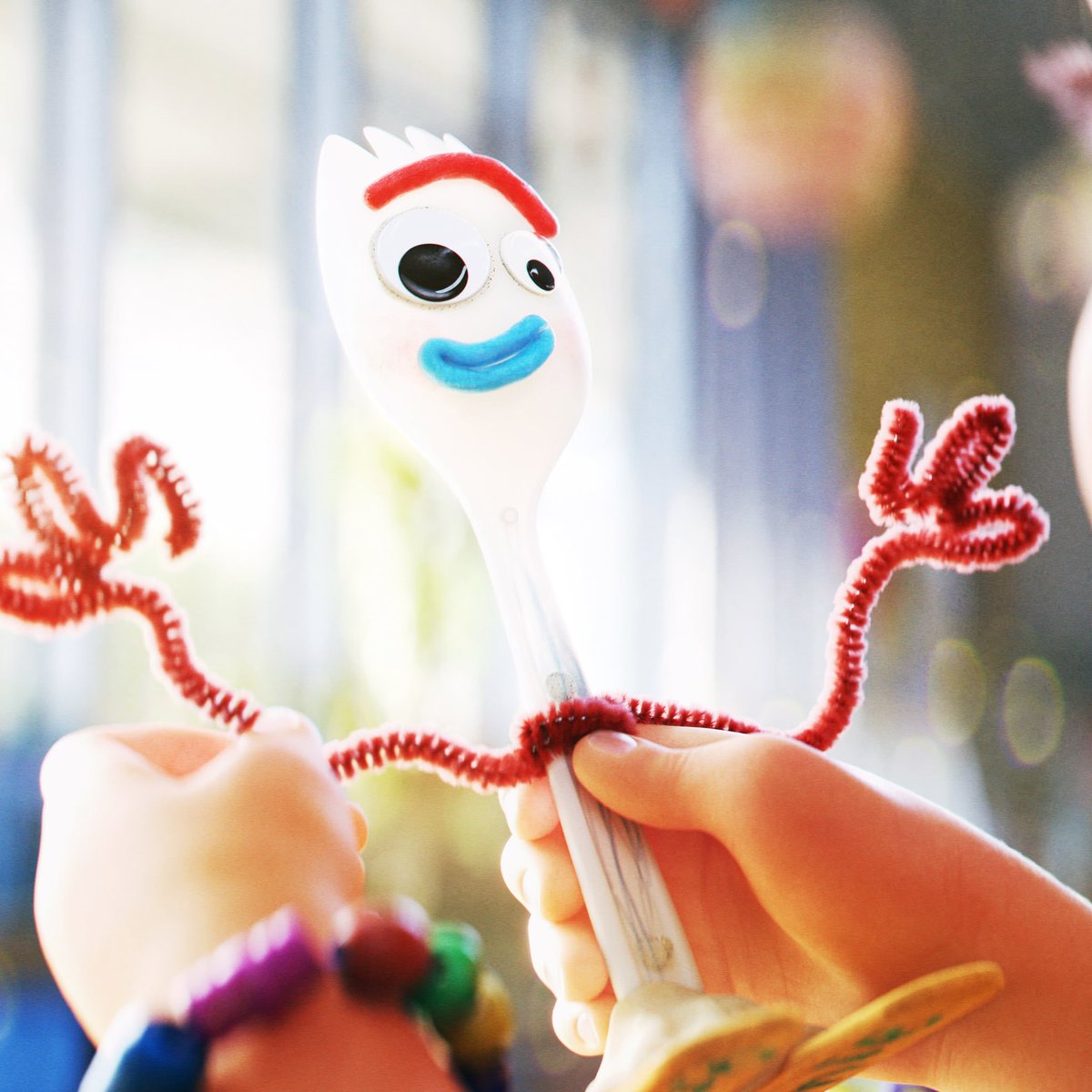 – Bo represents change and light, especially her lamp
Character Design
Gabby Gabby was originally blonde, but blonde hair reflects light differently and takes a lot of render time. So the rendering team asked if Gabby's being blonde was essential to the story. Directors said no. So her hair was changed to reddish-brown which reflects light less, and rendered more quickly.
AI Spiders
Toy Story 4's antique store created spider webs via AI spiders! Animators could pick 2 anchor points for the web, and the AI spiders would spin a web, accounting for sagging due to gravity
How to Train Your Dragon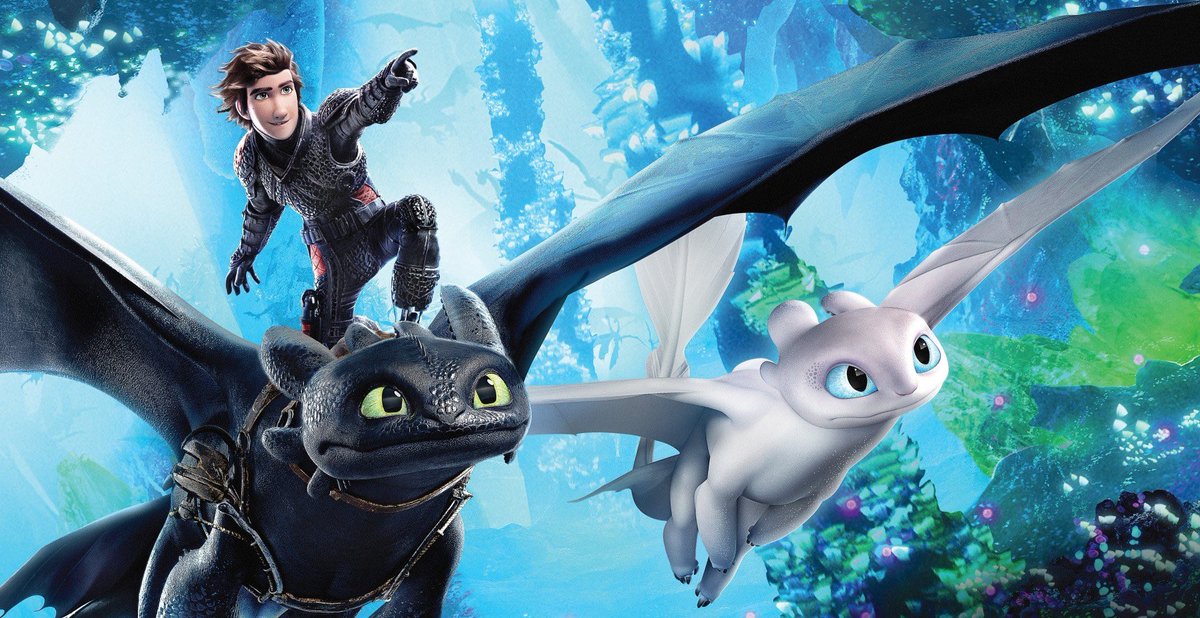 Overall principles of the last of the trilogy were: Naturalism with whimsy, and World seen thru child / dragon's eye. 
Plus the team went all out on sophisticated crowd scenes, set design for the lost world, and character interaction with foliage, wind and the environment.
'We wanted to raise the bar on the visuals' for last film of trilogy, said a DreamWorks executive. 
Corporate Announcements
Intel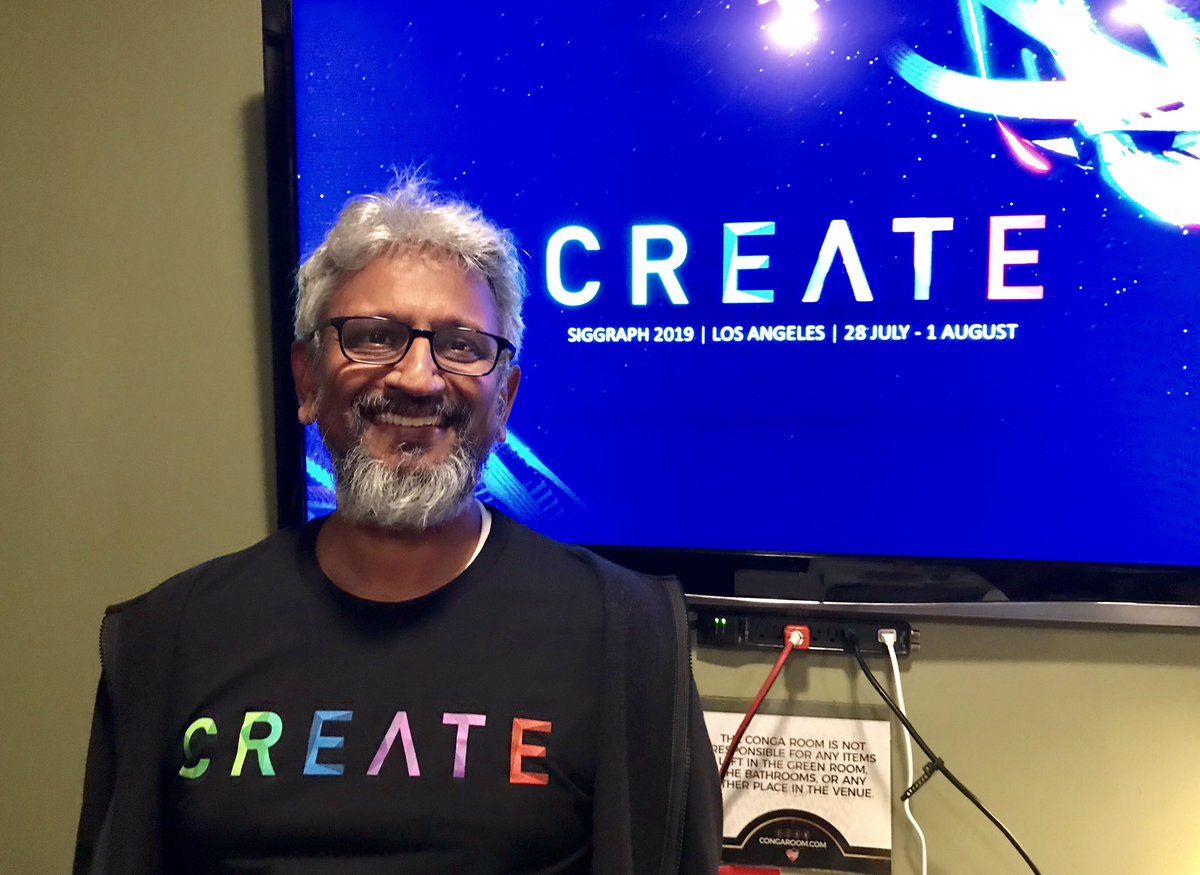 Intel announced its exascale computing goal of 1,000x advancement in processing performance, resulting in much faster rendering speeds for VFX animators, at its first SIGGRAPH Create event with partners Pixar, Blue Sky, Intel, HP, Maxon, Otoy.
I'm deeply passionate about this future opportunity and have challenged my teams to pursue a goal of 1,000x performance advancement over the coming years to enable this," said Raja M. Koduri, Intel chief architect and senior vice president of Architecture, Software and Graphics
Maxon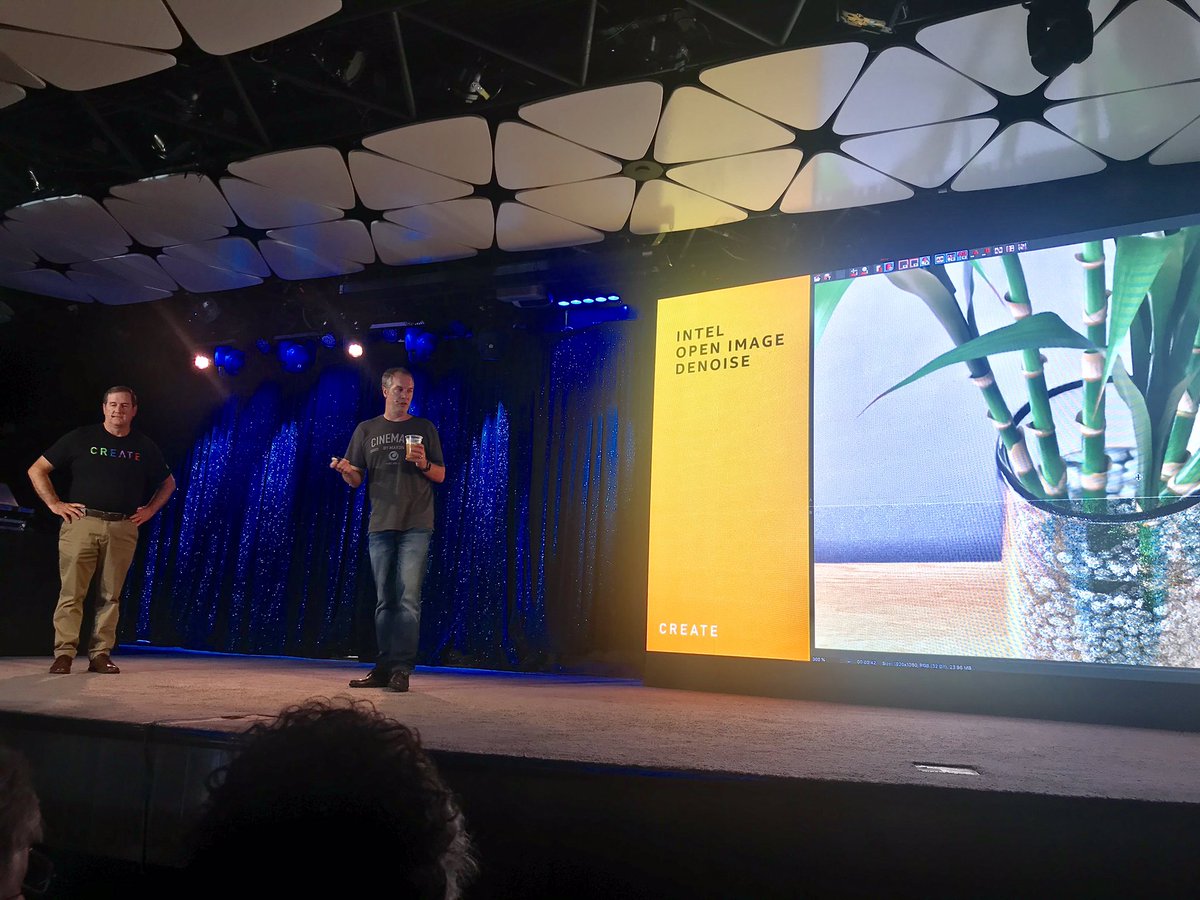 Maxon 3D software announced its goal: "We want everyone to have access to 3D." The Maxon CEO also appeared at the intel Create event as an Intel partner.
Maxon announced that it was revamping its existing multiple confusing 3D products, and releasing them as Cinema 4D, Release 21 coming out in Sept. Instead of a few thousand for use, Release 21 will be just $60/month for 1 year subscription. The release has three key features: Field Forces (Mograph tool kit won an award at the Academy's SciTechAwards in February). Caps and Bevels can help animate 3D text. Character Animation.