The STAPLES Center unwraps a new gift on Christmas Day Dec 25: a new name when it officially becomes the Crypto.com Arena.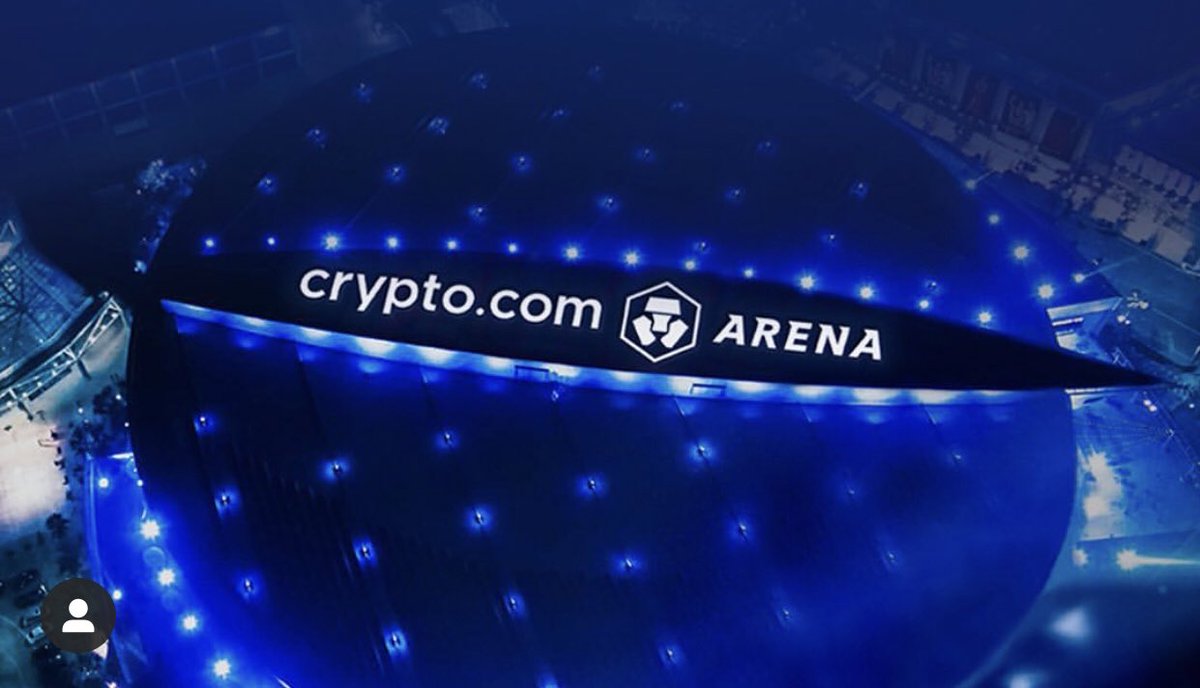 The Singapore-based website Crypto.com purchased naming rights from AEG for the next 20 years for $700M, sources say.
While the name goes into effect immediately on December 25 including digital signage and social media accounts, the actual signage will be gradually transitioned to Crypto.com by summer 2022.
Crypto.com is a Singapore-based web platform that helps onboard people to learn, buy and trade cryptocurrency. Renaming the STAPLES Center, is an ultimate marketing move, whereby Crypto.com hopes to propel and mainstream familiarity and use of cryptocurrency – especially via its platform.
The iconic STAPLES Center is home to both sports and entertainment events. It is the home stadium of both the LA Lakers basketball team and LA Kings hockey team, as well as the GRAMMYS, in addition to dozens of other concerts, festivals and events every weekend. STAPLES Center hosted the Riot Games League of Legends world championship in 2013.
In addition to naming rights, there will hopefully be additional crypto integration. Could event tickets be paid for via cryptocurrency? Will there be a special lounge, discounts, or other access for Crypto.com members?
It's not unusual for sports venues to be named after financial companies. Less than a mile away from the Crypto.com Arena, the shiny Banc of California Stadium hosts LAFC and ACFC soccer games, as well as concerts like the past weekend's three-day Rufus du Sol concert. The new scifi SoFi Stadium just opened up this spring next to the Forum in Inglewood.
What is newsworthy is the digital / crypto name, which will help increase awareness and surely lead to more mainstream adoption of cryptocurrency.
STAPLES Center Instagram posted this image on the day the name change was announced November 16.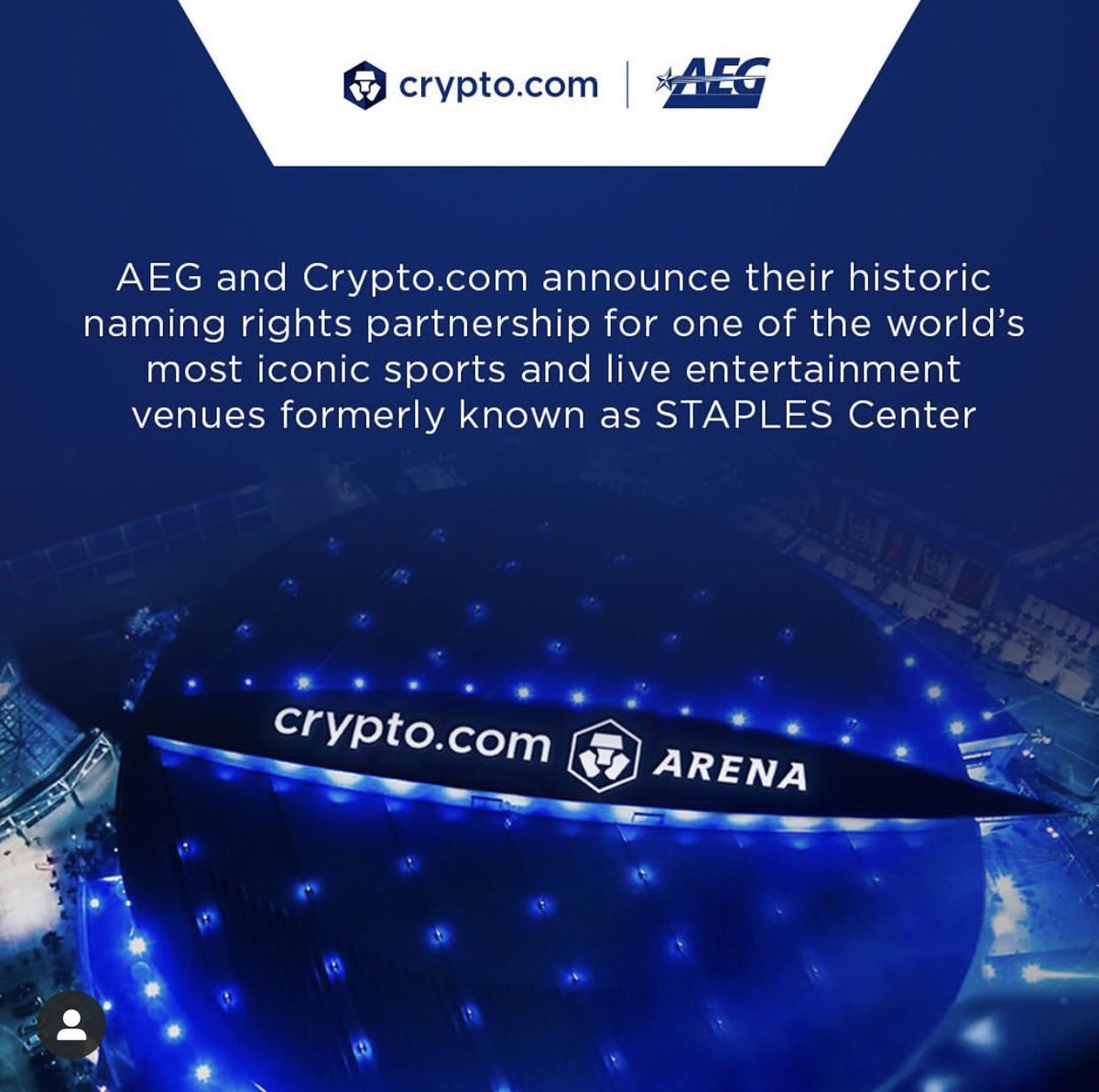 Crypto.com is based in Singapore. From looking at Its leadership team's bios on LinkedIn, the team includes Singapore business execs, alums of the INSEAD international business school in France, Israel schools, and other mostly international based executives. Its Chief Marketing Officer Steven Kalifowitz was previously at Twitter in Singapore, director brand strategy, and a Cannes Lions entertainment jury member.
Headquartered at LA Live in downtown LA, AEG Worldwide owns dozens of sports and entertainment venues including Staples Center, PlayStation Theatre in New York, O2 in London, and Mercedes Benz Arena in Berlin. AEG Live partnered with MGM Resorts to build the T-Mobile Arena in Las Vegas. AEG has ownership in several sports teams, including the LA Kings, and is the investor of the LA Galaxy. AEG has invested in the Immortals esports team, based in LA.
STAPLES Center hosted more than a dozen tech influencers to shoot hoops on the court in 2015.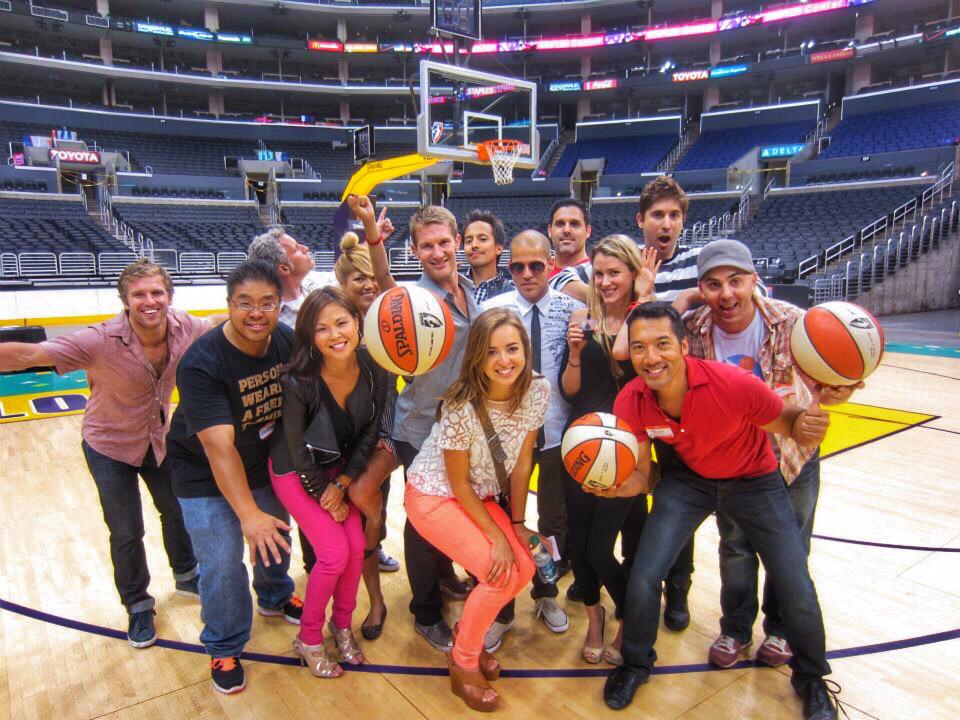 Digital LA hosted its first cryptocurrency Bitcoin panel with local crypto leaders including Brock Pierce, Steve Beauregard and Michael Terpin back in 2014 when Bitcoin was only $300. Lately Bitcoin has been at more than $60,000.