Techstars Starburst Space Accelerator featured 10 startups in drones, aerial imagery, AI, VR and more in its first virtual demo day of its second class, livestreamed on September 9 via YouTube.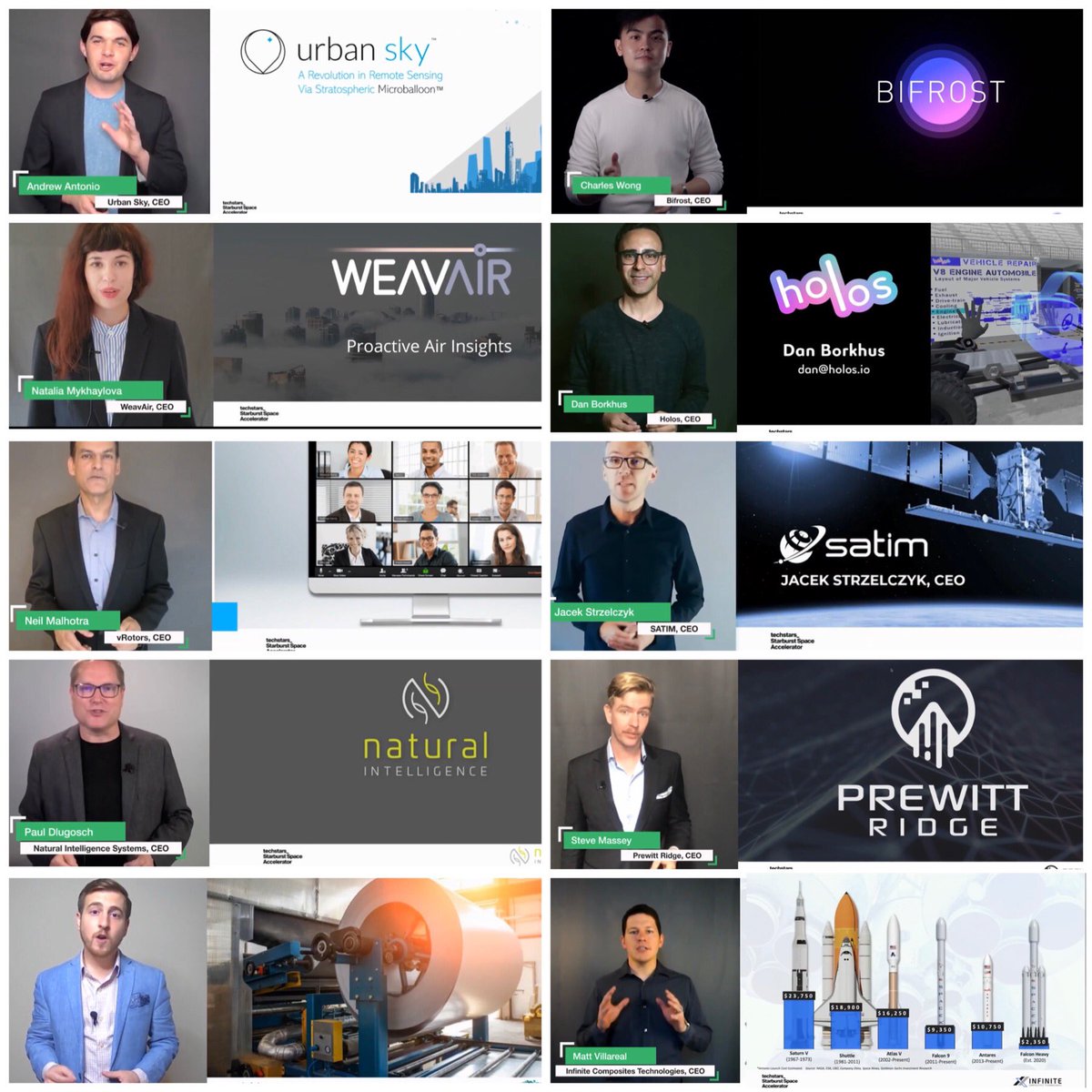 The Techstars Starburst Space Accelerator, a new Los Angeles-based program, focuses on the next generation of space technology companies and related frontier technologies. Startup companies in commercial space or that are developing related technologies are encouraged to apply. The program consortium includes: NASA's Jet Propulsion Laboratory, U.S. Air Force, Lockheed Martin, Maxar Technologies, SAIC, and IAI North America.
Matt Kozlov said that last year's first class companies have raised over $27M in grants and funding, commercial partnerships, governmental organizations, and VCs worldwide. The demo day was held at the California Science Center in downtown LA, followed by a banquet under the Endeavor space shuttle.
This year's second class had to adapt to being all virtual for 10 weeks, said Matt Kozlov, Managing Director of Techsters Starburst Accelerator.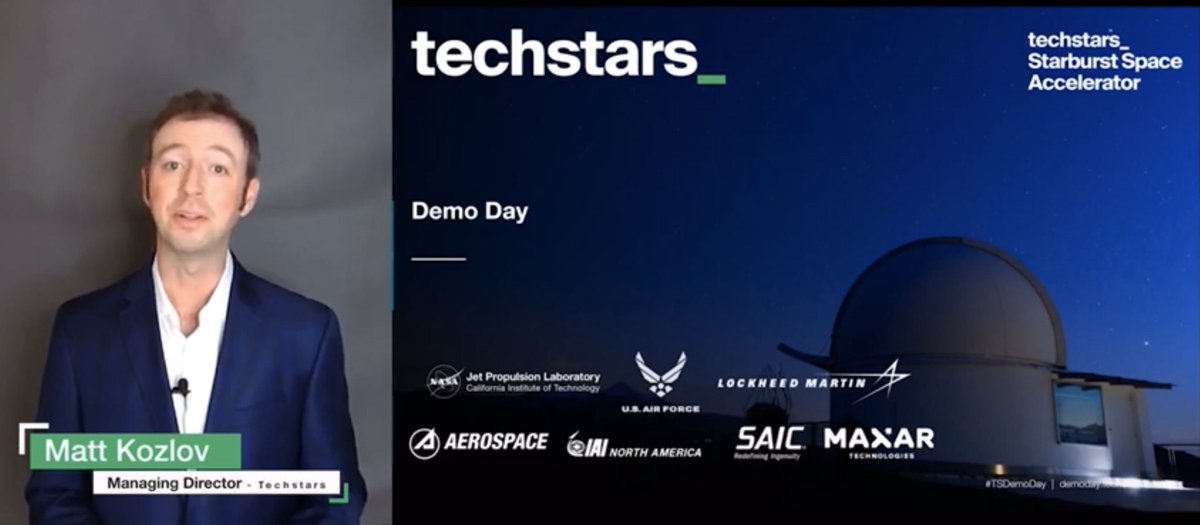 But that's what startups do.
"We adapt. To be honest, adapting has largely worked in our favor," said Kozlov. "Being virtual has allowed our program to engage mentors, our partners, customers, and venture capitalists from around the world without location, logistics or travel slowing us down."
Mentors and partners form around the world and across time zones, met with teams via Zoom meetings to help them develop their ides, make partnerships and practice pitching.
MEET THE STARTUPS
Urban Sky

Urban Sky deploys a network of micro balloons with high-resolution remote sensing cameras, launched in the the stratosphere, the between commercial air space and space. Its micro balloons can take photos of say, impact of wild fires. Urban Sky announced a partnership with Arturo insurance company in Colorado.
https://urbansky.space/
Lux Semiconductors

Lux can miniaturize semi-conductor circuitry, eliminating hard silicon wafers and circuit boards, and instead using flexible "system on foil", letting you put smaller computers into machinery, cars, Internet of Things, appliances, and more.
https://www.luxsemiconductors.com/
Natural Intelligence

Natural Intelligence uses pattern-based AI to improve computer vision recognition of objects. It's faster, more accurate and uses less energy than neural networks. In the demo, the founder showed how a typical neural network might misclassify tape on a stop sign. However, Natural Intelligence uses pattern-based AI to correctly identify a stop sign.
https://www.naturalintelligence.ai/
vRotors

vRotors lets you use your computer, tablet or phone to control a network of drones to fly to an area, take photos, and videos, and communicate with others. Companies pay an annual subscription to access vRotors  drones to maintain of their cell towers and oil wells. vRotors announced partnerships with Honeywell on autonomous supervision of their air taxi fleets.
https://www.vrotors.com
Prewitt Ridge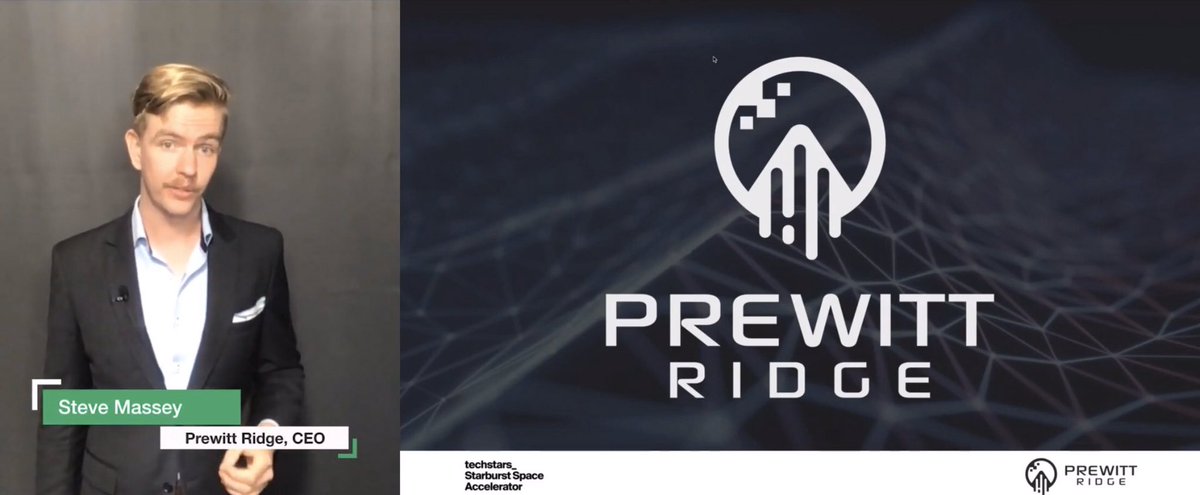 engineering collaboration platform lets engineers add, edit, track and review project data, eliminating the need for emails and attachments. Prewitt announced two NASA grants and use at NASA JPL.
https://www.prewittridge.com/
Weavair

Weavair lets you monitor and real-time track your ventilation system's air quality via air sensors that can be installed in any ventilation systems.
http://weavair.com
Infinite Composites Technologies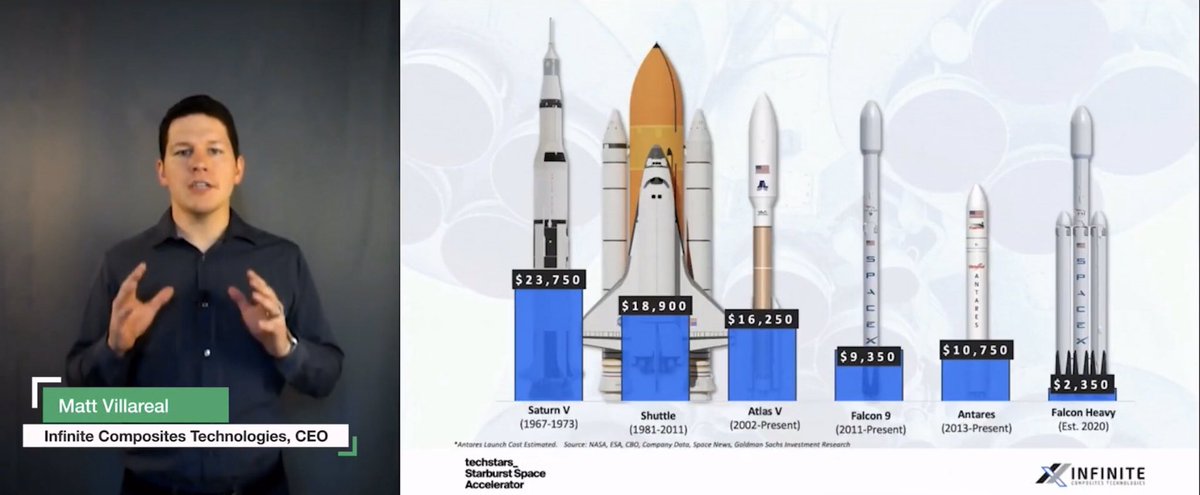 Infinite provides linerless composite pressure vessel provides optimal solution for storing gases.
https://www.infinitecomposites.com
Bifrost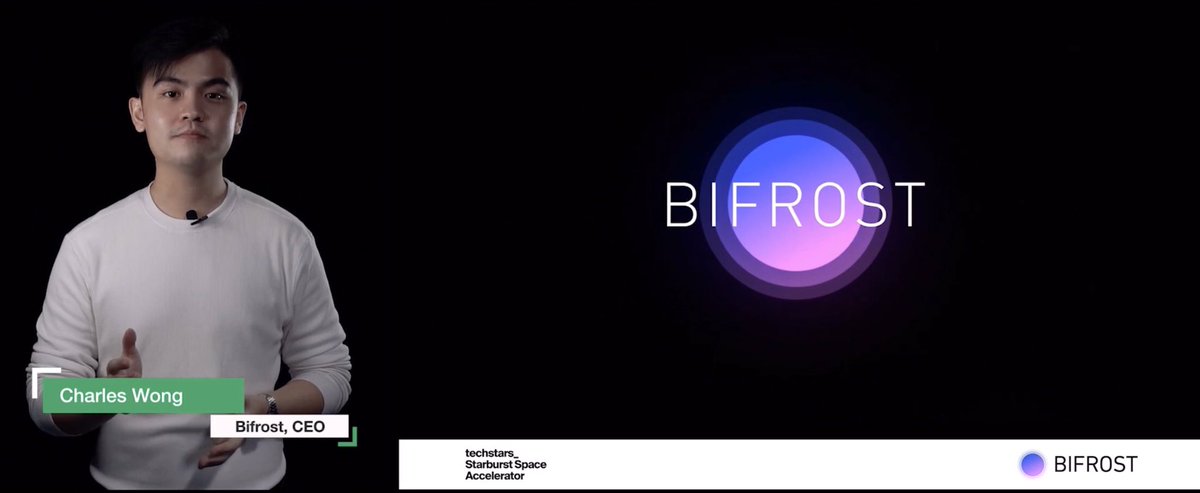 Bifrost's synthetic data API that allows AI teams to generate their own custom datasets up to 99% faster – no tedious collection, curation or labelling required. Applications include geospatial analytics to detect illegal vessels at sea, and tracking specializing vehicles. Bifrost will generate synthetic martian terrain data to help NASA train its next mission to land safely on Mars.
https://www.bifrost.ai/
Satim

Satim provides satellite radar-based intelligence to help identify objects despite clouds or night darkness.
http://www.satim.co/
Holos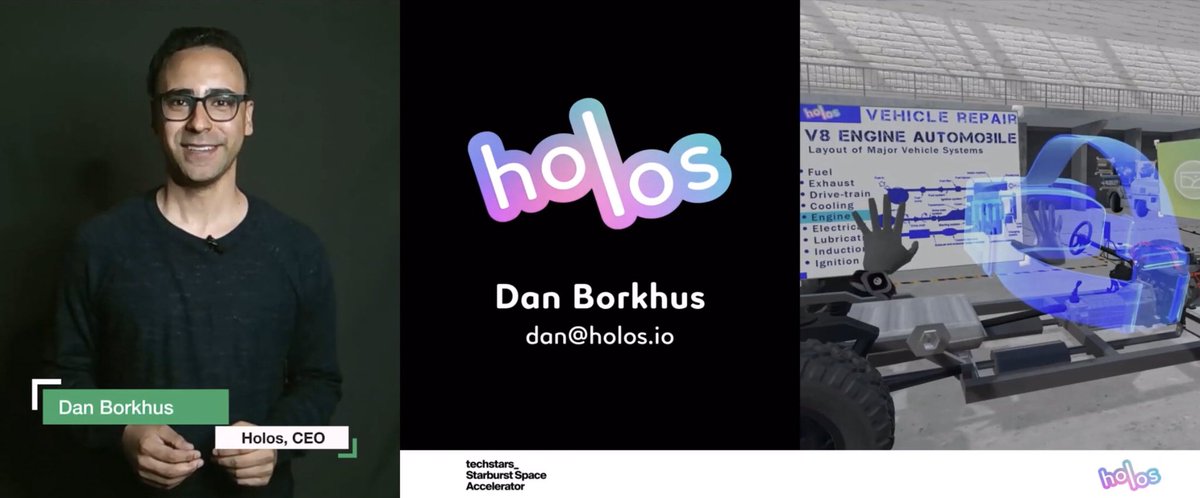 Holos VR content management system that makes it easy for curriculum designers to create and deploy immersive learning experiences. Applications include Department of Defense training, aviation maintenance and workplace training.
https://holos.io/
During the Demo Day, Techstars' Starburst Space Accelerator' partners and mentors from NASA, Maxar, Lockheed Martin, and other organizations described their support for the program.
Watch the Demo Day pitches on YouTube and at http://demoday.techstars.com