Disney revealed a first look at the new Star Wars lands under construction at Disneyland and Disney World via models at press preview night at the D23 Expo in Anaheim.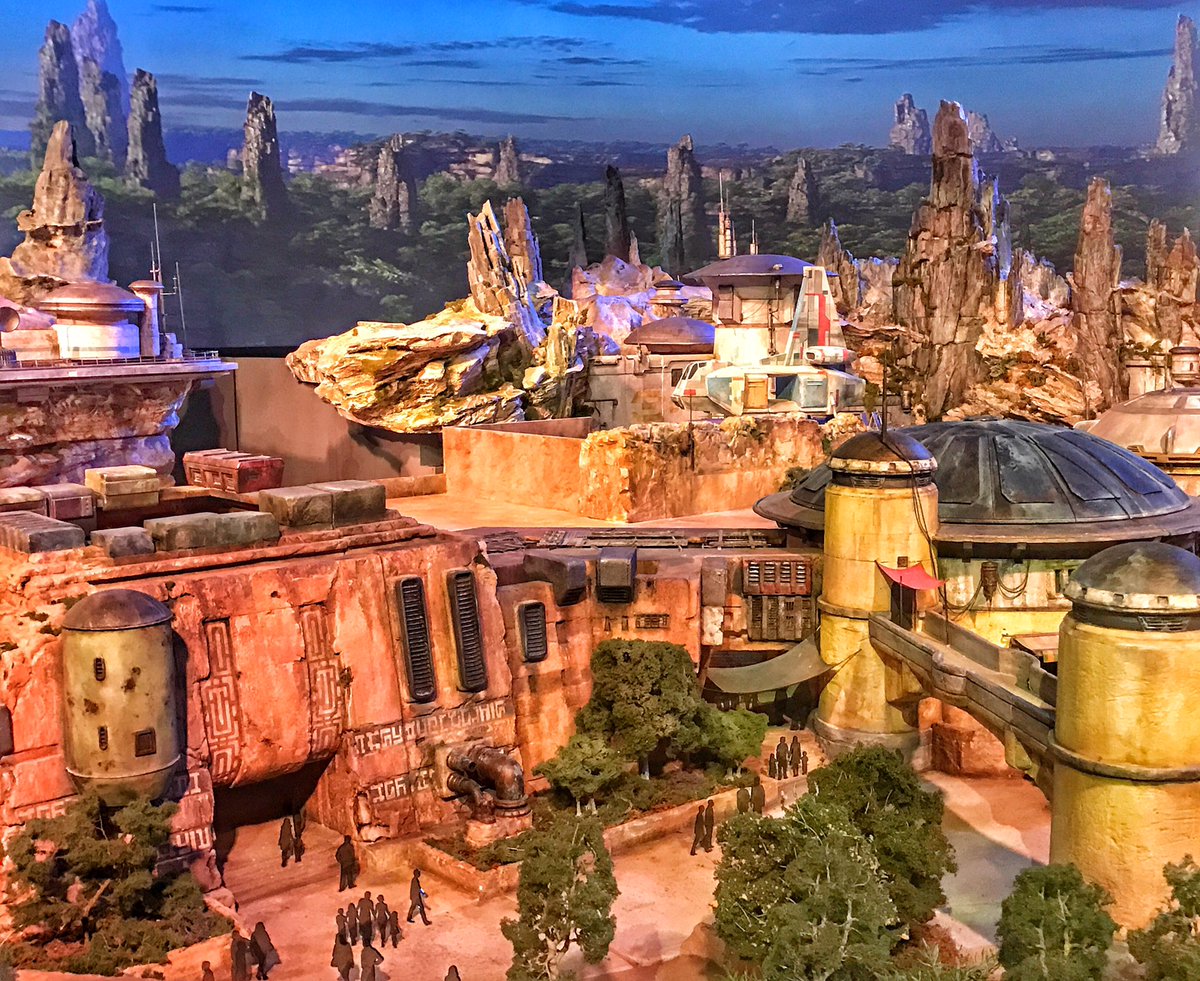 The huge model of the new Star Wars land show a large park area (line queue) on the left with some X-wings, A-wings parked.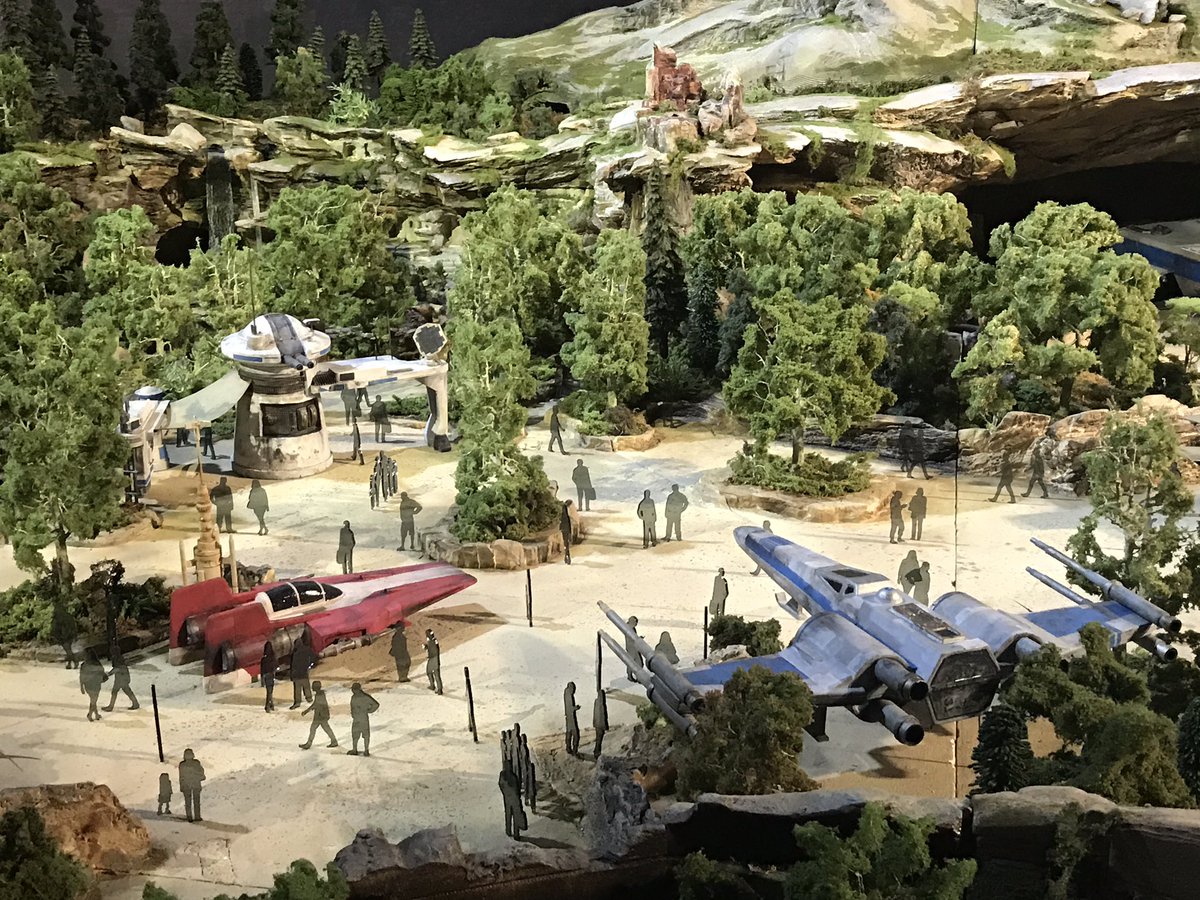 On the right is an outpost city with Tattooine-like architecture on the right. The entire outpost is built into sedimentary rock cliffs with towering petrified trees.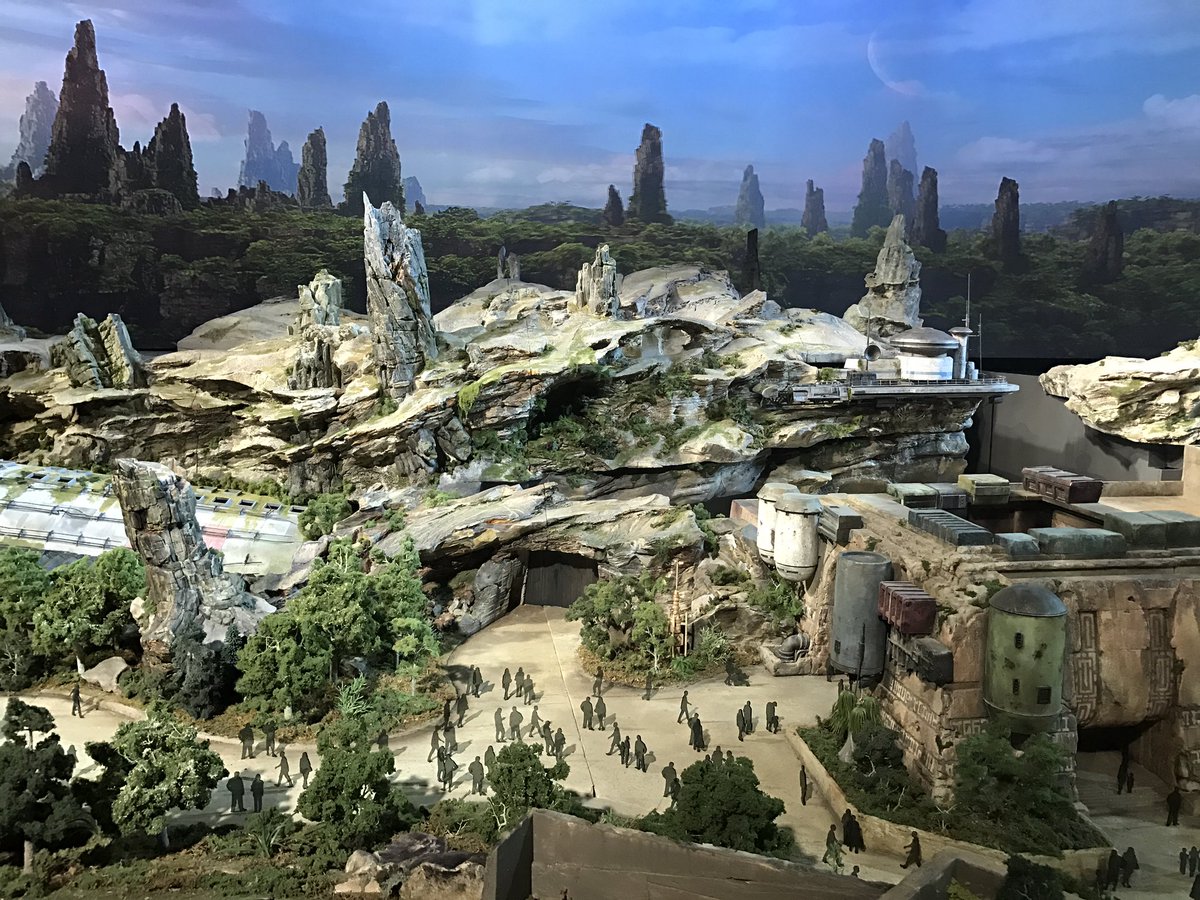 The landscape is very Star Wars: looks like it could be somewhere on Earth, but not.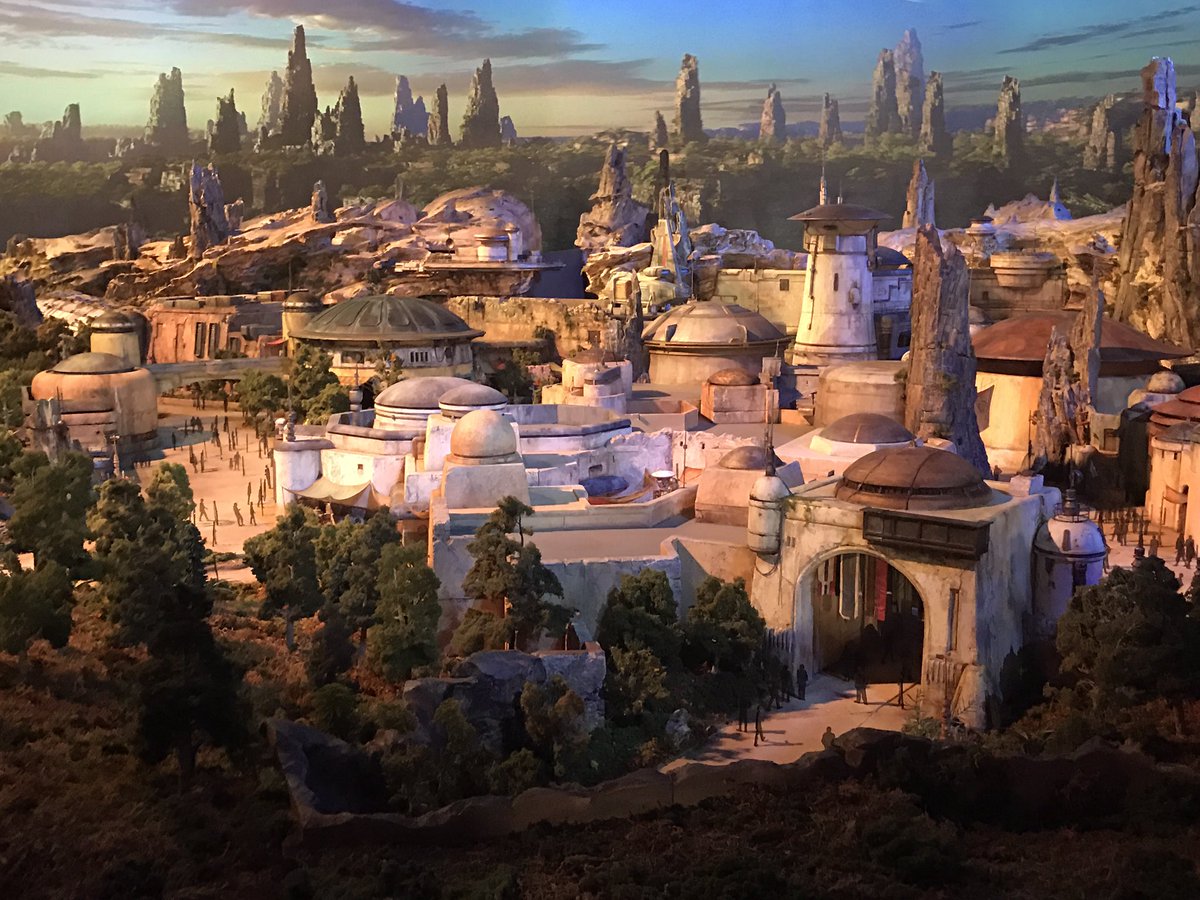 Bob Chapek of Disney Parks and Resorts said the new Star Wars lands are going to be "a fantastic addition to our parks in 2019."
He referred to the expansion as "Star Wars land", so it seems there is not as of yet an official title for the new sections of the parks.
Two entrances seemed to be though these portals. Not sure if that's just for the model, or they will be tunnels like the one going into Toontown.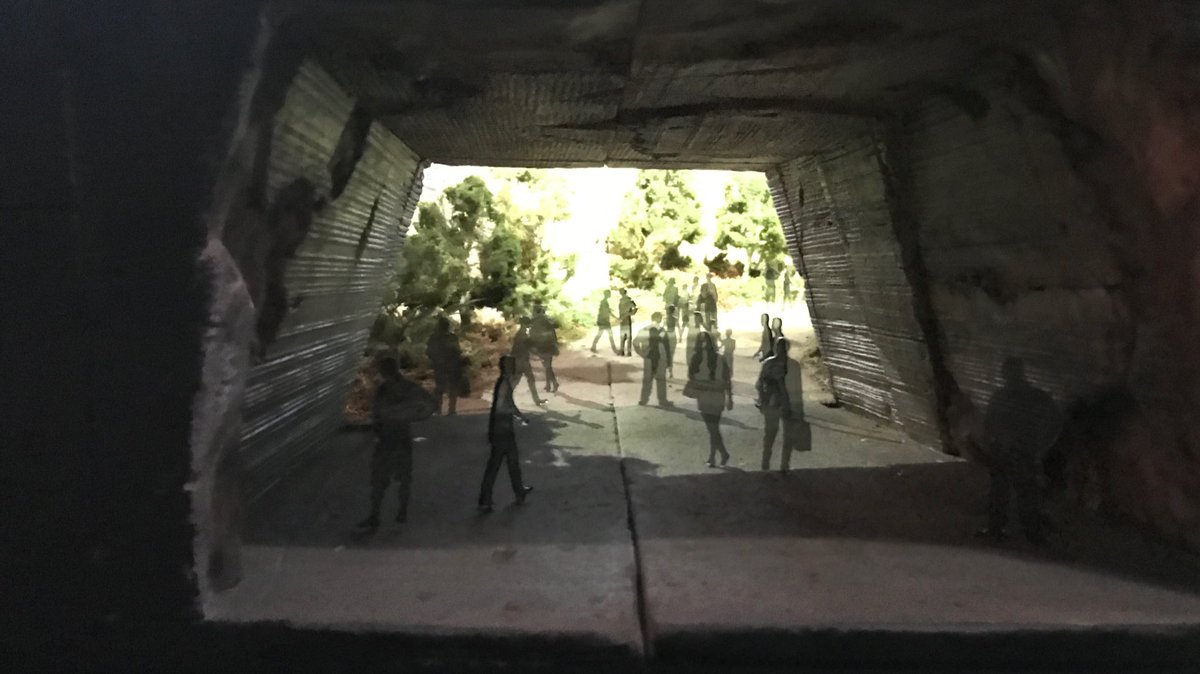 On the east entrance, notice the Tie Fighter parked on the side showing the First Order is in control of this outpost. Also notice the red banner which has the First Order logo.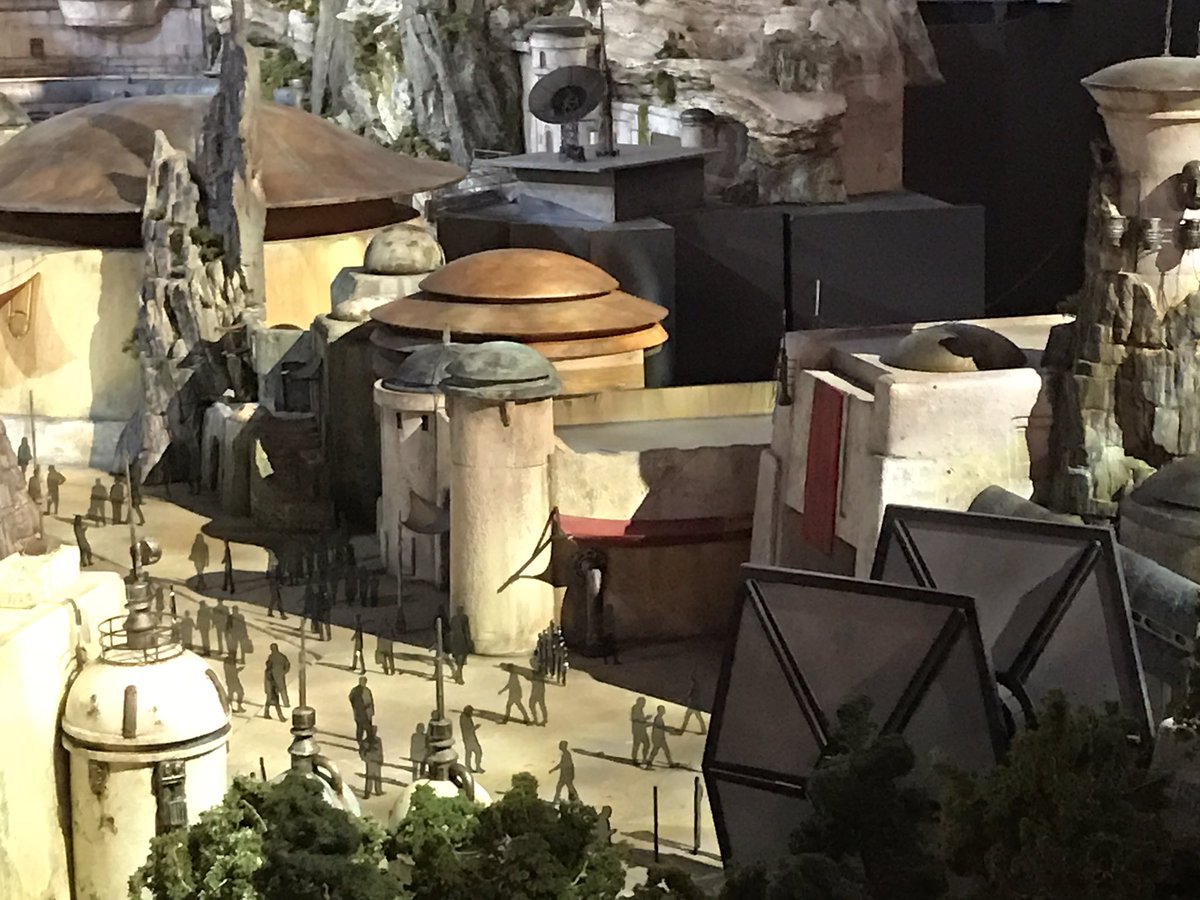 The maze of the city opens into this wider area. Some of those storefronts will certainly be gift shops and eateries.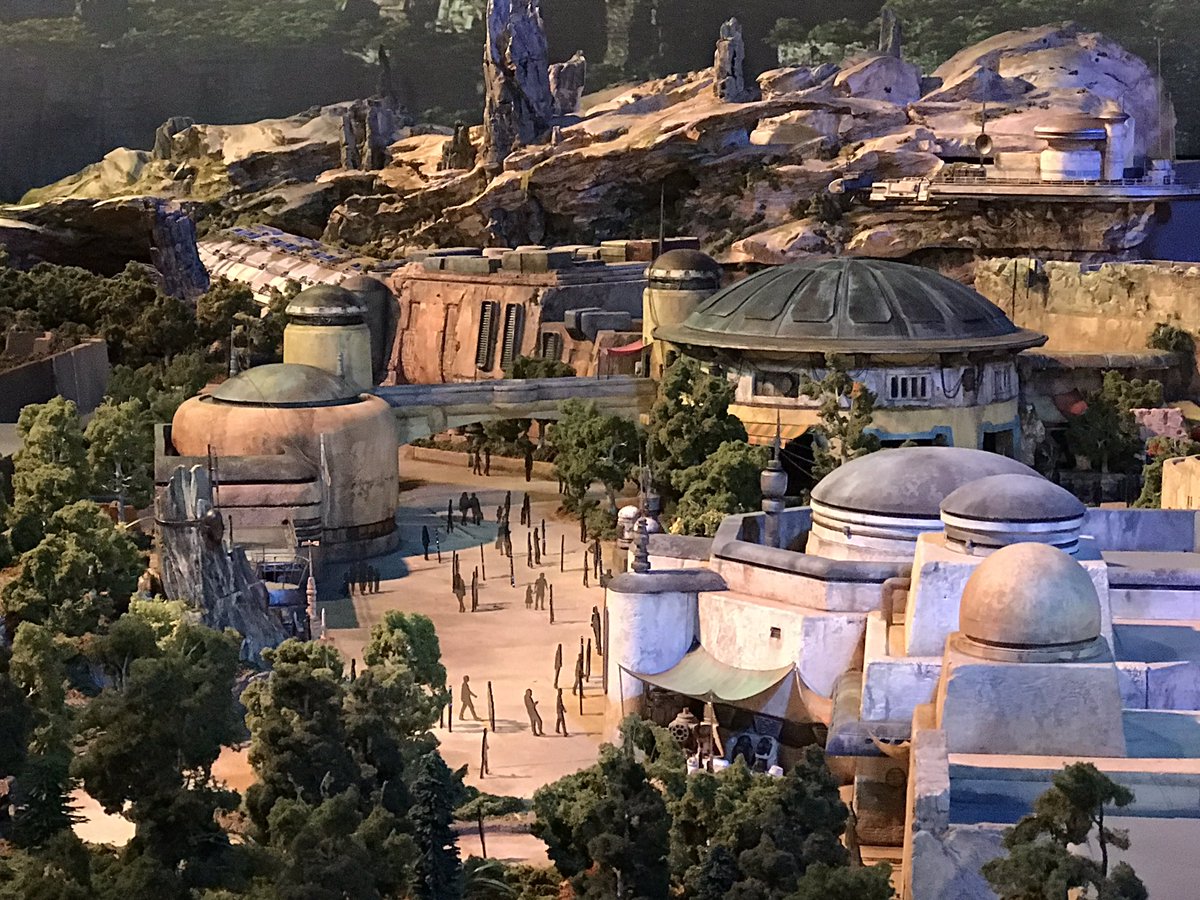 Hidden in the back is the Millennium Falcon, where the new Falcon based ride will be. Much of the area of the Star Wars land is said to be for queues, that will snake through the buildings and landscaping.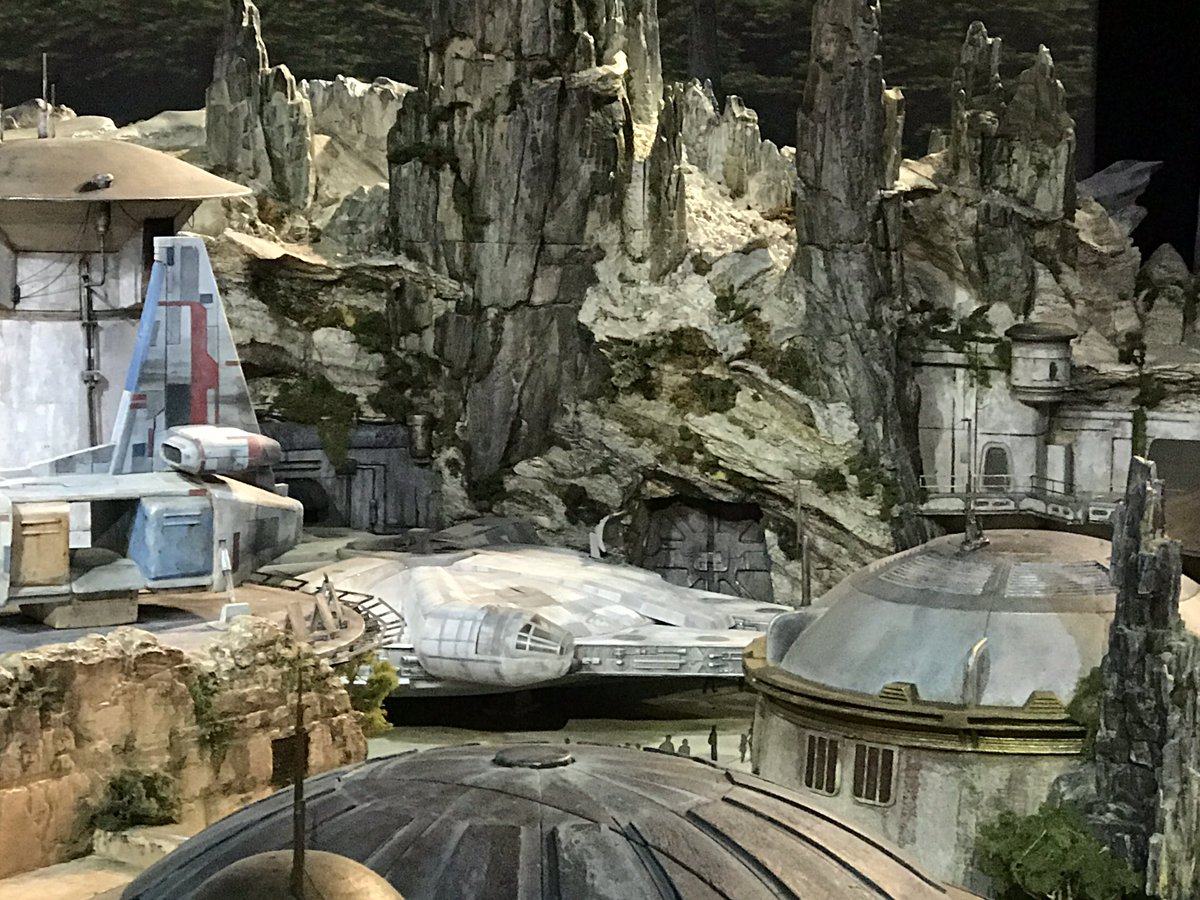 Several posters showed new images of street-level life at the outpost city.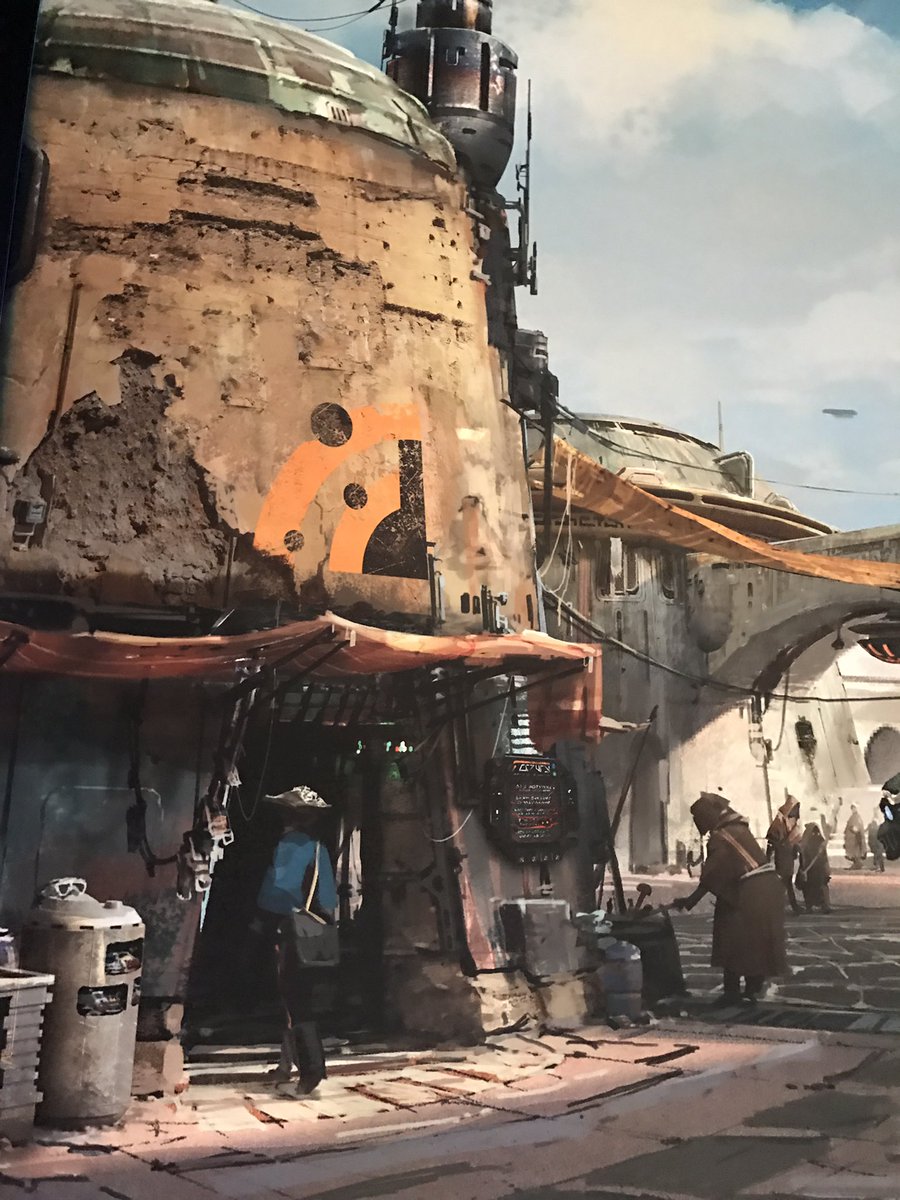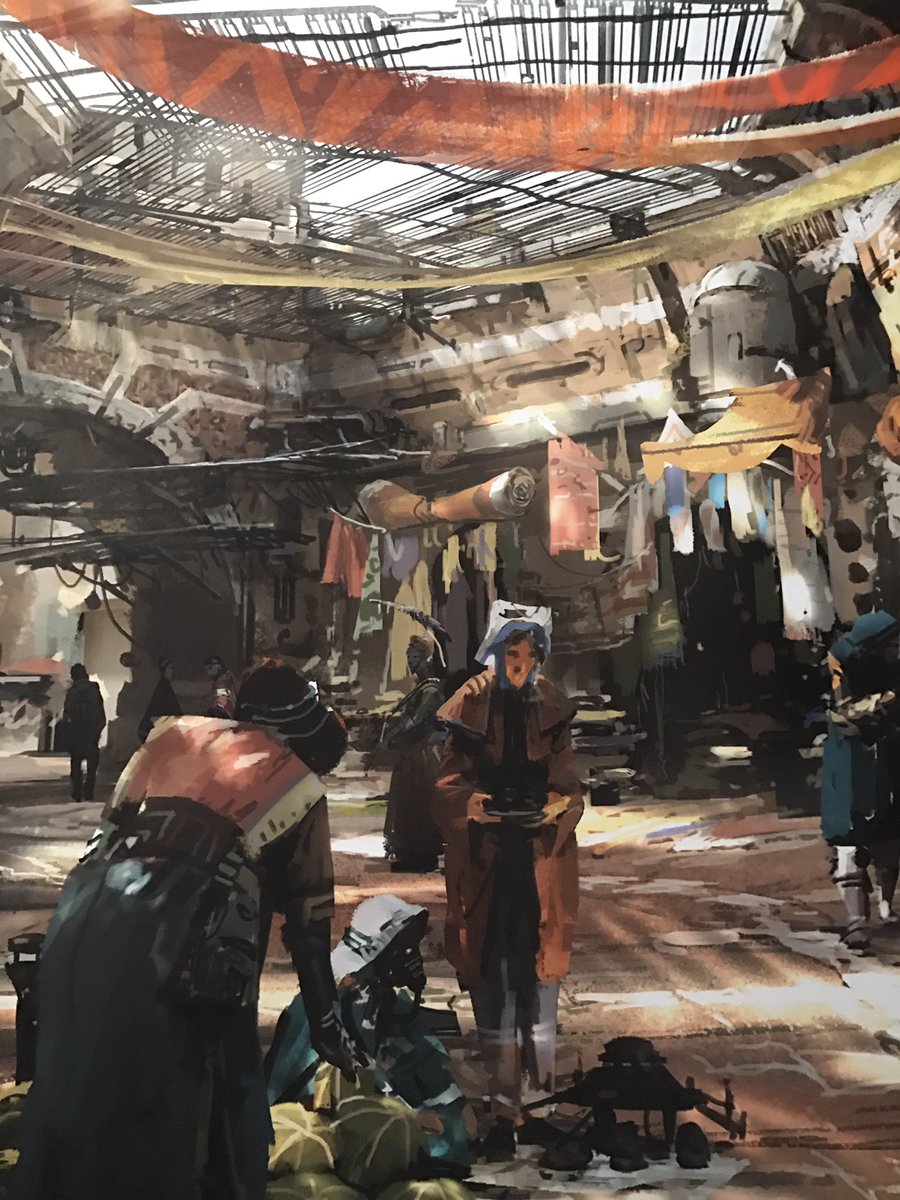 Stormtroopers welcomed guests in… er rather patrolled guests to make sure no one got out of line.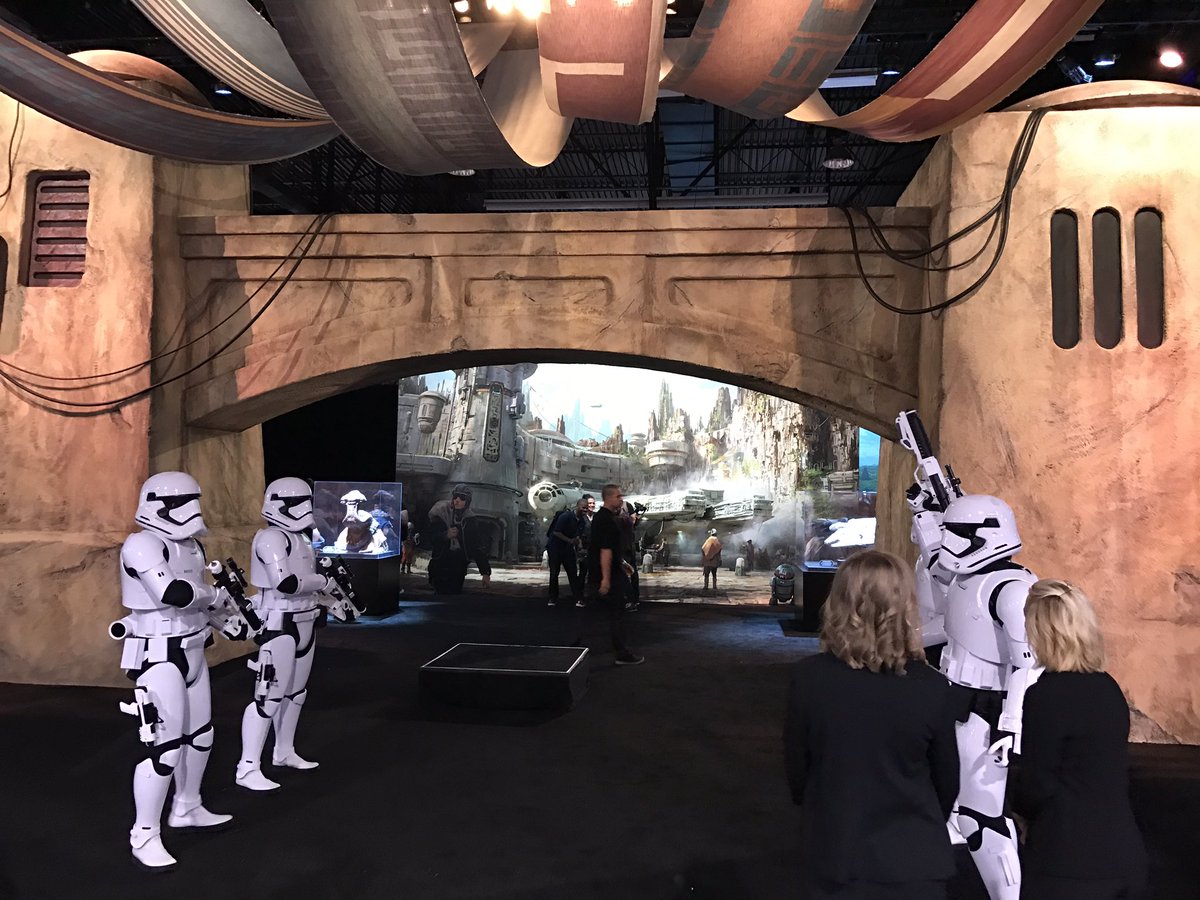 The event included a reception with Star Wars theme food.
Appetizers include braised beef with cucumber roll and tater tots.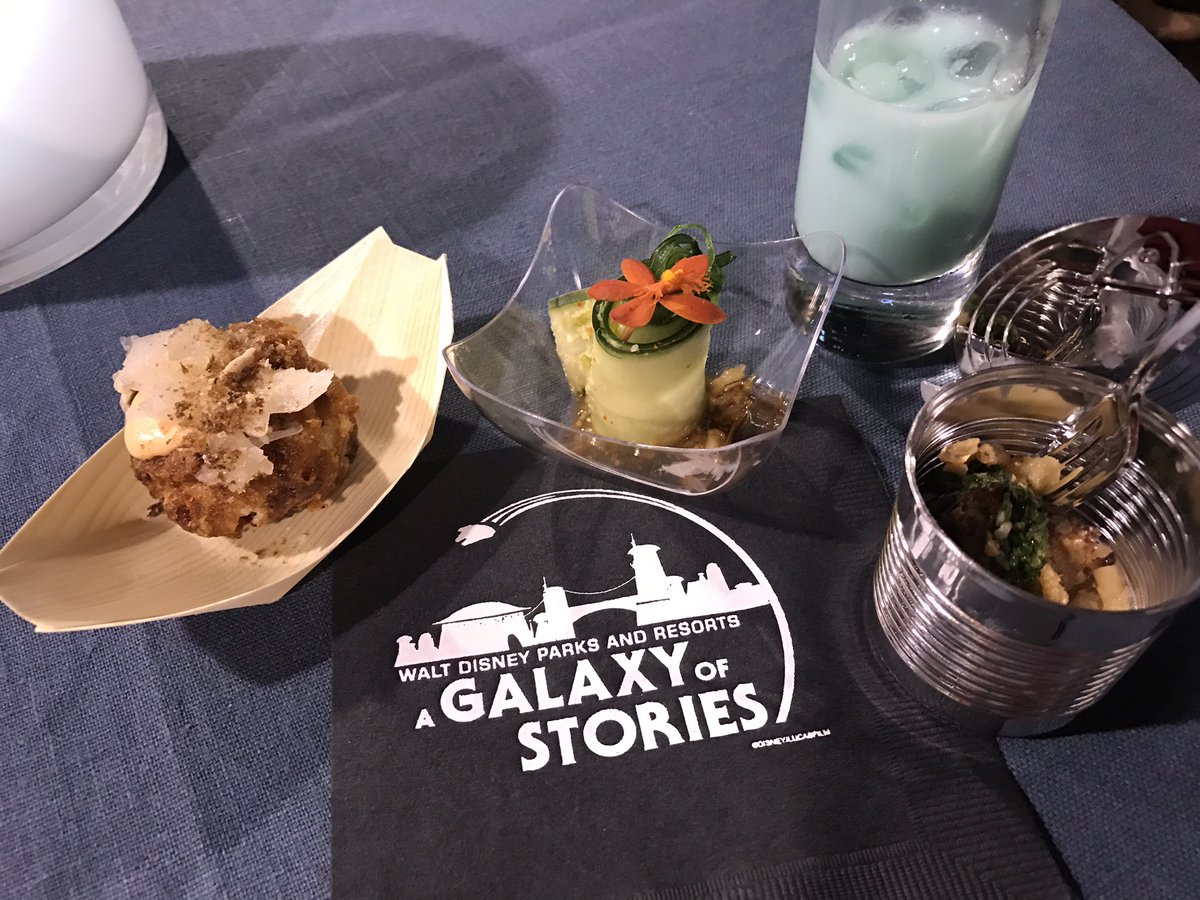 Desserts included Chewbacca-belt looking whoopie pie, carbonite gelatin spheres, and royal jelly rolls.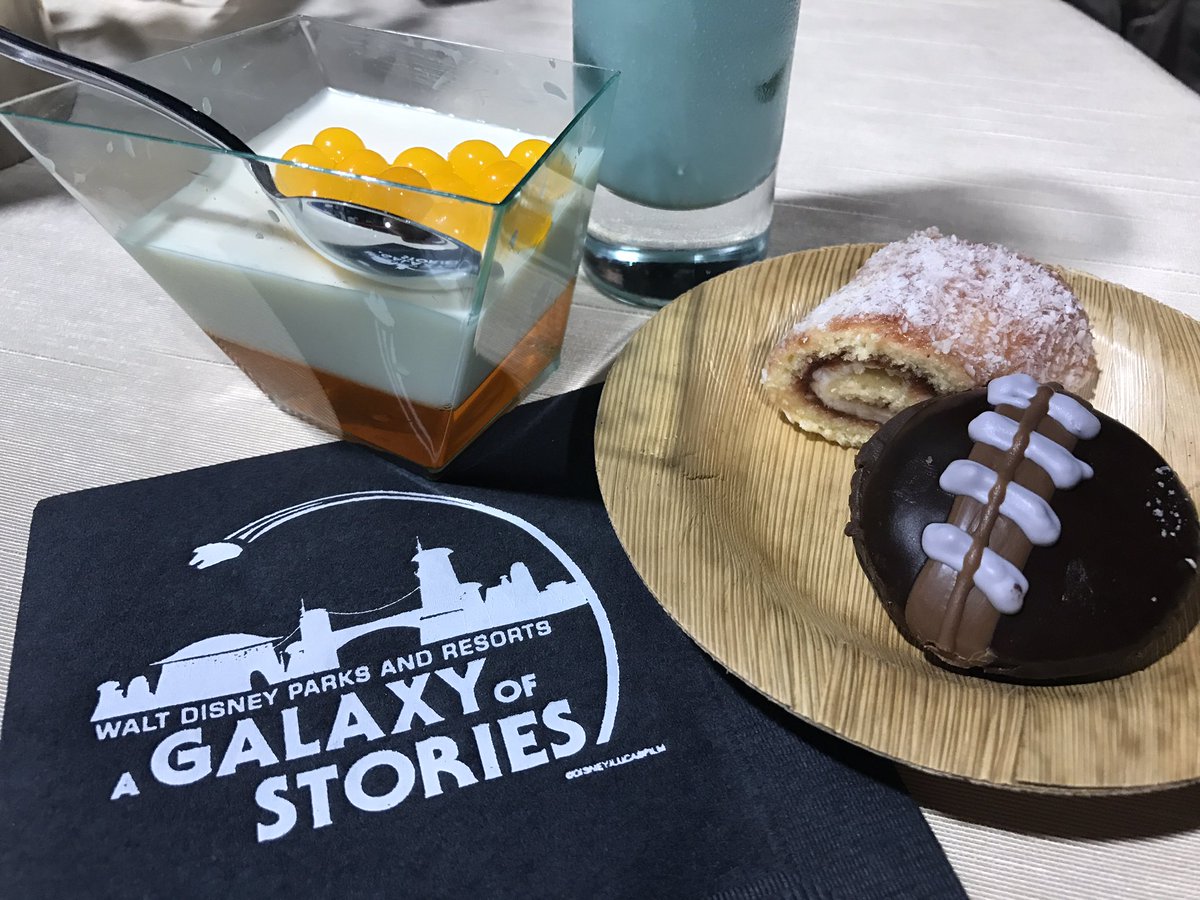 Are these hints of the food that may be offered at the new Star Wars land?