Ten artists performed at our first virtual Digital LA – Stay-at-Home Band Jam with Planet LA records on March 28.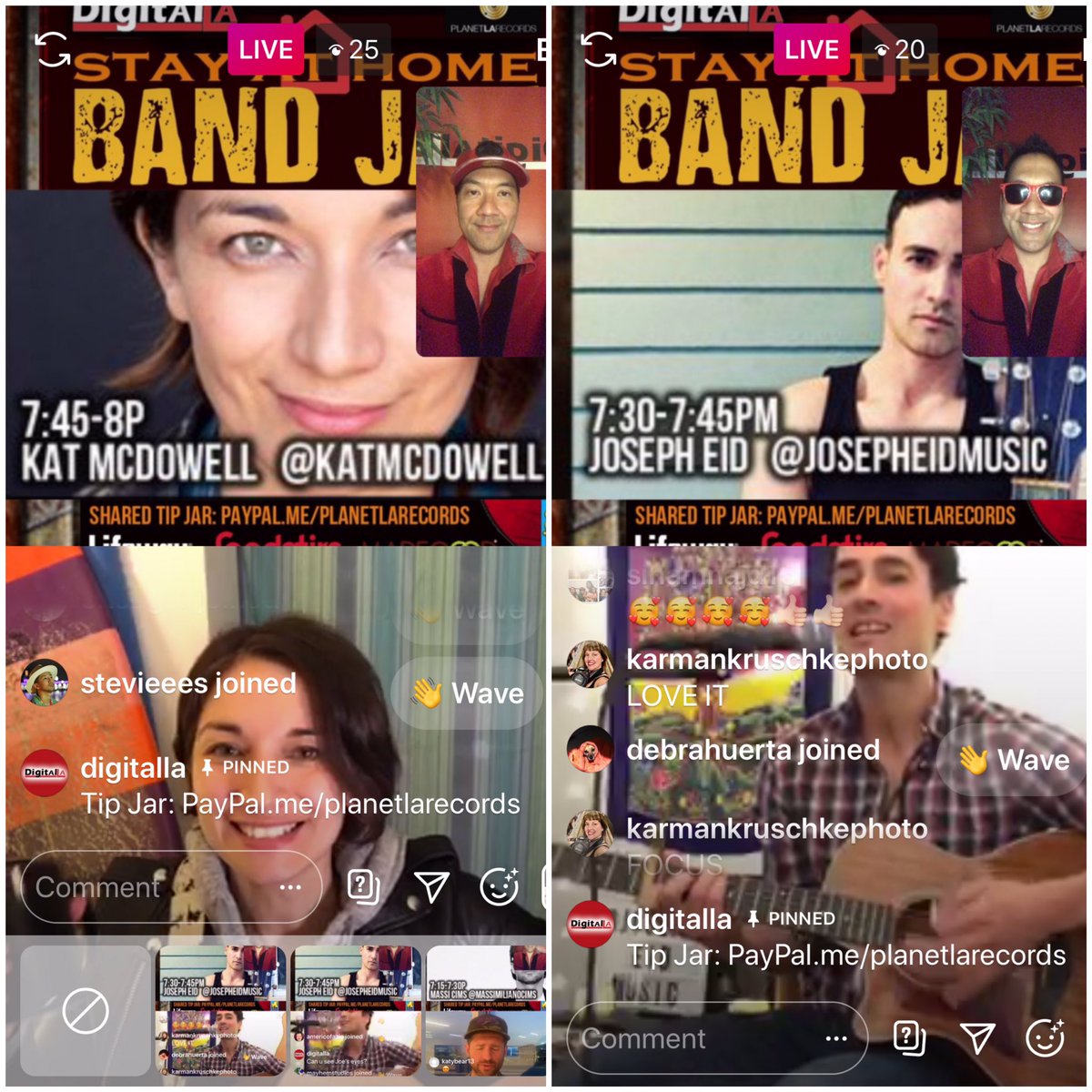 The event encouraged artists and viewers to stay at home during quarantine to watch, encouraging recommended social distancing behaviors.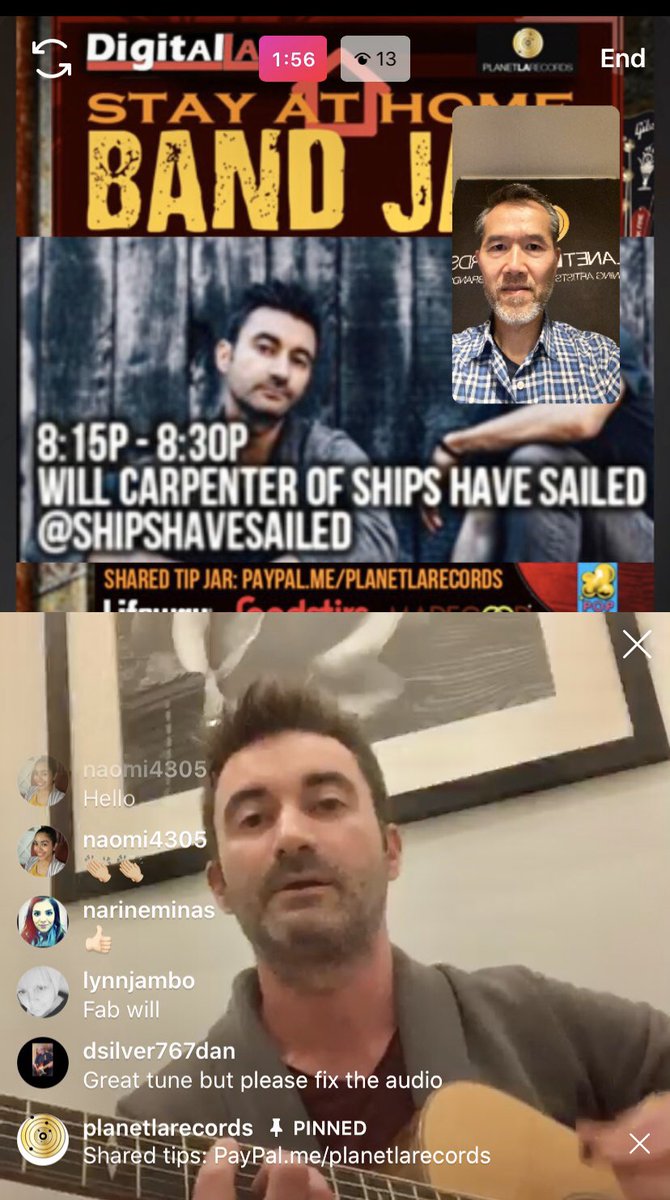 All ten bands performed from their homes and living rooms via Instagram livestream on the @DigitalLA and @PlanetLArecords Instagram.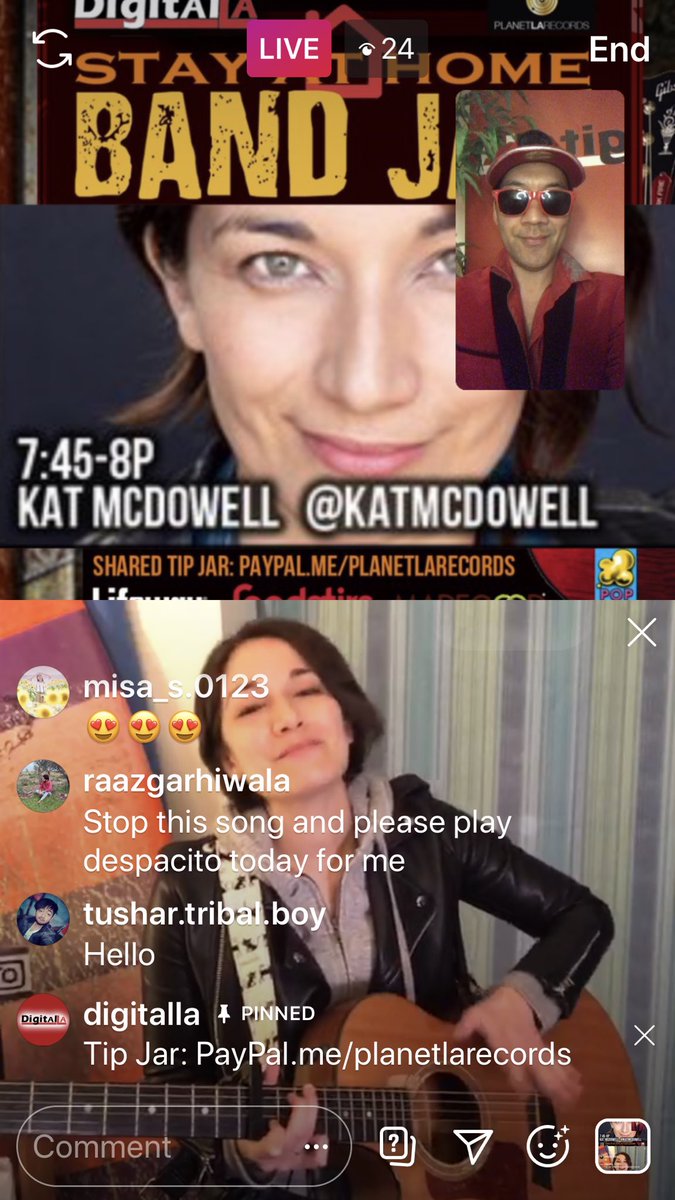 The online event was held on the second weekend of the Los Angeles quarantine lockdown. After DJ DNice's livestream with more than 100,000 followers showed the world the power of Instagram live for music on the first Saturday of lockdown, other artists have quickly started to do livestreams.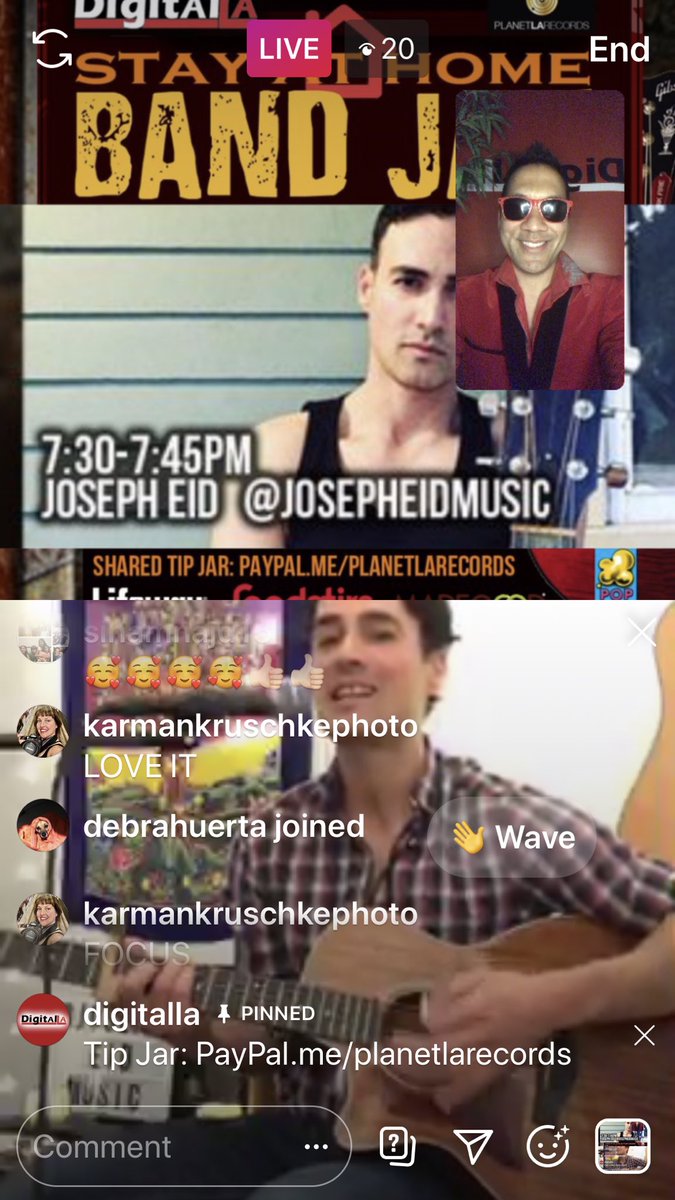 Many artists have had all of their live performances, concerts, and other gigs canceled as bars, restaurants, clubs, and all festivals have been shut down, by LA City, County or California state emergency orders.
"I had 7 gigs this month, and they were all canceled," said Katie Ferrara in her livestream. "But now I have three livestreams this weekend."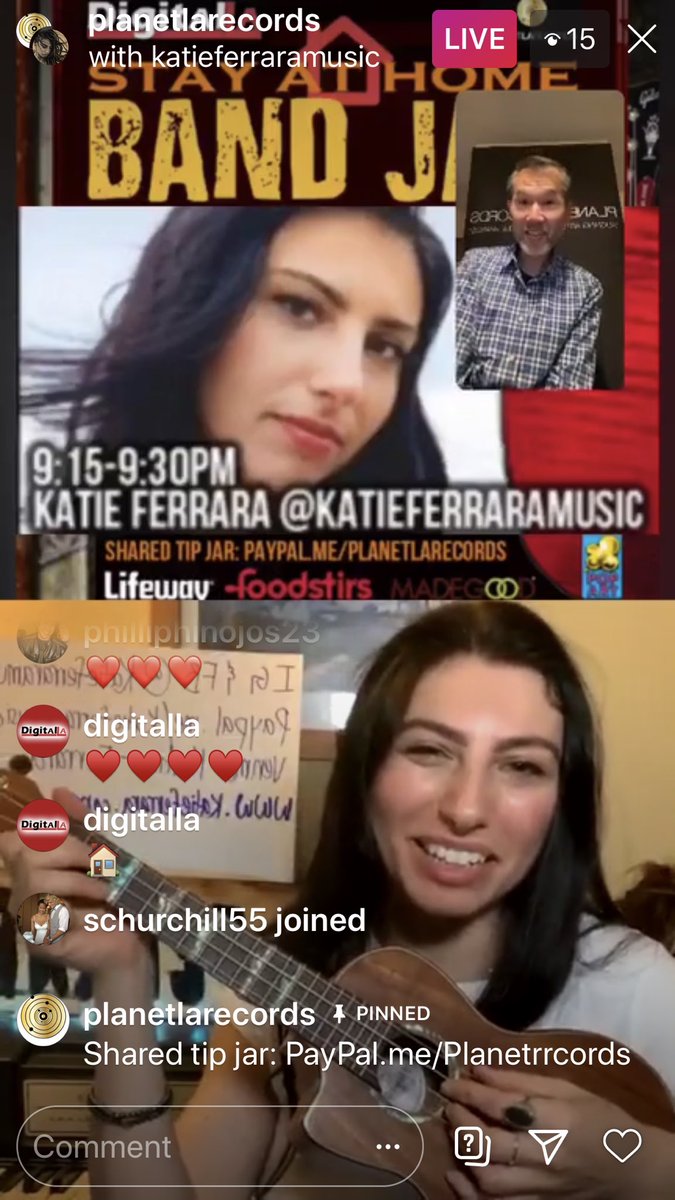 Emayla, who is originally from Italy, gave a shout out to her family and friends in Italy, which has been hit hard by the coronavirus pandemic.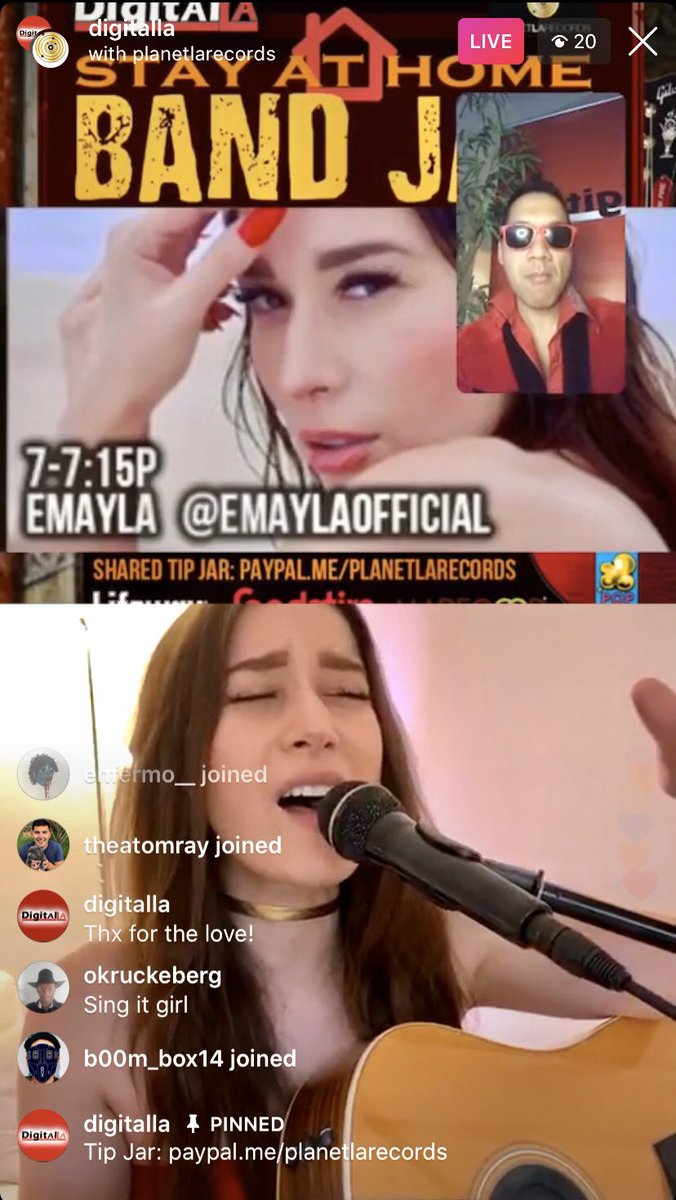 The ten artists performed 2-3 songs each in their 15 minute sets. Then hosts Kevin Winston of Digital LA and Mark Nguyen of Planet LA Records used the Instagram Live split screen to switch to other artists.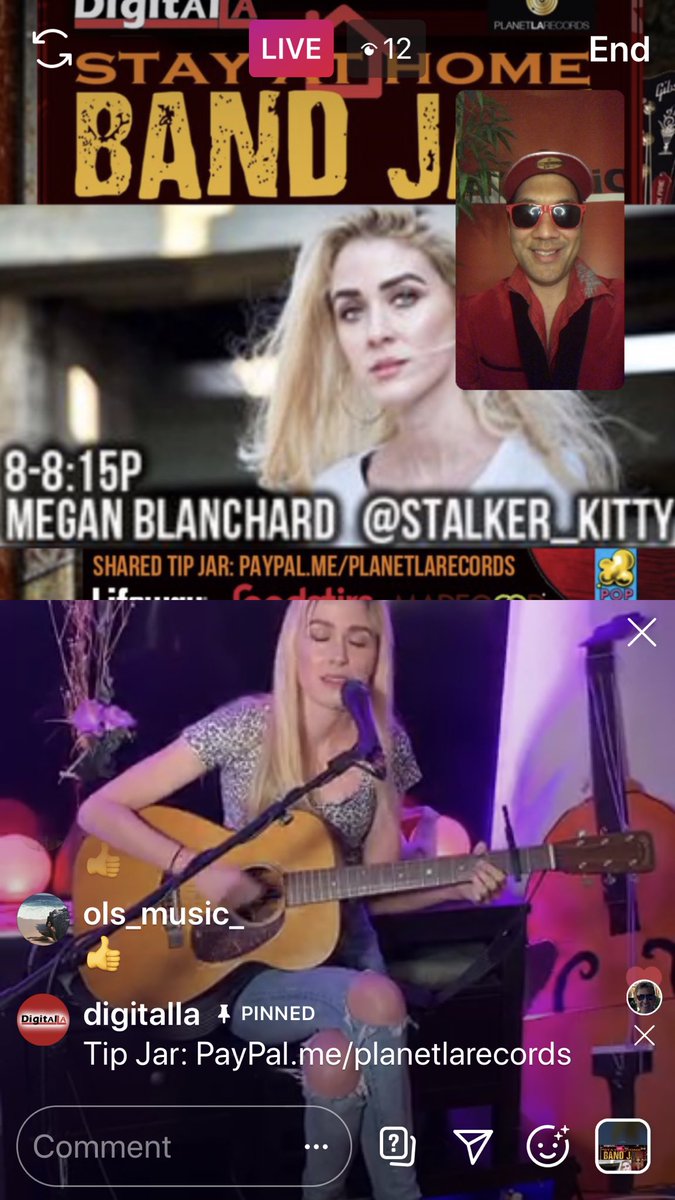 A pinned Shared Tip Jar asked viewers to tip the artists at PayPal.me/PlanetLArecords. The artists unanimously decided to contribute all of the proceeds to a local COVID relief charity.
Artists appreciated the chance to perform live with other artists.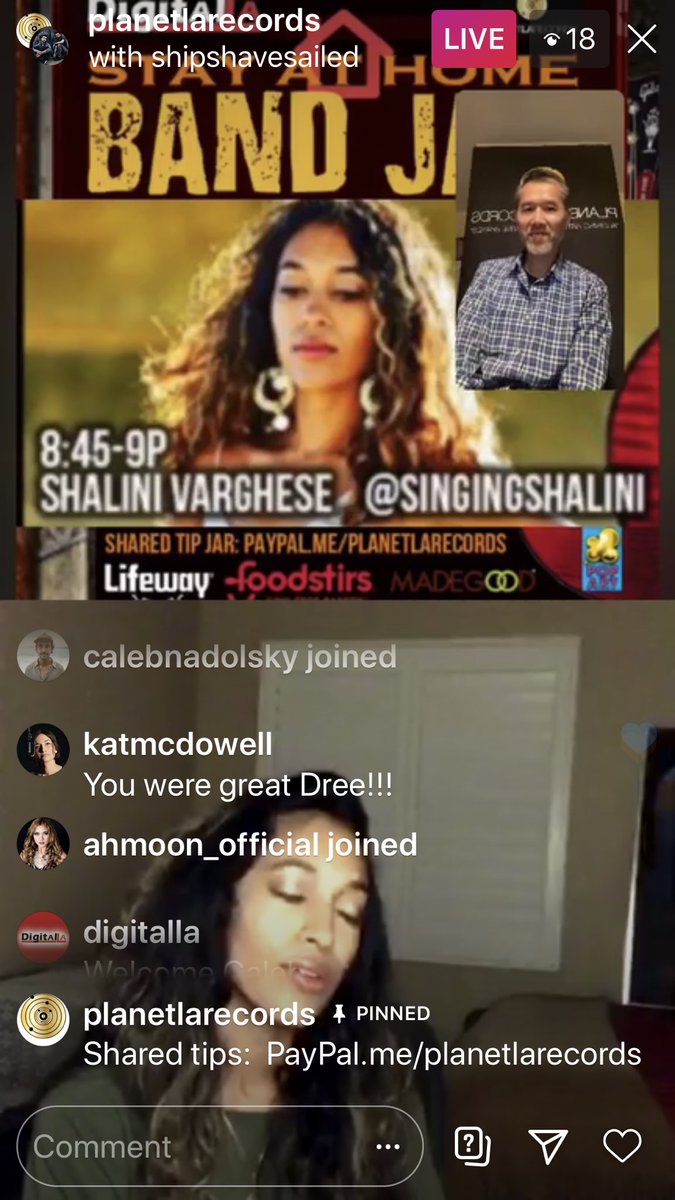 "Thank you to Digital LA and Planet LA Records for inviting me to perform for your first stay-at-home virtual concert!" said Shalini. "I had a great time performing and enjoyed watching and listening to my fellow artists. It's wonderful that we still have a way of connecting to our audience during a time when people need music more than ever! Let's stay connected and continue to support each other."
Sponsors Support
Several food sponsors supported the event by providing snacks to the artists, including Lifeway Kefir (coffee yogurt drink), Foodstirs (brownie bites), and Good Mood (chocolate chip granola minis bites).
With offline events and activations canceled, brands who want to reach consumers are moving online, in more creative ways than just increased banner and Facebook ads to stand out.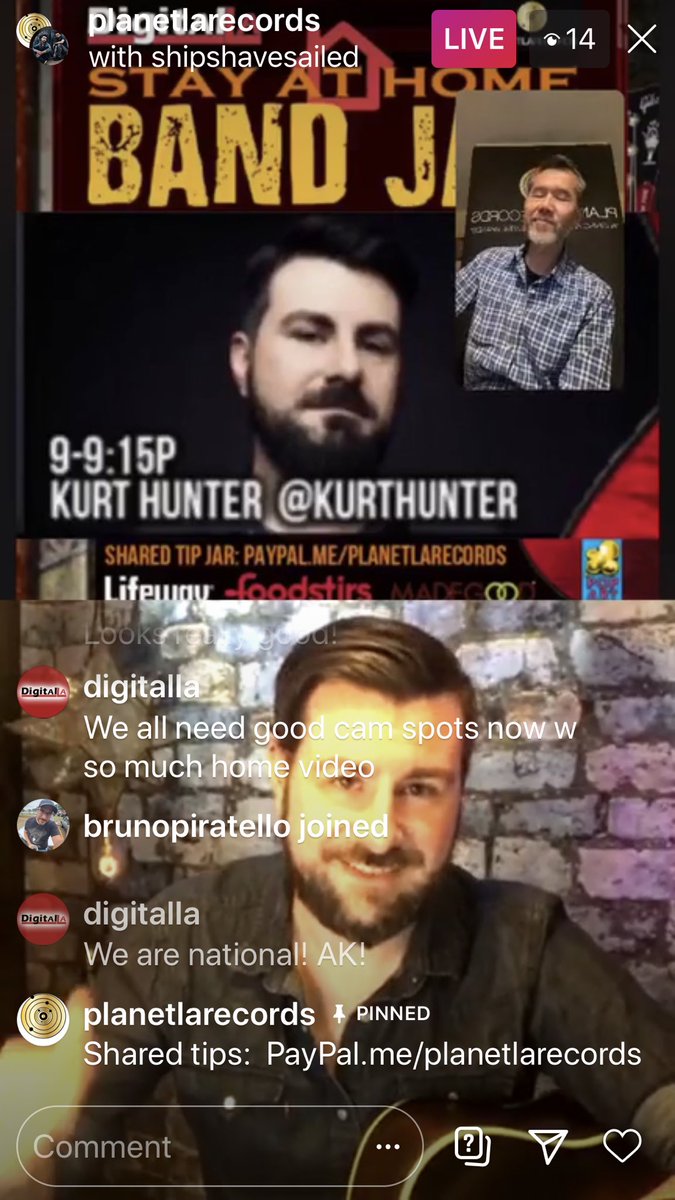 Supporting online music lifestreams reaching their target demos is a natural fit with several touchpoints.
During the livestream, each artist had a title graphic including an area for sponsors logos, persistent on screen during the show and in screenshots. This persistent branding is better than an offline stage show, where if the logo isn't on the stage banners, it doesn't show up in any photos.
The artists, Digital LA, and Planet LA records promoted the event and thanked the sponsors both before and after the event on their Instagram Live, Instagram stories, and Instagram posts, as well as their Twitter, Facebook, and other social media.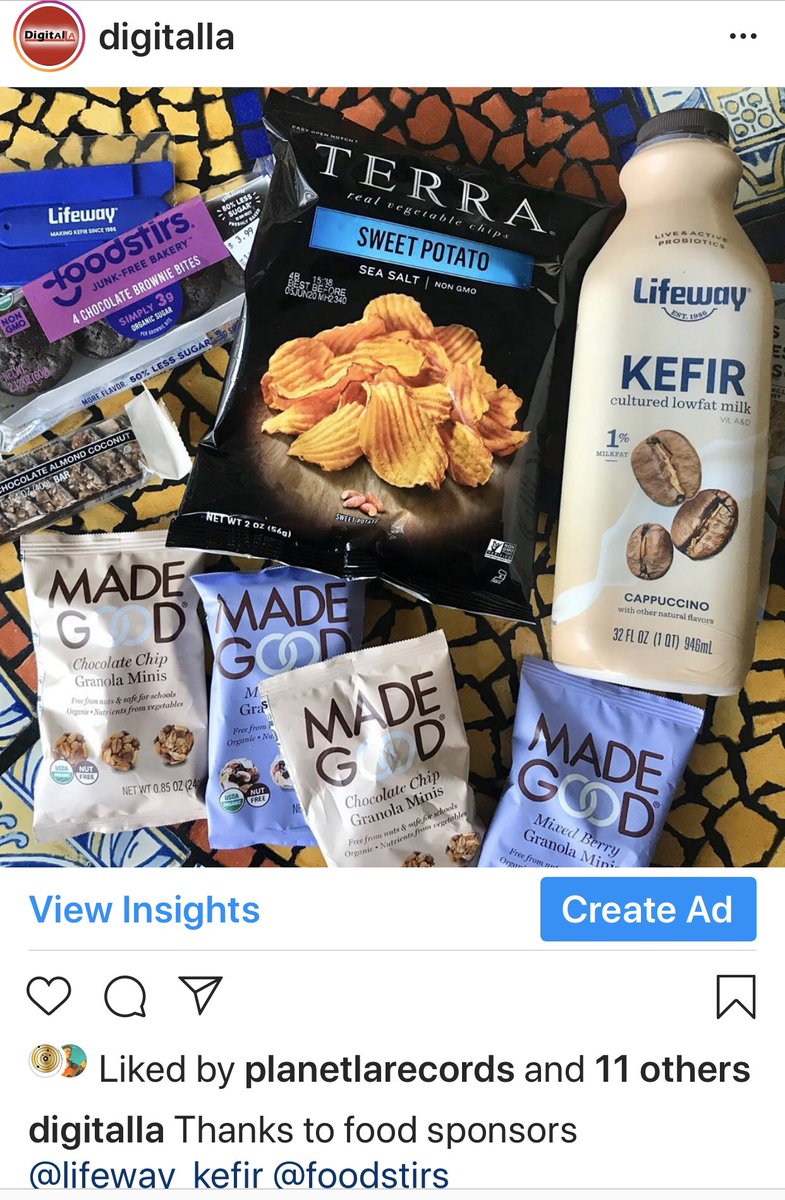 The Ships Have Sailed band tweeted several times to their 102,000 followers, with much retweeting and engagement.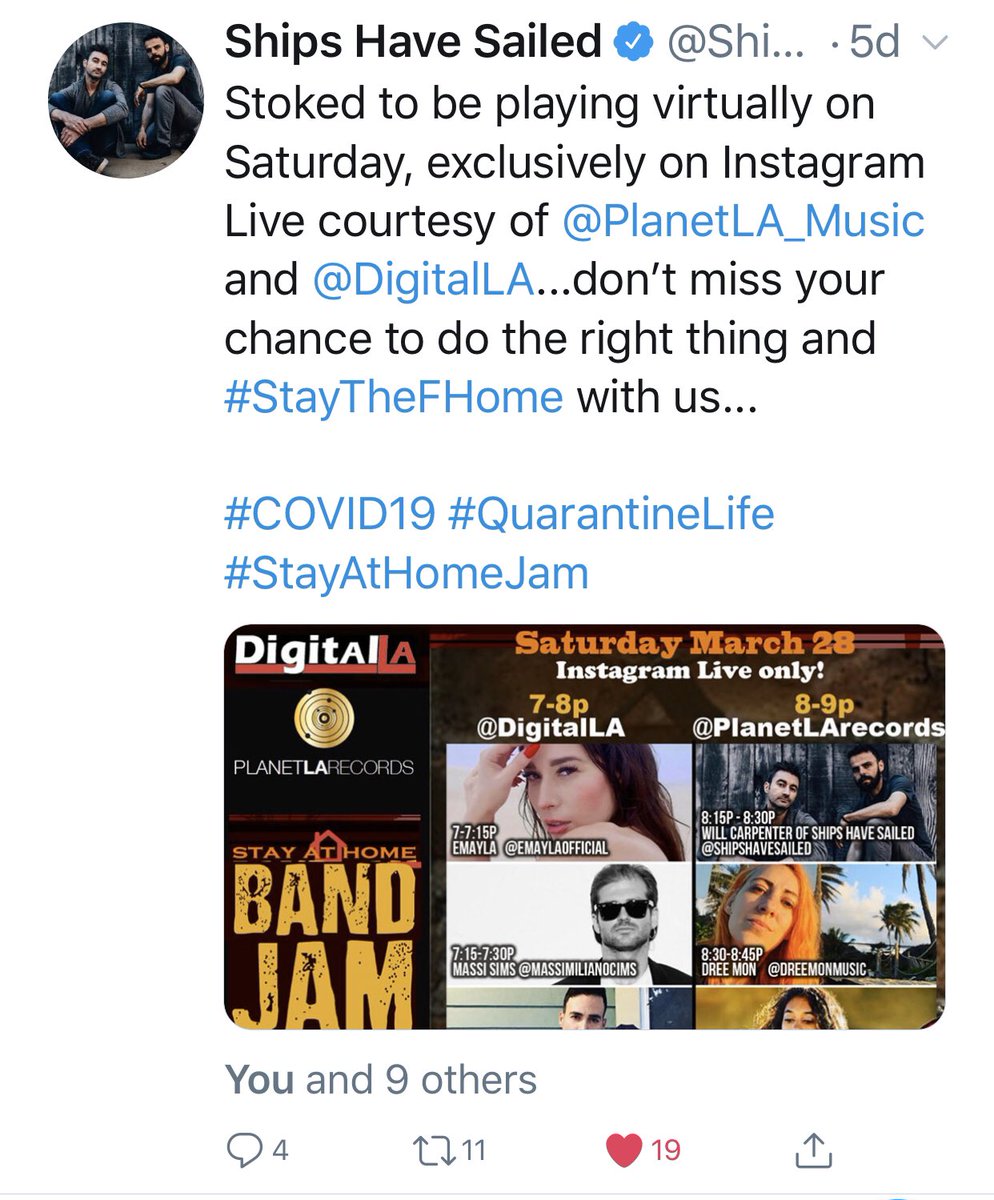 Series: This first Band Jam kicks off a Saturday night series through April. Our next Stay-At-Home Band Jam will be April 4, and feature 10 more bands with an international focus. This event will also support a COVID-relief related charity.
Thanks to the artists and Planet LA for making our first once a success!
DigitalLA set 7-8:15p
7-7:15pm: EMAYLA @emaylaofficial
7:15-7:30pm:  Massi Cims @ massimilianocims
7:30-7:45pm:  Joseph Eid @josepheidmusic
7:45-8pm:  Kat McDowell @katmcdowell
8-8:15pm:  Megan Blanchard @stalker_kitty
Planet LA set 8:15-9:30p
8:15-8:30pm:  Will Carpenter of Ships Have Sailed @shipshavesailed
8:30-8:45pm:  Dree Mon @dreemonmusic
8:45-9pm:  Shalini Varghese @singingshalini
9-9:15pm:  Kurt Hunter @kurthunter
9:15-9:30pm:  Katie Ferrara @katieferraramusic