Get ready for our Digital LA – Stay-at-Home Band Jam 2, featuring 11 bands from across the U.S.
Watch free on April 4, 5p PT, Instagram Live @PlanetLArecords and then switch to @DigitalLA 6:30p-8p.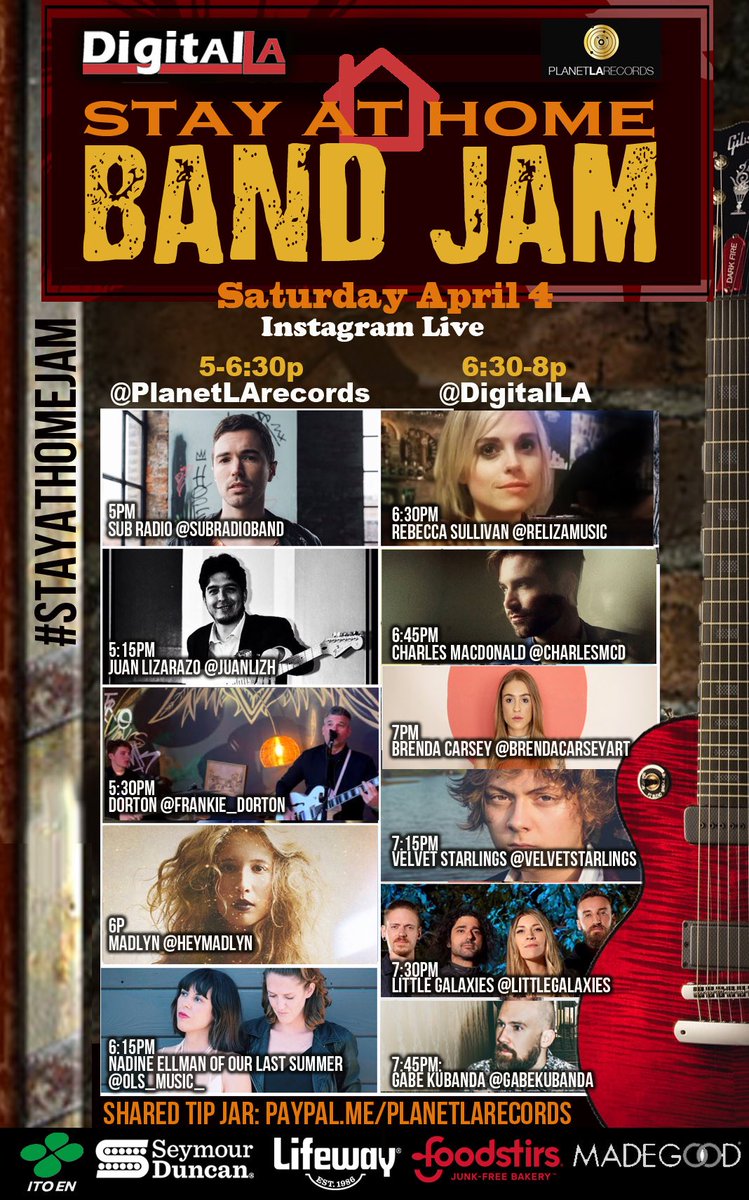 Thank you to sponsors Seymour Duncan, and food sponsors Lifeway Kefir, Foodstirs, and Made Good. If you're interested in sponsoring to reach music-loving fans at home, hungry for snacks and other products, email info@digitalla.net with BAND as subject.