The much buzzed about Stranger Things Drive-Into Experience is every bit as amazing as you've heard, introducing a new type of car immersive – carmersive – activation experience.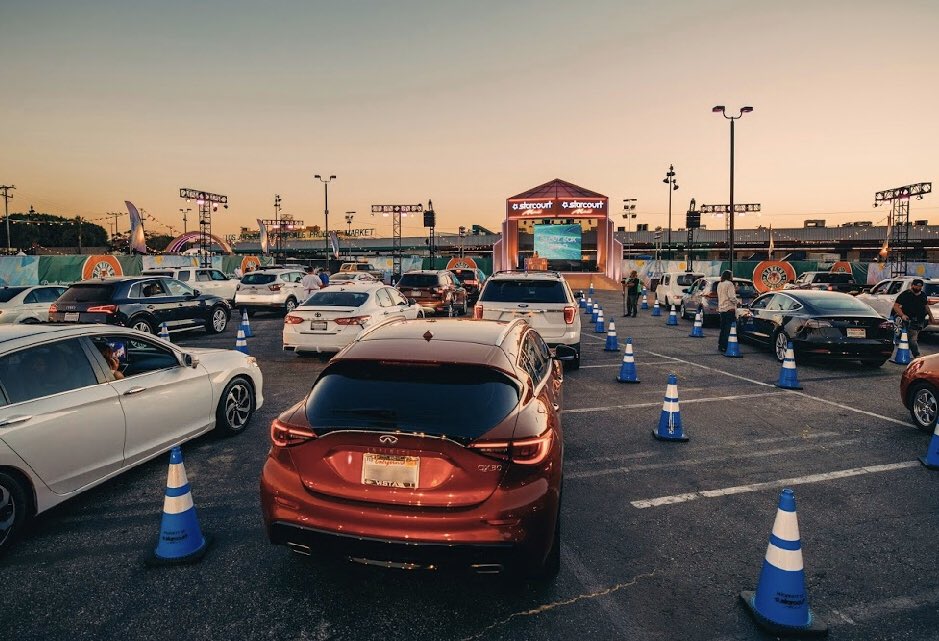 Unlike a drive-in movie theater, where all the action takes place on a 2D screen, in this drive-into, you drive into a maze experiences with different sets, as actors who run around your car and talk to you, as well as amazing visual, audio and digital effects all around you, all themed to Stranger Things Season 3.
The Stranger Things Drive-Into experience debuted in late October, just in time for Halloween, at the Row DTLA.
The experience is presented by Netflix with Secret Cinemas and FeverUp, an immersive activation company based in New York that has brought several other activations to LA including Nutcracker and Alice and Wonderland themed events with live actors in a themed environment.
It's a unique experience unlike most any activation you've done before.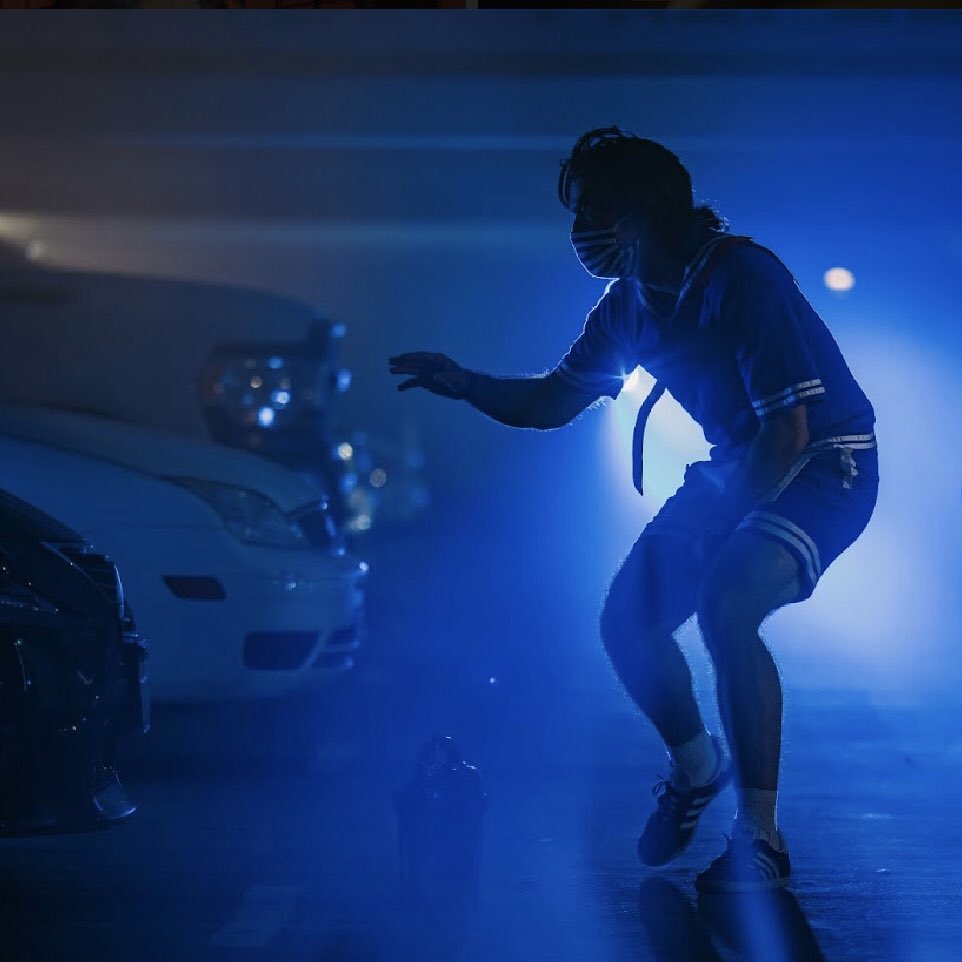 DRIVE-INTO EXPERIENCE
The experience starts before you even arrive.
After you buy tickets via the site, you will get a confirmation email with your ticket and links to help set up the story.
You are being invited to a Hawkins High School Reunion that starts at the Starcourt Mall, in the parking lot of the Row DTLA. You receive a QR code ticket to enter the reunion festivities. You can also log into the Hawkins Online Portal website which helps set up the story. You can also download the FeverUp app and log in to order food and merch.
When you arrive at the Row DTLA, scan your QR code ticket to enter the Starcourt Mall parking lot. Reunion committee and cheerleader actors greet you as you drive in, and park in the Starwort Mall parking lot.
They also remind you the rules of the experience:
Stay in your car the entire time. Don't get out even for a photo of the signage.
Keep windows rolled up. Convertibles roofs need to be up, not down.
Wear face masks, especially when you have to roll down your windows to speak to the actors (who area also wearing masks and face shields) who give you instructions.
No photos after you pass the Starcourt Mall lot, to keep the main experience a surprise and secret to other guests.
Tune your radio to one of two stations to hear instructions, story, and mood setting music / soundtrack for the entire experience.
There are bathrooms at the end of the experience.
Be sure to arrive at least 15 minutes before your scheduled time to get through the line of cars entering. General Admission tickets appear to load in first, and VIP tickets appear to be set for later, as it takes a while to get all the attendees in cars in the lot.
The Starcourt Mall lot is basically the entrance loading lot to wait for all the cars to arrive.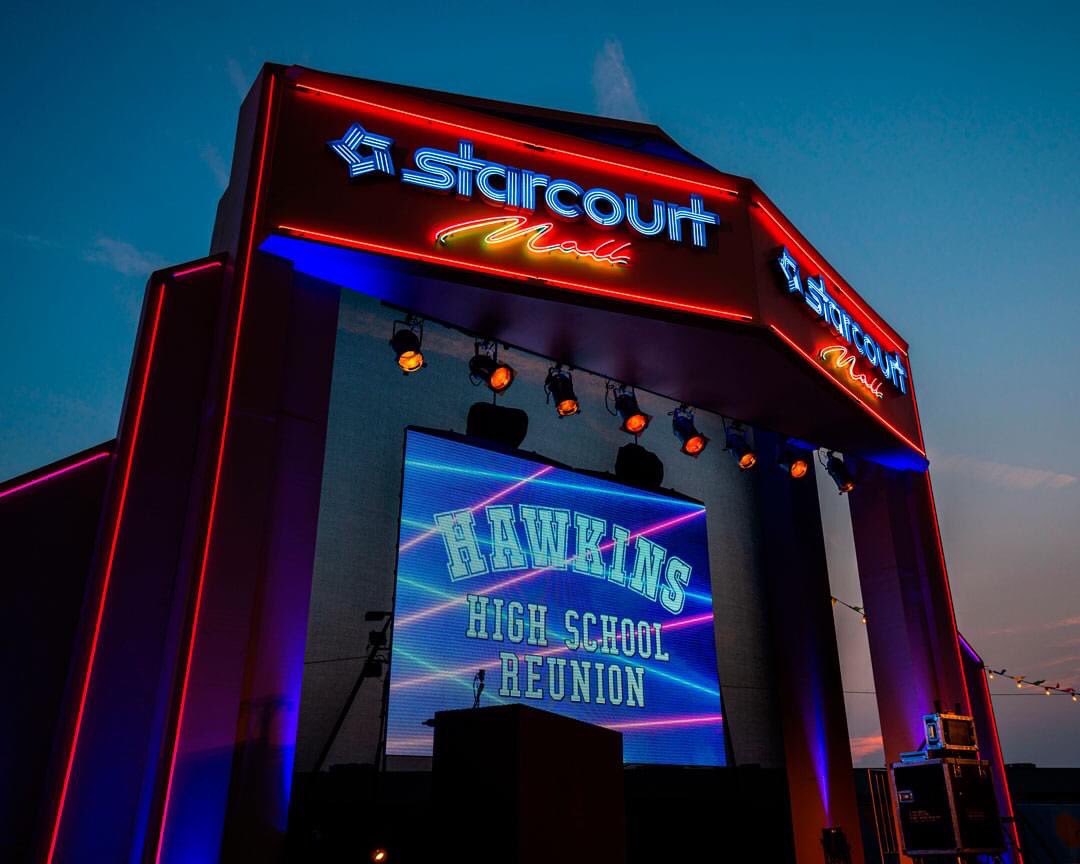 You can talk to actors dressed up in Scoops Ahoy sailor outfits from the show, who can serve you food from the Scoops Ahoy food stands. You can also watch a stage show with actors to help get you in the mood and set up the story. Fun 80s music is blaring over the radio and in the lot to help set a lively colorful 80s mood.
VIP tickets get fast track entry, a dedicated welcome team, and swag. Swag includes complimentary bag of candy (we got Red Vines, KitKat and Skittles) and non-alcoholic drink (soda or water), one per person in the car. VIP tickets also get a free photo, handed to you minutes after you take it, in a Stranger Things Drive-Into branded folder.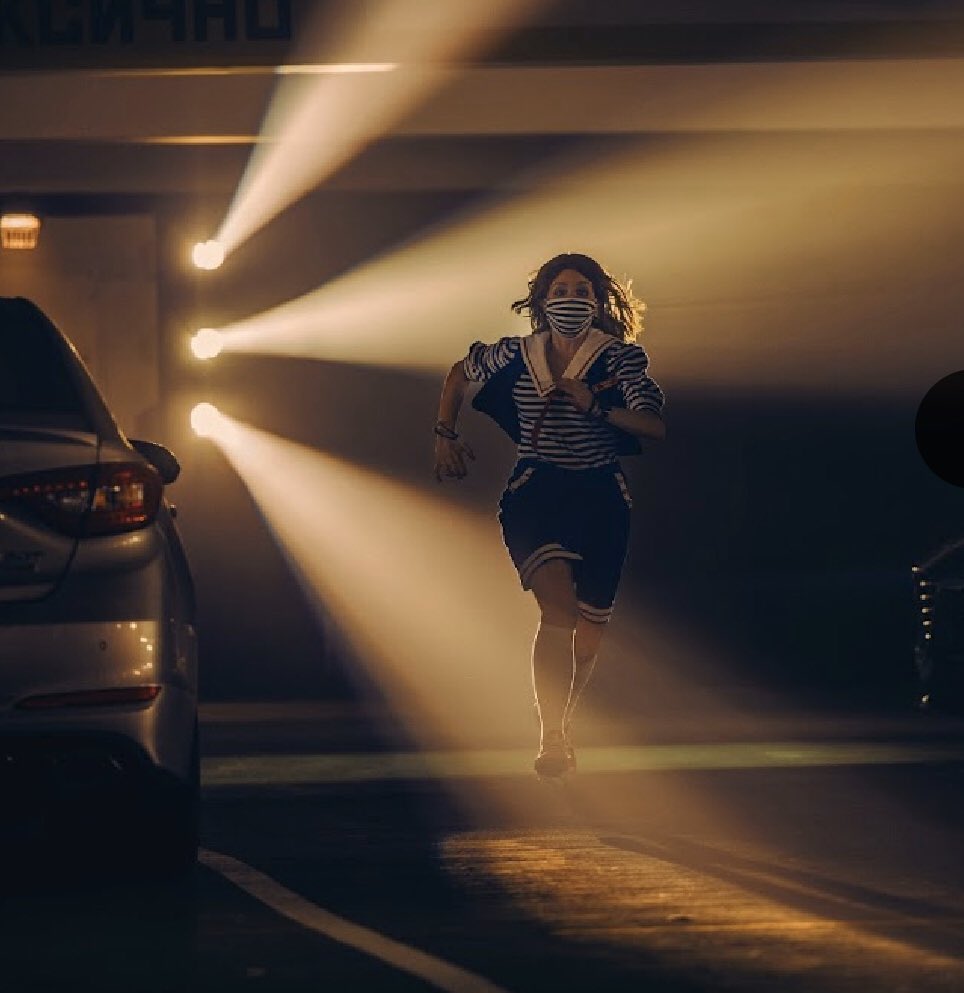 Once all the cars are loaded in, the main experience begins. Actors and parking attendants direct the lines of cars to proceed in an orderly line into the Row DTLA parking lot. You drive into the lot to experience the main experience in several levels of the parking lot.
One of the levels simulates the Upside Down world, with dim lighting, black gnarled roots everywhere, snow effects and more. It feels very creepy and ominous, a stark contrast to the neon colors and pop bubble gum atmosphere of the Starcourt Mall.
The levels continue with an exciting climax, which is amazing and fully car-mersive.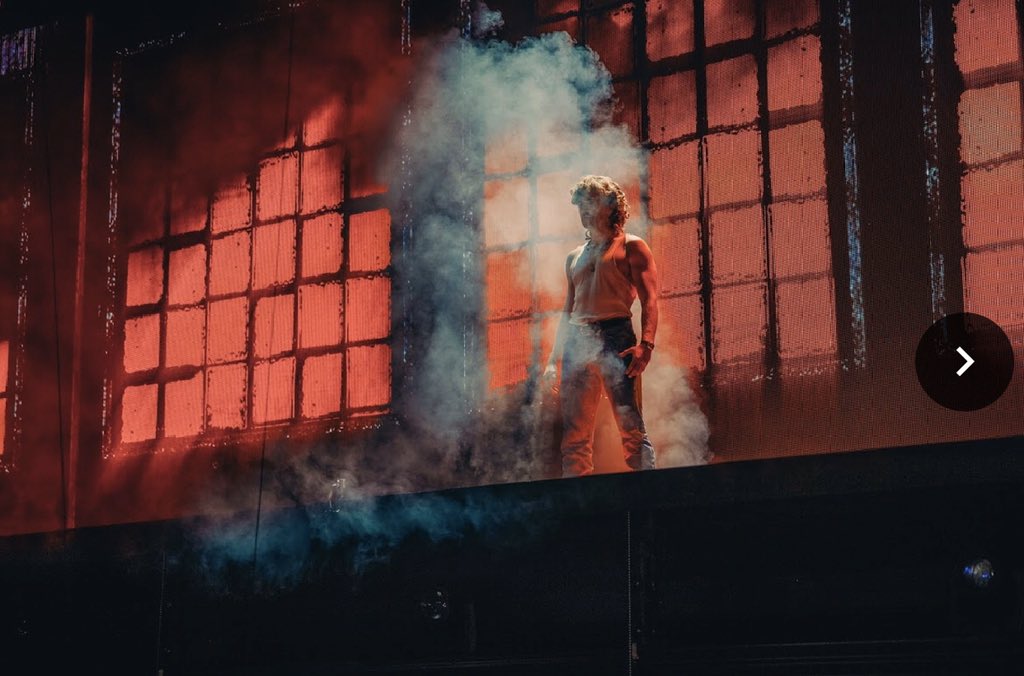 At the end of the main experience, you can buy merchandise made exclusively for the experience at several car-hop style booths. You can scan QR codes to get the menu of merch. There are shirts, hoodies, pins, and mugs, with many set packages.
The entire experience is about an hour, with some extra time at the beginning for load-in at Starcourt Mall.
We left out a lot to avoid spoilers, ensuring you get the full surprise WOW value of the experience that we did.
The experience has rave reviews on social media, with people loving the immersive experience, Stranger Things fans and others alike.
The Stranger Things Drive-Into Experience runs the next several months.
Tickets start at $59 for 2 people in one car, with more for VIP. Each additional person incurs an additional charge.  Many days are sold out through early March, but you can still find tickets on certain days and times available at https://strangerthingsdriveinto.com
You don't have to be a fan of Stranger Things to enjoy it, but fans of Stranger Things will definitely appreciate it more, and can explain to their non-fan friends backstory about what's going on.