Beauty influencer Kandee Johnson, DJ Marshmello, Fornite streamer Ninja and more were among 24 winners announced at the Streamys Premiere Awards on Oct. 20 at The Broad Stage in Santa Monica. The evening was hosted by BlameItOnKway and Montana Tucker in advance of the 8th Annual Streamy Awards, which will be livestreamed globally by presenting sponsor YouTube at YouTube.com/Streamys on Monday, Oct. 22, 6PM PT from the Beverly Hilton in Beverly Hills. Full list of winners below.
Kandee Johnson won the collaboration award with Kim Kardashian. Kandee previously won the Beauty Streamy award  in 2016. She walked the red carpet in leopard pants and black LA Dodgers shirt.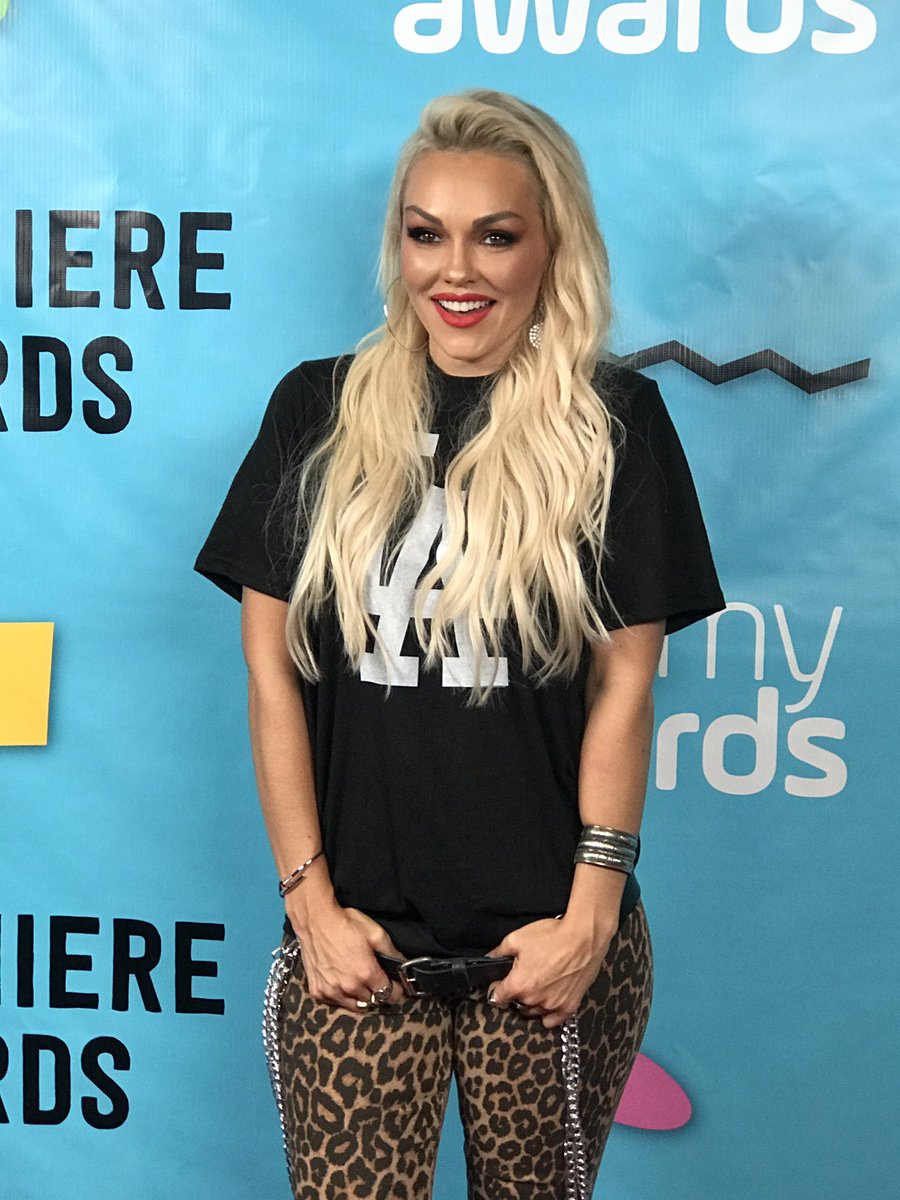 The Philip DeFranco Show won best News. The team winning the award encouraged people to vote in the November 6 elections in their acceptance speech.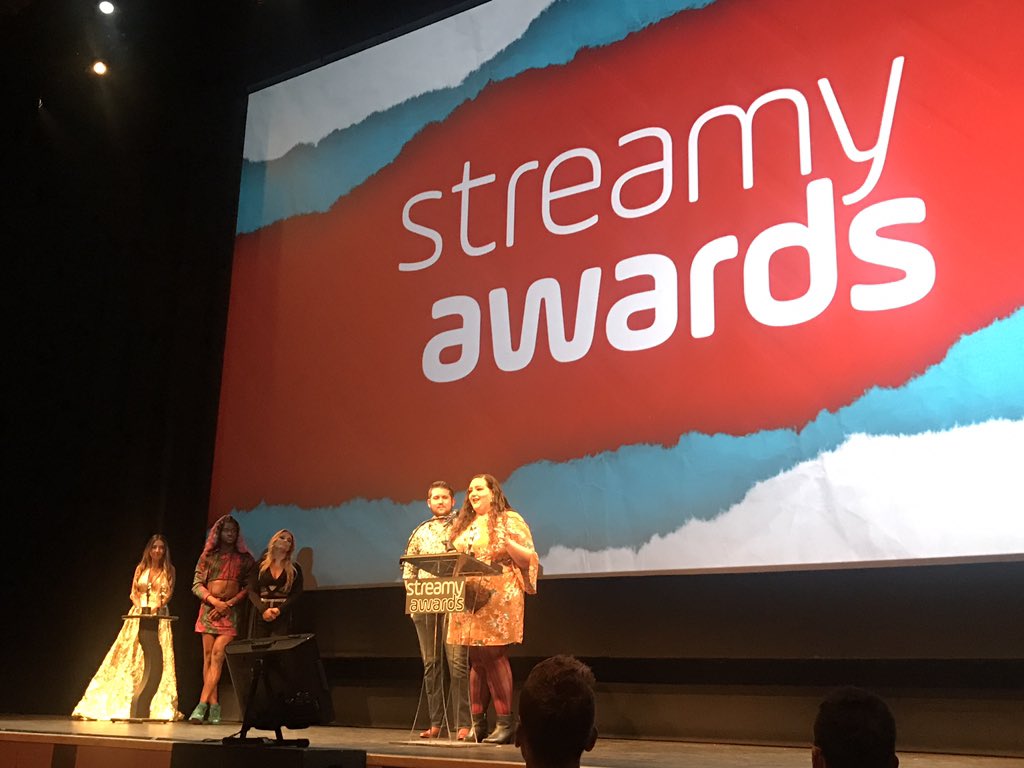 Sean of the Hot Ones won the Non-Fiction Award. In the Hot Ones, Sean Evans interviews celebrities while eating 10 chicken wings with progressively hotter hot sauce. The show's tagline: "The show with hot questions, and even hotter wings." The first sauce is usually Sriracha or another mild sauce, and after every question, Sean and the celeb eat a progressively hotter-sauce wing.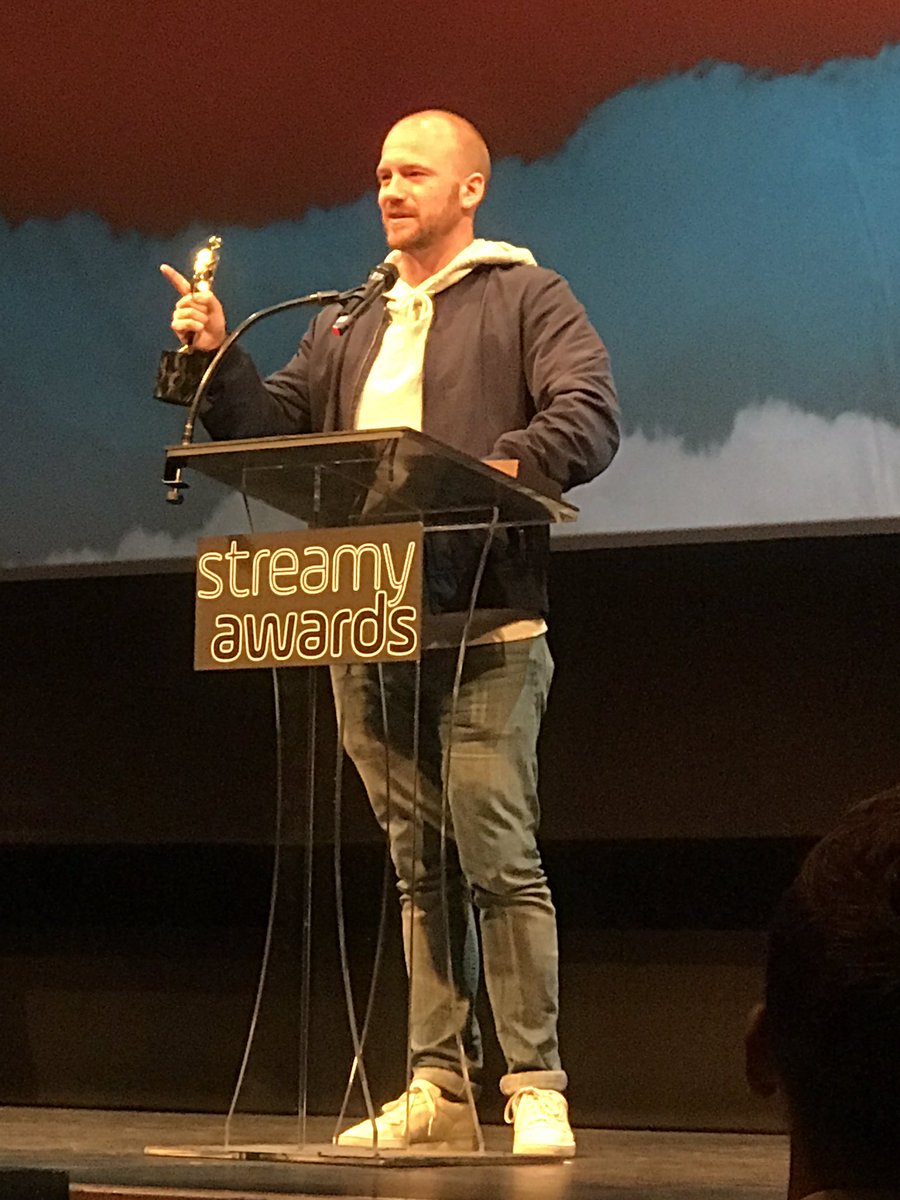 DJ Marshmello won the Breakthrough Artist award. He didn't attend the awards because he was headlining the We Can Survive benefit concert at a packed Hollywood Bowl at the same time as the awards. We attended to see him perform, getting the audience to their feet waving glow sticks.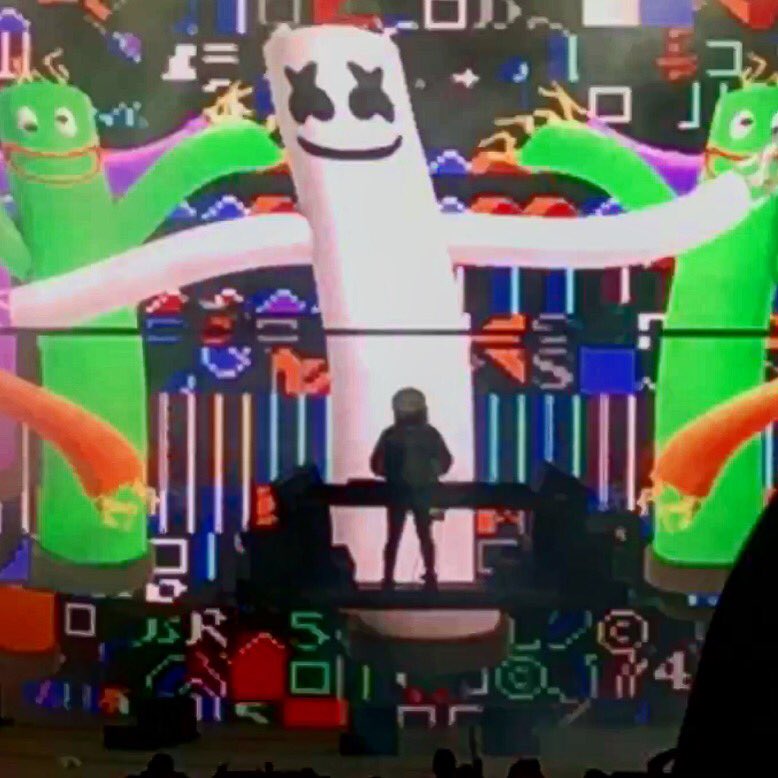 Lauren was an awards presenter.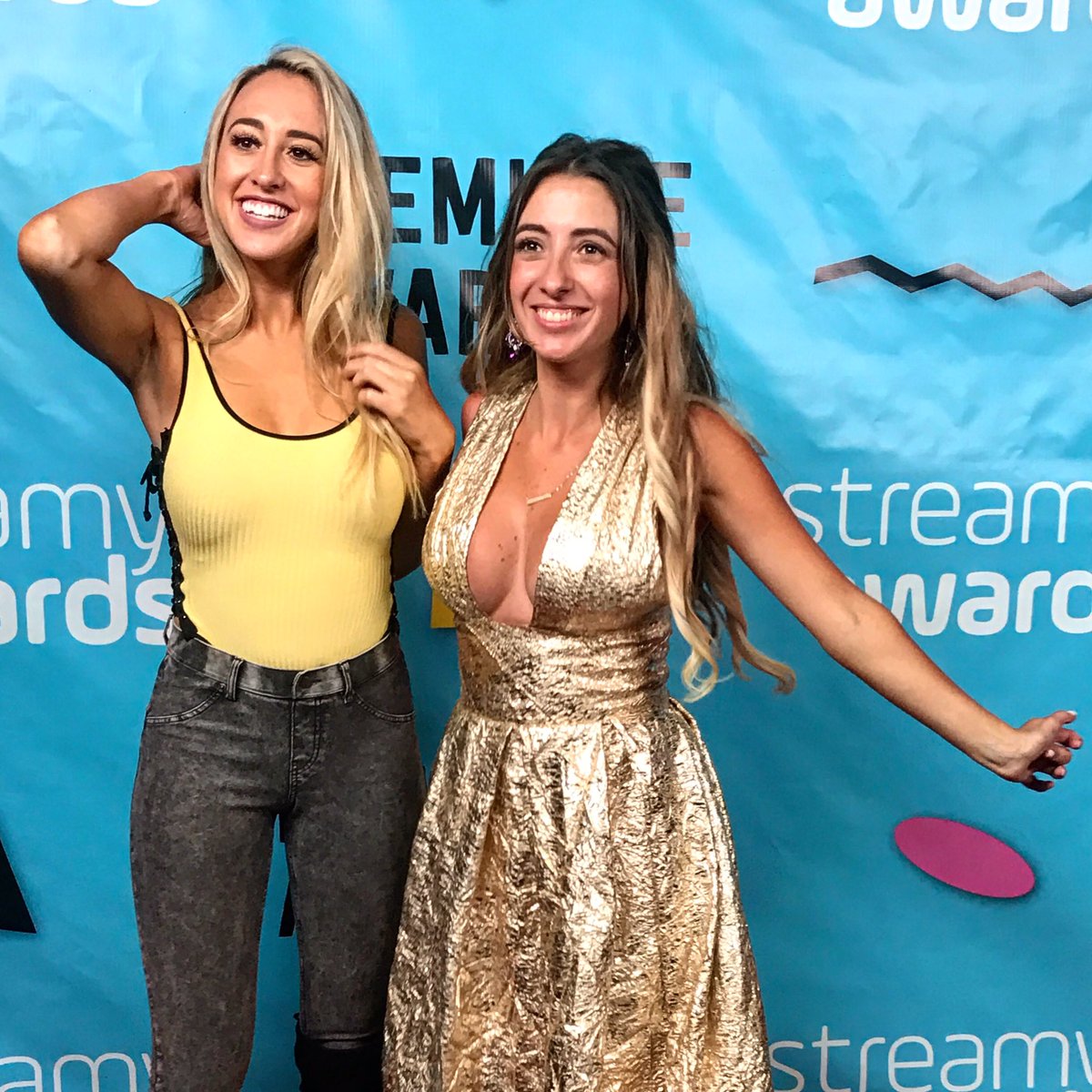 Eighteen additional categories including Creator of the Year, Show of the Year, Breakout Creator, Storyteller, Lifestyle, First Person, Comedy, Documentary, Pop Culture, Dance brought to you by Just Dance® 2019, Milk-Bone Dog of the Year Honor and more will be announced live from The Beverly Hilton on Monday, October 22.
Hosted by The Try Guys, presenters for the 8th Annual Streamy Awards include Kalen Allen, BlameItOnKway, Molly Burke, Dobre Brothers, Miles Brown, Sofie Dossi, Teala Dunn, Eva Gutowski, Hannah Hart, Mamrie Hart, Gabbie Hanna, Grace Helbig, Katie Angel, Katya & Trixie, Gus Kenworthy, Liza Koshy, The Cast of Ladylike, LaurDIY, Annie LeBlanc, Elle Mills, Laura Marano, Tana Mongeau, Jason Nash, Tyler Oakley, Anthony Padilla, Trisha Paytas, Poppy, Andrea Russett, Patrick Starrr, Alyson Stoner, Members of the Sugar Pine 7 cast, Christine Sydelko, Nick Viall, Sebastian Villalobos and Alex Wassabi.  R&B singer-songwriter-producer Montell Jordan will close out the 8th Annual Streamy Awards with his platinum-selling hit single, "This Is How We Do It."
The 8th Annual Streamy Award winners announced at the Official Streamys Premiere Awards on Saturday, October 20 (indicated via *** bold) include:
OVERALL
Action or Sci-Fi
***Two Sentence Horror Stories
ATROPA
Day 5
Lifeline
The Look-See
Animated
***storybooth
Andrei Terbea
Bravest Warriors
Jaiden Animations
TheOdd1sOut
Immersive
***Find Me – BlackBoxTV
Comic Book Portal – CyreneQ
Life Support – Taryn Southern
Tiny Tank – SoKrispyMedia, MWMI
Welcome to Everlock – Escape the Night
International
***Pautips (Colombia)
Alex French Guy Cooking (France)
Calle y Poché (Colombia)
Fozi Mozi (Palestine)
Sebastián Villalobos (Colombia)
SERIES
Comedy Series
***Liza on Demand
Anime Crimes Division
Escape the Night
Grown
Rhett & Link's Buddy System
Drama Series
***Giants
Caught
Chicken Girls
Simi Valley
Youth & Consequences
Indie Series
***the T
Brujos
Lovers Divided
Twenty The Webseries
Yappie
Non-Fiction Series
***Hot Ones
I Have A Secret
MK ULTRA
Red Table Talk
Roman Atwood's Day Dreams
SUBJECT
Beauty
***James Charles
Huda Kattan
Jeffree Star
PatrickStarrr
Safiya Nygaard
Gaming
***Ninja
FaZe Clan
Markiplier
PrestonPlayz
Typical Gamer
Kids and Family
***Guava Juice
Blippi
ChuChu TV
Ryan ToysReview
News
***The Philip DeFranco Show
AM to DM by BuzzFeed News
The Breakdown
NowThis News
The Young Turks
Sports
***Cold As Balls
Donut Media
F2 Finding Football
Kevin Durant
WWE Mixed Match Challenge
SOCIAL VIDEO
Live Streamer
***Ninja
Critical Role
Myth
NICKMERCS
Pokimane
MUSIC
Breakthrough Artist
***Marshmello
Big Shaq
Greta Van Fleet
Jaden Smith
Two Feet
Cover Song
***Walk off the Earth – "Girls Like You" (Maroon 5)
Greta Van Fleet – "Rolling In The Deep" (Adele)
James Bay – "Delicate" (Taylor Swift)
Leroy Sanchez – "Havana" (Camila Cabello)
Morgan Saint – "Thru Your Phone" (Cardi B)
PODCAST
Podcast
***Not Too Deep with Grace Helbig
Couples Therapy with Candice & Casey
Ear Biscuits with Rhett & Link
H3 Podcast
VIEWS with David Dobrik and Jason Nash
PERFORMANCE
Collaboration
***Kandee Johnson and Kim Kardashian – Princess Jasmine Transformation
David Dobrik and Jennifer Lopez – FEAR BOX Challenge
Lilly Singh and Will Smith – How To Speak Internet 101
Miranda Sings and Sofie Dossi – Becoming A Contortionist!
Shane Dawson and Molly Burke – Switching Lives With A Blind Person
CRAFT
Cinematography
***Joe Sabia – Vogue's 73 Questions
Adam Tash – The Super Slow Show
Casey Neistat – Casey Neistat
Eric Foster, Kyle LaBrache, and Maris Lidaka – Paper Tigers
Greg Cotten – ATROPA
Costume Design
***Olivia Hines – Escape the Night
Brandon Rogers – Magic Funhouse
Jennifer Newman – Miss 2059
Samantha Burkhart – Lindsey Stirling
Ron Leaman – Automata
Directing
***Jesse Ridgway – My Virtual Escape
David Dobrik – David's Vlog
Hazel Hayes – PrankMe
Jack Ferry – Mr. Student Body President
Wesley "Wuz Good" Armstrong – Couples Night
Editing
***Shane Dawson and Andrew Siwicki – Shane Dawson's "The Truth About Tanacon"
Lee Black, Ronnie Edwards, Alexander Sedgewick, Daniel Seibert, and Thomas Torbergsen – Game Theory
Casey Neistat – Casey Neistat
Emma Chamberlain – Emma Chamberlain
TJ Nordaker and Kevin Williamsen – Honest Trailers
Visual and Special Effects
***Tobias Richter and Ryan Wieber – ATROPA
Jody Steel – Body Art with Jody Steel
Sam Wickert – SoKrispyMedia
Tony E. Valenzuela – Find Me
Zach King – Zach King
Writing
***DeStorm Power – Caught
Deja Harrell – Seeds
Ezra Ani – Pillow TalkMelvin Gregg – God's Son
Ry Doon, Luke Flipp, and Marion Webb – The Lab Ratz
The 8th Annual Streamy Awards is executive produced by dick clark productions' Ariel Elazar, Rika Camizianos, Alexi Mazareas and Michael Nieporent as well as Streamy Awards founders Drew Baldwin (photo below courtesy Getty Images) and Joshua Cohen.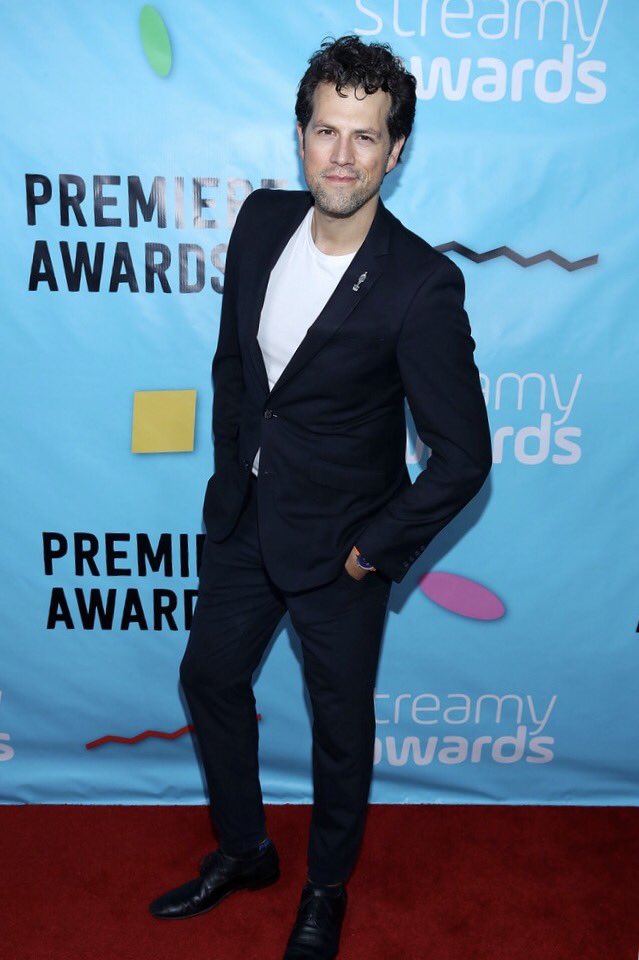 For more information, visit www.streamys.org. Join the conversation on social media with #streamys and be sure to follow Streamy Awards on YouTube, Facebook, Twitter, Instagram and Snapchat.
About the Streamy Awards
The Streamy Awards honor the best in online video and the creators behind it. The annual event brings together the biggest names in online video for a night of celebration, discovery, and meaningful recognition. 2018 also marks the first ever "Streamys Brand Awards," in partnership with the Interactive Advertising Bureau, and the second year of "The Purpose Awards @ the Streamys," which honors individuals and organizations who use online video and social media to amplify their message, foster engagement and participation, and make a greater, more meaningful impact.
About dick clark productions
dick clark productions (dcp) is the world's largest producer and proprietor of televised live event entertainment programming with the "Academy of Country Music Awards," "American Music Awards," "Billboard Music Awards," "Golden Globe Awards," "Dick Clark's New Year's Rockin' Eve with Ryan Seacrest" and the "Streamy Awards." Weekly television programming includes "So You Think You Can Dance" from 19 Entertainment and dcp. dcp also owns one of the world's most unique and extensive entertainment archive libraries with over 60 years of award-winning shows, historic programs, specials, performances and legendary programming. dcp is a division of Valence Media, a diversified media company with divisions and strategic investments in premium television, wide release film, specialty film, live events and digital media. For additional information, visit www.dickclark.com.
About YouTube
Launched in May 2005, YouTube's mission is to give everyone a voice and show them the world. We believe that everyone deserves to have a voice, and that the world is a better place when we listen, share and build community through our stories. YouTube is a Google company.

About Tubefilter
Tubefilter is the most trusted and widely read source for YouTube and online video news, analysis, and events. Through its trade news and analysis, community events, and creator advocacy programs, Tubefilter has helped to foster the growth, promotion, and legitimization of a new, independent professional entertainment industry. Tubefilter properties include its flagship publication, Tubefilter News, the Tubefilter Charts, its popular YouTube Millionaires series, and the Streamy Awards. For additional information, visit www.tubefilter.com.