Black Panther costume designer Ruth E. Carter and actress Dania Gurira (Okoye) discussed the film's costumes at the Style of Wakanda event on Feb 20 at the Westfield Century City.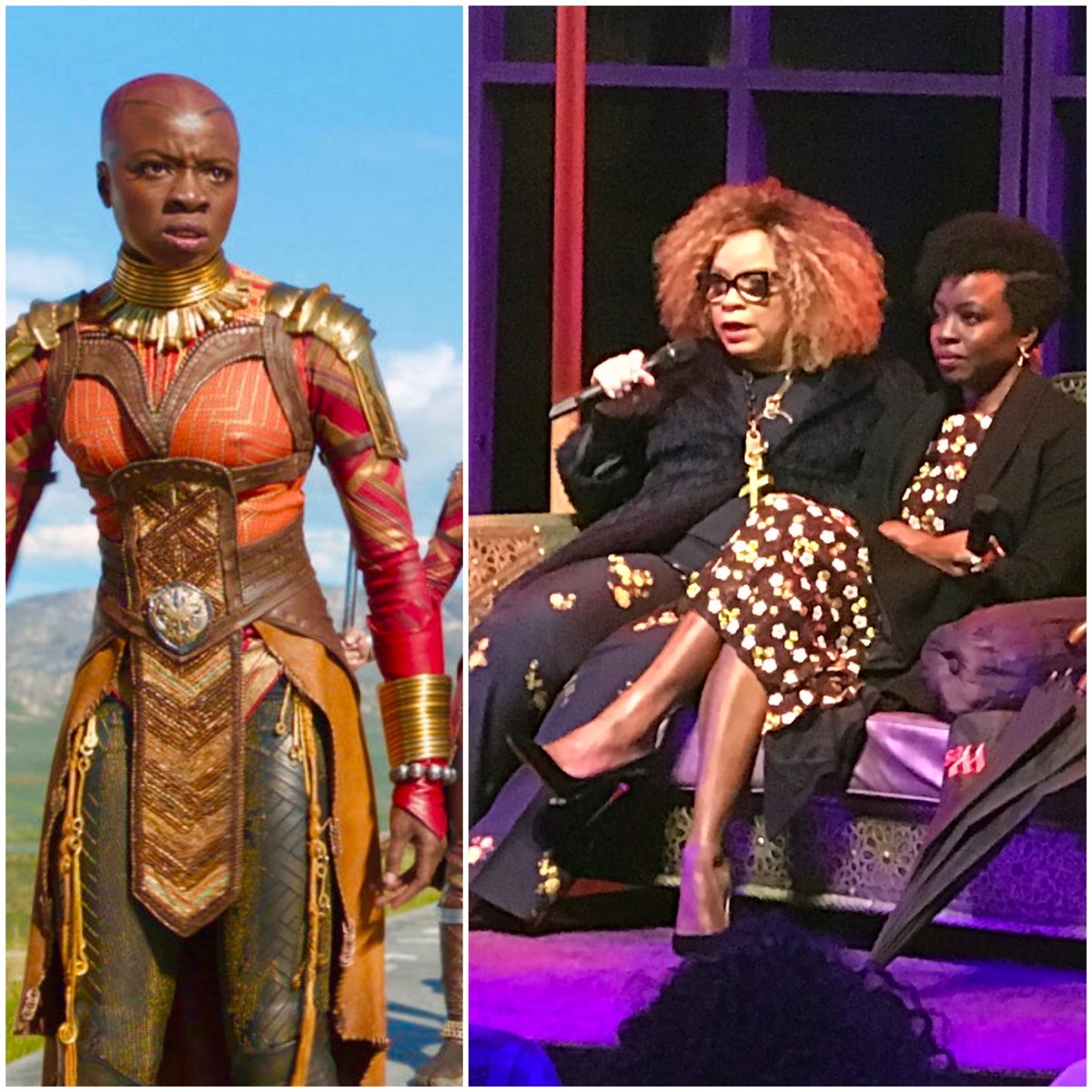 Carter is Oscar-nominatd for Costume Design at the Oscars on Sunday.
Carter described how she drew inspiration from the comic books, actual African traditional clothing and costumes, and then modified it to make it fit the character, and function.
She even designed all the extras costumes in the famous Warrior Falls scene, with hundreds of cheering extras on the cliffs. Warrior Falls filming lasted a week, so the visual effects team digitally scanned the extras, so if someone couldn't return the next day, the VFX team could add them back in cheering digitally.
Carter described how she drew upon costumes designs from the Black Panther comic books. Just as different comic book artists add their own spin on costumes, she and her team did their own interpretations of the costumes.
For example, in the Black Panther comic books, the dora milaje royal guard wore red costumes. So Ruth incorporated red as the main color in the film's costumes, focusing on a strong bold red.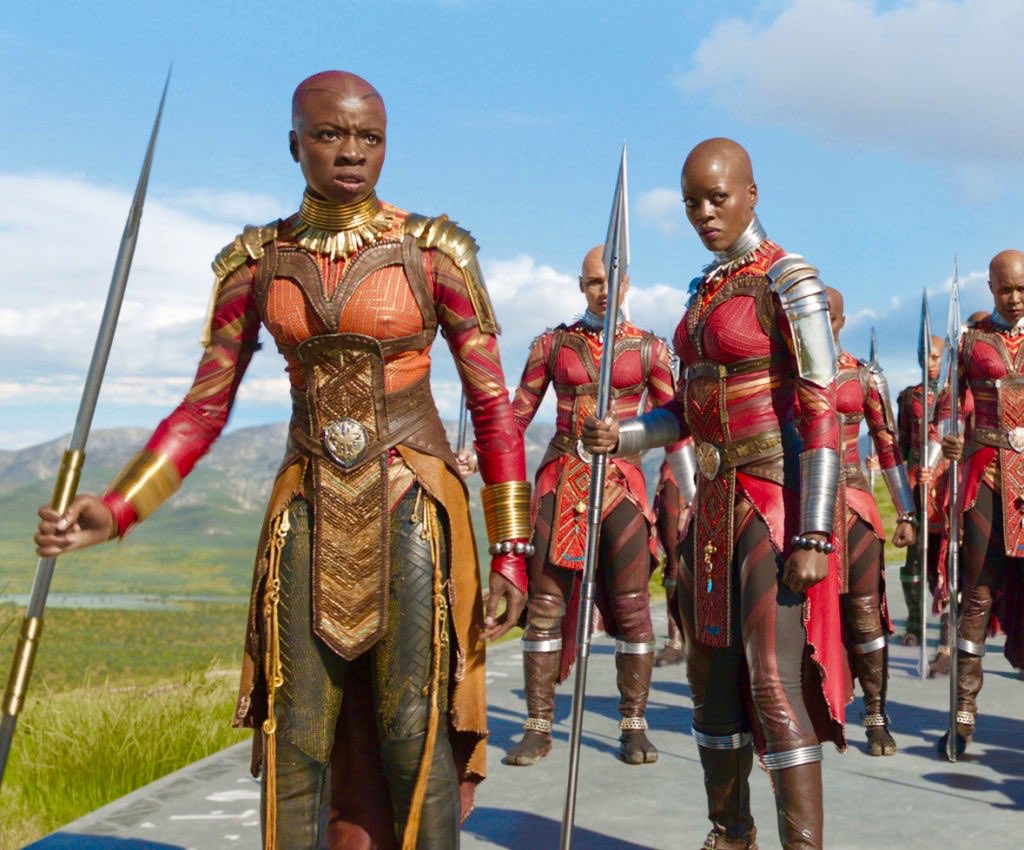 Actress Danai Gurira said that when she saw her red uniform as Okoye, it fondly reminded her of the red traditional costumes worn near where she grew up in Zimbabwe. She said she did ask director Ryan Coogler why the dora milaje uniform is fully covered from head to toe. Ryan said that the dora milaje are formal warriors, and didn't want any skin to show in their royal uniform.
However, skin could show in another scene: Okay's red dress in the casino scene needed to look like an elegant gown.

But Ruth removed the sleeves and added pleats so Okoye could fight and wield her spear. Ruth even had someone wearing the dress stand on a car that drove slowly around a parking lot to test how the dress would look fluttering in the wind in the car chase scene. Car test results: add more layers so the dress would flutter more.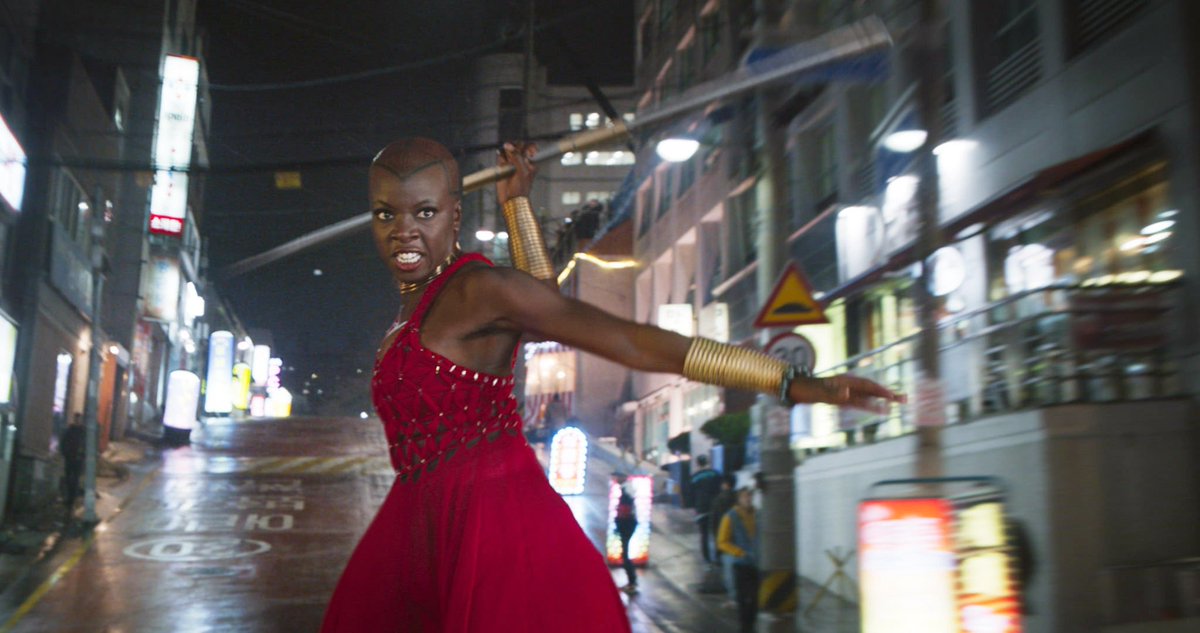 Ruth said that that this year has been a whirlwind since the first Black Panther trailer aired on TV a year ago. But one of the most impactful moments for her was during Halloween, when children proudly wore Black Panther and Okoye costumes based on her designs.
Westfield Century City hosted the event in its open air atrium, with a purple carpet, open bar, and several costumes on display.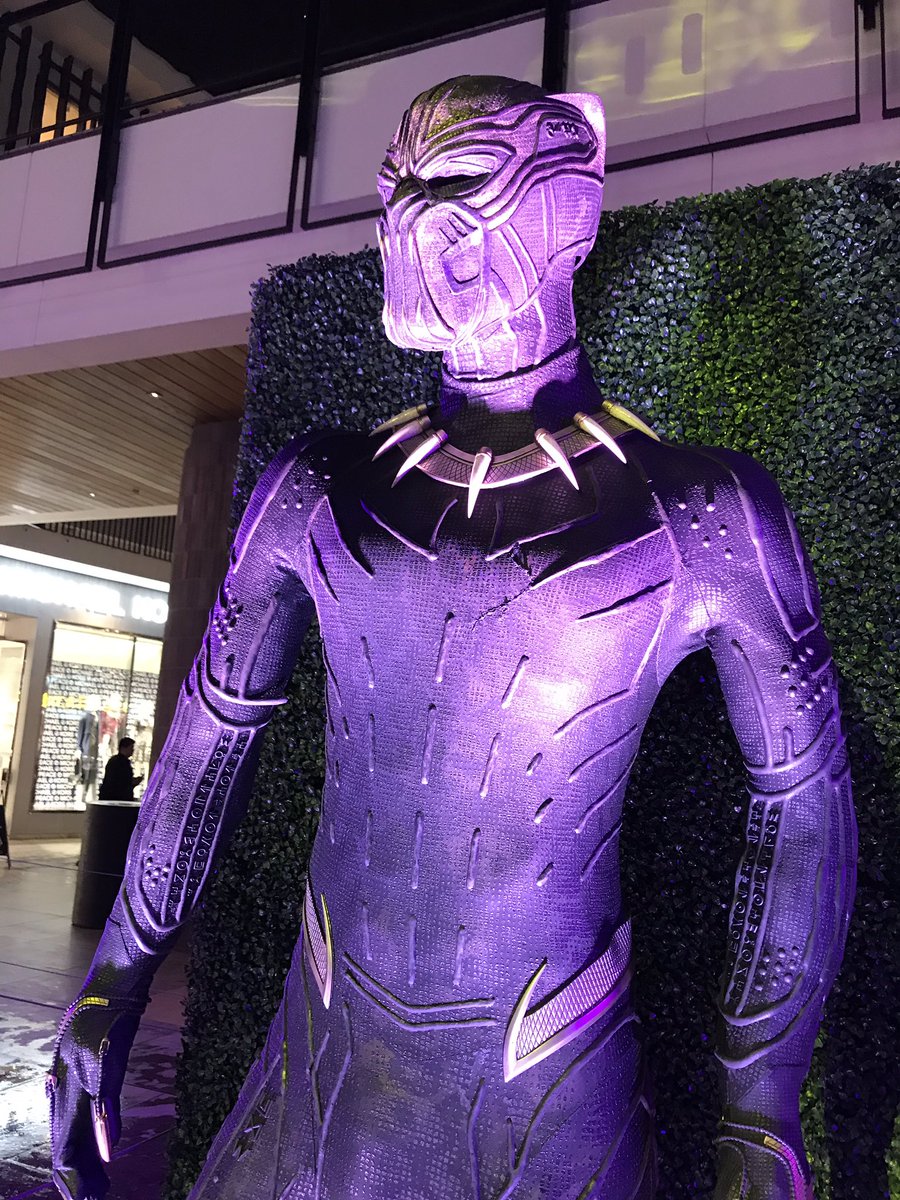 (before they were removed due to rain).
Queen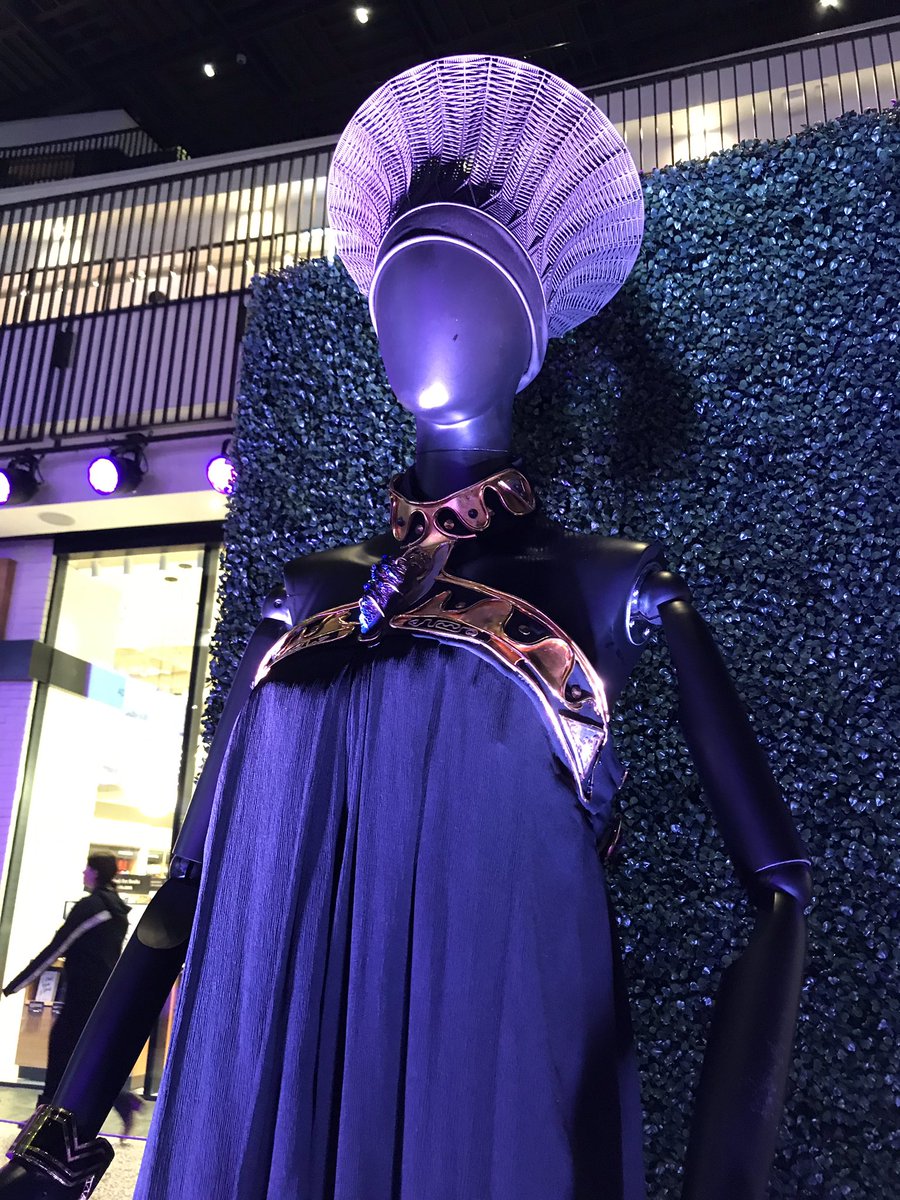 M'Baku