SAN DIEGO – Use digital screens to help explore marine life in the new Submarine Quest ride that opened at the new Ocean Explorer theme park attraction this week in San Diego.
Use of digital touch screens in a theme park track ride is cutting edge – no other theme park attraction in Southern California features this technology.
Submarine Quest is one of five rides in the new Ocean Explorer area.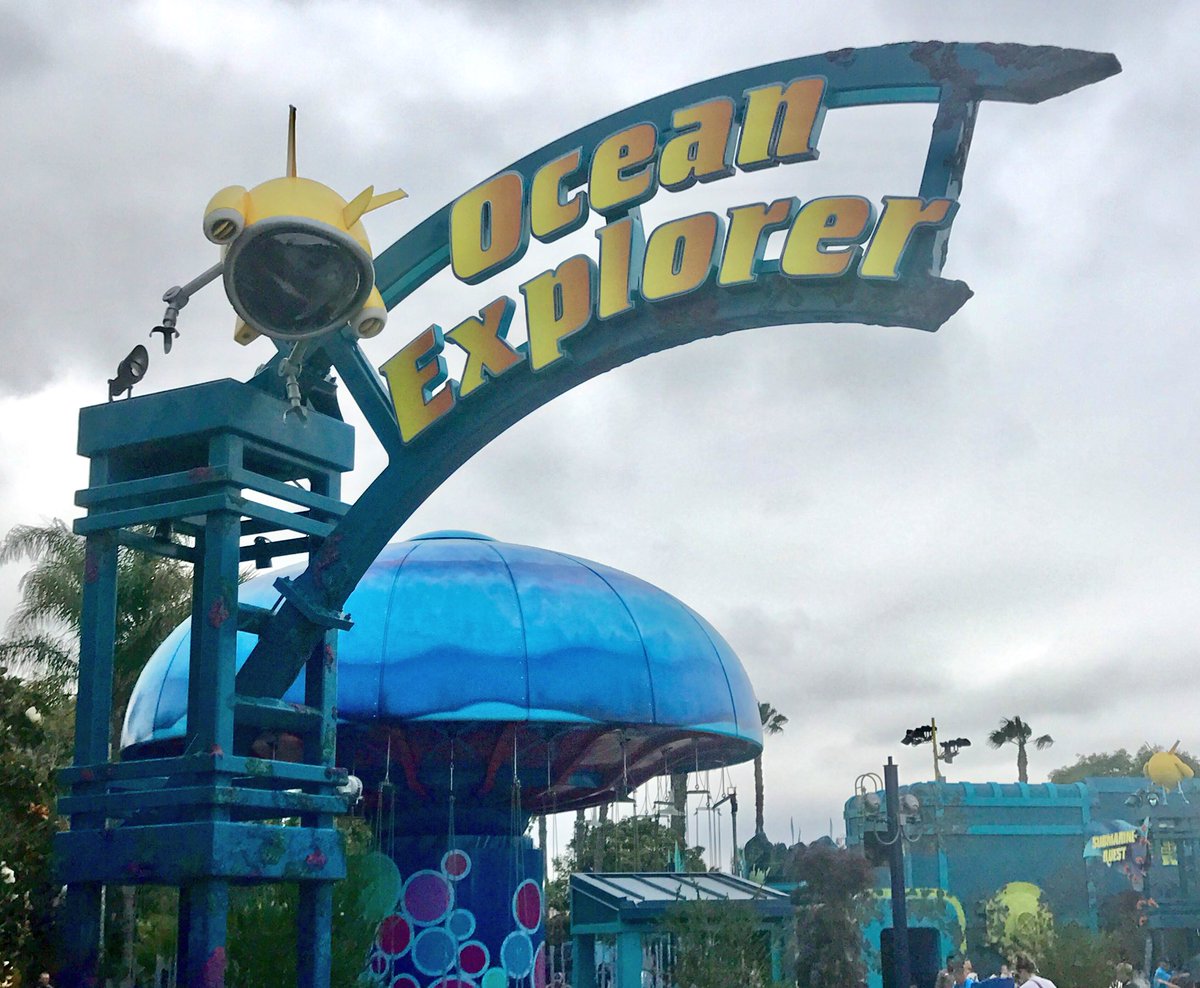 The Queue / Pre-Show
Enter the Submarine Quest entrance.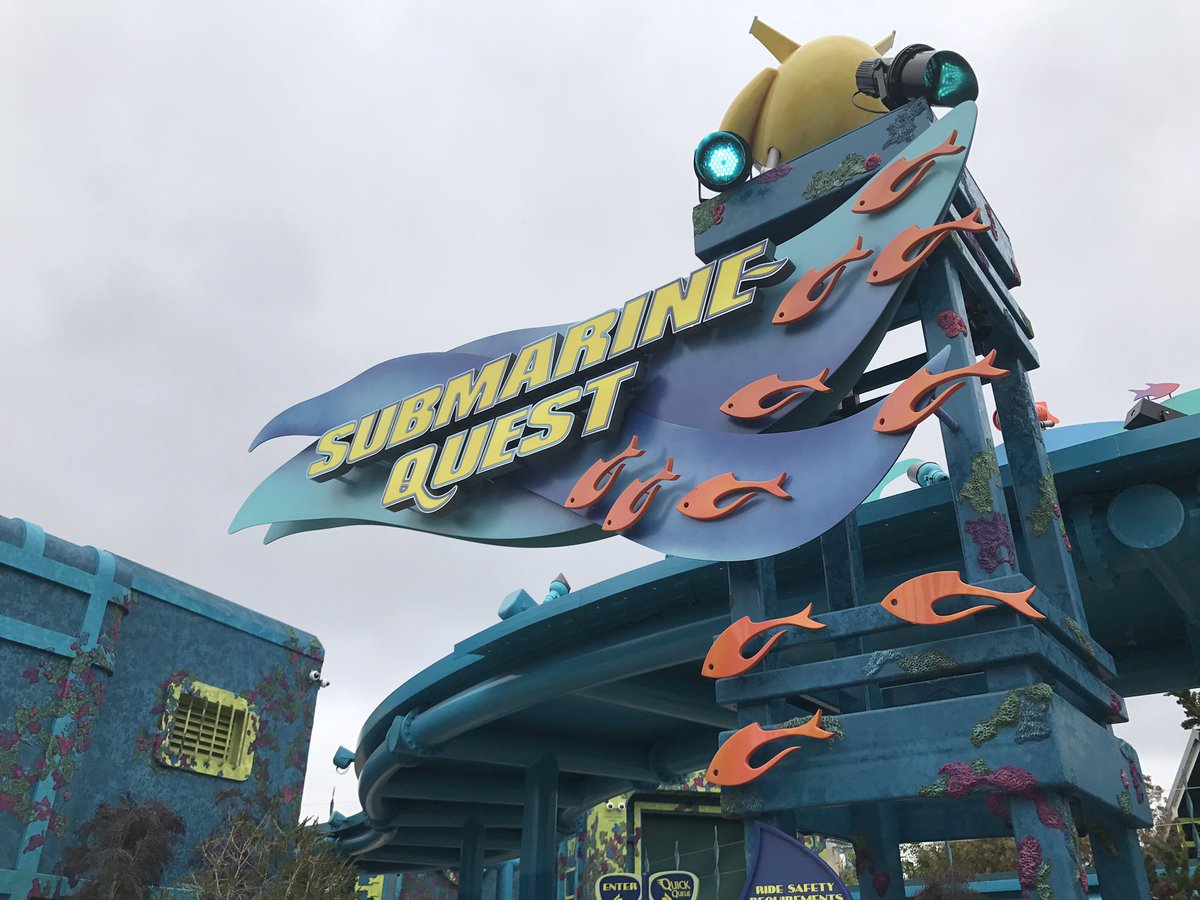 Then you'll see video screens that set the scene. You are going to boring mini-submarine vehicles with screens to interact with sea life in the coral and caves on the ride.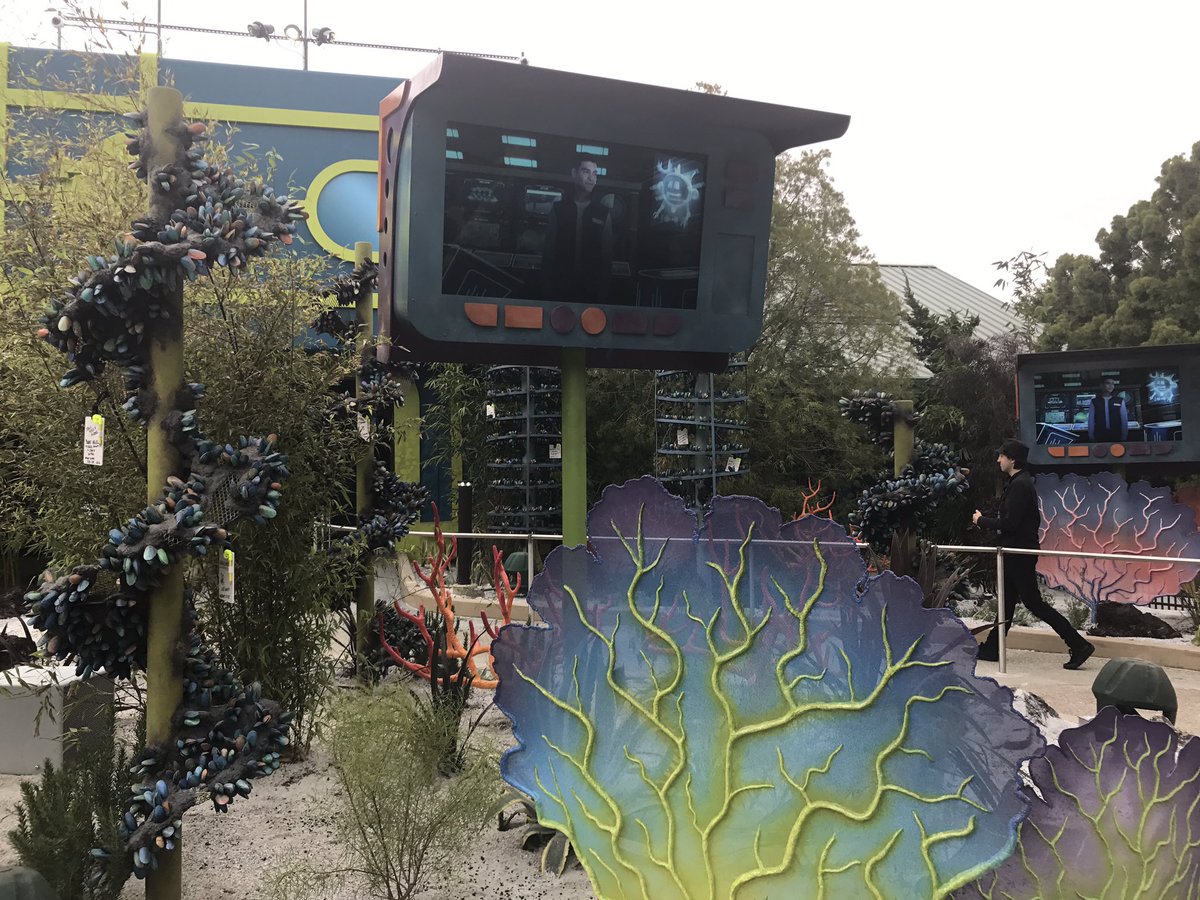 Cool high tech screens with digital images show how far your submarine will be diving. Note: this is not an actual submarine, and does not actually dive underwater.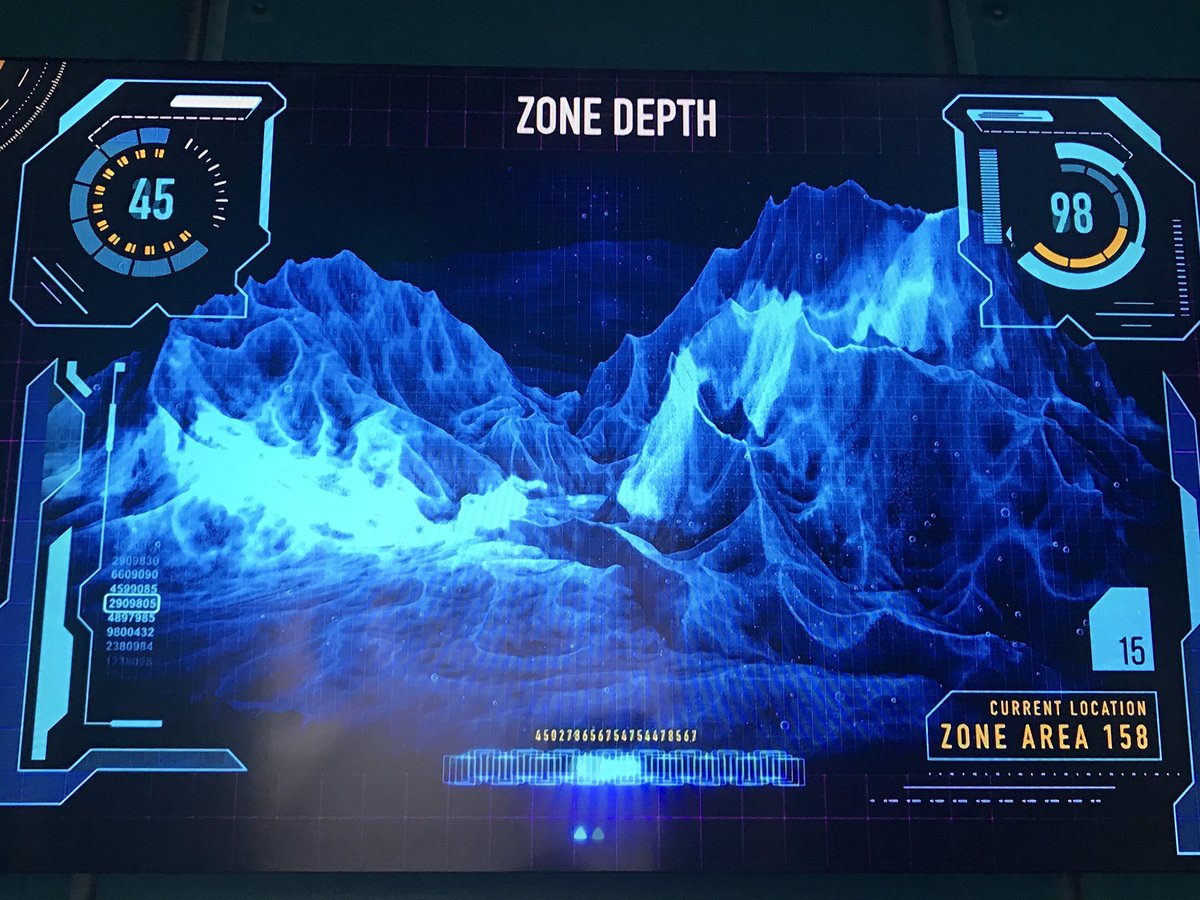 After you walk through the queue, you enter the boarding area, to step aboard your mini-submarines. Each vehicle fits 8 people, in four rows of two riders across. Two riders share a touchscreen.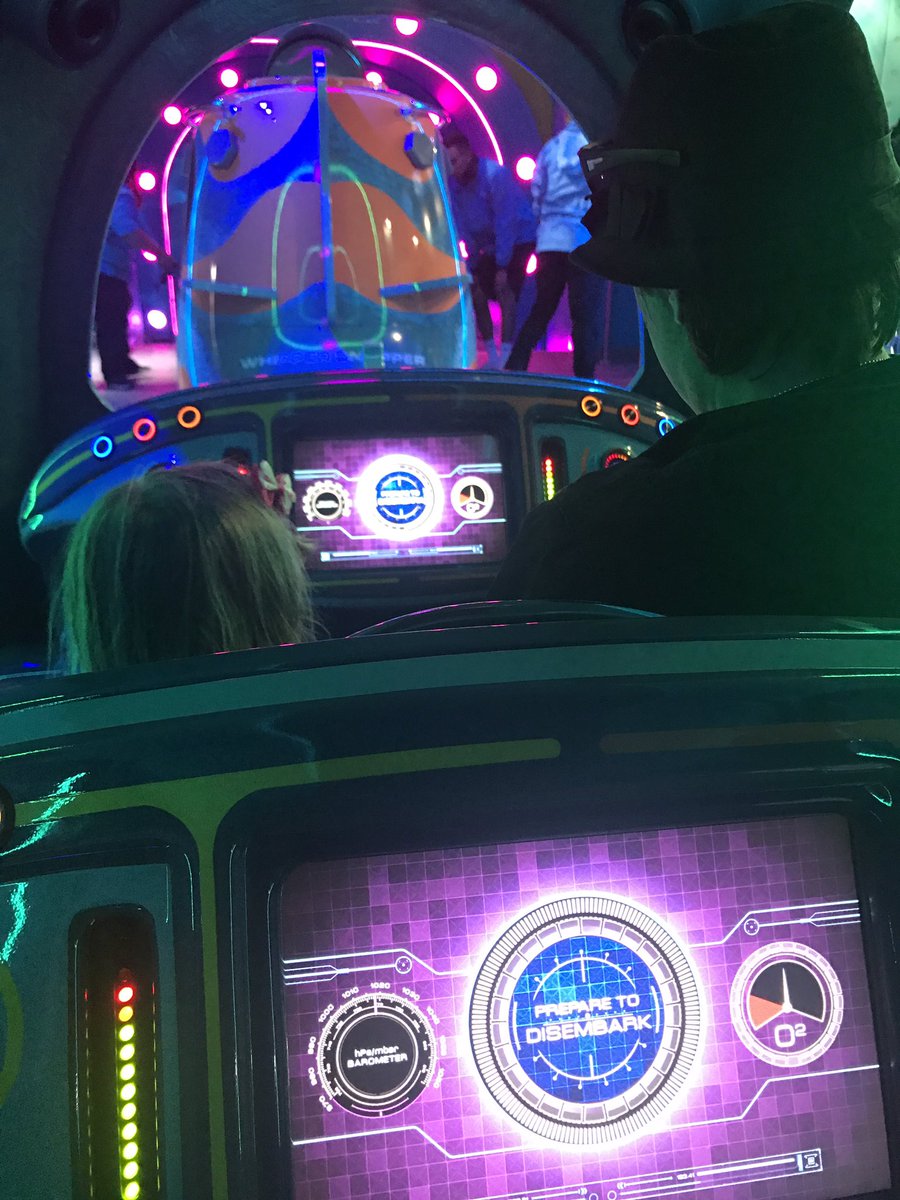 As the track ride goes both inside and outside the Submarine Quest building, you can use the touchscreens in the mini-submarine to interact with sea life that appears on the digital screens you see on the left and right sides of the ride, such as this octopus.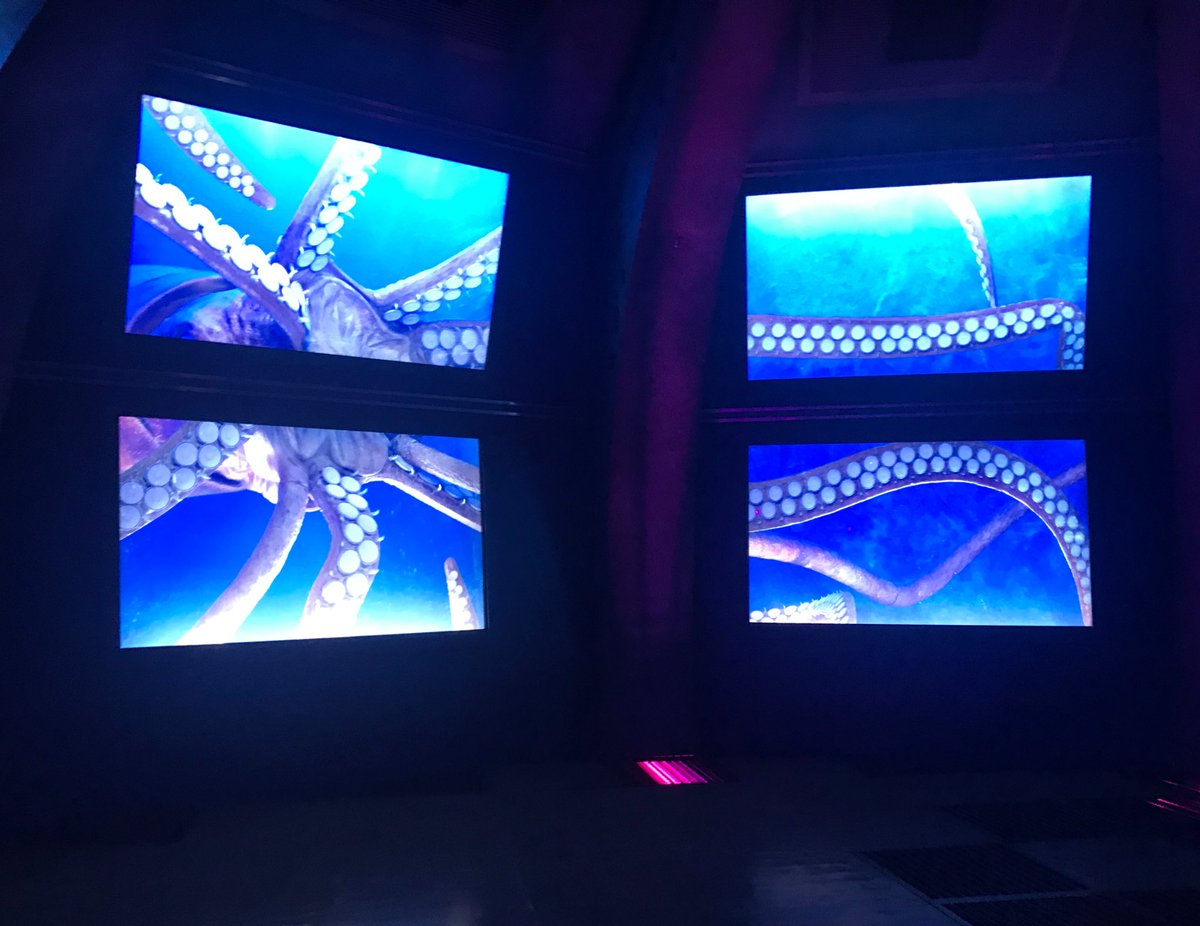 You can also play mini games, like steering the submarine through hoops.
Submarine Quest is not a fast ride, but fun because it's interactive, and very futuristic feeling with the touchscreens and neon lights at the boarding area.
At the end of the ride, you receive a ranking score based on how well you completed the missions. Giving a score results in repeat playability of the ride, as guests will want to ride again and again to improve their score.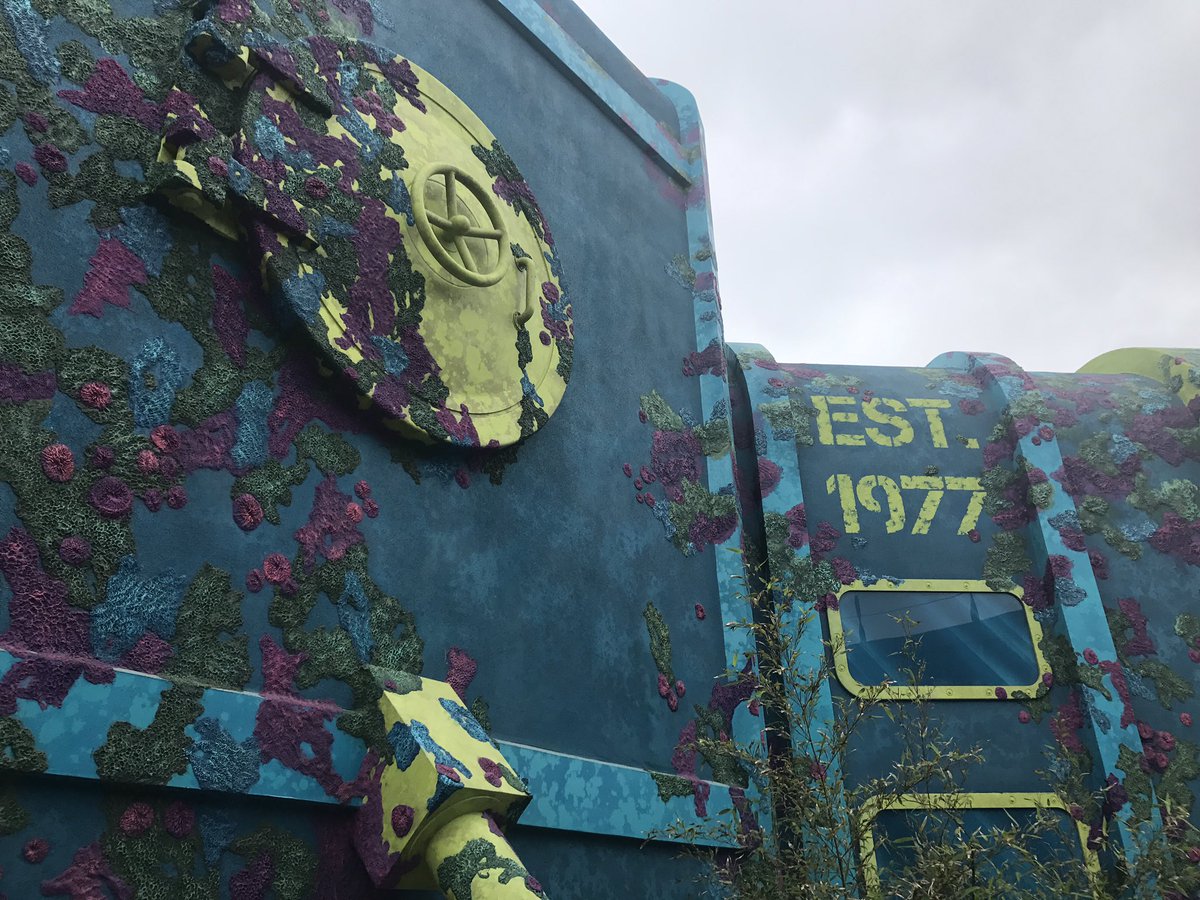 Submarine Quest is one of five rides in the new Ocean Explorer area of Sea World, which also relaunched its Orca Experience show with a more documentary style, with whales demonstrating behaviors they do in the wild, demonstrated by a huge proaction screen above the stadium.