We joined fans cheering on the LA Rams on the huge 90 ft. immersive projection dome at Super Dome, Wisdome LA's Super Bowl viewing event in Downtown LA.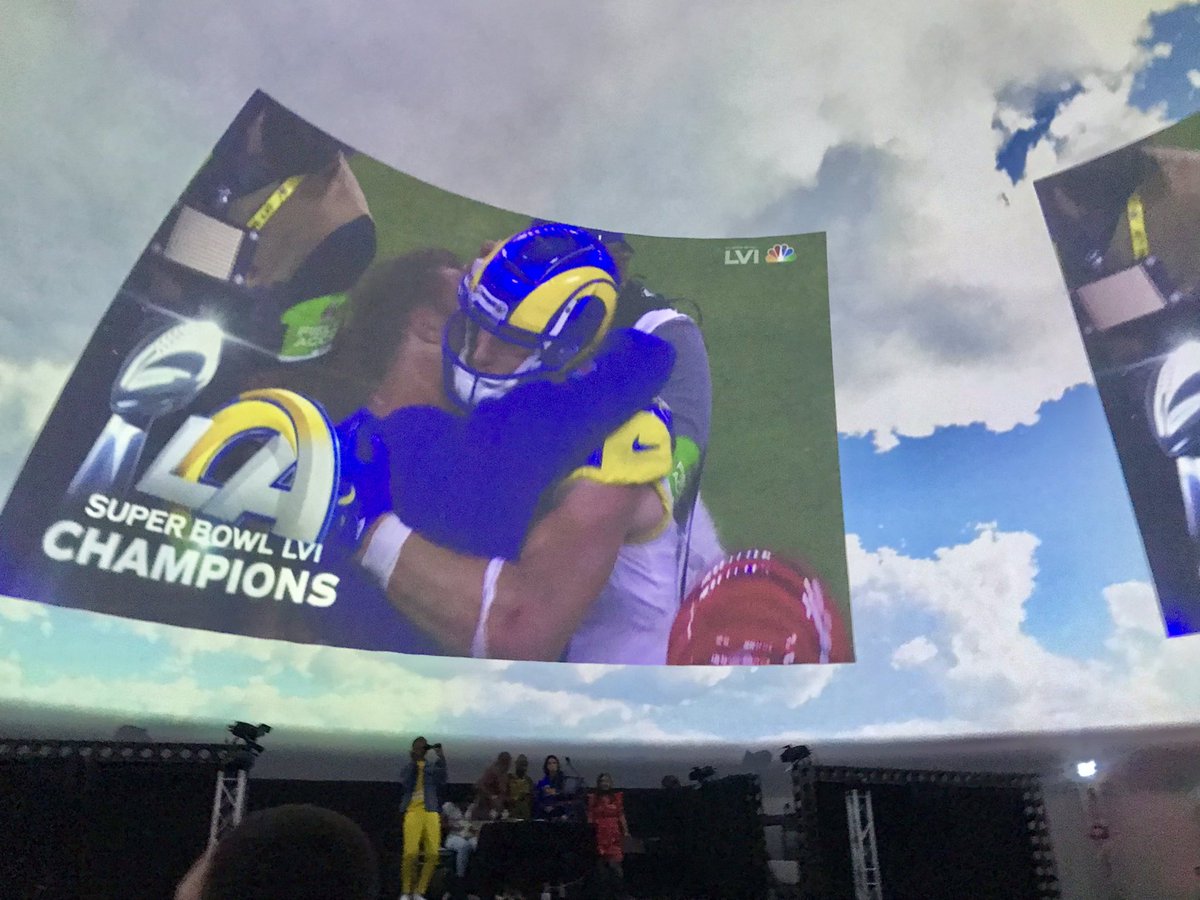 Attendees could watch the Super Bowl project five times inside the huge dome screen. Attendees could also watch the game projected on the outside of the dome.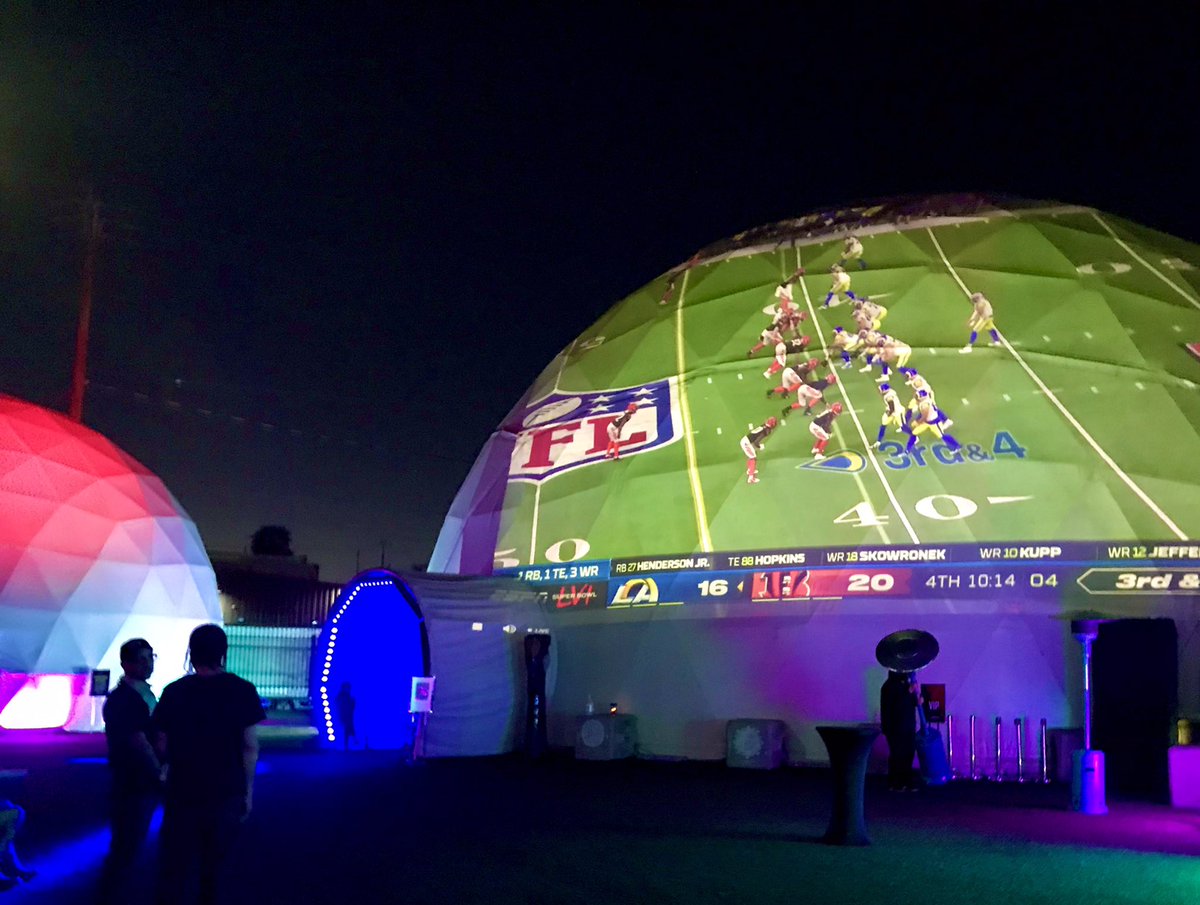 A live DJ hyped up the audience to cheer on the LA Rams, and played music in the background during the commercial breaks.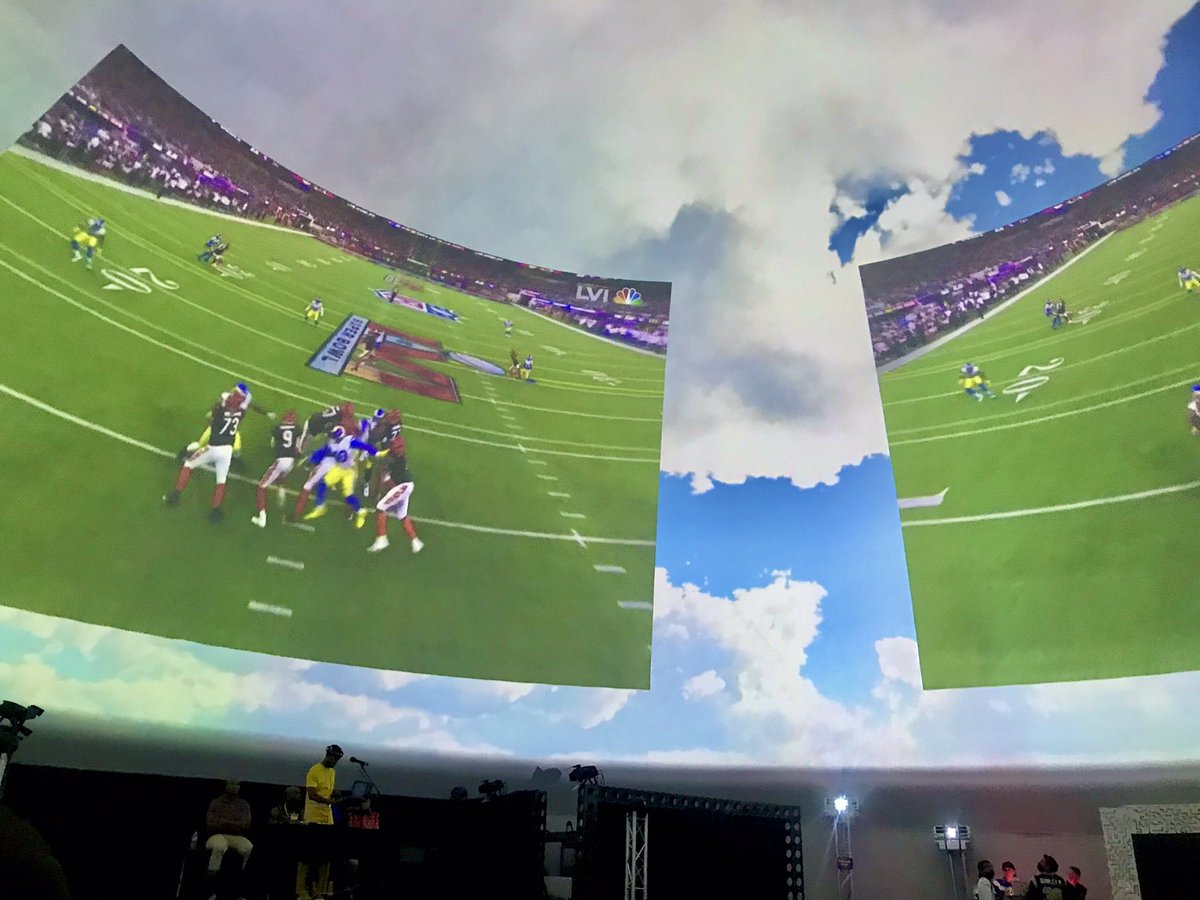 Wisdome consists of seven domes of different sizes which can be used as a theatre, mediation rooms, or interactive exhibits. Two of the rooms have relaxing rotating projections on the screens.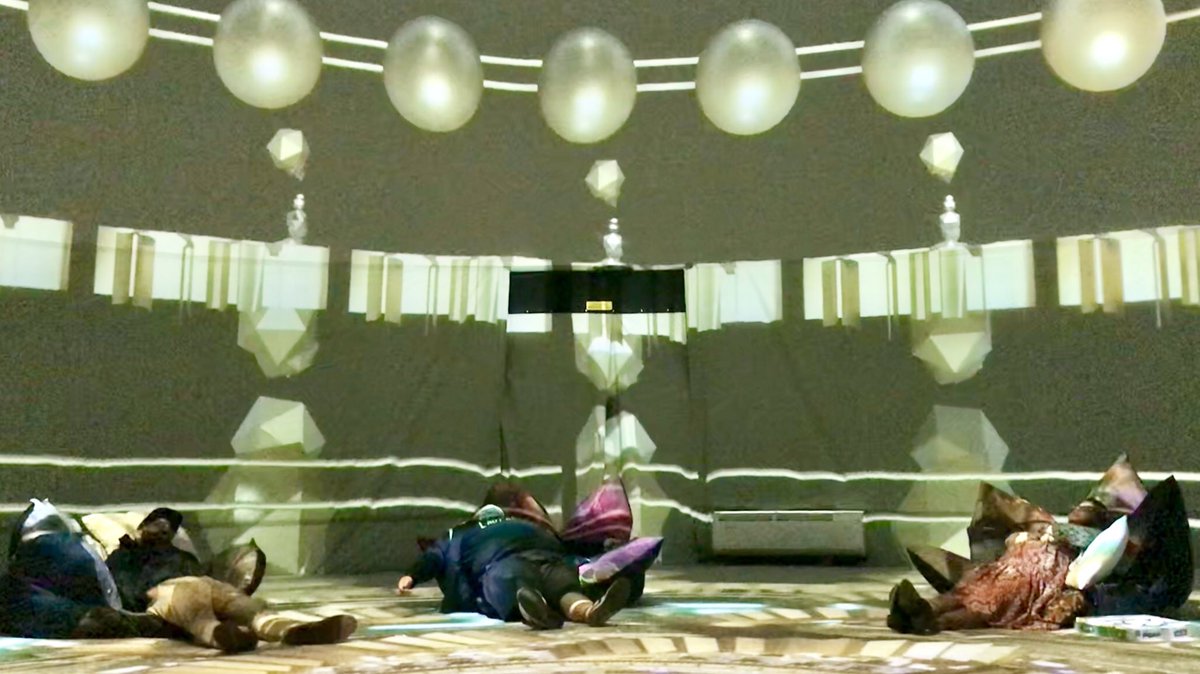 Several of our Digital LA attendees visited for the first time, and enjoyed both the game and visiting the other projection domes and exhibits.
"I live downtown, and this is my first time here," said attendee Emanuela, a singer who lives nearby. "It's wonderful."
Wisdome typically hosts projections with concerts, music and other events on the weekends. Calendar available on its web site. 
This was Wisdome's first live televised event, and may do more in the future.