HBO's SXSW Westworld experience is the best immersive brand activation ever. HBO shuttled hundreds of SXSW attendees to a ghost town transformed into Westworld, complete with more than a dozen buildings, 60 actors, and even several horses open from high noon to nightfall.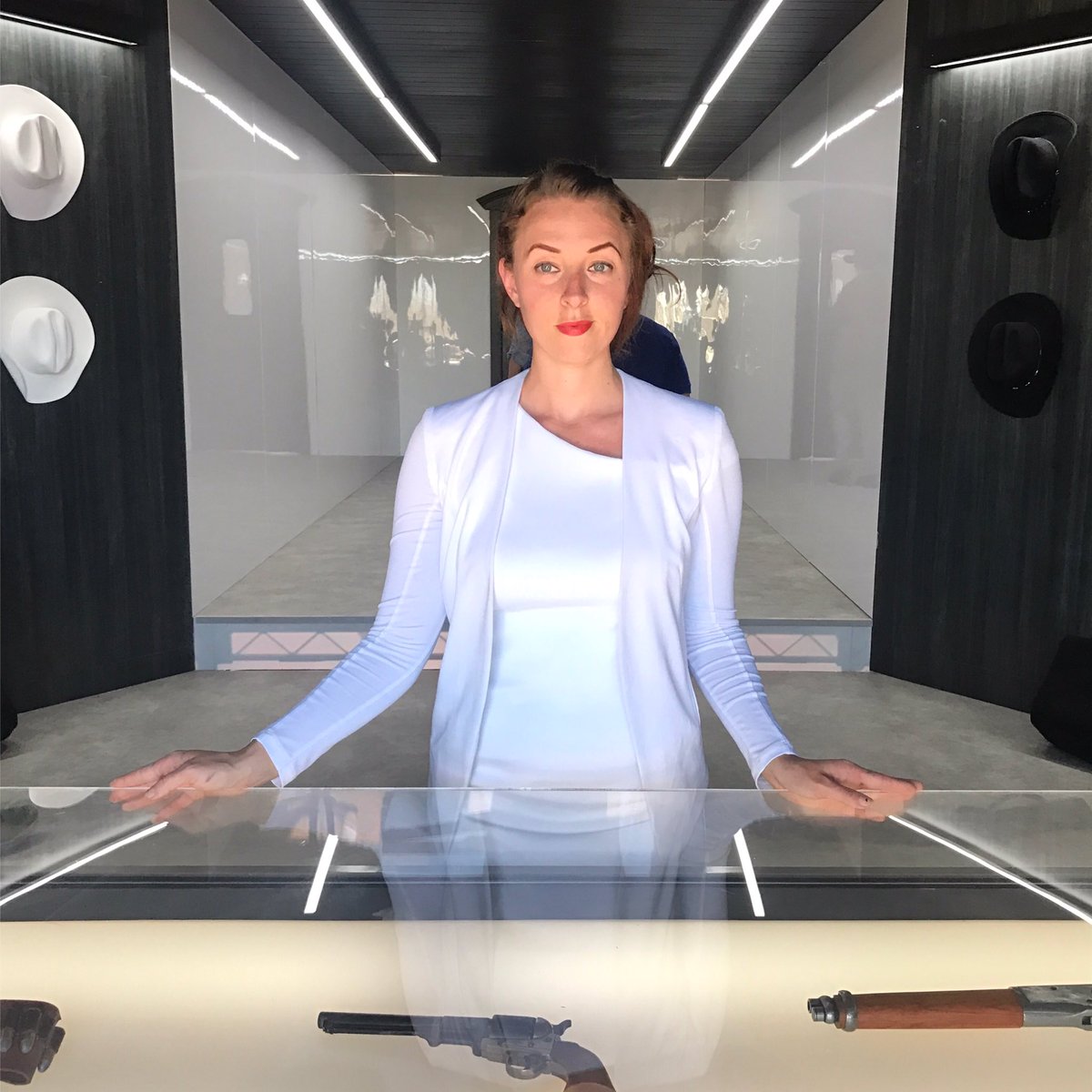 You can just relax and enjoy the experience: get drinks and gamble at the saloon, eat a snack at the restaurant, get a haircut at the barber, and more.  Or you can start talking to the "host" actors – each complete with backstories and relationships to the other characters in town, and solve some puzzles. Or you can get Westworld coins by playing poker, or identifying other visitors on the Sheriff's WANTED posters posted periodically throughout the day. We want this to be a permanent park like Disneyland, with annual passes so we can come back!
The Experience:
GETTING THERE
Check-in at the Mesa Gold Station (aka a secret restaurant several blocks east of downtown Austin on Cesar Chavez) with a check-in desk on the side. Walk past the player piano, up the stairs to the roof, which is branded as a Mesa Gold Station.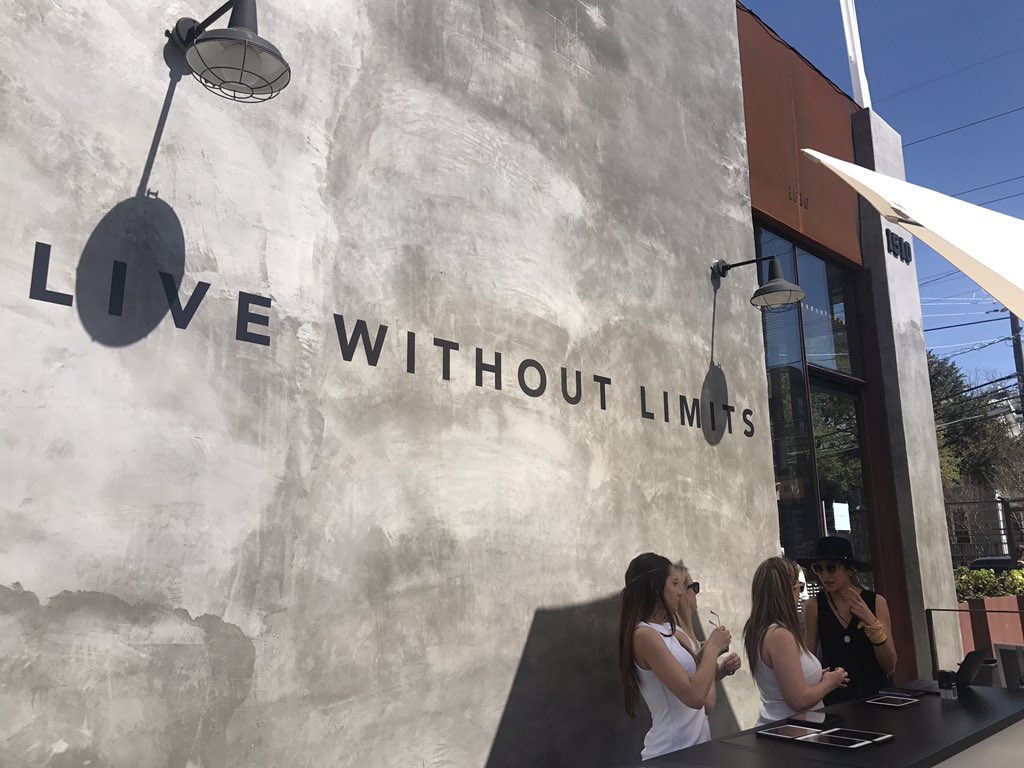 Grab a drink.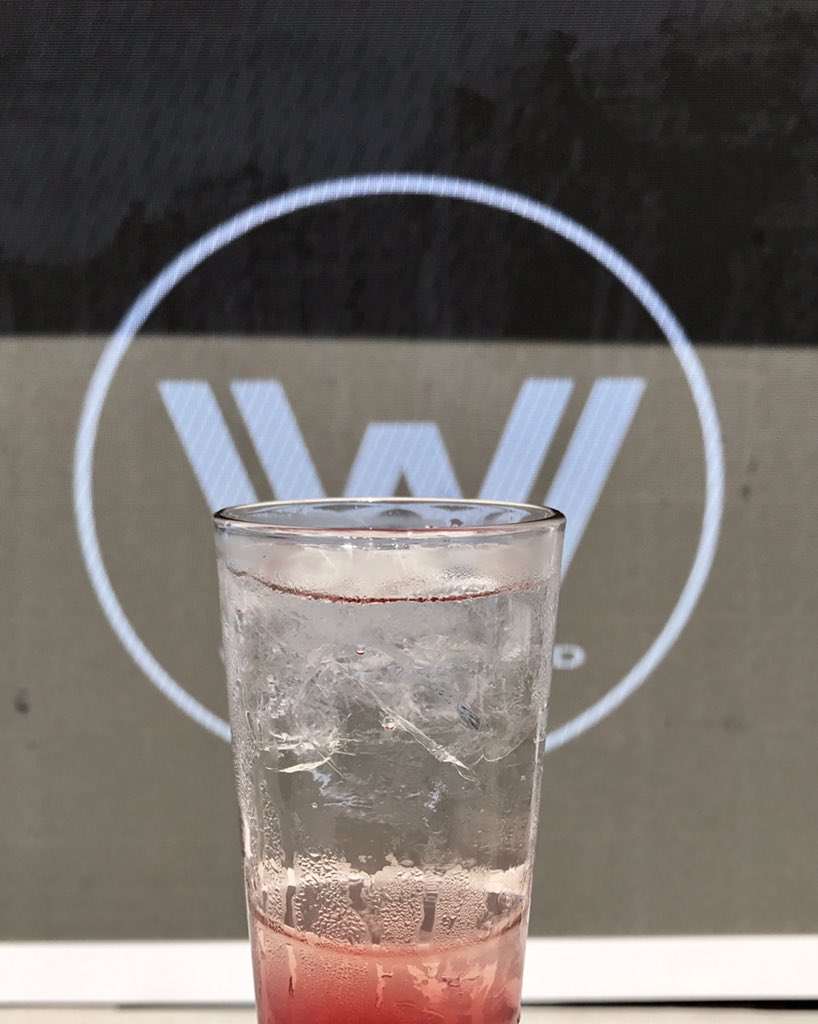 Get your free hat. And then wait for the announcement for your shuttle departure.
When you hear your shuttle to Westworld is about to depart, walk down the stairs to the Westworld wrapped shuttle bus.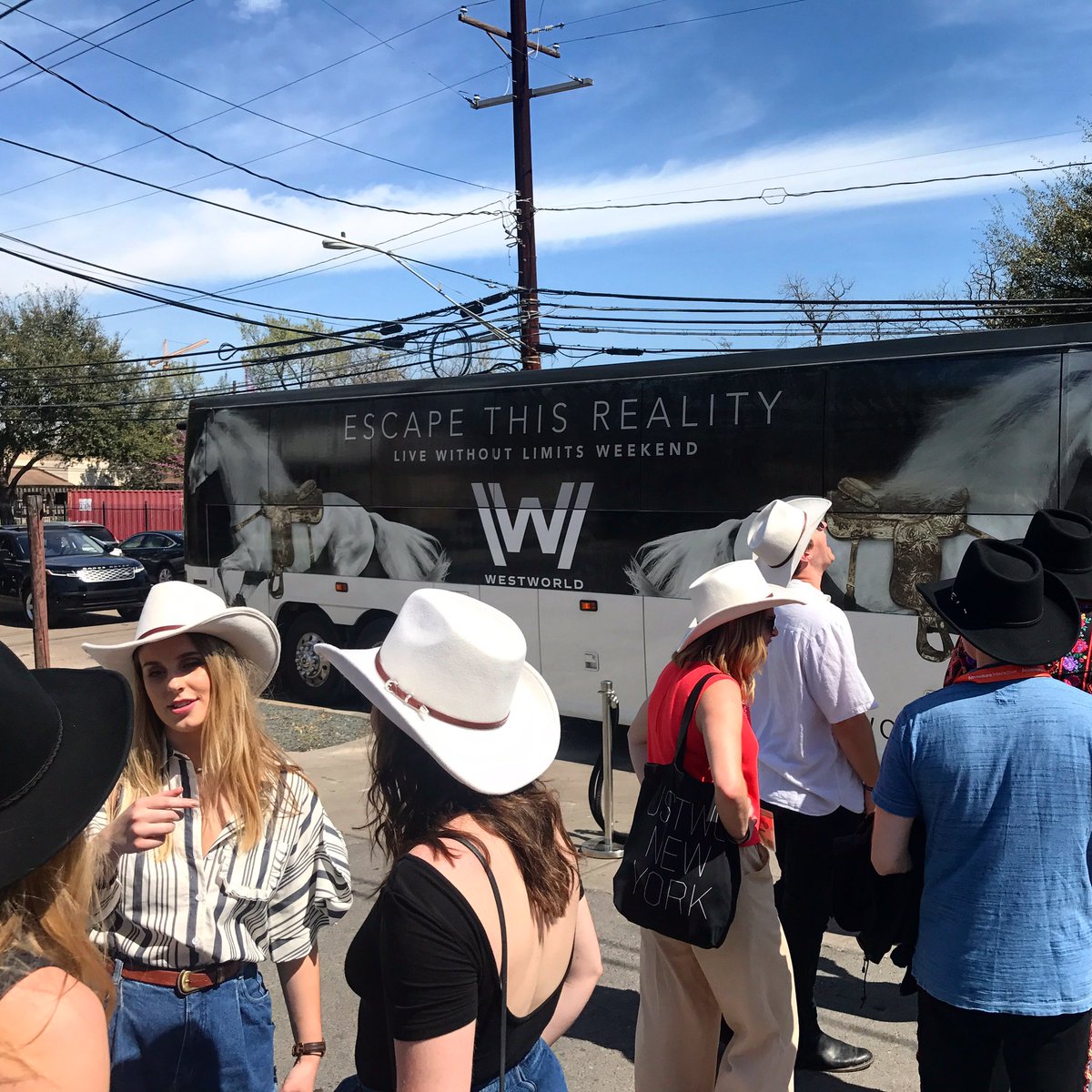 On the bus, a host clad in impeccable white welcomes you to Westworld. The host gives you two Westworld coins, which you can use to get a drink, or play poker at the Mariposa Saloon.
The shuttle is 45 minutes from downtown Austin to Sweetwater. You can chat with your host along the way.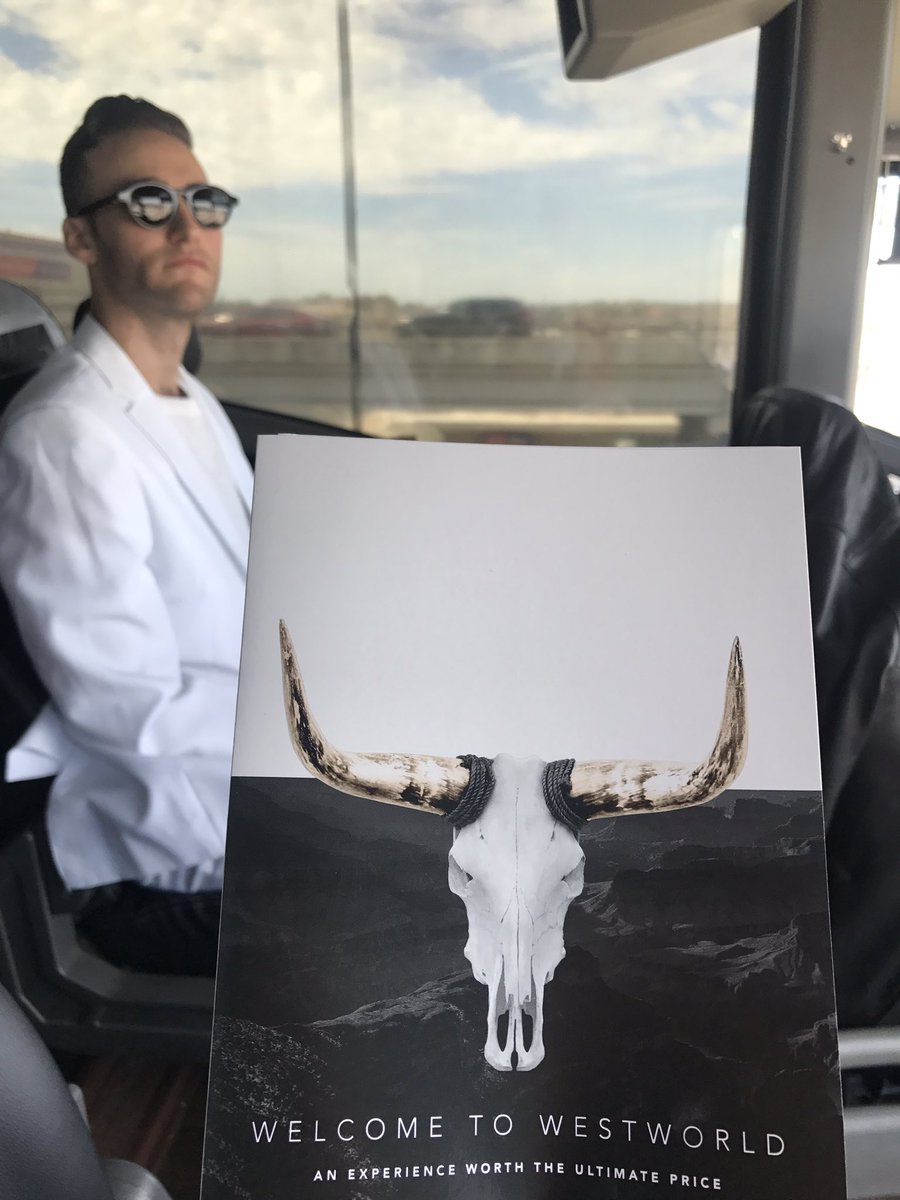 The shuttle bus drops you off a the entrance to Westworld. You can't actually get a gun, but they are on display just like in the show.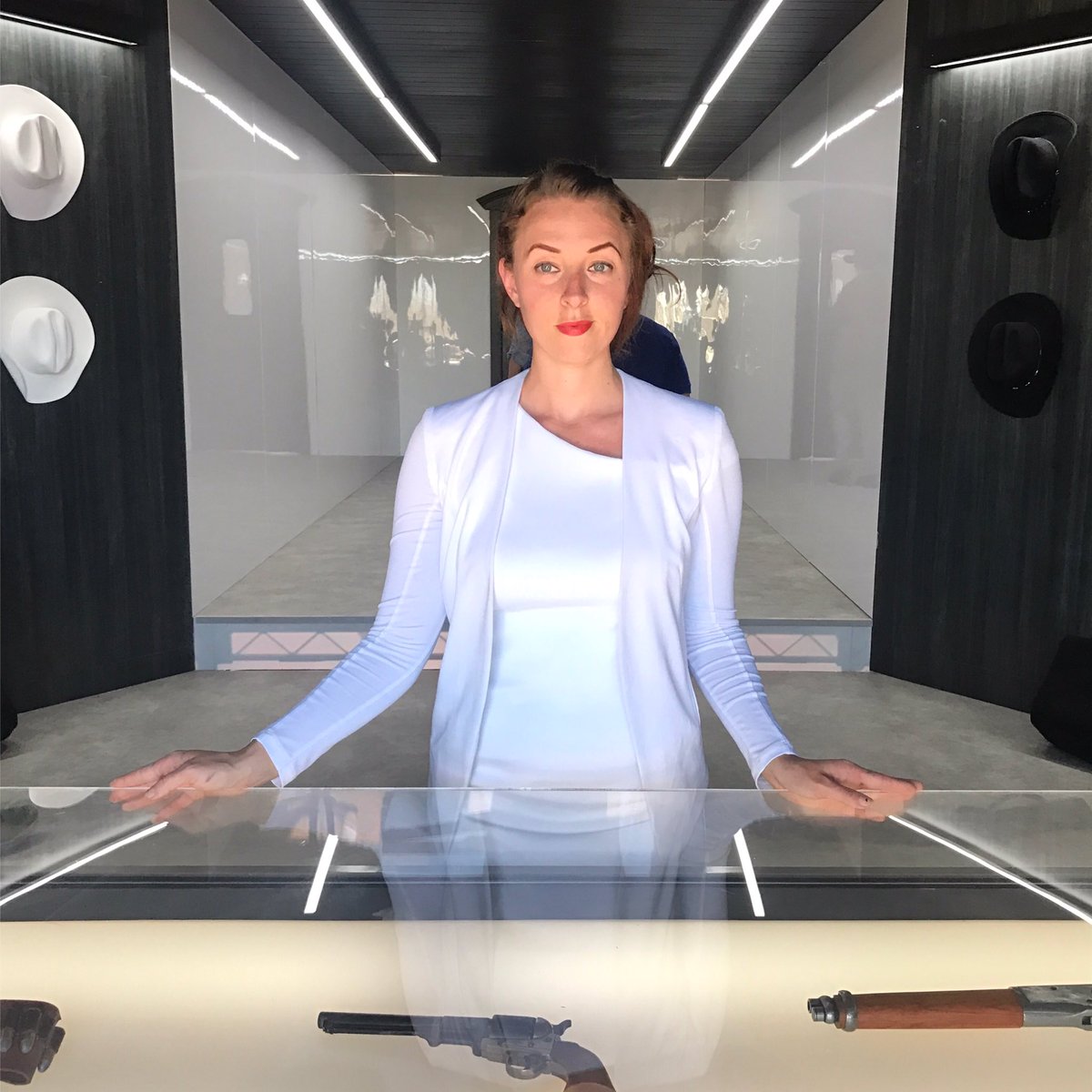 You can walk through a train to simulate riding a train to get to Westworld. Then you leave the end of the train, and you're in the middle of Sweetwater, with more than a dozen buildings, horses, and hosts (actors) completely in character. You can stay and explore for a few hours, or until the park closes. Just like Disneyland.
You can meet the mean Sheriff who will give you a reward if you find the people on his WANTED signs at the Sheriff's office. Or you can meet Cole the friendly blacksmith.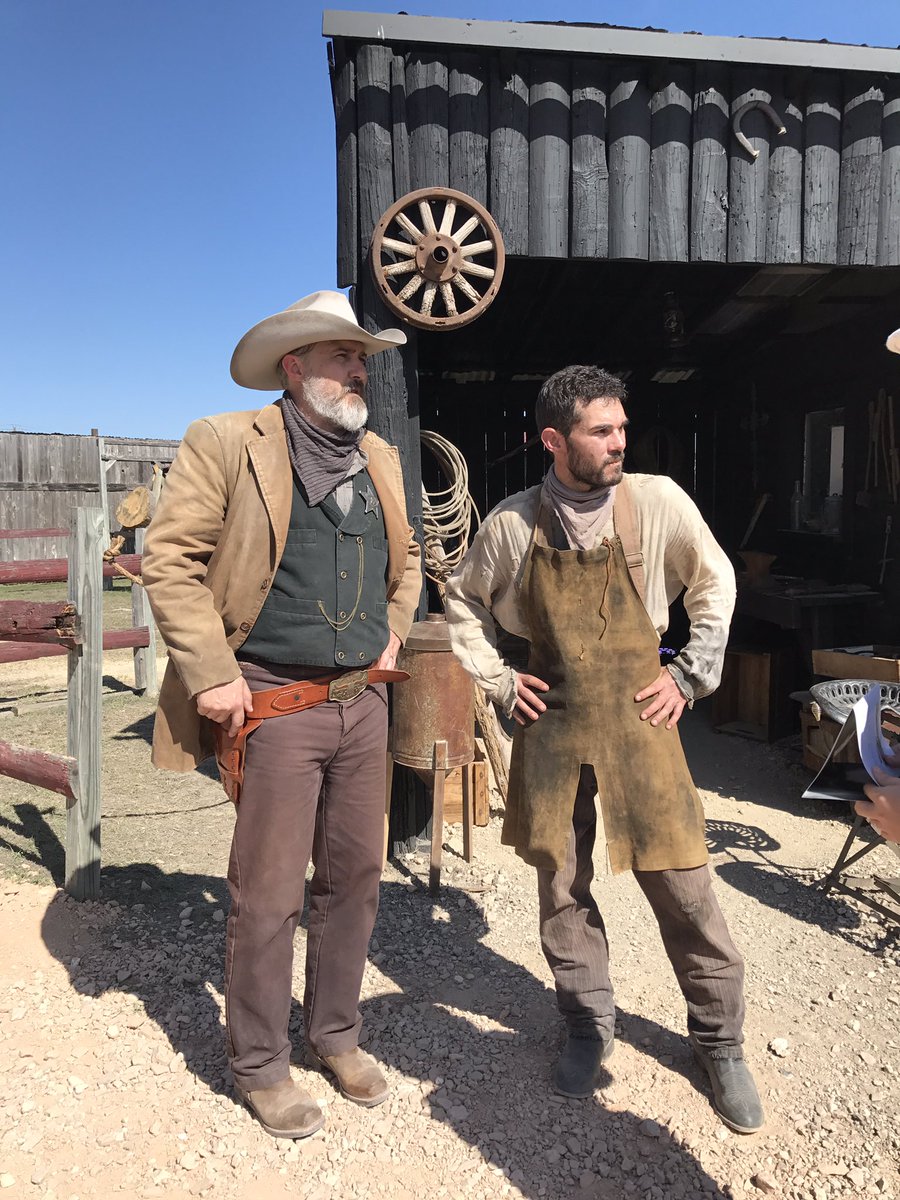 play poker or get drinks at the Mariposa saloon,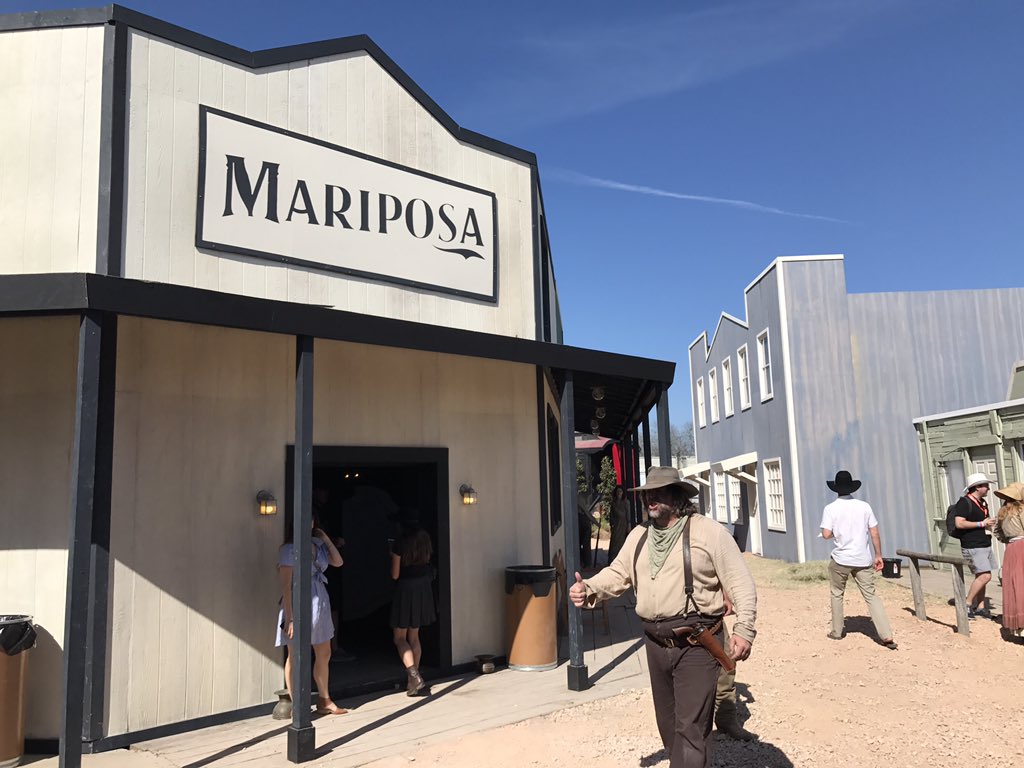 take photos in the photography studio, talk to locals,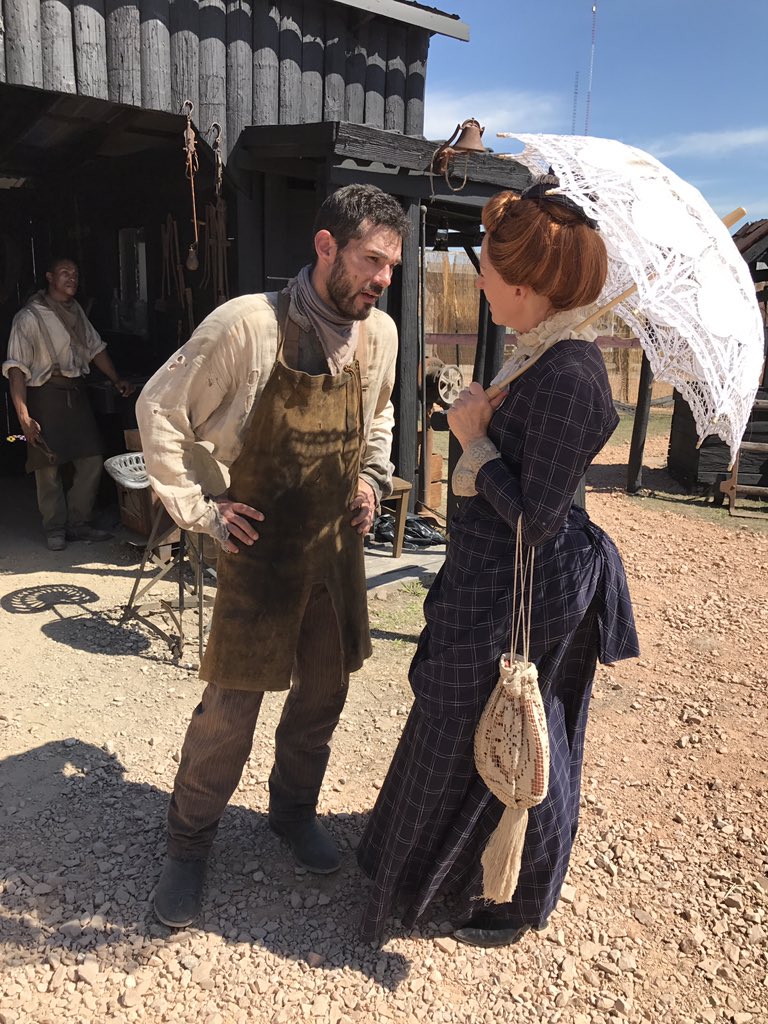 check for mail (with clues!)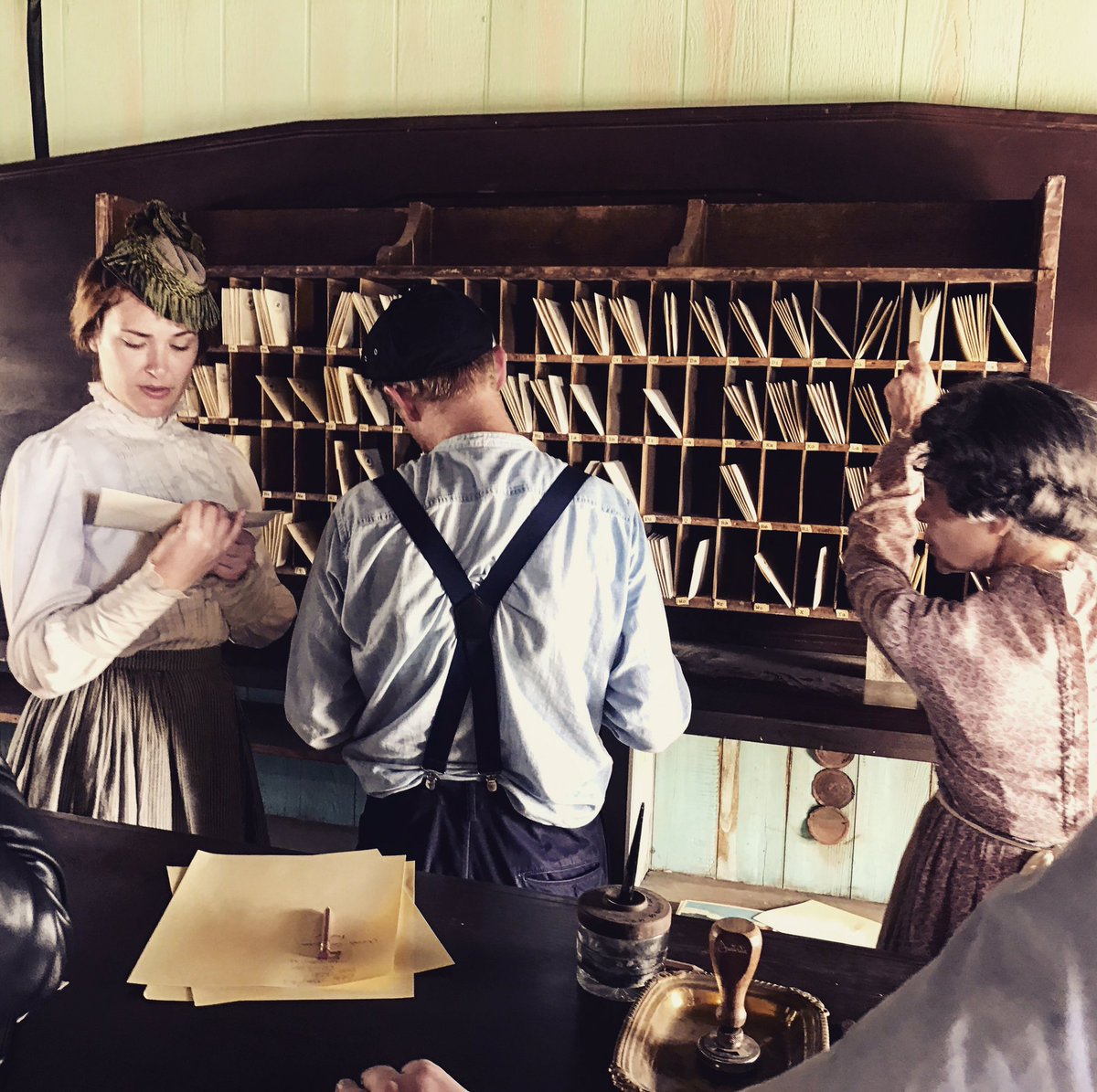 or send a postcard from the post office,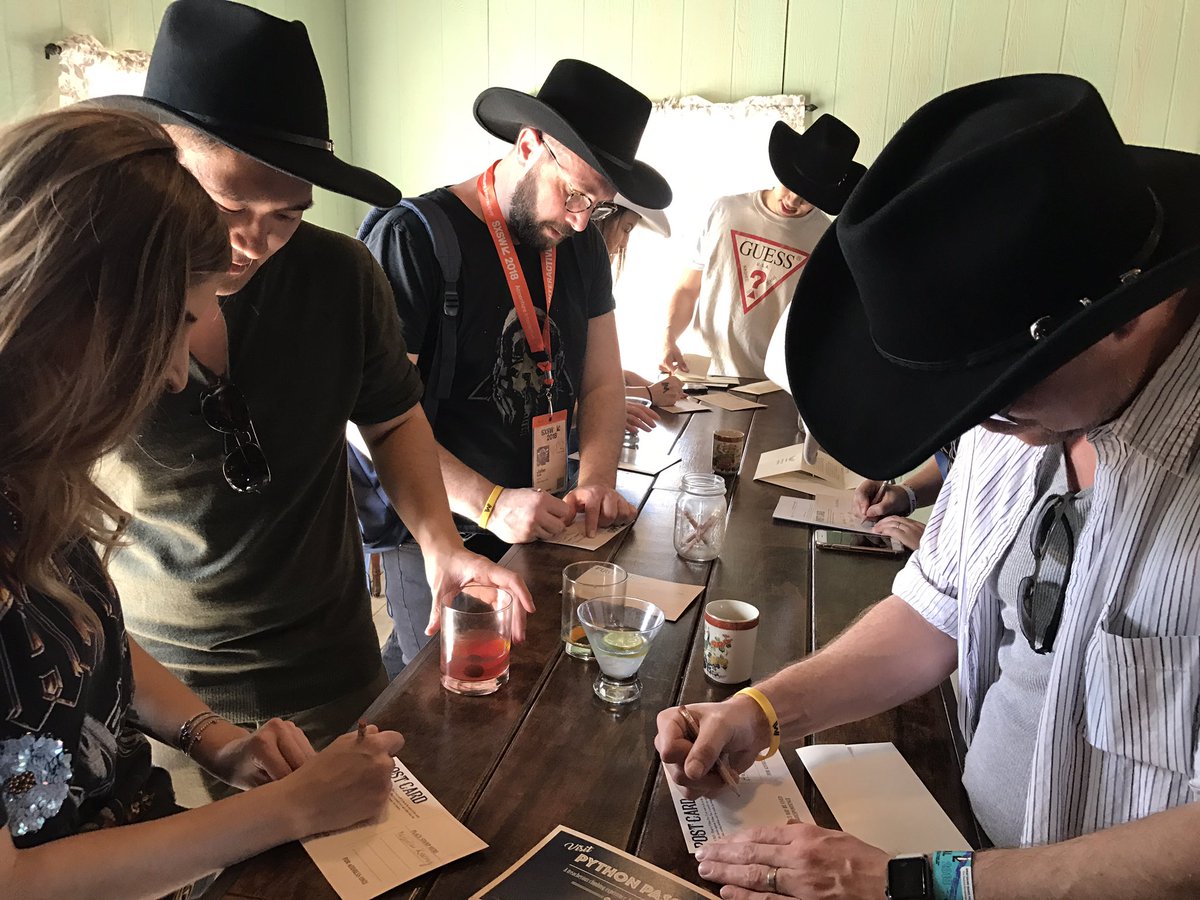 get a hair trim at the barber.
At Coronado's restaurant, you can eat baked beans and jerky,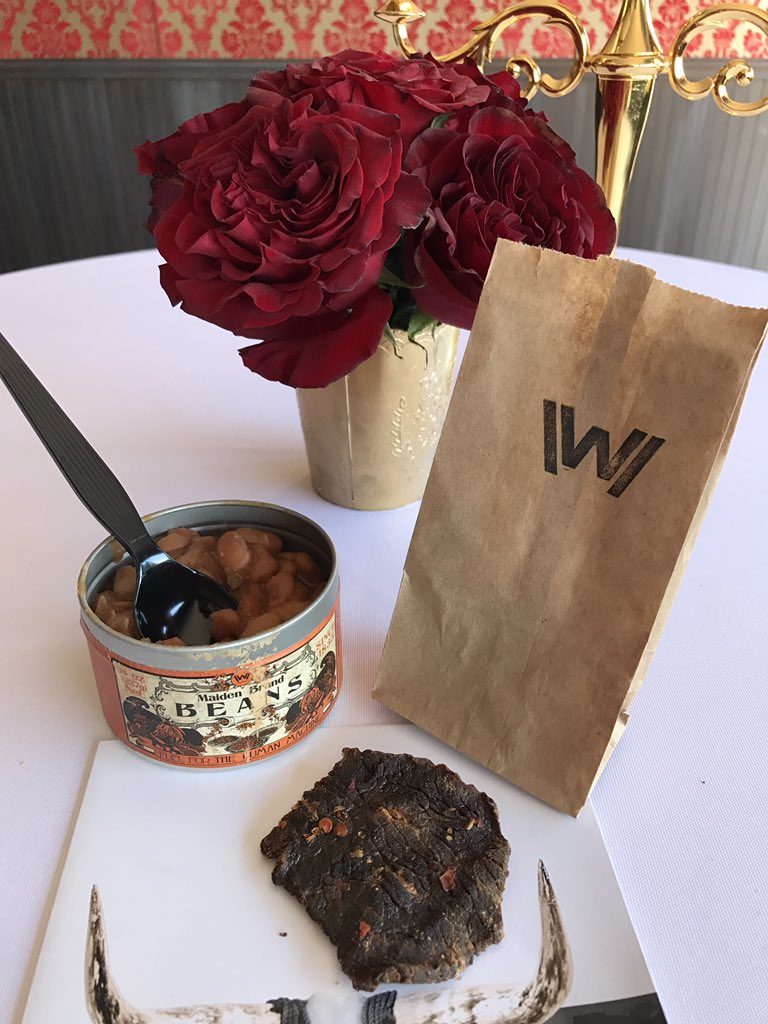 while listening to a band play in the courtyard outside.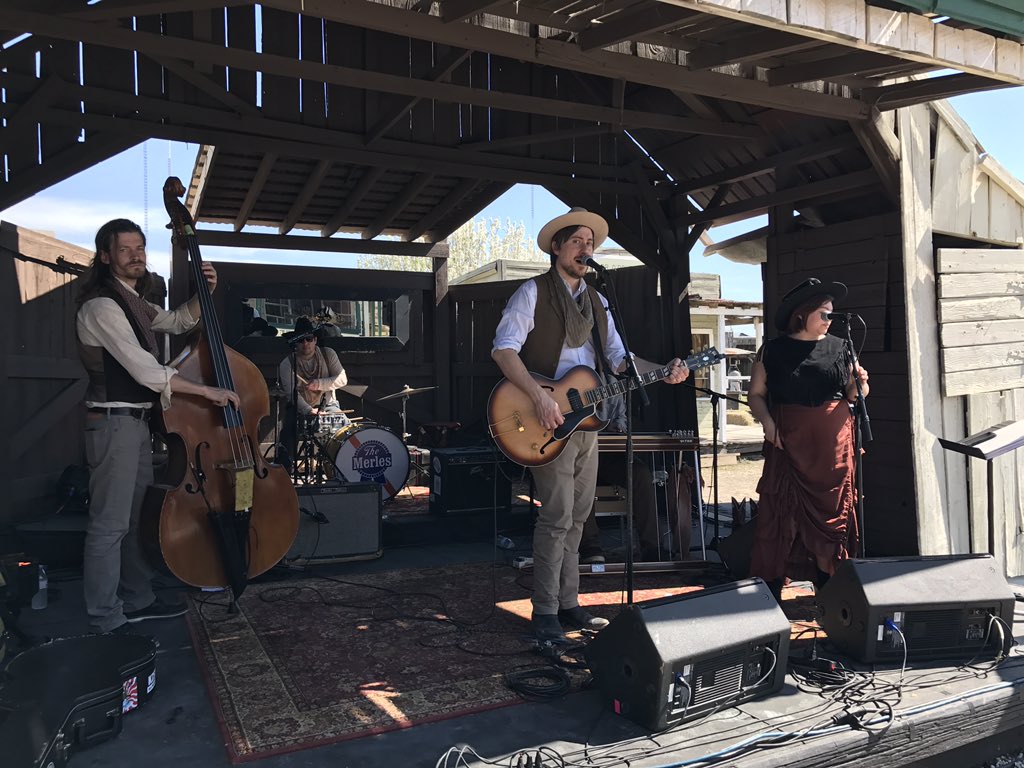 You can also talk to the sheriff, saloon owner, blacksmith, banker, and more to get clues, collect coins, unlock doors to secret passages, and more. For example, one mission involved digging up Dolores' grave in the graveyard to find some mysterious artifacts. Another mission involves finding a four-digit number than unlocks a door to see a mysterious sight.
It's not just a few buildings – there are 20 structures you can explore in the Sweetwater town.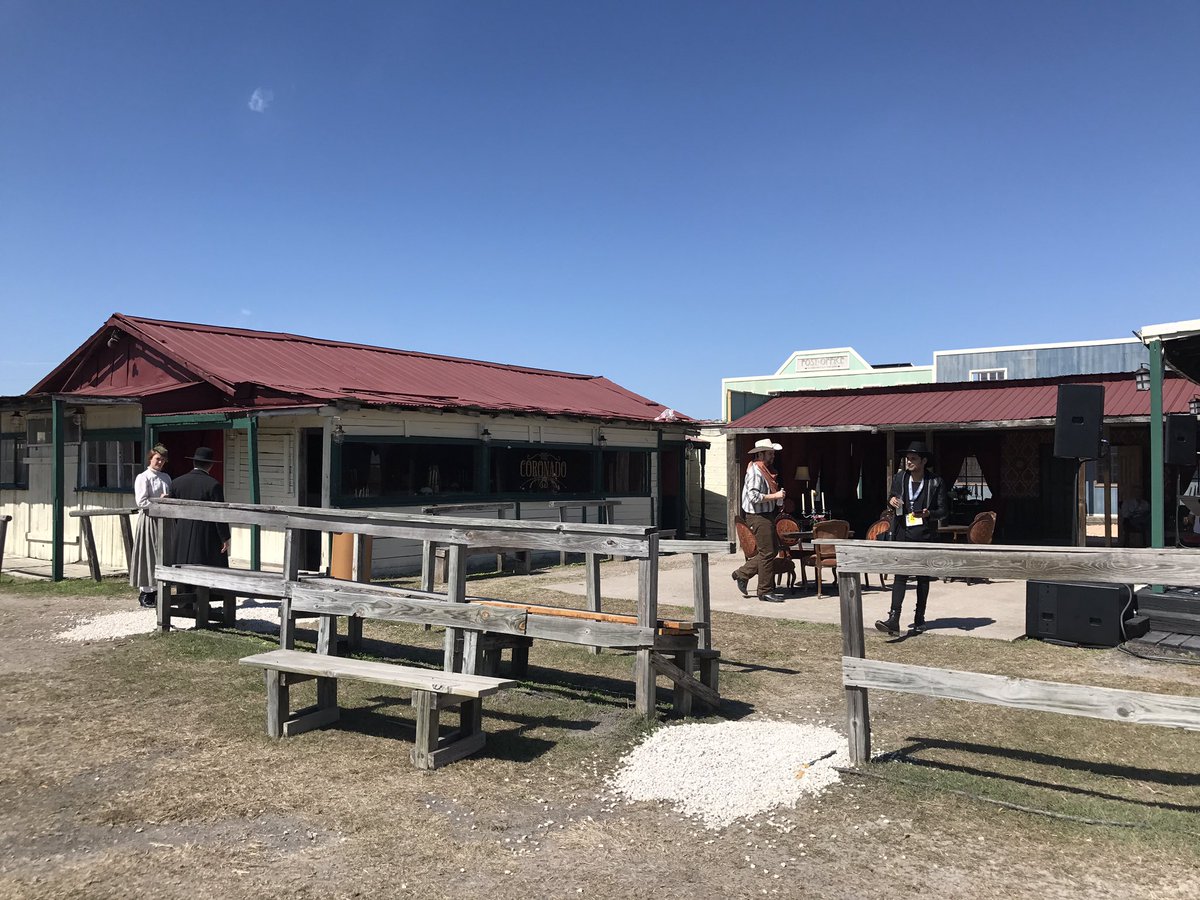 And you may just see a shoot-out,
or an iron-clad glitch from Samurai World.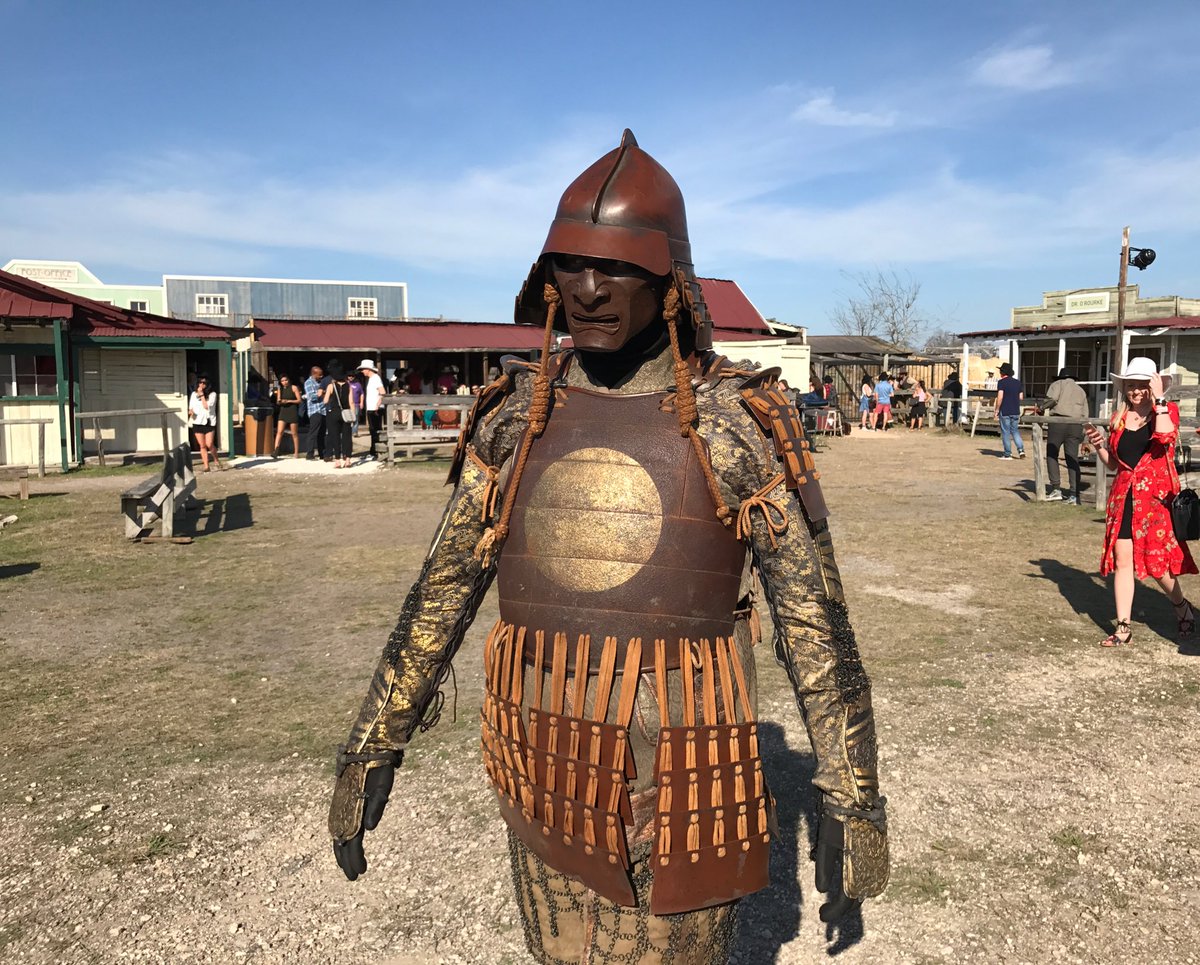 It's the most immersive, complex branded activation ever.
Giant Spoon agency (also did the Ready Player One SXSW activation) deserves giant awards. We would like to immediately nominate them for a Art Directors Guild Award – Production Design for a Special Event or Project. We also want to create an Immersive Brand Activation awards category, just so Giant Spoon can win the top award.
Compared to other Immersive Experiences.
Sleep No More, the popular immersive experience in New York City, is the closest comparison. Both Sleep No More and SXSW Westworld are open worlds, where you wander around, no goal and discover clues. In both, the plot and action resets after about 2-3 hours. In both, you can not touch the actors. And in both, you can stay as long as you want.
However, the biggest difference is in Westworld, you can talk to people, who remember your name, interact, can offer clues, and more. Also, SXSWestworld is a functioning town: you don't have to do any clues or story at all. You can just relax at the bar, listen to music and in the restaurant, get a hair trim, etc.
Disneyland is also an immersive experience, where you can do things on your own in an open world, eat food, relax, see shows, and talk to cast members. However, there is no story element.
So of course, we want SXSW Westworld to become a permanent park outside Austin. We will get annual passes right away!