Seven LA companies will be participating in the annual SXSW Pitch on March 9-10 in Austin.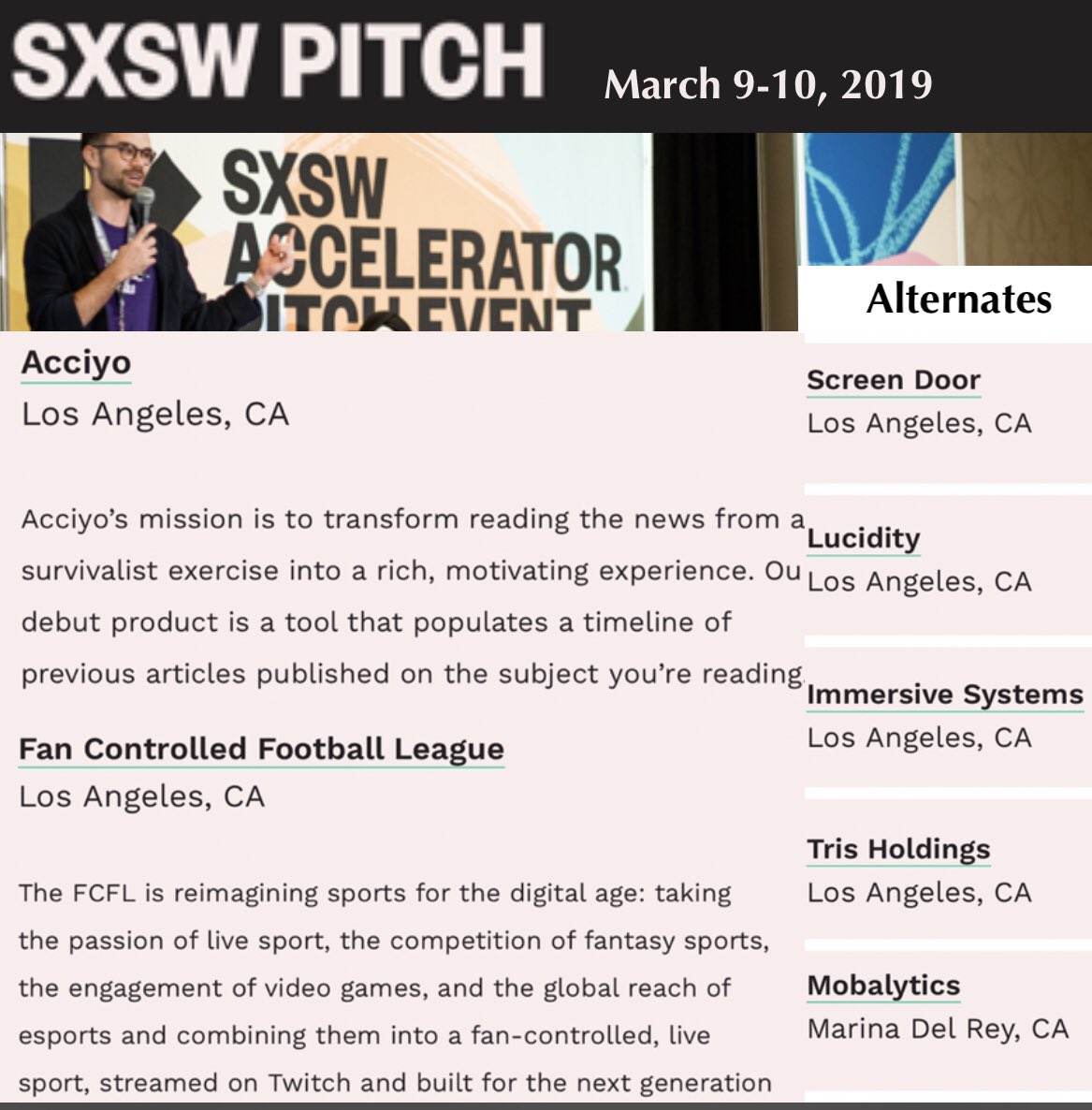 Congrats to finalists Acciyo (custom contextual news) and Fan Controlled Football League (fantasy sports).
FCFL pitched at our previous Digital LA – Blockchain Summit event! (photo below)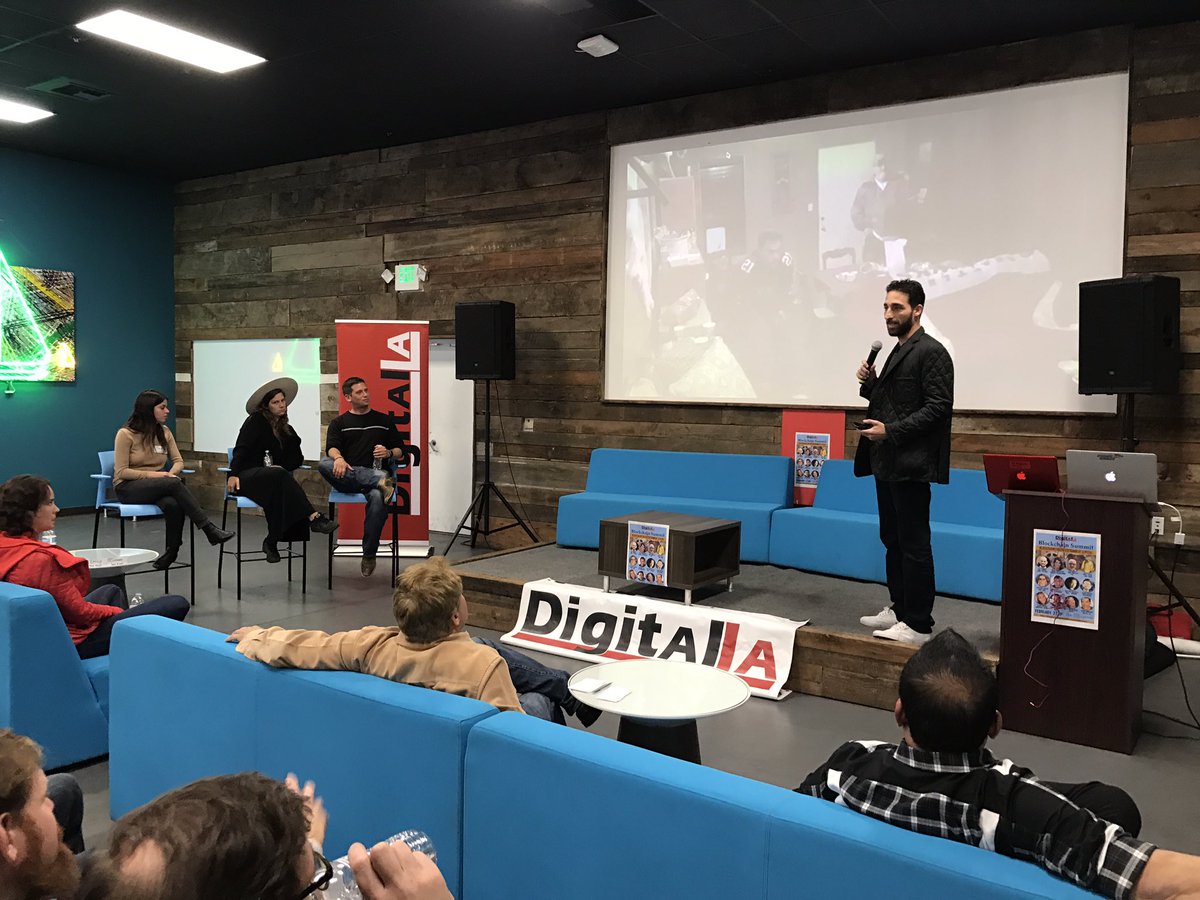 Alternates include: Screen Door (real time team collaboration), Lucidity (blockchain digital ads), Immersive Systems (esports stats app), Tris Holdings (App store shopper chat), and Mobalytics (AI esports coach for gamers).
See full descriptions in SXSW list of finalists https://www.sxsw.com/awards/sxsw-pitch/#2019-finalists