The Taste of Huntington Beach had a record attendance with foodies and Instagrammers sampling food, beer, and wine from more than 50 restaurants and three dozen wineries and breweries at the annual event April 28 in Huntington Beach.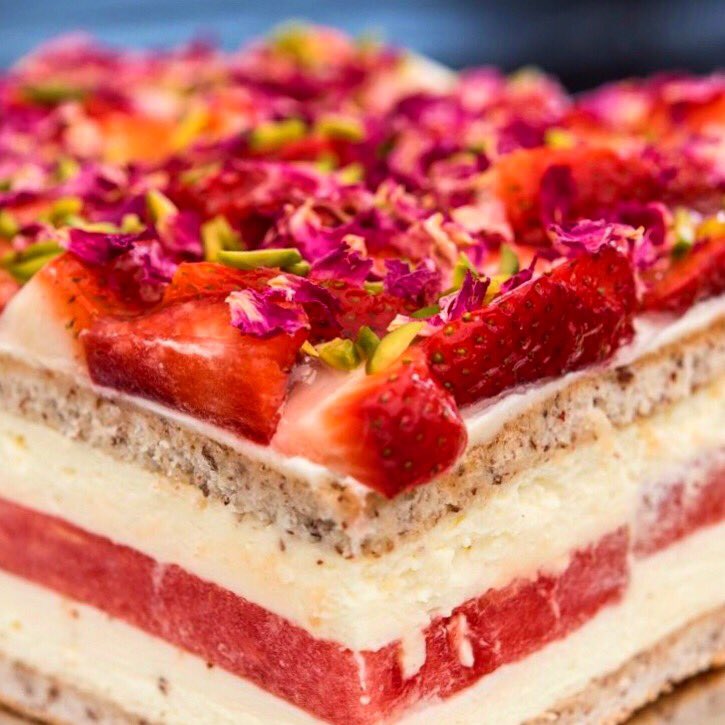 Taste of Huntington Beach Chairman Dan Page announced that an estimated 2,000 people enjoyed food and drink samples from 50 restaurants, 22 wineries, and 17 breweries this year.
Attendees tried samples, relaxed on the grass to watch the Ramsey Brothers band, and Instagram their food. It's like an Instagram museum, except for food!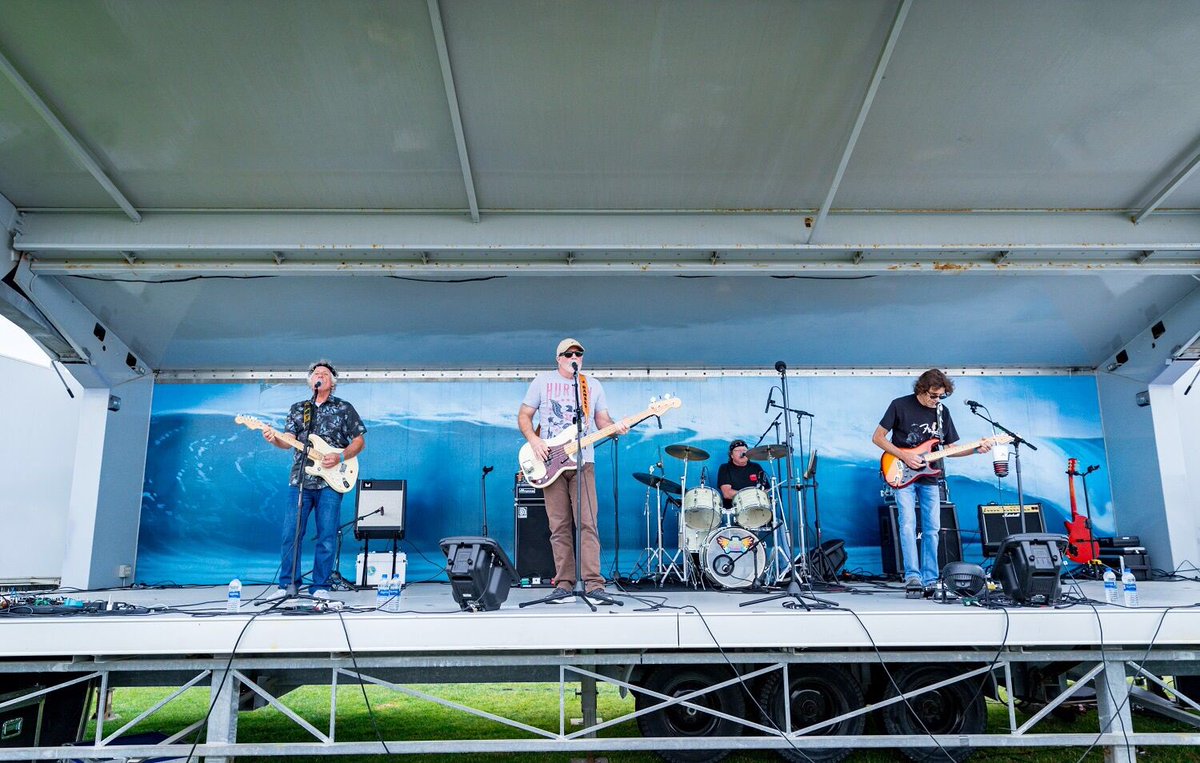 Congrats Taste of Huntington Beach 2019 Winners
FOOD
BEST APPETIZER / SNACK
1ST: Tanner's (Pasea Hotel) Tuna Poke Tacos: Tuna Poke, Watermelon, Radish, Sea Beans
2ND: Pacific Hideaway (Shorebreak Hotel) Forbidden Scallops: Seared Diver Scallop, Black Rice, Chorizo Cream, Roasted Corn Relish
3RD: The Public House by Evan's Brewing: Mini Bahn Mi Tacos: Stout at the Devil Beer-Braised Short Ribs, pickled carrots, red onion, jalapeno siracha aioli, queso fresco wrapped in flour tortillas
BEST ENTRÉE / SIDE DISH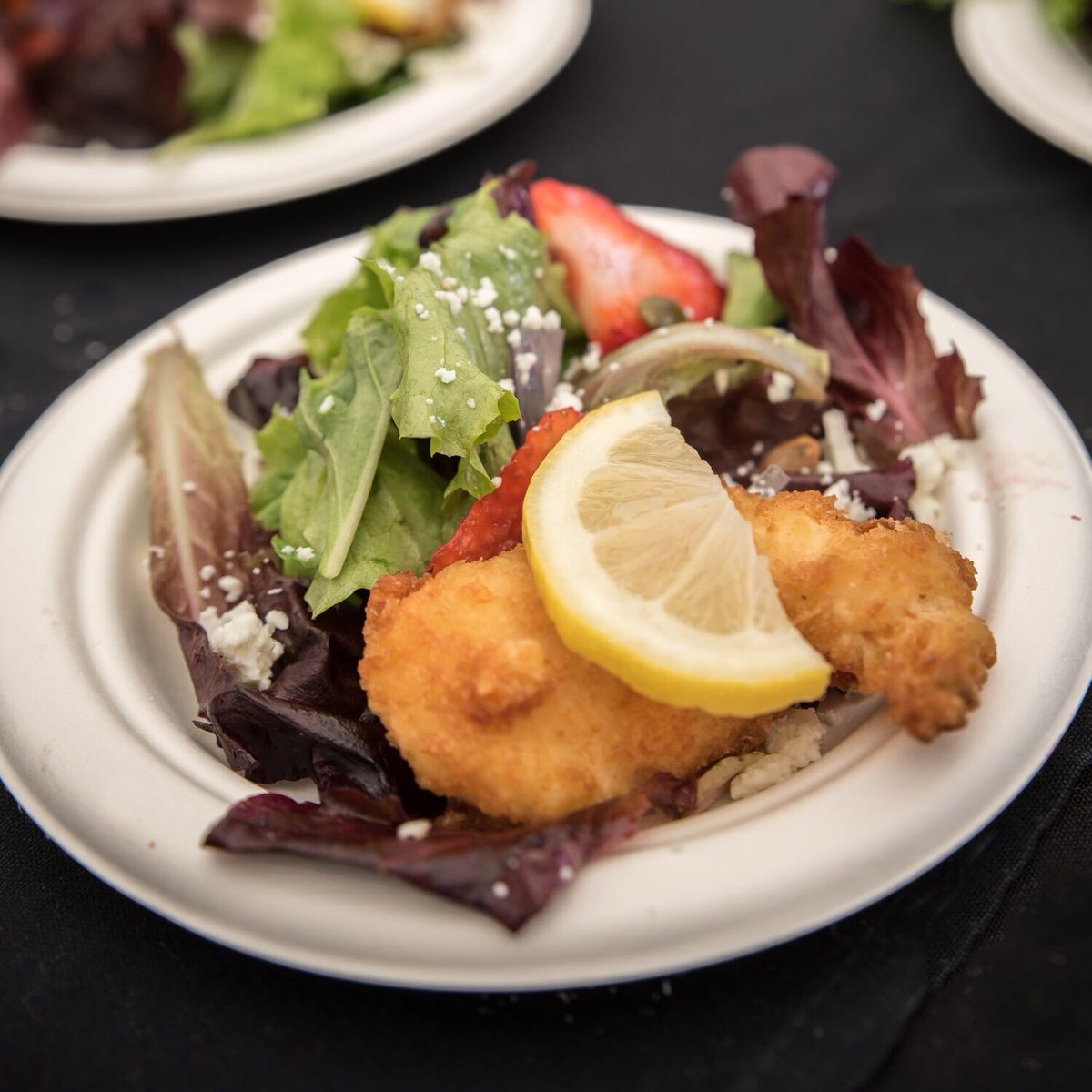 1ST: Market Broiler: Pan Seared Wild Caught Alaskan Halibut (photo above): Parmesan and Panko Crusted Wild Caught Alaskan Halibut on top of Baby Greens tossed in a Zesty Lemon-thyme Vinaigrette
2ND: Ritter's Steam Kettle Cooking, Chicken & Sausage Pan Roast: Tomato cream based creole dish with Cajun trinity served with rice
3RD: Luna Grill Lemon Chicken Kabob with Mediterranean Salad
BEST DESSERT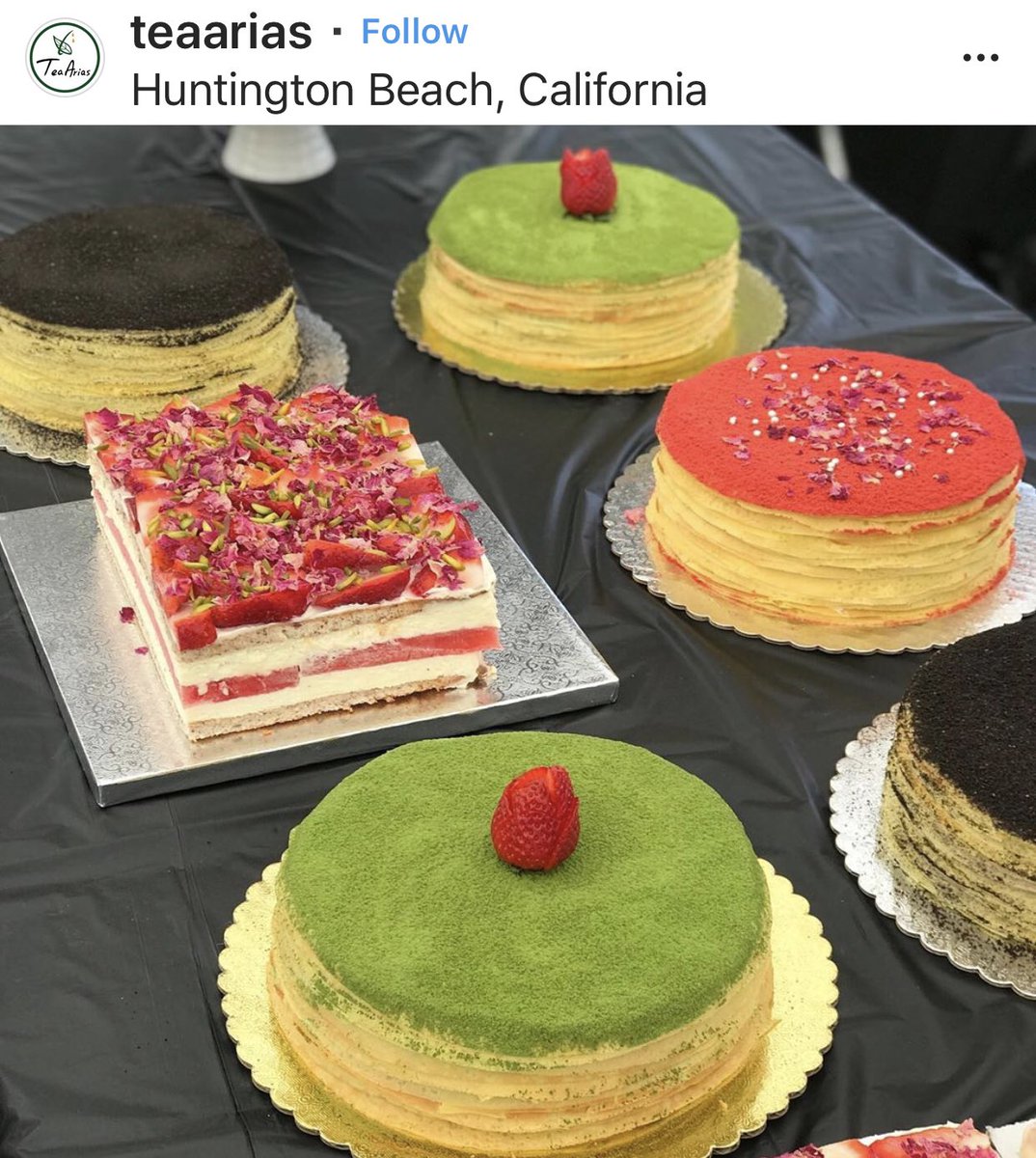 1ST: TeaArias Strawberry Watermelon Cake (photo above)
2ND: Sweet Traders Winning Banana Cake
3RD: Stonefire Grill Carrot Cake
PEOPLE'S CHOICE
1ST: Suzanne's Catering
2ND: Pacific Hideaway, Shorebreak Hotel
3RD: Imuraya Mochi
MOST ENTHUSIASTIC
1ST: Avila's El Ranchito
2ND: Old World Restaurant
3RD: Cruiser's Pizza Bar Grill
BEST DECORATED
1ST: Deli-licious
2ND: Avila's El Ranchito
3RD: Sweet Traders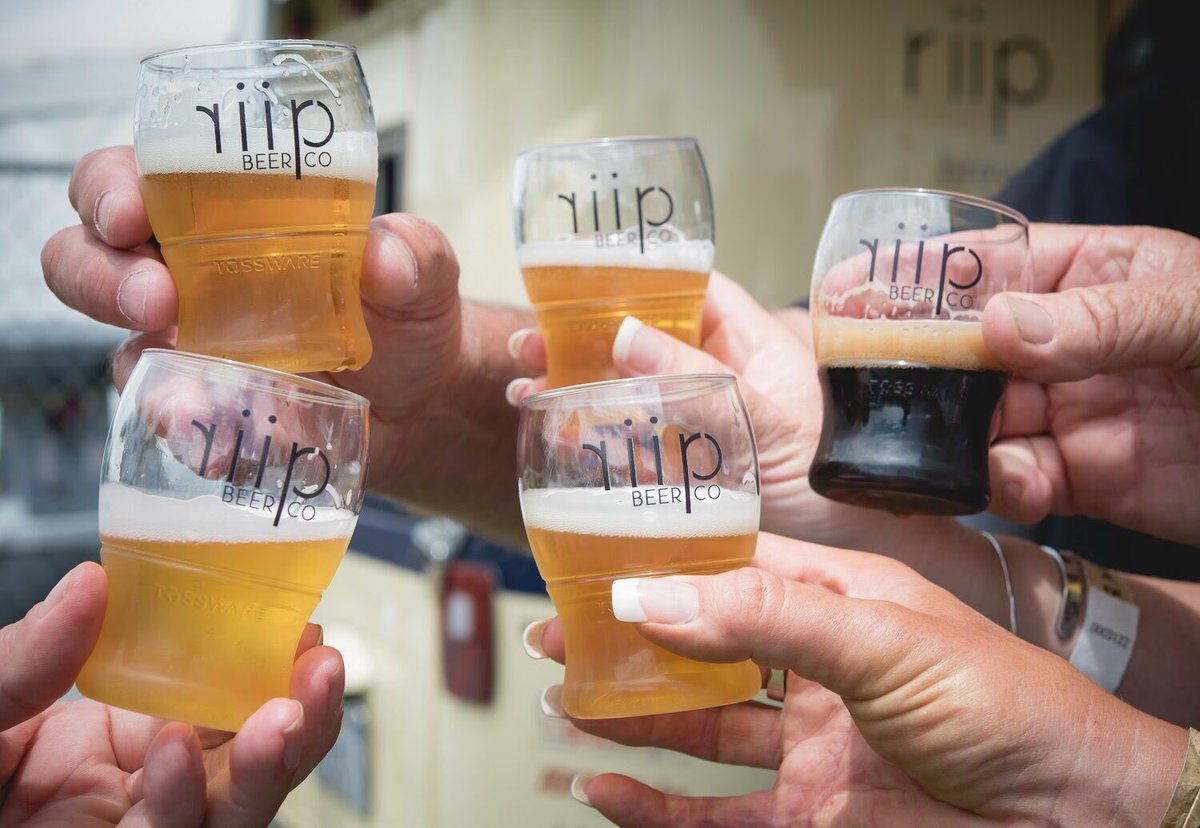 BEVERAGES
BEST WHITE WINE
1ST: King Frosch Chardonnay
2ND: Cinquain Cellars 2017 Chardonnay
3RD: Riverstar Vineyards 2016 Rose
BEST RED WINE
1ST: King Frosch, Barrel-Aged Dry Dornfelder
2ND: Robert Hall, 2015 Cabernet Sauvignon
3RD: Riverstar Vineyards – 2016 Affinity Red Blend
BEST BEER
1ST: Hoparazzi, La Tarte Cerise
2ND: RIIP Brewing Co., Raider Bob
3RD: Evan's Brewing – Approachable Bastard
STEWARD'S CHOICE SPECIALTY DRINK
1ST: Surf City Still Works, Sparkling Almond Mocktail
Local author Cathy Thomas' book "Melissa's Great Book of Produce" at the Melissa's Produce booth.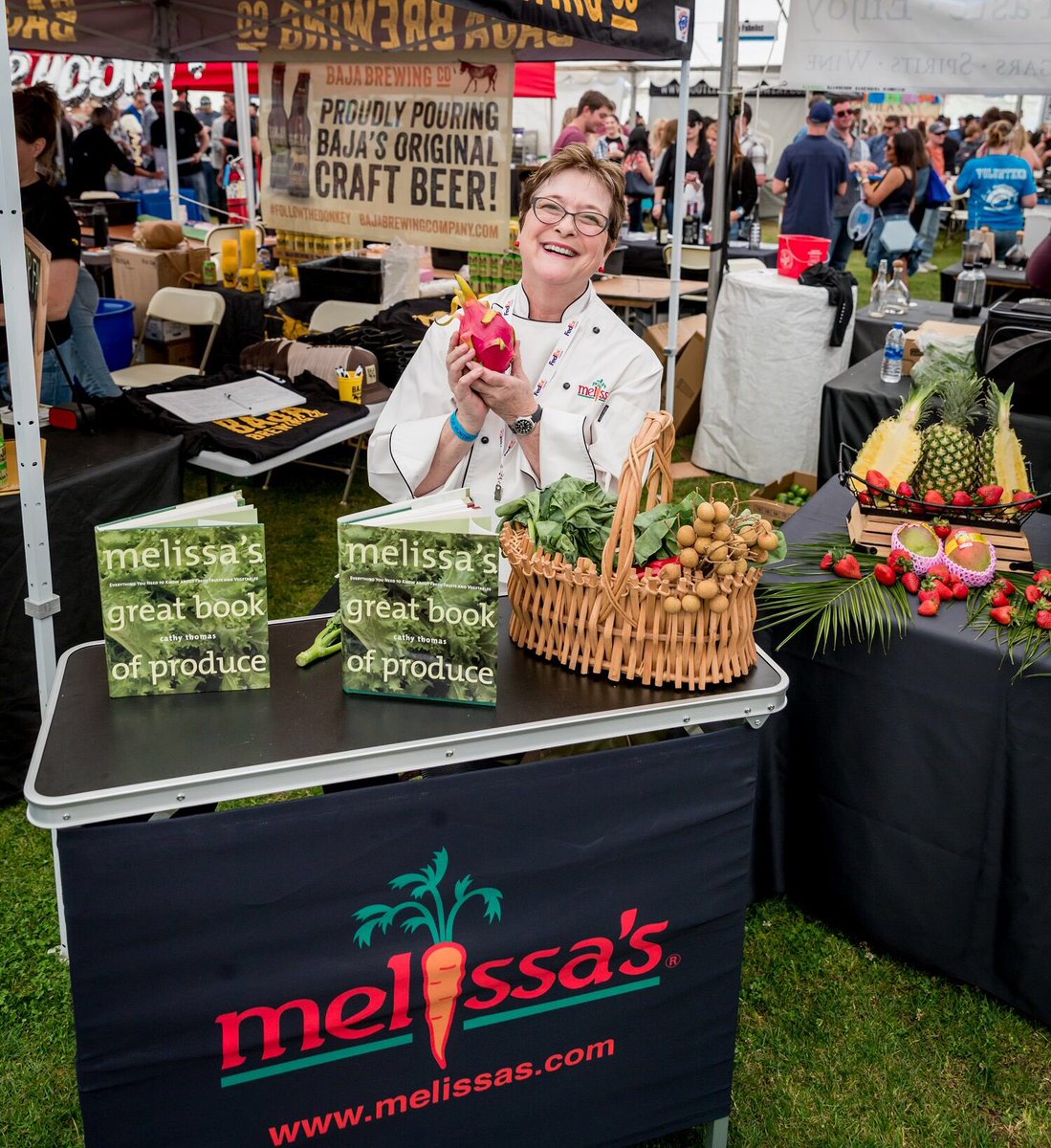 The annual event, run by an all-volunteer staff, benefits the Huntington Beach Children's Library.