The TCM Classic Film Festival returned with classic films and Hollywood stars at screenings, panels, and book signings on April 21-24 at the Hollywood Roosevelt and nearby theaters.
At the opening Meet TCM panel, festival organizers said they were happy to return in person after three years. The last festival was in 2019. Organizers said that during pandemic, they saw increased viewership on TCM on television and via its HBO hub for streaming, as people turned to the comfort of watching classic movies.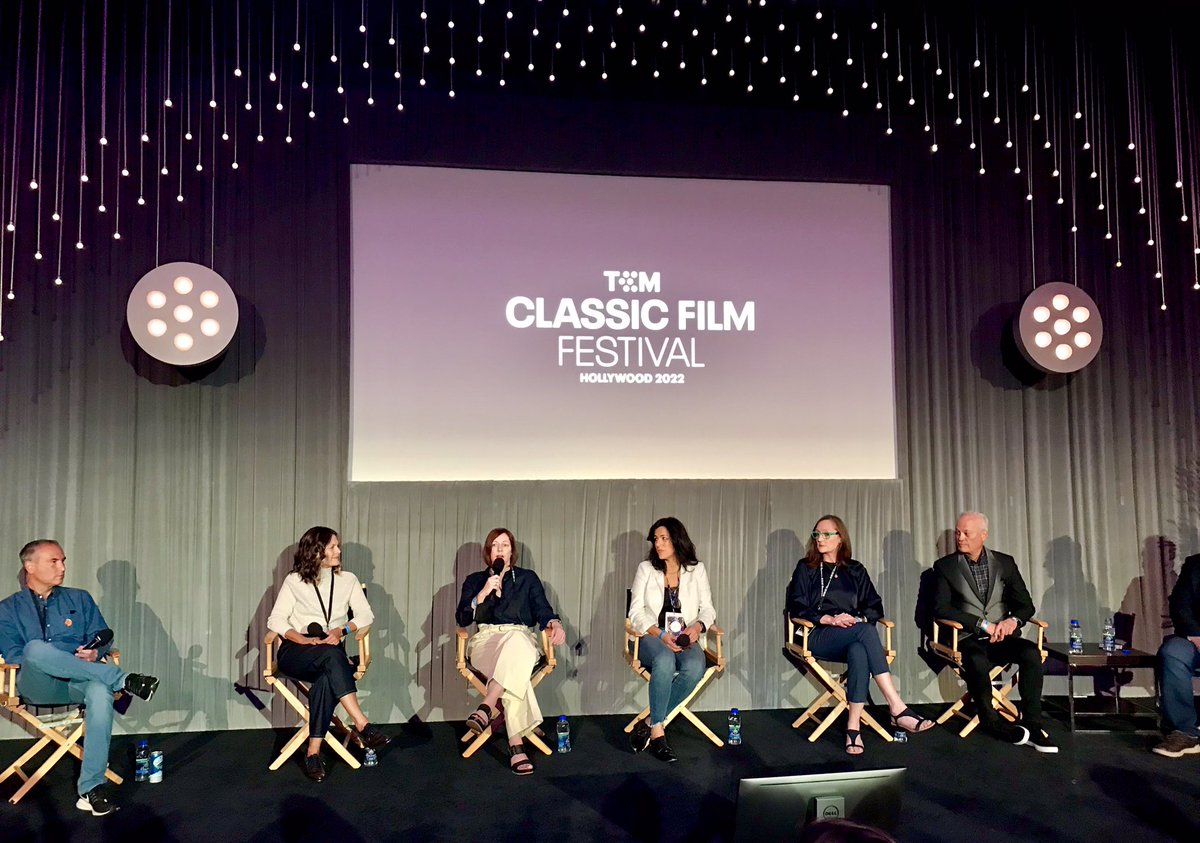 Organizers said TCM does not plan to have its own dedicated streaming subscription service at this time, but fans can watch films via its HBO hub.
Organizers also said their TikTok had increased from a few thousand to more than 500,000 followers, showing that yes the teen-skewing TikTok audience likes classics, and the fact more adults joined TikTok during pandemic.
TCM also updated its logo to a sans-serif simple font. The C can look different in video or film festival materials, representing connection, community and creativity, said the festival's graphics designer on the panel.
PANELS
Bruce Dern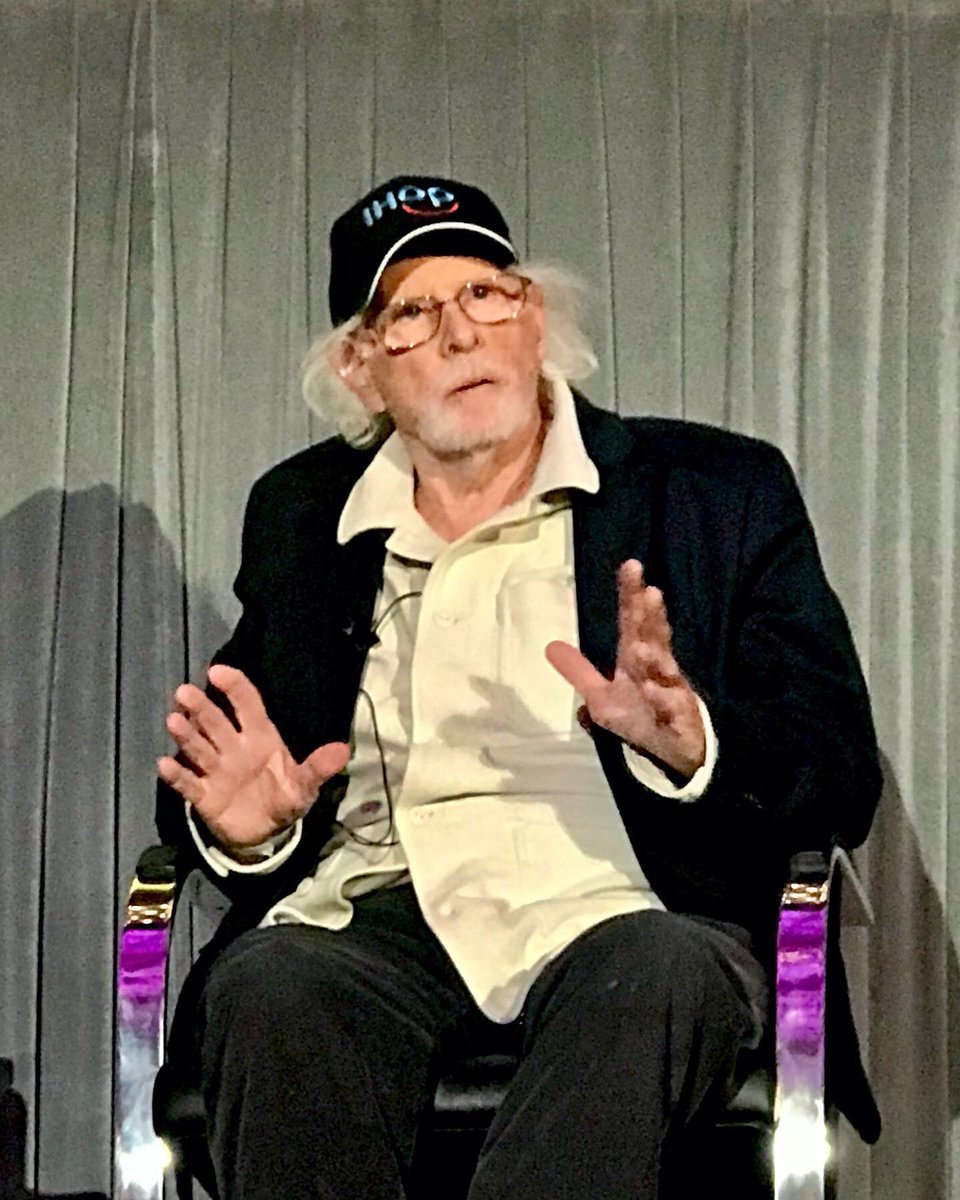 Hollywood legend Bruce Dern described his entry into Hollywood. He was a good looking track runner athlete, who denied to try acting. He learned that during your audition, actors should bring what is uniquely them to the role, that no one else can do. So he started added quirky things and mannerism to his auditions, which helped him stand out. He said directors would hire him, just to see what new he would do, ad lib, or bring to the role beyond the script. His one-liners or small physical actions or looks became known as 'Dernisms.'
Dean said acting is "Having the ability to be publicly private." When he started, he avoided rehearsing with other actors to get real reactions from costars during shooting.
He also said that over the years, "What I'm really enamored with is people who get sh!t done."
Bruce is the father of Laura Dern (Jurassic Park, Star Wars).
SCREENINGS
E.T. 40th Anniversary Screening kicked off the festival with attendees Steven Spielberg, Kathleen Kennedy and Drew Barrymore. It was amazing to see the E.T. branded step-and-repeat and full red carpet at the Chinese Theatre on Hollywood Blvd, in honor of the film's release.
Poolside screenings at the Roosevelt included free popcorn, and themed decor and food. Thanks sponsor Citi!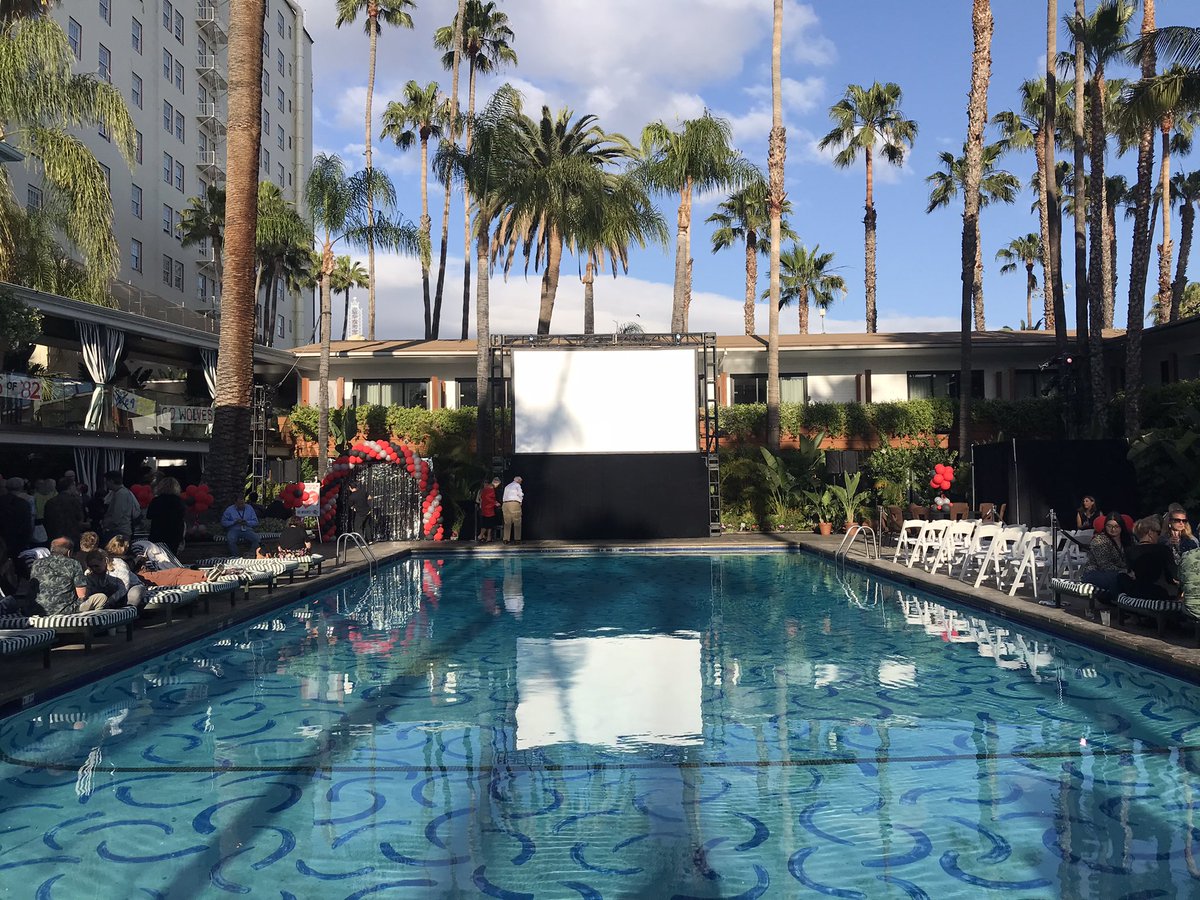 Fast Times at Ridgemont High screening Thursday at the Roosevelt pool featured a fun 80s Prom Night theme, including prom posters, a balloon arch with costumes like Prom King/ Queen sash.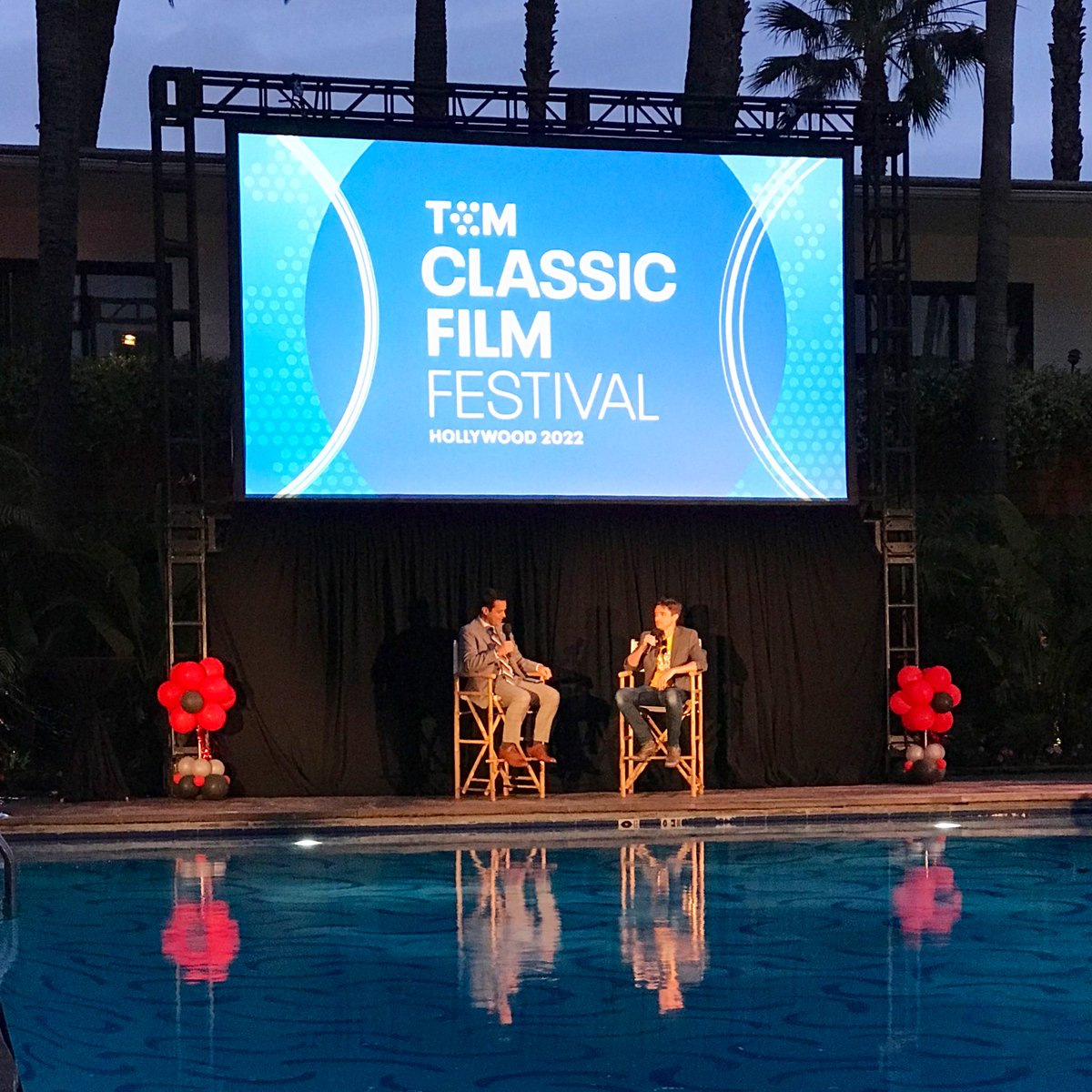 Before the screening, actor Topher Grace described his experience with the film, which came out when he was a child. During the conversation, a pizza guy showed up to deliver a hot pizza, just like in the movie.
Soylent Green screening on Friday at the Roosevelt pool featured a chat with actress Leigh Taylor-Young, who stars in the movie.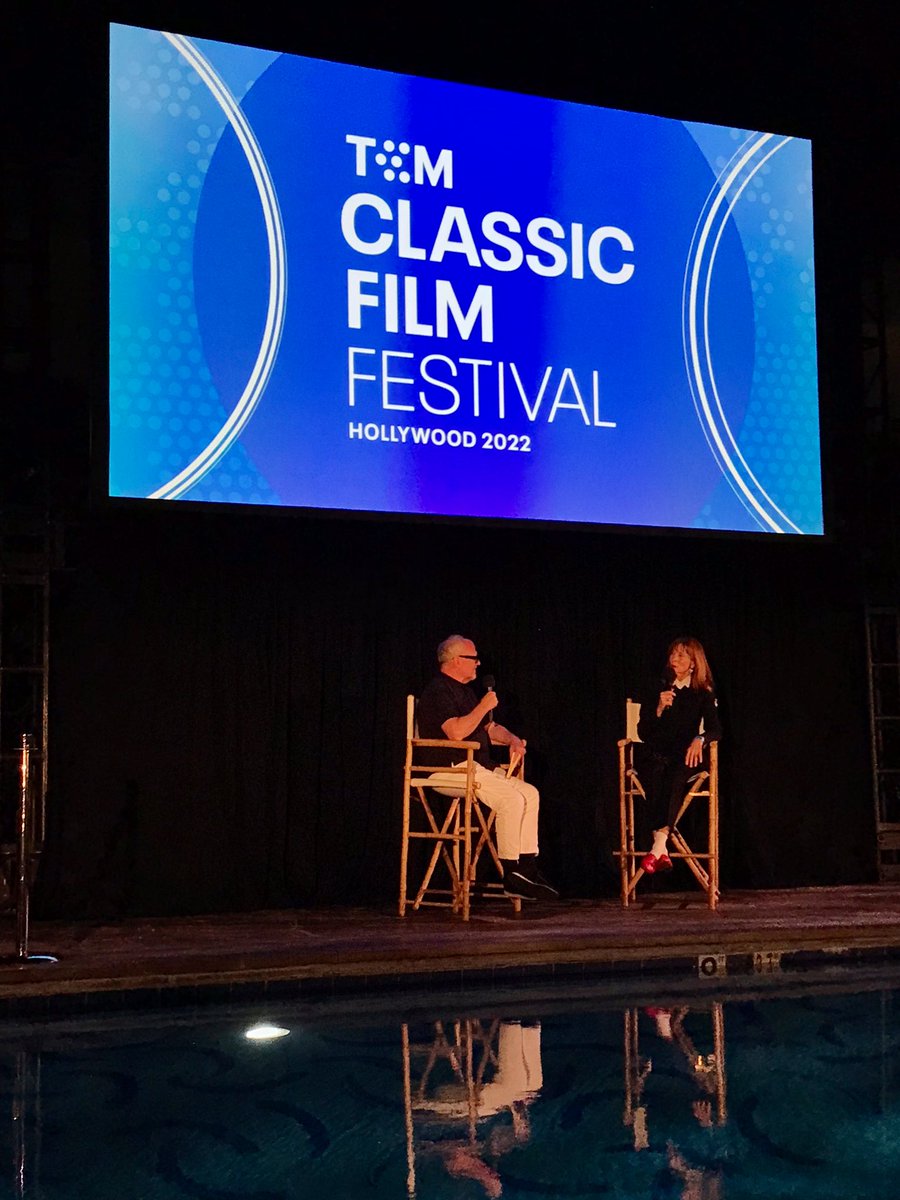 She joked she's one of the few actors from the film still alive! She talked about working on the film.
Themed food included complimentary green cookies, an ode to the green wafers in the Soylent Green movie.