LOS ANGELES – Techstars LA announced its inaugural class of 10 startups. The startups will receive investment, mentorship, and more over the next few months, with Demo Day set for October 10.
"We had a simple thesis for Techstars LA this year: going long on LA and southern California," said Techstars LA managing director Anna Barbar in a Techstars post. "Our hunt for great companies was focused on the rapidly expanding local startup ecosystem." (photo below by Techstars LA).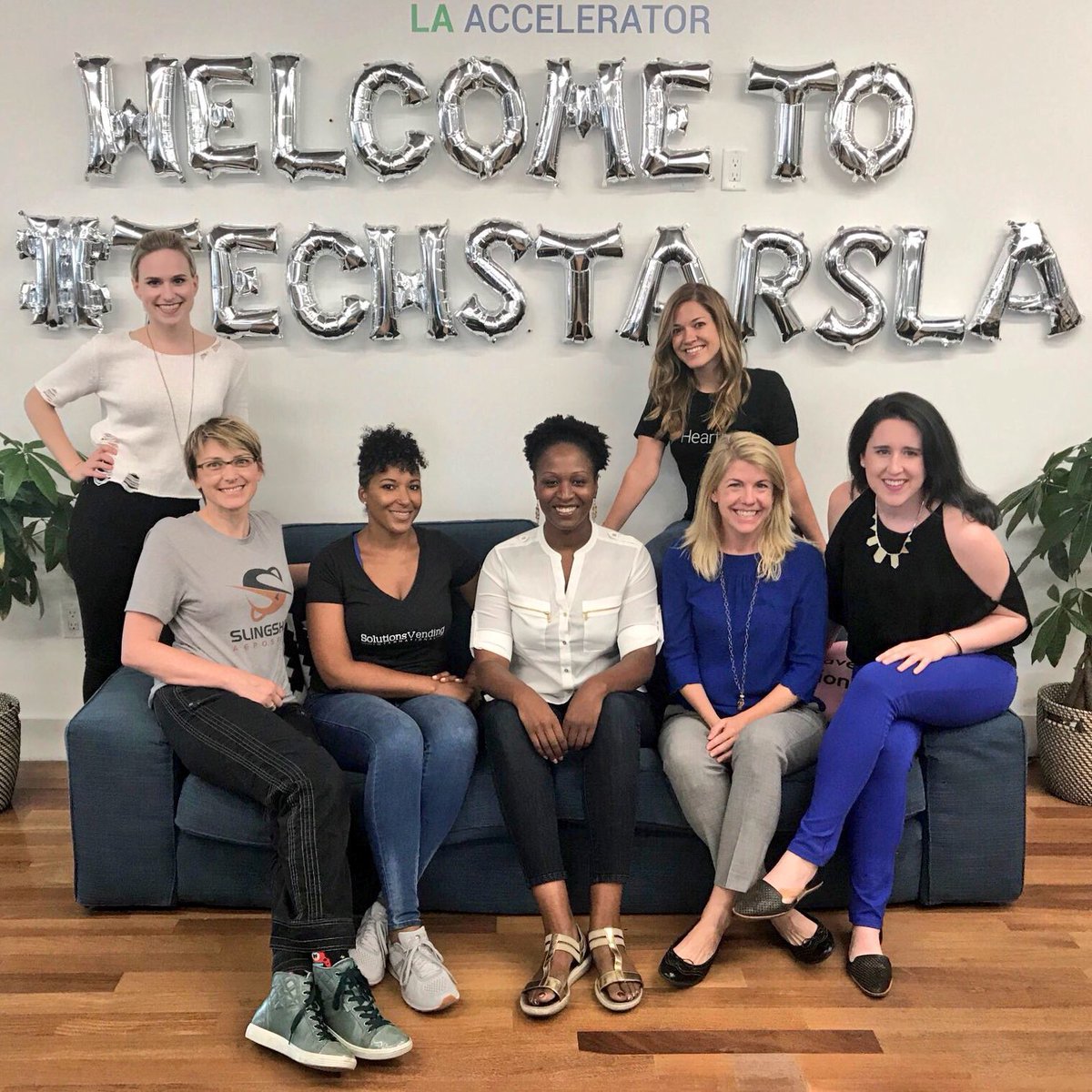 Nine of the 10 startups are originally from Southern California.
The first class also reflects LA's diversity. Half the founders are women, including three CEOs. The founders are also ethnically, geographically, and startup industry diverse.
One of the LA startups is Kate Edwards, CEO of Heartbeat, which placed in the Final 5 at our Silicon Beach Fest – Startup Showcase last year (photo below)). Heartbeat lets advertisers reach its network of >100,000 women-focused micro-influencer brand ambassadors to run advertising campaigns. Microinfluencers are shown to have a increased lift on brand awareness, intent to purchase, and sales, compared to top mega influencers or celebrities, because people feel more connected to everyday women as friends.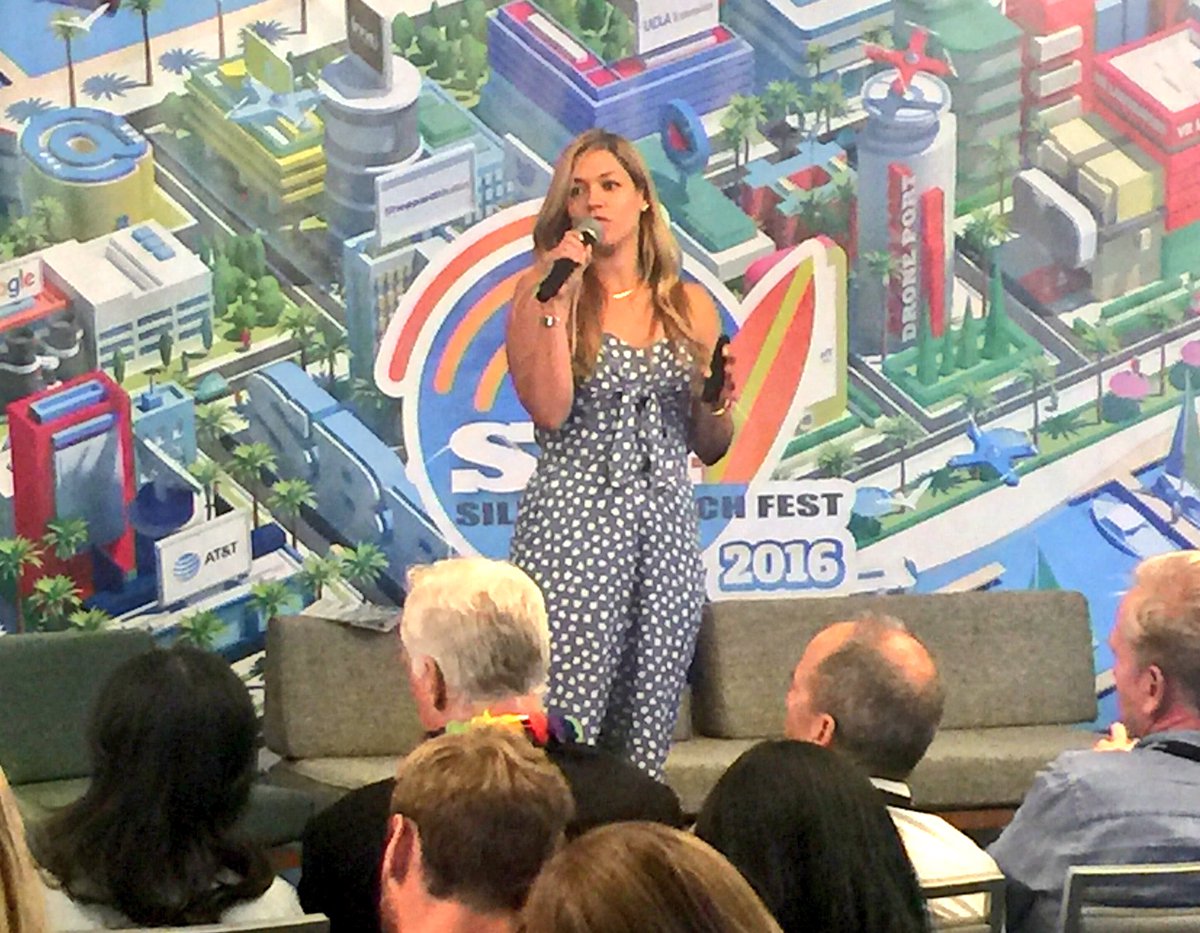 Another LA startup is Playfull, is a UCLA Accelerator alum. Playfull app lets you play simple casual games to unlock discounts at local restaurants. Student-founded Playfull started partnering with local Westwood restaurants to offer deals for students and others. However, it's difficult to scale up restaurant by restaurant. Partnering with Techstars may help Playfull determine how to reach scale and grow.
Meet Techstars LA first class!
Avisare business marketplace lets businesses  discover new contract opportunities, post their own, and bid on all opportunities using one universal profile.
Blue Fever is a Netflix for millennial women focused on mood curation and community.
DirecTech Labs uses machine learning and chatbots to help engage and retain millions of (75% female) direct selling micro-entrepreneurs around the world.
Heartbeat is a marketing automation platform backed by 100,000+ female brand ambassadors.
LIV is a full-stack hardware + software solution that powers Mixed Reality (MR).
Maslo builds technology companions to make better humans.
Playfull is a marketing platform that helps the largest restaurant brands in the world engage their next generation of customers with games.
Slingshot Aerospace uses advanced machine learning and computer vision algorithms to automatically classify objects, discover events, detect changes for spacecraft.
Solutions Vending International provides software solutions for intelligent vending.
Stacking' educates millennials on personal finance via educating, informing across social platforms
Techstars LA is Techstars third accelerator in LA, after Techstars Health and Techstars Music.
Techstars also helped Disney launched the first two years of its Disney Accelerator program.