Techstars LA announced its incoming class of 10 startups including five startups in finance, a social network for women, a drone-assisted airplane package delivery service, and chili crisp snack food.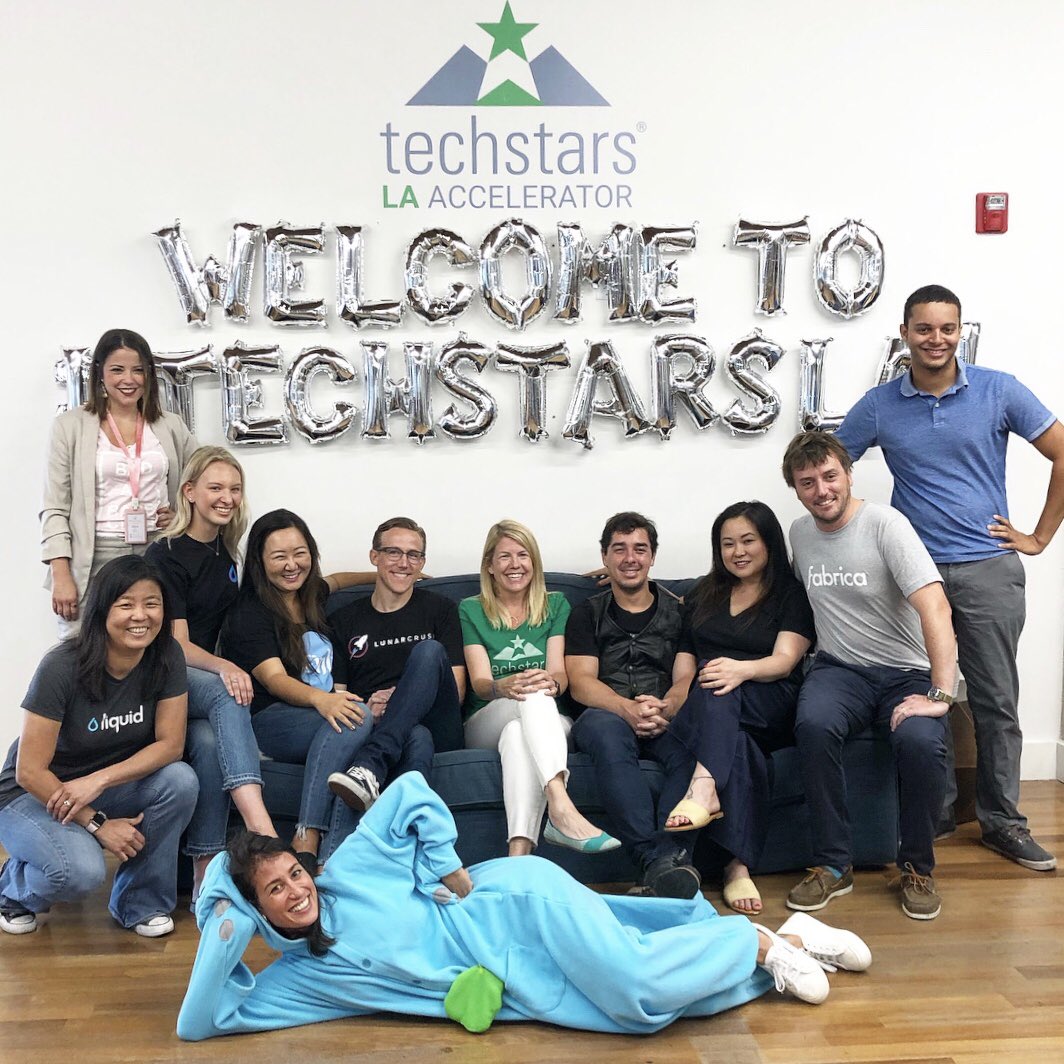 "Doing the selection process, we met with hundreds of Southern California based startups and were incredibly impressed by the quality of the companies we spoke with," said Anna Barber, Techstars LA managing director. "The momentum of our local SoCal ecosystem is really outstanding."
The Techstars LA 2019 selected class represents its commitment to investing in diverse teams;
Underrepresented: 80% of the companies are led by founders from underrepresented communities
Women: 60% are female CEOs
International: Founders are from Korea, China, Peru, Mexico, Austria, Argentina, Germany, England, Canada, Italy
The 10 companies are in a range of industries. Five companies touching the payments or financial transaction space, a trust-based social network for women, the leading P2P motorcycle sharing marketplace, a mental health platform for kids, and the creator of delicious Sichuan chili crisp. Dash Systems drops drone-assisted packages out of airplanes to deliver to remote or disaster-stricken areas. Dash Systems CEO Josh Ifill won our Silicon Beach Fest – Startup Showcase in 2017. Dash Systems has also completed the Make in LA accelerator program.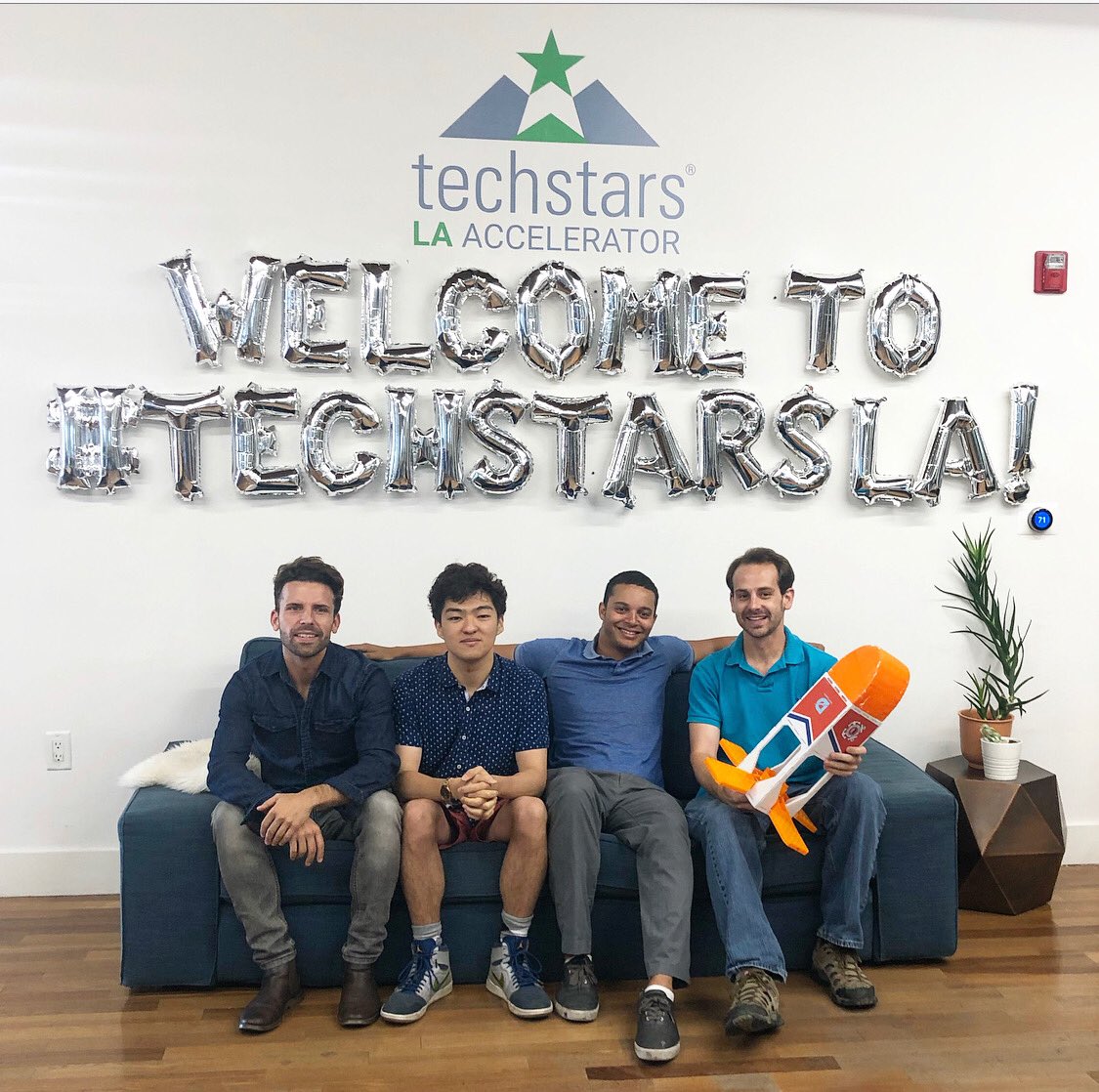 In addition to Dash Systems completing Make in LA accelerator, Finli did the Grid110 program.
Fun fact: Riders Share co-founder Brendon Lamb travelled across the country in an RV to get to Techstars LA with his wife and @MarcothePig ( on Instagram). They will be living in the RV this summer.
The 10 startups will begin their three month program this summer at Techsters LA HQ, with a Demo Day expected this fall.
AlgoPay is transforming financial access in the Middle East with the region's first P2P transfer network designed for the unbanked.

DASH Systems is an Aerial Logistics Company directly connecting cargo airplanes to customers by landing the package not the airplane.

Fabrica is on a mission to make buying and selling real estate easy by combining cutting edge technology with established legal tools to create solutions that empower property owners.

findSisterhood Inc.

findSisterhood is an anonymous social network for people identifying as women to share stories and ask questions, creating a safe and judgement-free space.

Finli empowers friends and family to contribute directly to child-related expenses like tuition, after-school care, and camp with ease and transparency.

 

Bringing diversity to the landscape of healthy eating in America by making deeply flavorful, all-natural Chinese food products convenient and accessible to all.

Liquid reimagines traditional HR and finance software solutions for the liquid workforce.  Use Liquid to streamline the way you onboard, manage, and pay freelancers, contractors, and vendors.

LunarCRUSH leverages artificial intelligence and machine learning to analyze cryptocurrency-focused social trends, search behaviors, and news to deliver real-time insights to investors.

Manatee empowers families raising children with behavioral or developmental disorders to democratize mental health care and streamline communication. Manatee uses AI and cognitive behavioral therapy (CBT) methods to gamify treatment and track progress.

The first U.S. peer-to-peer motorcycle rental and sharing marketplace.
Alumni from the Techstars LA portfolio have gone on to cross meaningful growth milestones and attract significant follow on capital—with all 20 companies in the portfolio raising additional capital post-program, a total of $65M raised.