The Heal doctor-on-demand app has shifted from home visits to all telehealth during the pandemic, said Heal CEO Nick Desai at our first TeleHealth panel via Zoom.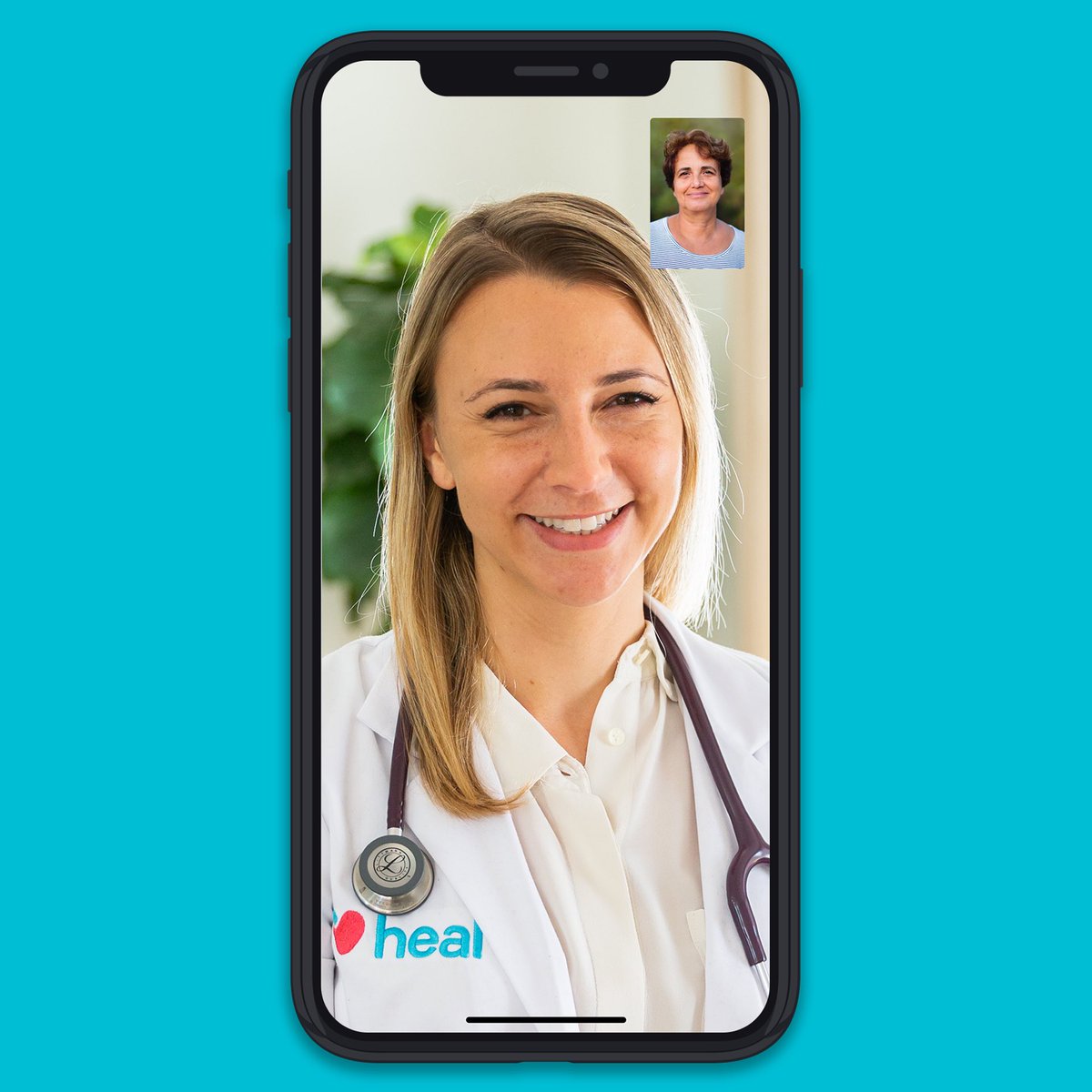 Nick Desai founded Heal as an app so people could request doctors on demand. The doctor shows up at patients homes for a visit, covered by their insurance. When doctors visit patients' homes, they can also see their home environments, which can contribute to recommending treatment plans. Since Nick founded Heal several years ago, the network has since expanded from California to several other states.
As the coronavirus pandemic emerged, Nick swiftly transitioned the Heal app's in-person doctor visits to telehealth. This social distancing approach safer for both the physicians and patients. Many hospitals and health care systems nationwide have also switched to telehealth appointments.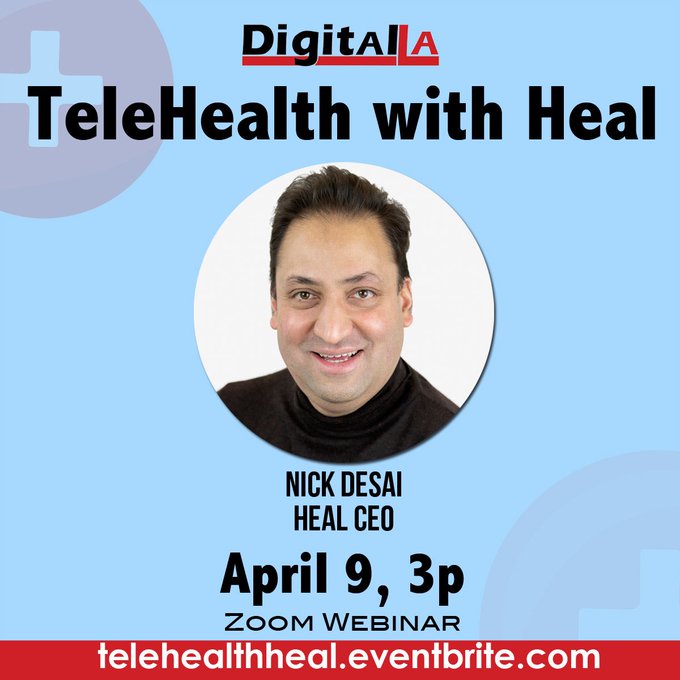 Heal doctors can use on-screen video or app audio to talk to patients, ask them their symptoms, and make referrals for an in-hospital visit. Heal doctors are also trained on COVID-19 symptoms specifically, and can make referrals to local approved COVID-19 testing facilities. Heal ensures that patients talk to a physician who's in-state and local. Local physicians know state and local rules and COVID-19 resources. For example, if you're in Santa Monica, you're likely to talk to a physician in or near Santa Monica who can refer you to a nearby COVID testing facility.
Heal physicians are ready to answer telehealth calls, Desai said. While the Heal office is quiet respecting stay-at-home shut down, its physicians are answering calls from home, and its engineers are working from home too.
Thanks to Nick Desai of Heal for speaking with us!
You can see the full video of our chat on our Facebook page, and the first 15 minutes in this  YouTube video.
You can also download the Heal app to try it.