TikTok creators and agencies discussed how creators make content and partner with brands at our first TikTok related event, Digital LA – Tiktok 101 on Nov. 14 at Studio Beverly Hills.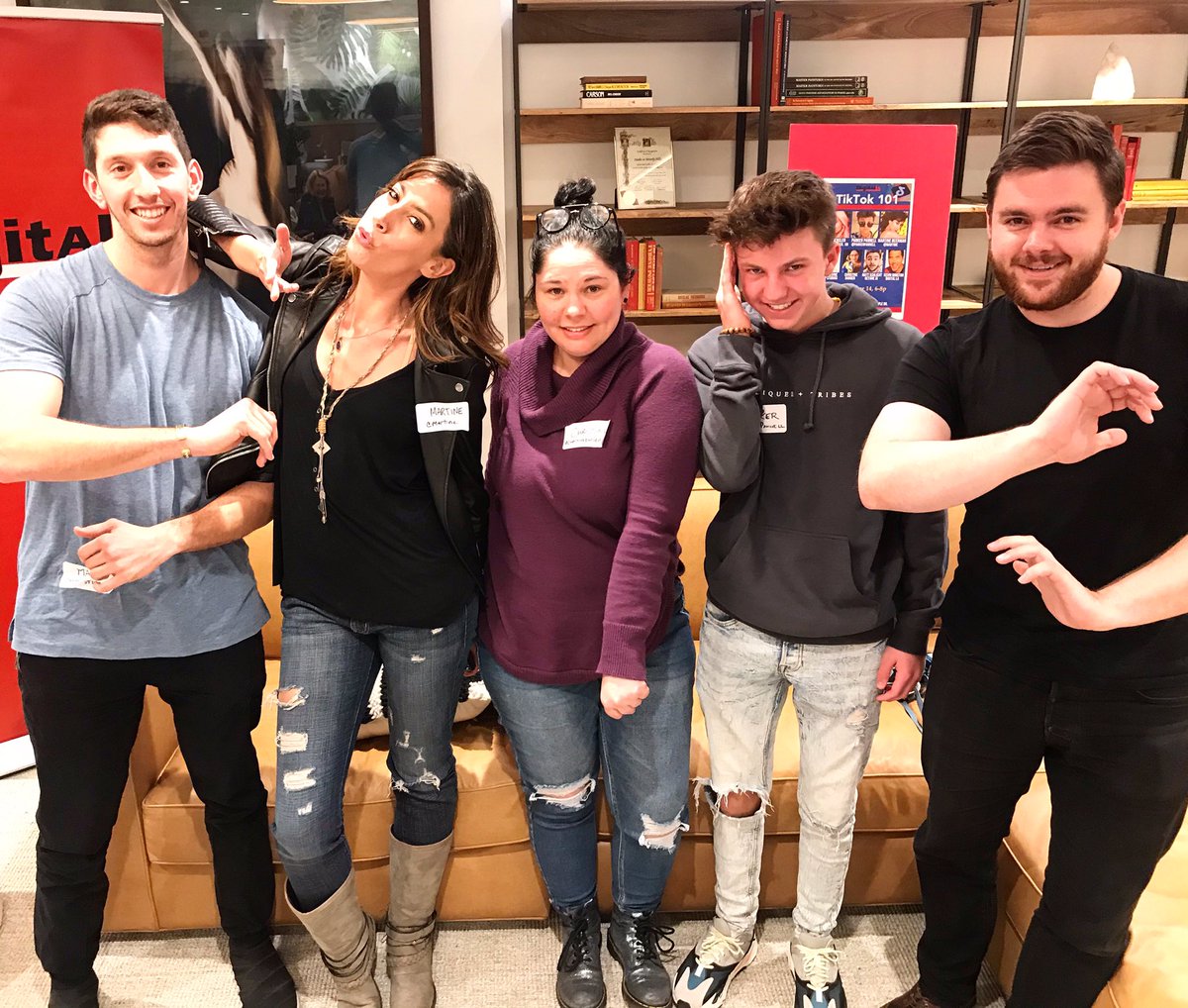 TikTok is about doing your version or your brand's version of the dances, challenges and trending hashtags. If your content is good and gets enough likes or reshares, then it will get shown to more people, and eventually blow up, speakers said.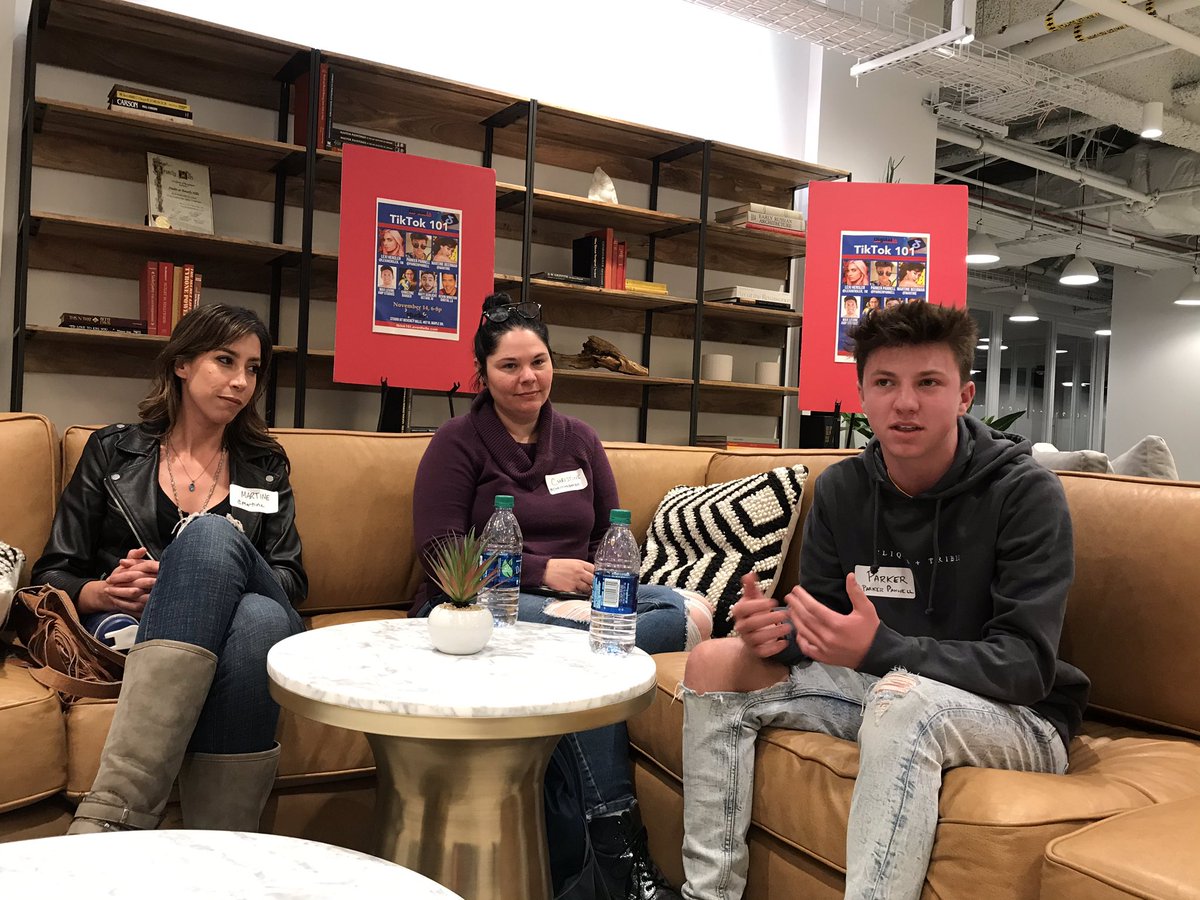 7 TikTok Tips
1. Look at What Others are Doing. TikTok differs from Facebook, Instagram and Snapchat content where you post what you're doing. In TikTok, it's more important to see what other people are doing via its trends and hashtags, and post something related, but with your own unique spin. It's like creating short 15-second video memes.
To find out what others are doing:
Click the Home icon (house on bottom left) and start swiping up to see the "For You" videos
Click on the Discover icon (magnifying glass, bottom left), and see what hashtags are popular
Click on popular songs by clicking on a song track you like, and see what other dances are being done.
You can create your own original content to try to start a trend.
These tips won't mean much unless you go try them on TikTok right now!
16-year old TikTok creator Parker Panell @parkerpannell with nearly 1M followers at the time of this panel, does a combo of all of these techniques.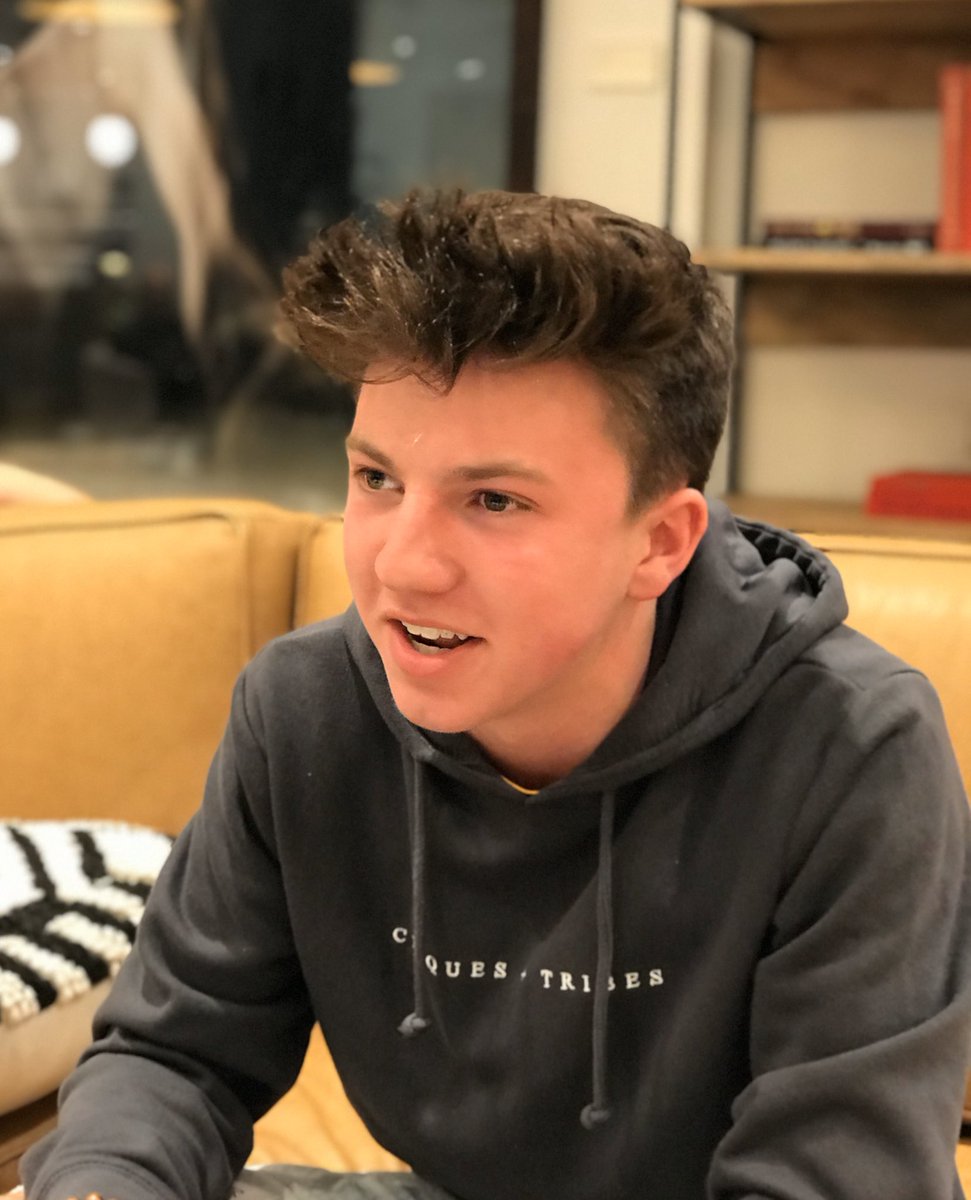 2. Create Content. Once you see something that fits you or your brand, plan out what you will do, rehearse it, and post it. Add up to three hashtags. Some people add #foryou although not sure how much the algorithm favors it. Frequency: TikTok creators tend to create one to three posts per week, depending on what's trending. Time of day doesn't seem to matter too much. And just start. A lot of newcomers are intimidated by the performance aspect of TikTok. But just try something you're comfortable with and start.
Ventriloquist Christine Barger started creating ventriloquist videos with her puppet friends, which became popular because she put her spin on popular trends – with puppets, she said.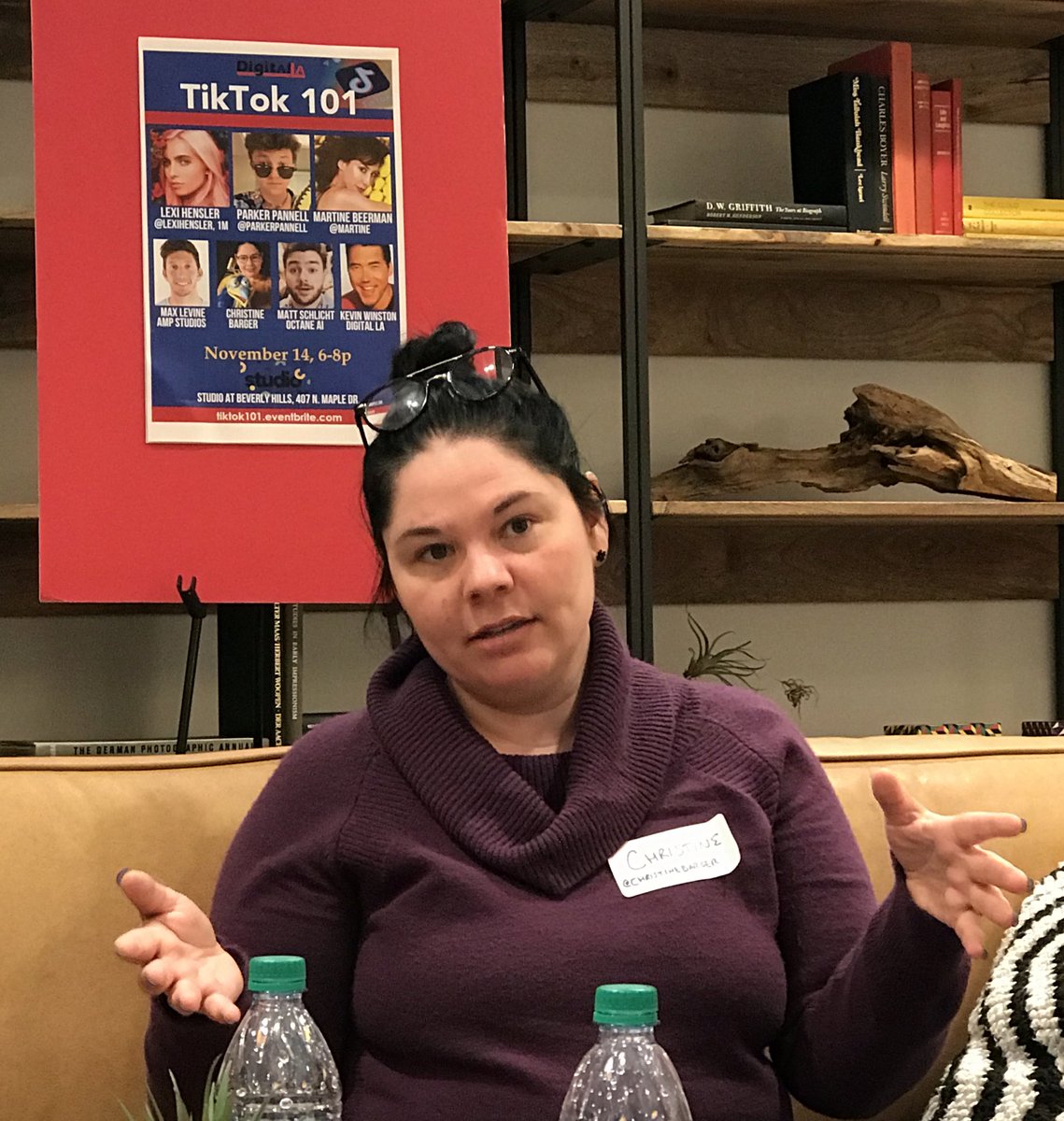 Dances, and dance moves are popular on TikTok. For example, the Whoa move became very popular. Tiktok creator Parker Pannell demonstrated the Whoa.
Parker Pannell demonstrates the Whoa move, popular on TikTok, at our TikTok 101 panel https://t.co/KzC9Jfu9rl pic.twitter.com/5rPW4yIIW0

— Digital LA (@DigitalLA) November 20, 2019
3. Wait and hope enough people like your video so it blows up. Unlike Facebook, Instagram and Snapchat, which show only people you follow, TikTok's discover / home will show you the most popular content (hundreds of thousand of views), and every fourth or fifth video will be a new video, from someone that could have only a few followers, but that goes along wth the trend, said Matt Schlicht of Octane.AI agency. Matt recently created a TikTok account, and created some videos following trends and hashtags to amass more than 300,00 followers in just a few months. He has created a newsletter with TikTok strategies and tips.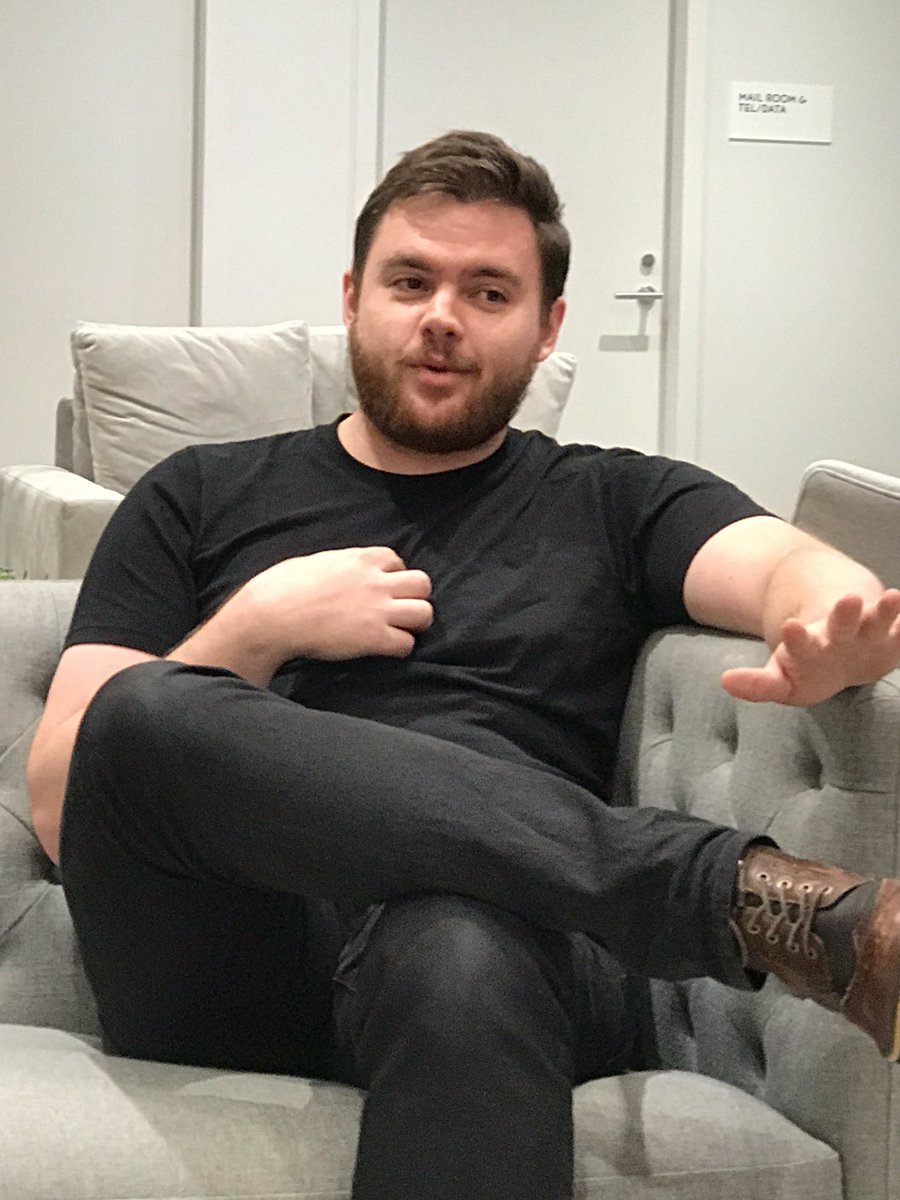 If enough people like your post, it can blow up. Beginning TikTok creators have said every so often, one of their videos gets big. They wake up, and see one of their videos has thousands of likes, shared and comments. Key: add your own spin, creativity, etc. to your video so others will like it.
4. Do collabs. Like with other social media, it helps to do collabs with other creators to grow your brand. Tiktok is dance, performance, and challenge based, so collabs with others are easy.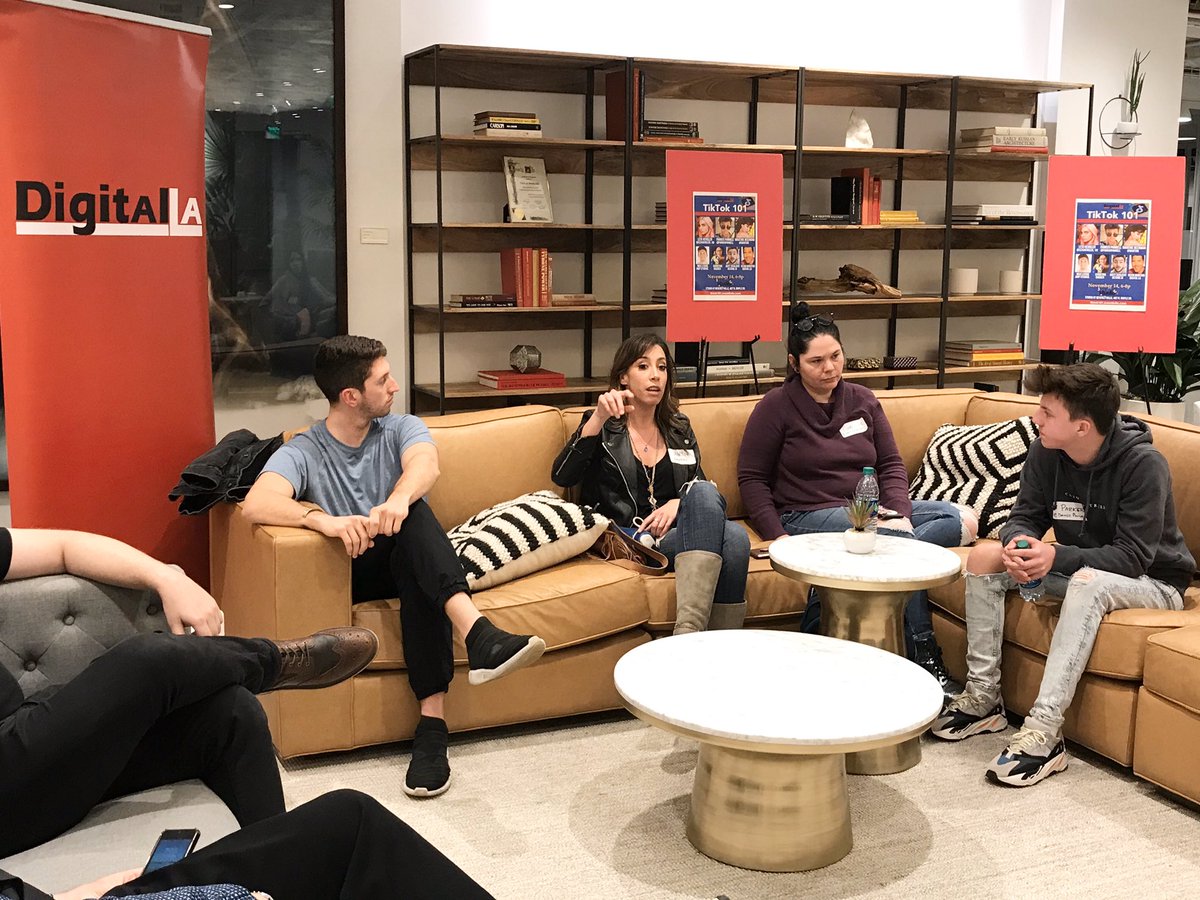 5. Split screen videos are a way of commenting on, or comparing your moves to  another popular video.
6. Get Verified / Popular Creator badges. More advanced creators can get Verified or Popular Creator badges. This can be by application process, or knowing the right people at TikTok, Pannell said.
7. Creators work with brands to create branded content. Sometimes brands create their own videos and hashtags that they want to go viral, and pay TikTok to feature them. Or, brands and creators can see a trending dance, hashtag or challenge, and think of a creative way to incorpoate their brand.
Amp Studios has helped brands work with creators in several ways to promote Hollywood films to consumer product, said Max Levine of Amp Studios.
Amp has helped create a campaign idea and content, and reached out to find TikTok influencers where there's a good fit. And Amp has helped reach out to TikTok creators who are asked to come up with their own content that fits the brand and a trend.
Most of all, just spend a few hours looking at TikTok content, and then just try it!
Thanks to attendees for asking terrific questions.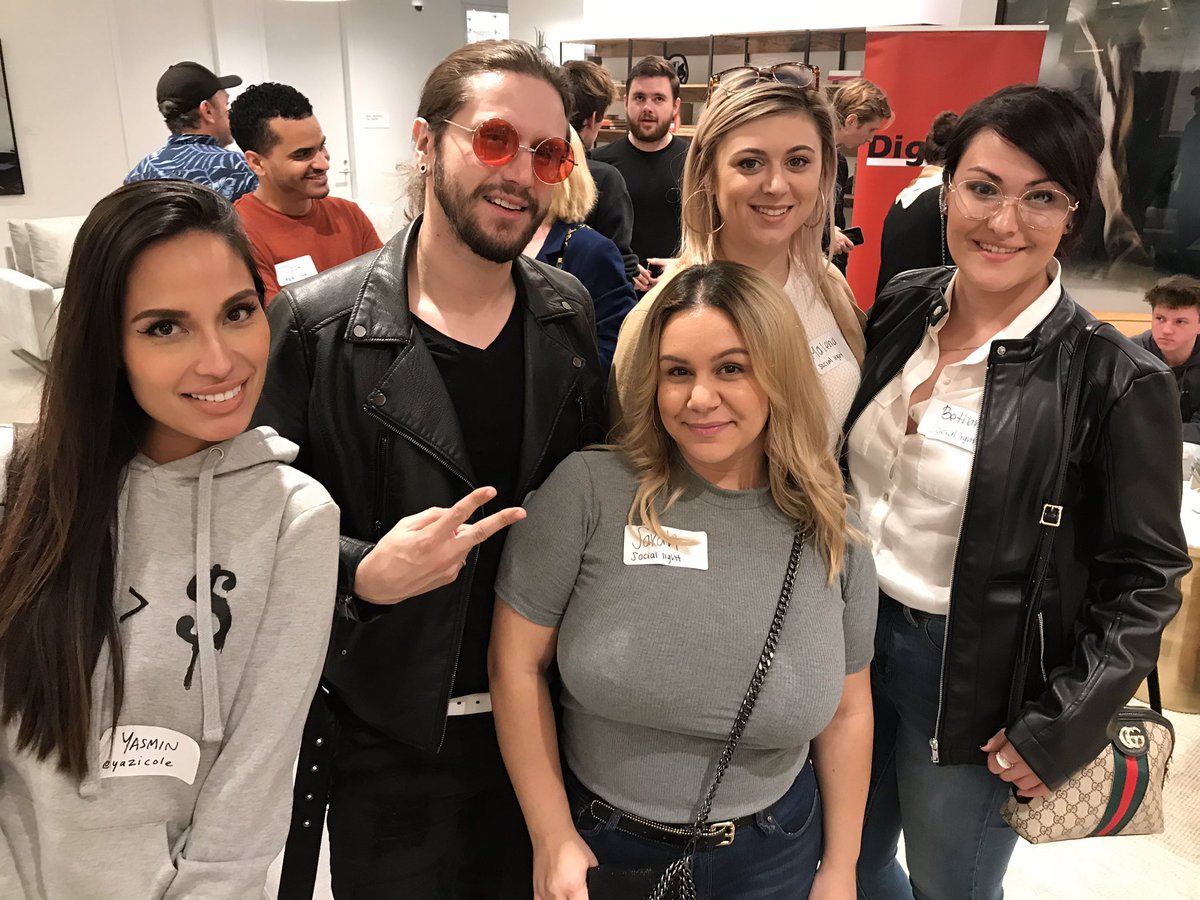 Thanks to Studio Beverly Hills new coworking space on Maple Drive for hosting! For a tour, visit their site.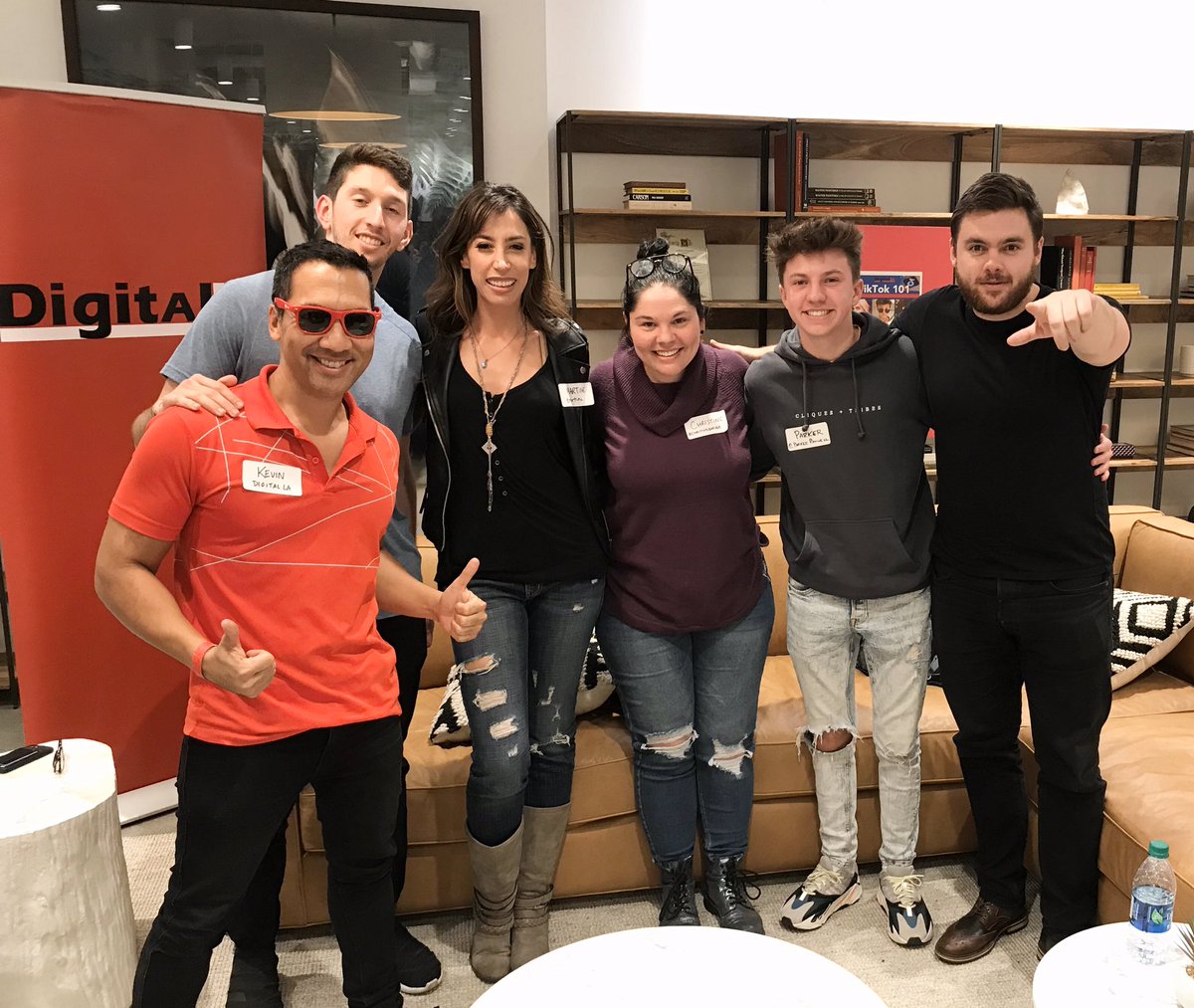 Thanks to our amazing speakers!
– Parker Pannell, @parkerpannell. Parker is known for his TikTok channel where he does impersonations, pranks, and improv. He has over 800k followers. He recently hosted a red carpet event for Flight House and has performed stand up comedy at The Laugh Factory in LA and the Ice House in Pasadena. He also has acted in several indie films. Parker is athletic and plays baseball, basketball and swimming. Parker grew up in Lexington, KY, but now lives in Burbank, California. http://parkersplayground.com
– Matt Schlicht, Octane AI, CEO. Matt recently created a TikTok account @mattcatbat and has figured out some techniques to grow, amassing more than 340,000 followers in a few months. He recently wrote a Medium article descibing how TikTok is different for marketing and advetisers.
– Max Levine, Amp Studios, COO. Amp Studios is a content studio that incubates digital creators and builds IP. Amp's top creator, Brent Rivera, has 47 million followers and the studio generates 1 billion monthly views across social media. Amp has worked with top brands including Chipotle, Just Dance (Ubisoft) , Apex (EA) , Amazon, American Eagle, Wendy's, etc.Previously, Max was the co-founder of Shimmur, a tech and media company that was funded by WondrCo, Sony, Techstars, Greycroft, etc.
– Martine Beerman, Producer and Host at What's TrendingProducer and Talent on Circa Pop Live
– Christine Barger, actress and ventriloquist, has been on good MythicalMorning, iCarly, Penn and Teller Fool Us. 600K followers.
– Moderator: Kevin Winston, Digital LA, CEO and Founder