The Tribeca Drive-In theater at the Rose Bowl features movies and comedians on weekends in July. It's perfect summer something-to-do, when the pandemic has closed movie theaters and summer events.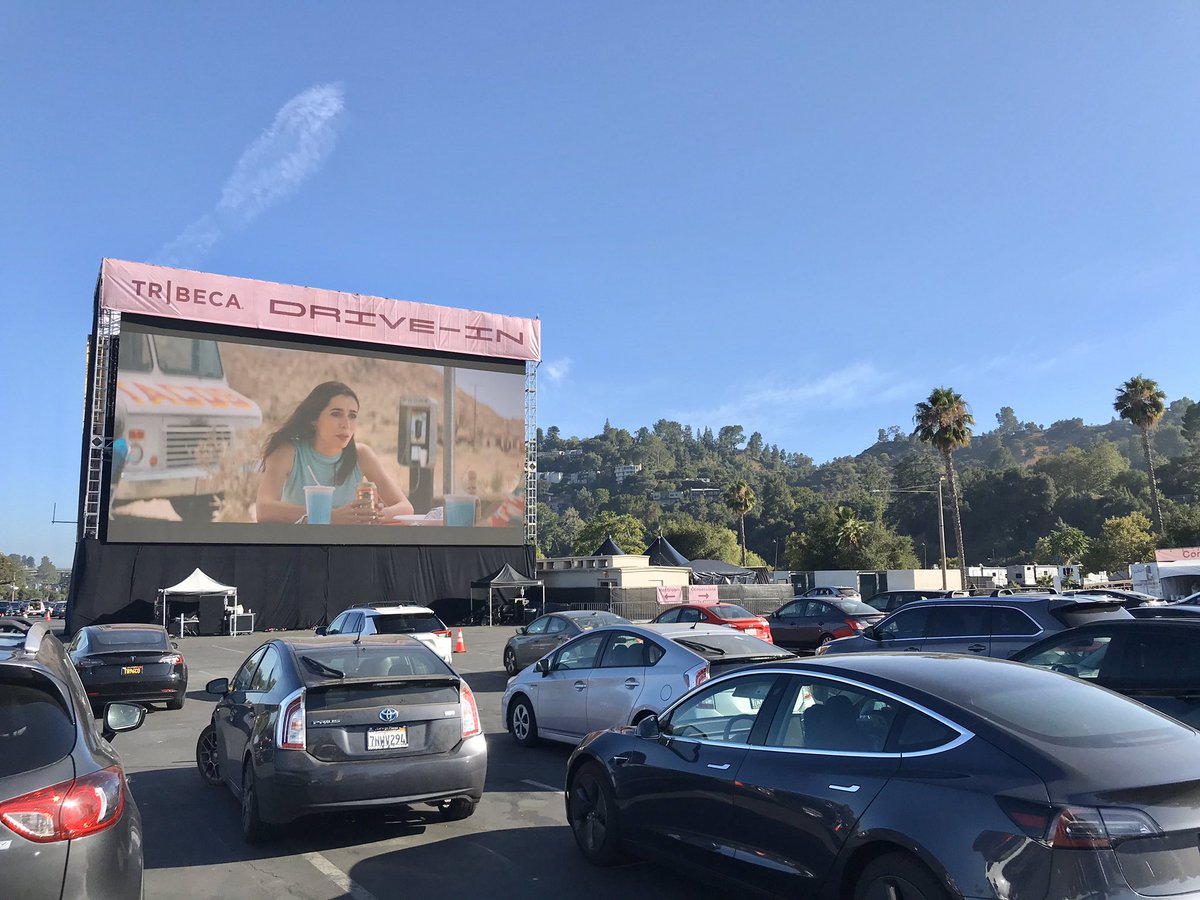 The schedule consists of movies, shorts, and comedians, with an early evening show and late evening show Thursday – Sunday during weekends in July. Remaining films include Inside Out, Dark Knight, Mean Girls, Goonies, Superbad, Straight Out of Compton, Wonder Woman, and more. Several kids screenings feature the animated short Invasion!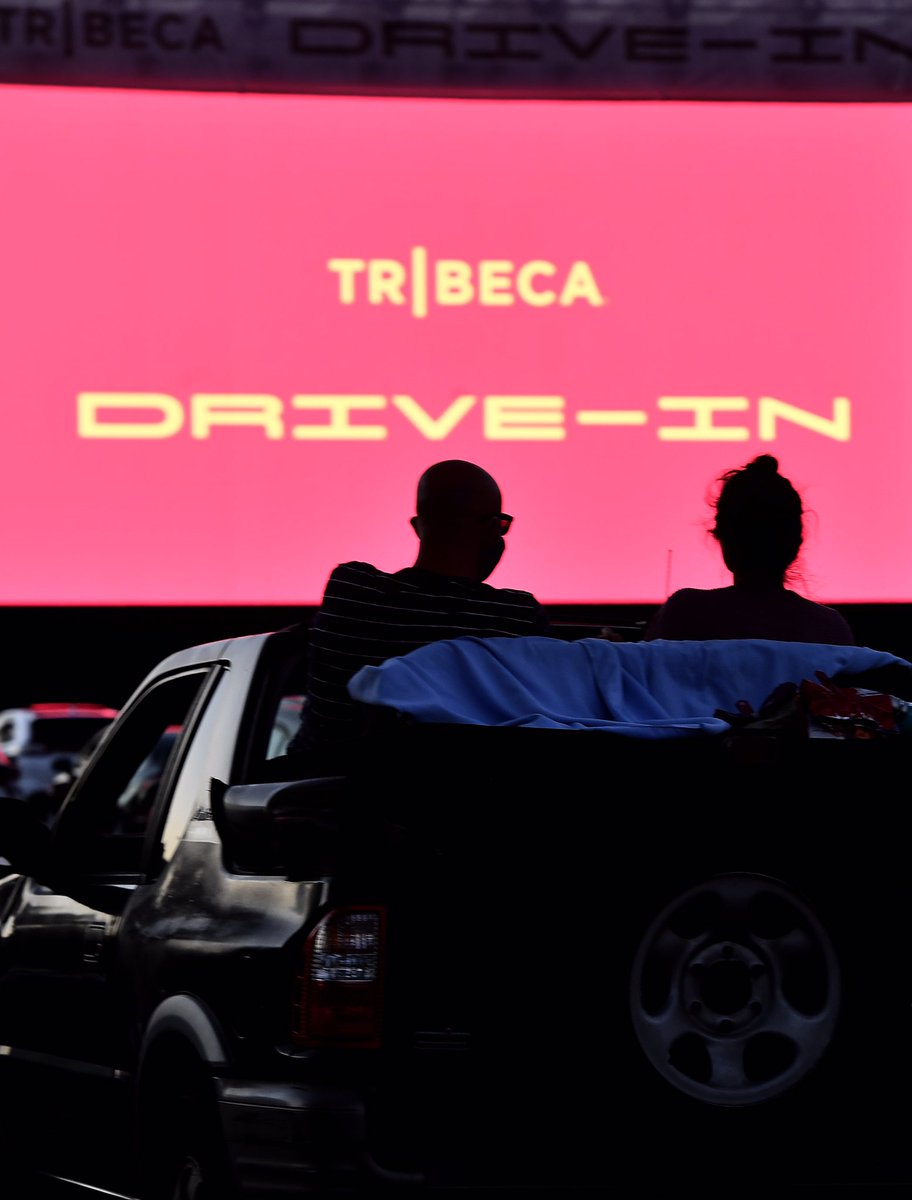 One new sign-of-the-times feature is the drive-thru step-and-repeat on the AT&T blue carpet. Instead of walking onto a carpet for a step and repeat, you drive onto the blue carpet, stay in your car, and pose for the camera. You can take off your mask briefly for the photo. (Hint: carpool in the best just-washed car amongst you and your friends!). Drive off the blue carpet, give your phone number to an attendant with a tablet, and you get texted your photo immediately. This drive-on step and repeat is definitely a new pandemic activation for 2020, which you'll see more of this summer.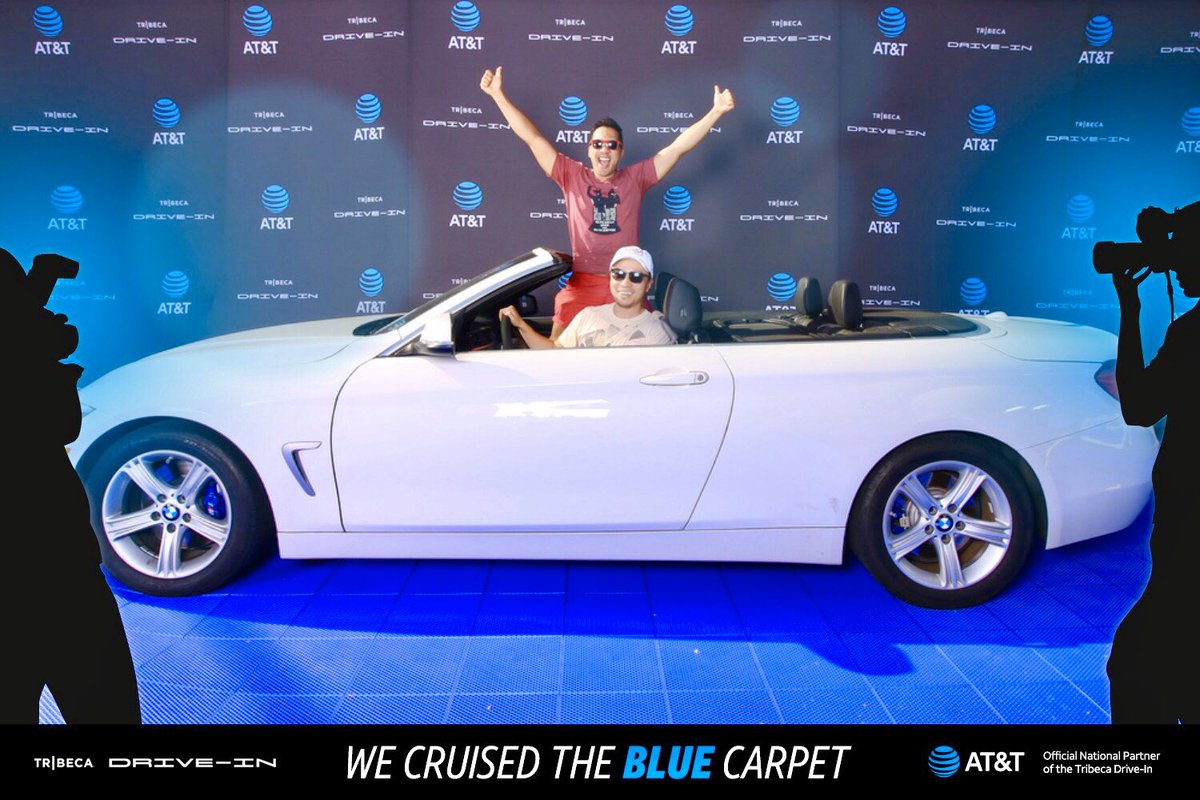 Once you're parked, you must stay in your car to watch the film. You can take off your masks in your car. You can order concessions via your phone, or walk-up, just wear your mask when you go to the concession stand or the bathroom. Concessions include soda, candy and popcorns, but are pricey: $5 for an ice cream sandwich. There's also a food truck for most shows. You can also just bring your own snacks in your car.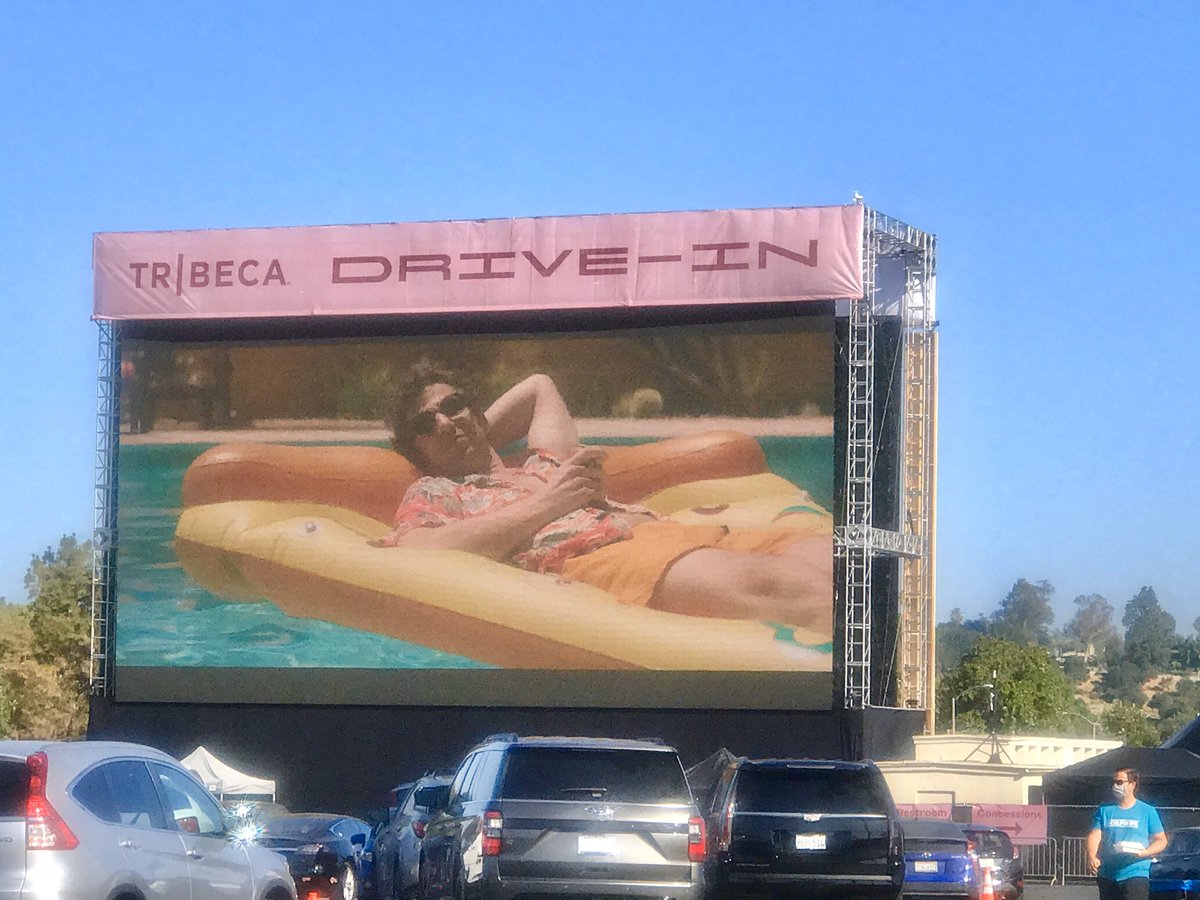 Palm Springs played July 9. The Andy Samberg comedy features a couple stuck in a repeating day which will remind you of Groundhog Day, Tom Cruises's Live Die Repeat, or most days since April 2020. Palm Springs was the darling of the Sundance Film Festival this year, setting a record when Hulu and Neon acquired it for reportedly $22M, the biggest Sundance deal ever.
Tribeca organizes the Tribeca Film Festival in Tribeca NY. The spring festival was canceled in 2020. We attended as press last year; see our coverage including Tribeca VR and Simpsons 30th anniversary.
This year, Tribeca partners with AT&T to bring drive-in theaters and movies to the public at the Pasadena Rose Bowl, as well as three other locations nationwide: Nickerson Beach NY; Orchard Beach, NY and AT&T Stadium, TX.
Get the sched for the rest of the Tribeca Drive-In screenings and buy tickets (about $30/car) at https://tribecafilm.com/drive-in/RoseBowl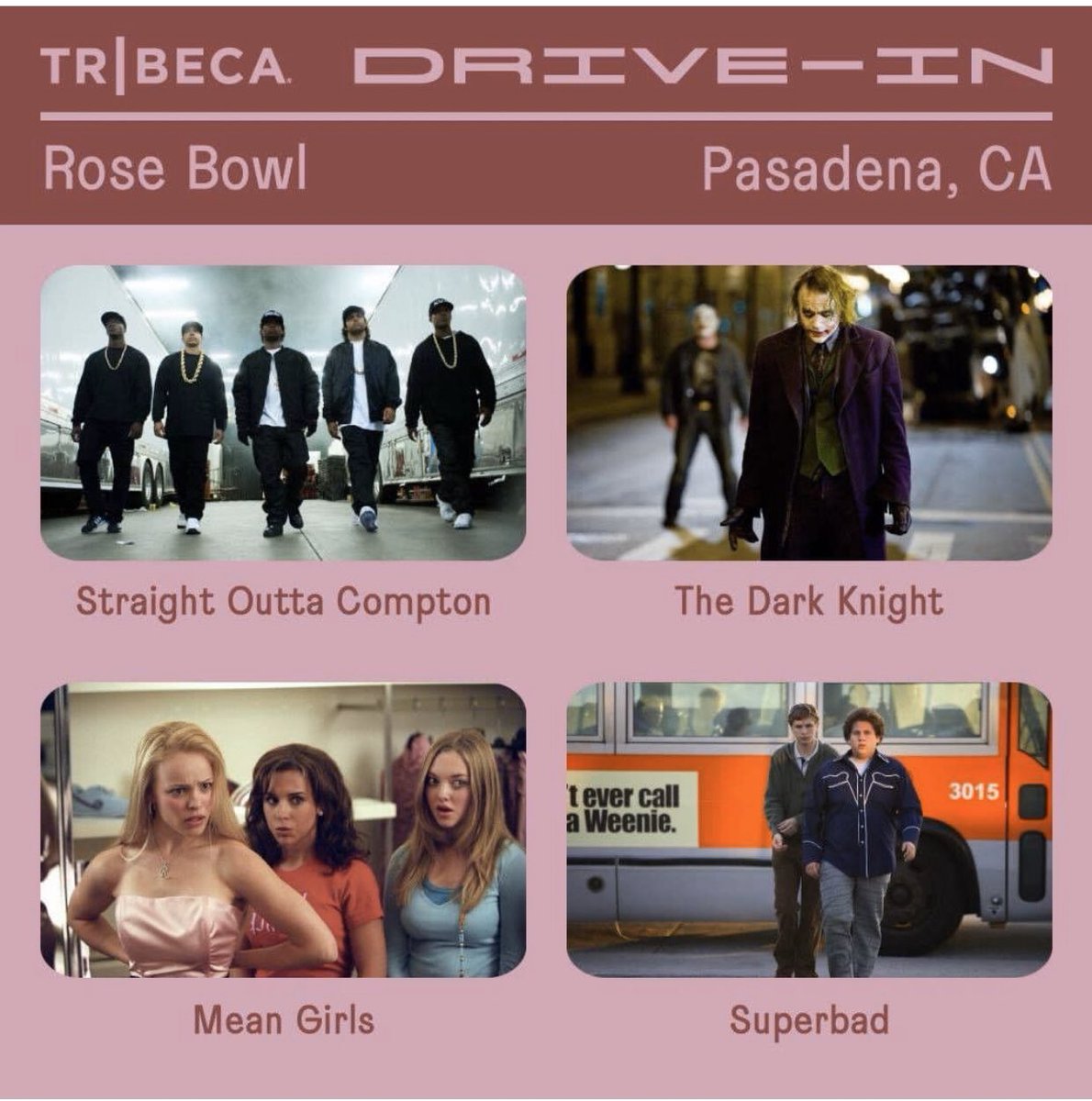 Social Media: @Tribeca #TribecaDriveIn on Twitter