TRON fans had a lot to celebrate at the D23 Expo in Anaheim, including a 40th anniversary cast and filmmaker panel, and updates on Tron games and rides.

When characters in Flynn's arcade fell into the TRON video game 40 years ago to become digital avatars with cool light suits, discs and lightcycles, TRON was the original metaverse. TRON is the forefather of an entire genre of into-the-game films including Matrix, Jumaiji, Wreck-It Ralph 2: Ralph Breaks the Internet, and Free Guy.
D23 Expo had several Tron events and announcements: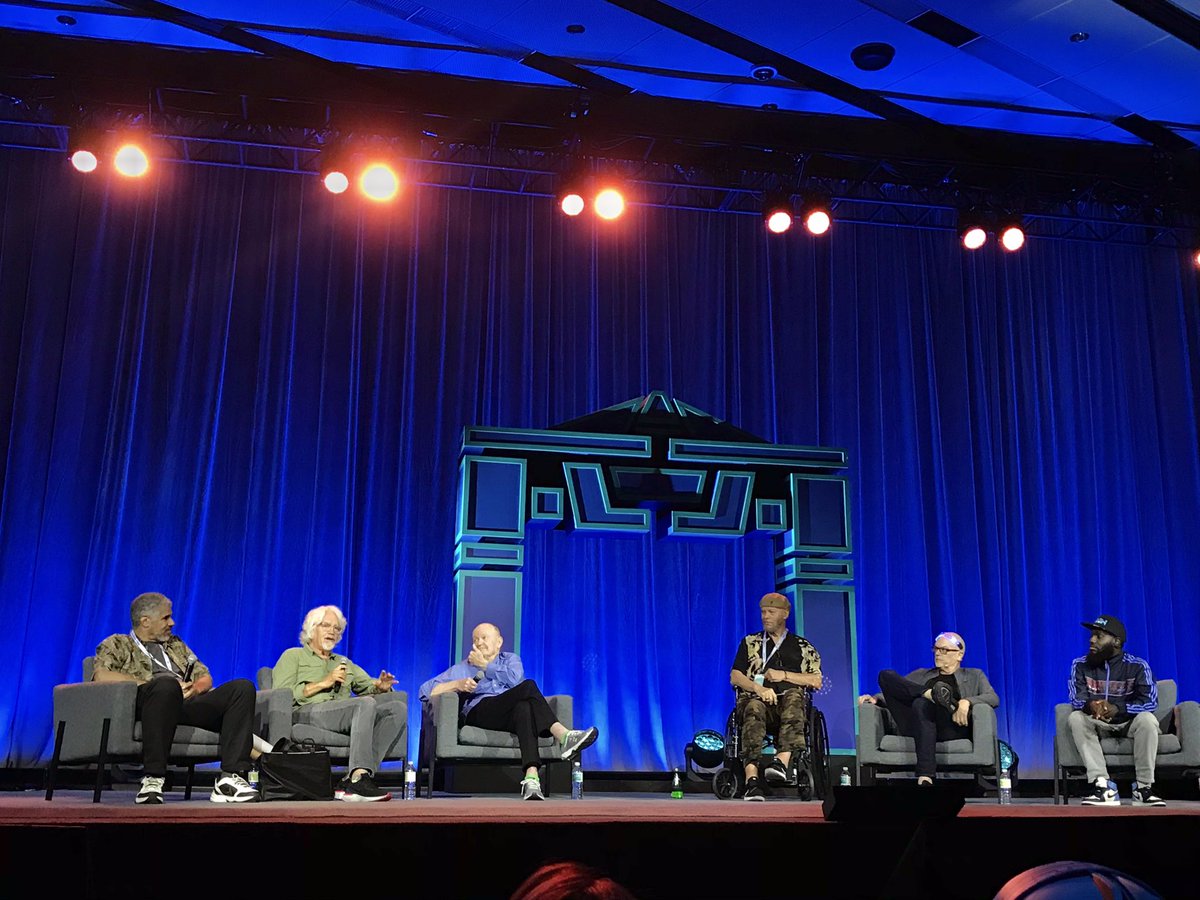 TRON 40th Anniversary panel featured filmmakers and cast of the original TRON film describing making the groundbreaking film. Actor Bruce Boxleitner, who played Tron, said he read the script while on horse shooting a Western. He said he tried out for and didn't get Luke Skywalker, so said Yes to Tron.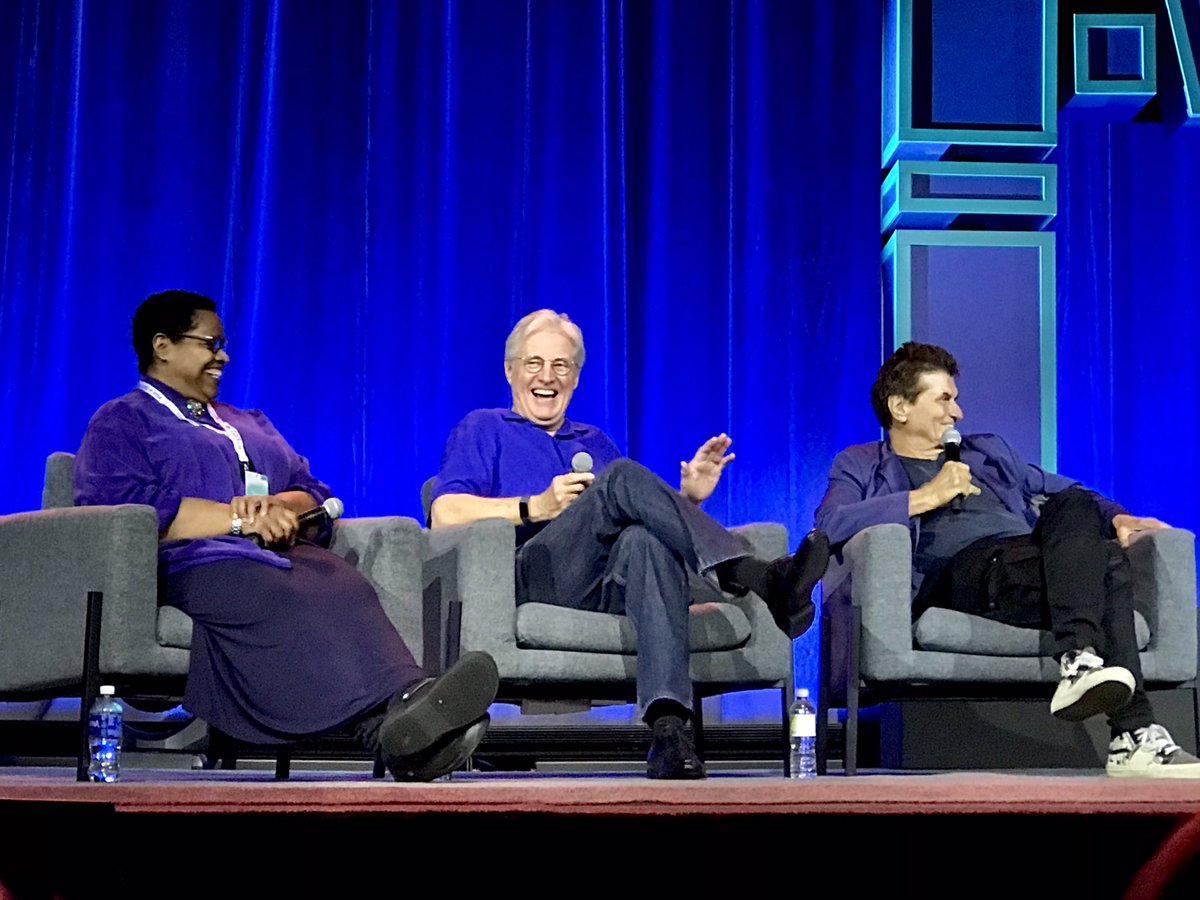 He said pro frisbee player trained him to throw discs. And he said that Jeff Bridges still calls him by his nickname "Transfer" and he calls Jeff "Flynnster."
The producers described how they worked with Disney to get funding for the film. They asked what the budget was, received a number, and said: That's our budget! Of course the actual budget ended creeping up a bit. They also set their budget approval meeting on the Monday after the studio exec's favorite football teams won, ensuring he was in a good mood to approve.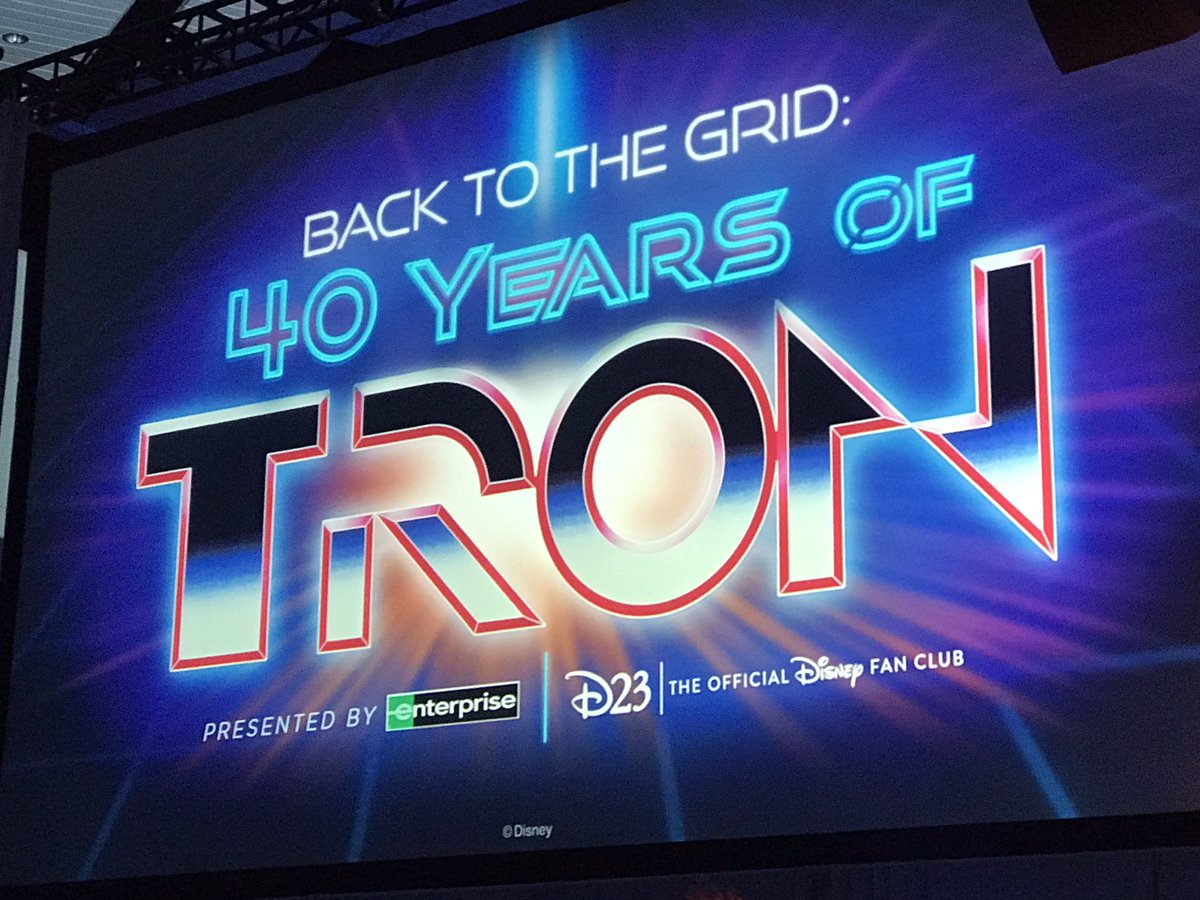 During the panel, a slideshow showed behind the scenes photos from making Tron.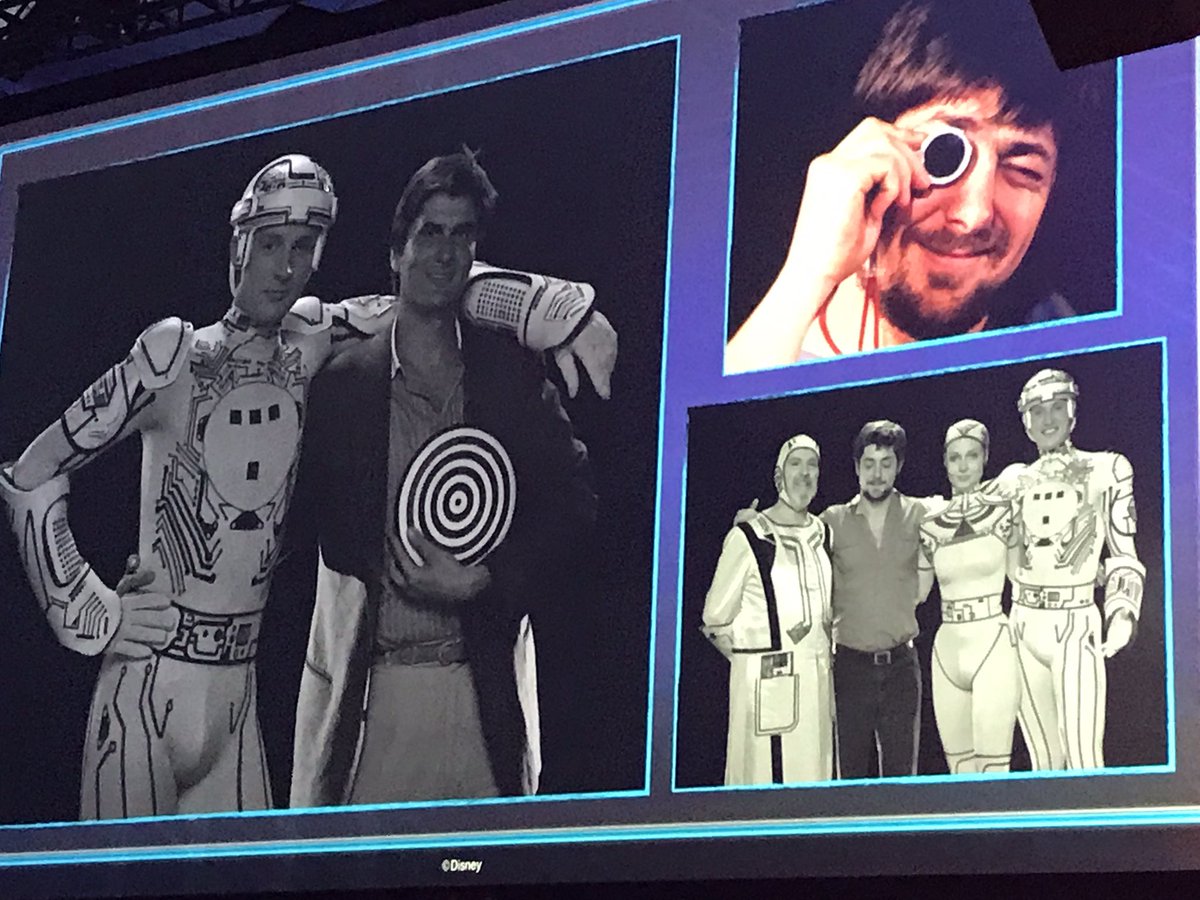 After the panel, attendees got a special edition D23 Tron comic book.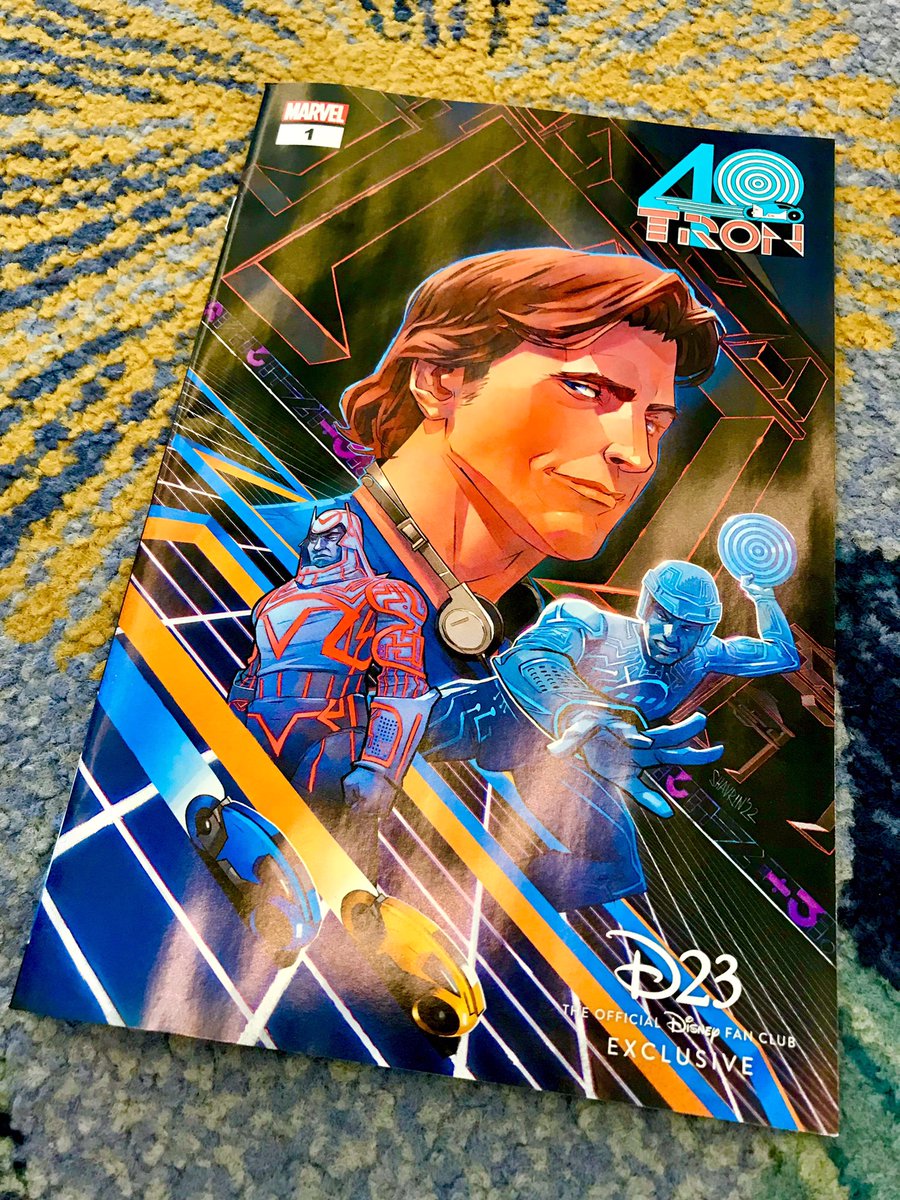 Tron ride. At the Disney Parks panel, it was announced that the Tron Lightcycle Power Run ride at Magic Kingdom in Walt Disney World, which has been under delayed construction, would open early 2023. The original Tron ride opened at Shanghai Disneyland in 2016, and is very popular.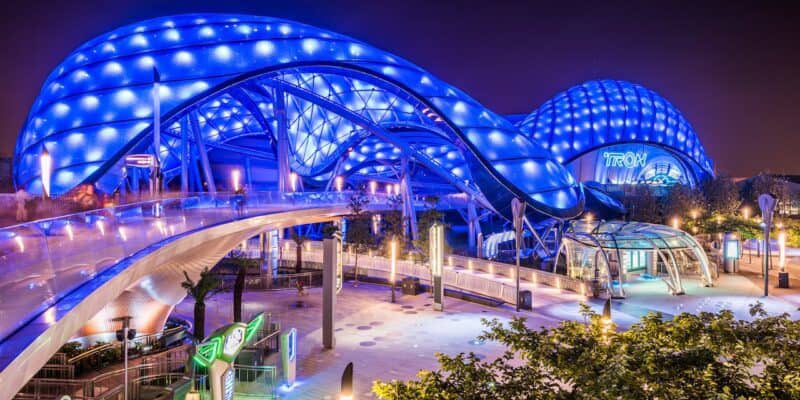 Photo: Disney
Photo: Disney
Attendees could take photos riding a Tron Lightcycle on the show floor.
TRON: Identity game was announced at the Disney Games panel. This visual novel mystery game follows Query, a detective program tasked with solving the mystery of an unprecedented crime. Made by Bithell Games, it releases on PC and console in 2023.