TwitchCon returned with thousands of streamers streaming into and from the San Diego Convention Center held October 7-9 in downtown San Diego.
At the TwitchCon cosplayer meetup, attendees met the Twitch Fairy Modmother mascot, and received codes for $15 in Twitch sub credit.
Streamers and viewers enjoyed meeting each other in person, the first time since the last TwitchCon held in San Diego in 2019. Previous TwitchCons were San Jose (2018), Long Beach (2017), and San Diego (2016).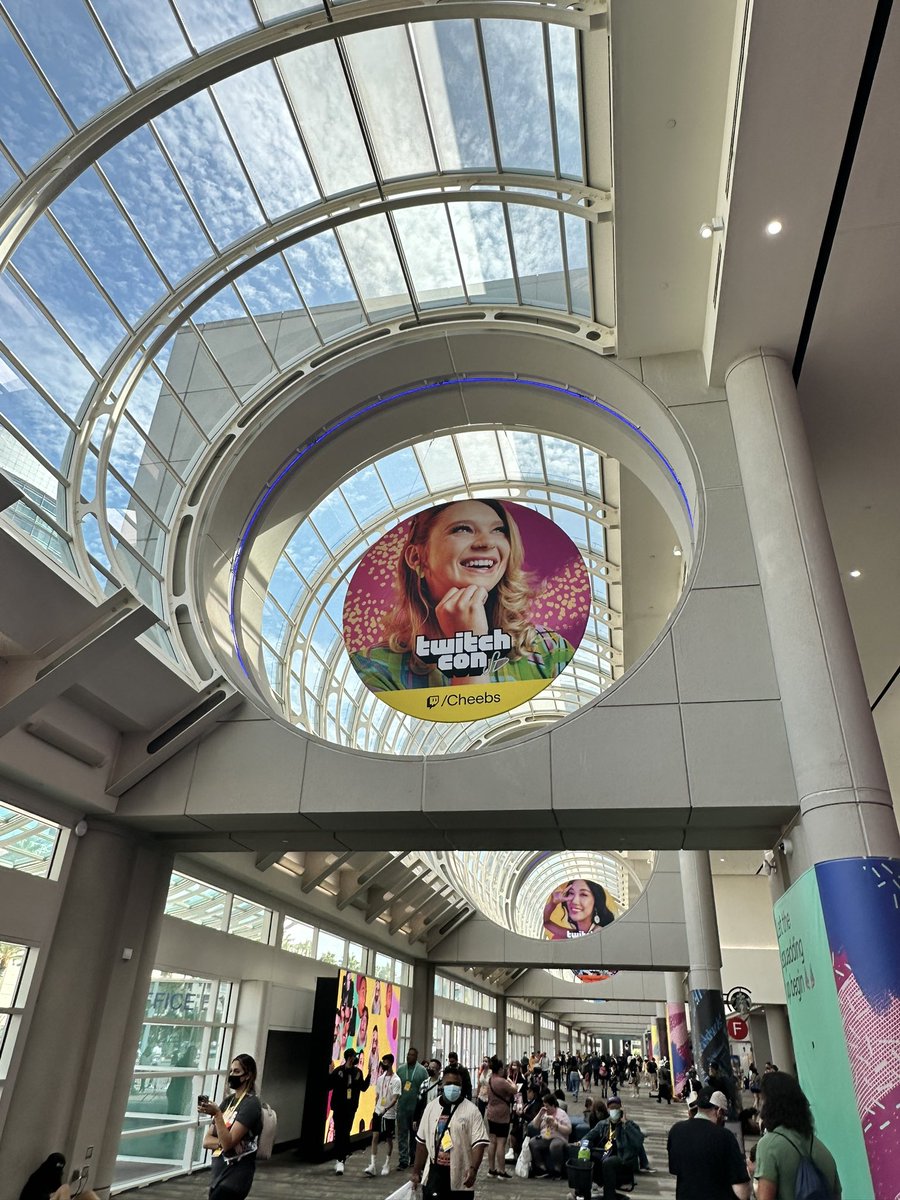 Several attendees said they like the vibe of the San Diego Convention Center best, with sunny weather, views of the bay, and easy access to Gaslamp restaurants, bars and parties.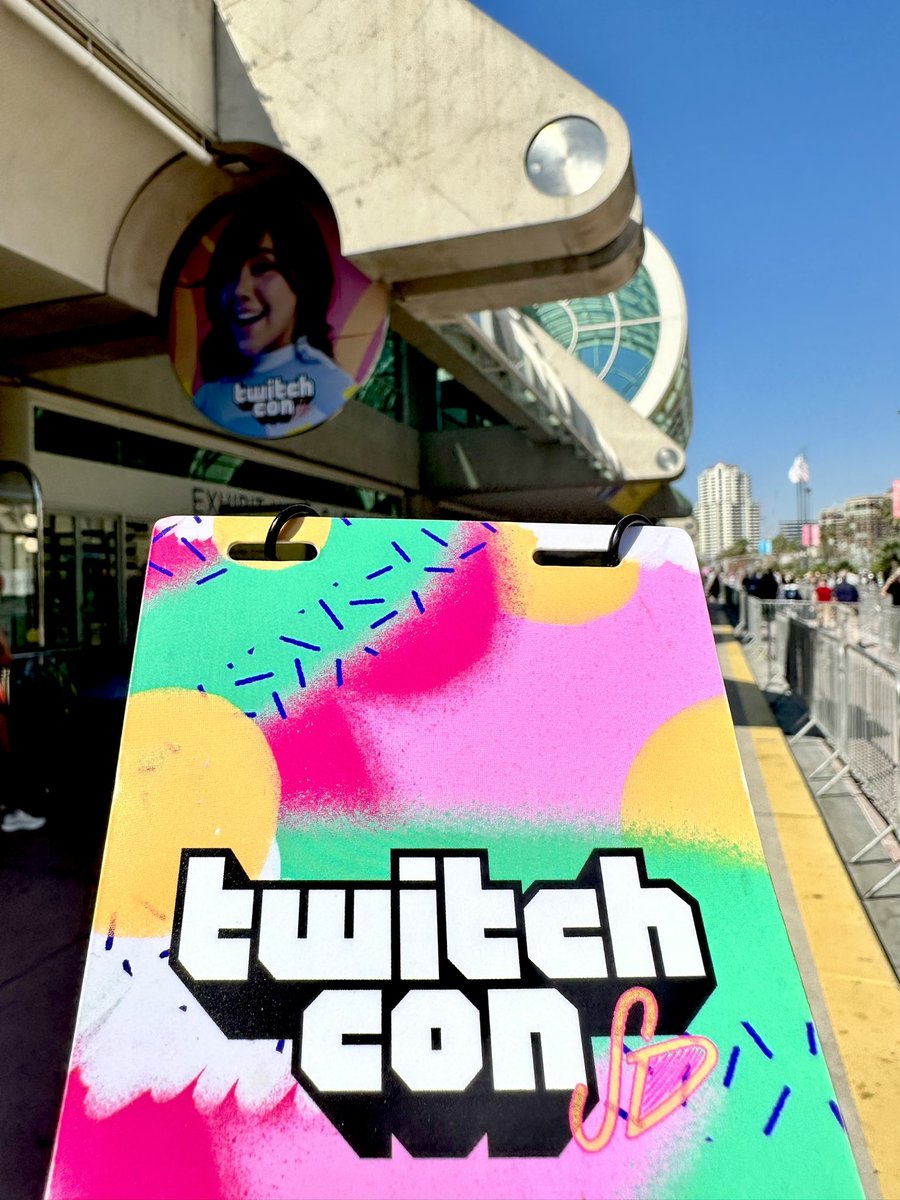 At the opening ceremony, speakers said that during pandemic, the Twitch community drastically increased in numbers of viewers, Twitch affiliates and partners, and hours viewed, as many people spent more time online.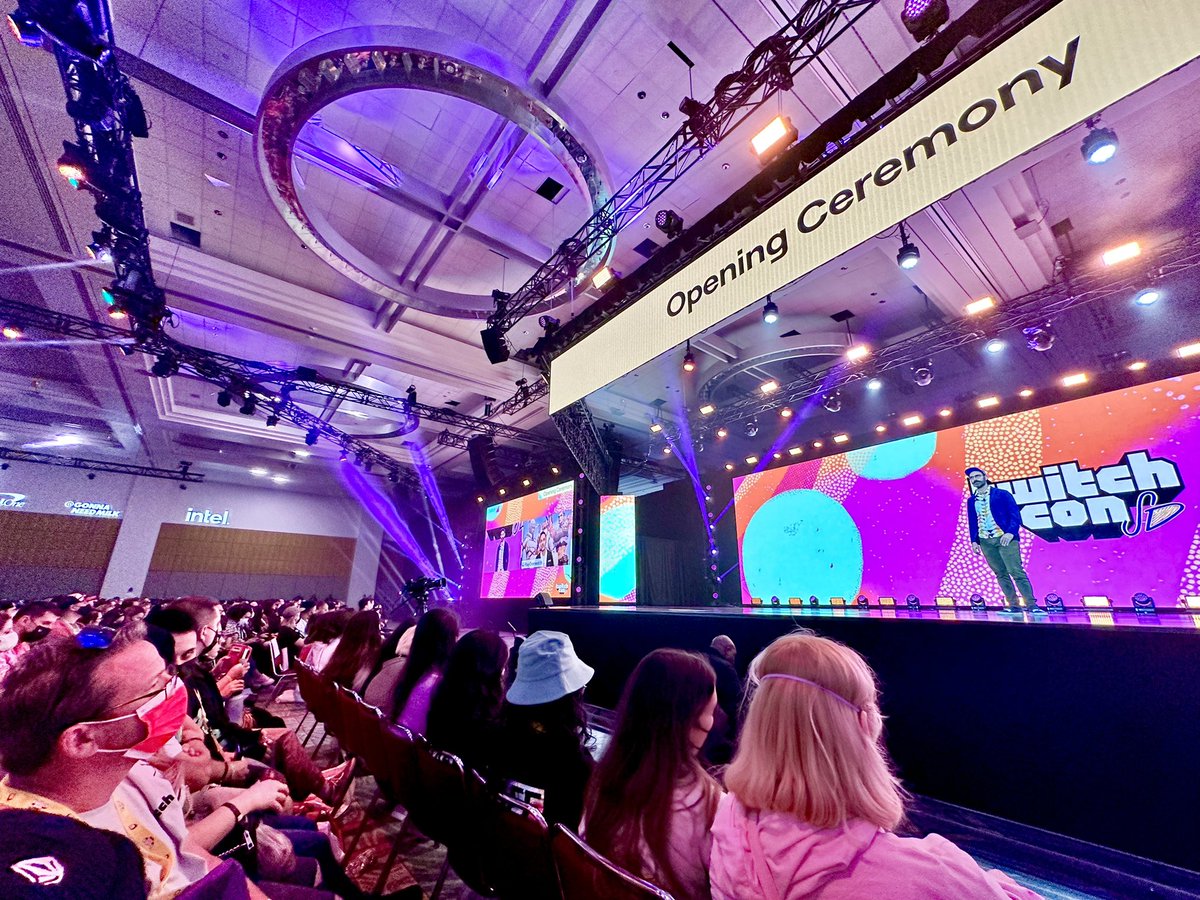 Twitch CEO Emmet Shear, who typically announces new product improvements during the Opening Ceremony, gave updates on two previously announced product improvements. He said that charity, fundraising, and giving have been popular ways for streamers to use their platform to give back. He said Twitch's charity platform will let viewers donate directly to the charity, instead of to the streamer, who must then send funds to the charity.
Shear then presented a $100,000 jumbo check made out to the American Heart Association, on behalf of a charity streamers. He said he always wanted to give a jumbo check out on stage.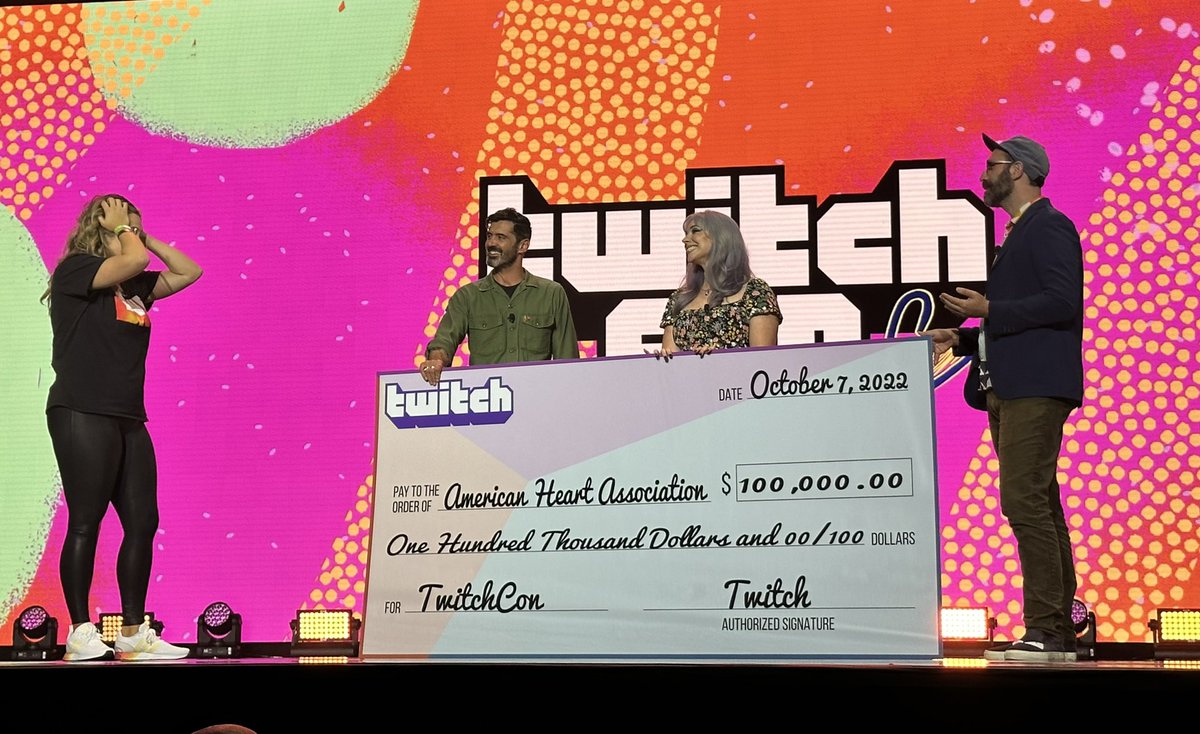 Shear also said that the new Guest Star feature, which lets streamers bring up to five fellow streamers or viewers on camera (similar to Zoom) will be available to Parters the next week, and all users the next month, with audience applause.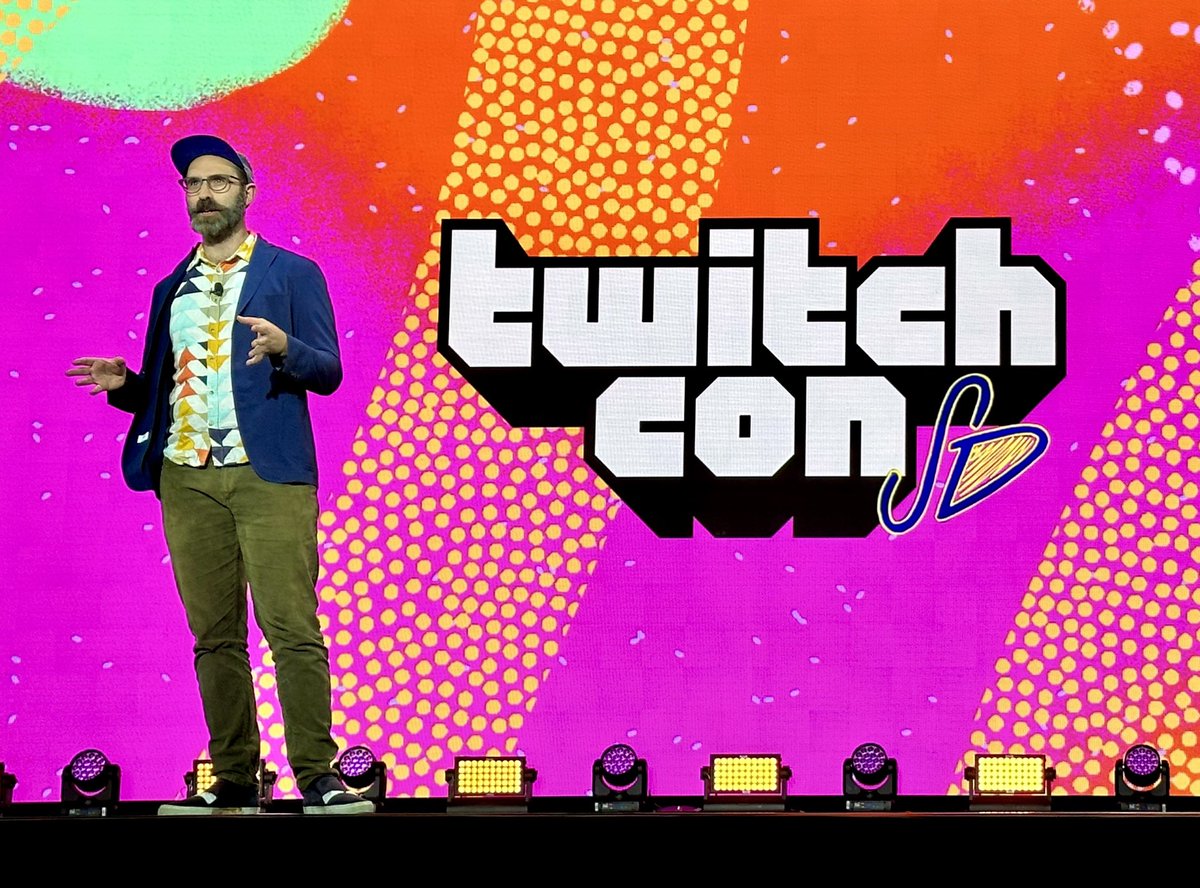 Throughout the rest of  three-day conference, top streamers met fellow streamers and fans, and spoke on panels. Panels covered a range of topics, including creating content, engaging viewers, making a pitch deck and more. Identity panels and community meetups featured Black, Latinx, AAPI, BIPOC, and queer streamers who shared their unique experiences connecting with their audiences. See recaps of panels below.
Streamers enjoyed the opportunities to meet in real life, from panels to the Partner Lounge.
"I absolutely loved the Partner Lounge! It was the perfect space to connect and befriend other streamers in the space. Also the coffee machine made getting up early worth it," said YegsTV, a 20-year old Partner who started streaming Minecraft during pandemic, and flew in from New Jersey. "Every partnered streamer was so down to earth and easy to talk to. I've been to countless conventions, but TwitchCon is definitely one of my favorites."
Twitch affiliate Big_Daddy_Addie also enjoyed the online-to-offline community-bulidng. "People go online to twitch to be entertained but also to have a safe space with people that give them a sense of community," Addie said. Being at TwitchCon and seeing your favorite streamers in real life, makes the sense of community even stronger!""
Attendees also enjoyed the Show Floor, Artist Alley, Kappa Cabana, (see below for details), and official Saturday concert featuring Megan Thee Stallion and Kim Petras.
At the Closing Ceremony, speakers said it was amazing to meet people IRL, especially people they had only met online.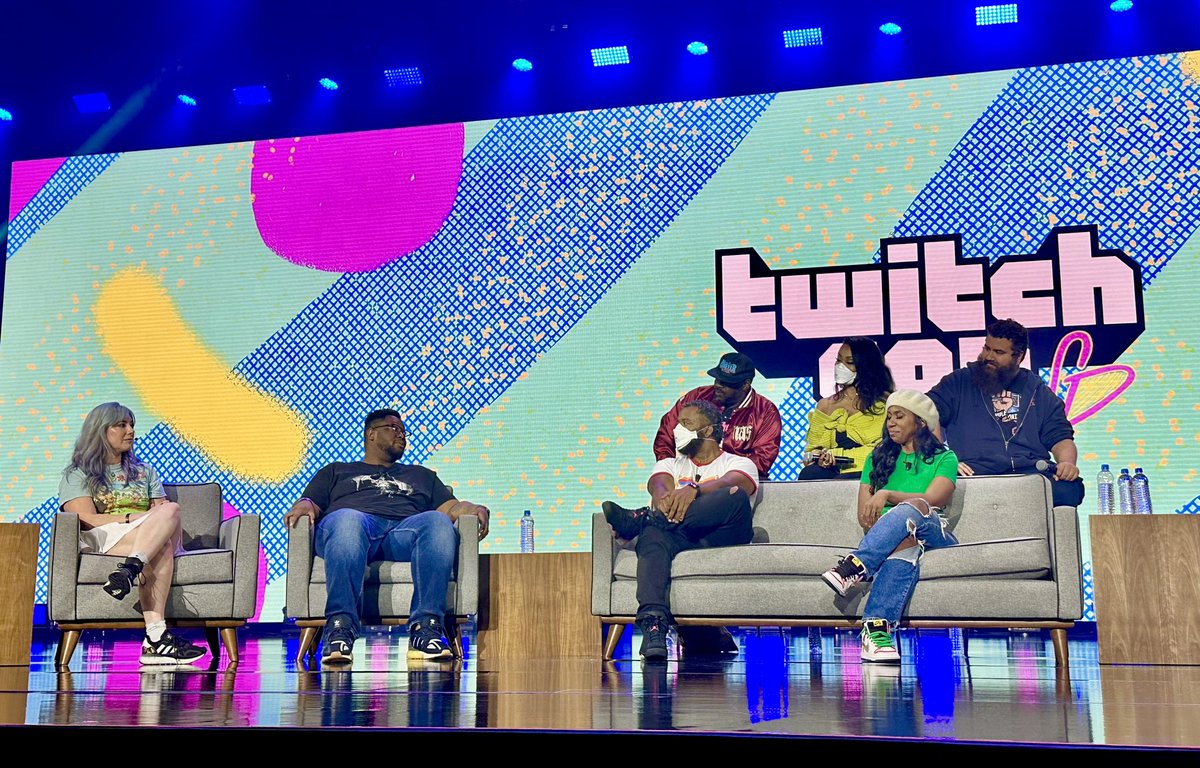 Concert
Megan Thee Stallion headlined the official TwitchCon concert presented by Amazon Prime Gaming at Petco Park. After Kim Petras performed, thousands of attendees cheered on Megan Thee Stallion. She performed her hits including Savage, WAP, and more.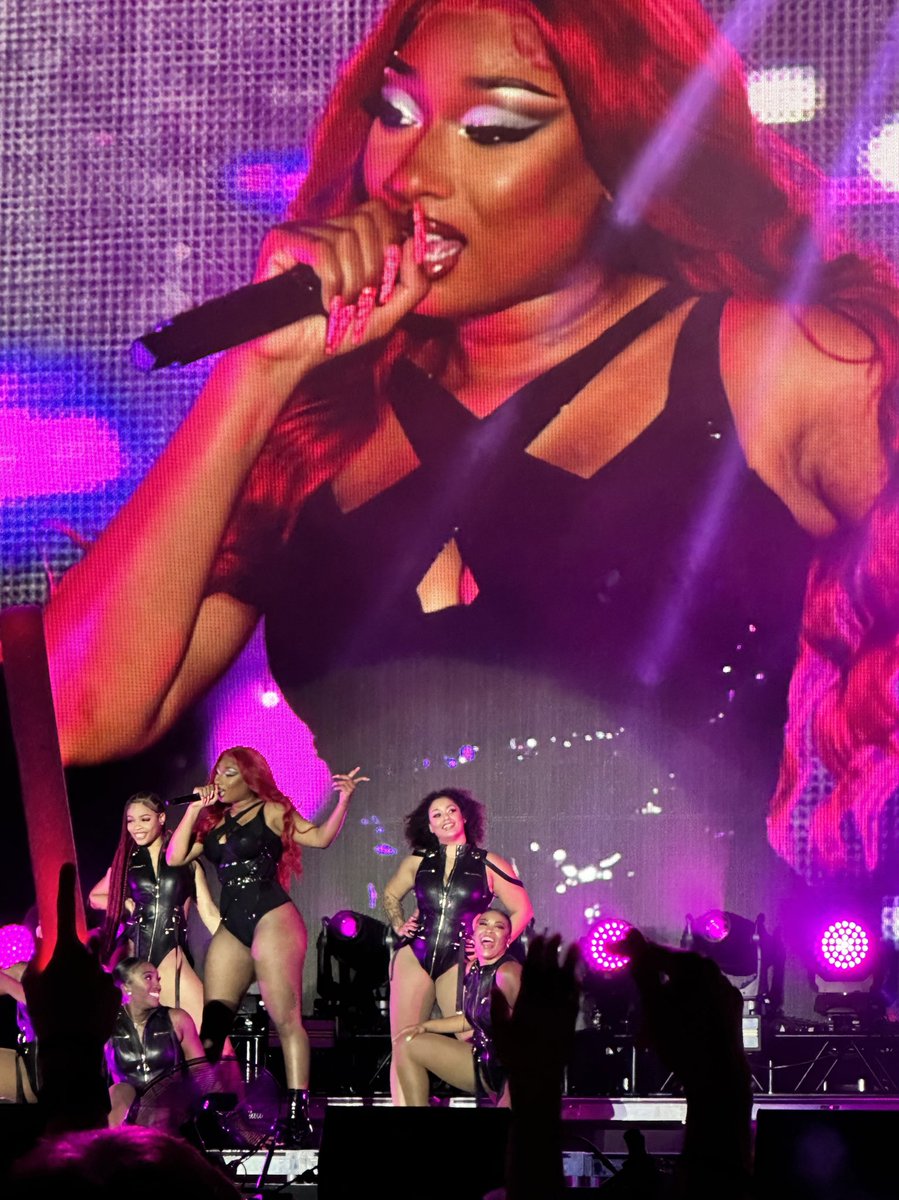 Just as Twitch streaming thrives on audience engagement, Megan did the same on stage by inviting three groups of 'hot girl' several attendees on stage, only if they promised to dance like crazy, and not just take selfies and pics with their phones. The audience chanted to get a cosplayer dressed up as Master Chief up on the stage – and it worked. Megan called the 'big guy' on stage and twerked with him, as the audience cheer wildly – a highlight of gaming culture + Megan which had several attendees saying 'only at TwitchCon!'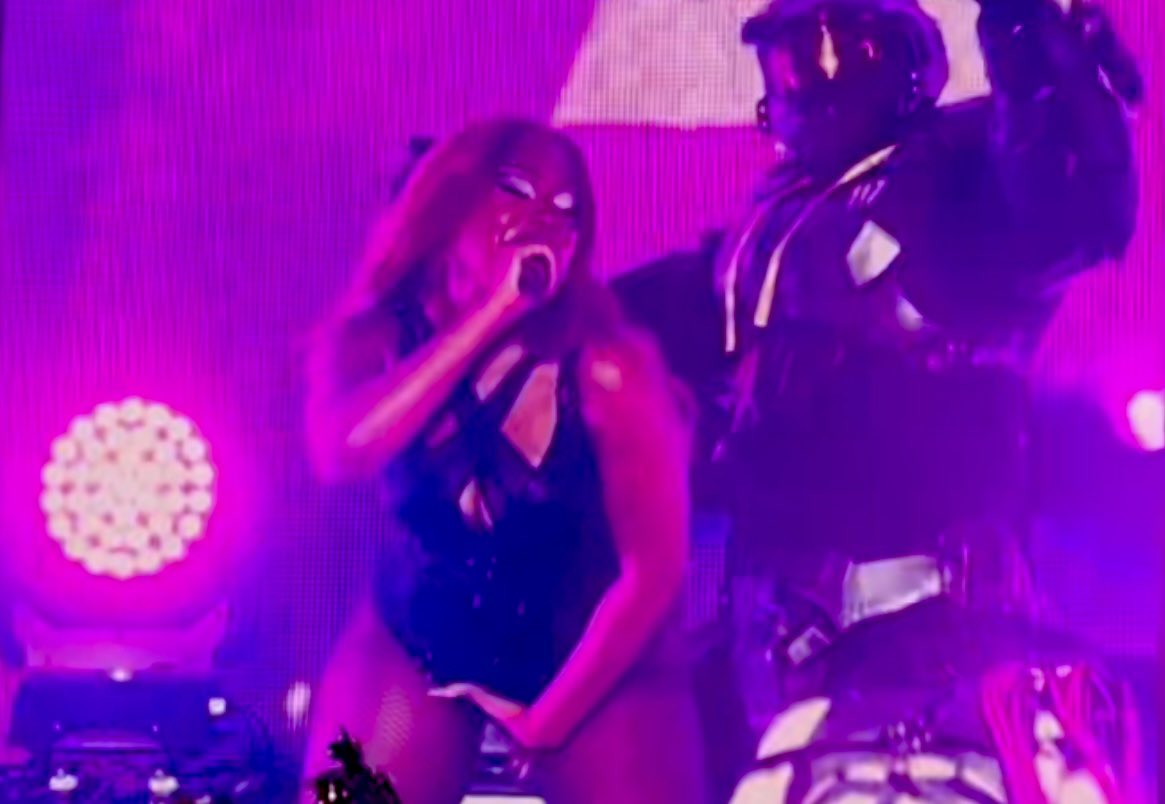 "My favorite part was definitely Megan Thee Stallion bringing a Master Chief cosplayer on the stage for a twerk-off!" Big_Daddy_Addie said.
Megan also gave a shout out for mental health awareness, saying it's important to take mental health breaks. She just two weeks ago launched a mental health awareness site and app badbitcheshavebaddaystoo.com with resources and hubs for Black, Latinx, and LGBTQIA+ people. The site's name is from a verse in her 'Anxiety' song.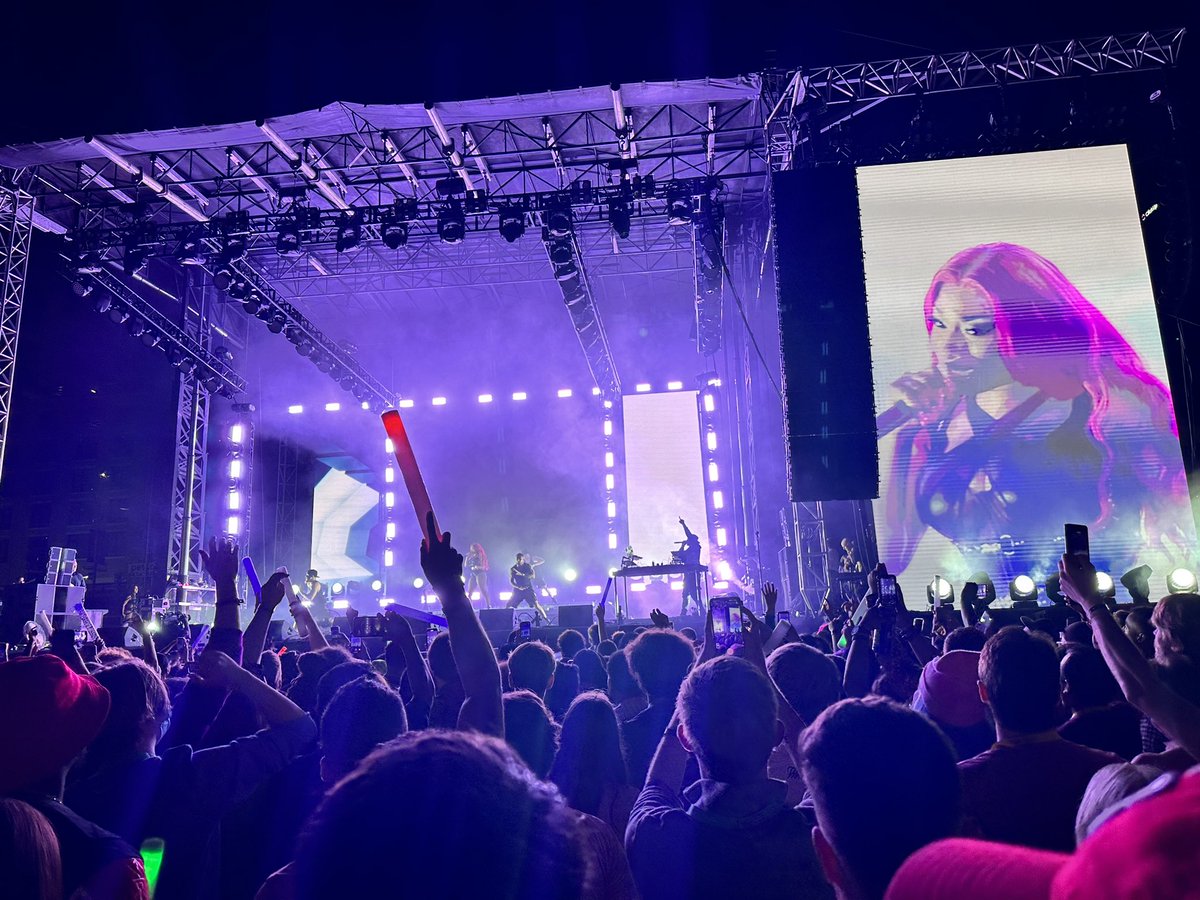 Panels
Experienced and new Twitch streamers gave valuable tips on dozens of panels all weekend.
CONTENT PANELS
How to Launch Your Creative Content: Put together pitch idea with mission and/or numbers to persuade sponsors. Don't let NOs discourage you; could be timing isn't right.  Be timely, responsive.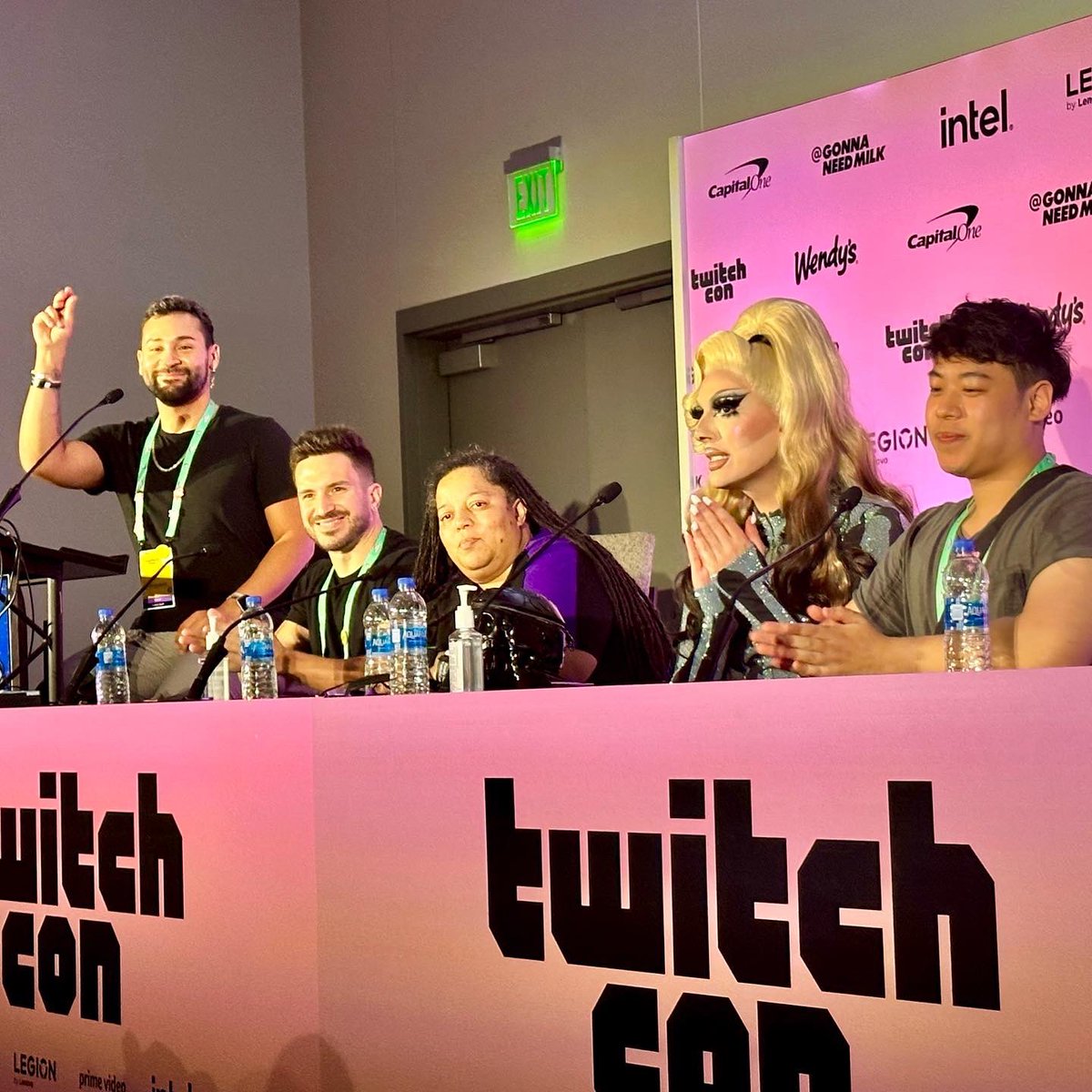 How to get your Streams Seen. Your profile bio should include your interests, hashtags/ categories, and social links. Stream at least weekly so algorithm 'sees' you. Stream consistently, like same time of day or week so your community know to tune-in live to see you. But also experiment with new times so new viewers can see you. Foster community. Be you. Network / collab w other streamers. The upcoming Left side bar will help people get seen, as well as pinned channels.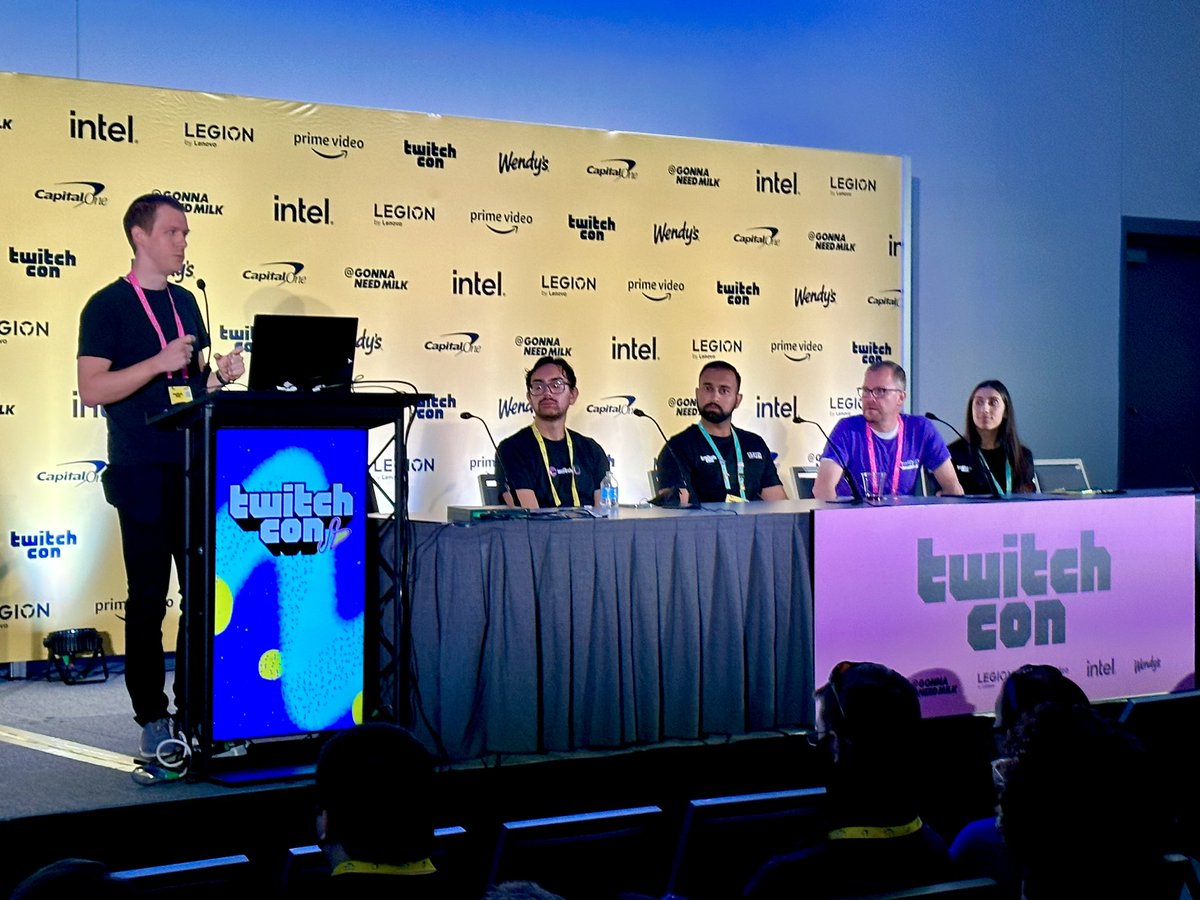 You're a Partner: Now What? Twitch execs and partners gave tips on what New Partners should do, emphasizing that once you become partner, you're just getting started.  Celebrate, letting your community know. Develop your media kit to pitch to sponsors. Do Twitch online classes and programs for new partners. Reach out to brands. Collab w partners/affiliates. Use metrics to tell your story. Continue your content. Try new things.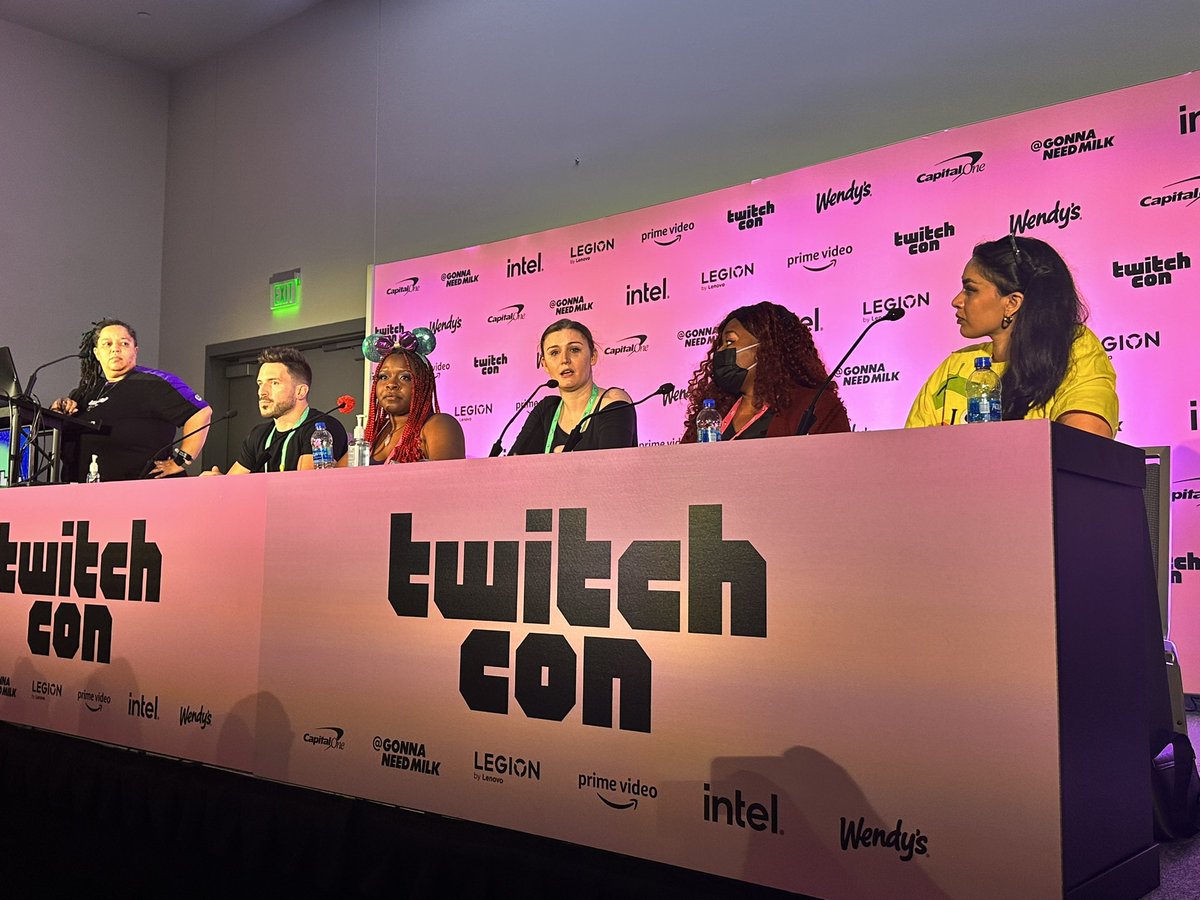 V-Tubing: Virtual Creator Panel. Three panelists participated IRL, and 2 via their virtual anime avatars.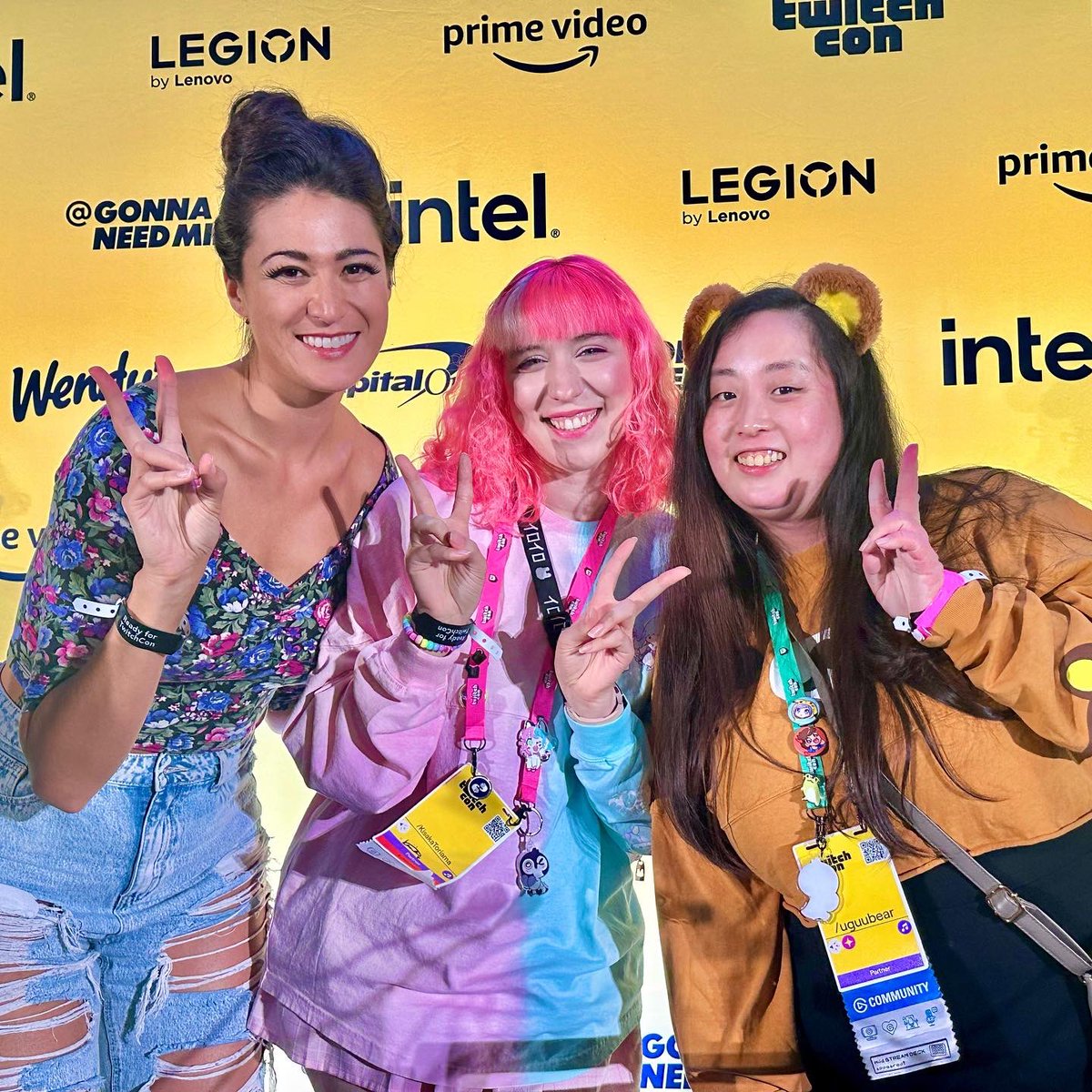 Speaker tips: Create your avatar/model: Can do 2D or 3D. Virtual streaming is fun because you don't have to worry about your hair, makeup! Use iPhone cameras and face tracking apps (Vtube Studio) for streaming.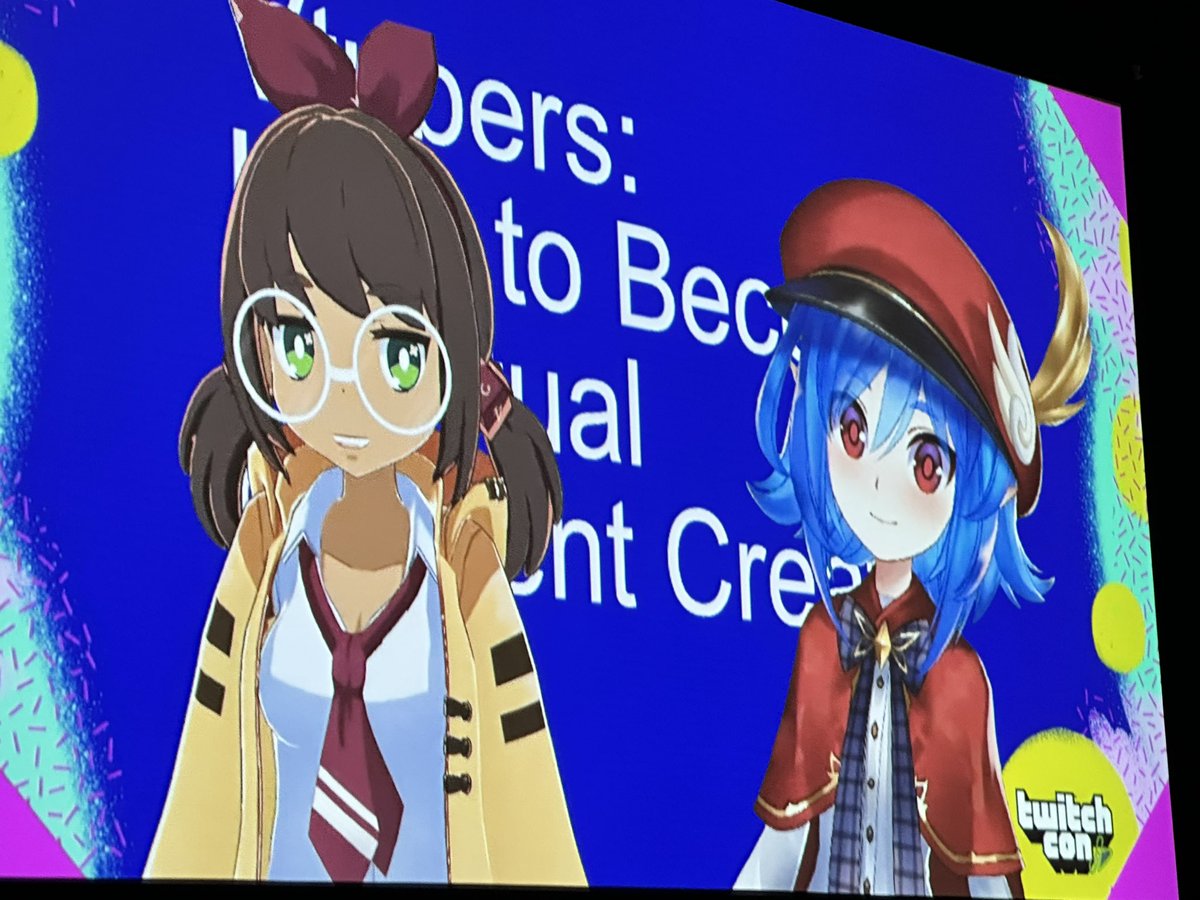 VR Role Playing. Streamers can do VR storytelling (like D&D in VR). Play in the open Metaverse, or join a niche closed world like scifi, fantasy. To get started: Get VR headset, create a character, get an avatar, and join a world.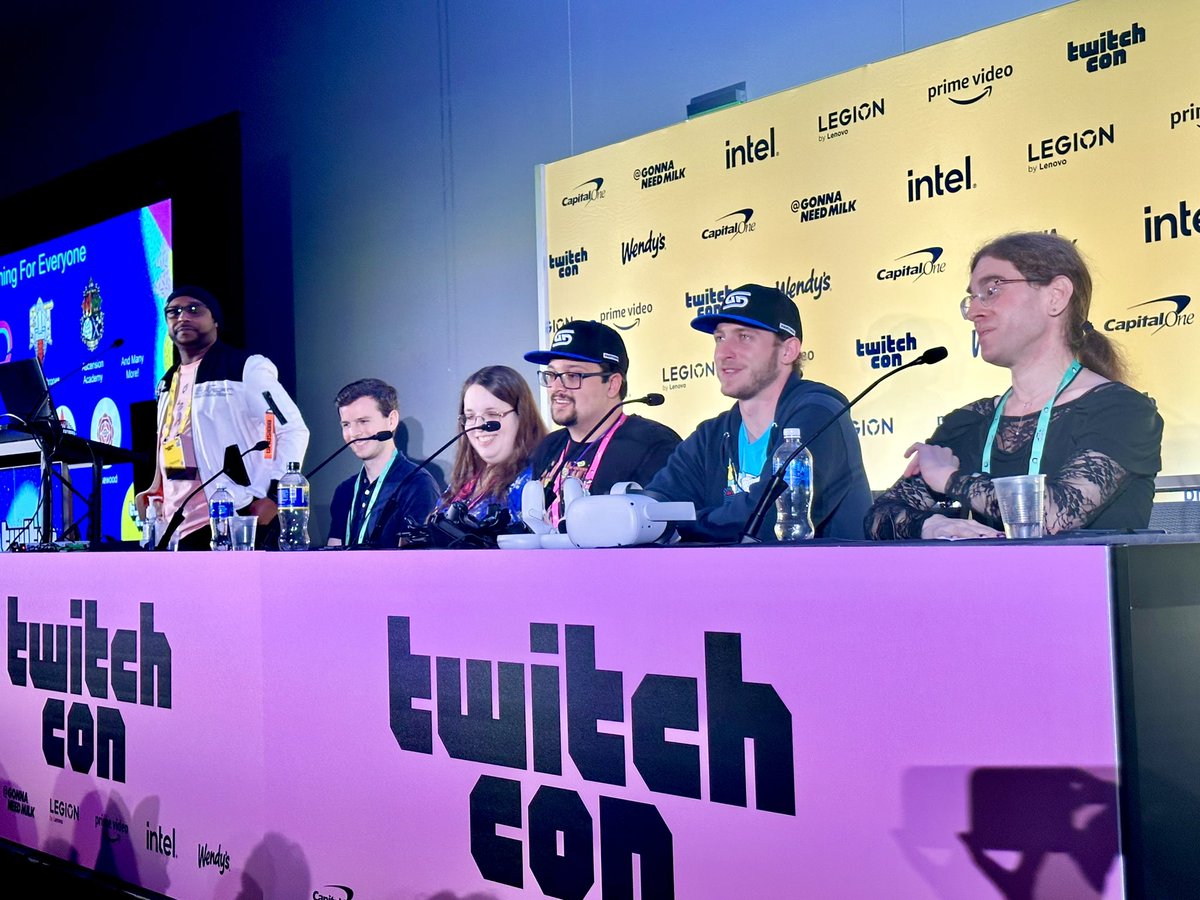 Creating Your Media Kit. At this workshop, attendees learned how to create their media kit they can use to pitch themselves to potential sponsors. Use on-brand photos to tell your story. List yourAchievements: Awards, Activations w numbers if you can like. List Twitch and social media metics like follower count, but emphasize engagement, which sponsors are looking for more. Include  your demographics and audience – who follows you, from anecdotal, other social, or surveys. List past sponsors with logos, and testimonial quotes. Include any Press mentions /panel speaking. Finally include social media links to your two-three most popular or active socials. 
IDENTITY PANELS
AAPI Streamer Panel:  Panelists described their experiences growing up in Asian-American mixed households, or raised in predominently white neighborhoods. Speakers gave advice, including: Be you. Be proud. Share stories.  Learn about your culture. Your people find your stream. Share your culture on your stream – people can easily relate to discussion of favorite foods. Eg. dumplings, boba, and more.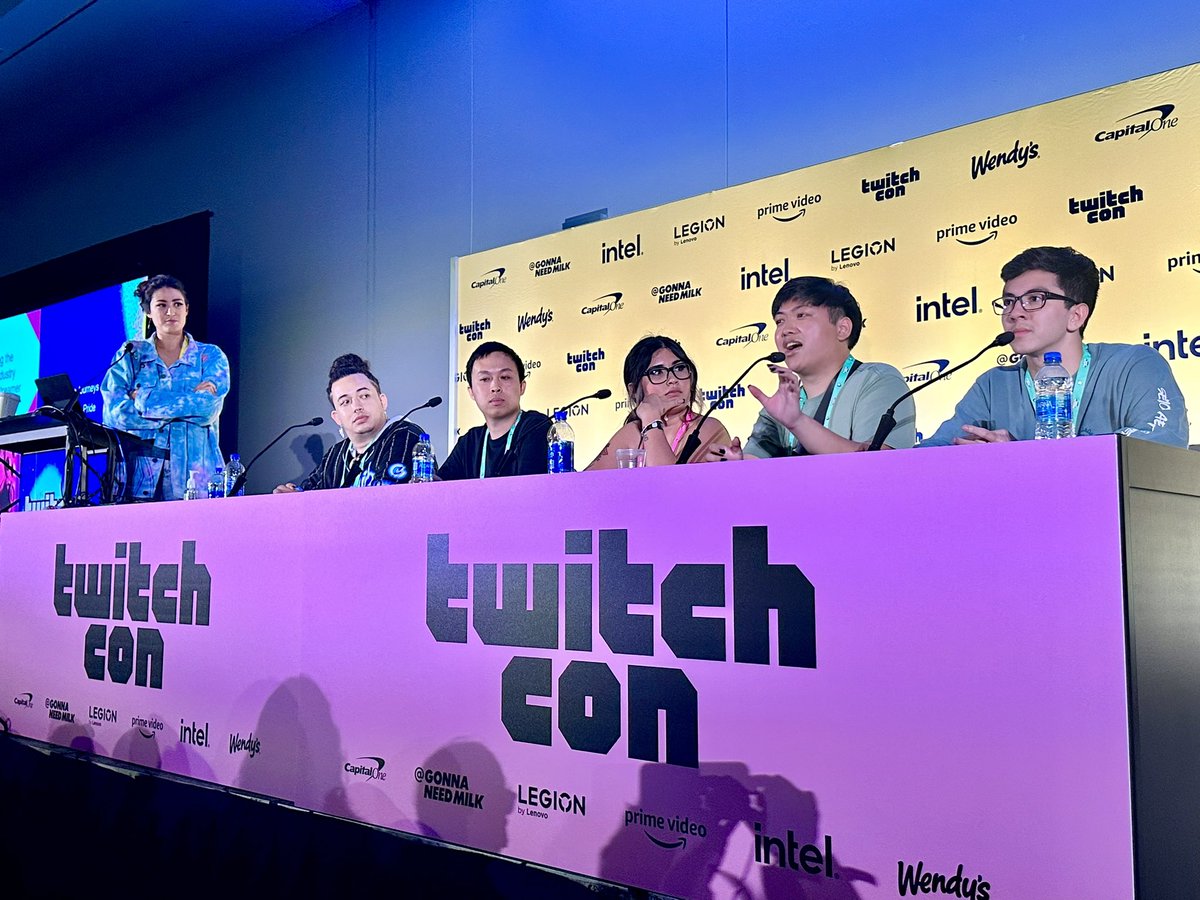 Several speakers said that it helps to see more AAPI representation in games. When a Hawaiian streamer said he saw the Hawaiian character Gibraltar had a skin which included traditional tattoos, it brought tears to his eyes to finally be authentically seen. He talked about it with his viewers.
Queer Communities.  LGBTQ+ speakers said that TwitchCon has felt like home, and being asked to speak on panels has been validating. To ensure safe spaces, Twitch product could do more: Eliminate bots, require more account verification and auto-moderation. Tech tools and mods should proactively restrict block hate-speech, attacks, and accounts, rather than always have the onus on the victim to report it. Issues should be reviewed for prompt resolution, by LGBTQ moderators.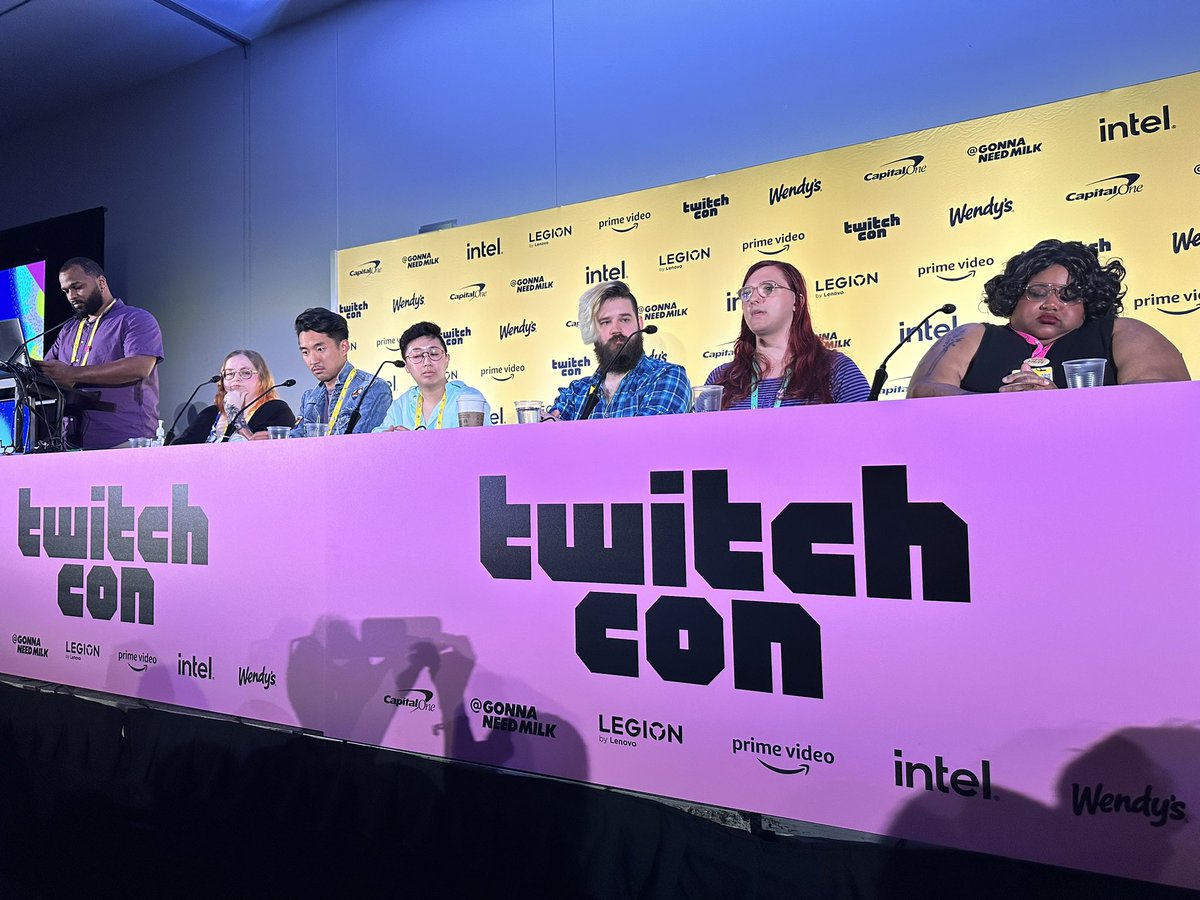 Streamer Etiquette in BIPOC Community. Be respectful – Educate – Have real convos – If people are argumentative or trolling: block – If you don't feel represented in online spaces, start one yourself.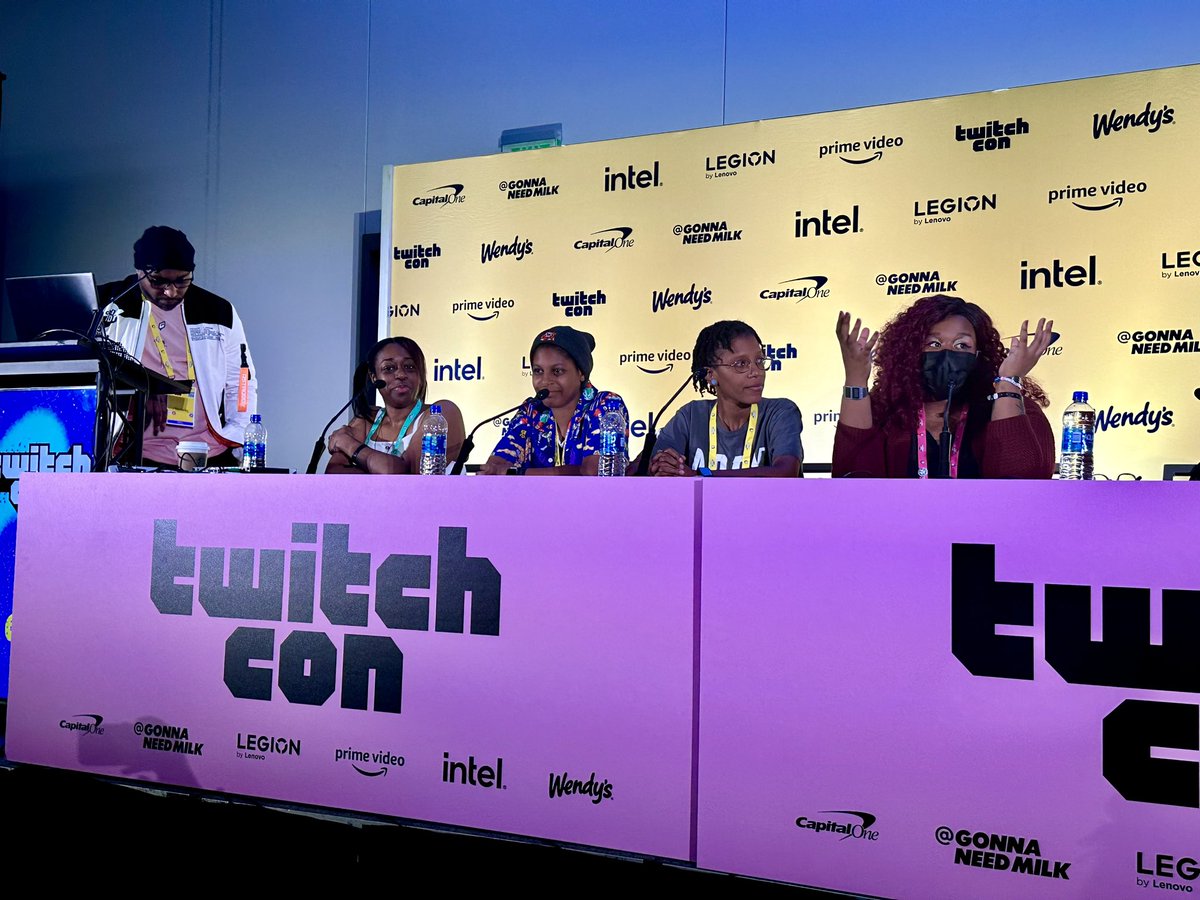 Show Floor
Twitch Rivals Arena featured tops streamers competing against each other.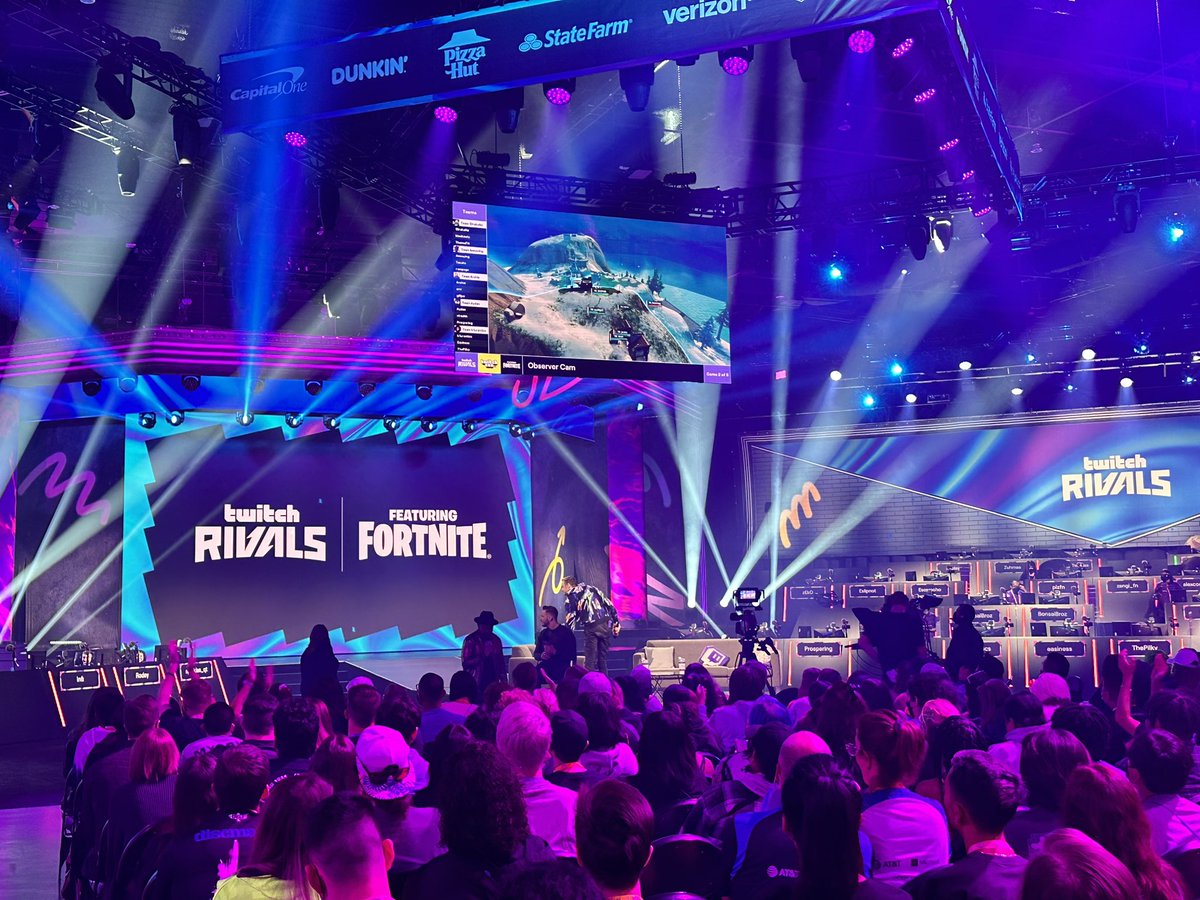 Loot Cave featured TwitchCon merch aka loot, including traditional Twitch block logo, and a wavy 70s style logo on pastel tie-die colors.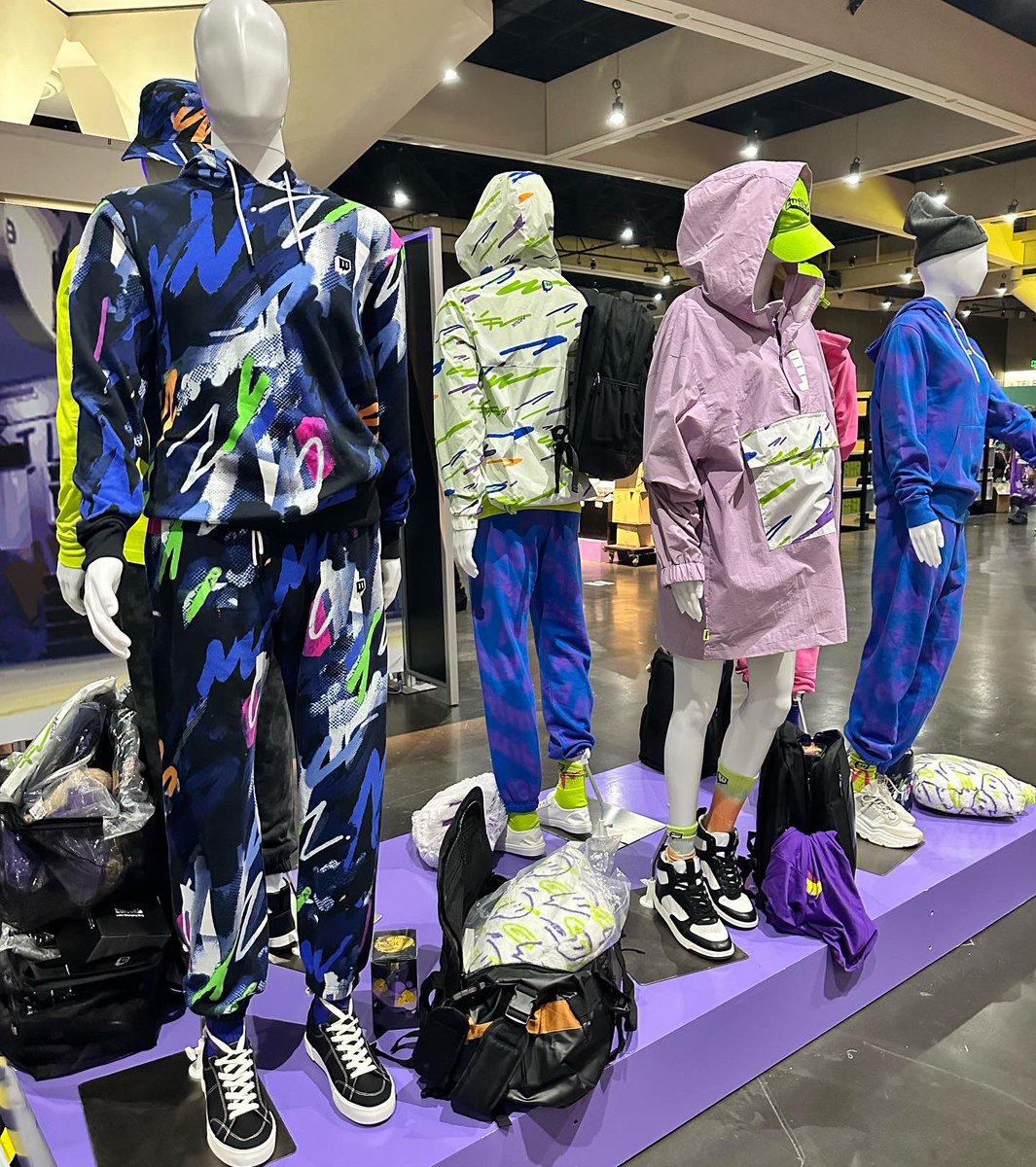 Twitch pillows, plush bears, and water bottles were also popular. Many streamers planned to wear their Twitch loot on their streams to show their viewers they were there.
Gaming Area: attendees could play games.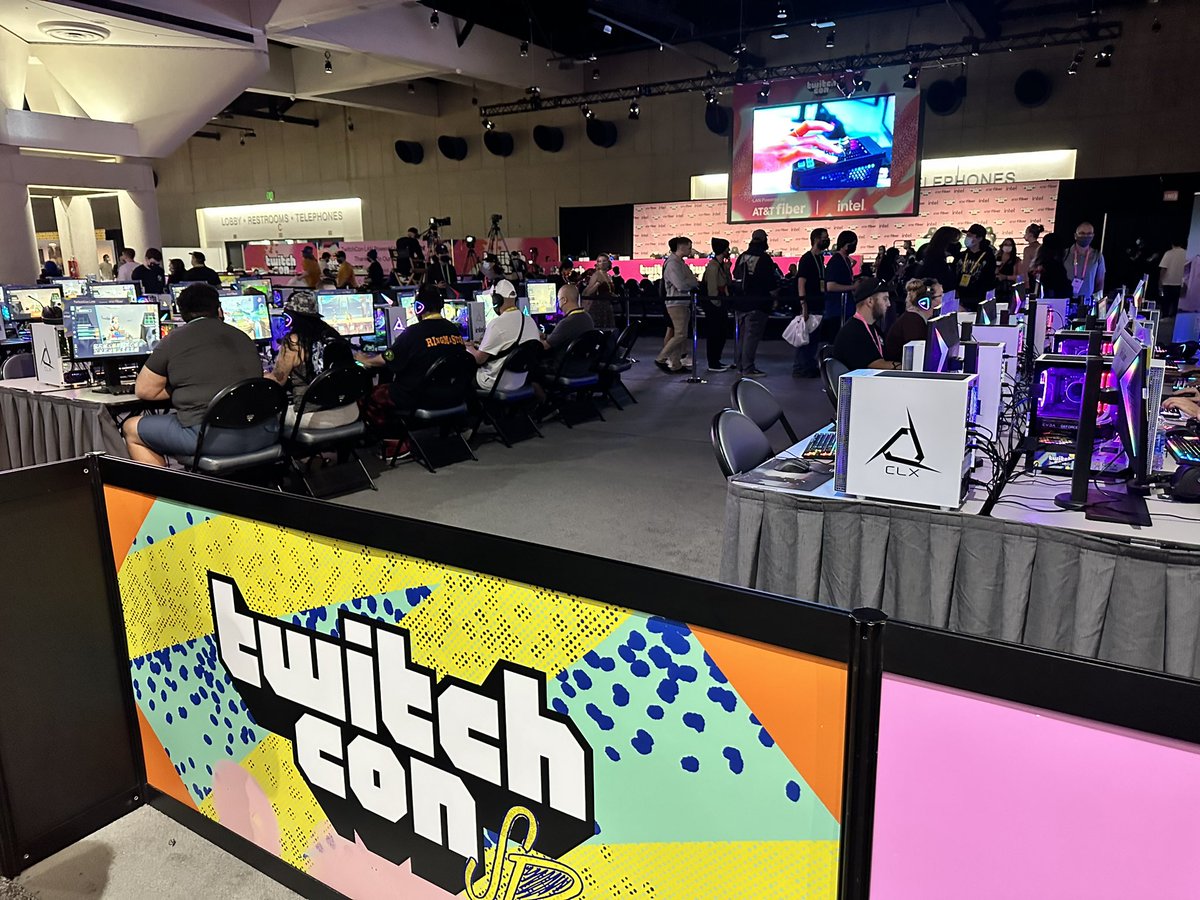 Activations
Attendees did sponsor activations at dozens of booths on the show floor.
There were two foam pits where attendees battled to knock each other in the pit.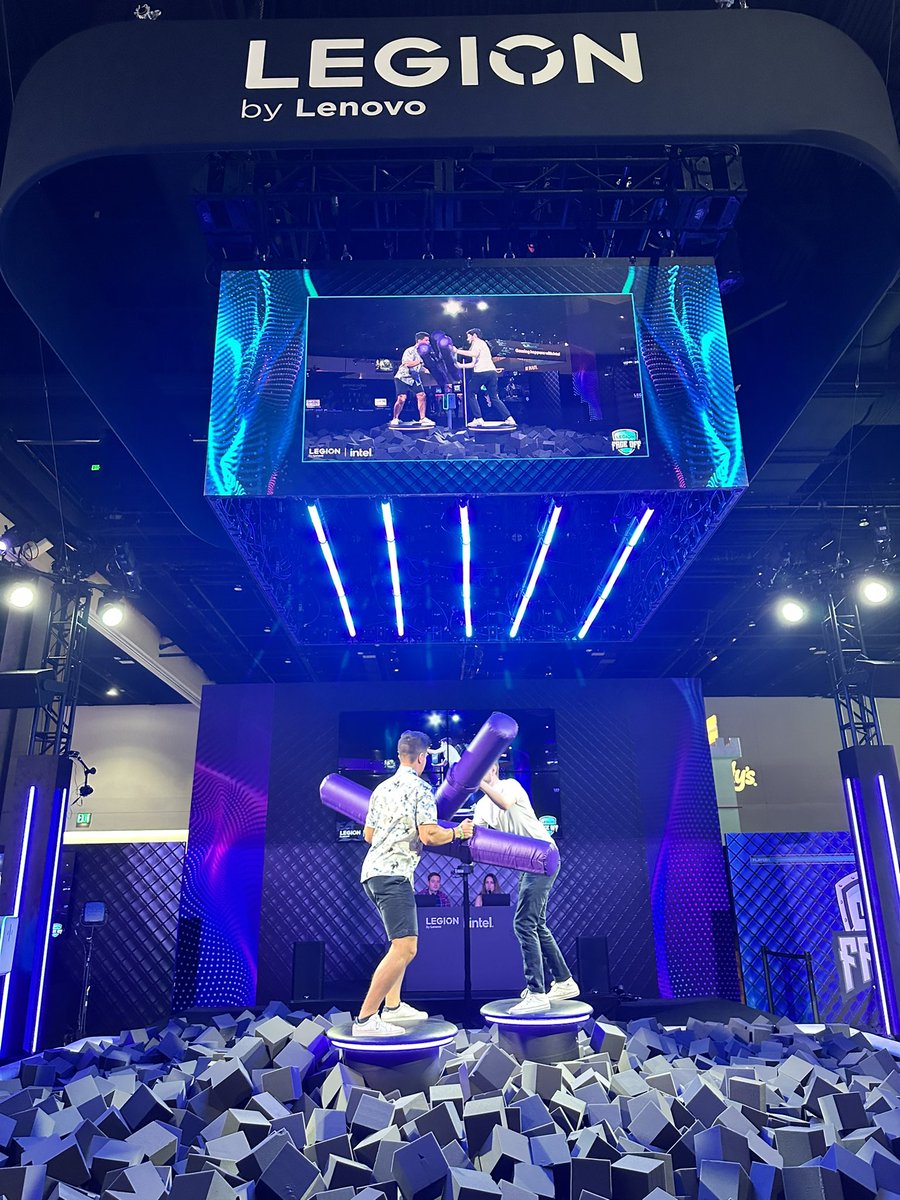 Unfortunately, three participants reported injuries at this shallow Legion by Lenovo Intel pit. Don't expect foam pits to return next year.
Wendy's also had a foam pit, VR Wendyverse experience, and grape shake samples (to match Twitch's purple color).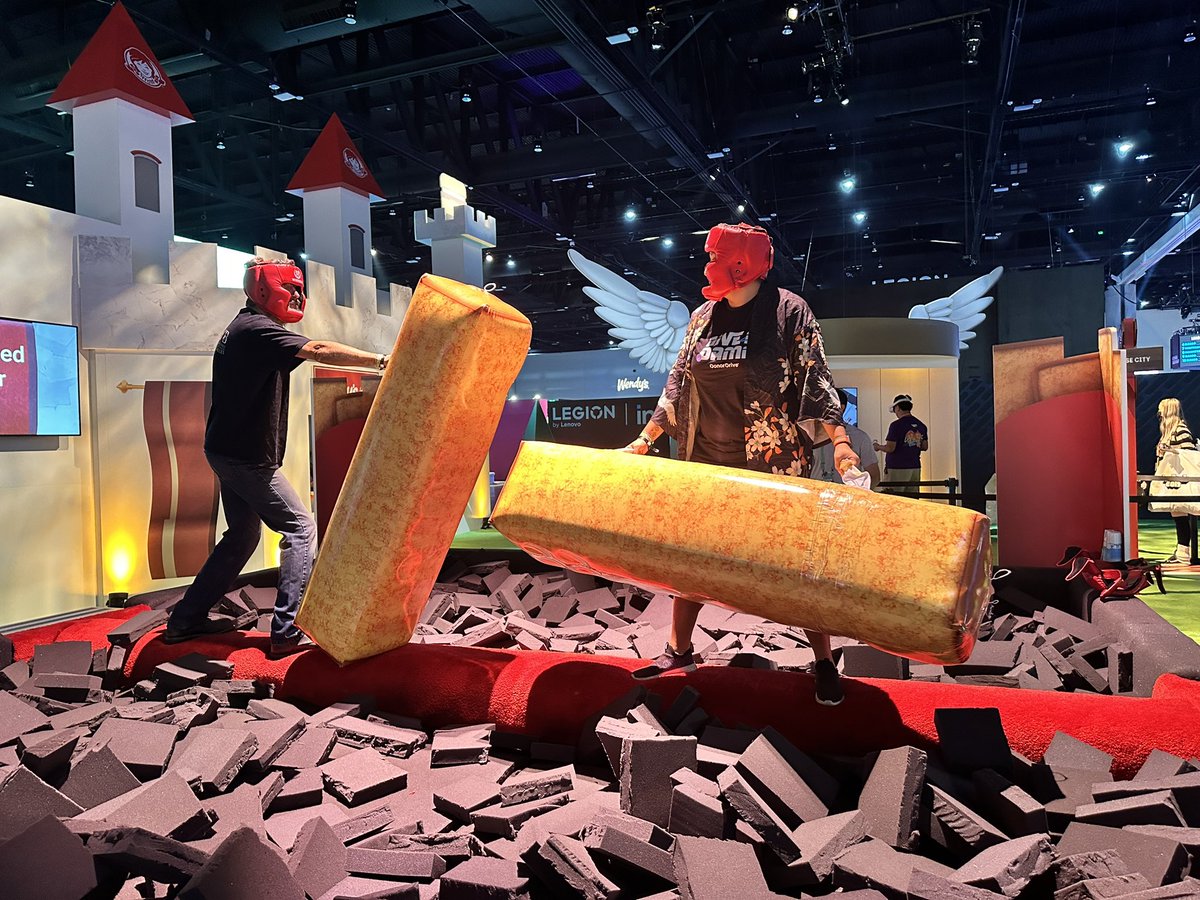 McDonalds: attendees could play the claw game for a chance to win prizes, and see branded merch.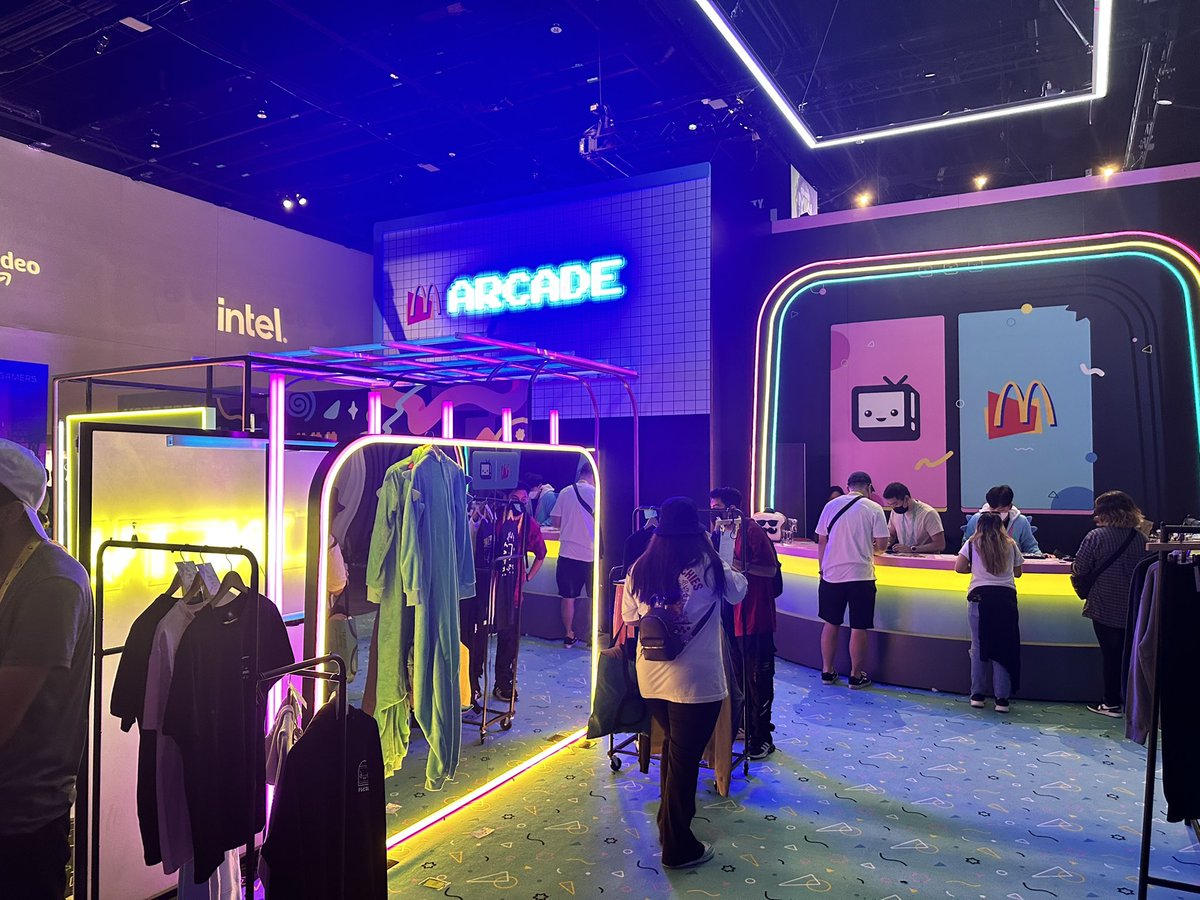 Infinite Album lets streamsrs click a few genre and vibe controls to create AI generated copyright-safe music, which streamers can use during their gameplay streams.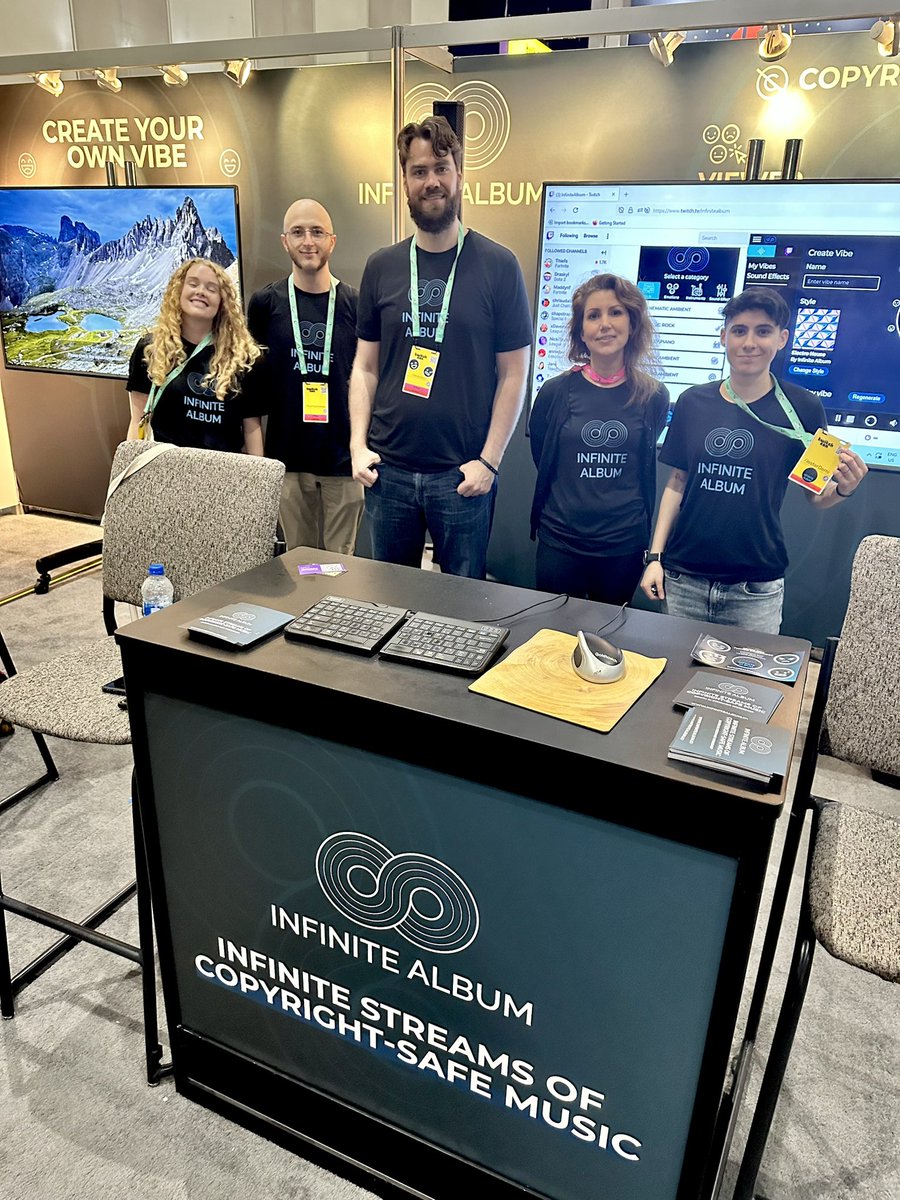 Kappa Cabana
Attendees 21+ relaxed in the Kappa Kabana lounge on the convention center deck, enjoying cash bar, views of San Diego bay and the Coronado Bridge. Attendees networked, played cornhole and ubiquitous Connect Four games, and enjoyed music and panels.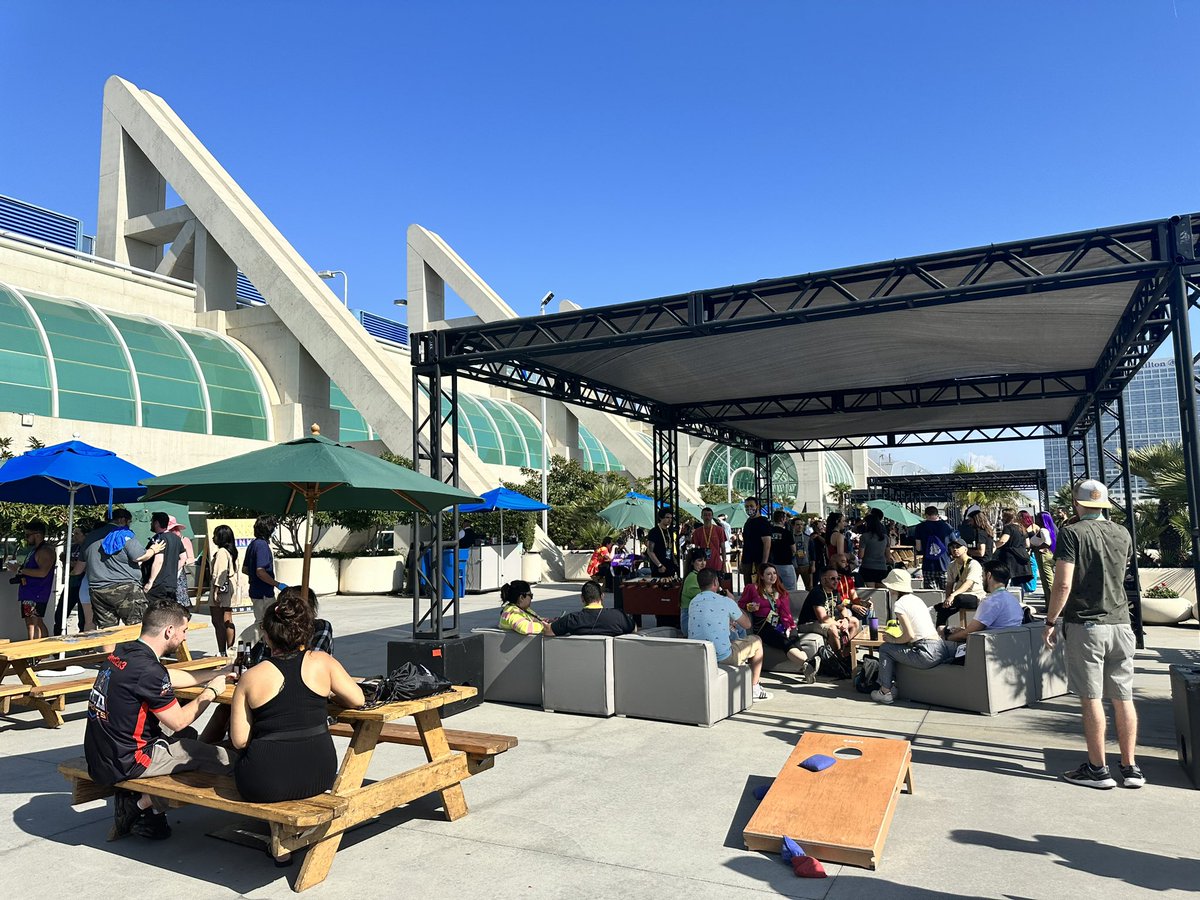 PARTIES
Several companies held private parties in Gaslamp, including several LA based companies.
Team Liquid hosted a party on the roof of the Marriott, with fire pit, city views, and team mascot Blue the horse.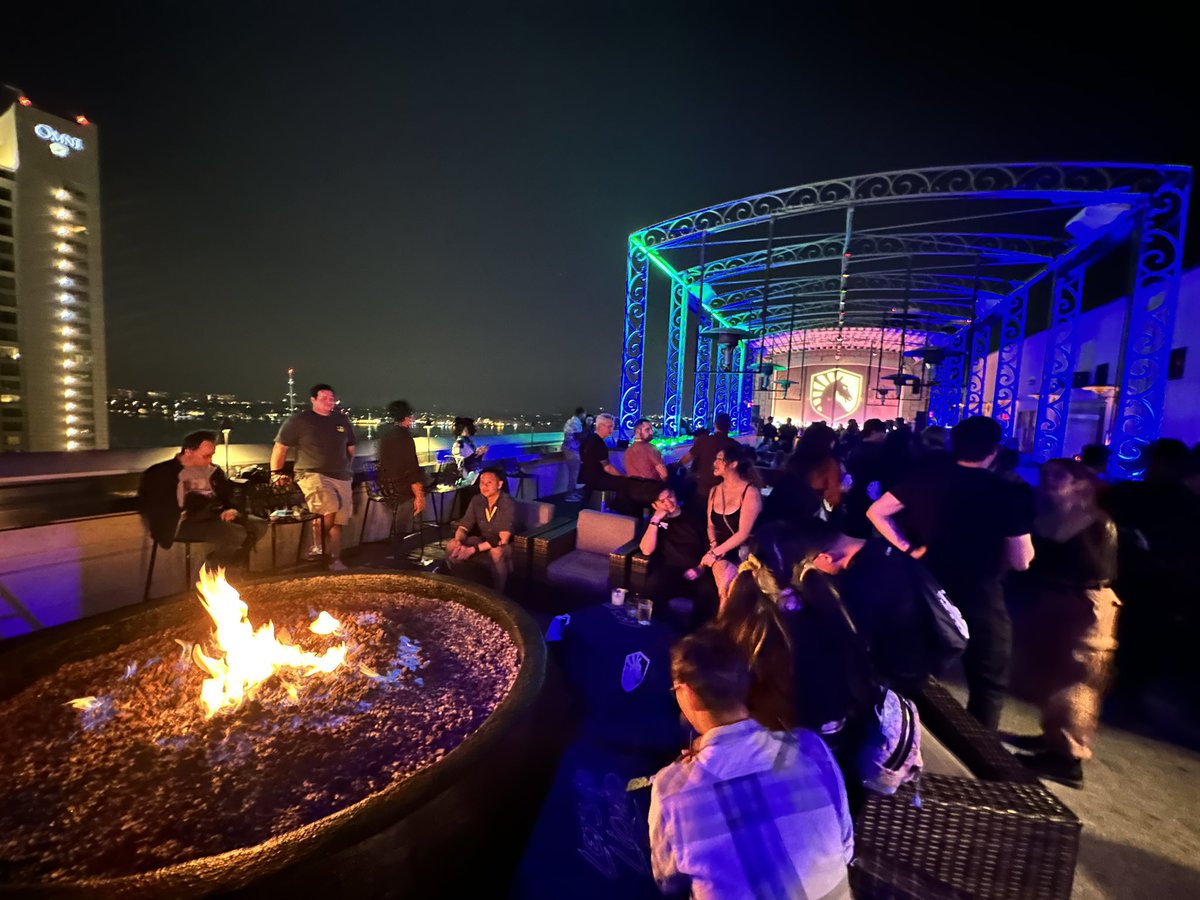 Attendees received gift bags including Blue plushie, face mask, pins, and Team Liquid x Fortnite cap and socks, and knit cap.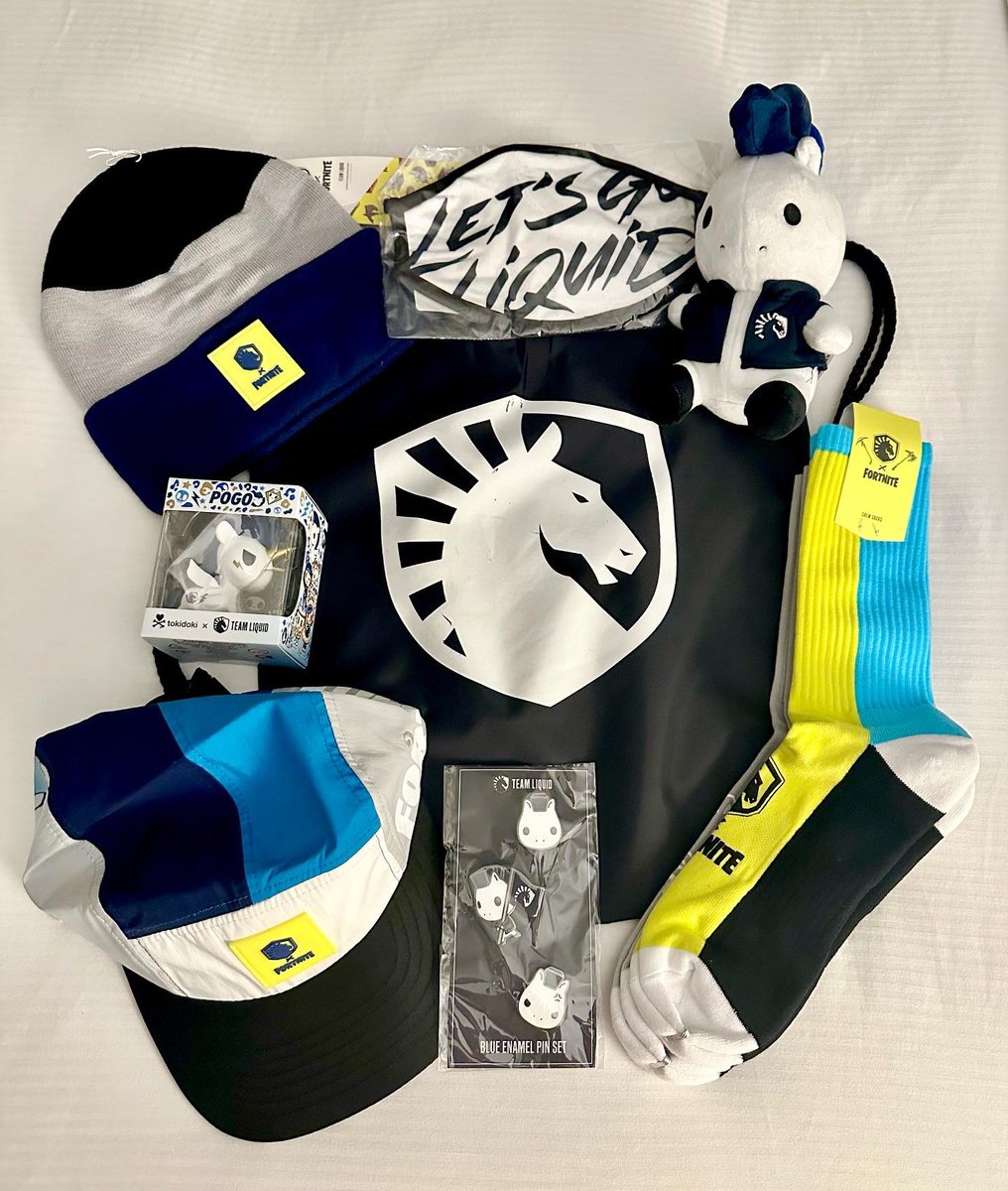 Juvee / 100 Thieves. Juvee fruity energy drinks hosted its launch party. It's founder also started 100 Thieves so this was also known as the 100 Thieves party. Several 100 Thieves creators attended.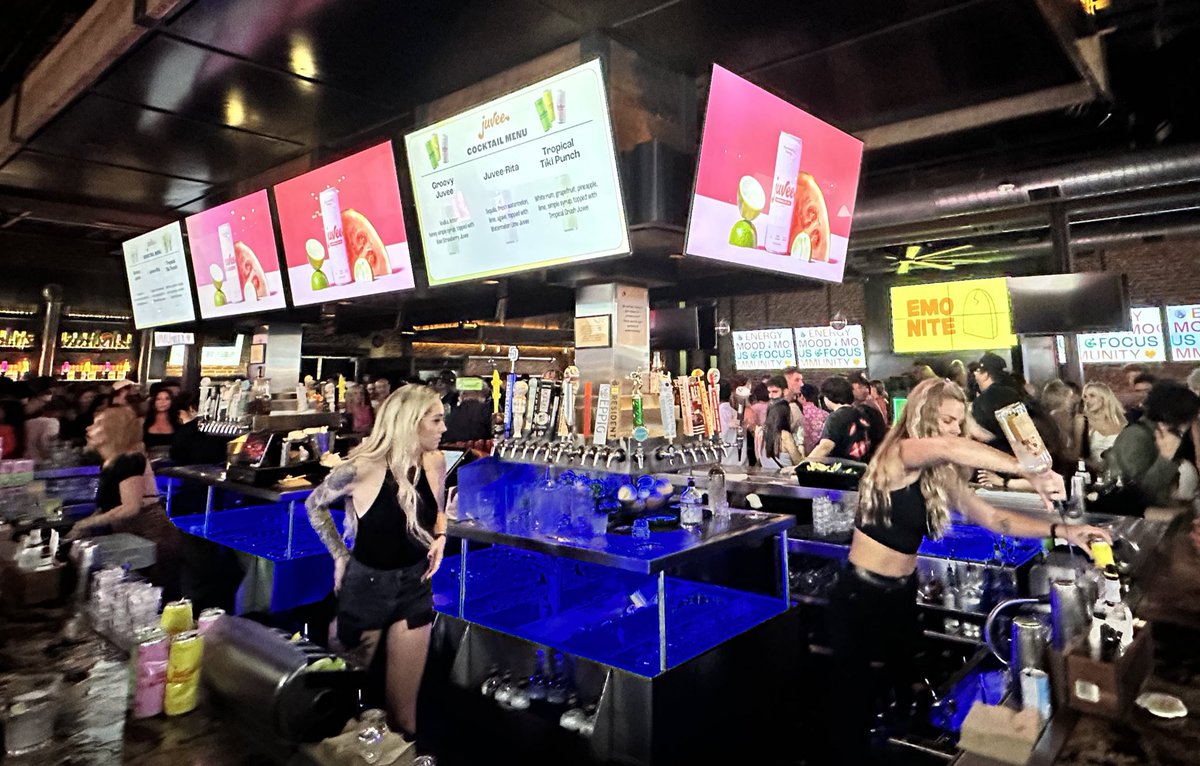 Fourth Wall hosted parties and BBQs at a rented mansion with fire pit, jacuzzi, and pool with three cabana beds in Hillcrest.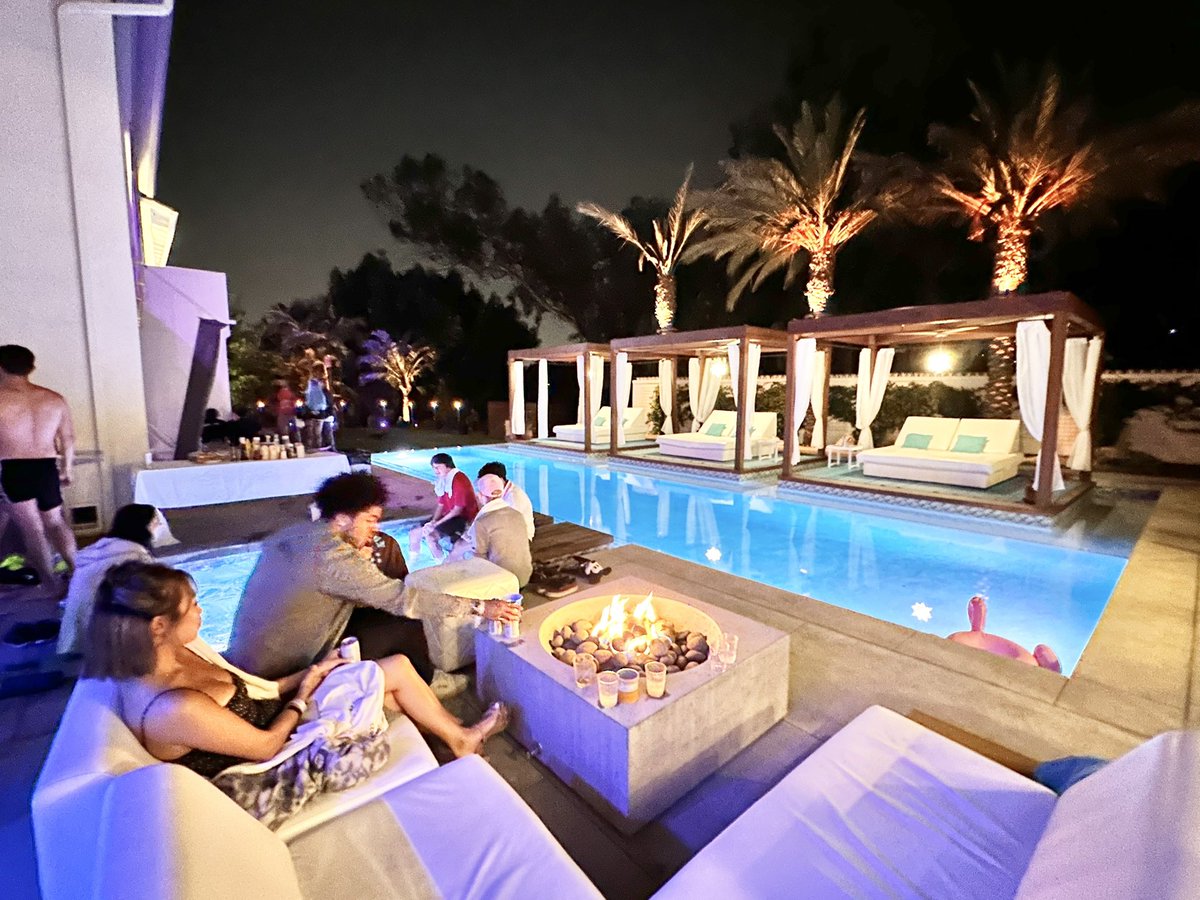 Amazon Shopping hosted a crown theme party with fanny bags and koozies.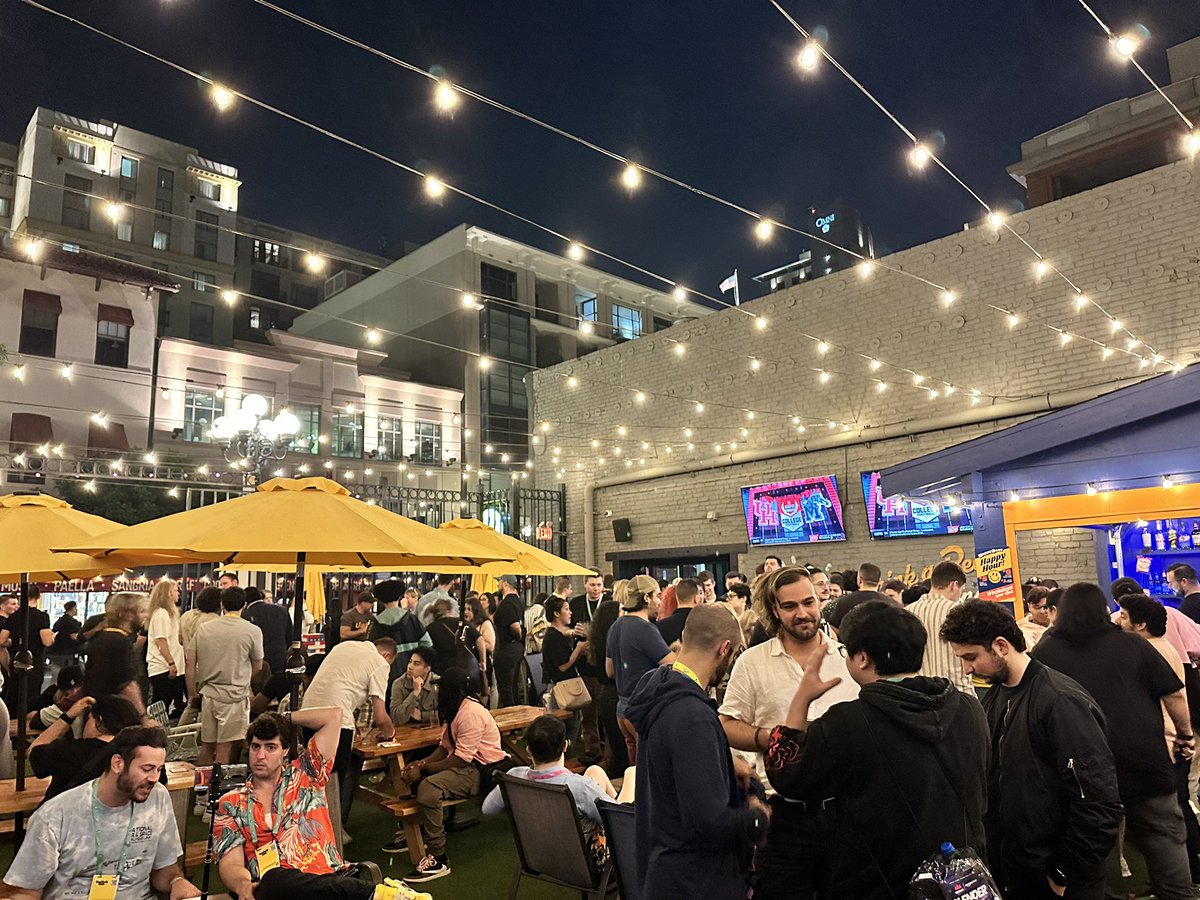 FazeClan hosted Travis Scott at Moonpay VIP party.