Two Bit Circus opens its much anticipated micro-amusement park featuring escape rooms, story rooms, VR / AR games, digital carnival games, lounge and a restaurant in downtown LA on September 7.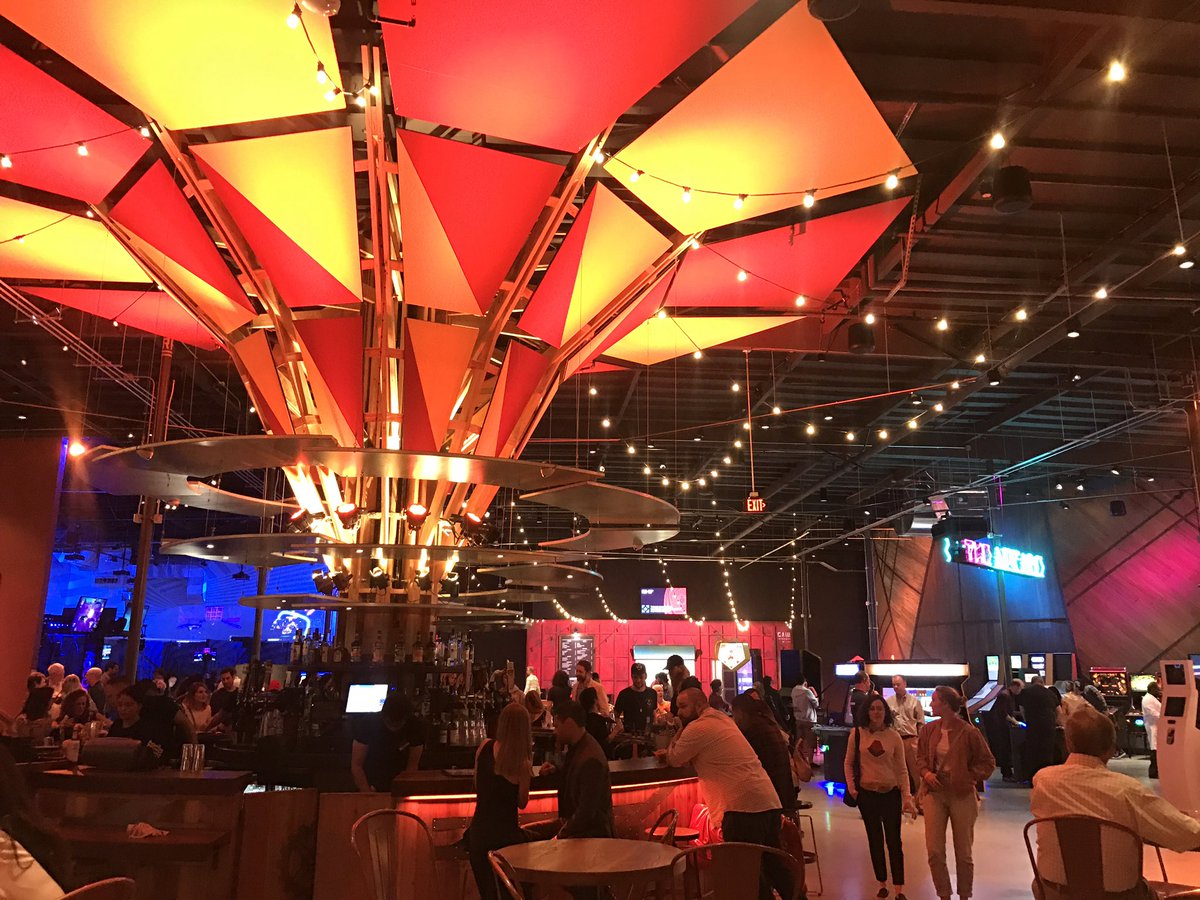 LA Mayor Eric Garcetti spoke at the Sept 6 Grand Opening party, featuring light-up stilt walkers, jugglers, and a flambe dunk tank.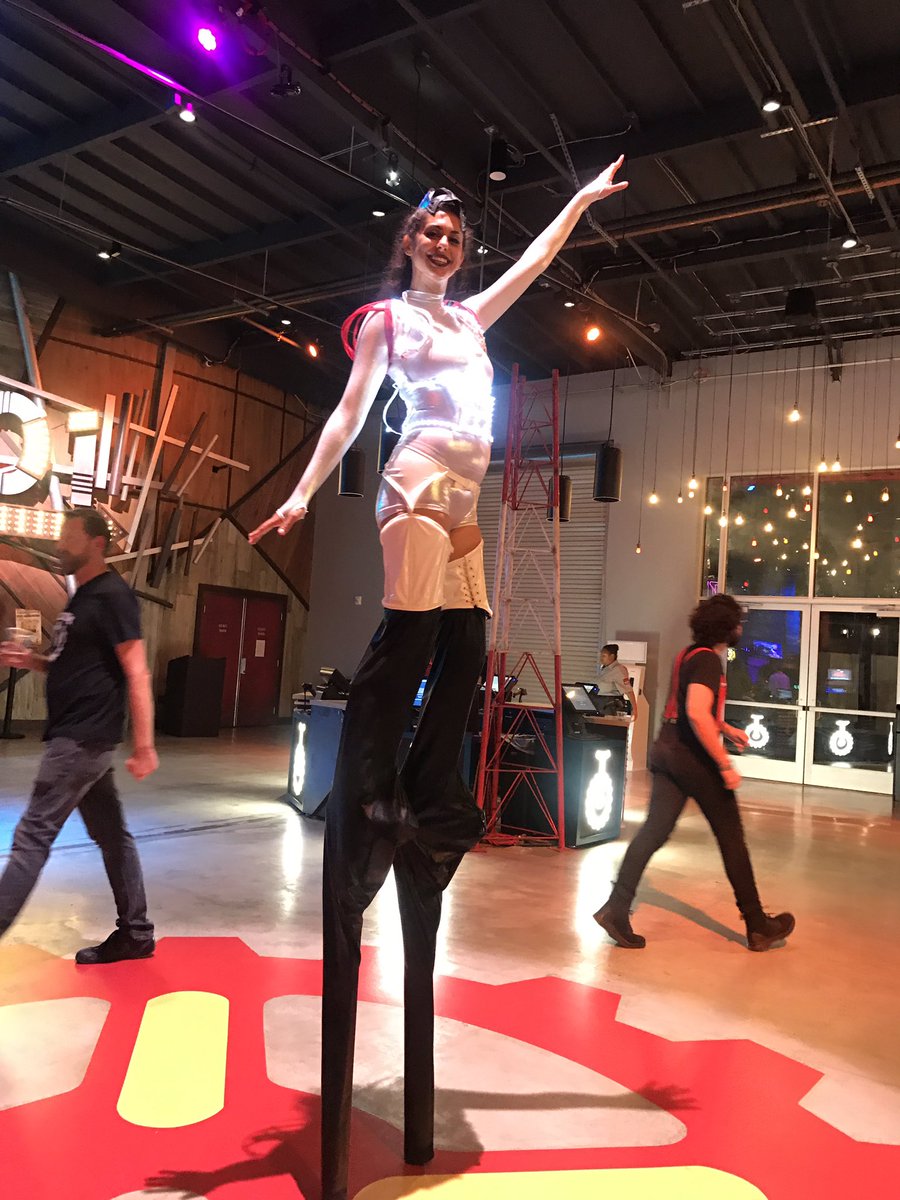 The 50,000 square foot space hopes to serve as a tech and games community center by hosting events, premiere parties, meetups, and game tournaments for the general public, indie game developers, and Hollywood industry executives.
"With all this great new tech from VR, AR, different kinds of sensors, we thought that we could be an exhibition for that stuff and create new kinds of experiences," said Brent Bushnell, Two Bit Circus co-founder.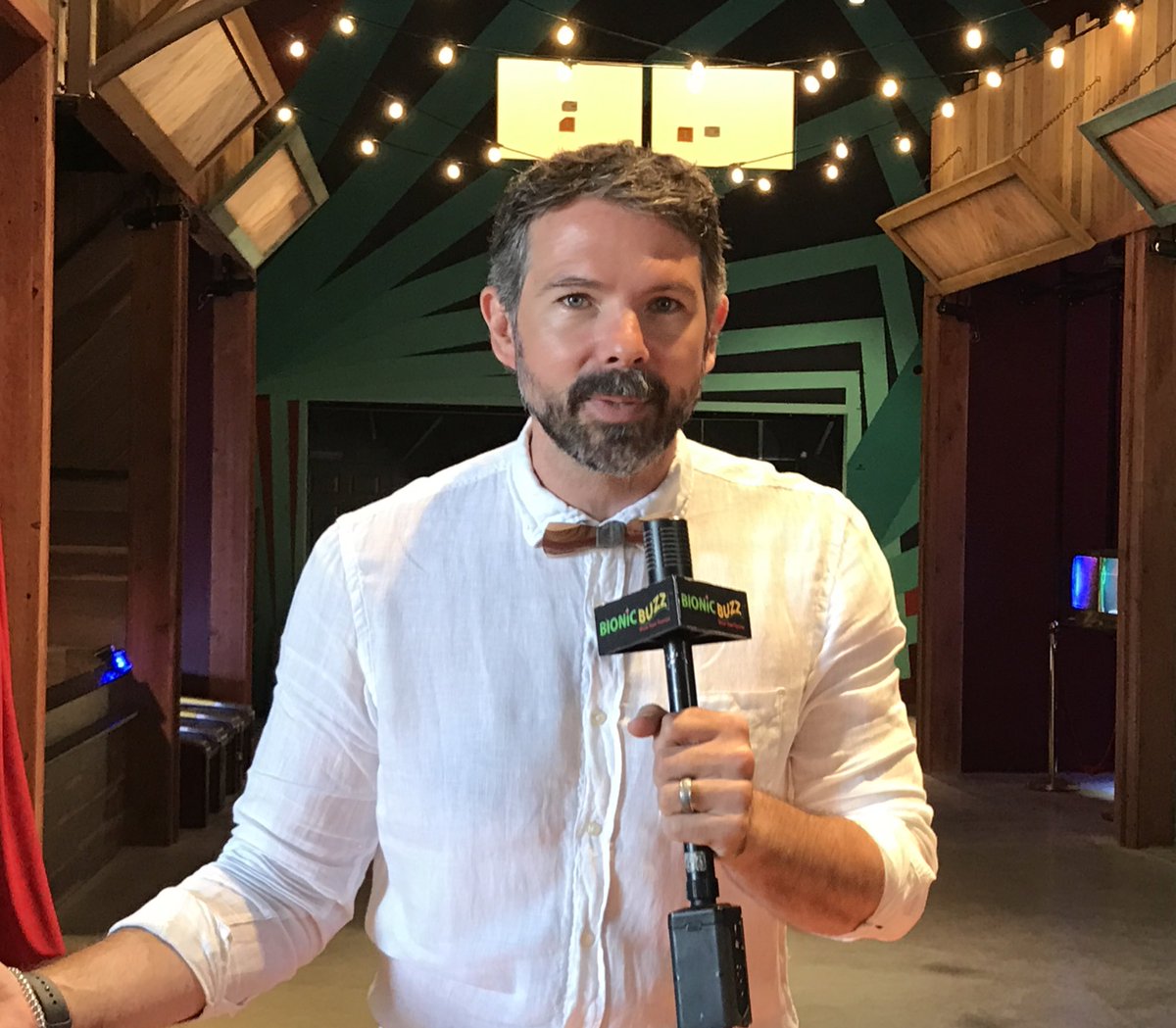 Many of the games encourage social interaction for you to play with your friends, or meet new friends. You can play games with two to six friends in the arcade area, or up to 100 friends in Club 101 trivia room, he said.
Brent describes how Two Bit Circus brings people together in real life to play fun new games.
Brent Bushnell @brentbushnell describes how @TwoBitCircus lets people play fun new games IRL in this video. Get a quick tour of the new facility before it opens Sep 7 in our article https://t.co/qHaCnL3TxK pic.twitter.com/woZtz4MybD

— Digital LA (@DigitalLA) August 22, 2018
Two Bit Circus games include its own in-house developed games including VR/AR experiences, escape rooms, and digitally-enhanced carnival games. In addition, Two Bit Circus welcomes games from the community. For example, a VNTANA AR Holla-gram booth is located in the midway for people to record a hologram of themselves and send it.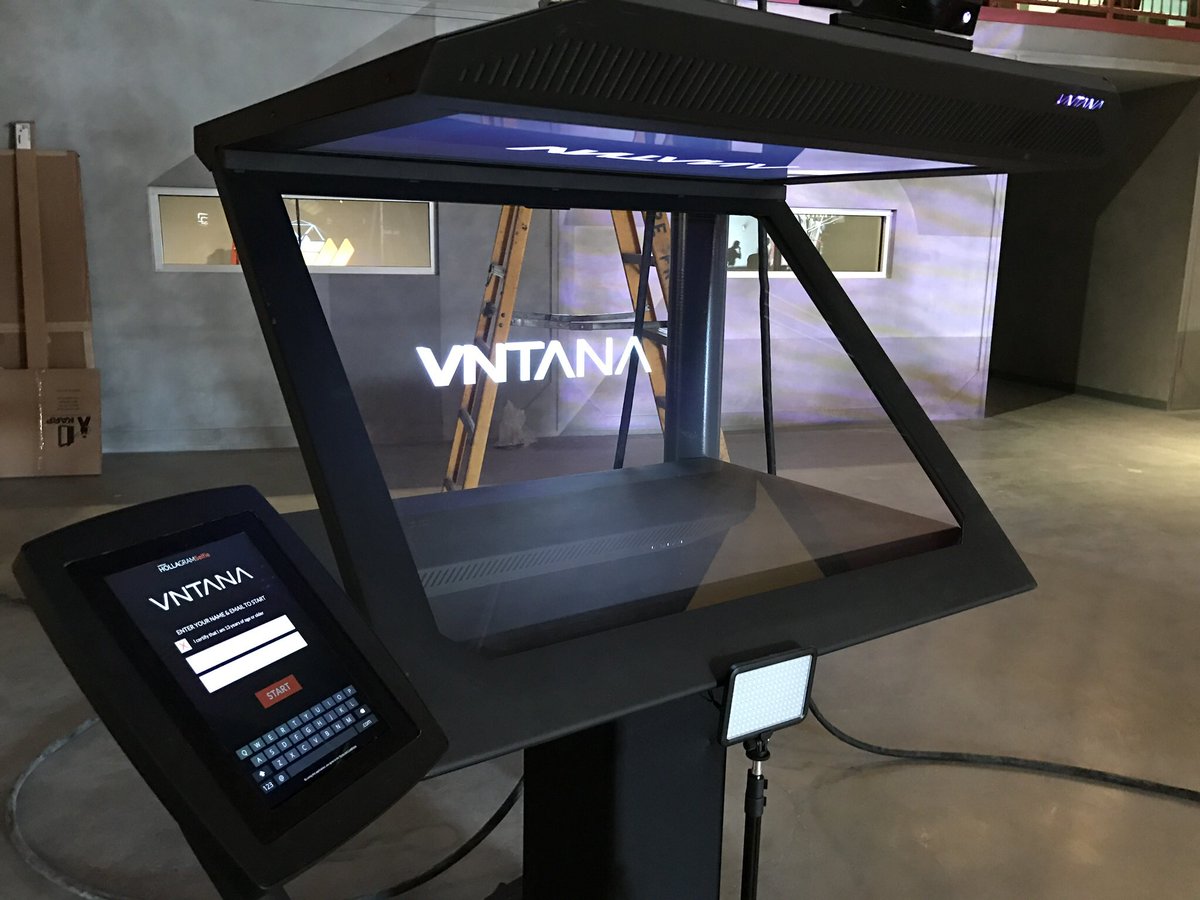 Two Bit also works with local indie game developers who can apply to have their games featured on the rotating game consoles. Two Bit splits revenue with the indie game developers, who can beta test their games, and make some money.
It's free to enter Two Bit Circus and look around. To play games, just buy a game card, similar to playing games at Dave and Busters. Buy a game play card at the entrance, which you can swipe at each game to play. Different games cost different amounts. To play some of the VR games or Club 101, you must make reservations online in advance.
TWO BIT CIRCUS TOUR
Midway Arcade: Play several digital interactive games that are like carnival boardwalk games with a digital spin. Several group games encourage playing games with friends.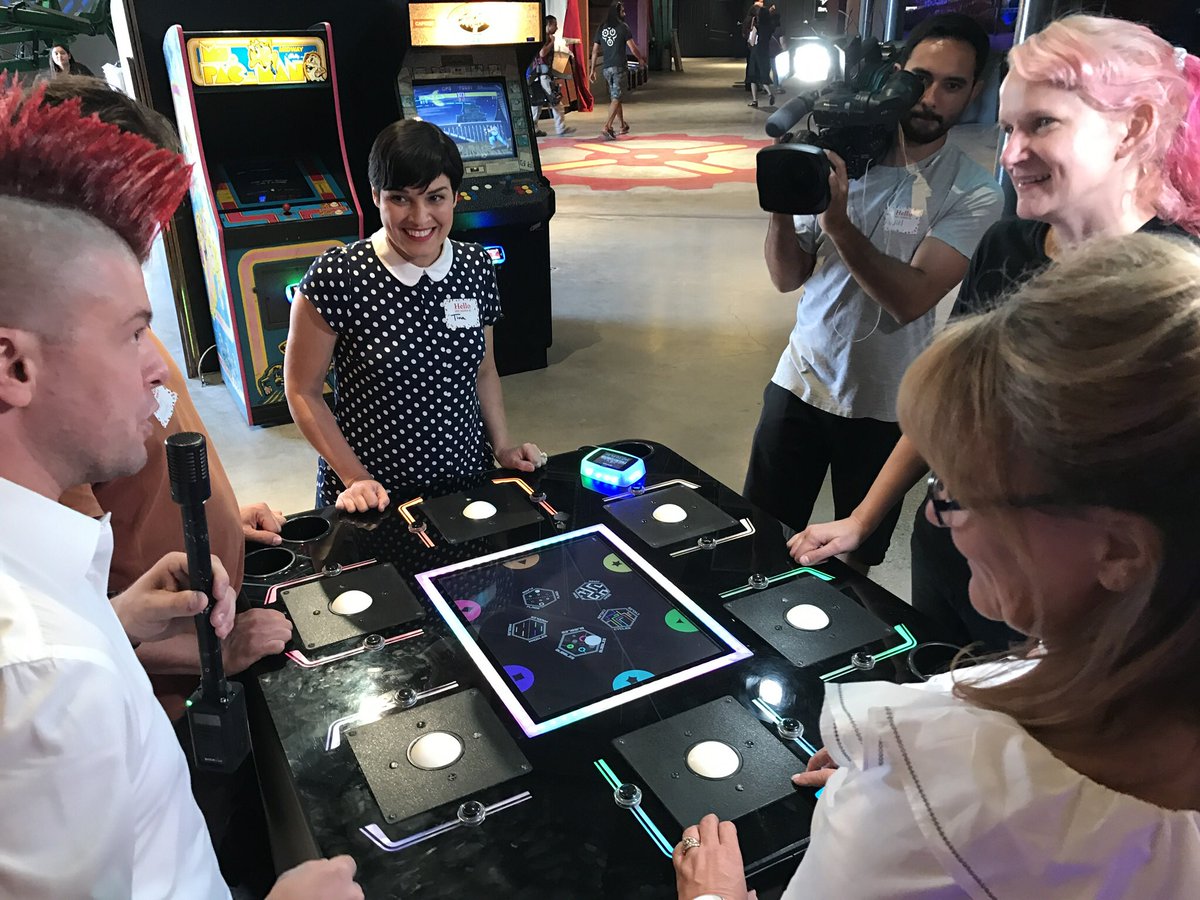 This gesture-controlled game is a digital version of the Japanese game show where you have to bend your body into certain positions.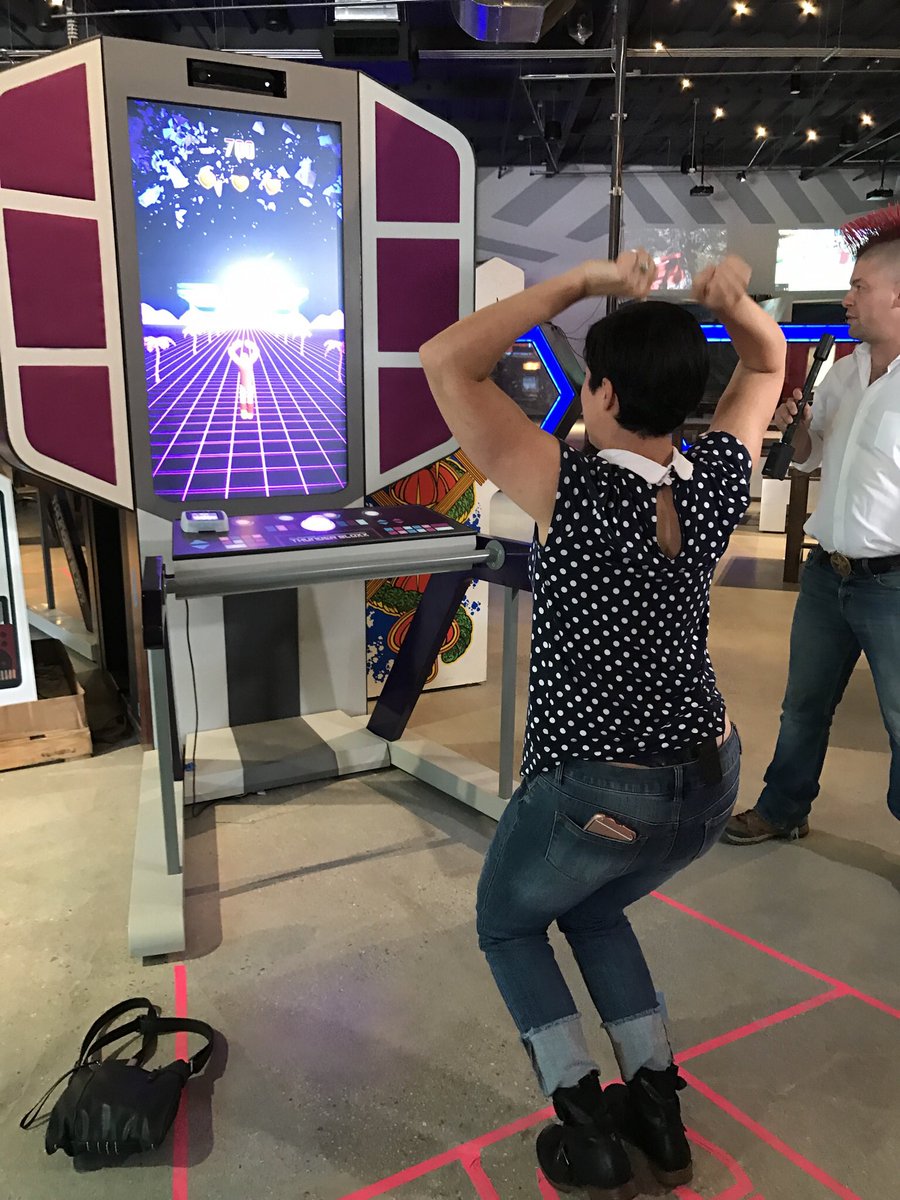 VR: There are several VR experiences, including a custom VR swamp boat theme experience. You can interact with objects in the real world that map to virtual objects in the game.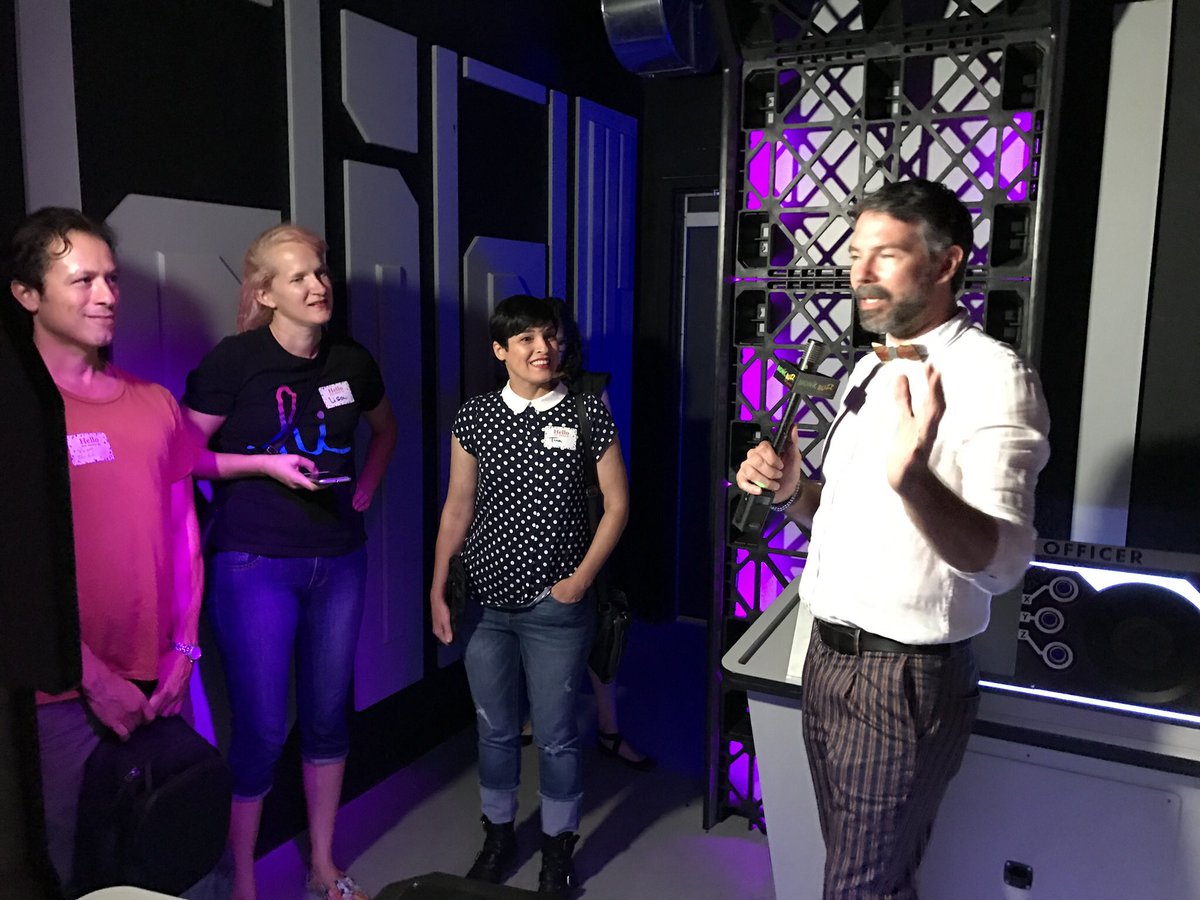 There's also a VR area where you can play existing VR experiences, including the Hologate 4-player VR.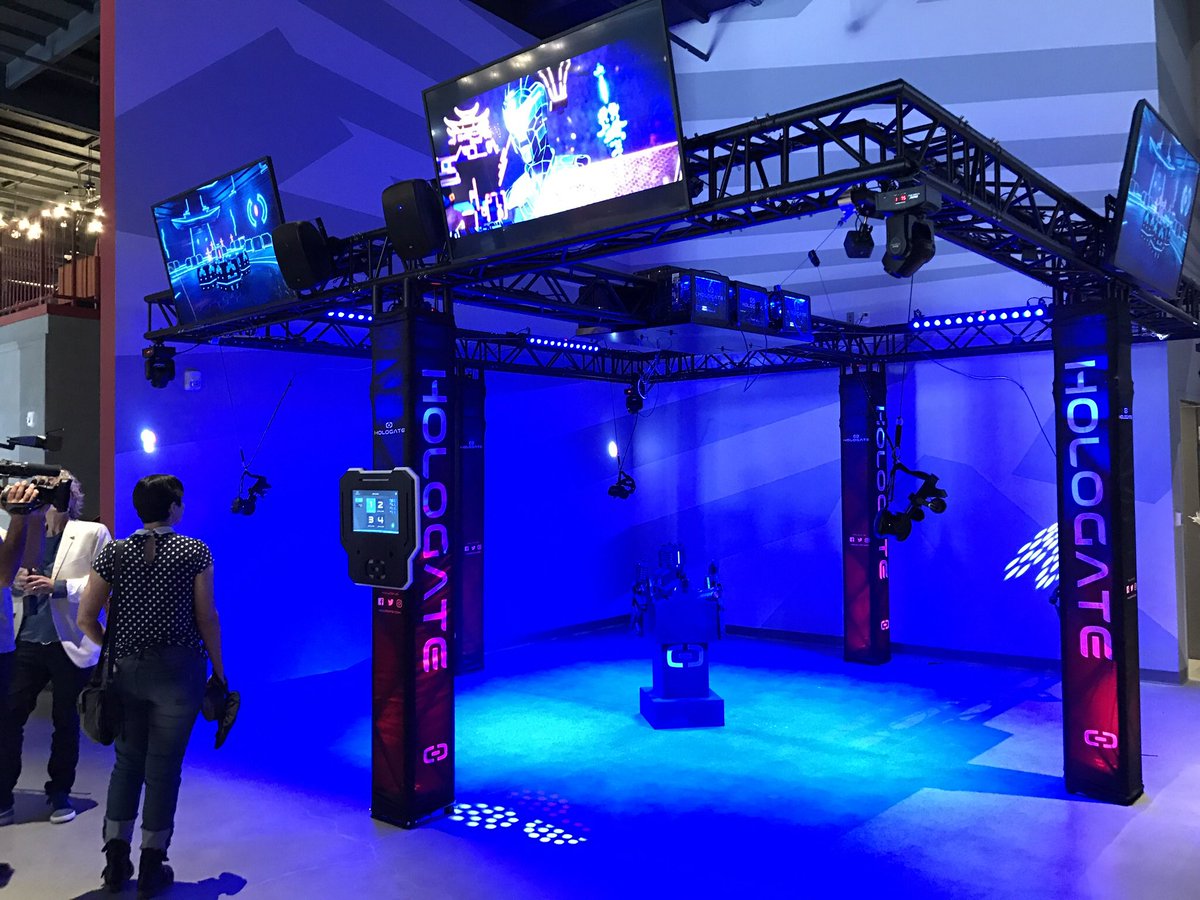 At the VR booths, you can play the latest Survios game, or other popular VR games. There's also a VR physical maze, where you can do different VR experiences in the same physical maze.
"The VR experiences that we offer here are unique, because you can have the breadth of VR experiences. You can do single-player, multi-player, untethered, walk-around, motion-seated, haptic, all of it," said Nancy Bennett, Two Bit Circus, Chief Creative Officer and Head of Studio, who has spoke at our previous Digital LA events.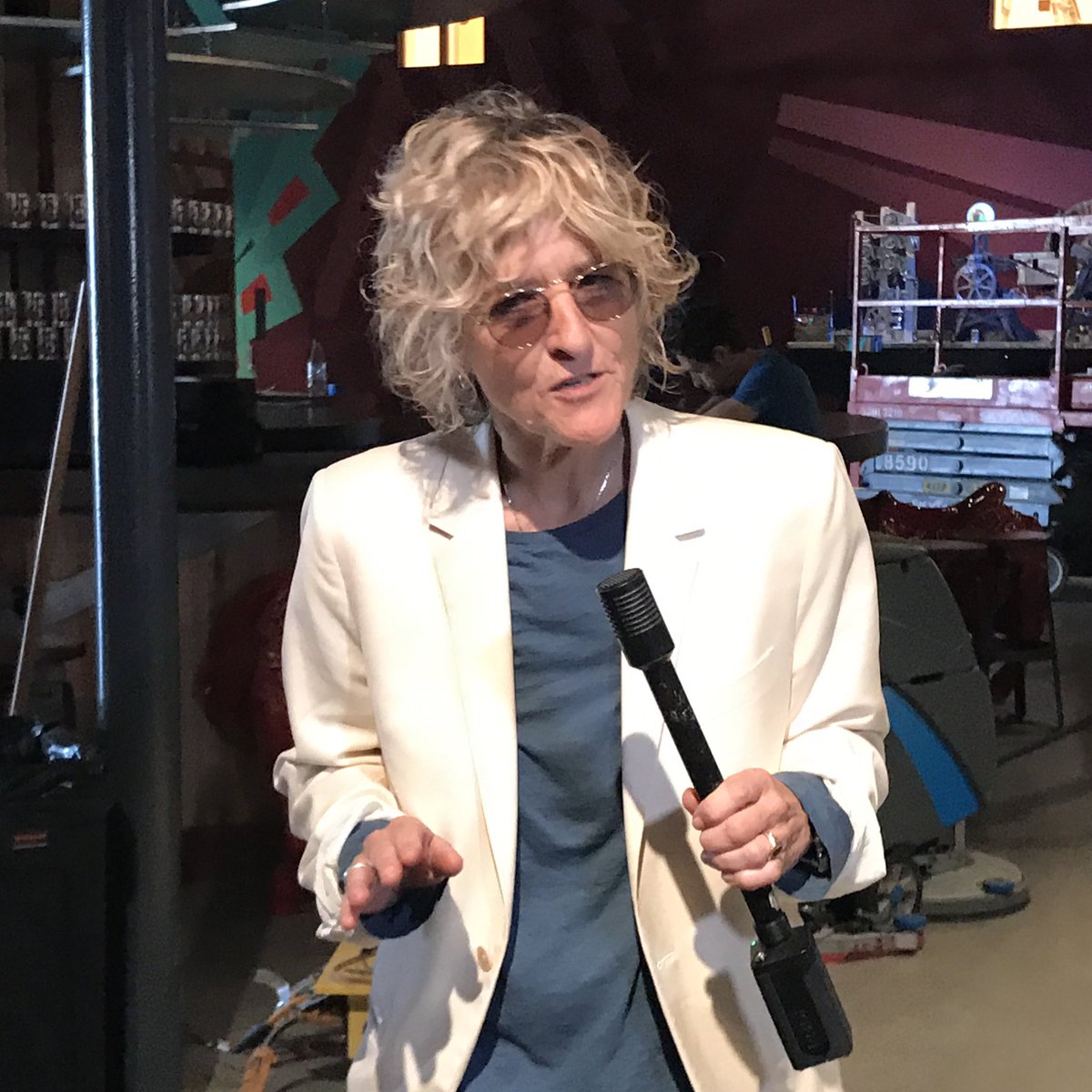 Nancy described more of what makes Two Bit Circus unique in this video.
Two Bit Circus offers several types of VR experiences including single-player, multiplayer, untethered, walk-around, motion-seated, haptic, 'all of it', says Nancy Bennett @itfrom2bit Chief Creative Officer of @TwoBitCircus https://t.co/qHaCnL3TxK pic.twitter.com/VZWdFFoovz

— Digital LA (@DigitalLA) August 22, 2018
"We have a really fun group of people working here who really want you to have a good time," Nancy added. "This is a place to hang out. This is a community place. We want you to come back often. And we want to update games and play, and put in immersive interactive theatre, and projection mapping, interaction, and all sorts of fun things."
Escape Rooms. Escape rooms have surged in popularity, with more than 60 escape rooms around LA. Two Bit Circus offers a jungle-themed escape room, and a spaceship room.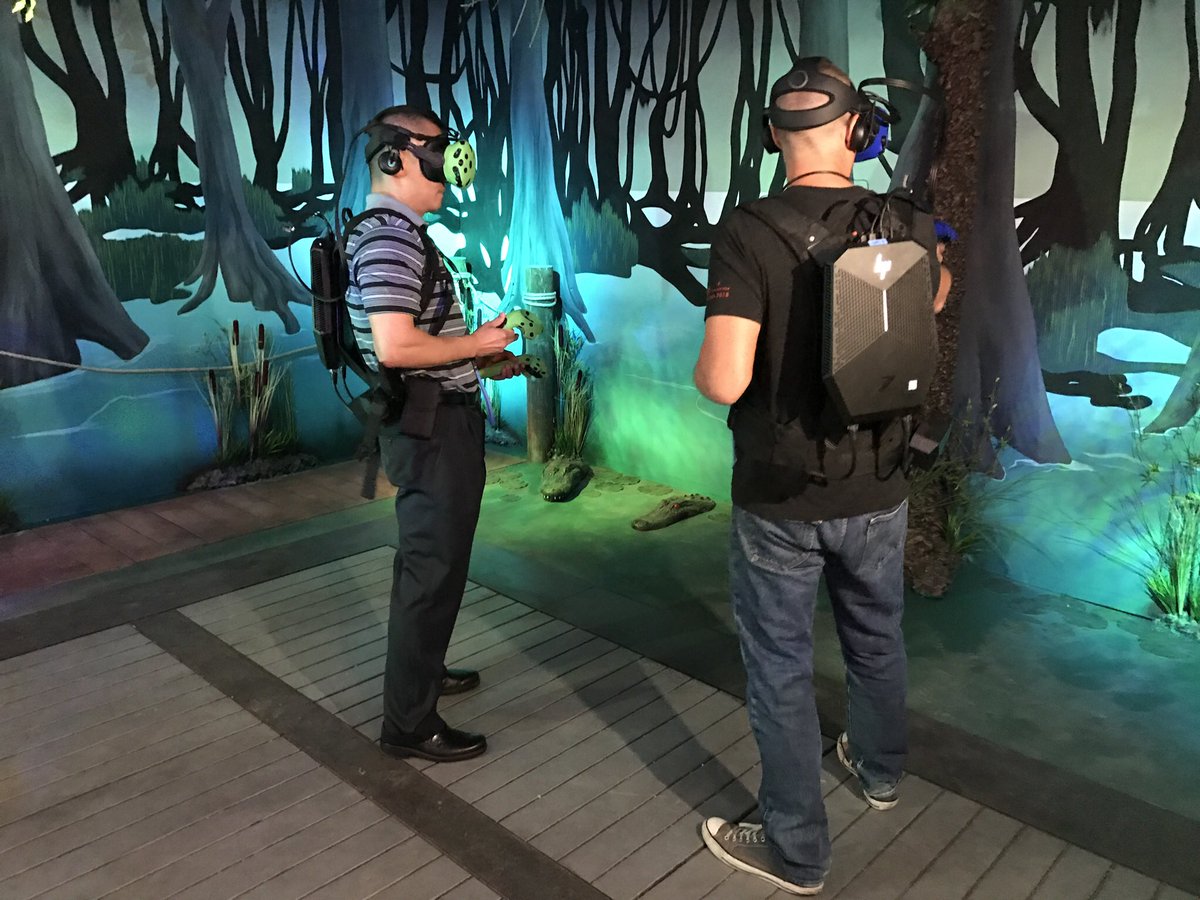 Club 101: Features a stage and game kiosks for 75-100 people to play trivia and other group games. Club 101 games are by reservation only, with some walk-ups for no-shows.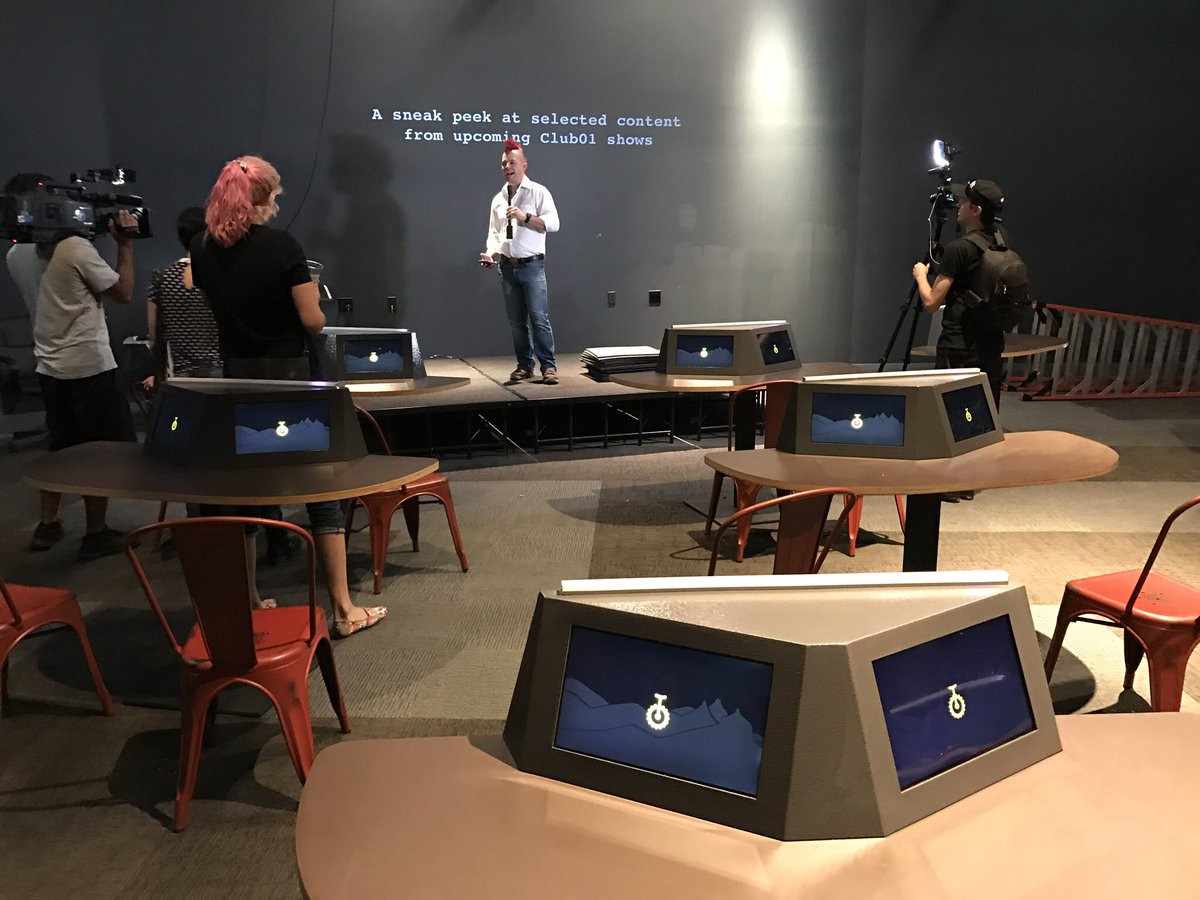 Robot bar: Meet robot bartender Guillermo Del Pouro robot who will pour you a drink. And just may flirt with you too, giving you a wink or heart emoji on its big digital eyeball.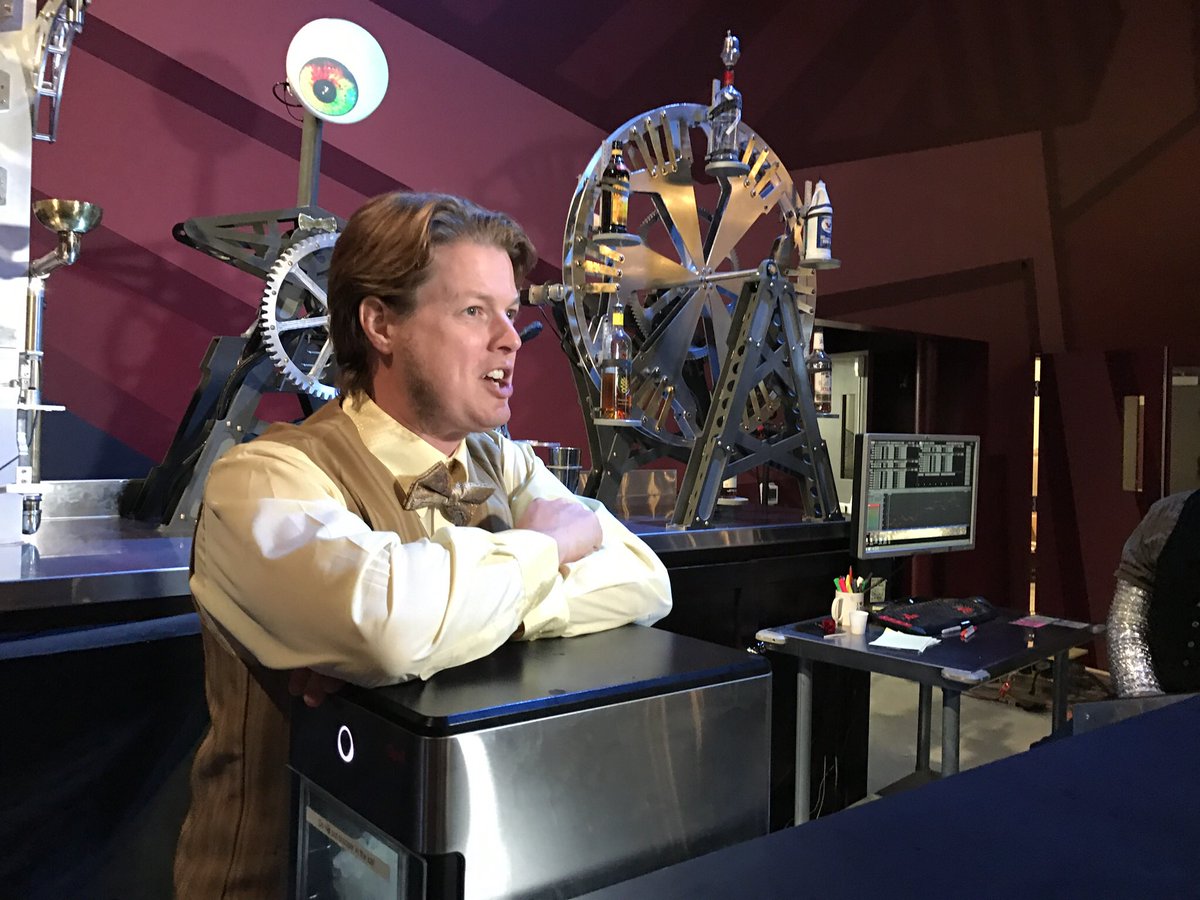 Carousel Bar: If you want a human bartender, head the round Carousel Bar in the center of the room.
Restaurant boxcar: The red restaurant boxcar serves heathy versions of carnival food.
Roustabout Lounge offers members-only a relaxing break from the games, with several plush couches and lounge chairs. You can pay to be a Rousties member to get access to this lounge.
Two Bit Circus will be open to the public Sunday-Wed 4p-11p, Thursday-Saturday 11am – 1a.
Two Bit Circus is located a few blocks from top-rated Bestia restaurant in the east Arts District in downtown LA. Limited parking available. Look for the colorful Two Bit Circus sign.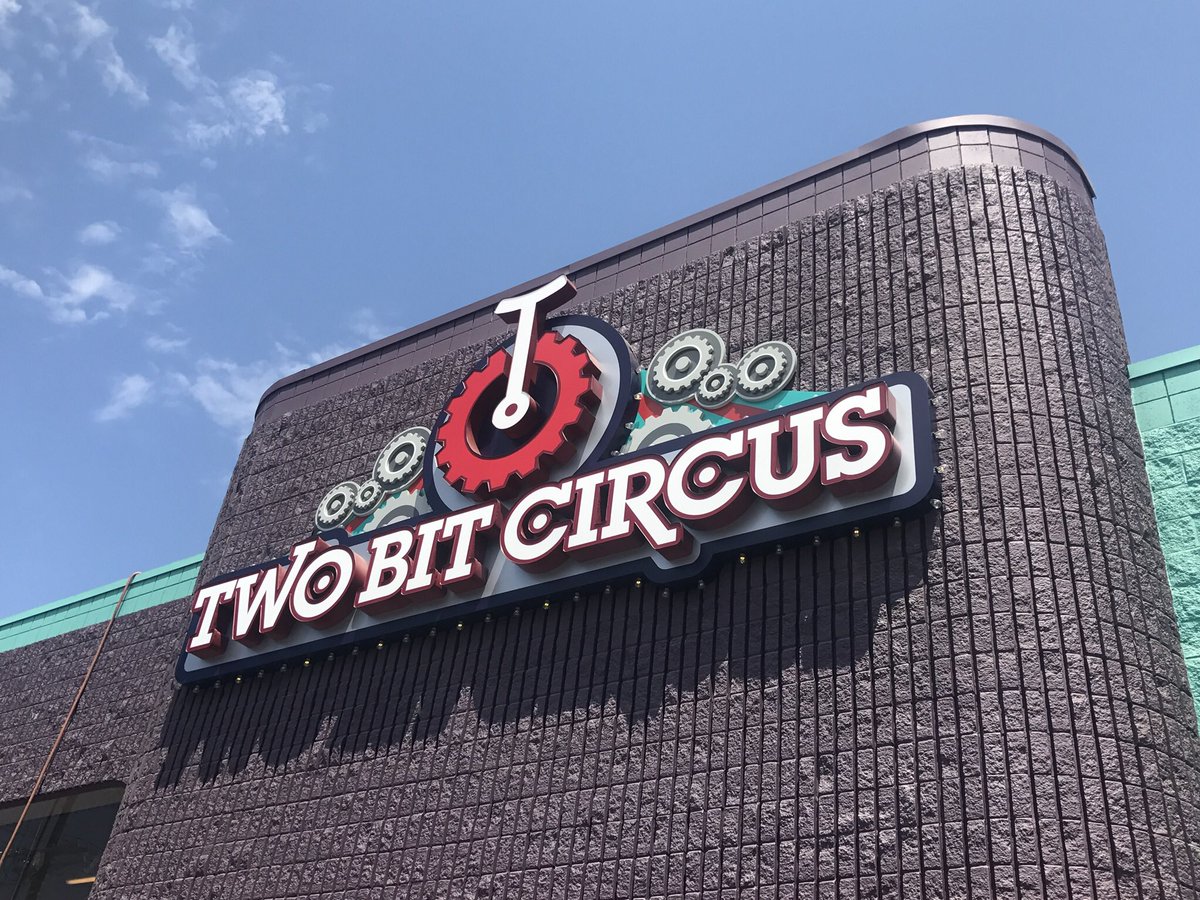 Two Bit Circus downtown LA location is the first permanent location. There are plans to open other locations in other cities in the future.
Brent's Two Bit Circus has been part of the LA startup tech scene for more than a decade. Two Bit Circus started when Brent and friends created indie interactive group games, and started brining them to indie game developer events, and eventually networking events, parties, and corporate events.  Several years ago, Two Bit Circus hosted pop-up weekends events in a circus tent in Long Beach. During the day, groups of schoolchildren were invited to experience the interactive games to inspire creativity and STEM.
At night, adults were invited to a experience dinner and a show, games, and a fire chamber show. The events attracted investors, who see Two Bit Circus as heralding a new form of interactive entertainment. Investors helped fund the downtown physical location as a headquarters, with more locations planned at other cities in the U.S. in the future.