Ultraman Day celebrated with news, panels featuring Marvel Comics executives, writers, and the father of action figures, all livestreamed via Twitch on July 10.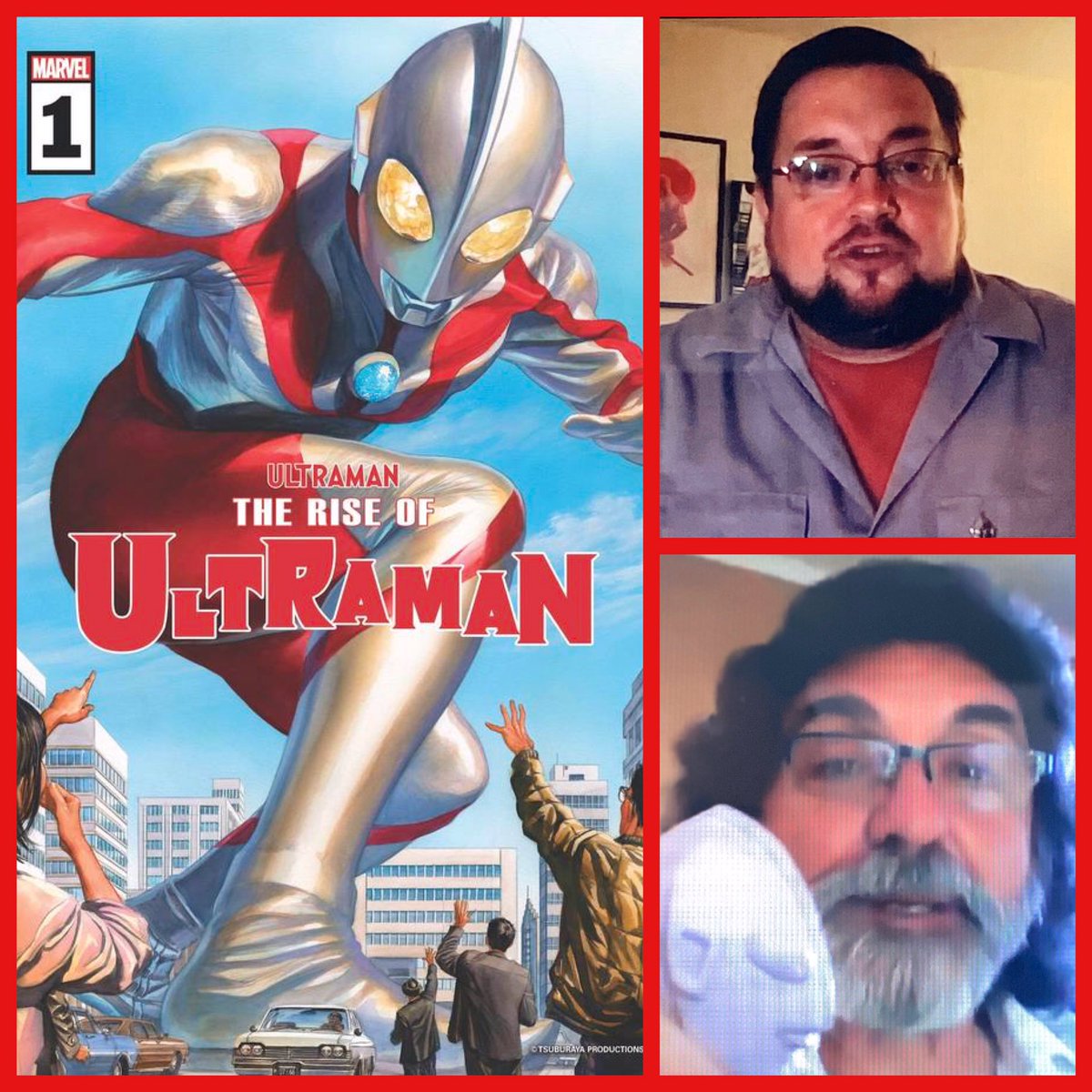 Ultraman is has been one of the most popular Japanese superheroes for the past 54 years, since his television show debut in 1966. His popularity is compared to the Superman of Spider-Man of Japan. The Ultraman franchise has grown to dozens of TV shows, movies, merchandise, and games. Merchandising revenue totals more than $20B, adjusted for inflation. Ultraman's Tsuburya Productions considers July 10 the birthday of Ultraman.
Marvel Comics is releasing The Rise of Ultraman, a five-issue limited comic releasing September 9, 2020.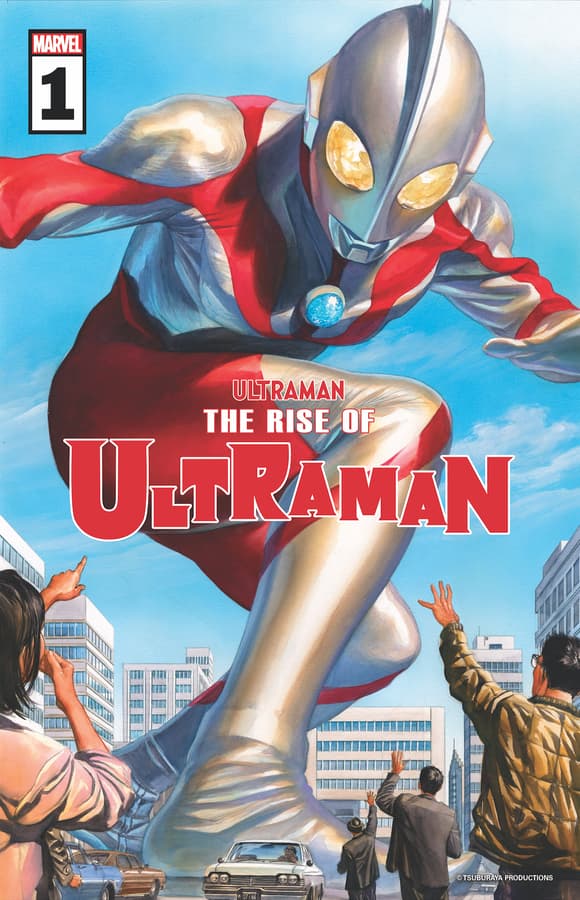 In the interviews, Marvel Comics Editor-in-Chief CB Cebulski said he has been a longtime Ultraman fan, and was excited to tell Ultraman stories with a Marvel take on the beloved character.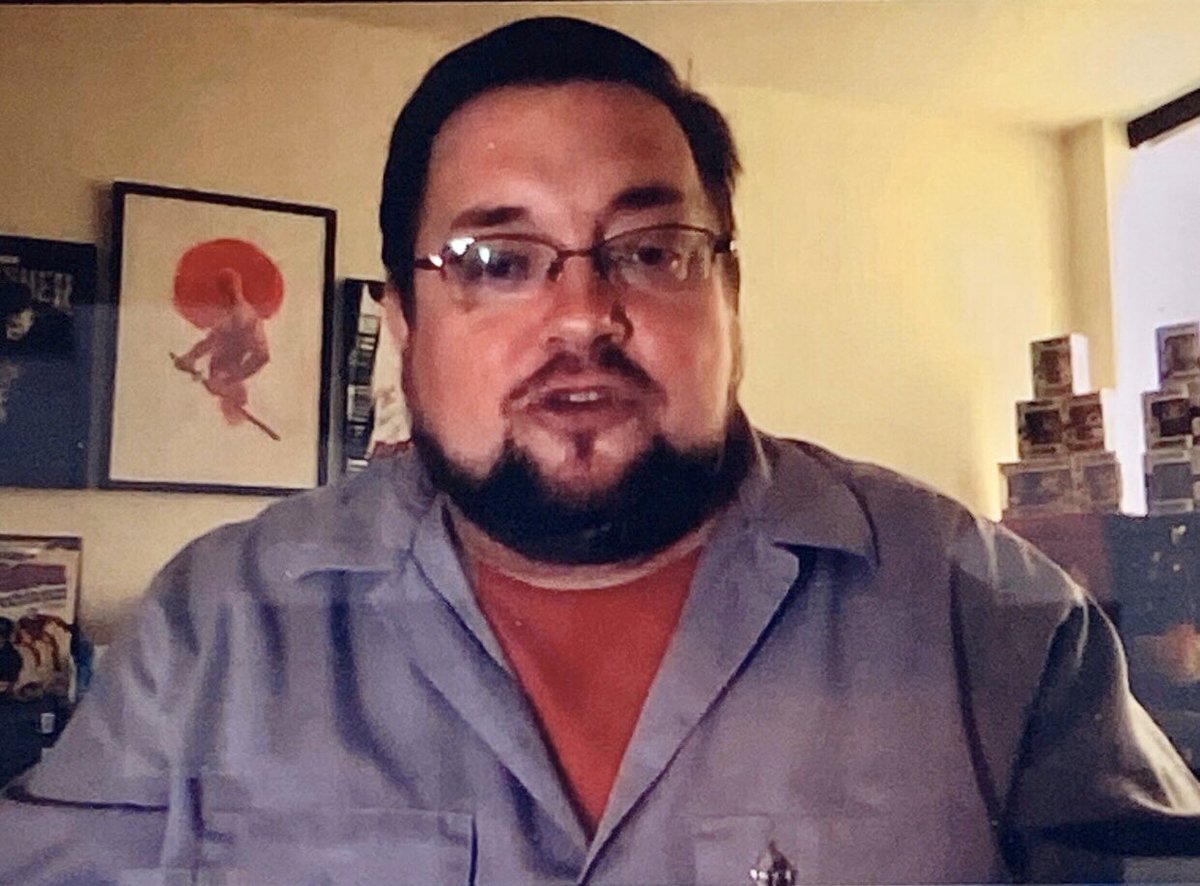 Ultraman has a human identity with everyday concerns, which fits well with the everyday ethos of Marvel Comic characters like Spider-Man and the X-Men.
The Rise of Ultraman comic is written by Kyle Higgins (Mighty Morphin Power Rangers, Winter Soldier) and Mat Groom (Self/Made). They said they are longtime Ultraman fans who are excited to bring his story to US audiences. Kyle, who lives in LA, and Mat, who lives in Australia, said they closely collaborate via up to 5-hour calls and Google docs to plan out Ultraman stories, write dialogue, and work with the artists. They applauded artists Francesca Manna (Avengers, Fantastic Four) who illustrated the main story, and Michael Cho (Captain America) who illustrated an Ultra Q story, for being able to take a story idea, sketch it, and illustrate it in a way to perfectly capture both the story's human element, as well as the grand scale of a 50-foot Ultraman battling kaiju monsters in a city.
The Rise of Ultraman sets main character Shin Hayata in a modern 2020 setting, with flashbacks and references honoring the past. Shin is a human whose body gets fused with an alien energy being that is part of a galactic guardian force, to become Ultraman. Shin can turn into Ultraman, growing 50 feet tall to battle kaiju stomping among skyscrapers in city streets. Ultraman fights using his super strength and combat skills, and his signature power move: his spacium beam energy activated by his hand motions.
Marvel Comics released a sneak preview of the first several pages on Ultraman Day July 10. One of the variant covers features Spider-Man perched on Ultraman's shoulder.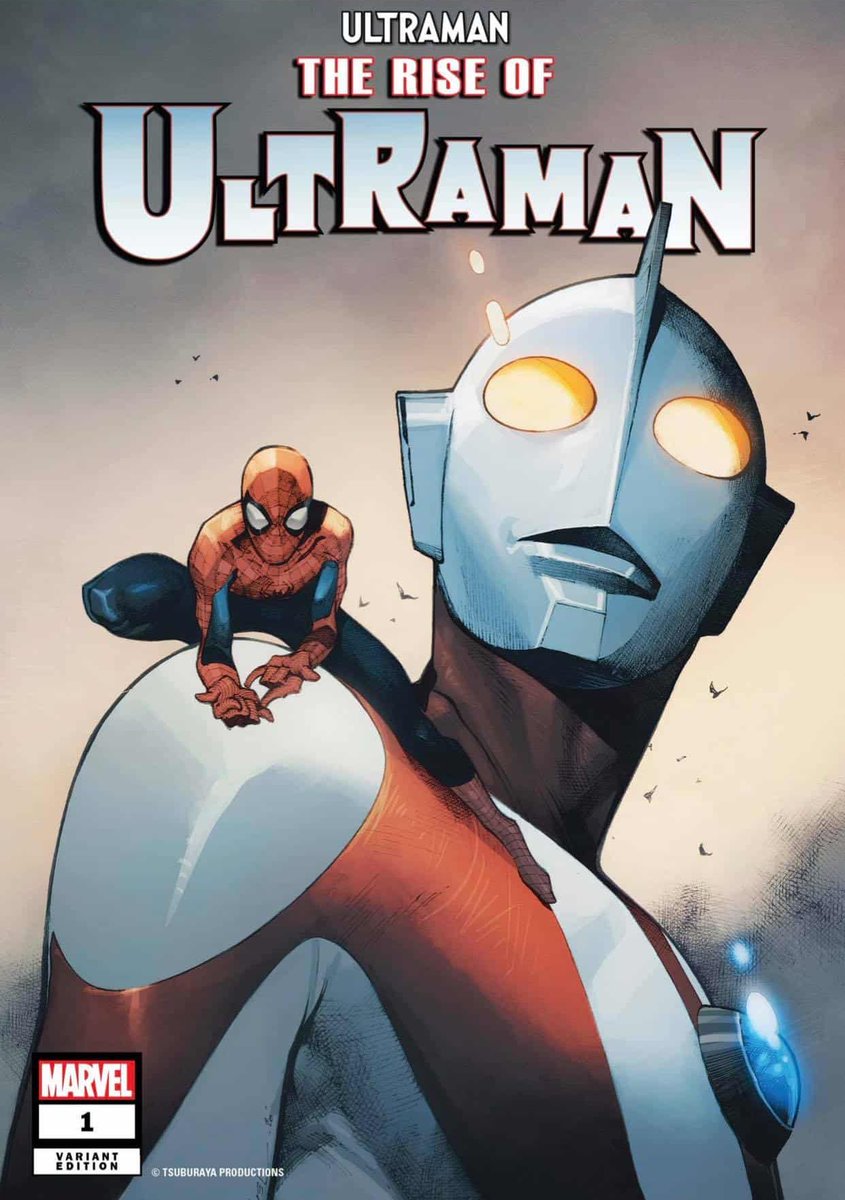 Ultraman will have new Ultraman action figures, created by Mego Corporation. Mego's founder Marty Abrams is know as the father of action figures. He described creating the collectibles market on the livestream. Decades ago, Marty acquired the license to make action figures for Marvel, DC and Star Trek characters, as well as many others. Marty was able to quickly make collectible sets of characters by using the same male or female action figure body, and just swapping in different head sculpts and costumes. This started the collectibles market. But then Kenner's popular Star Wars action figures captured most of the market. Marty recently relaunched Mego thanks to a Target and Wal-Mart toy distribution deal. He's excited to make Ultraman action figures. On the Ultraman Day livestream, he showed a sample mold of Ultraman's head on the livestream.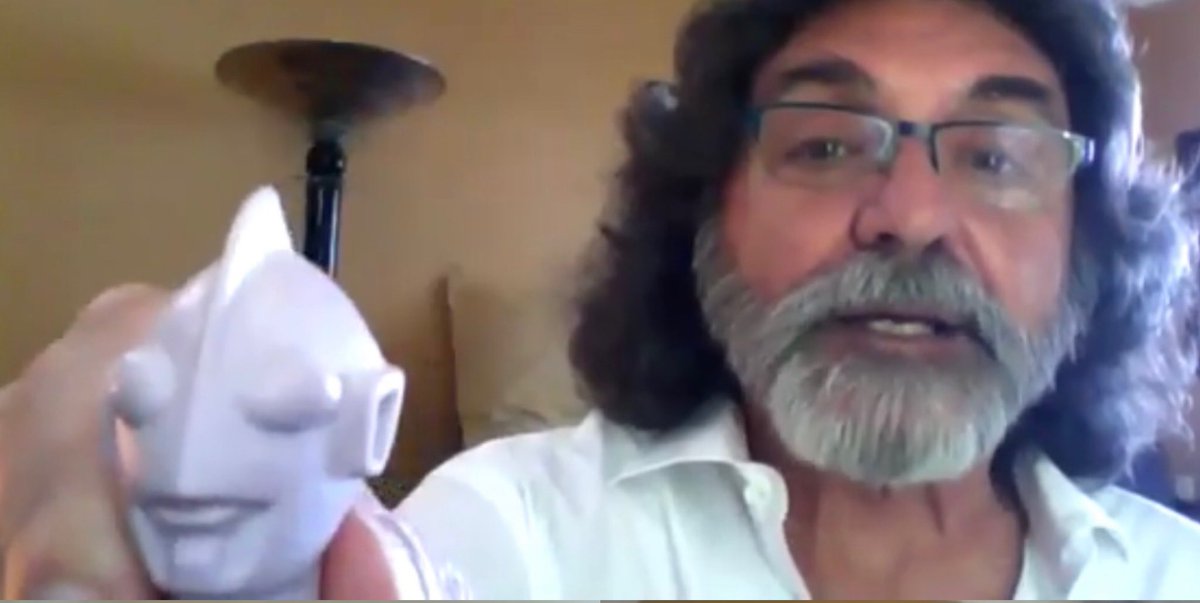 Ultraman's worldwide release to comics, games, and action figures is being guided by Starlight Entertainment. Starlight's founder Jeff Gomez is a transmedia founder who's helped coordinate story and franchise development for several Hollywood properties including Men in Black and Avatar. Also a childhood Ultraman fan, Gomez was excited to help introduce Ultraman stories beyond Japan with comic, games, and social media.
Ultraman news, and merch including T-shirts, pins, and more, is at http://ultramangalaxy.com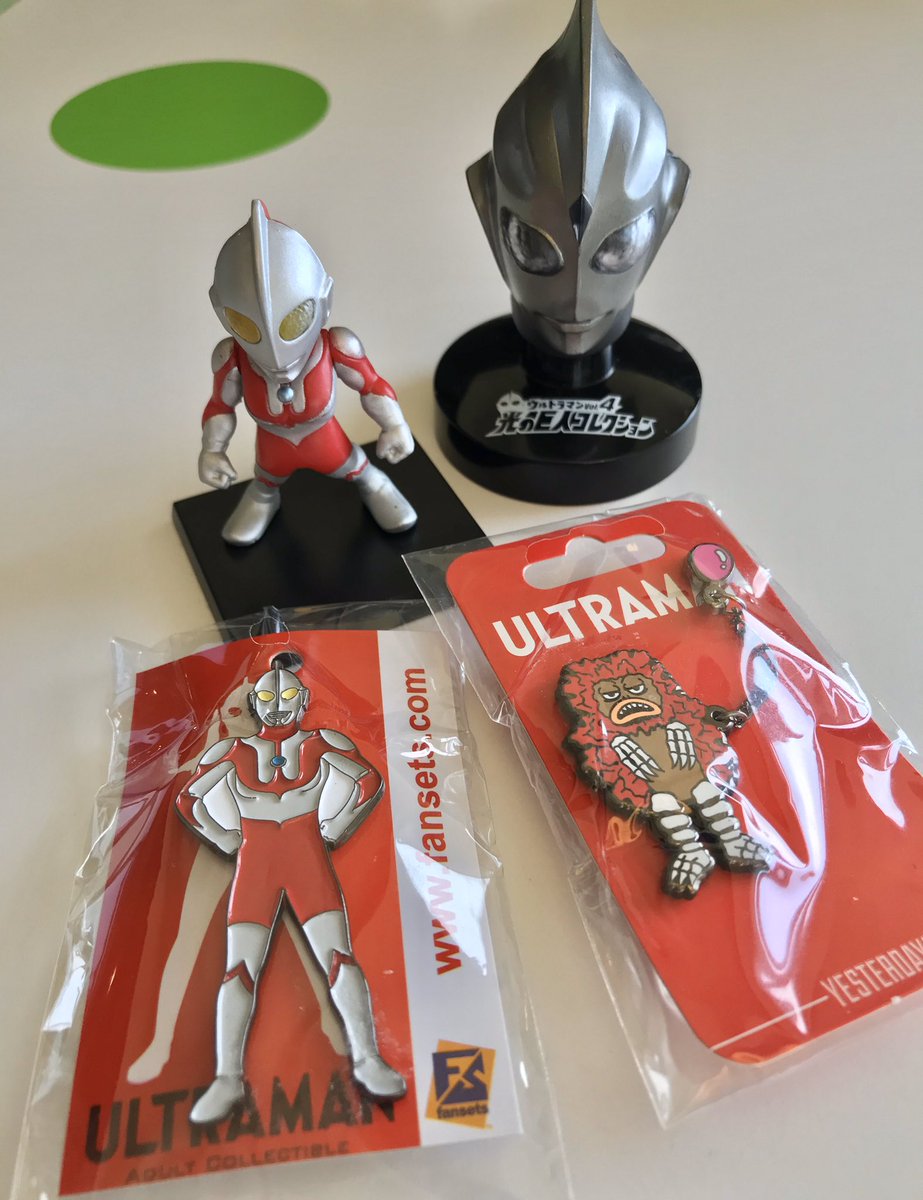 The event was organized with Tsuburya Productions with Mill Creek Entertainment and Elevated Games, with help from Starlight Entertainment.  LA based Elevated Games, founded by Jaron Hinds, is creating the upcoming Ultraman Game.