USC – Three social media startups, focusing on dogs to having a bad day, pitched at the USC Annenberg Digital Social Media program's annual PitchFest at the Wallis Annenberg center on the USC Campus on Wednesday night.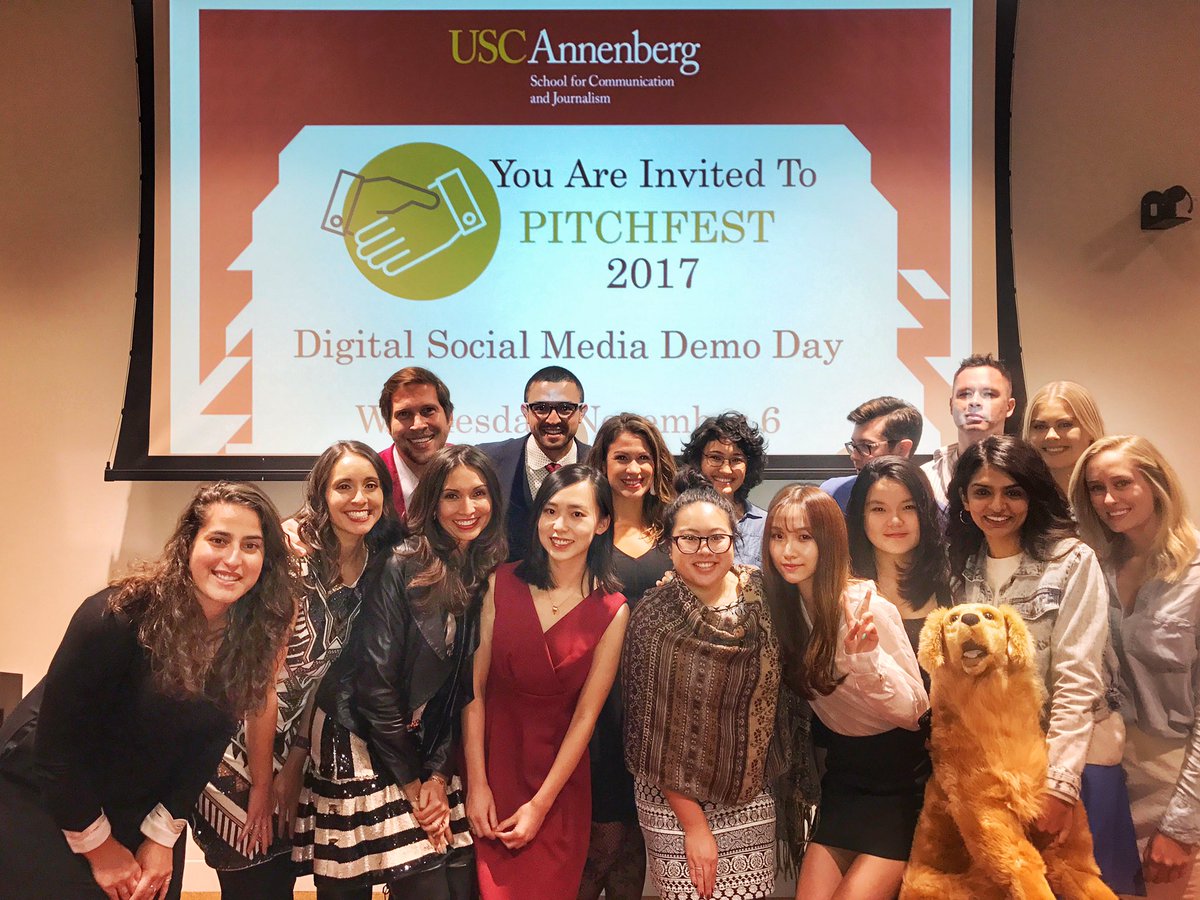 Program Director Karen North introduced the event and the startups. She said the student teams in her program have spent the past few months refining their startup app idea, pitch deck, building a beta product, meeting with mentors, and practicing their pitch deck.
Meet the three startups:
Barkalator app lets you take a short video of your dog, add dog emojis or 300 pre-fixed captions, and share your video to social media. It's like a Instagram for your dog and dog lovers, capitalizing on the huge number of dog lovers on social media. The app also includes a featured adoptable dog with links to adopt the dog at local shelters. The team has reached out to dog-owners on campus, and plans to reach out to dog influencers to promote. It's different from regular Instagram story with its dog emojis (happy, sad, hungry), and up to 300 dog-related overlay text phrases. The team brought a plush dog to demo the app.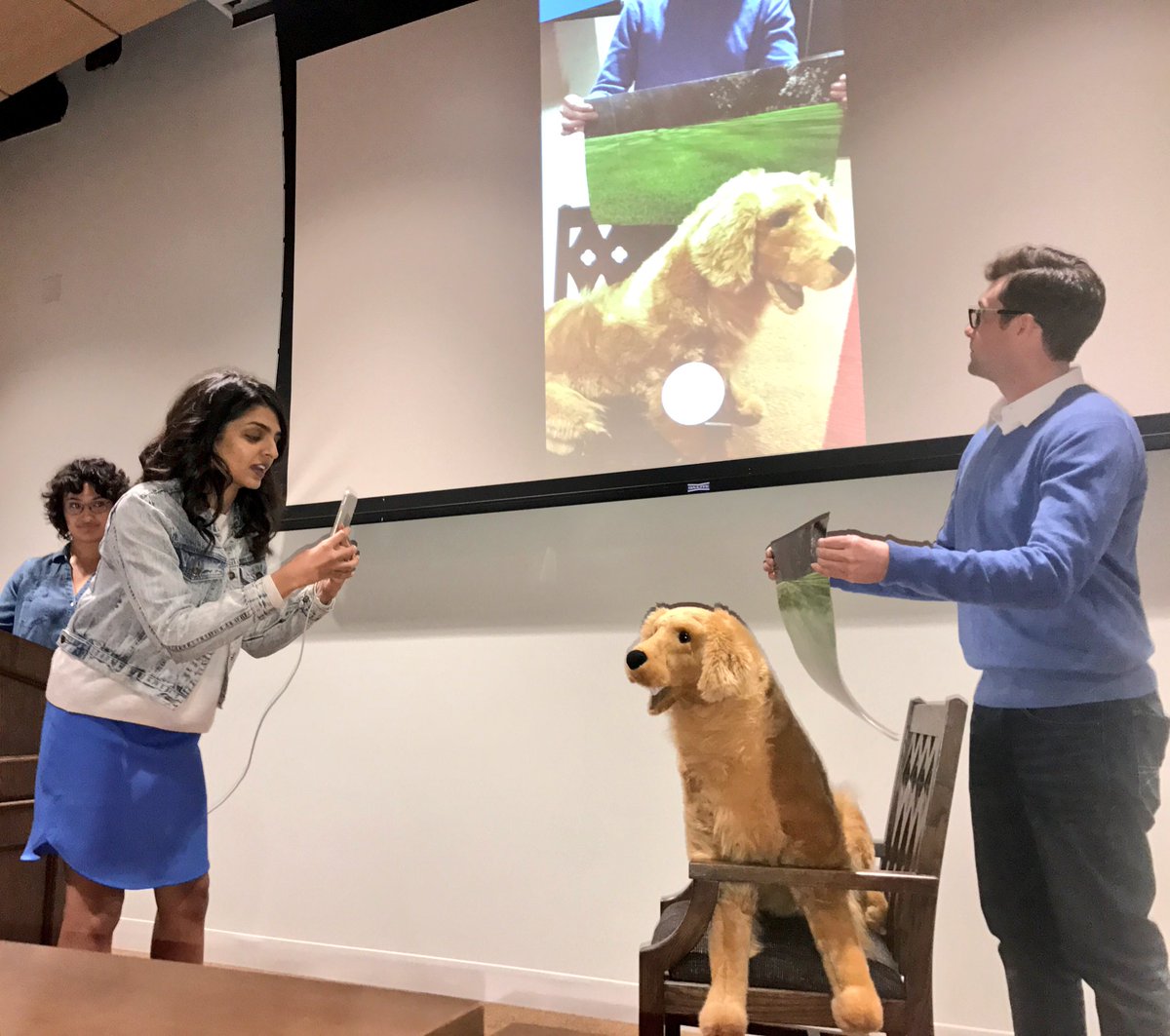 BeComm bartering web site lets individual or small businesses trade goods and services at no costs with other people. For example, if you're a marketing professional, and need headshots, you could go on the site to trade marketing and social media help with a photographer who would give you free headshot. If you have some extra furniture, a book, or gift bag swag, you can trade that with others for their goods or services you want. It's up to the barterers to determine the value of the exchange of goods or services.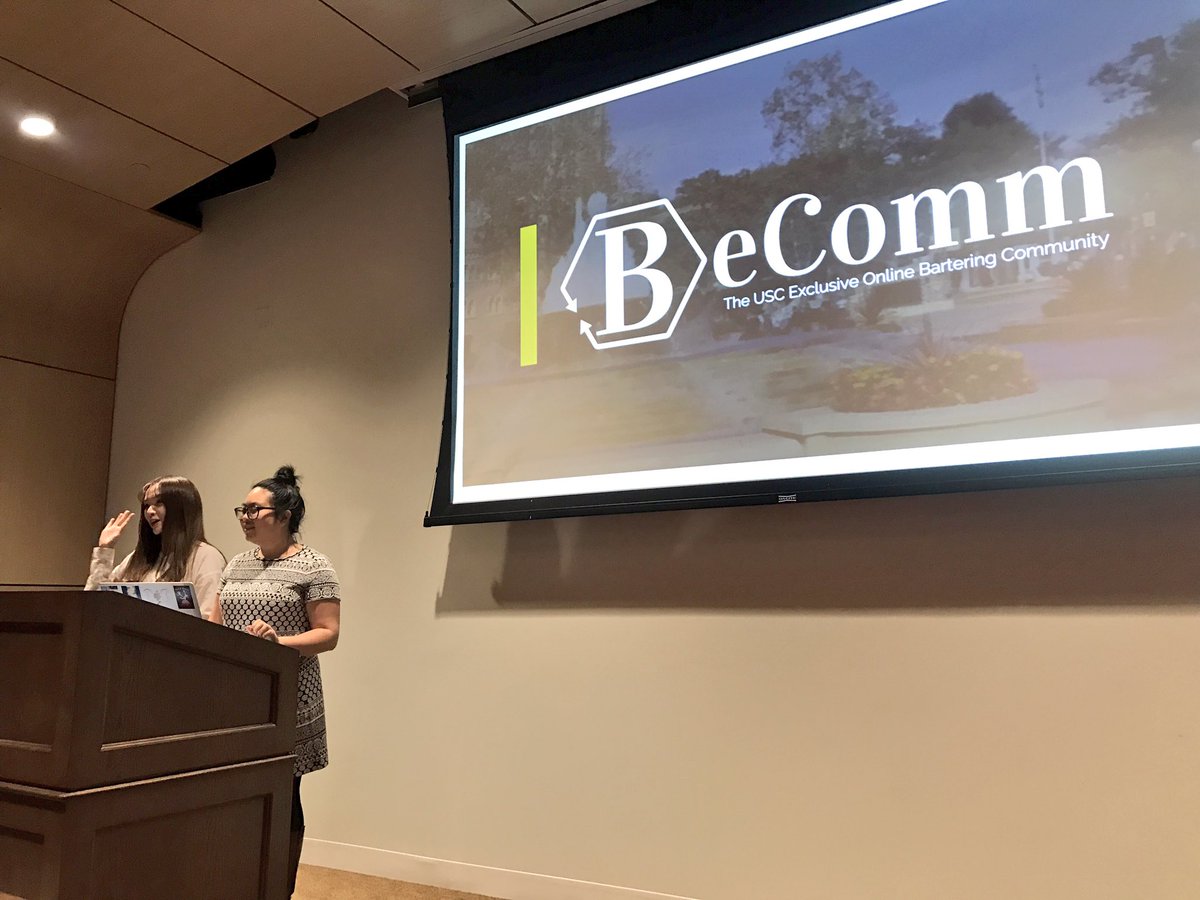 BeComm intends to launch among the USC community first, where there is an inherent level of trust among fellow students, faculty and staff, and then eventually open it up to other schools and potentially the public.
Revenue model includes advertising, sponsorship, and paying for more enhanced features.
Post-launch enhancements include user ratings and review, and launching a location based mobile app to find people with goods or services near you,
BeComm stands for Barter + eCommerce.
It Could Be Worse app lets you insert your face pic into images or videos of historical figures who've had worse days than you, to make you feel better. For example, if you're having a bad day, you can use the app to take a selfie, and then paste your face pic into Joan of Arc being burned at the stake, or Marie Antoinette getting guillotined, saying, Yeah I'm having a bad day, but not as bad as they did! The team said that this dark humor is part of a demotivation culture trend among millennials. It's exemplified by the downbeat slacker Gudetama egg yolk character popular in Japan, as some pressured Japanese teens just need a break.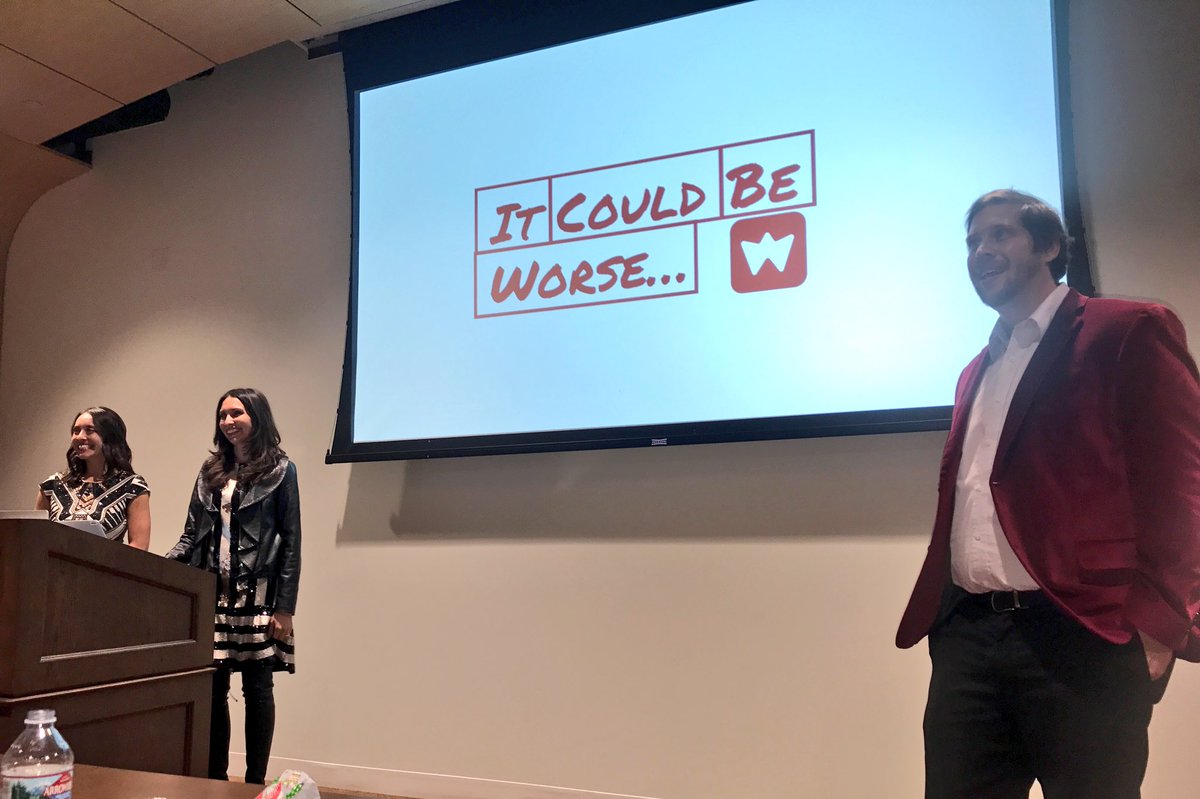 You can take a photo of yourself having a bad day as a historical figure, or create a gif to post on social media.
The service is similar to something JibJab could offer. The team said that JibJab probably wouldn't because the humor is a bit darker than JibJab usually does.
Revenue includes working with advertisers, studios, or other brands to create custom content featuring their creatives.