The VAX LIVE reopening concert witsafdadfadsfsdaf h the President, Prince, Pope and PEOPLE held at the new SoFi Stadium on Sunday May 2. Organizer Global Citizen announced raising more than $53M from supporting corporate and other sponsors for worldwide vaccination distribution and efforts. The concert will be broadcast and streamed on May 8.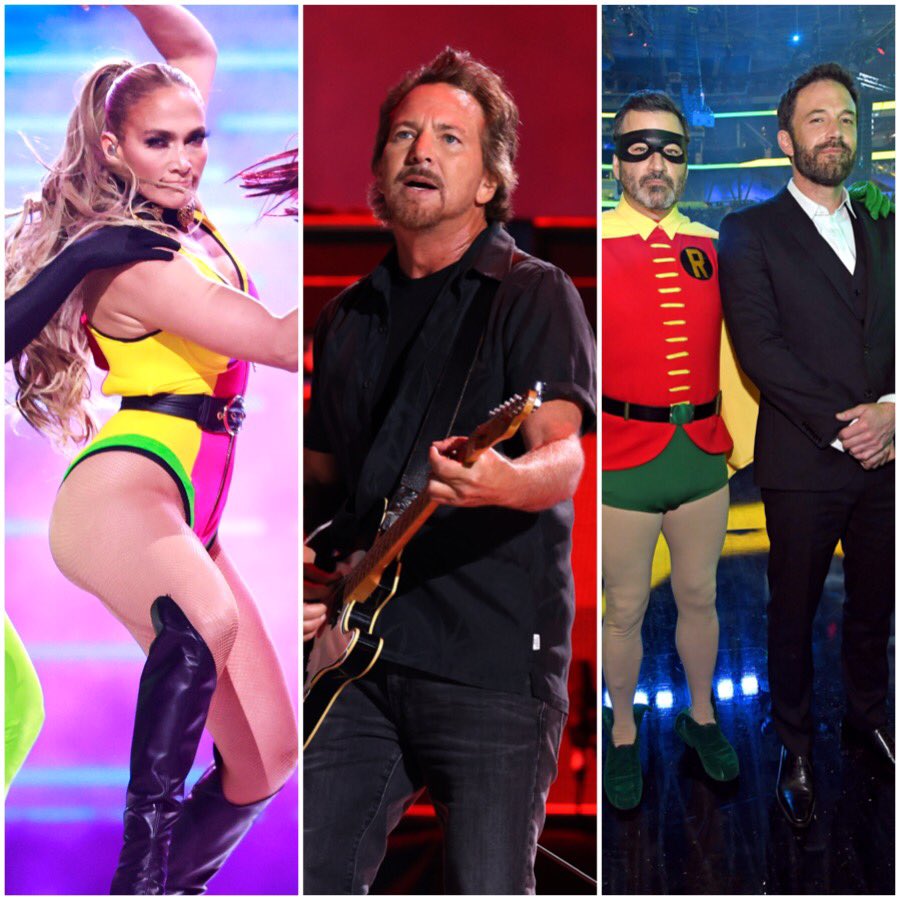 Performers included Jennifer Lopez, Eddie Vedder, Foo Fighters with AC/DC's Brian Johnson, J.Balvin, and H.E.R. fresh from her last week's Oscar Song win.
Live Presenters included host Selena Gomez, Prince Harry, Ben Affleck and Jimmy Kimmel, David Letterman, Olivia Munn, Sean Penn and more.
Video Presenters included President Biden and First Lady Jill Biden, and the Pope. Plus dozens of world leaders from Europe, India, and more appeared in various video segments.
The event was the first large scale event of its kind since the pandemic started last March, 15 months ago.
The concert was a big thank you to healthcare workers and first responders who have helped the world throughout pandemic. The invite-only attendees were all healthcare workers, first responders and their +1 guests, who had to show their vax cards.
VAX LIVE: The Concert to Reunite the World will air and livestream on Saturday, May 8, 2021 on ABC, ABC News Live, CBS, YouTube,iHeartMedia broadcast radio stations and the iHeartRadio App, starting at 5p PT. The concert will also air on FOX at 11:00 PM ET/PT, AXS TV, and will air internationally on Globo in Brazil and Caracol in Colombia, SABC in South Africa and MultiChoiceacross Africa. As the exclusive global streaming partner, YouTube will stream an extended version of VAX LIVE on the Global Citizen channel for a full run-time of 90 minutes.
Attendees loved the feel of being together in a large stadium size concert venue with other people, not cardboard standees. They also loved the pure visual spectacle of lights, video screens, fog effects, set design, dancing, and pyrotechnics that have been missing the past 1.5 years.
The performers also reveled in the glow of performing on stage again.
Jennifer Lopez dazzled with her dancing, outfits, backup dancers, and set pieces, owing the stage for her performances.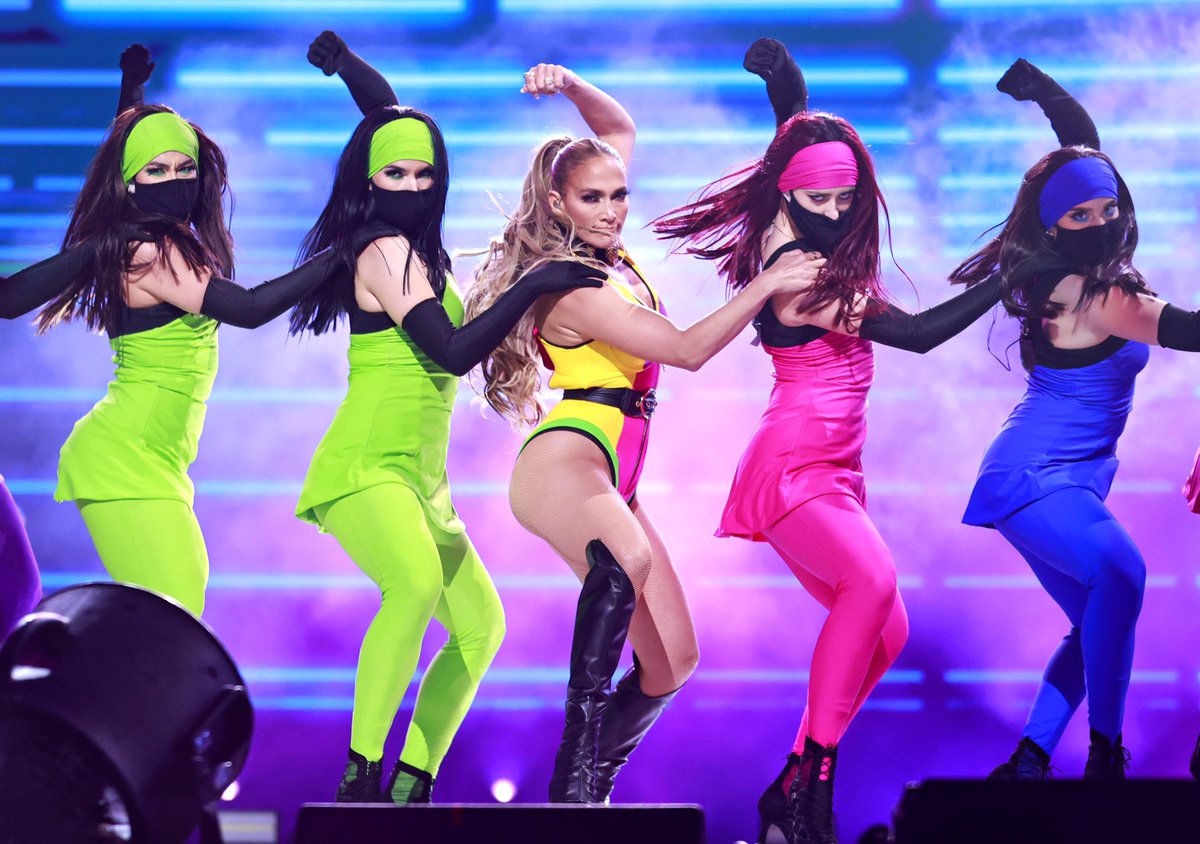 "For the past year, I've been having this dream of being on stage," said Dave Grohl of Foo Fighters during his finale set. "I believe human beings need to come together and share music in a communal space, because that. is. what. we do." David repeatedly said: Now we're gonna have a rock concert during his finale set, and the Foo Fighters  brought the energy with their biggest hits, that got the audience on their feet and dancing at their seats.
J Balvin performed singing inside a half-moon with cool dancers and pyrotechnics.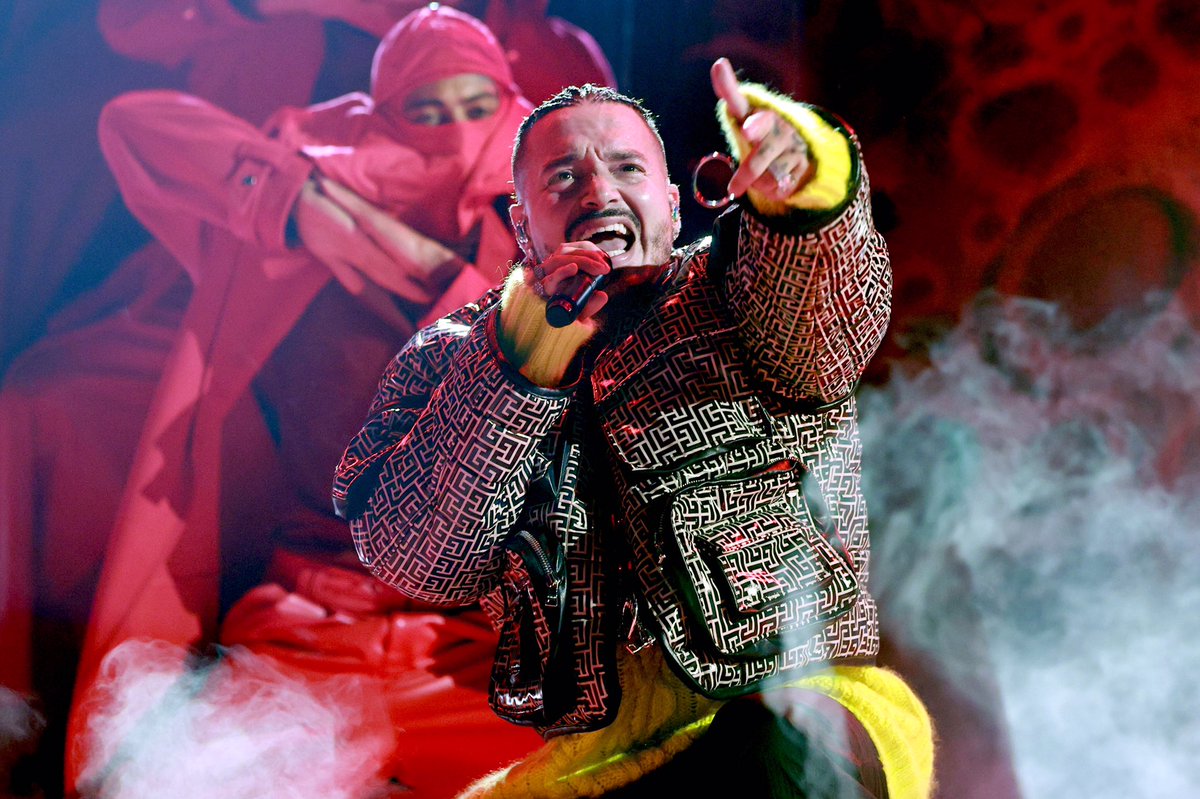 As YouTube Original was a sponsor, several YouTubers made appearances. The Streamy-winning Try Guys appeared on stage to film a short segment that tied into a Vax Live story they had been filming that day.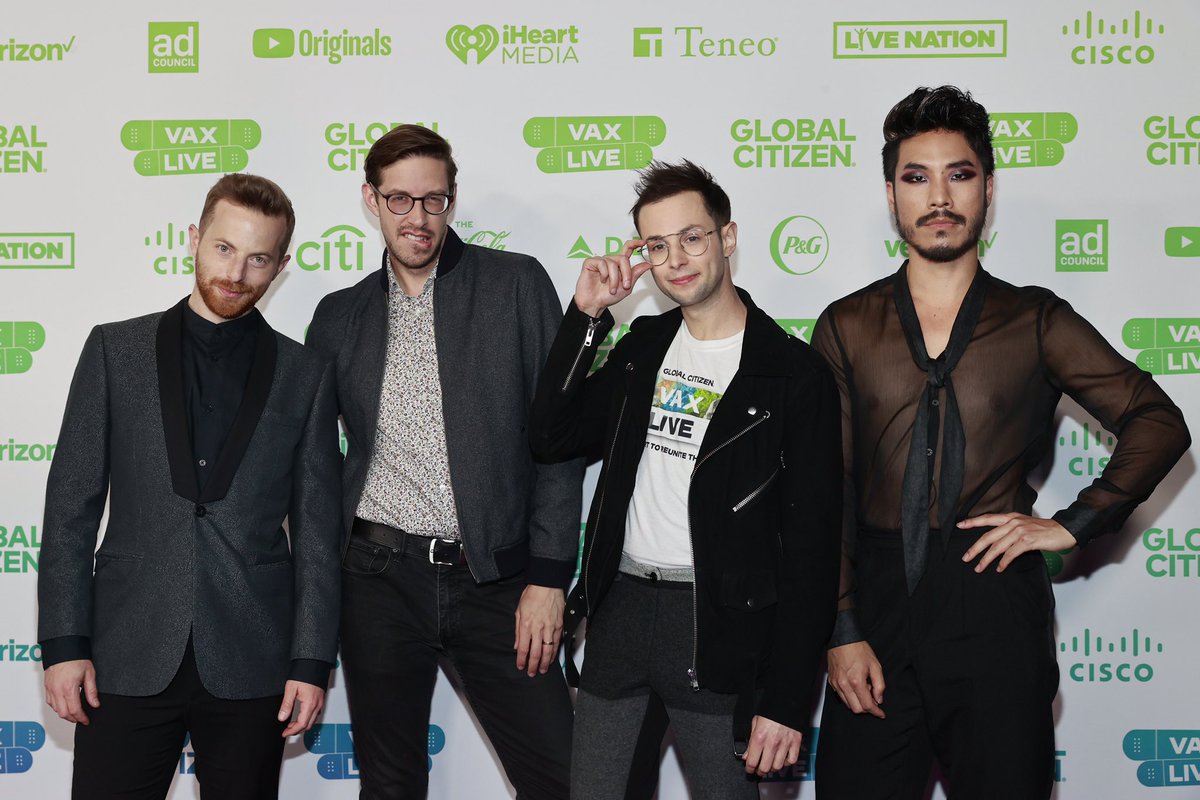 Kati Morton, who has spoke on our Digital LA mental health panels before, appeared in a video segment on mental health and self care. She reminded people to take it easy and gradual as things reopen. She said if you feel uncomfortable going out or being with people, go slowly to readjust. She also recommended breathing exercises to help improve stress, playing an animated video illustrating how to take four deep breaths, breathing in for four seconds, and holding it for four seconds, to help reduce stress.
Selena Gomez hosted the show with seriousness, carefully reading the scripted introductions in her black dress.
Prince Harry appeared to present and ask for vaccination help, without Meghan – perhaps because she is pregnant?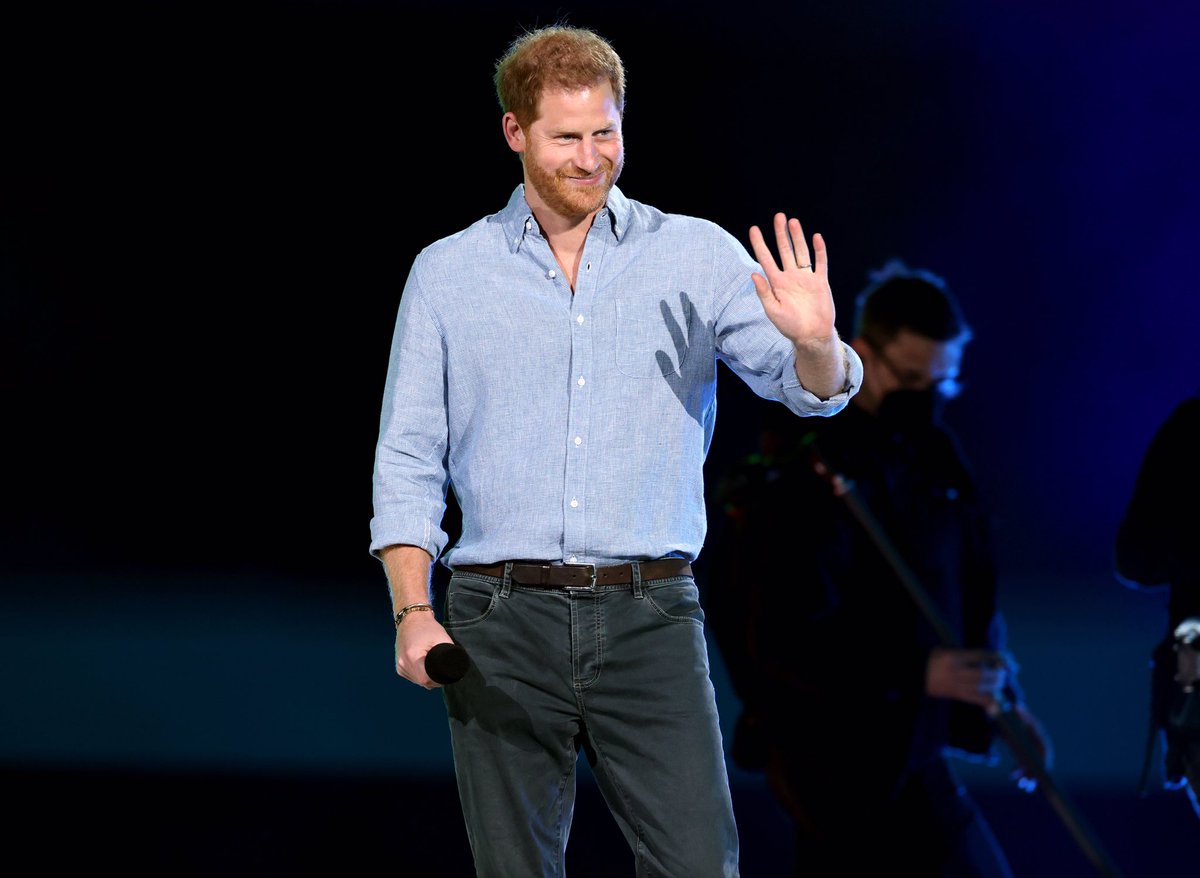 Presenter Oliva Munn said that as an Asian-American herself, she has been especially impacted by the anti-AAPI violence and called for people to do what they can to support AAPI people and initiatives. May is also AAPI Heritage Month.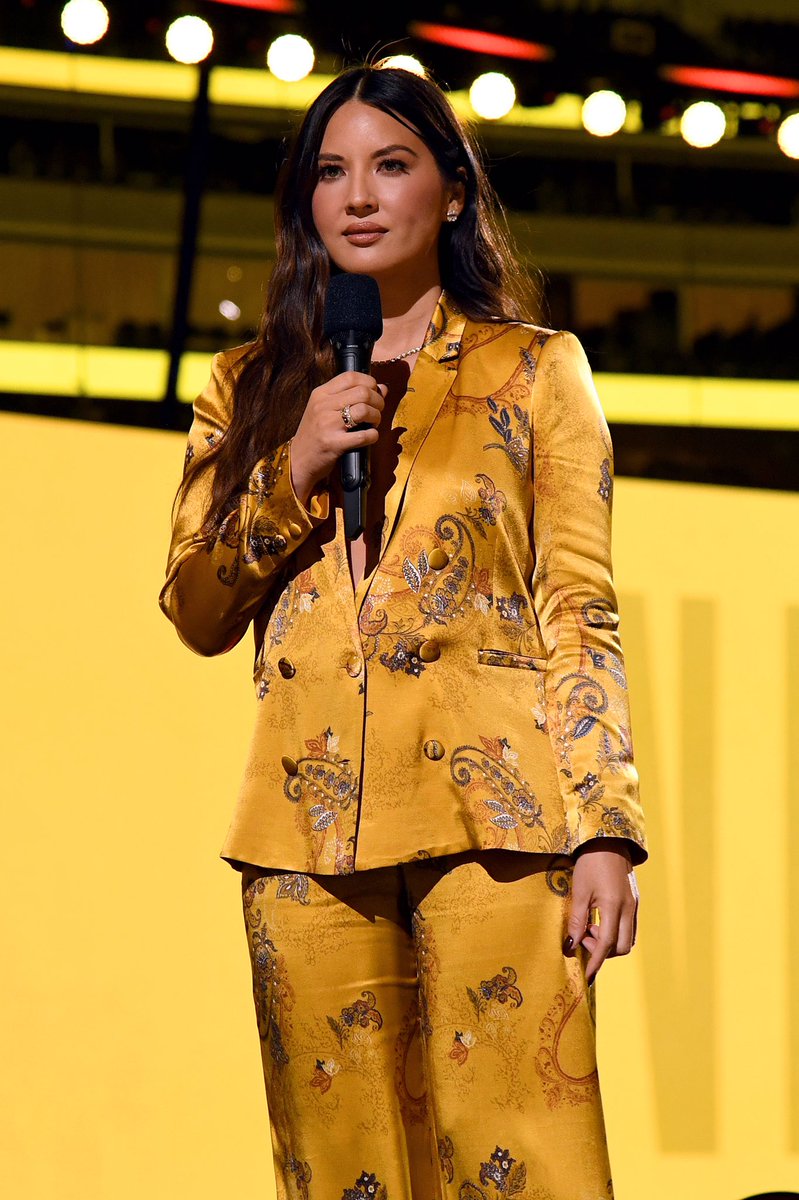 While most of the concert was serious and supportive of fundraising and health education efforts, there were a few moments of welcome comedy.
Ben Affleck and Jimmy Kimmel, dressed up in a Robin boy-wonder costume, appeared on stage for light banter.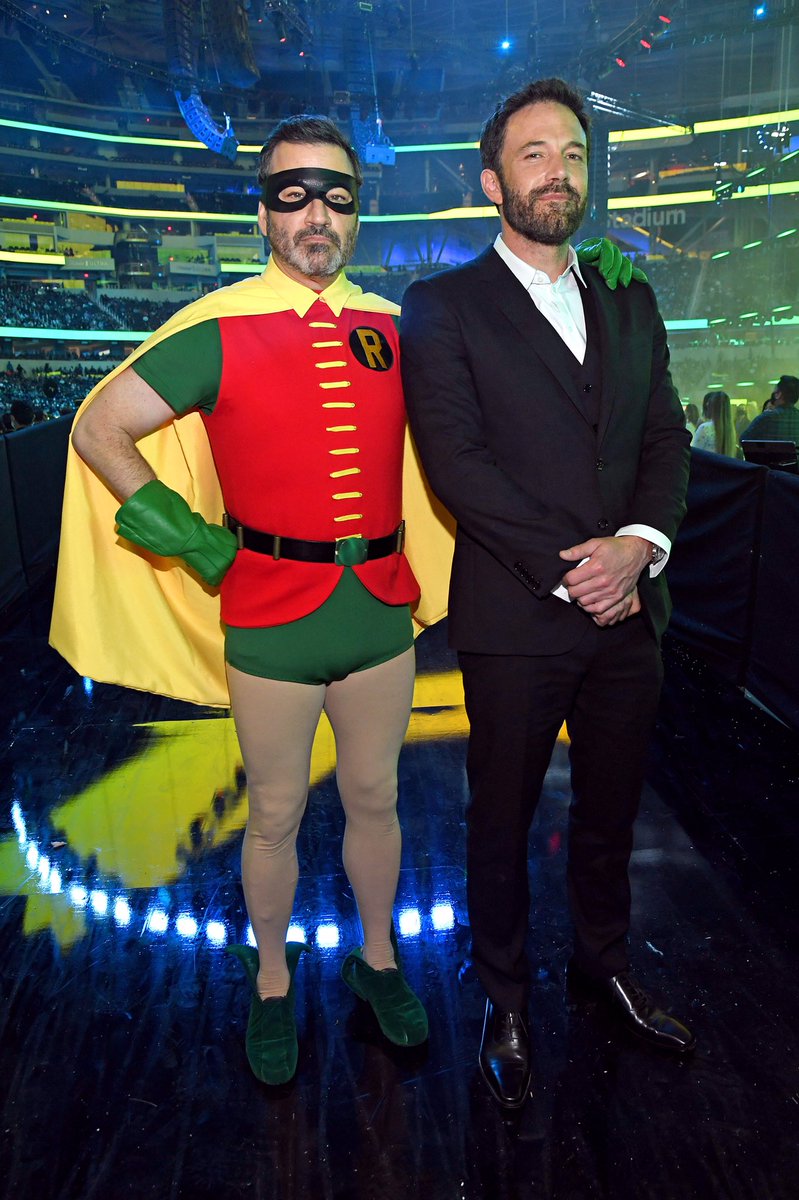 David Letterman introduced the finale guests the Foo Fighters, whom he loves and have performed on his show multiple times, including the finale. He also provided some humor comparing vax side effects to eating Taco Bell food side effects.
The concert showed how concert events can happen in the future with proper covid health and safety measures. All attendees had to show their tax cards with proof of their second vax by April 18. Some production and others had to show proof of negative covid test in the previous few days. Attendees also had to wear masks the entire time upon entering, and walking around the stadium, except when seated and actively eating or drinking. Seating was social distanced: pairs of available seats were separated by one seat zip-tied shut. The complimentary food was individually packaged: Aquafina water bottles from sponsor Coke, packages of M&Ms and Sour Patch kids, and individually wrapped apples, oranges, and pears in plastic bags, to provide healthy fruit for healthcare workers.
International advocacy organization Global Citizen announced $53.8 million at the VAX LIVE concert in philanthropic and corporate commitments to help procure nearly 10.3 million doses, exceeding its 10 million goal for the VAX LIVE campaign. Philanthropists and the private sector announced their support for vaccine procurement, medical tools and supplies during the show.
VAX LIVE was the first large-scale music event held for a COVID 19-compliant audience composed of fully-vaccinated frontline healthcare and essential workers. The goals of VAX LIVE are to help get the COVID-19 vaccines to everyone, everywhere and to inspire vaccine confidence worldwide. To help ensure equitable access to the vaccine, Global Citizen and its partners led a coordinated drive across the private sector to raise critical funds for the vaccine-sharing program COVAX AMC.
As a result, as of the taping of the VAX LIVE special, Global Citizen had exceeded its goal of raising enough dollars to purchase 10 million doses. The VAX LIVE campaign also called on governments to begin sharing vaccine doses immediately, and for pharmaceutical companies such as Moderna to urgently provide millions of doses to the poorest nations at cost pricing. More announcements will be made on May 8 when the broadcast special airs.
Specific commitments made toward COVAX AMC for procurement of vaccines:
Mastercard will be contributing $25M
Cisco will be contributing $5M
Procter & Gamble will be contributing $5M
The Analog Devices Foundation will be contributing $1M
Stadler Family Foundation will be contributing $1M
Stanley Black & Decker will be contributing $1M
Coca-Cola Foundation will be contributing $500K
Spotify will be contributing $500K
Alight Solutions will be contributing $250K
Centene Charitable Foundation will be contributing $250K
BlackBerry will be contributing $160K
VAX LIVE: The Concert to Reunite the World is part of Global Citizen's overall 2021 Recovery Plan for the World, a year-long campaign and series of events that aims to help end COVID-19 for all, end the hunger crisis, resume learning everywhere, protect the planet, and advance equity for all.
For more information about VAX LIVE: The Concert to Reunite the World, visit globalcitizen.org/vaxlive and follow @glblctzn on Instagram, Twitter, Facebook and YouTube.
Photo of Performers and Presenters: Credit Getty Images for Vax Live.
Photos of SoFi Stadium: Credit Digital LA
---
Our founder Kevin Winston describes the many emotions he felt attending the VAX LIVE concert from an attendee perspective:
I can't begin to tell you all the emotions I felt around the Vax Live benefit concert. But I'll try:
SURPRISE! When I first heard about VAX LIVE, the first major event with fully vaxed audience, with involvement of celebs President Biden, and amazing lineup, I fetl pure Surprise and Amazement!
WONDER: We arrived at the new SoFi Stadium that looks like a spaceport landed next to the Forum. It's sleek and modern. Wonder and awe we have something cool and new that was supposed to open last year just waiting for us. I spent an hour just running around all the levels exploring the lounges, patios, and bar areas. It feels like you're wondering the decks of a Star Trek spaceship, all sleek, silver and white and minimalist.
CAUTION: As crowds poured into the huge stadium, I was just nervous about being around so many people because that's the first time in the past 1.5 years I've seen so many people in one spot! But then I remembered the aud was mostly healthcare workers, and we all had to show out vax cards to get in. We all still wore masks except when eating. Pairs of open seats were social distanced by one unavailable seat zip-tied shut. Relief.
GRATITUDE: The free concert invited healthcare workers for all of their efforts that have saved us. The concert also announced $53M for vaccination distribution worldwide. And several celebs and President Biden reminded people to go get vaccinated, so it was a big PSA to get VAXED so you can have fun like us at this concert!
MOVIE-IRL VIBES: We need an adjective to describe when something feels like a movie, because this totally felt like some apocalyptic movie's 'let's get back to normal' celeb benefit concert.
HUMOR: Ben Affleck, David Letterman, and Jimmy Kimmel brought some humor with their presenting.
ENTERTAINED: J Lo performed two songs with full dancers, elaborate sets, video screens, lights, and pyrotechnics That was pure visual spectacle that we've missed. Pure joy.
PROUD for FRIENDS: since YouTube was a sponsor, there were several YouTubers on the show! Go Digital! My heart swelled when fellow Yalie Ned Fulmer of the Try Guys got on stage for a segment. And when Kati Morton who's spoken on our Digital LA mental health panels appeared in a pre-recorded segment reminding people to de-stress in pandemic by readjusting slowly if need be, and do breathing exercises to reduce stress. 
ROCK ON: Dave Grohl of Foo Fighters Said that he's been dreaming for the past year of the time where he can get on stage and perform with real life auds, and was so excited that this is it. He even bought on Brian Johnson of AC/DC to rock out, they played five or six songs. Dave repeatedly said: 'Now we are going to have a rock concert!' which he did, elevating everything the vibe from respectful benefit concert to rock out concert. People were dancing in the aisles, waving their hands etc. Which was so great to do after 1.5 years.
EPIC: When you realize you're part of something epic and historic, like this first ever reopening largest gathering concert, you get tingly! I tingled! 
HOPE: Several moments throughout the evening, I looked around at the SoFi Stadium, packed with people from ground to nosebleeds having fun with the music and lights and thought, wow we can do this. We can get back to normal. If just everyone could get vaxed!
PROUD: Leaving the stadium exhilarated and happy, I was just so proud that LA was able to pull this off!
ANTICIPATION: Taking photos with the huge SoFi stadium letters, happy to welcome the SoFi stadium to LA, and looking forward to coming back for other events, the Super Bowl next year, and the Olympics in 2028.
When Vax Live airs May 8, you probably won't experience many of these emotions, so just wanted to share my emotional roller coaster experiencing the joy as hope of it.