VFX teams from 10 Oscar-nom potential films from Star Wars: The Last Jedi to Blade Runner 2049 described their cutting edge work at the Academy's annual VFX Bake-Off at the Academy HQ on Saturday.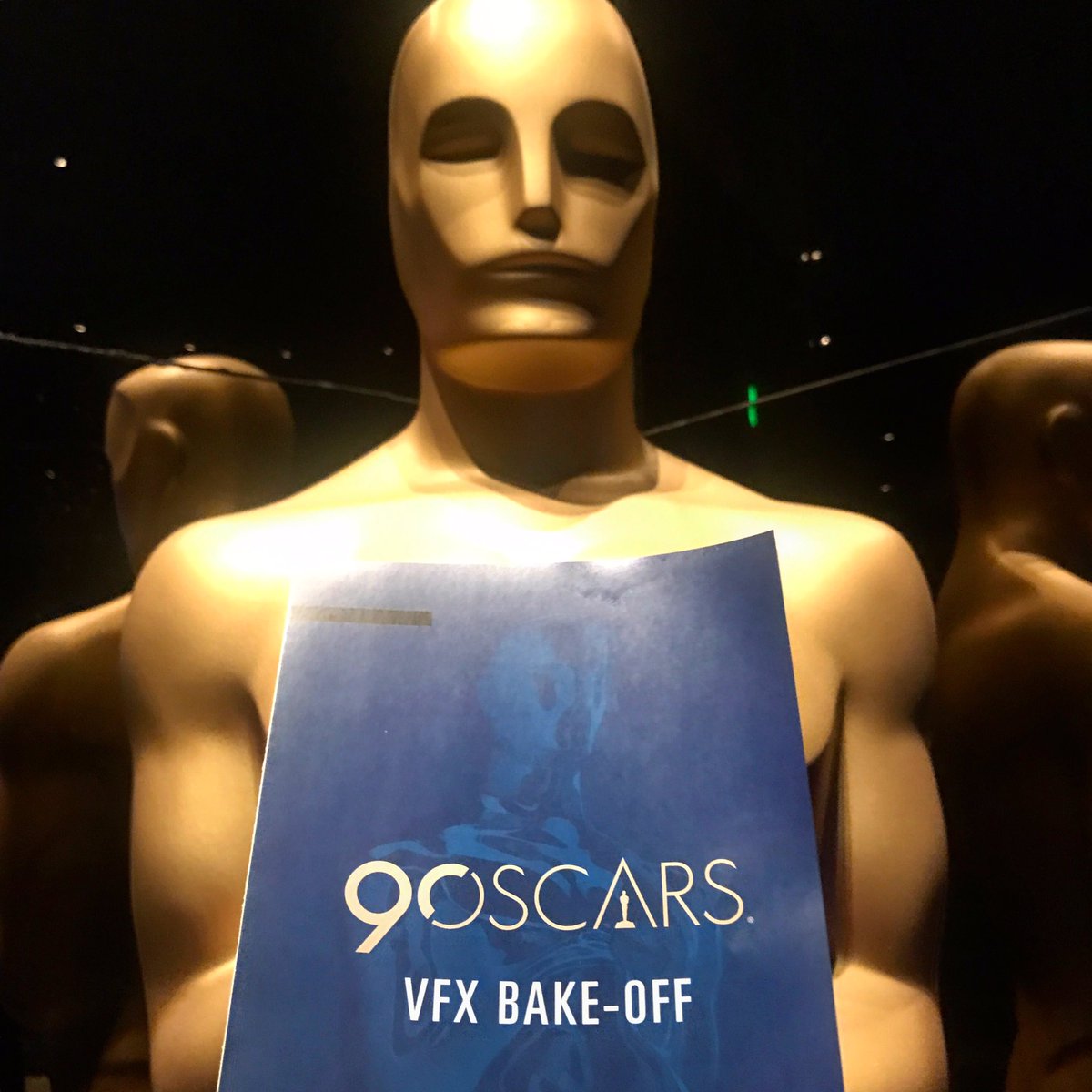 Academy voters will vote for five of these 10 films to be the five Visual Effects nominees in this year's Academy Awards. The five nominees will be announced on January 23.
John Knoll of ILM kicked off the event, saying that all of the Top 20 box office films of 2017 were VFX driven or digital animation, except for Get Out.
At the four hour Bake-Off, each team screened a 10-minute reel showcasing the film's best visual effects, followed by a 10 minute Q&A with the VFX teams.
The teams described behind-the-scenes and challenges of making the films.
Star Wars: The Last Jedi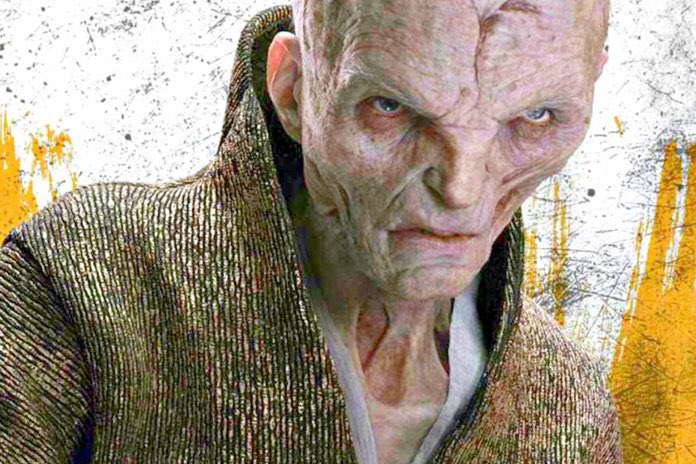 – Rian wanted to bring Snoke out of the shadows. Lots of attention on his eyes. Reference: older men, disabled men. Plus, they wanted to make him less withered, and more intimidating. So designers broadened his shoulders, strengthened his neck and widened his half-jaw. "We basically beefed him up." Guess Snoke must've been hitting reps hard in the Dreadnaught fitness center gym, with shirtless Kylo spotting him.
– "We managed to blow up every type of spaceship in the film," said one of the ILM VFX team, referring to all the ships and explosions.
– Daisy really got into filming in her reflection scene, with her finger snapping, etc. She would film the scene, and then go out and look at it on screen, and then go back and film to adjust.
– Frank Oz returned to puppet Yoda, a return to practical effects as seen in Empire Strikes back when he first appeared. Neal Scanlan, head of practical effects, described a magical moment when Frank was on set. It was a cold day when Frank arrived to puppet Yoda. But 60 cast and crew members just watched awestruck standing in the cold as Frank brought Yoda back to life, decades later. The effects team found the original Yoda head and a hand (fitting for Star Wars) in the Lucasfilm values, and made molds of them to create the puppet used in The Last Jedi.
Guardians of the Galaxy, Vol. 2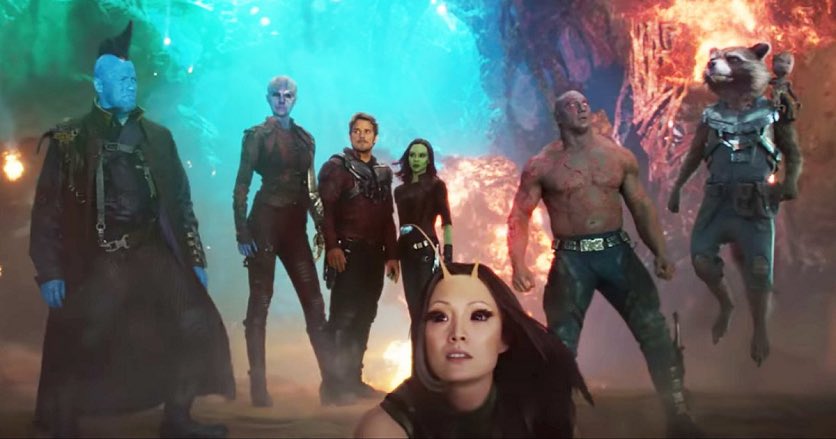 – "98% of shots in the movie have visual effects," said  Chris Townsend, VFX Supervisor of Guardians of Galaxy 2. "This was a blast to make." Chris said that working with director writer James Gunn was fun, because James would arrive at work saying things like "Let's add a giant Pac-Man with Skeletor," or "fish fountain!"
– Rocket was done by four VFX companies: Framestore redesigned Rocket with help from Weta, Trixter, and more.
– Baby Groot's skin: wooden surface on flexible under
– Young Kurt Russell was NOT mostly makeup, as was widely circulated in an article during the film's release. Instead, VFX teams found a younger actor with similar bone structure as Kurt's and composited in the younger actors jaw and bone structure, with Kurt's eyes and nose overlaid onto it.
– Complicated mandelbrot fractals were used to create the Ego's planetary core where the final battle sequence takes place.
– James Gunn said no purple on Guardians 2 cuz he said he used it too much on Guardians 1. Instead: more cyan, red and oranges.
Blade Runner 2049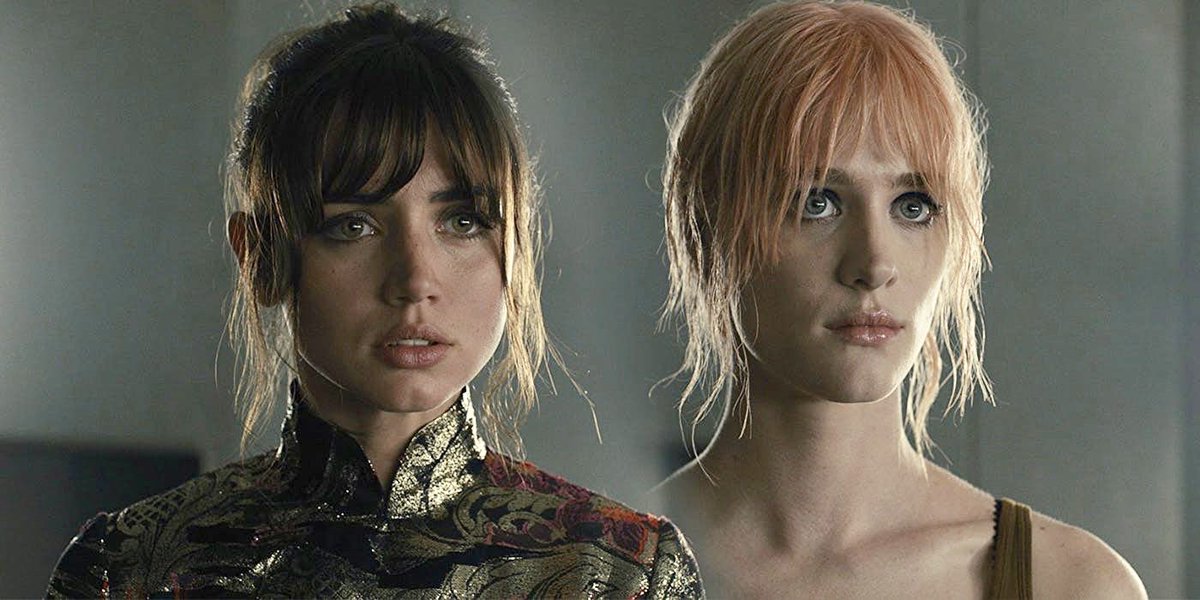 – The Digital Threesome with two real characters and a hologram was tricky. The key: start each sequence out-of-sync, and end it with the eyes lining up. (You have to see the film to understand this)
– Digital Double: brought back Rachel from original film for a two-minute scene at the end of the film. Many audiences couldn't tell it was a digital double. The Uncanny Valley has been crossed!
– Framestore did a great job on Trash Mesa
War for the Planet of the Apes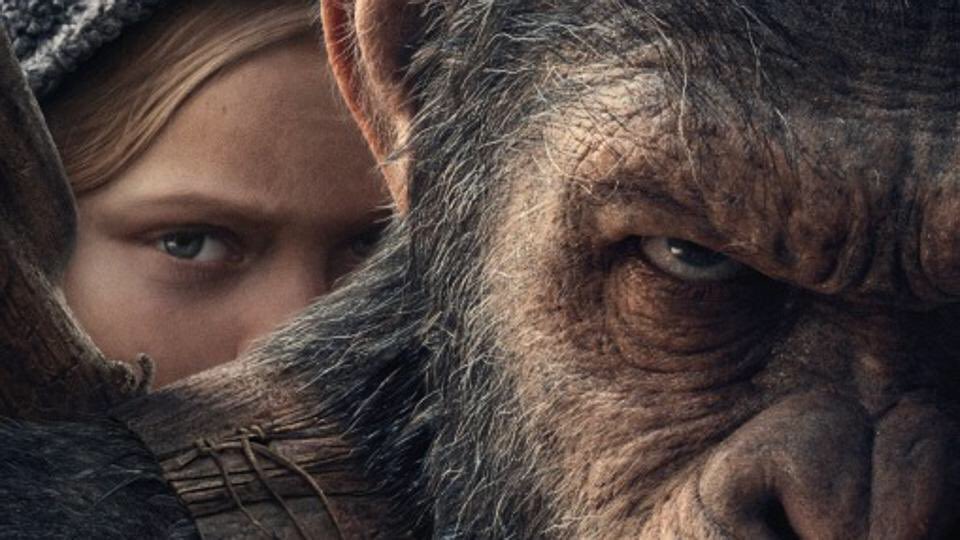 – Very Ape-centric: lots of apes talking, closeups, expressive eyes. Most ape screen time of all the Planet of the Apes franchise.
– Created Phys-Light tool sensor that detects full spectral light in a physical scene, and applies to digital set, mimicking real light
– Created forest simulation tool that evolved forests and plants completing for light, space, so that forests did not have to be drawn individually nor cut-and-paste.
Kong: Skull Island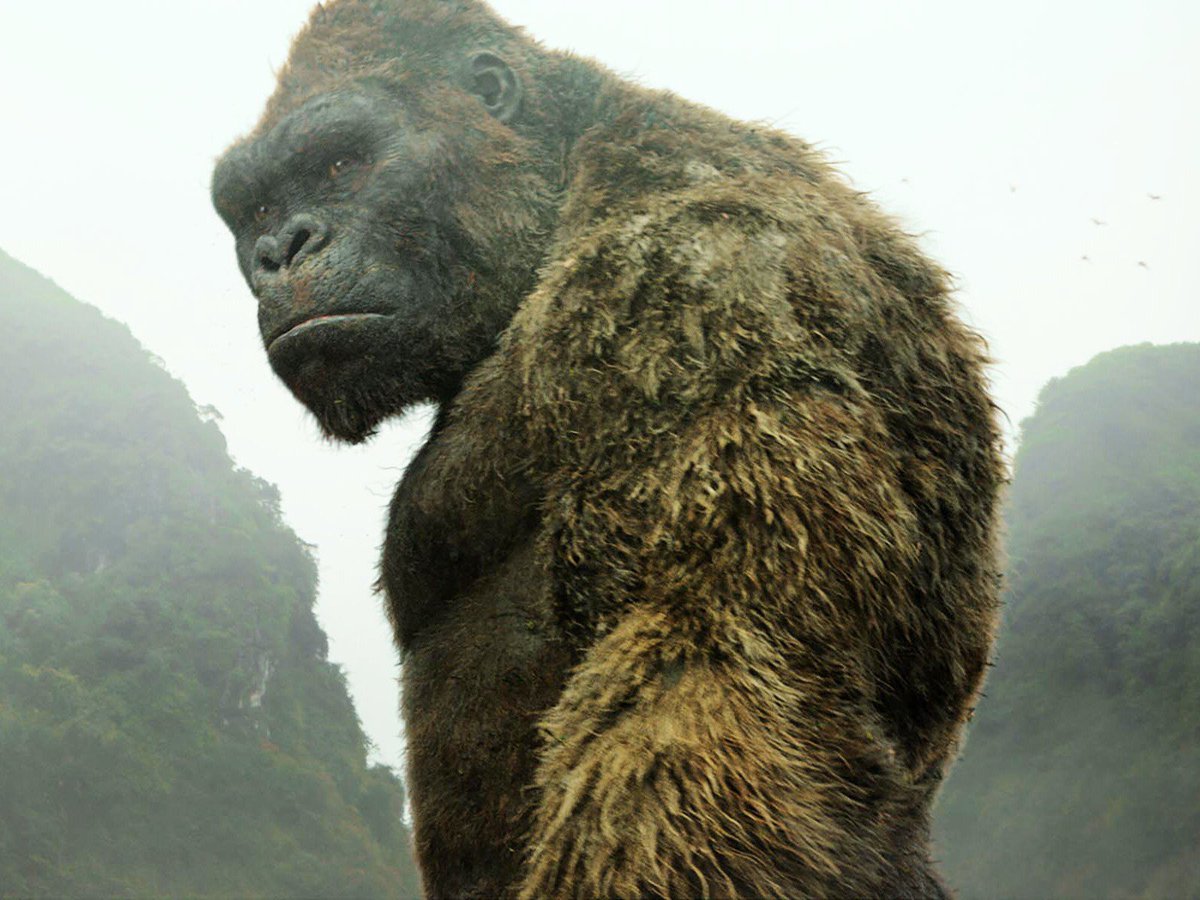 – Hair and fur was digitally animated based on how wet it was: Dry hair, damp / misty, underwater billowy, wet and spikey
– Super Mario Bros was referenced twice for certain sequences
– When Kong is 200 feet tall, he has a huge butt! Animators had to make sure that Kong stayed roughly the same height, as large creatures tend to vary in size in films. They always tend to grow.
Alien: Covenant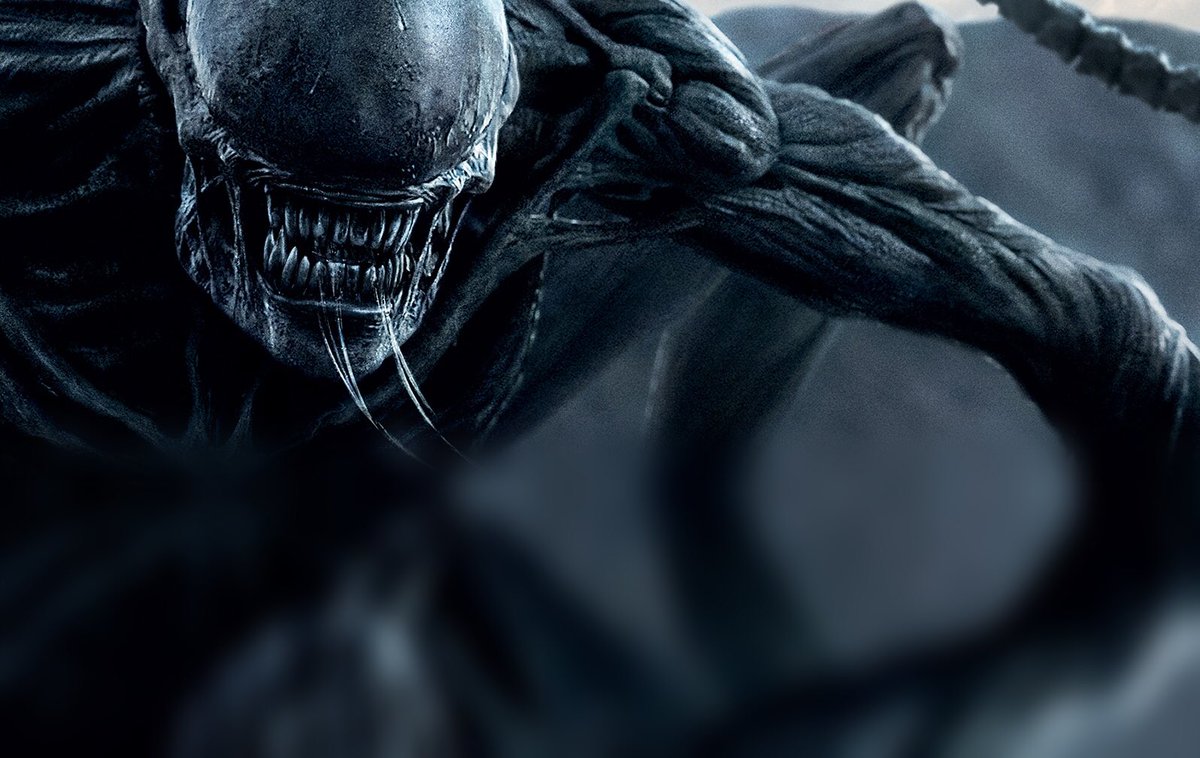 The various aliens and xenomorphs all inspired by actual animals
– Face-hugger: spiders
– Chest-buster
– Double toothed jaw: sharks
Okja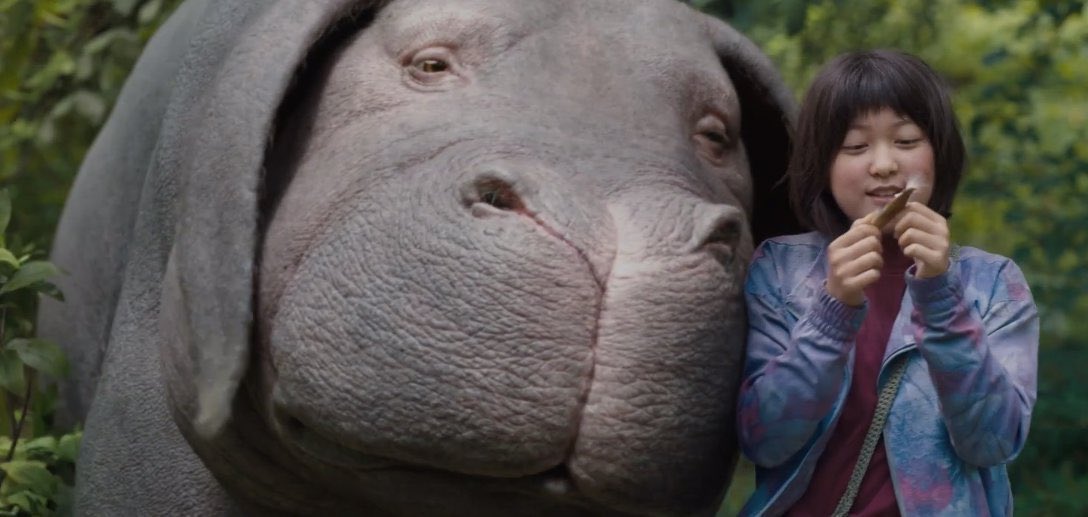 – Amazing realistic interaction with main character and the CGI hippo-pig Okja
– Animating eyes is key – 'There's a beagle in my life that I photograph," said one of the VFX team, explaining how Okja's sad expressive eyes are inspired by his beagle.
– Don't over animate, let the scene play out, the animator said. You don't need to over-focus on the animation. Let the emotion of the scene layout, and animation can be subtle
– Method studios helped on the animation
– Korean-made Okja was the only film featuring non-white guys onstage. Okja was the only one of the 10 films and 40 people on stage featuring a woman. We must do better in VFX!
Dunkirk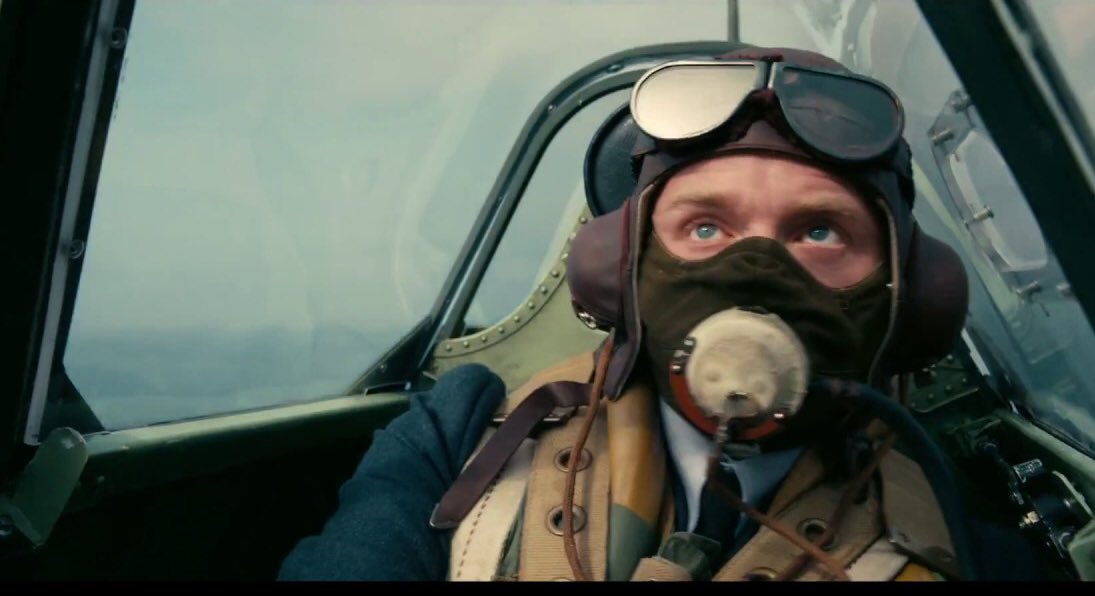 – Composited cockpit footage shot at a parking lot with air and water shots. Used plane drones for aerial shots.
Shape of Water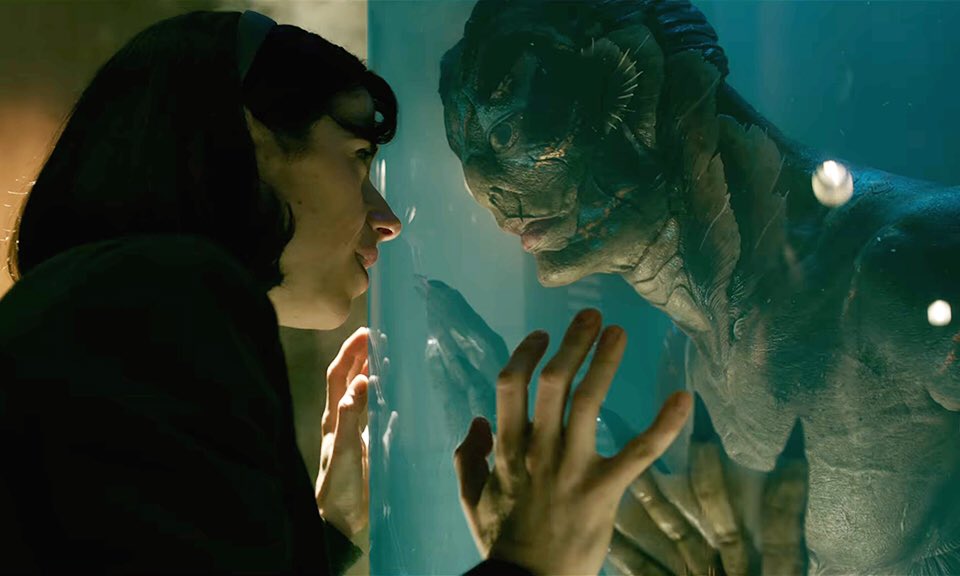 – Used practical + VFX for Doug Jones performance. His lifelike amphibian eyes and micro expressions are key
– Created practical bathroom scene, and submerged it for the underwater scene.
Valerian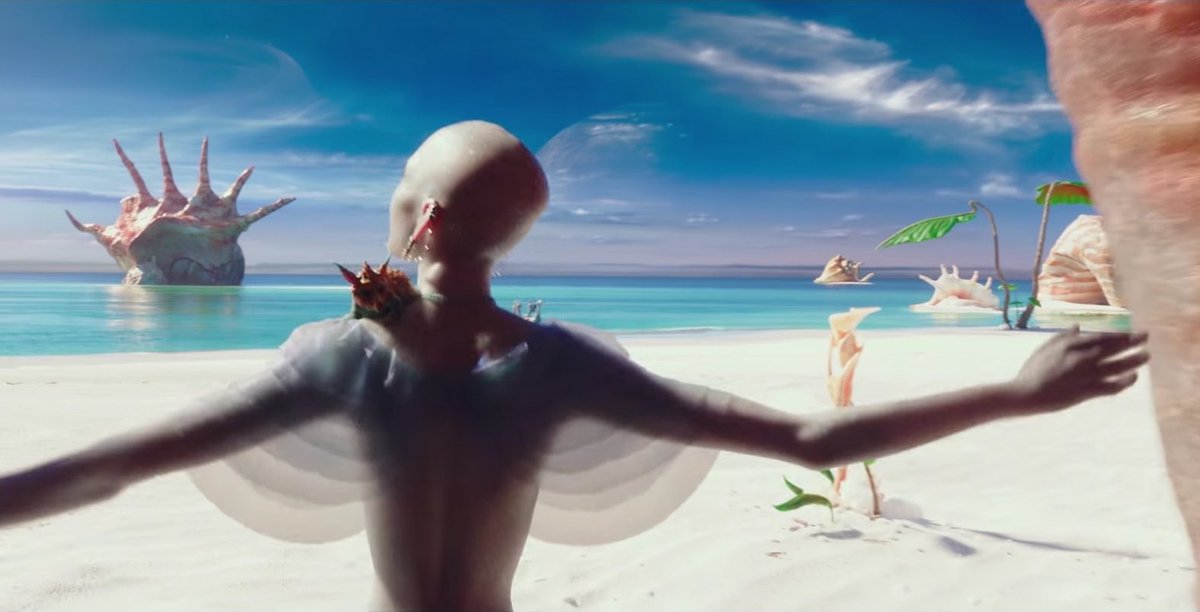 – Most of environments, sets, aliens, effects, planets, vehicles were VFX. 'Created not curated'
– Comic book was a reference for color, etc.
– 'We thought no one would love this movie more than us. Turns out we were right' 😂😮