VidCon, which canceled its Anaheim 2020 convention due to coronavirus, announced it's going digital with VidCon Now, a series of free weekly panels June 20 – July 5, 2020.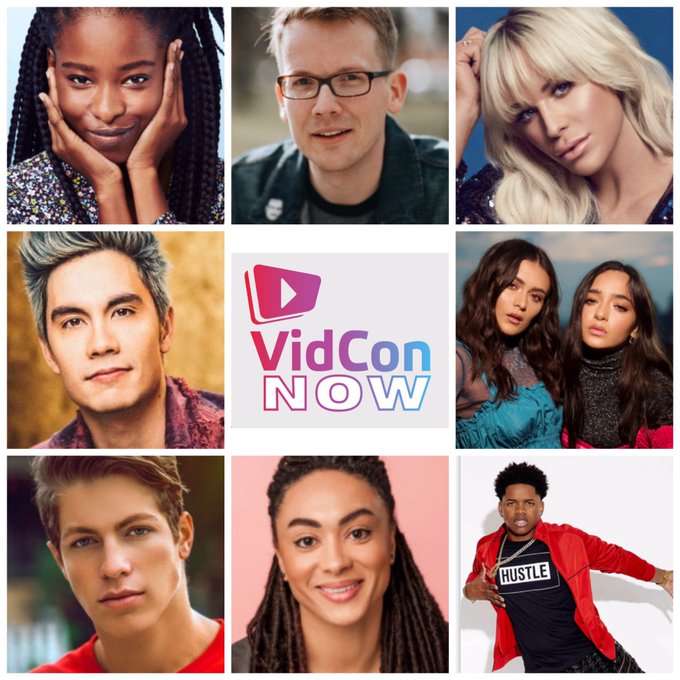 The online sessions feature top industry experts and content creators. Panels are organized into the show's Industry, Creator, and Community tracks. In addition, Networking sessions will randomly assign attendees to network with each other online.
VidCon Now is free to virtually attend. All sessions require registration.
The programming starts June 20, with new sessions scheduled Tuesdays through Friday through July 5. Sessions will be added on a rolling basis throughout the summer.
Speakers announced at launch include VidCon founders Hank and John Green, Gigi Gorgeous, Emma Chamberlain, Amber Whittington of Amber's Closet, TikTok creator Ben Azelart, Rebecca Black of Friday song fame, Mirthell and Rita Onyx, artist Sam Tsui, and Brent and Lexi Rivera.
The launch sessions on June 20 focus on LGBT creators during June Pride Month. The Elevating Queer Voices panel features Elle Millis and Miles McKenna, and the Ad Council's head of talent partnerships Lina Renzina. The Out and Proud session is led by Damon Dominique.
VidCon Now is sponsored by YouTube. Additional sponsors will sponsor specific panels.
The new VidCon Now Discord will allow real-time discussions during the panels.
See the VidCon schedule and register for sessions. Sessions have limits of 300 to 10,000 attendees.
VidCon was acquired by Viacom in 2018.
See our VidCon 2019 article.