Virtual yoga instructors and startup founders described how they have quickly started to use digital tools including Zoom, Facebook Live, and Instagram Live to help people practice yoga, and maintain mindfulness, especially important in these uncertain times.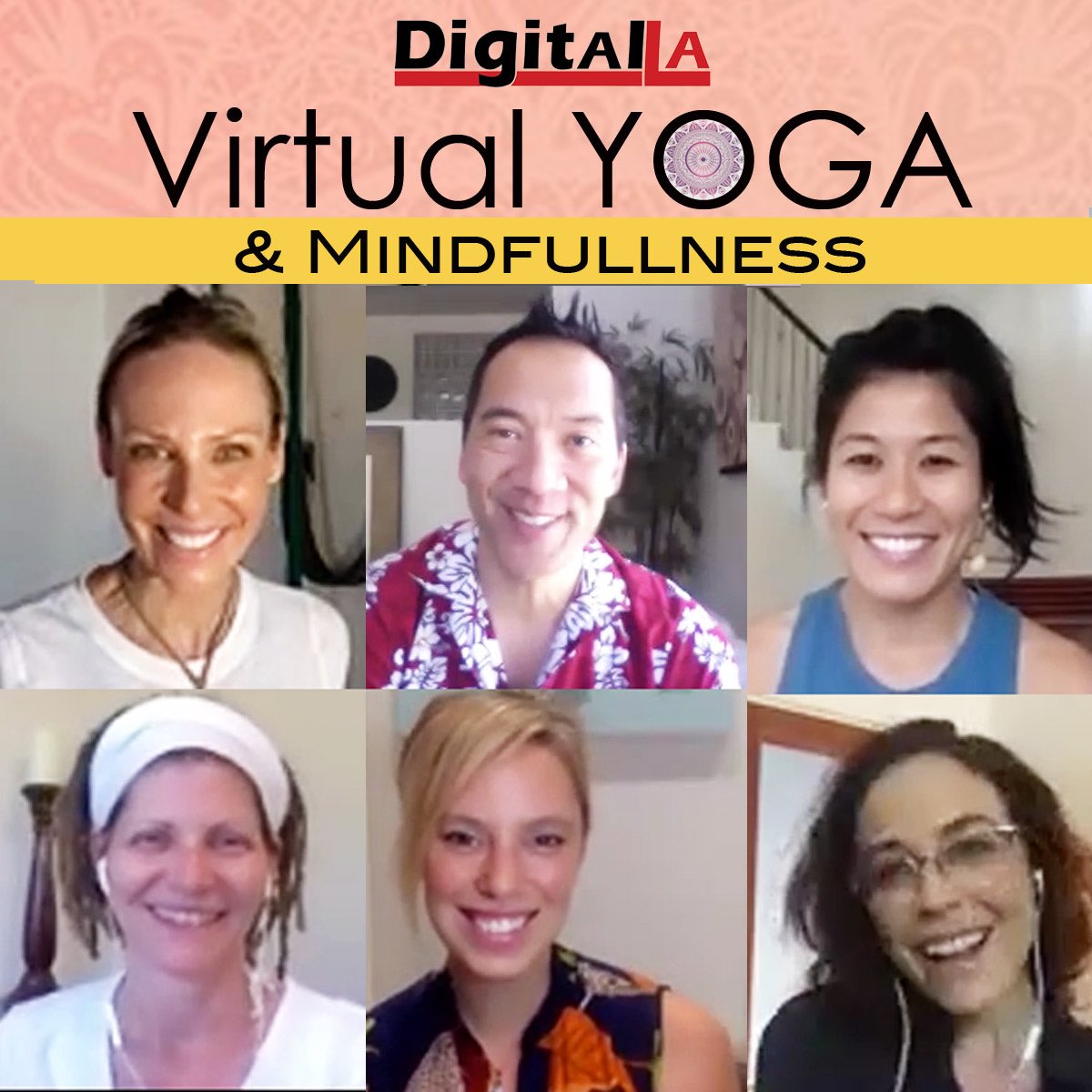 Most of the experts did not offer remote yoga before the pandemic. But they quickly pivoted, learning how to use Zoom, Instagram Live, and other tools so they can continue to help people with their yoga practice.
Jen Kelly of the Yogi Tree Center for Growth in Studio City said she is not a techie, so had to quickly learn how to use Zoom and other live tools to move all of the center's classes online. "I wish this panel was six weeks ago!" she said.
Some instructors said they were initially surprised that they were able to connect spiritually to people, via virtual screens.
Caroline Goldberg, a Yoga Works instructor who uses reiki and cards, said sometimes it's better to connect virtually. She uses Instagram Live to offer classes or teach or perform reiki one-on-one with a guest while her followers can watch. This often results in more clients who see her in action and visit her site carolinagoldbergyoga.com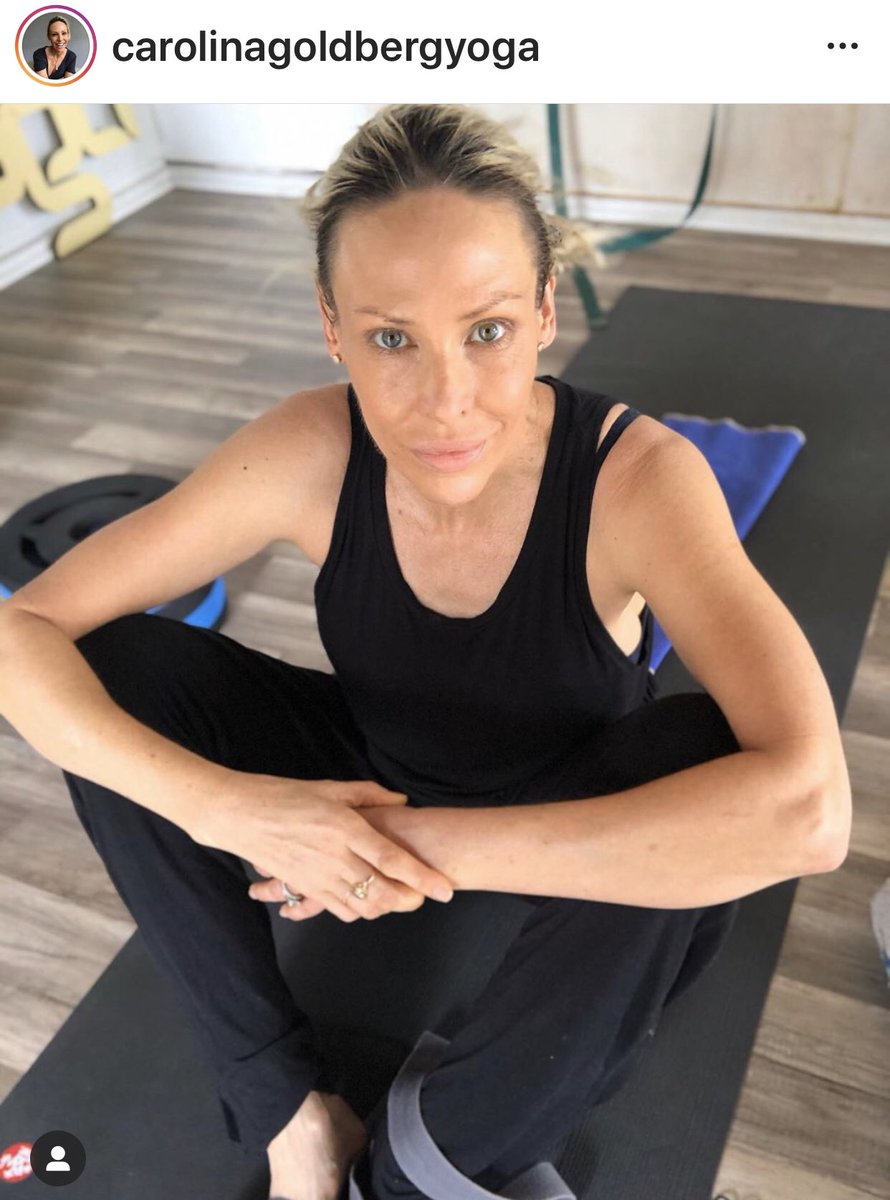 Caroline Vo, founded Omflow as a international network of yoga instructors who provide hour-long courses around the clock 24/7. You pay per class, and can Zoom in any time of the day to practice yoga 24/7 with an Omfflow instructor who can be from LA, or Europe, Asia and India.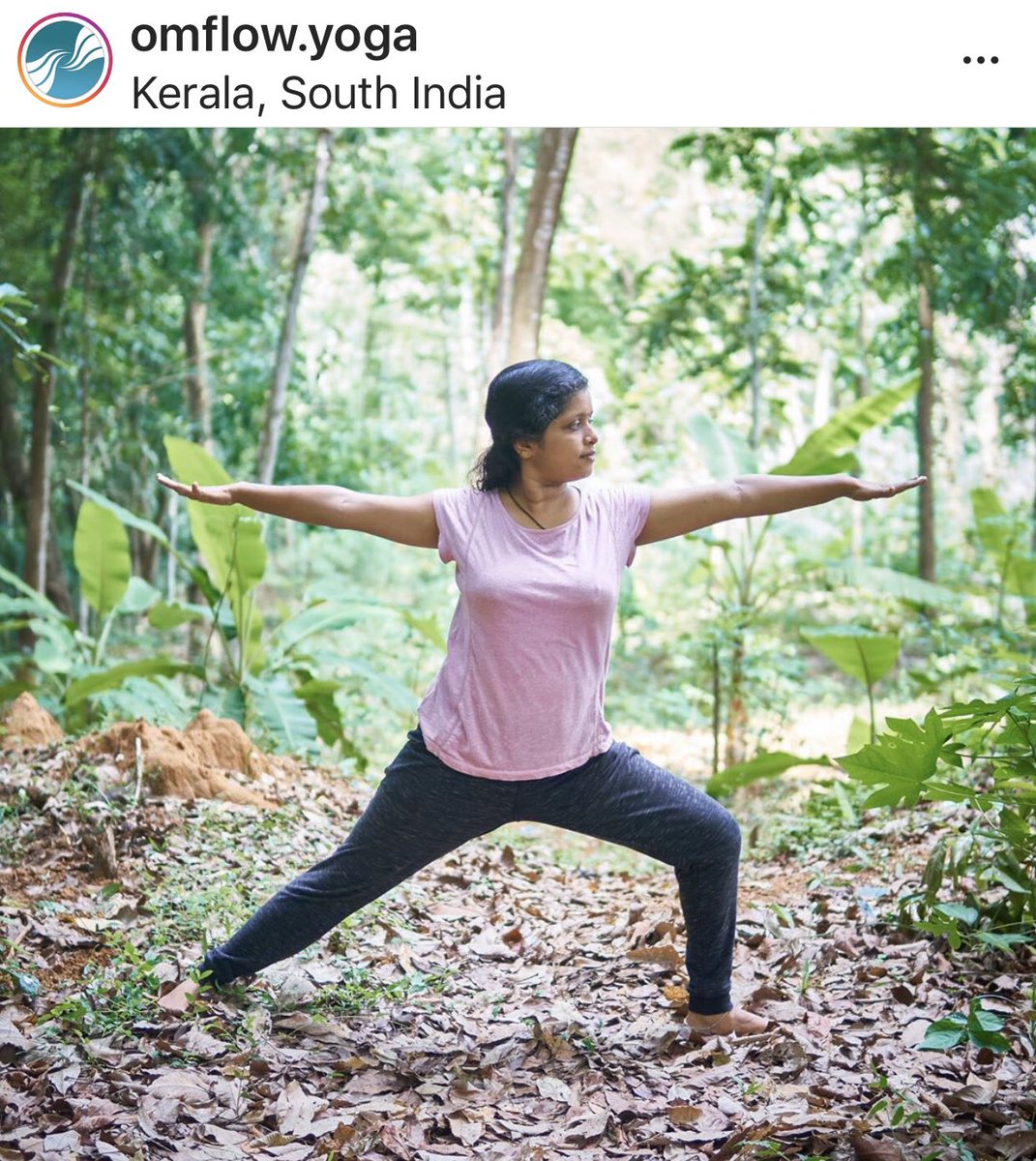 She and her instructs use Omflow as a verb: "Let's Omflow!"
All of the speakers said that they've been able to increase their clients beyond their cities, to reach people in other cities and around the word.
In fact, the speakers themselves Zoomed in from around the world. Three were from the Los Angeles area, Caroline Vo of Omflow zoomed in from Houston, and Jordana Reim of Peace Inside zoomed in from Thailand.
Jordana teamed up with Shira Lazar, host of Channel Q and Emmy-nominated for her What's Trending show, to help her build her media, communications and social media to build Peace Inside. Shira is excited to express her spiritual side, and promotes on her Instagram and other social media to her large following.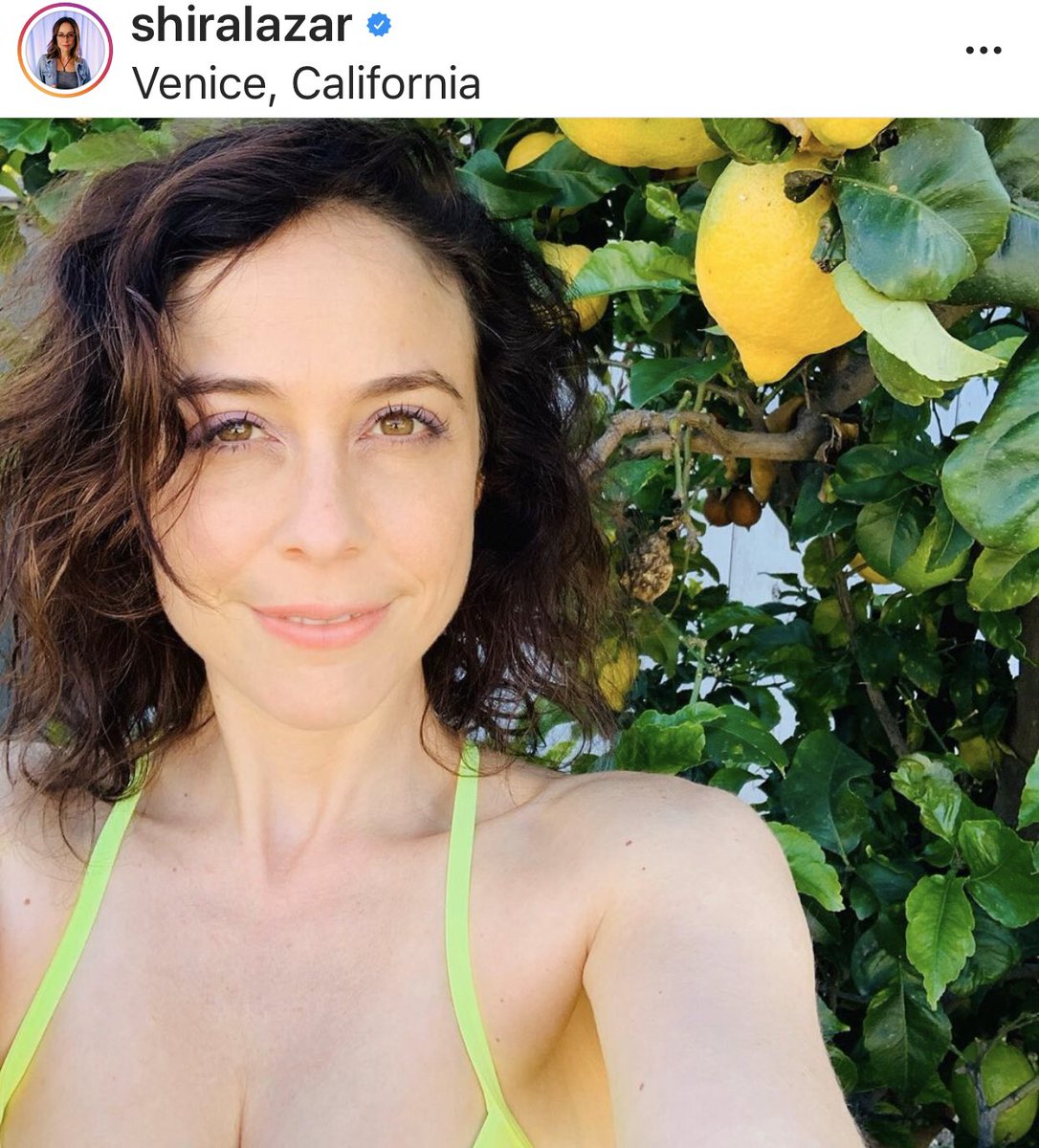 Most speakers used a combination of platforms for different purposes.
Instagram Live and Facebook live are good for broadcasting a usually free yoga class to hundreds of people. Zoom classes of 5-15 allow more personal time. Zoom and FaceTime can also be very useful for one-on one classes.
Most of the speakers offer pay per virtual class, with payment usually via Venom, Paypal, or other digital payment. People who pay for classes are sent the Zoom link.
Yogi Tree's pre-pandemic monthly membership fee now includes its virtual yoga classes. Peace Inside offers free virtual classes with optional donation, and some paid classes.
After the panel, speakers each gave a 15 minute sampler session, so attendees could experience their virtual yoga practice.
You can watch a recording of this virtual yoga event, including panel and sampler session on our Digital LA Facebook page.
THANKS SPEAKERS!
Shira Lazar, Peace Inside, Co-Founder and hosts The Weekly Mindshift with Jordana. Peace Inside, is a global and close-knit community grounded in compassion and connection with live and interactive sessions via zoom around mindfulness. Peace Inside Live launched April 19 with FREE CLASSES FOR ALL daily. Sign up now at http://peaceinside.live. Shira is also the Founder/CEO of the Emmy Nominated digital media brand, What's Trending. In October 2018, she became the host of the afternoon drive show "Lets Go There" weekdays on the first national LGBTQ+ station Channel Q syndicated and on Radio.com. In her spare time, she loves sharing her passion for curiosity, joyful living and mindfulness on her own social platforms @shiralazar.
Jordan Reim, Peace Inside, co-founder. Jordana Reim has dedicated her life to expanding consciousness – her own, her community's, and humanity's. Her teaching journey began in 2008 after her first Yoga Teacher Training with YogaWorks. She has spent the last decade refining her personal practice through travels and residencies at some of the most sacred and beautiful places on Earth including the islands of Thailand, ashrams of India and the Himalayas of Nepal. Trained in the Himalayas of Nepal, Jordana is a facilitator and teacher's trainer for Vedic Sound Healing, a practice of energy healing through sound & vibration.
Caroline Vo, Omflow, Founder and CEO. Rattled by the person she was becoming after 11 years in Corporate America, Caroline quit her high paying, six figure, Senior Director position to pursue a life inspired by the moment. She founded Omflow in May 2019 and launched a pilot at omflow.yoga in January 2020. Omflow is a community that inspires mindfulness, presence and awareness through the connection of self, breath and body. Omflow allows yoga students to connect and practice yoga live with a Trained Online Global Yoga Teacher through a unique, 2-way, real time, interactive, personalized, social or private video experience. Omflow allows students to practice on their schedule, within their budget, at their convenience and always with a high quality teacher, online.
Carolina Goldberg, Yoga Instructor/TeacherTrainer E-1000 RYT, Reiki Master, Soul Coach, Healer, Psychic. Shawman. She offers coaching/ healing/ yoga/reiki certification. She is an instuctor at YogaWorks.
Jennifer Lakhmi Chand, Owner of The Yogi Tree Center for Growth. Jennifer Lakhmi Chand began her yoga journey in 1998 while pregnant with her oldest son. The experience was so transformative that she left a 16 year career in film and TV to create and build The Yogi Tree Center for Growth. The Yogi Tree is a place where people from all walks of life can lay their roots and feel the cozy connection of community, healing and a place to call home. Since the Pandemic, Yogi Tree has been using Zoom and Facebook Live to offer free and paid Yoga classes, Meditation classes, Breathwork classes, Soundbaths, Men's groups, Women's groups, Private sessions, Prenatal yoga, Kids yoga, Distance Reiki, Nutritional Therapy and Addiction Recovery Support. Yogi Tree believes that people need support and connection during this pandemic and transitional time in history and are using the best that technology has to offer to provide that support and connection.
Event presented by Cross Campus, a coworking space with locations in Santa Monica, Beverly Hills, South Bay, Downtown LA, and Pasadena that's gone all-virtual during the pandemic with virtual co-working hours. Details http://crosscamp.us