You can disguise as a Stormtrooper to infiltrate the Empire in the VOID's new Star Wars: Secrets of the Empire VR experience, which held its grand opening today at Downtown Disney. The VOID's partnership with Disney's Star Wars IP content finally brings VR firmly into the mainstream.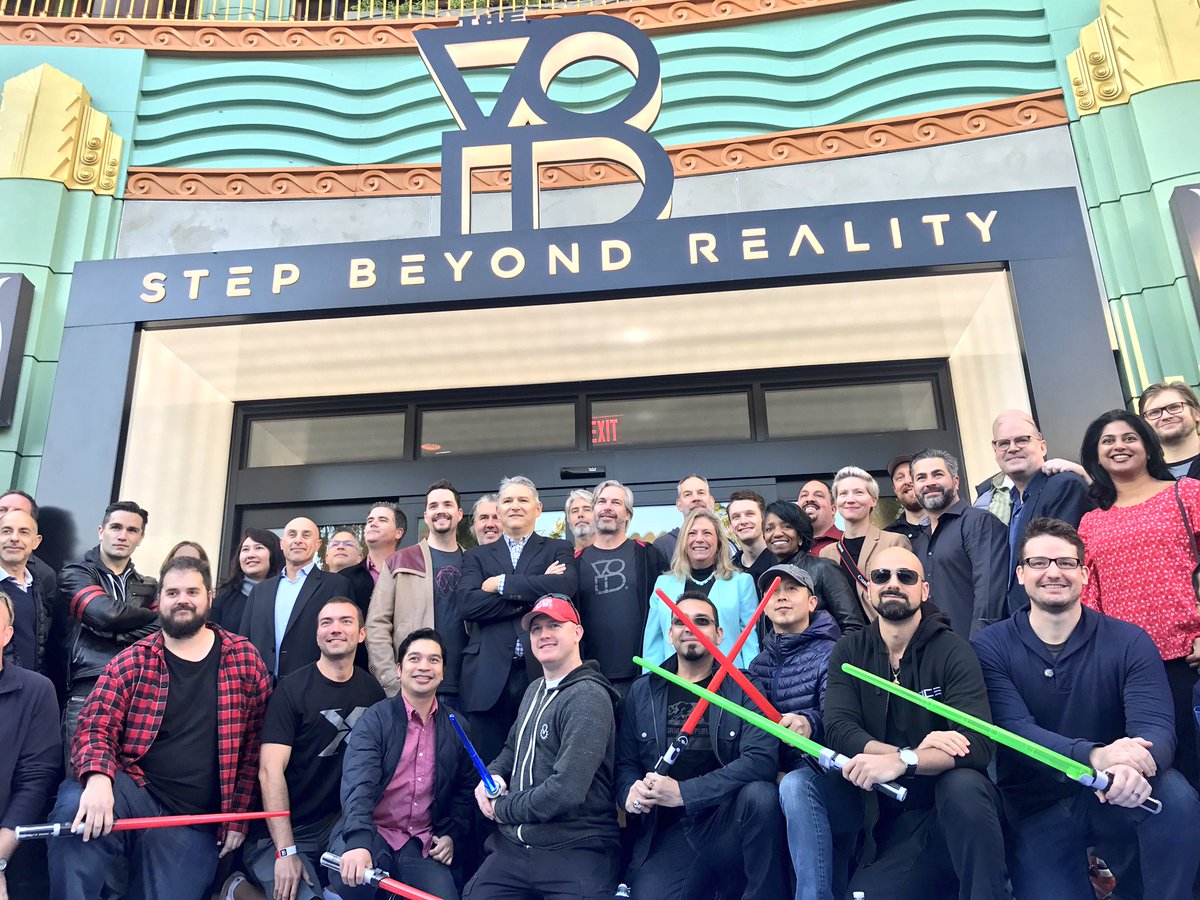 In the 20-minute VR experience, you put on VR goggles, backpack, and grab a blaster. Then you enter in teams of four people disguised as stormtroopers to shoot Empire stormtroopers and lava monsters to discover the secret contents hidden in an Empire cargo container hidden on an Empire base in Mustafar.
"At the VOID, it's our vision to inspire everyone to explore fully immersive virtual worlds," said Cliff Plummer, CEO of The VOID. "In Star Wars, you get to be in the Star Wars galaxy and be part of the story. So we're excited to be able to launch this today."
You can preview the experience in this video here:

If you haven't done a VOID VR experience, it's an entirely immersive experience compared to other VR experiences. The VOID's unique "hyper-reality" incorporates multiple elements of VR including: venue VR, touch VR, social VR, and room VR, which combined with scent and vibration effects, creates an adrenaline-rush feeling of stepping into the Star Wars universe.
Venue VR: VR at a physical venue at Downtown Disney, between the Sprinkles and the just-closed D-Street. VR is not just a demo at a tech conference, but open daily to visitors at the popular Downtown Disney shopping destination, with thousands of locals and visitors every day.
Social VR: You can communicate via voice speakers embedded in the VR helmet to three other players. This is helpful to give instructions to help complete the mission, like: "Look out, Stormtroopers on the left! Shoot them! I'll shoot the ones on the right!"
Room VR: you walk around a maze room that maps to the hallways and corridors in the game. Right at the beginning, you must step onto a platform high above lava lakes, which is uncanny. Then you walk inside elevators and on catwalks as you infiltrate the Empire base, which correspond to a physical maze.
Touch-VR: things you see in the VR environment map to the physical world. For example, you see an elevator handle in the game, and reach out, and feel it in real life. You see a black R2-Q5 droid in the game, and can reach out and feel a droid in real life. This touch immersion helps create the experience of being there.
Scent Effects: You smell burnt smells as you cross the lava lake.
Vibration Effects: The floor rumbles when you take the elevator, adding to the sense of being in an elevator.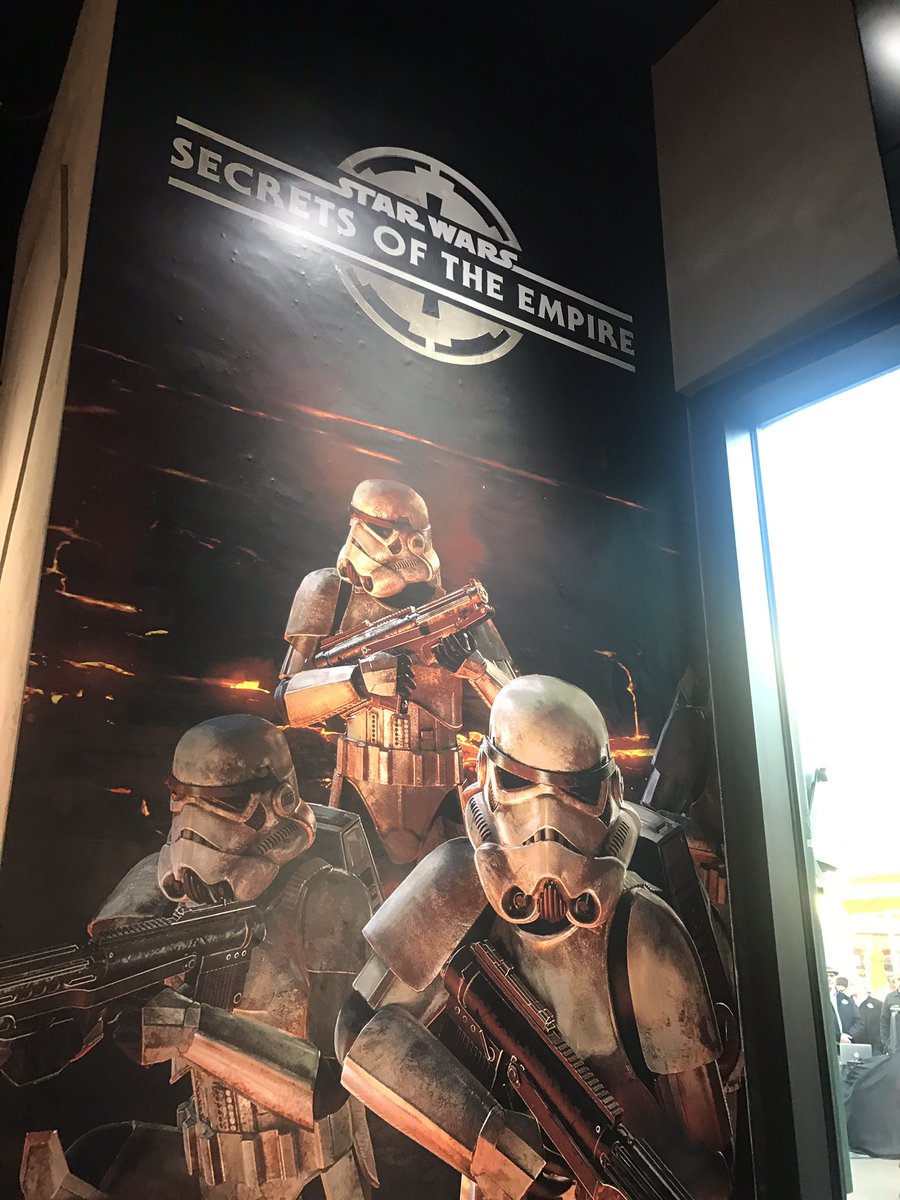 The VOID partnered with Lucasfilm and the ILMxLAB team to create the story and VFX. The story is set in the Rogue One time frame, because there are lot of stories in that time which have yet to be told, said ILMxLAB leaders.
The VOID, based in Utah, recently graduated the Disney Accelerator's fourth Demo Day at the Disney lot in Burbank, where they announced that the launch of their new location at Downtown Disney. See our demo day article.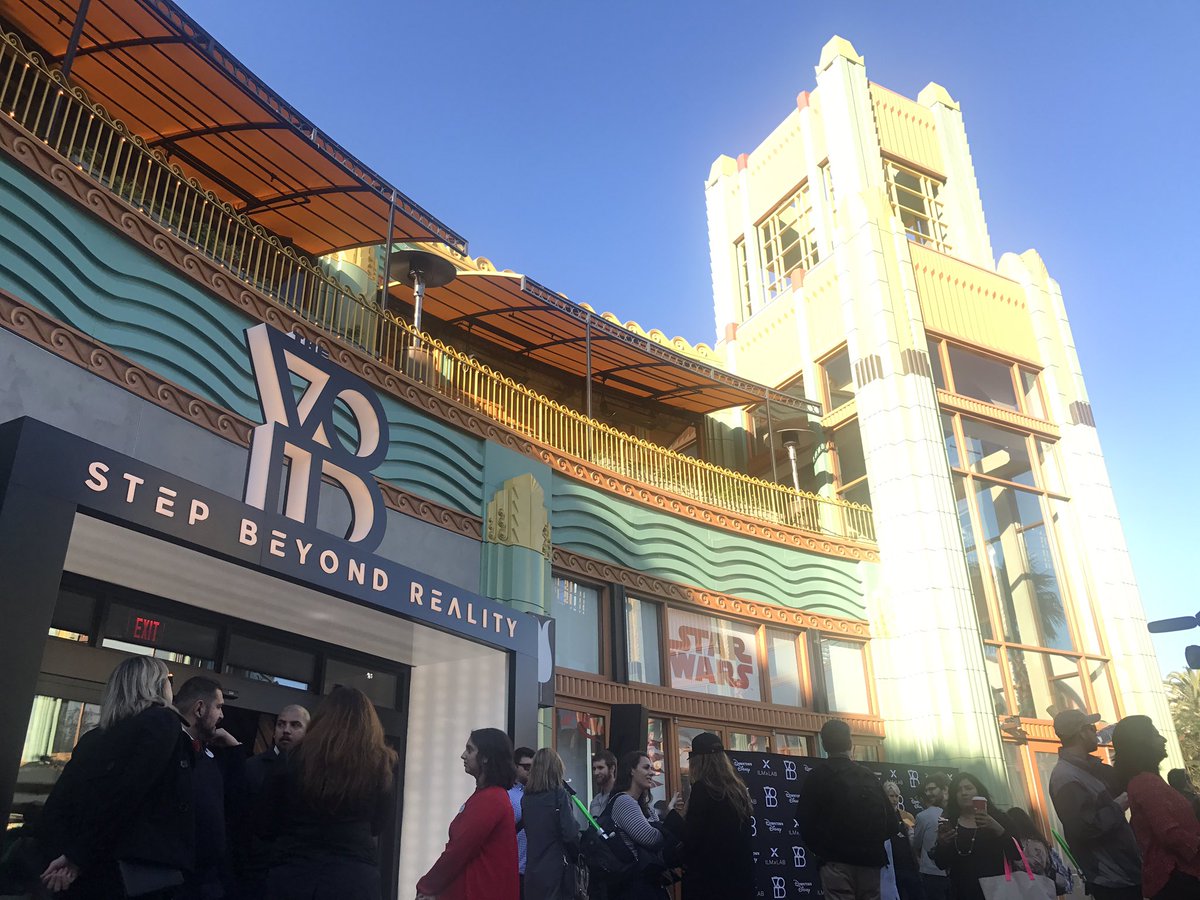 The VOID in Downtown Disney, Anaheim, is its fifth public location worldwide, joining locations in New York, Orlando, Toronto, and London. It's the third location where you can play Star Wars VR, having just opened at Disney World – Disney Springs, and London.
Tickets are $29.95, available via purchase via Atom Tickets, another Disney Accelerator alum specializing in social ticketing.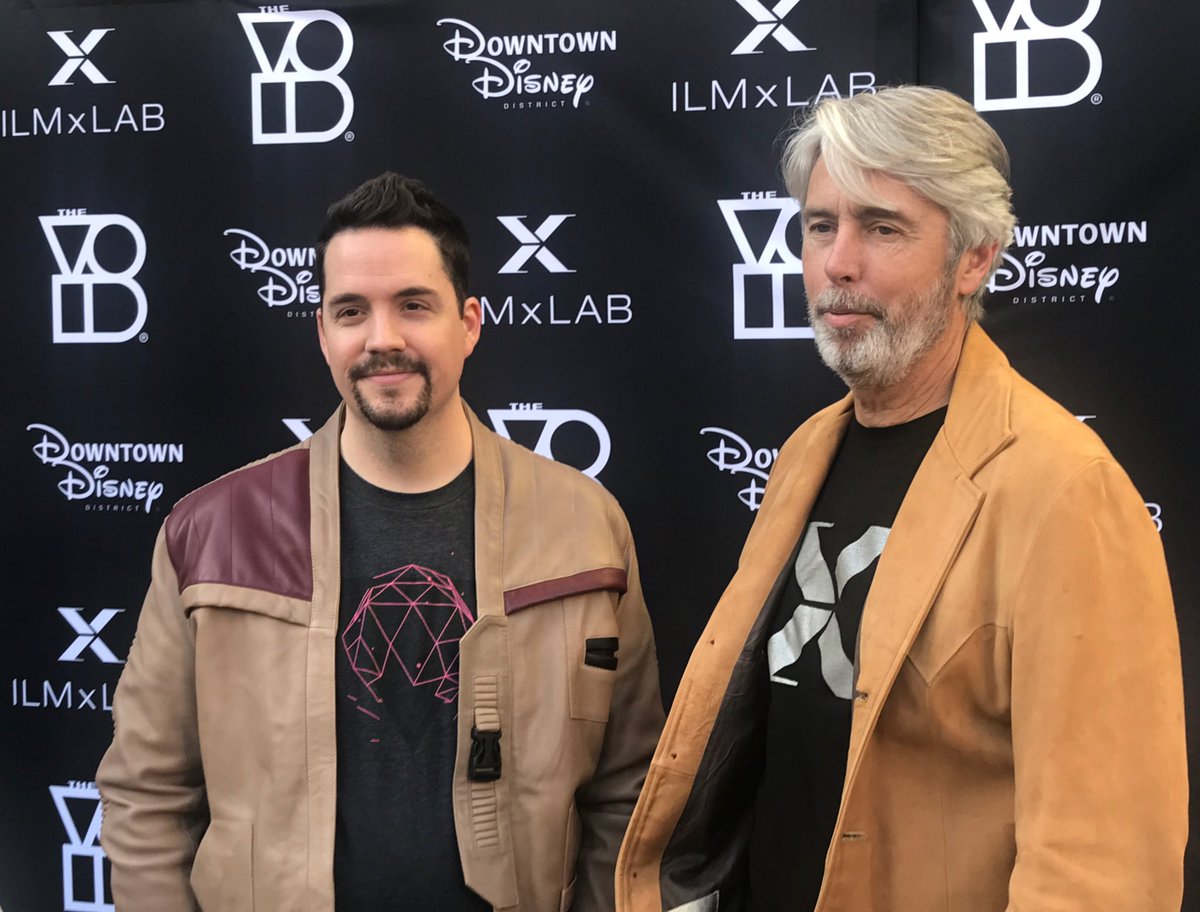 At opening day, executives from the VOID, ILMxLAB and their teams gave welcome remarks and did a ribbon cutting ceremony. We interviewed the VOID's Creative Director Curtis Hickman, Chief Creative Officer and co-founder, and Mark Miller, Executive Creative Producer at ILMxLAB on the Star Wars black carpet to ask several questions, including why the Rogue One time period, lessons learned from the VOID's earlier Ghostbusters VR experience, and the most challenging part about creating the VFX.

DETAILED WALKTHOUGH
Below is a detailed walk through with SPOILERS describing the entire experience. You've been warned! Only read further if you want to know full details of characters and the experience!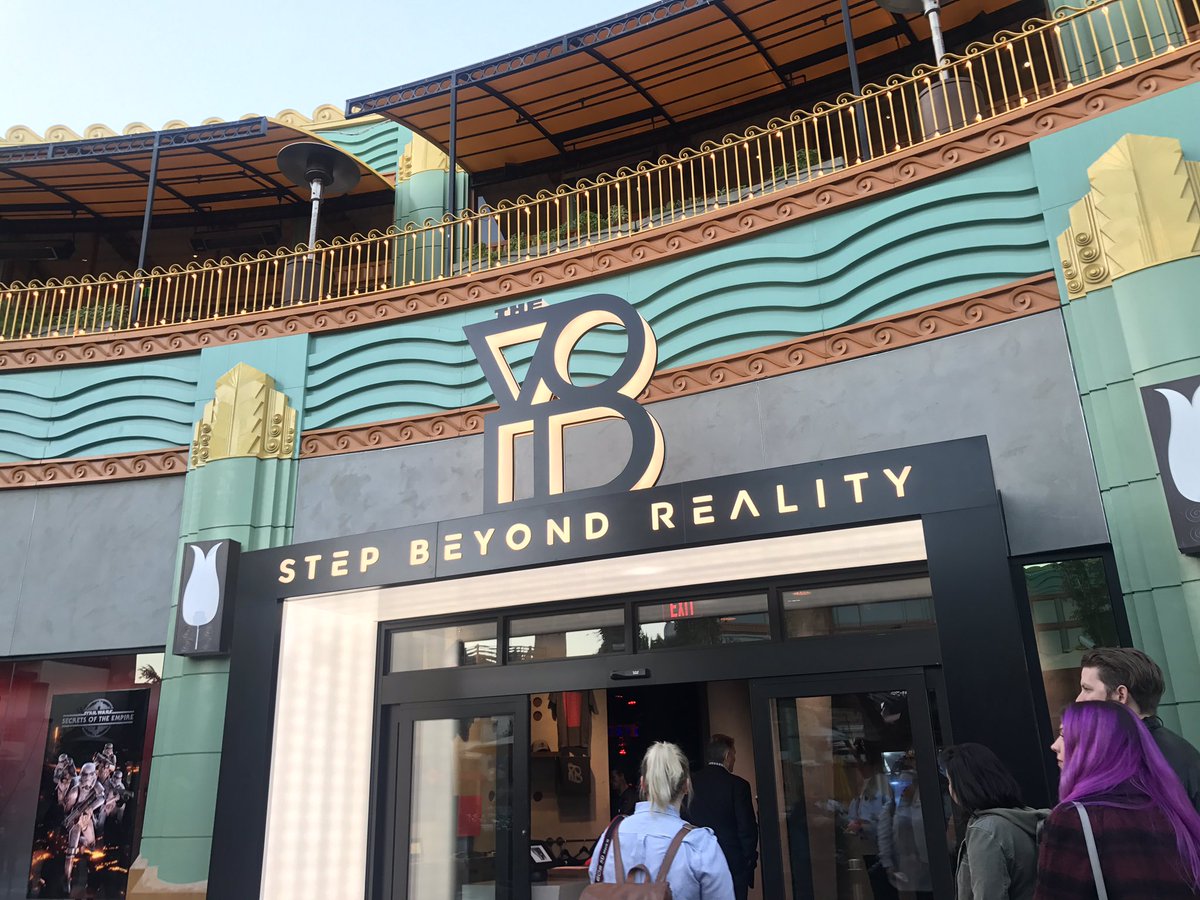 Arrival, Check-In and Debriefing
The VOID is located at Downtown Disney in Anaheim between Sprinkles and the just-closed D-Street. Parking at Downtown Disney parking lots is 2 hours free with minimum $20 purchase at select Downtown Disney shops. Since the VOID is $29, they should validate for 2 hours.
Enter The VOID lobby and check in for your time. You will then be direct to one of four touch-pad screens to fill out an online waiver including your name, email address, and birthdate. After you complete it, a machine prints out your admission wristband with your name and QR code. An attendant can help you put it on.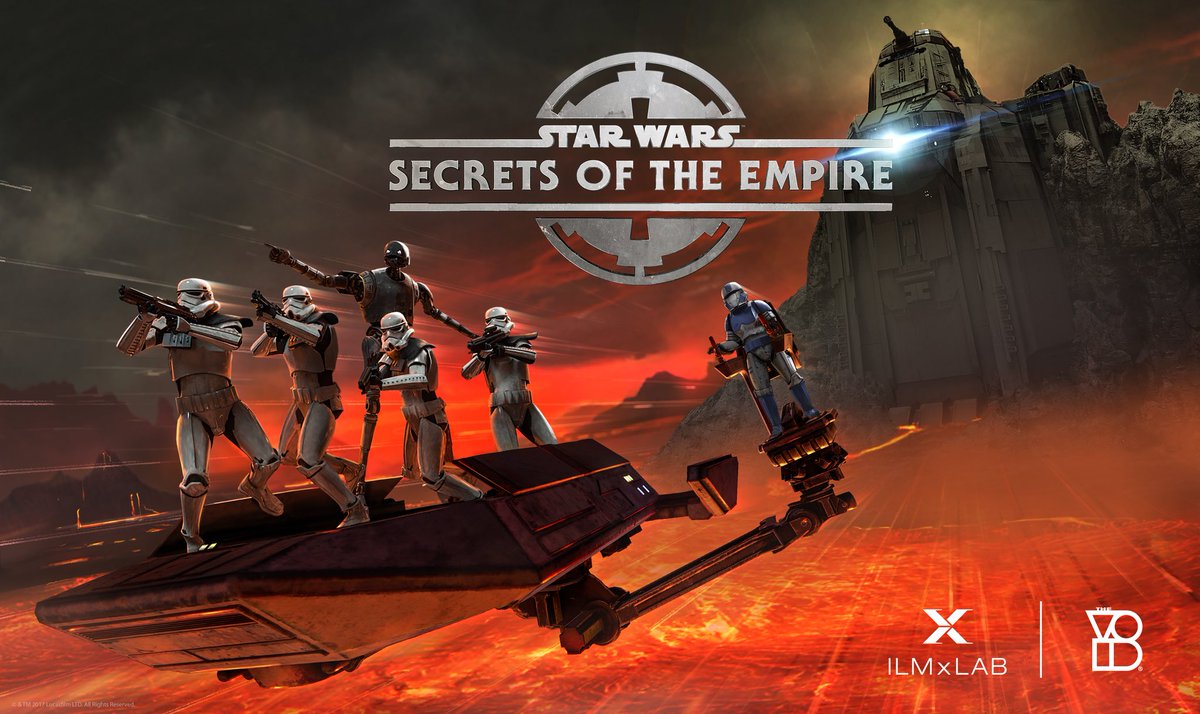 Then, an attendant says: "Welcome Rebels," and invites your team of four people into the debriefing room. First you pick your Stormtrooper shoulder-pad color from six or seven colors. Then you watch a video in which Cassian Andor (Diego Luna) tells you your mission: to disguise as Stormtroopers and enter the Empire base on Mustafar to discover the contents of a cargo container.
You are then ushered into a dressing room, where attendants help you put on VR goggles and backpacks. This entire training sequence takes about 5-10 minutes. Once your team is set with goggle and backpacks fitting snugly, you're ushered to enter the experience. As you walk in the VR goggles, you walk into the physical experience.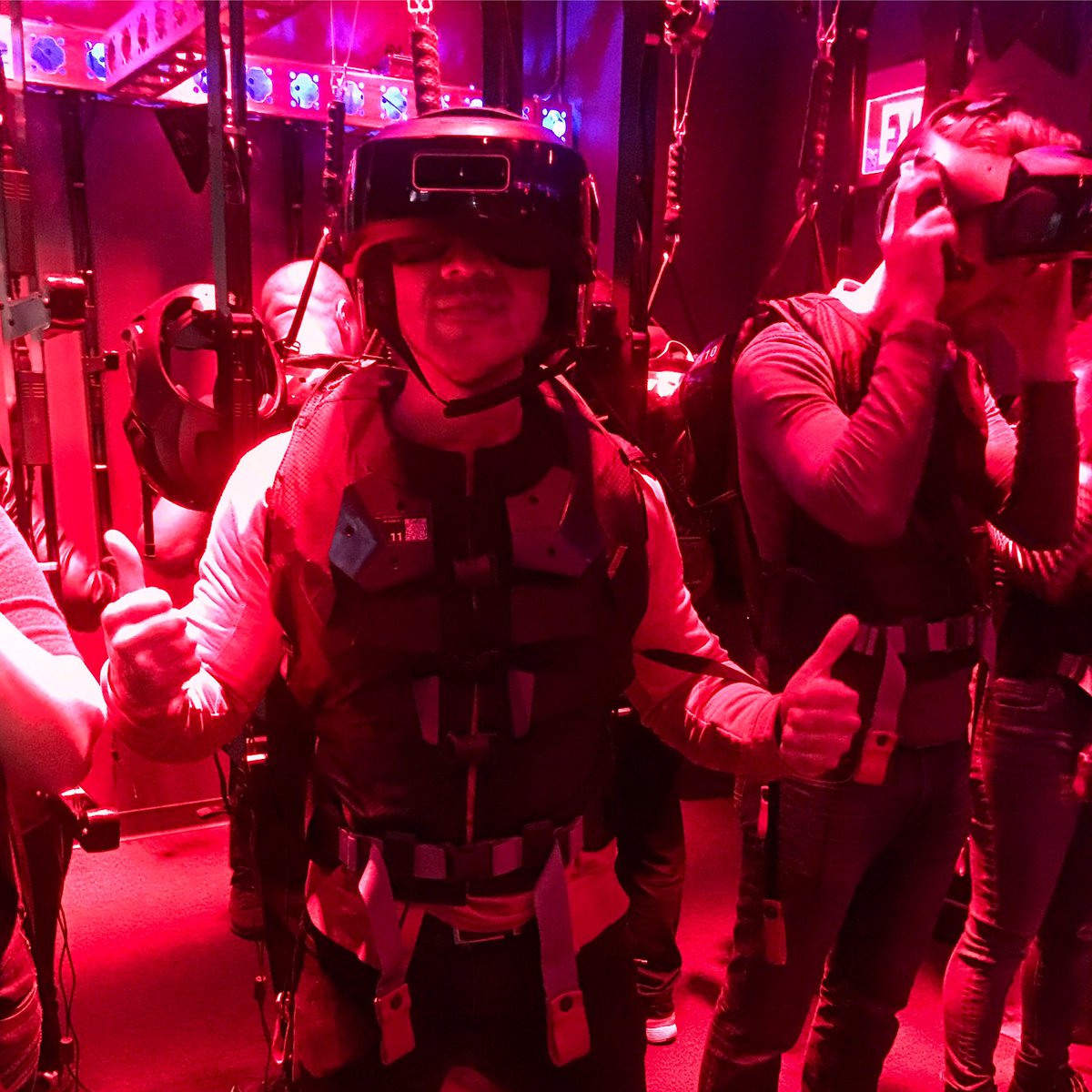 Entering the Empire Base
First, you walk into a room and sit down on real seats. K2-SO welcomes you. He sure is tall, and seeing him tower over you in his friendly but imposing way is definitely a unique experience. After the gives you instructions, you walk onto a hovering skiff, which flies over a lava ocean on Mustafa to theEempire base. It feels really high!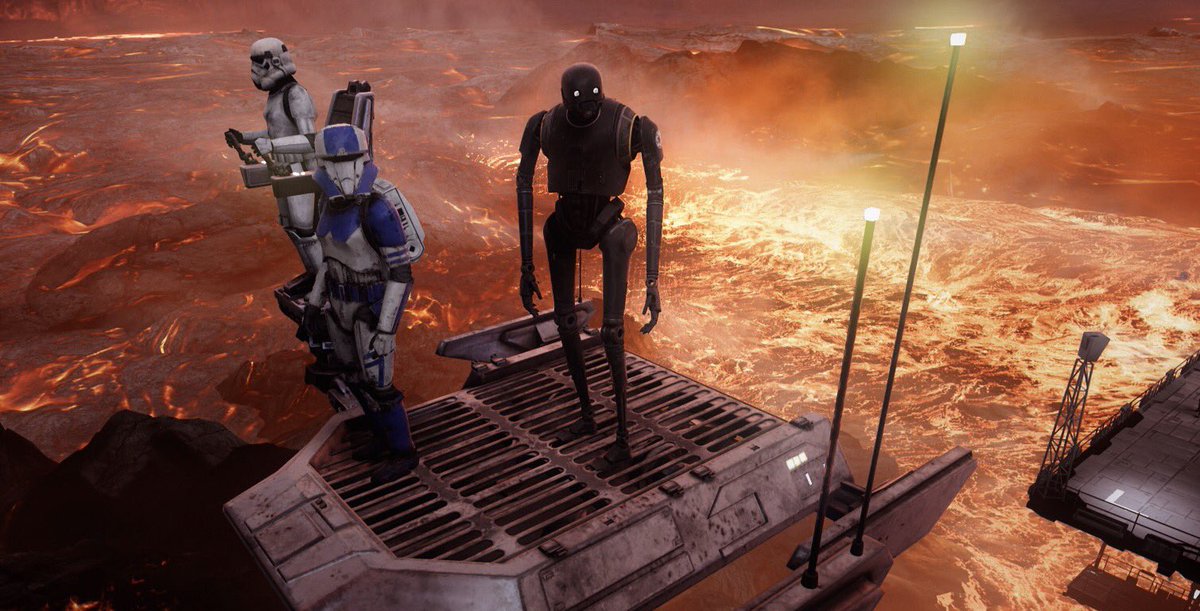 Then you walk down a hallway to retrieve your physical blaster. YES! Once armed, Stormtroopers start blasting you, so you shoot back. A side door opens, so your team can escape, and you exit to reveal that you're on a catwalk overlooking a lava ocean. Stormtroopers start shooting at you from multiple catwalks.
After you shoot them all, a lava monster rises out of the ocean and approaches you, so your team must blast it too. After you defeat it, you enter another room where K2-SO directs you to enter an access code by pressing a sequence of four colored lights on a control pad, like the old Simon game. If you mess up, K2-SO chimes in with his dry commentary: "You are not good at this." Rumor has it you can also blast the control panel Han Solo style, and K2 says "That works too."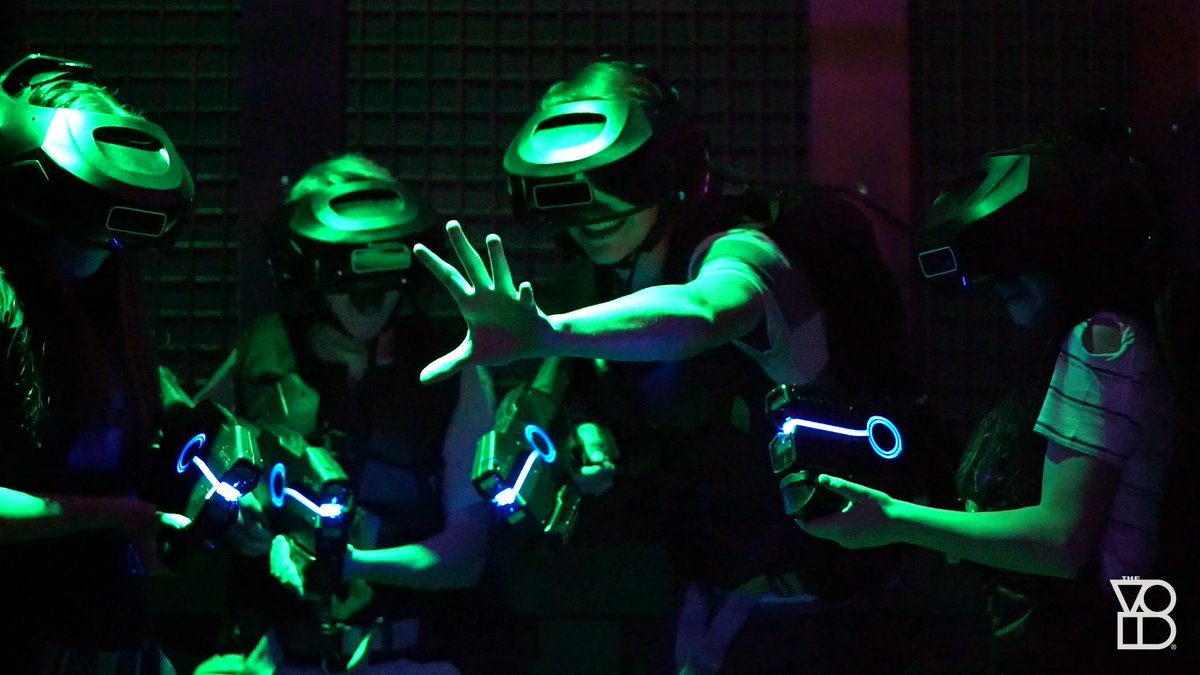 Climax Battle
Entering the correct sequence opens another side door, where you step out and see the cargo container you've been looking for, and stormtrooper guards start to blast you. After you defeat them, the Athex character approaches the cargo container and opens it, to reveal its secret contents: a sword, which your team downloads the data for. But then, a side door opens to reveal… DARTH VADER!
Darth stabs Athex through the gut with a force move, and then starts to walk toward you, with his red lightsaber blazing. (Sam Witwer, who voices Athex, attended the opening ceremony.) Your heart rate will jump as you blast the heck out of Darth Vader, and other Stormtroopers that come out to shoot your. Darth deftly blocks your blaster attacks with his lightsaber as he slowly walks toward you. You start to worry you'll have the same fate as the soldiers fighting him in the hallway at the end of Rogue One, when suddenly, a ship blasts through the wall, and shoots Darth who disappears. K2-SO is flying the ship and he opens up a plank for your team to walk onto the ship. You fly away to safety, with a thank you for completing your mission and helping the Rebels.
Overall, the gearing up and debriefing takes about 5-10 minutes, and the actual VR experience also seems to take about 10 minutes, for a total 25-30 minute experience.
As you removed your goggles and leave the experience, your adrenaline is pumping, and you immediately want to go back in that world!
Back in the lobby, you buy VOID shirts and other merchandise, take photos by the VOID logo video screen, and can fill out a short survey asking about your experience on another touch pad.
Overall, its a relatively quick in and out experience, and a lot of fun.
If you've tried other VR, but you haven't done the VOID – you must try it, it's a fully immersive experience unlike any other!
The VOID is open to the public. Tickets are $29.95, available via purchase via Atom Tickets, another Disney Accelerator alum specializing in social ticketing.