Cirque du Soleil's new VOLTA electrifies audiences with artistic BMX bike acrobatics, ripped six-pack aerialists, and even a hair-ialist (suspended by only her hair), all with a futuristic theme, vibrant costumes, and amped up music under the big tent at Dodgers Stadium lot.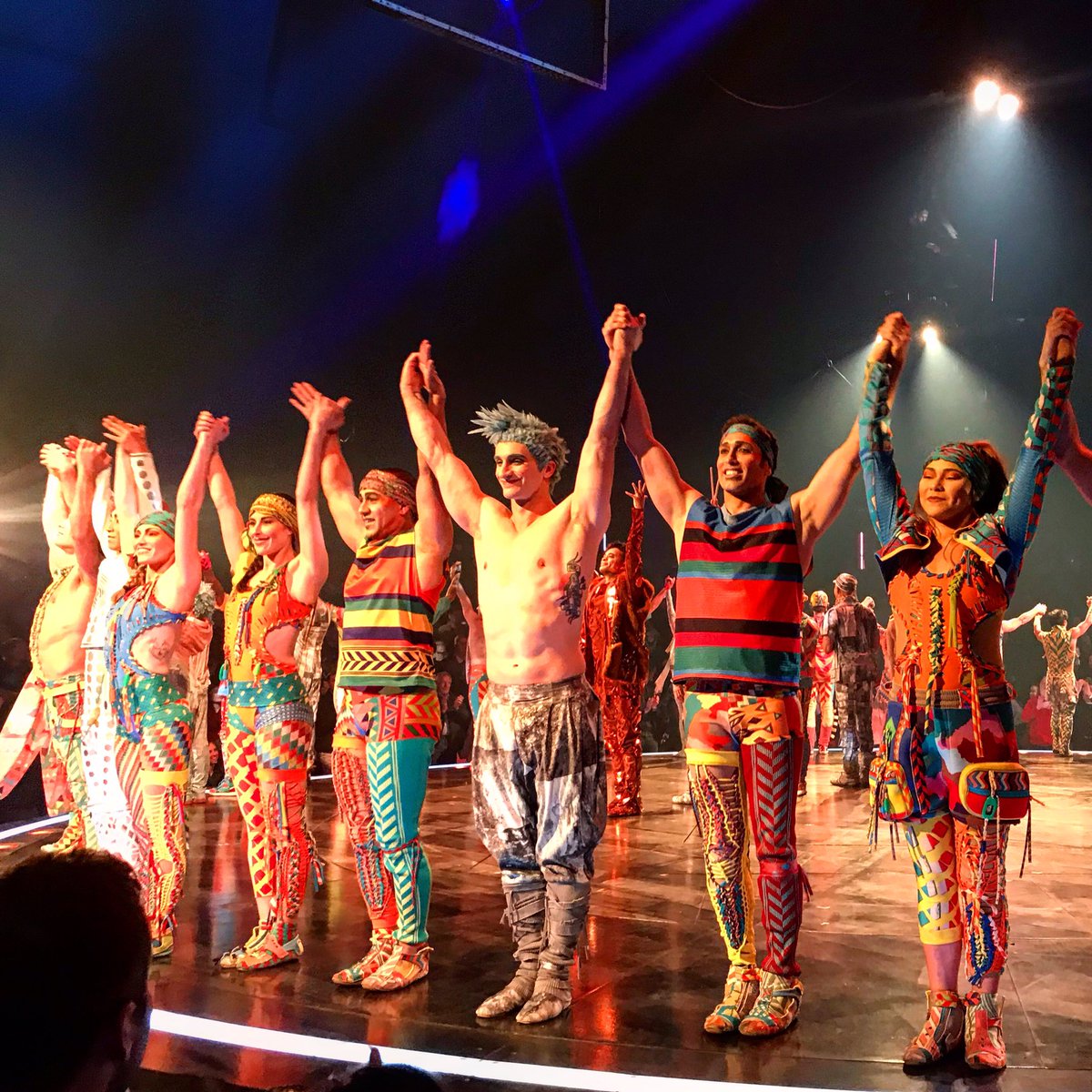 VOLTA is part of a new era of Cirque performances, more attuned to American audiences. Like the new RUN show in Vegas, VOLTA has more storyline, more English spoken, more modern costumes, and the addition of bike stunts to help connect more to American entertainment tastes.
VOLTA follows the story of Waz, a blue anime-hair resident in a futuristic world where everyone walks around with big glowing cell phones, and nice parody of our cell-phone in hand world today. Not that we'e complaining! In fact the cell phones in the production have terrific lights that look perfect for taking selfies 🙂
Waz enters a talent gameshow in search of fame, thinking that it will bring him happiness. Instead, he finds that freedom comes from self-acceptance. He sees different versions of himself from the past, recognizable by that shock of blue hair. He meets a rollerskating girl.
USE VOLTA20 FOR 20% OFF TICKETS! https://cirquedusoleil.com/usa/los-angeles/volta/buy-tickets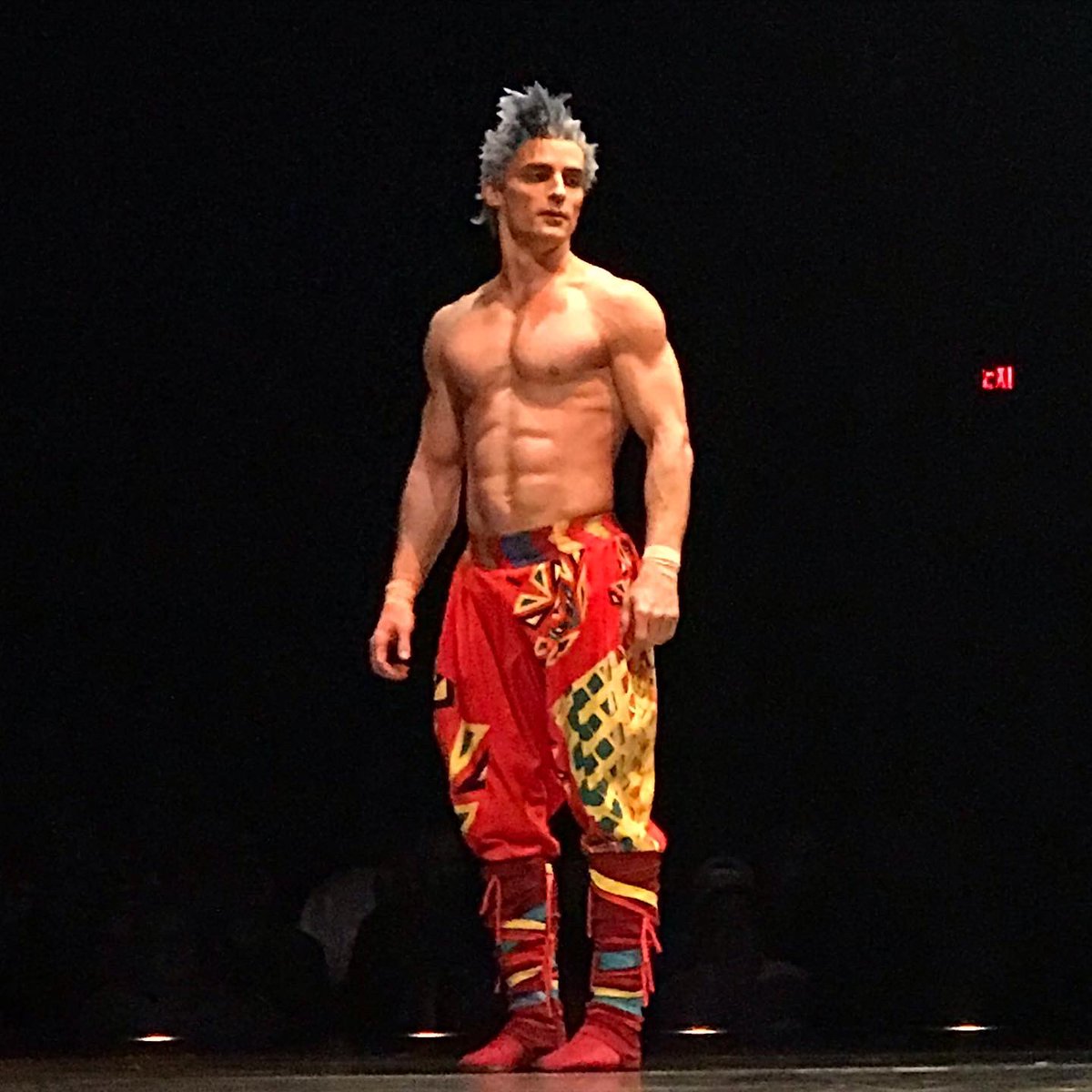 Highlights of the performance include:
BMX bike stunt finale: Several BMX bikers perform intricate haw-dropping jumps in a huge 6-ramp dazzling show. If you've seen BMX bike stunts at the X Games or Huntington Beach Surf Festival, this show takes the same stunts, adds high energy music and rapid succession, to turn it into an artistic show. It's not something you've seen before!
Hair-ialist. In an Indian inspired dance, a woman is suspended in the air via her hair, tied in a loop around a rope. She gives a hypnotic and precise performance, standing, sliding, and suspended via only her hair. You've never seen this before either!
Shirtless Abs Duo. Shirtless aerialist Pav (who goes by @pavs_abs) on Instagram, performs an amazing and artistic aerial performance with his blue-hair, shirtless buddy. No net, only arm strength. While you are amazed, you will think: Must gym more.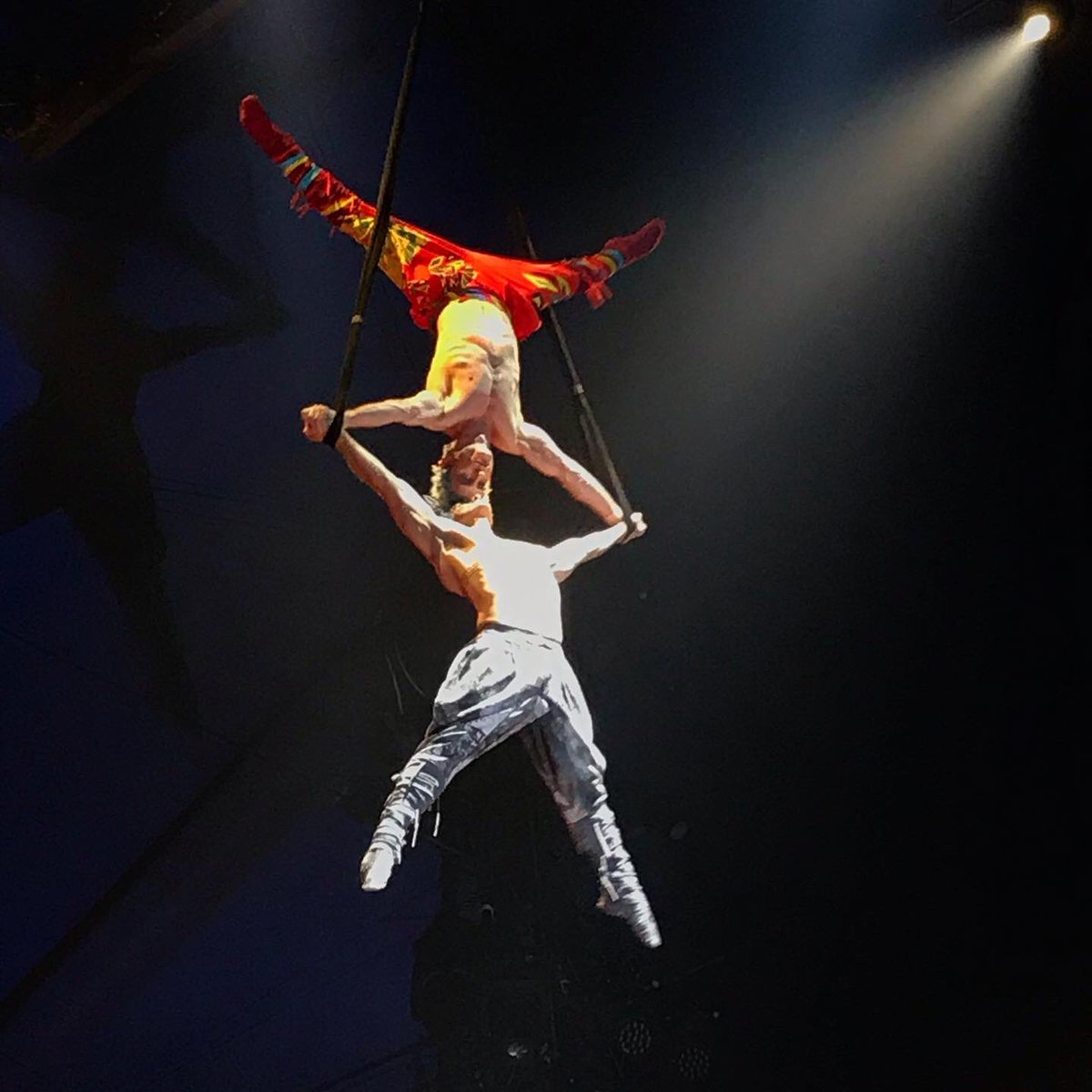 Waz Ballet. Main character Waz has a delicate ballet performance  – just him in the spotlight – in the second act.
VOLTA runs Jan 18-Mar 8 at LA's Dodgers Stadium big tent on the parking lot. Then moves to the OC Fair and Events Center from March 18 – April 19.
USE VOLTA20 FOR 20% OFF TICKETS! https://cirquedusoleil.com/usa/los-angeles/volta/buy-tickets
The show runs 2 hours 15 minutes, including a 25 minute intermission.