The cast of the Avengers assembled with Senator and VP candidate Kamala Harris to support her campaign, singing her happy birthday on the actual day, and playing Endgame trivia.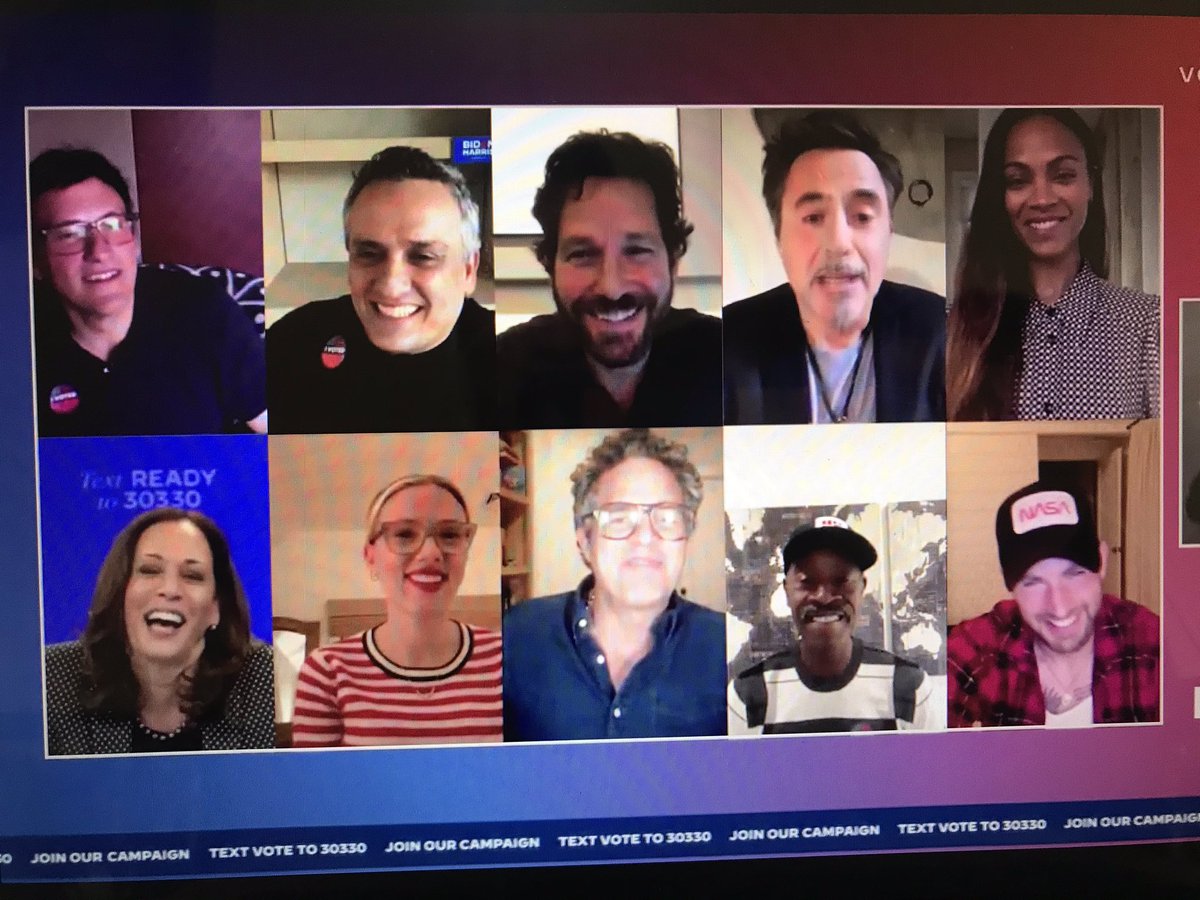 Avengers cast included Chris Evans (Captain America), Scarlett Johansson (Black Widow), Don Cheadle (War Machine), Zoe Saldana (Gamora), Mark Ruffalo (Hulk), and Paul Rudd (Ant-Man), with the Russo brothers hosting.
Kamala, who loves the Avengers, said that just like in Endgame, where diverse heroes put aside their differences to come together to use their abilities for a common good against a universal threat, so must we as Americans come together in this election and use our power to vote to save the country.
Kamala also said she appreciates Black Widow and Gamora playing strong role models for girls and women in the screen. Scarlett Johansson and Zoe Saldana said it was an honor to be on the Zoom with Kamala who is that role model in real life.
The cast also asked Kamala questions, including: Which Avenger would you want to be, and What's your favorite Avenger?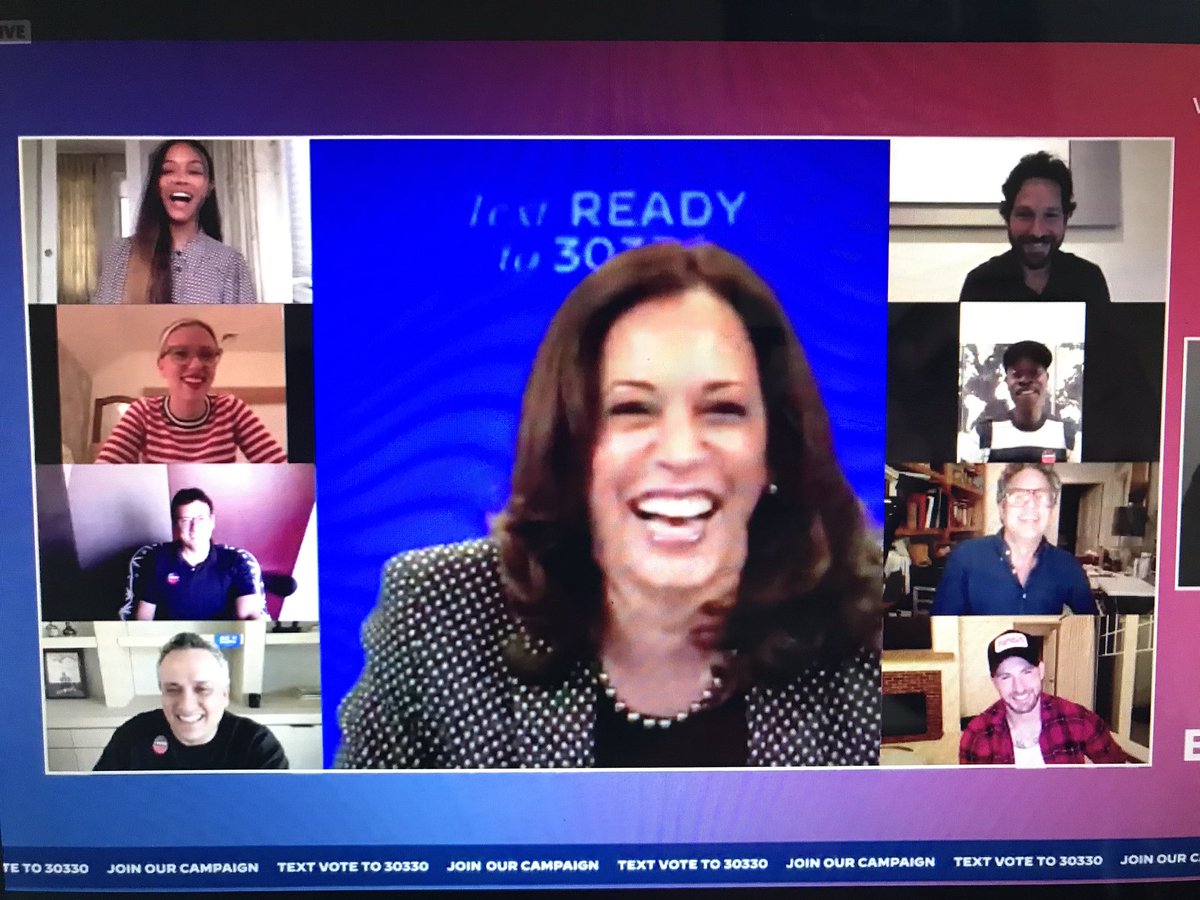 Chris Evans was asked how his playing Captain America has affected his personal politics involvement. Evans said that while he used his social media to express his political views before playing Cap, that playing him has caused him to be more expressive to stand up for justice on his social media.
Mark Ruffalo also uses his social media to increase awareness of issues, and politics.
In the Endgame trivia game, the cast split into two teams Civil War style, with a special surprise appearance by Robert Downey Jr.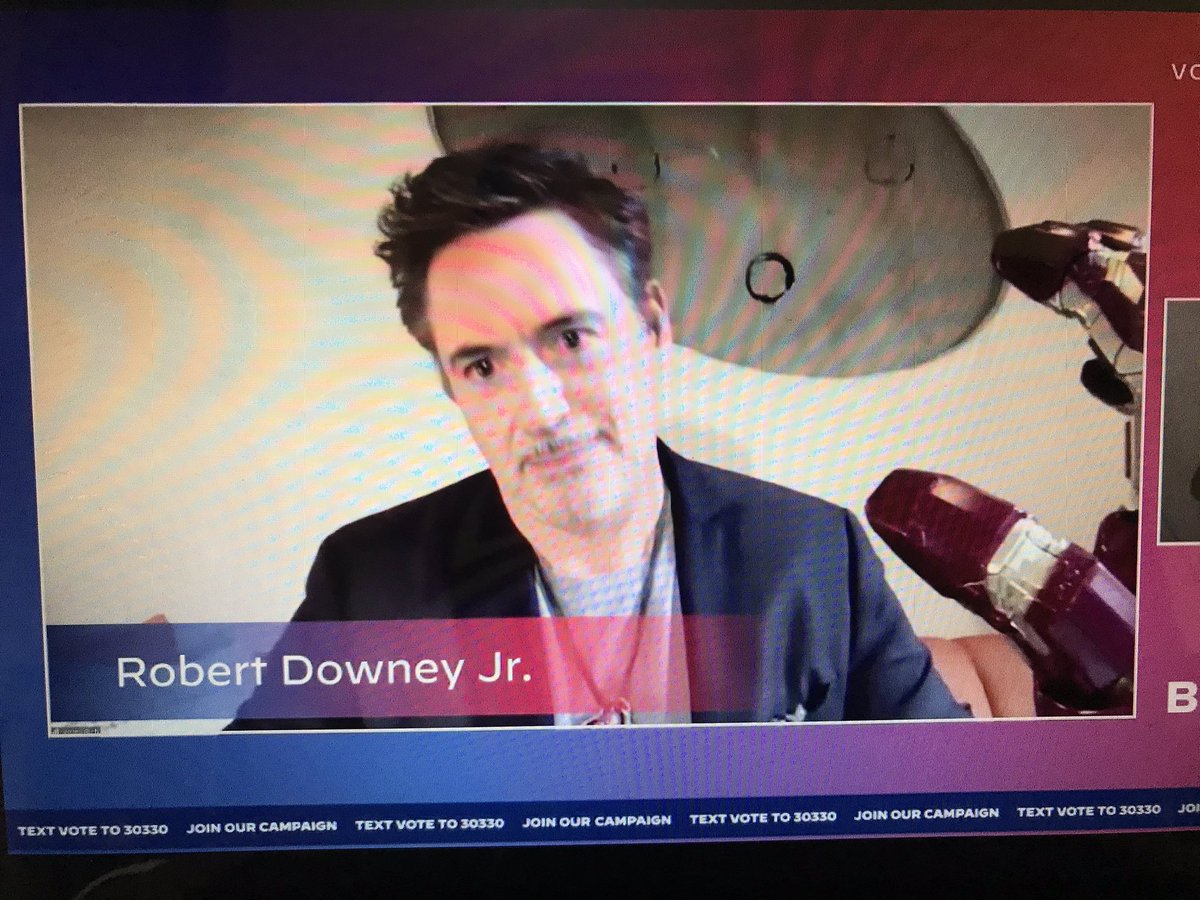 Kamala helped her team answer several questions correctly! 
The event was a live online fundraiser organized by the Biden Victory Fund, intended to reach a broad audience. In a time when many in-person fundraisers have been cancelled, many candidates are campaigning via Zoom and online other events require a donation to participate. To attend the Voters Assemble zoom, attendees could donate $25 or any amount to receive the Zoom link.
After the event, attendees who watch the recording of the video: https://live.joebiden.com/c/1020_assemble can also donate via Paypal buttons for $25, $100, $250, $500 or any amount posted on the site.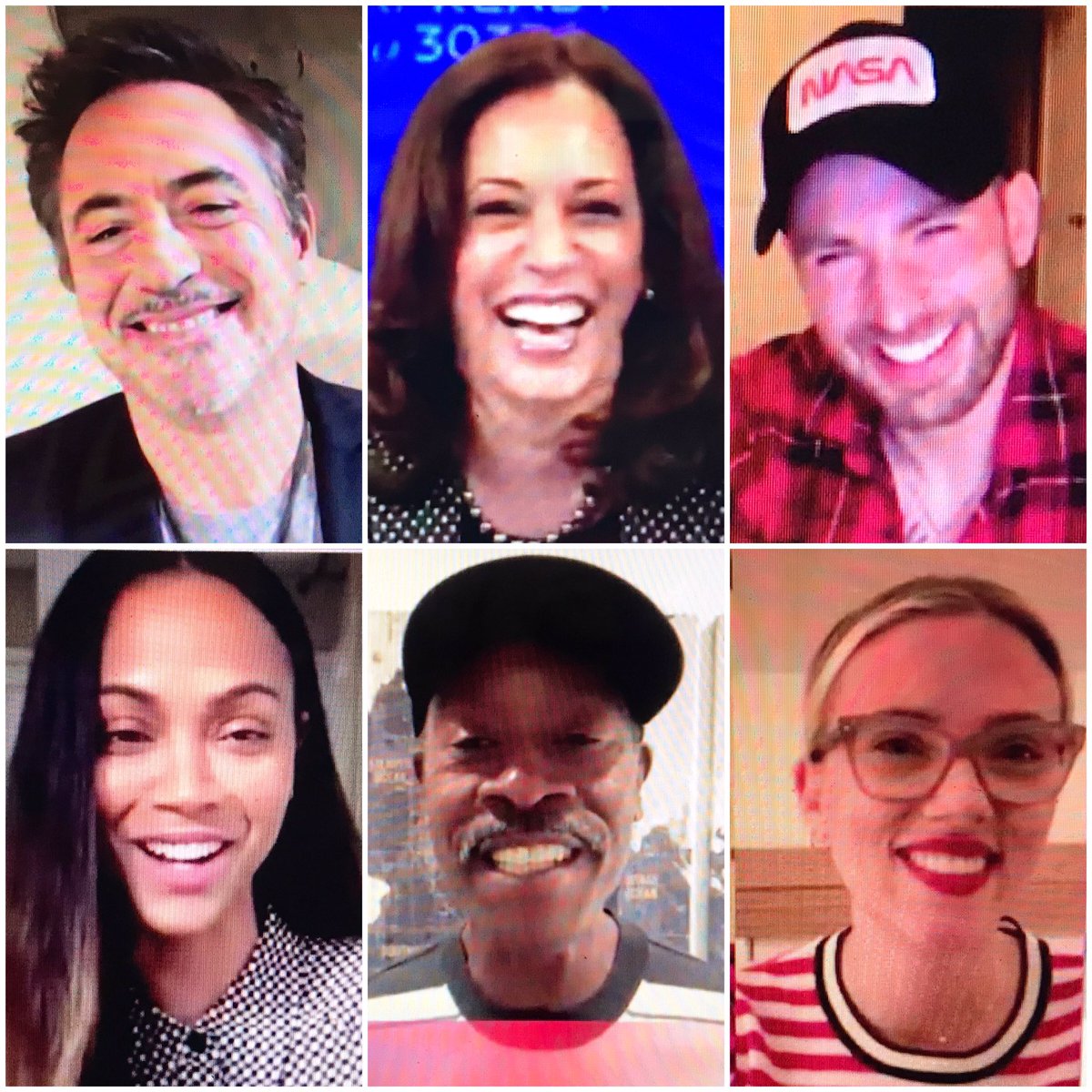 The Russo Brothers, Chris Evans, and many of the cast promoted this event via their social media Instagram stories, Twitter, and more, reaching millions of millennials, Gen Z, superhero Marvel fans, and mainstream audiences.