VR/AR innovators with experience at Framestore, Activision, Disney, VNTANA and other startups said it's important to be creative, adapt, and develop long term relationships with partners at our Digital LA – Innovators panel at Phase Two in Culver City.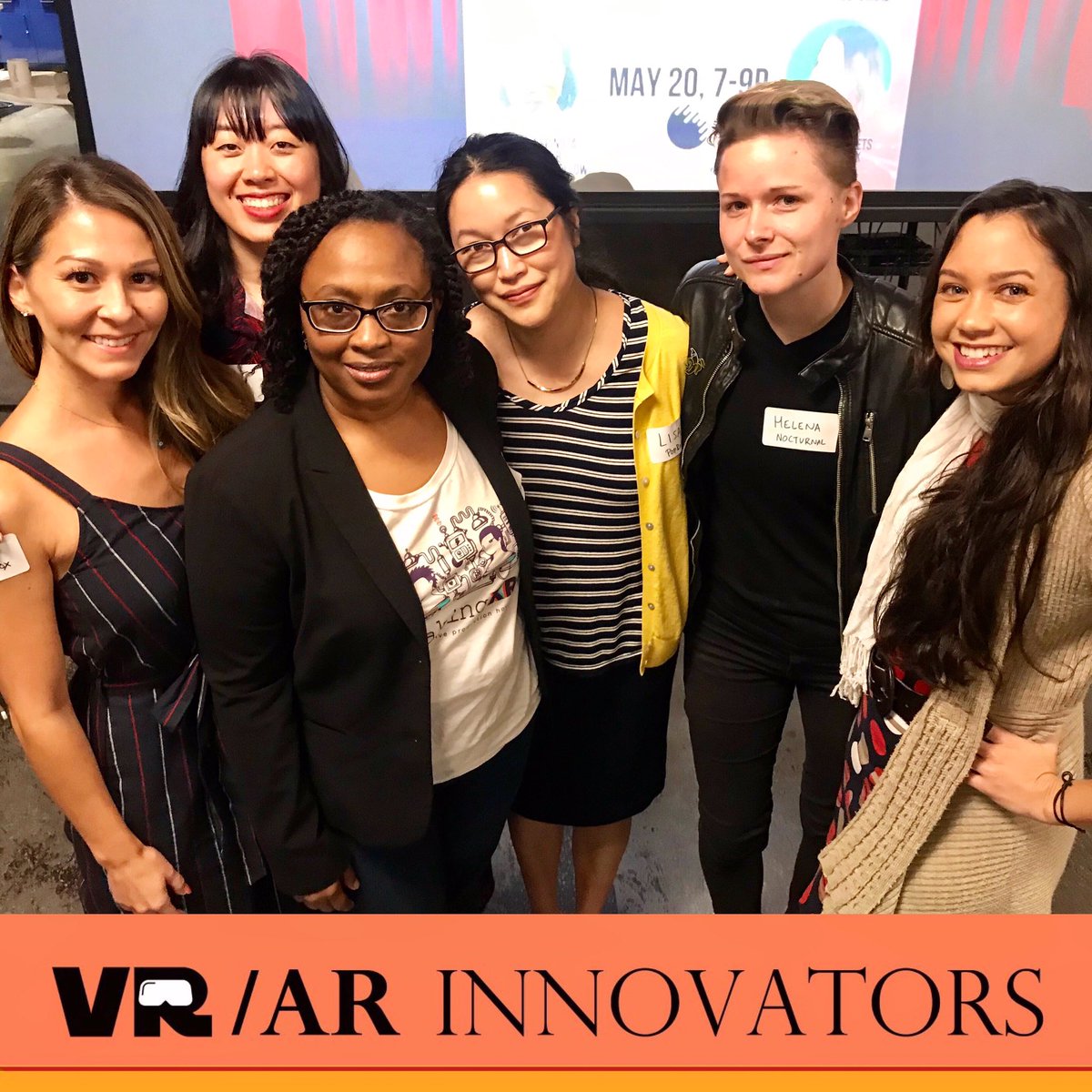 12 Keys to VR/AR Innovation
Speakers gave 10 tips on innovating in VR and AR.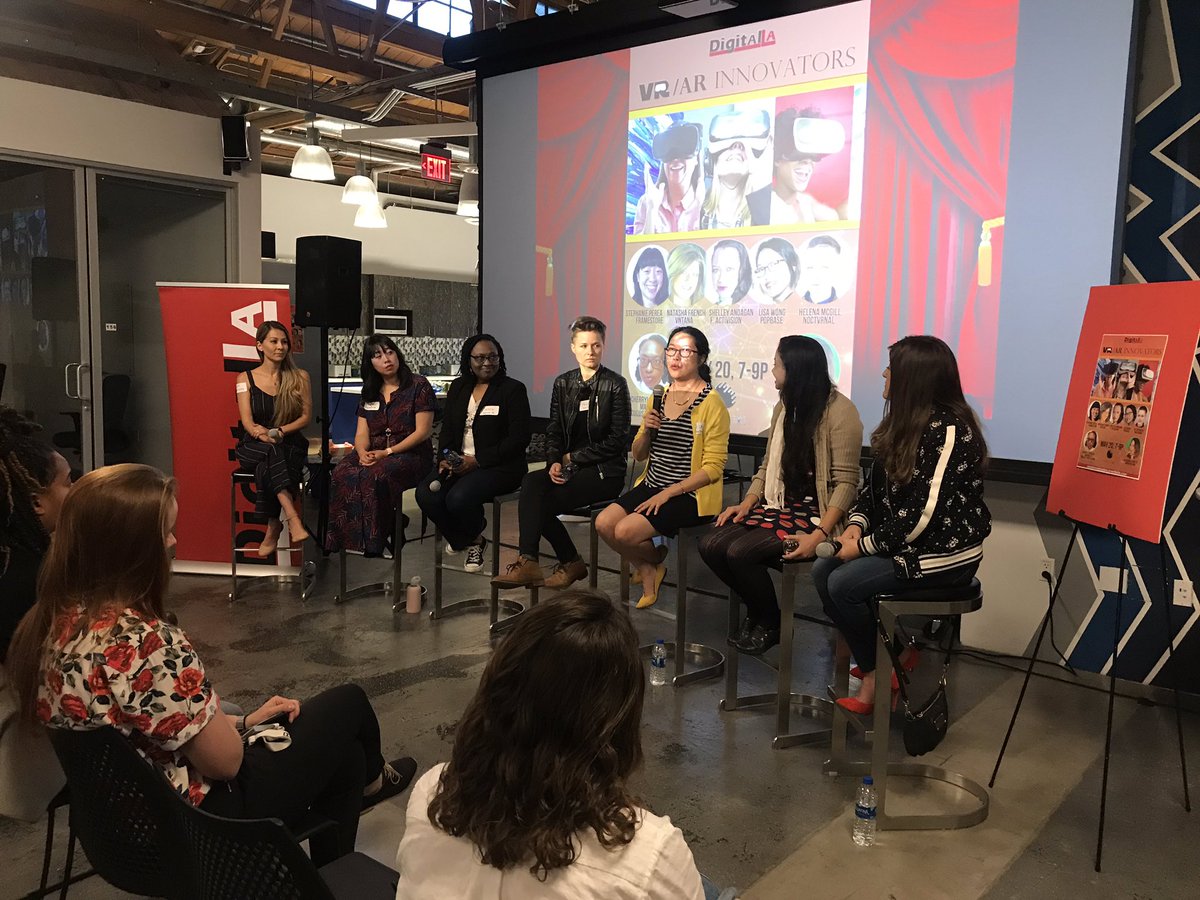 1. "Make sure you have a goal," said Natasha French, CMO for award-winning hologram startup VNTANA. " Whatever that goal is for lead generations, content creation, etc."
2. Know your audience, French added. Know your demographics, and what they're interested in so your VR/AR experience matches. "If you're working with younger generations, make sure that you're creating an experience that they get."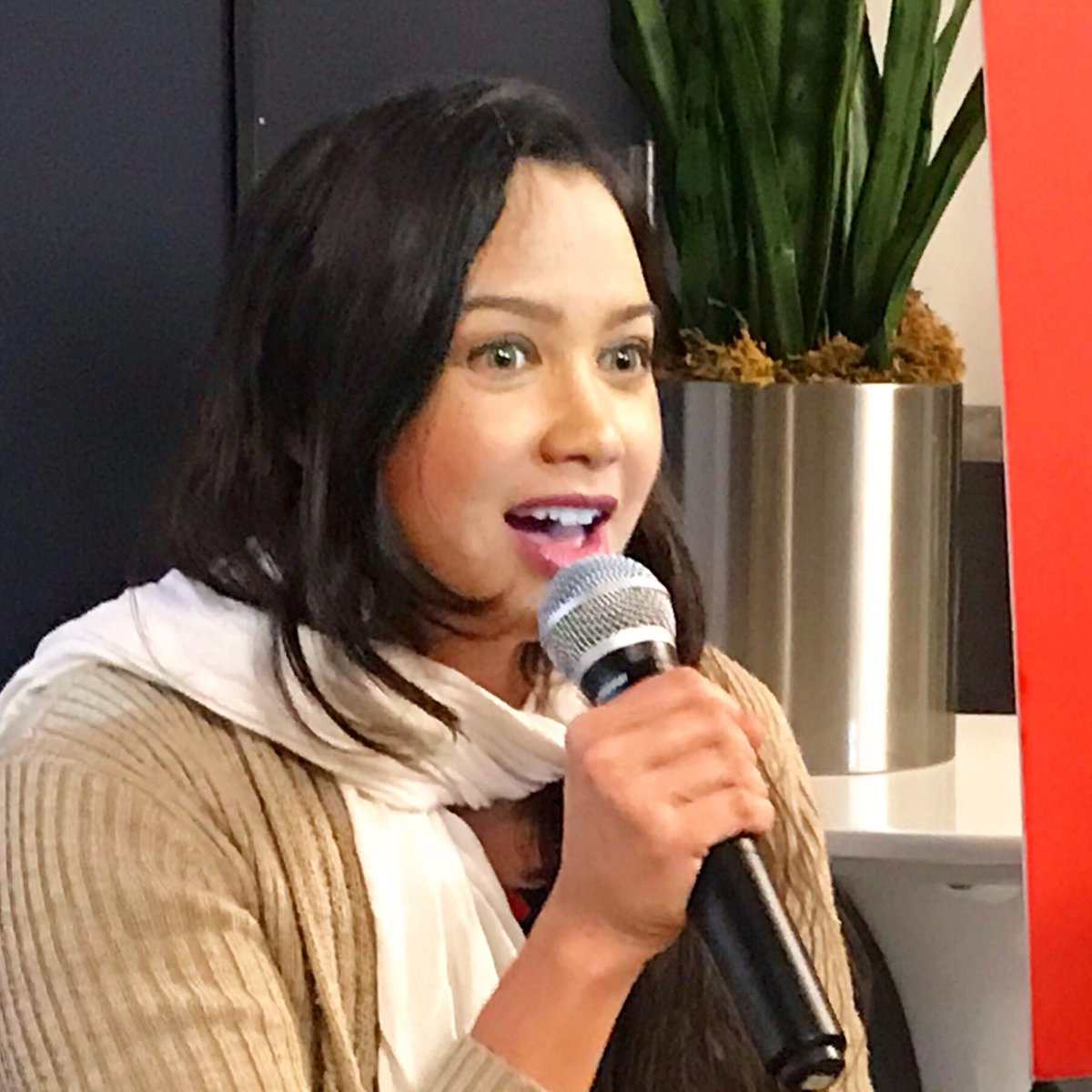 3. Create a Captivating Reason, for doing your project in VR/AR, said Shelley Andagan, former Activision senior tech producer. "Whether it's AR, VR, MR, there needs to be a really great reason. Beyond that, make sure the you're making full use of the environment in which you're creating."
4. "Do Your Research", Get Feedback. "Talk to people who are actually not doing thing that you're doing," said Lisa Wong, CEO of PopBase, a gamified avatar platform. "They're going to let you know what they don't understand. And that's going to be most people."
5. "Story Comes First," said Helena McGill, CEO and founder of Noctvrnal, which does audio spatial VR and XR. "Before you do anything else, that's the glue that's going to keep everything together."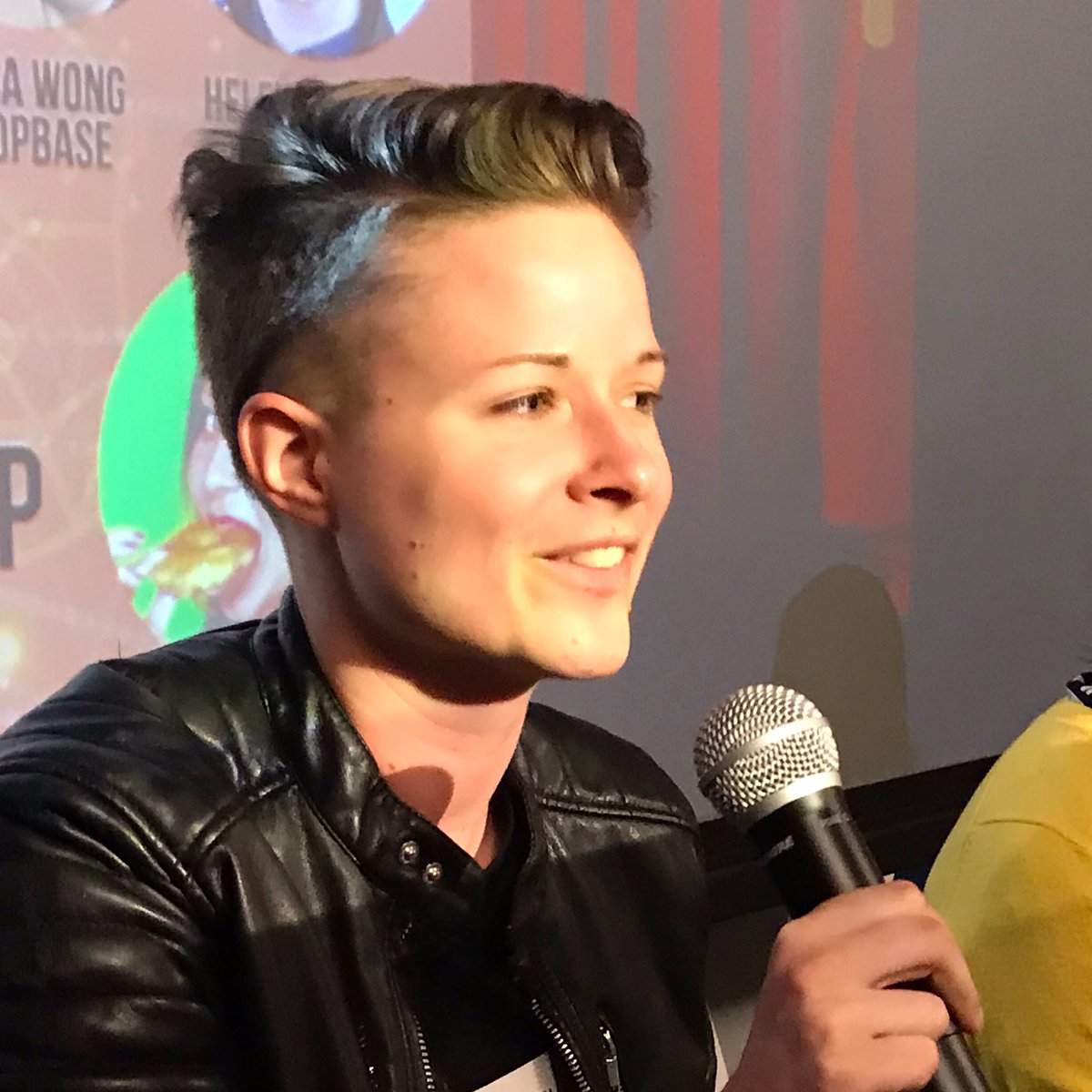 6. "Diversify Your Team," McGill added. "XR is like the melting pot of all types of media. Make sure you have a diverse group to pull from, and then your experiences will turn out that much better."
7. Find People to Support You, said Cherryl Espinoza, co-founder and COO of Making XR, a production services company that helps clients create XR experiences.
8. "Network, Network, Network," Espinoza added. "Go to as many events as possible. Network, network, network, so you can get to know players in the space, and know what you need to do to. Find out if the experience you want to make is already out there.'
9. Make Something Better, said Stephanie Perea of Framestore, which did a Game of Thrones VR experience. She said a lot of innovation focuses on doing something completely brand new. But you can also innovate by making something better, more efficient, or more creative. "Focus on the thing that you've been working on, and trying to get that as good as you can make it."
10. Constraints are Your Friend. Constraints of Time, Money, and Quality can inspire creativity and innovation. "Leverage constraints as ways to come up with something more interesting," Perea said.
11. Manage Your Clients, said Leah Arnold, co-owner of Super Toy Box. "In our experience as a little tiny studio, don't be afraid to manage clients and be very realistic about what their dollars can actually afford. Actually be a partner, not a slave."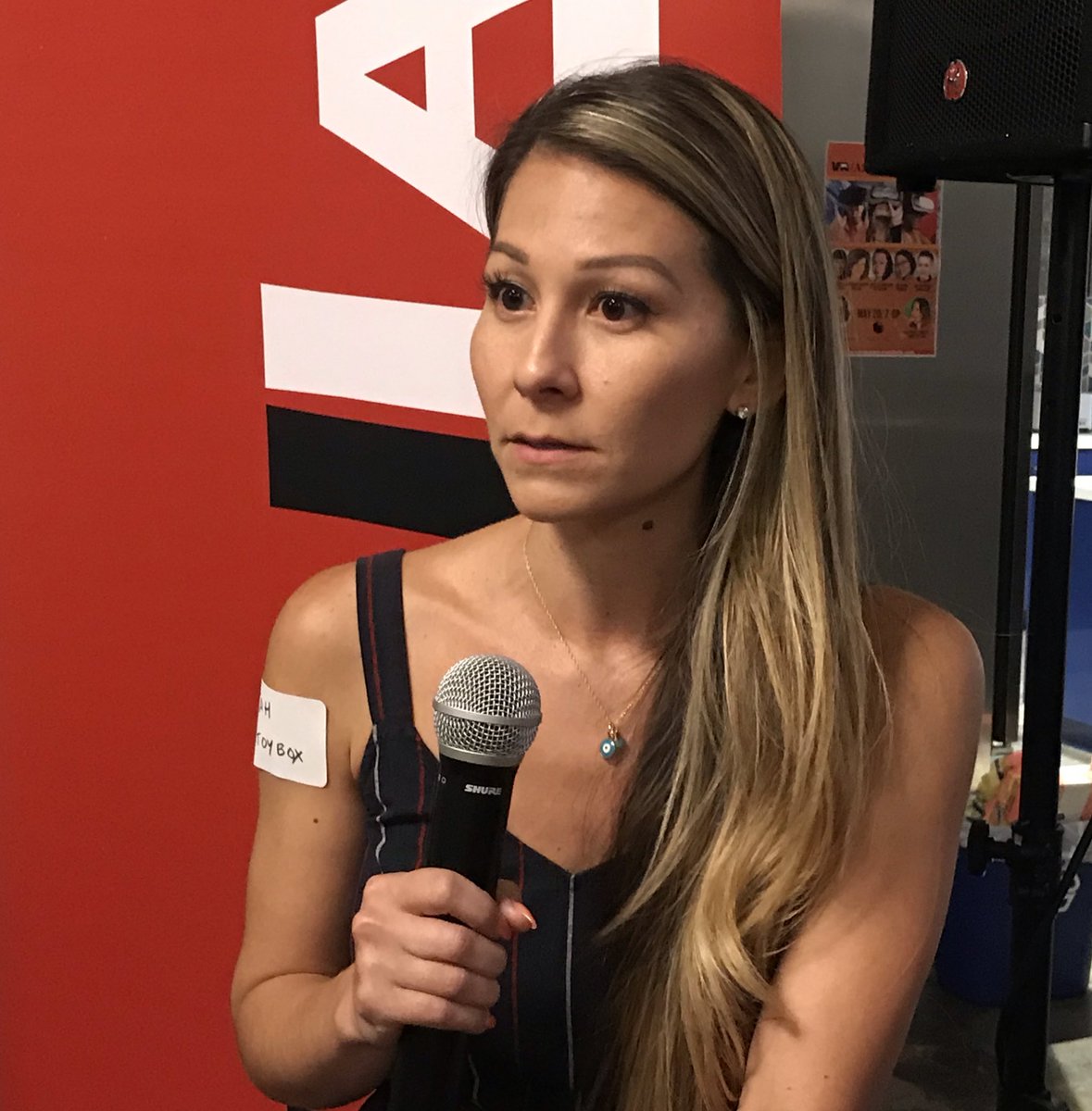 12. Explore Multiple Revenue Sources. Whether you're building your VR/AR experience, waiting for the market to catch up, or looking for clients, figure out ways to generate revenue and pay the bills from related businesses and projects. You can also look for clients or customers beyond your initial industry, or look for clients in other locations and cities.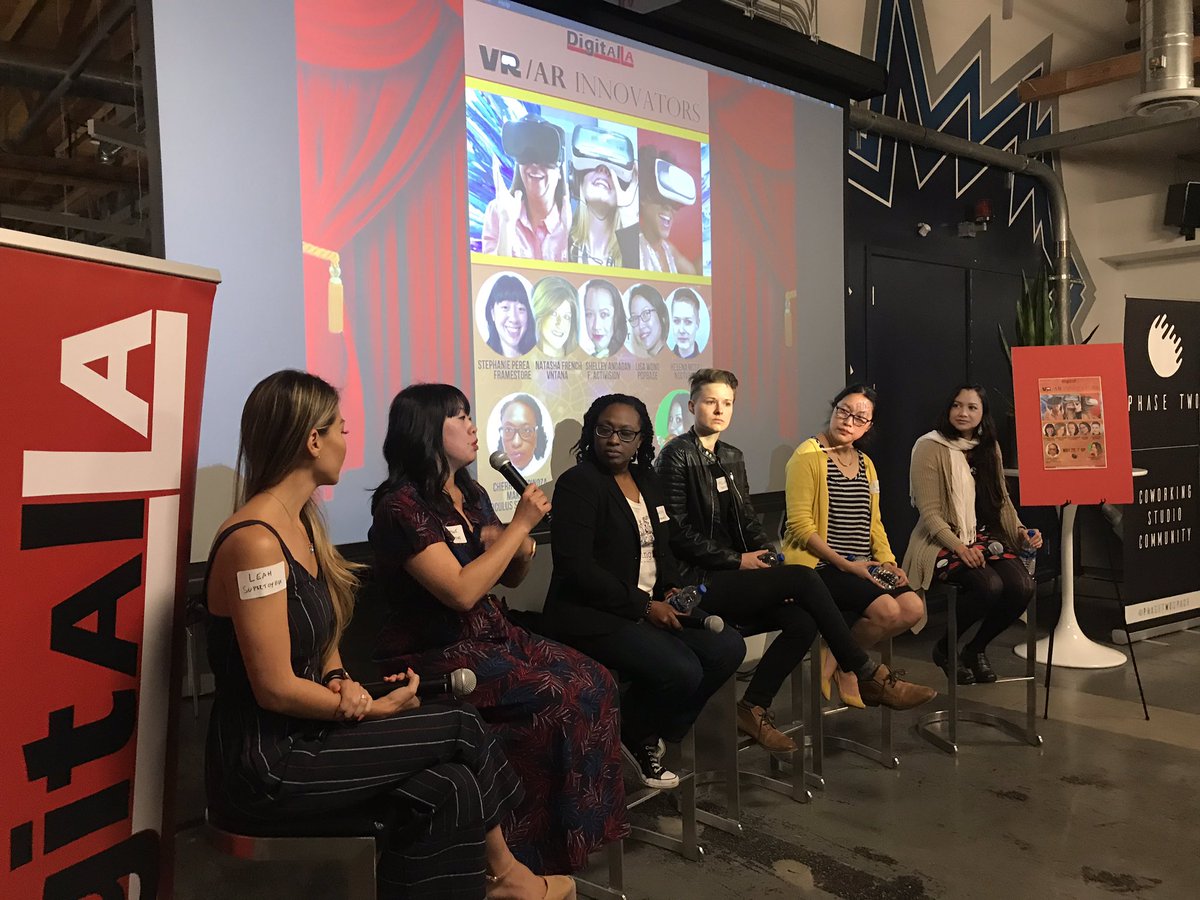 Thanks to our Phase Two space for hosting our event!
Thanks to our amazing speakers!
Stephanie Perea, Framestore, Executive Producer, Immersive. Stephanie brings over 12 years of experience producing interactive projects. With a focus on designing and implementing the best guest experiences. At Framestore Los Angeles, Stephanie oversees the Immersive department, working with developers and artists to build exciting new VR and AR content. Prior to Framestore, Stephanie produced and launched a one-of-a-kind IoT toy for Disney Consumer Products. She also spent time at Imagineering R&D developing the a physical/digital wait time experience at a Disney Park.
Natasha French, VNTANA, Chief Marketing Officer. VNTANA's AR HOLLA-gram provides interactive holograms with use social media data collection that wows consumers while quantifying engagement. As Chief Marketing Officer of VNTANA, Natascha oversees the company's sales and marketing strategy. VNTANA has been used by many Fortune 500 brands including Pepsi, Microsoft, Intel, Mercedes-Benz, Lexus, ABC, NBC, Disney, and more.
Lisa Wong, PopBase, CEO. PopBase's digital distribution platform connects brands (e.g. Disney) and consumers through a gamified experience, hosted by a digital avatar (e.g. Mickey Mouse). Consumers engage with the avatar through play on any device (mobile, web, PC etc). Brands personalize and gamifyevery aspect of the experience with ease through a web-based dashboard. Lisa presented onstage at SF Tech Crunch Disrupt, was part of the Brandery (gener8tor) cohort, Batch 9, and closed an 44% oversubscribed preSeed round.
Helena McGill, Noctvrnal, CEO, Co-Founder. Noctvrnal is an audio post production studio based in
Los Angeles that specializes in interactive audio for XR, location-based experiences, and installations. With a background in sound design for narrative film, she is helping engineer the next wave of spatial audio by drawing upon her psychoacoustic research in order to create a more powerful listening experience. Her work has been featured at MIT and VRLA, and she has lectured at CalArts and USC.
Shelley Andagan, formerly Activision, Senior Tech Producer. Shelleyfacilitated project completion and pipeline efficiencies for the CTX Division, a cross-disciplinary group consisting of engineers, artists, & researchers who are uniquely positioned within Activision to harness the power of emerging technology and media to continuously provide captivating entertainment. This multi-faceted, dynamic, visionary team advances new technologies focused on creating problem-solving tools & techniques to improve content creation and the creative process for use within the Company as well as facilitating the sharing of their advancements with other studios.
Cherryl Siena Espinoza, Making XR, COO. Cherryl is an award-winning Producer + Line Producer with 10+ years experience working in multiple media formats. She loves creating content, but is also passionate about producing a safe, efficient workplace for artist to shine. Her credits include working with directors Spike Lee, Millicent Shelton, and Hype Williams; and major US record labels, and non-profit organizations (eg. NIH; NAACP). She has screened twice at the American Pavilion in Cannes. Cherryl is an Oculus Start fellow, an Oculus Launch Pad Bootcamp fellow (2016 & 2017), an IFP Project Involve fellow, a 360° video/VR instructor at NIFFTY, and graduate of the American Film Institute, MFA Producing program.
Leah Arnold, Super Toy Box, Co-owner. Super Toy Box is an immersive content studio (creative + technical). Leah is also co-woner of Robots + Giants, immersive tech studio (holds IP for the engines that run AR + VR activations).