The VRLA virtual reality expo takes over the LA Convention Center south hall with panels, demos, keynotes and more this weekend. It's the ninth annual VRLA expo in four years.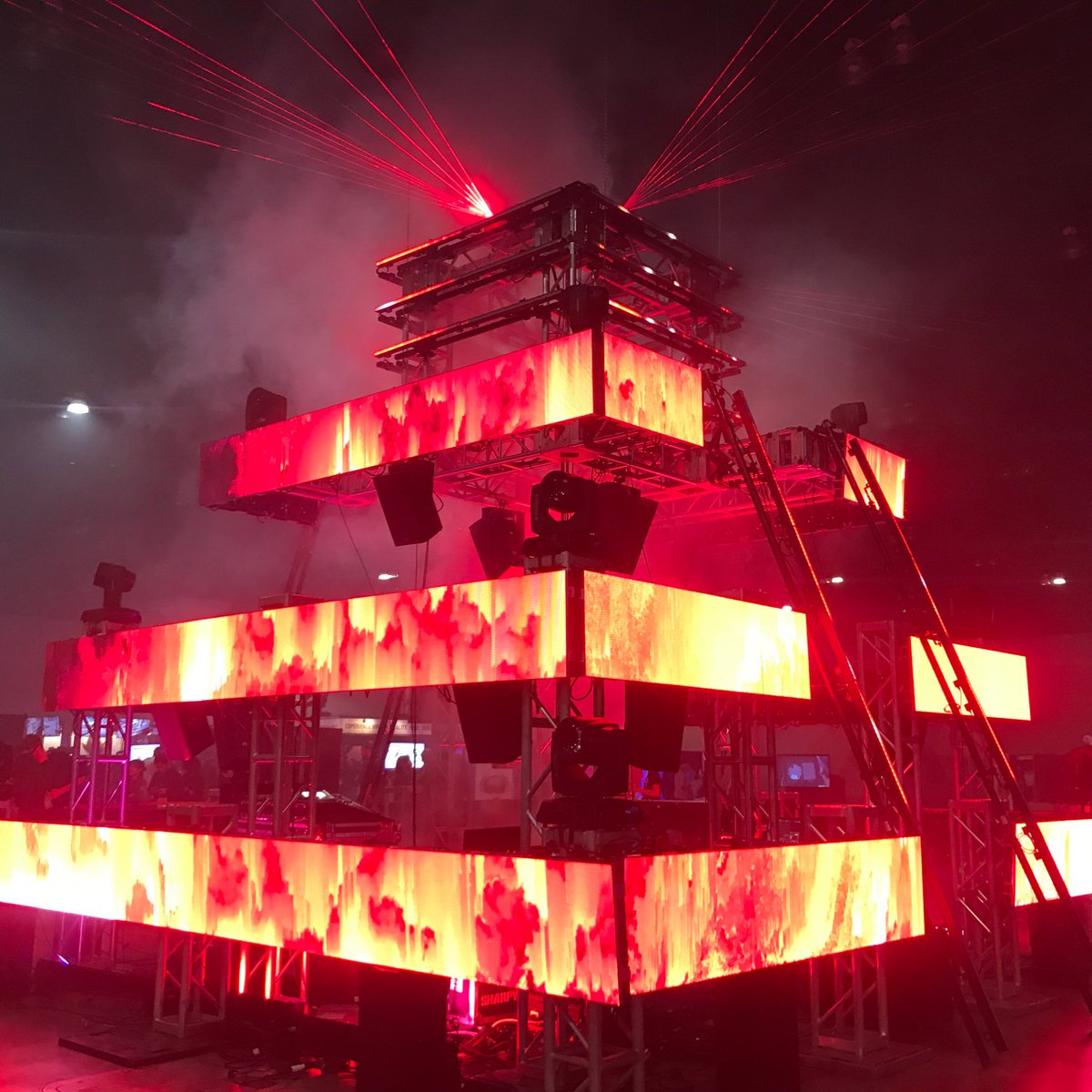 Our highlights from the Show Floor and panels below!
Show Floor
Mezo Temple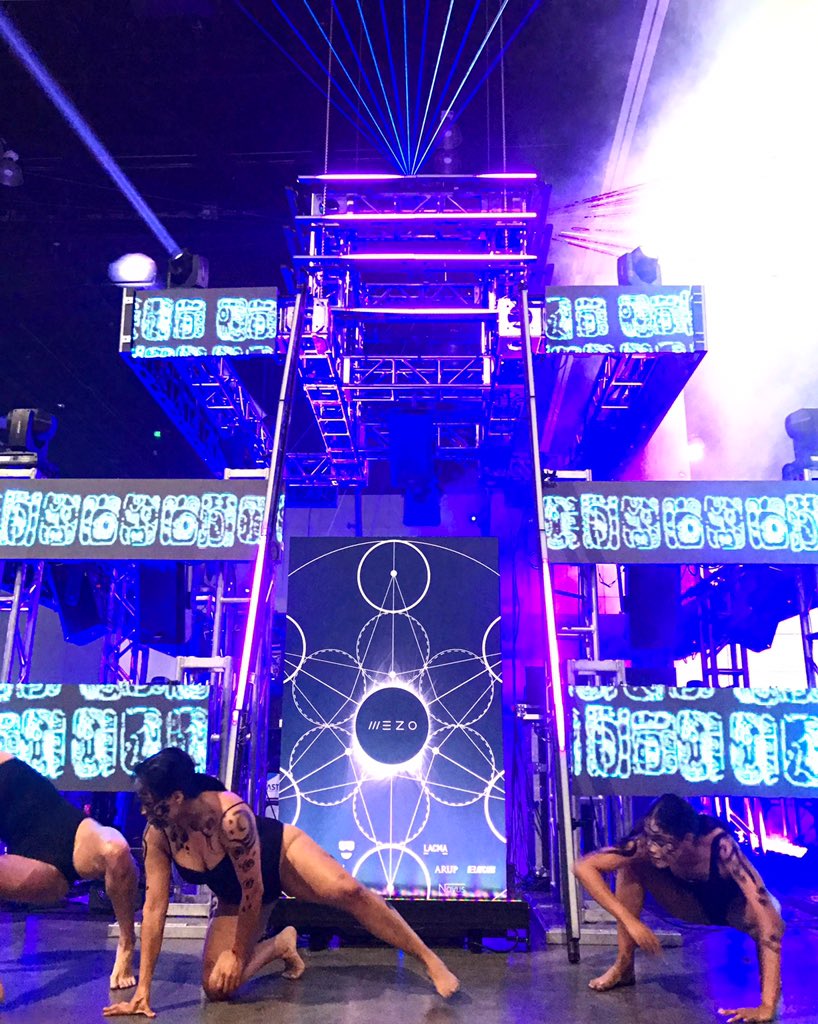 The biggest demo on the show floor is the Meso temple. It's a futuristic take on an ancient temple, with rows of screens, laser lights, and tribal dancers throughout the day. The temple tells the story of what could happen if meso-cultures had futuristic technology. In the demo, you put on a Hololens headset, look at a blue seed dot on the floor, and make a pinching motion in air with you fingers to "plant" it. Instantly, a randomly generated colorful tree will grow from where you planted it on the floor. Your virtual trees are visible only to those doing the experience.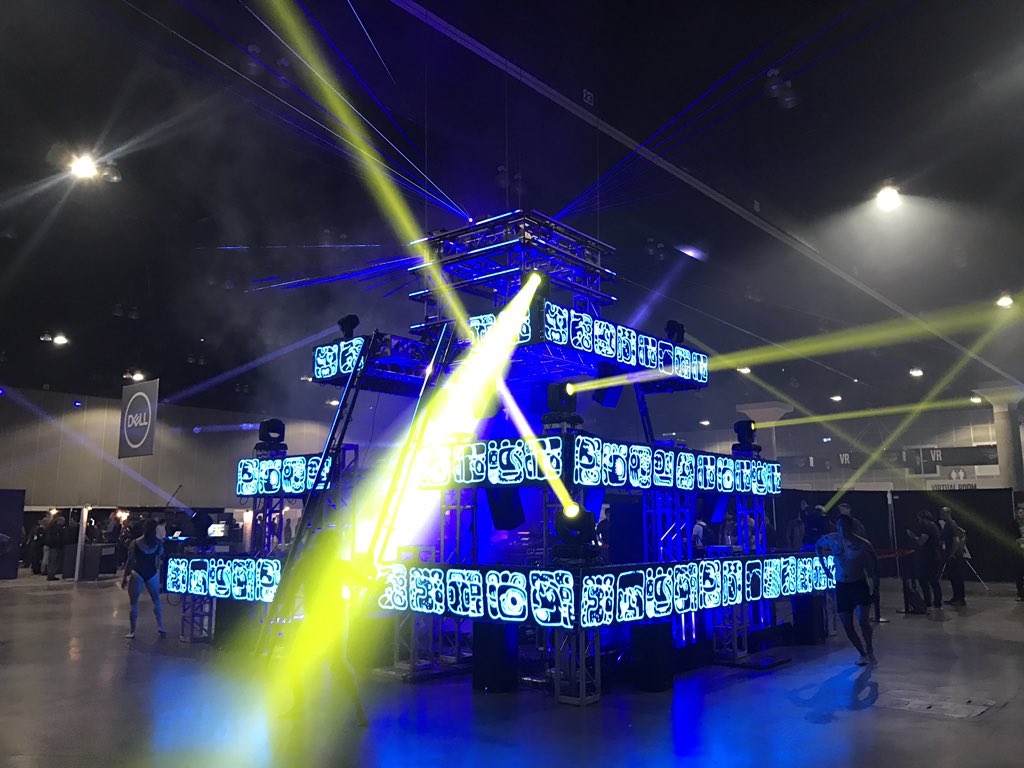 "We wanted to create a game where people are creating," said founder Christian, rather than blowing up zombies, robots, and buildings.
Our founder Kevin Winston did a Facebook Live interview with VRLA founder Cosmo, and Mezo temple creator Christian. Watch.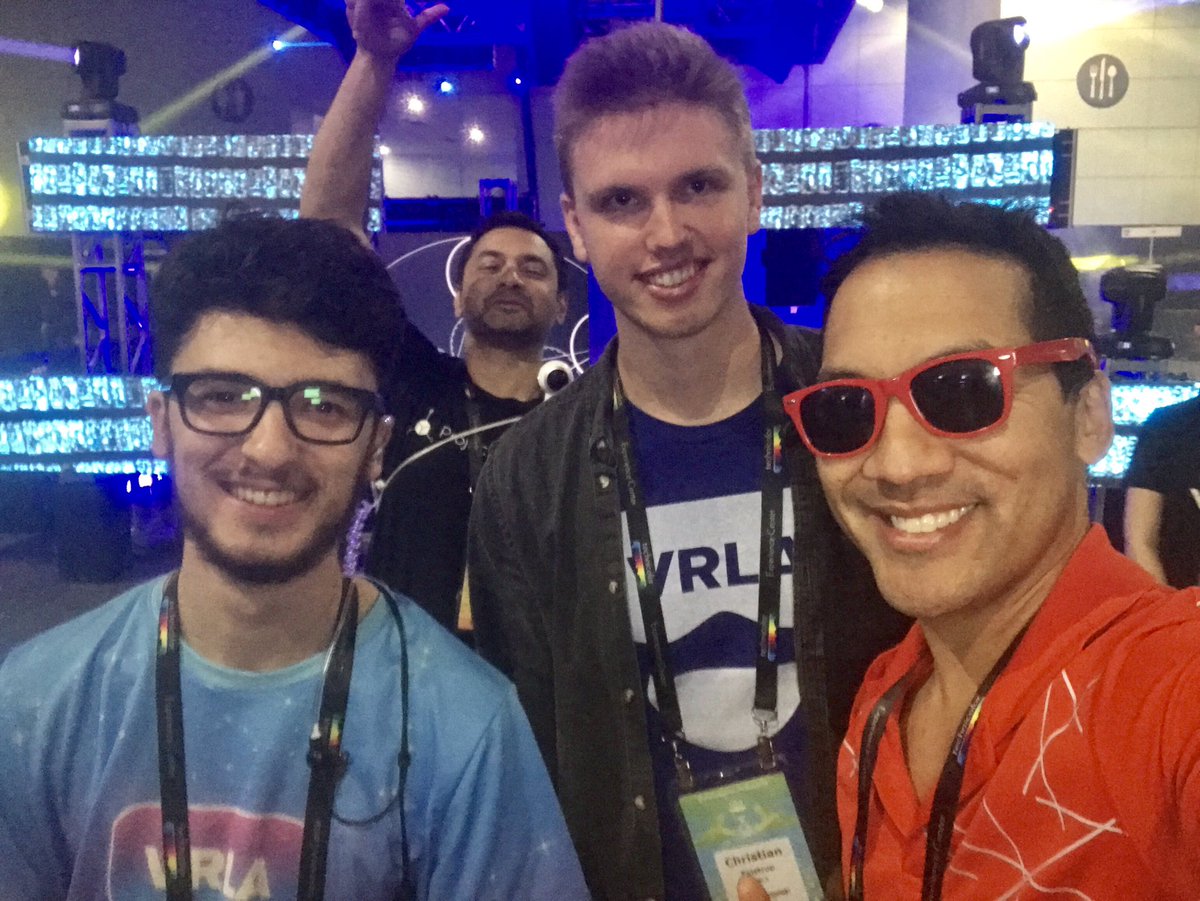 On the VRLA show floor, our founder @kevinwinston interviews #VRLA founder @cosmoscharf, and Christian who created the Meso futuristic AR temple @vrlosangeles #VRLA2018 pic.twitter.com/mfK8HEkTQm

— Digital LA (@DigitalLA) May 5, 2018
The Mezo temple periodically "erupted" in volcano mode, complete with lava effects on the screens, and steam coming out of the top.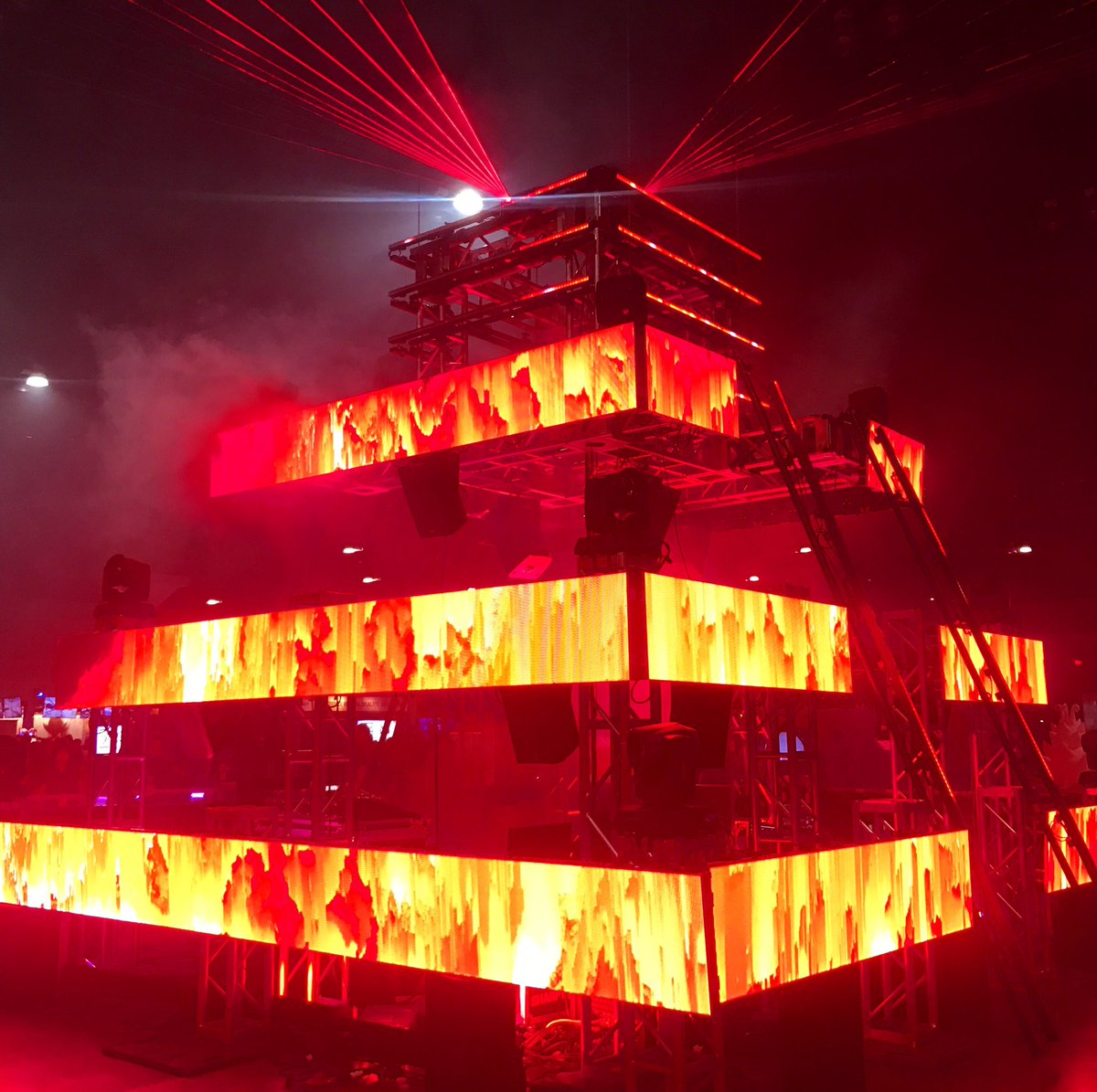 Intel's triple booths include a Virtual VR Classroom, Surveys' new Creed VR boxing game and Birdly VR flying game.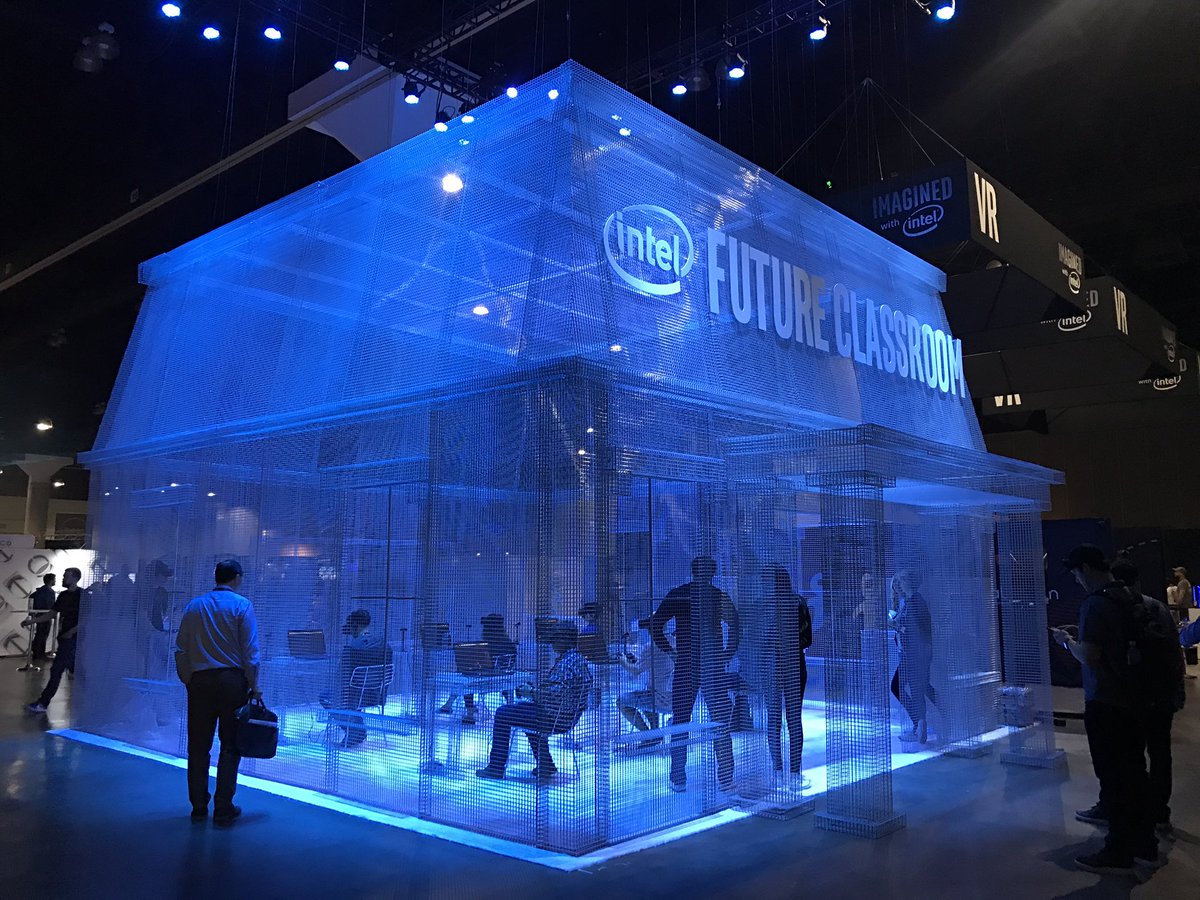 Red Frog Digital: Avoid zombies and look for three test tubes in three minutes in the a-maze-ing Zombie Holomaze in Hololens. Don't worry – it's not scary. It's one of the few VR/AR experiences that doesn't end with you getting mauled by a zombie horde.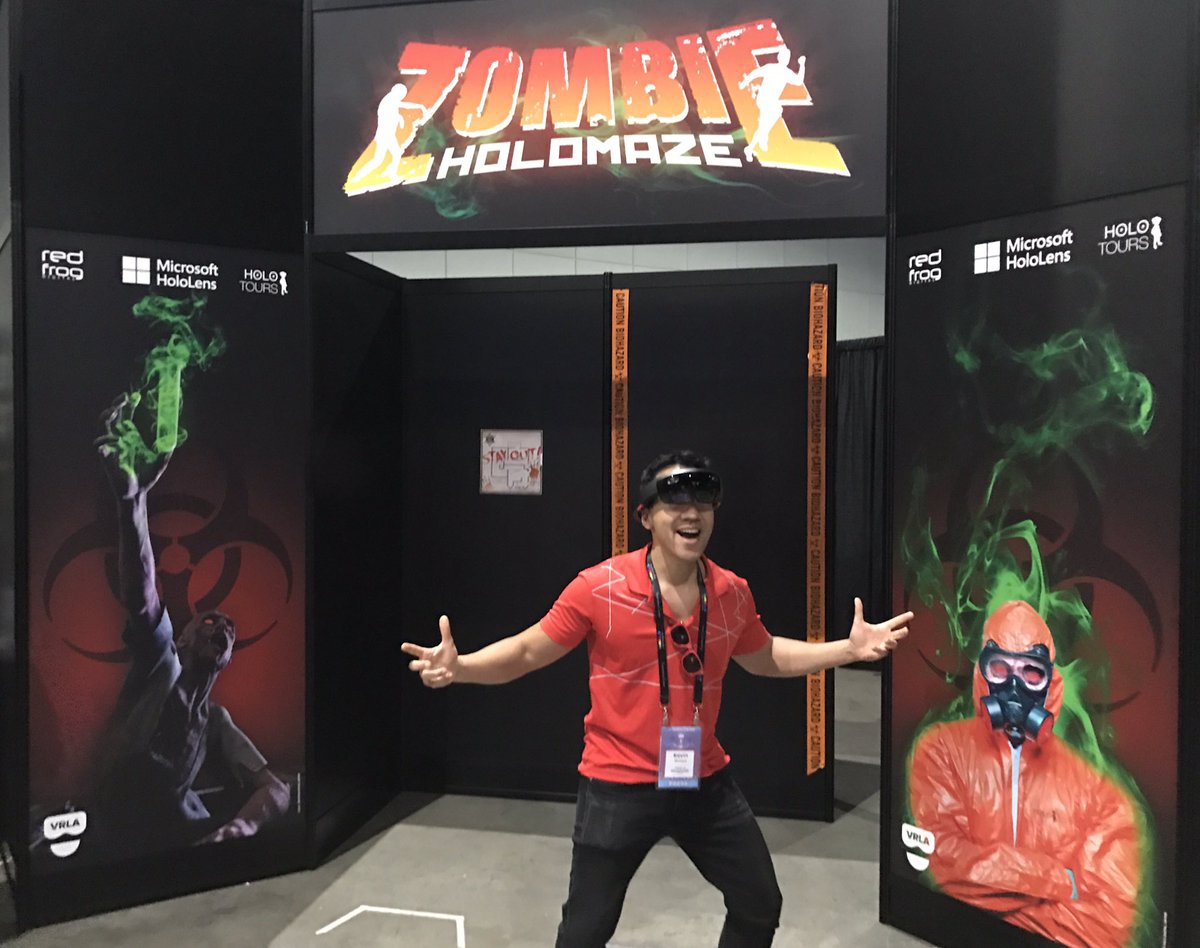 The Visual Reality lounge featured trippy relaxation and meditation VR, AR, and other experiences, complete with rugs, teepees and tents so very Burning Man style.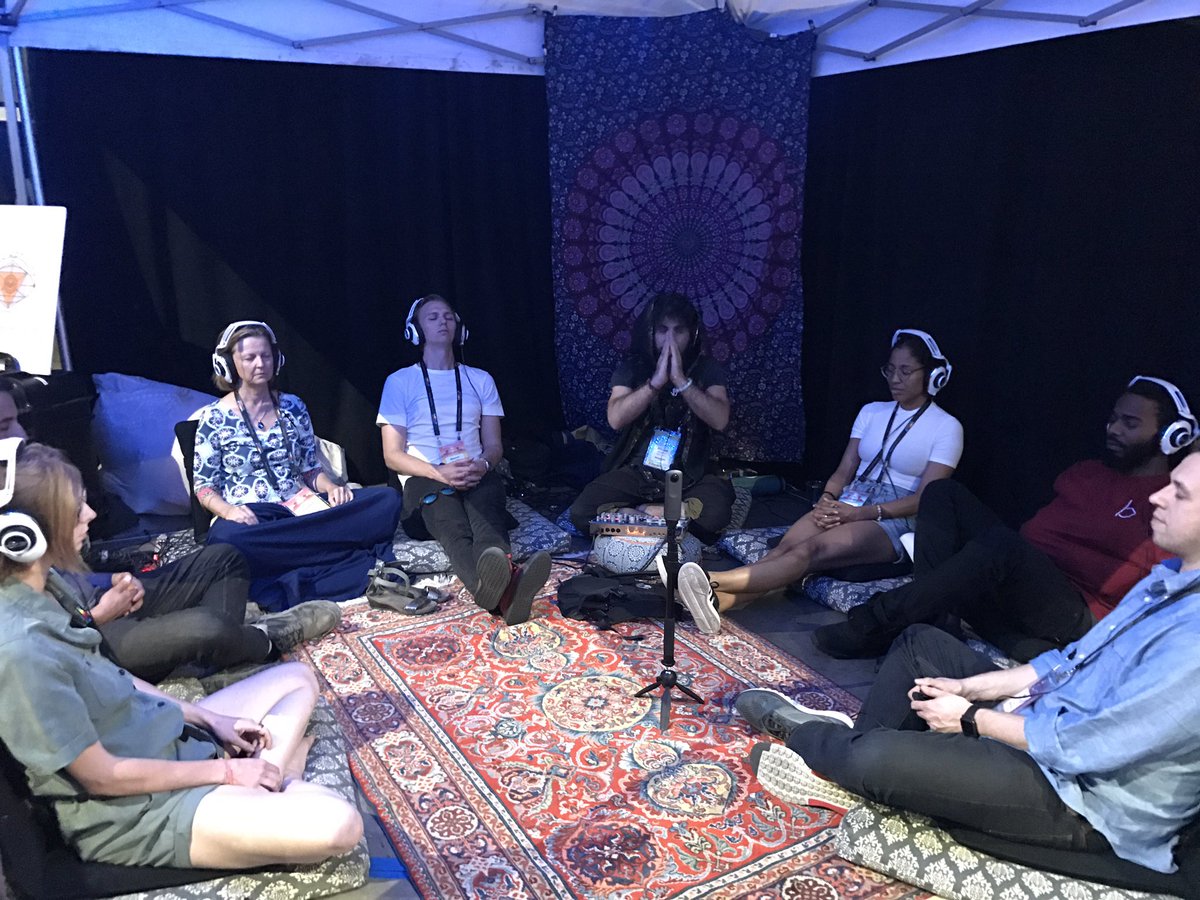 The Scan Truck is a truck than can drive up and do a 360 body scan with more than 200 cameras. So your VR actors don't have to drive to the faculty to get scanned. Is there an app for that?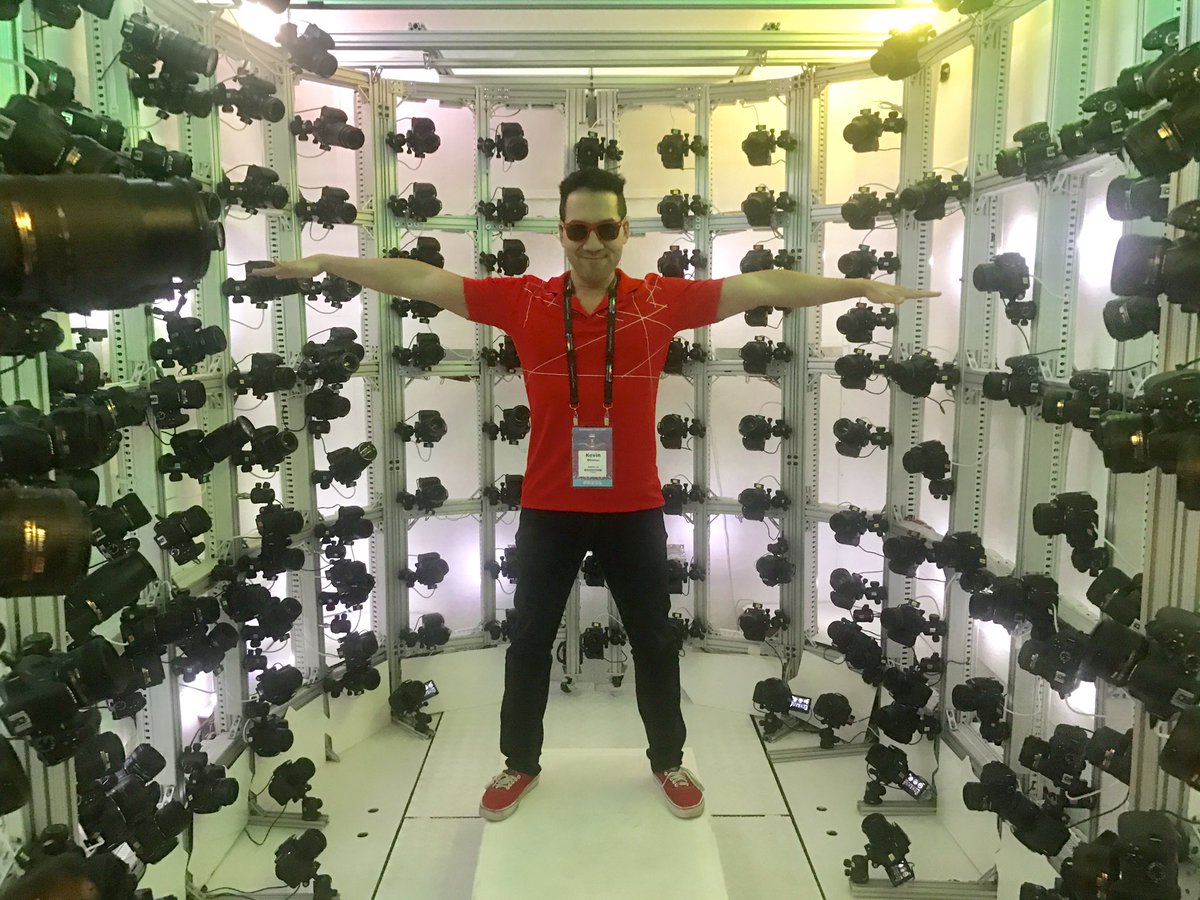 ARwall demoed filmmaking its VR tools. ARwall won the SXSW Accelerator VR/AR category in March. Founder Rene just spoke on our AR panel earlier this week http://digitalla.net/arwhatsnew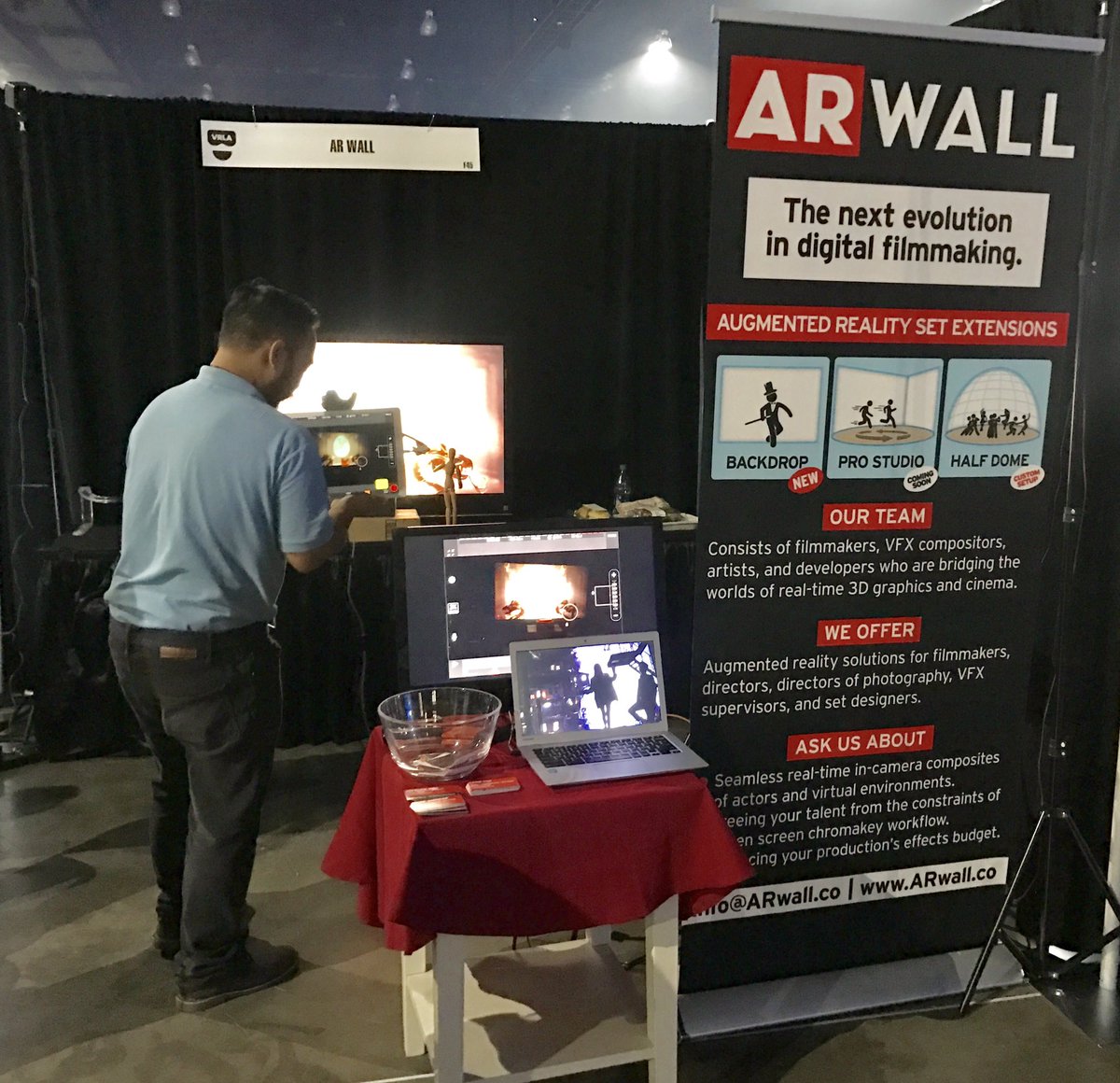 Panels
VRLA founder Cosmo spoke on the Dell main stage.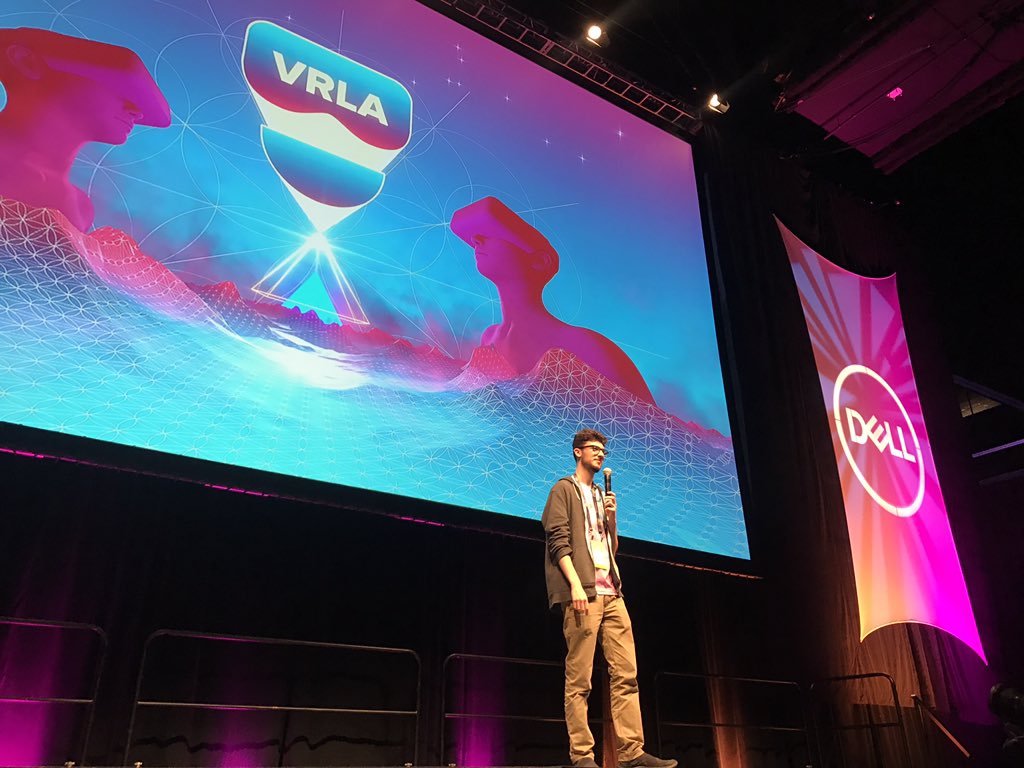 VR and Monetization: With high development costs, and low consumer adoption, it's difficult for many VR companies to make money beyond their initial investments, said Ryan Andal of Secret Location. Even when VR companies license their games to VR Arcades, they make only 3-5 cents per minute of game play. To make money, some VR entertainment startups are switching to Health care (post PTSD treatment, distance VR learning etc) and military applications instead.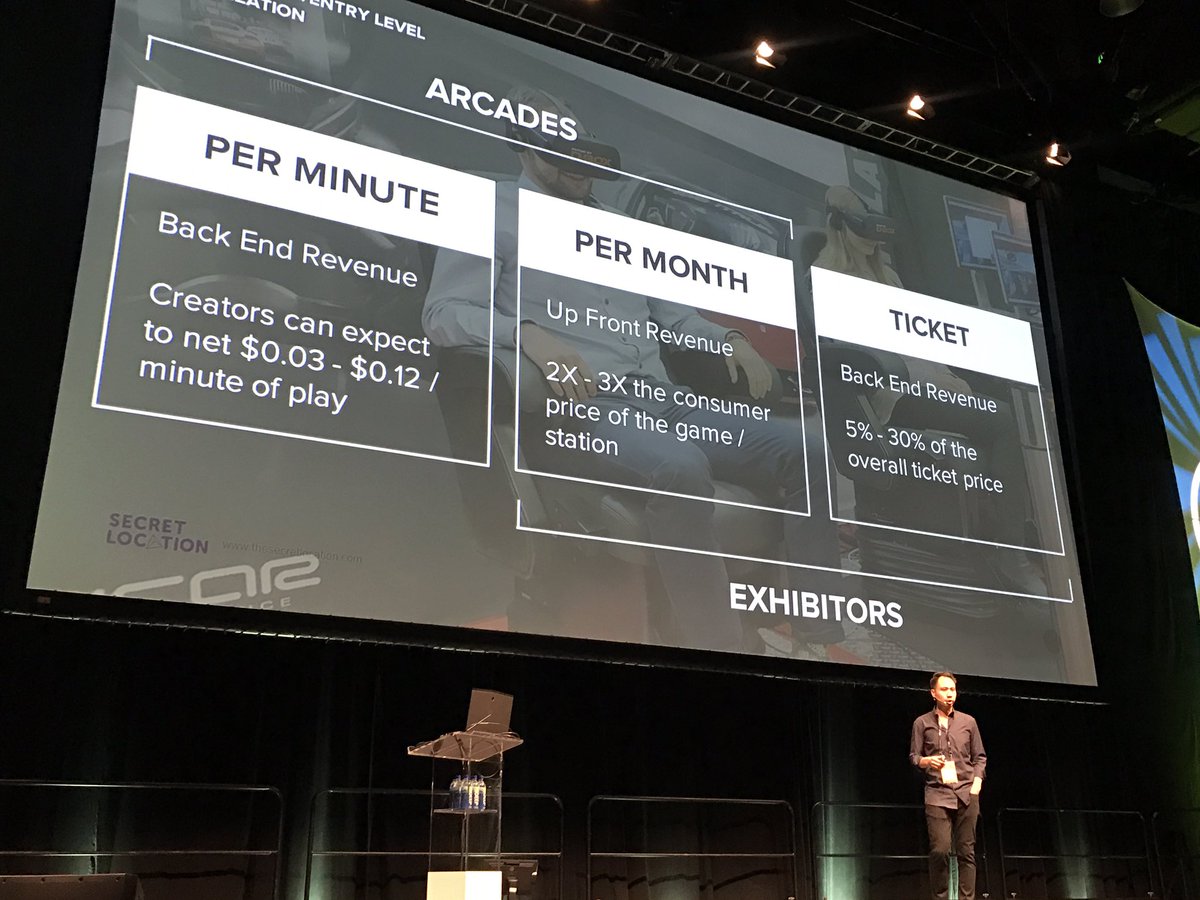 Location Based Entertainment
Experts discussed location based entertainment, or venue VR, including creating great content, the relationship between tech and storytelling, existing IP vs original IP, monetization, lessons from opening to the public, and creating inclusive content. Speakers included Brent Bushnell of Two Bit Circus, Jenni Cook of Dreamscape, Brooks Brown formerly of Starbreeze, Dane Smith of Third Floor, Rick Schulze of Nomadic and Joanna Popper of HP.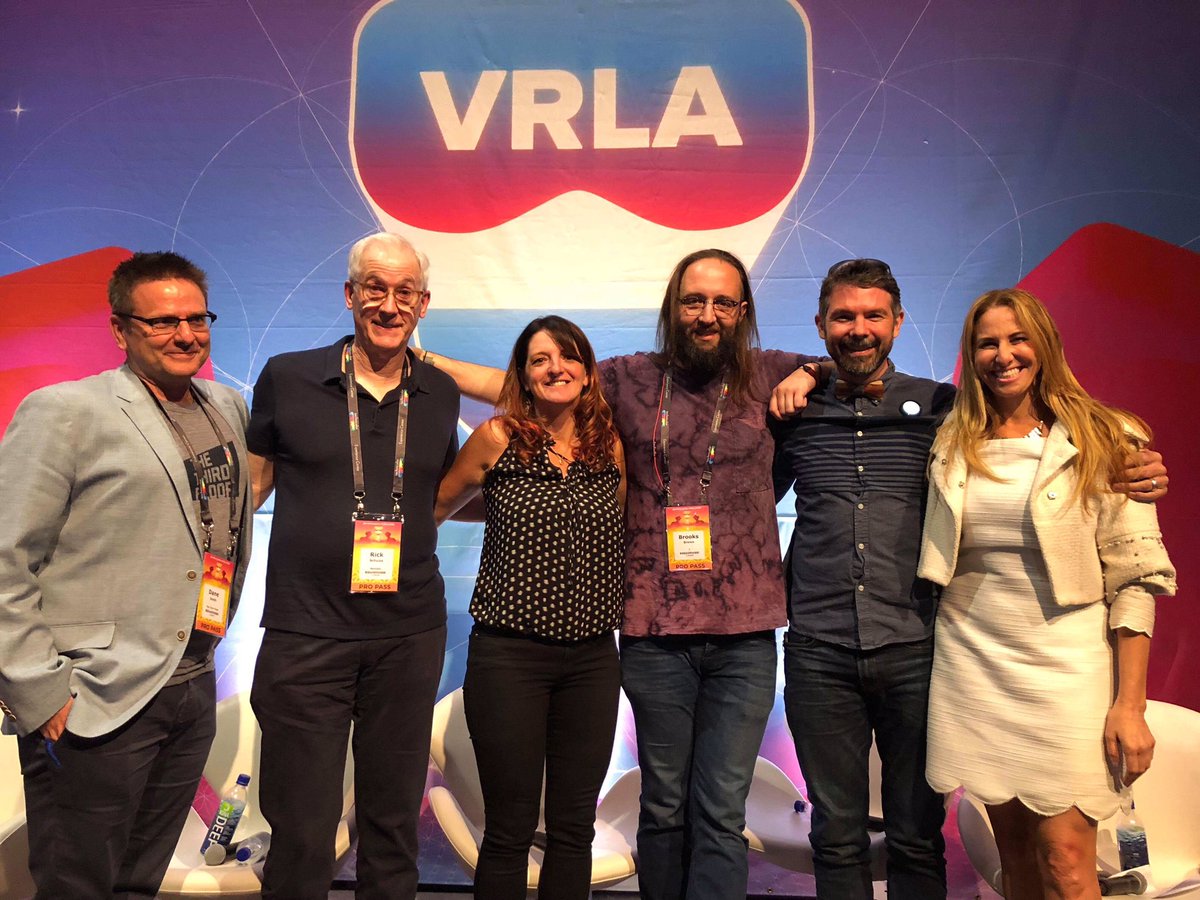 VR and Blockchain applications include: Rendering, Storage, Money / Payment, and Identity. High Fidelity and other companies actually doing it now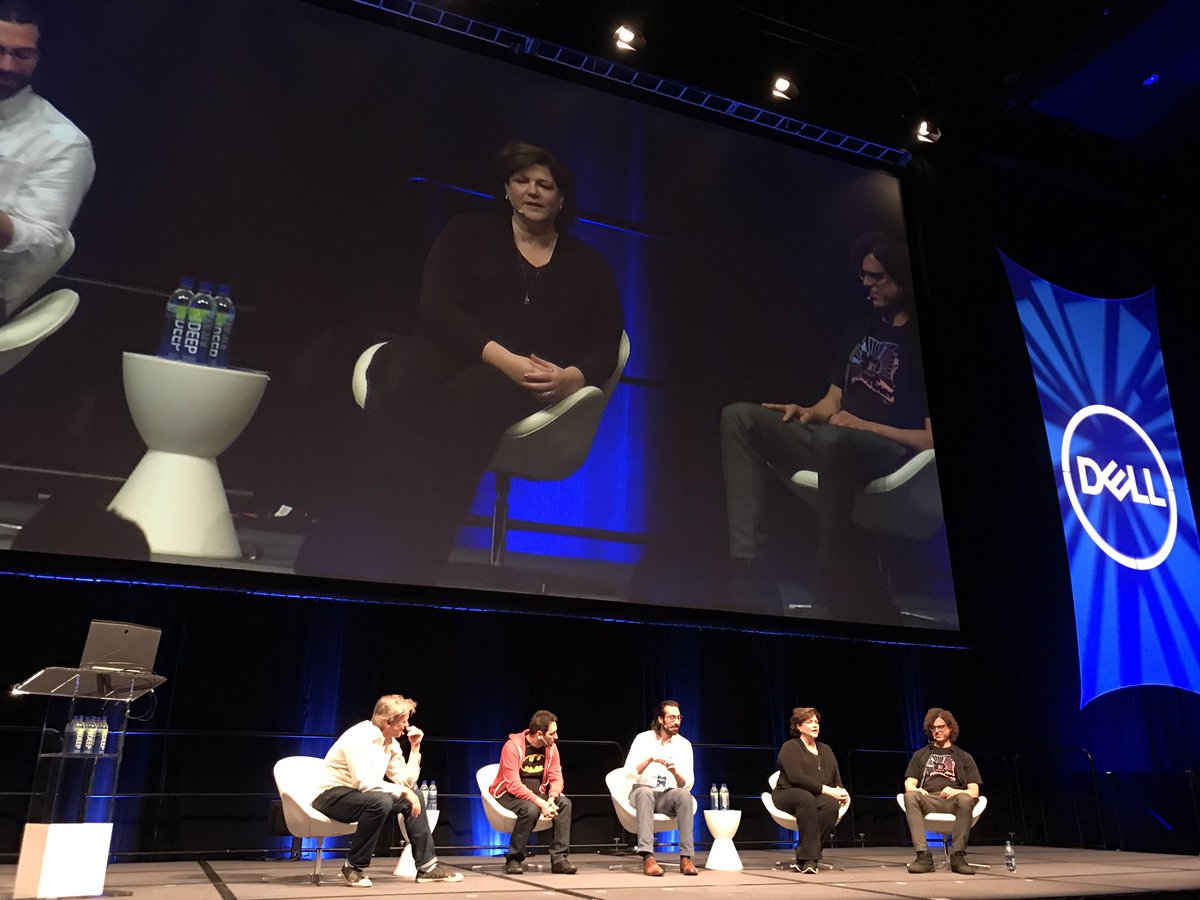 VR and 360: Ian Froester shared how VR Playhouse created the world's largest 360 video, on the #RLA main stage presented by the Foundry.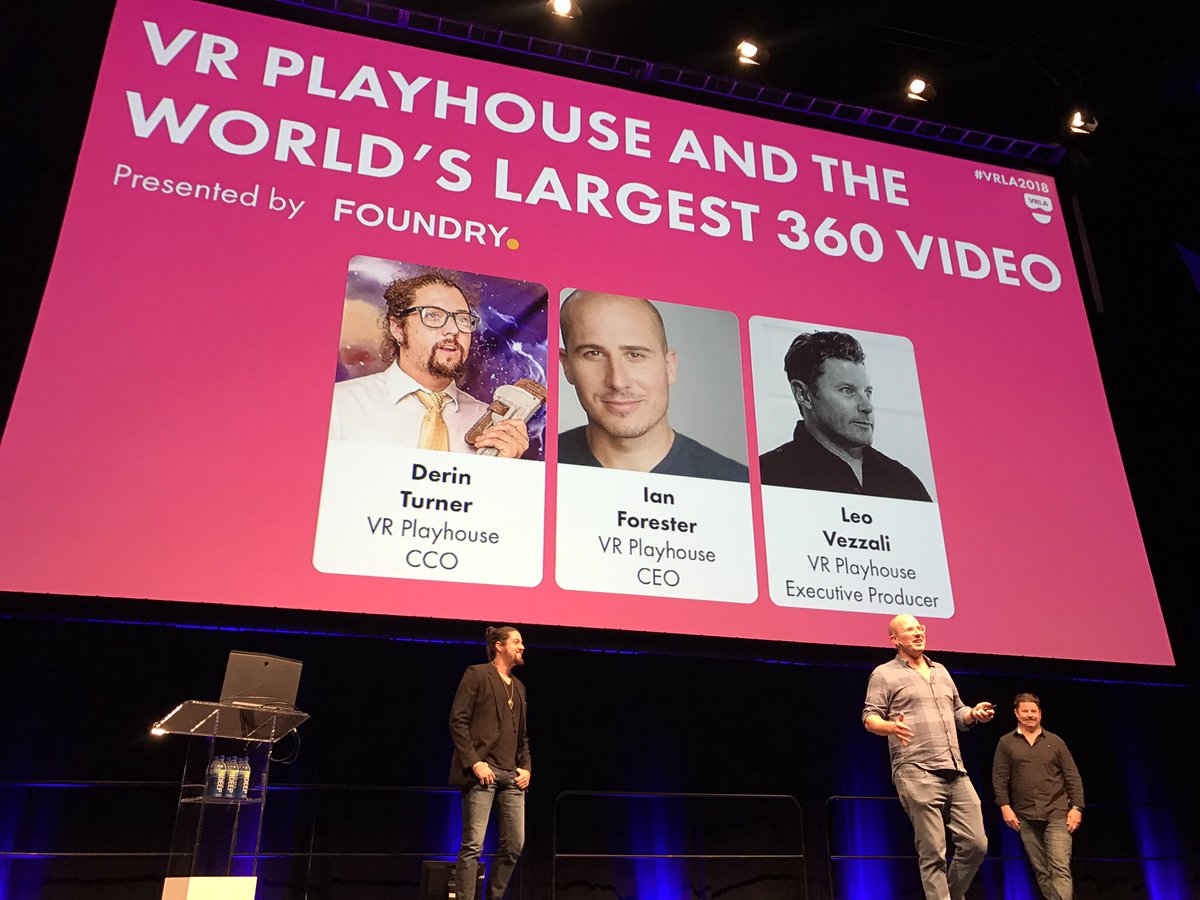 The Light Balance neon-dance troupe performed a short but action-packed 10 minute dance to close out the show. Light Balance competed on America's Got Talent, and flew in from Ukraine.
Light Balance closing performance at #VRLA #VRLA2018 @vrlosangeles. They were on Americas Got Talent, and flew in from Ukraine! @light_balance pic.twitter.com/jcQQqHdDI4

— Digital LA (@DigitalLA) May 6, 2018