Happy Labor Day Weekend! With a forecast 100+ degrees heat wave, don't let your phones overheat in the sun or your car! Keep cool with these ideas. You may get an idea for a script or startup!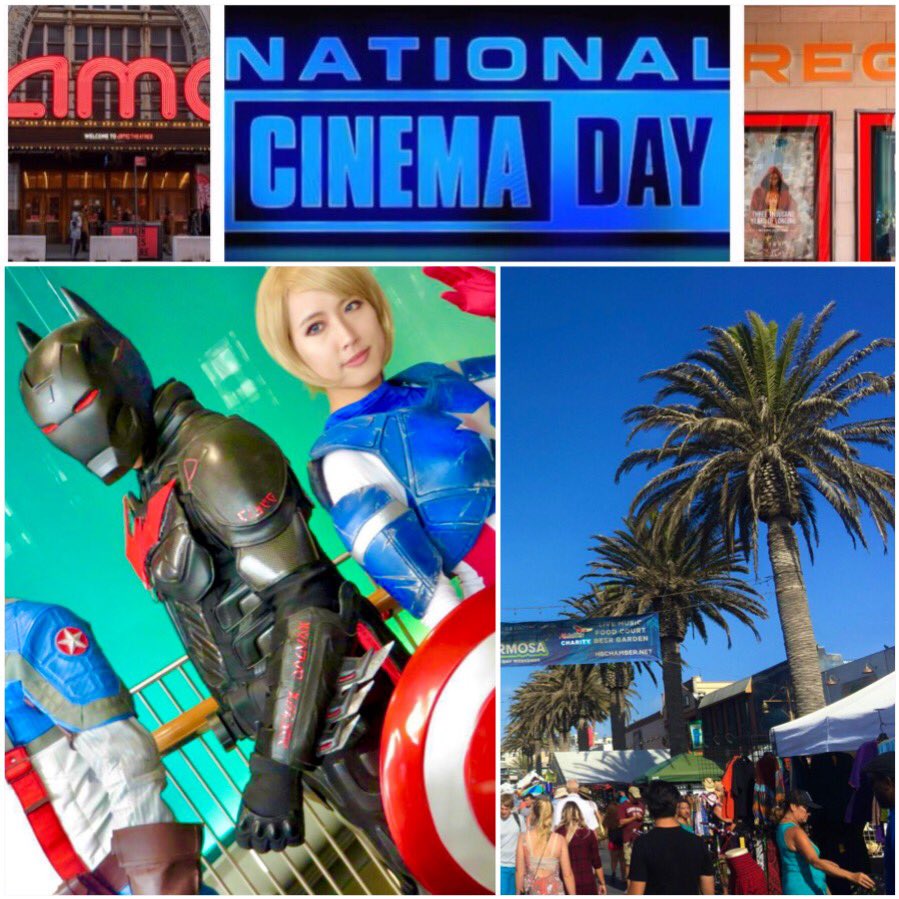 Cinema Day. Keep cool in the theaters with $3 tickets for any seat, any format at AMC, Regal, Cinemark, and other movie chains. Spider-Man No Way Home re-releases with extra footage.
Saved by the 90s
 cover band plays Bourbon Room Hollywood, Sun 8p. Get comp
tix
with our code TUBTHUMP.
LA Food Bowl
kicks off a month of foodie events all September. This wknd: dinners at top-reviewed restaurants.
Fiesta Hermosa
 returns with food, vendors, music at Hermosa Beach Pier. Free Sat-Mon (photo right).
SHOWS:
– John Williams, Fri-Sun @ Hwd Bowl
– Weeknd @ SoFi Stadium, Fri-Sat
– Goo Goo Dolls, Fri @ Greek
Beyond LA
We're going to 
Dragon Con
 pop culture con in Atlanta, featuring Star Trek cast, and theme parties every night.
Preview.