BEVERLY HILLS – Horizon: Zero Dawn game and Starboy won digital related awards at the annual Writers Guild Awards, held February 11 at the Beverly Hllton in Beverly Hills.
The annual awards recognizes writing excellence with more than 20 awards in film, TV, new media, games, news, children's and other categories.
DIGITAL WINNERS
Video Game: Horizon: Zero Dawn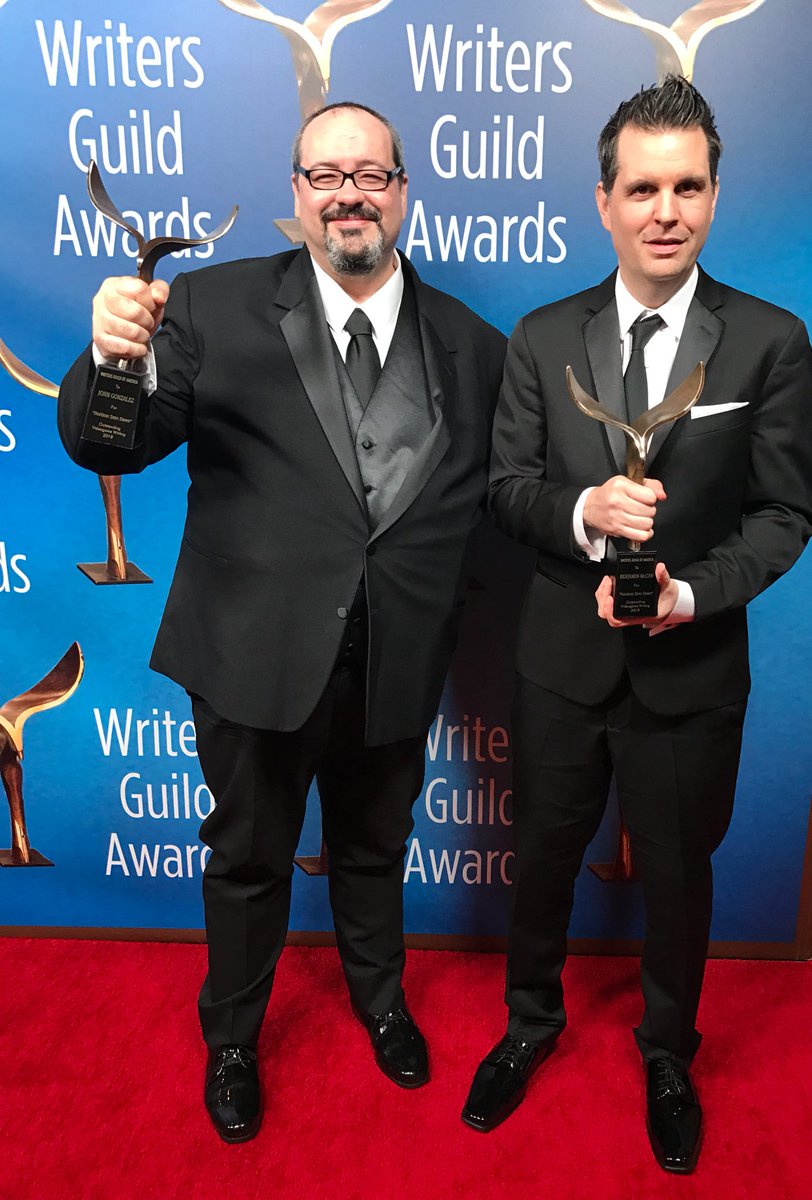 Narrative Director John Gonzalez and lead writer Ben McCaw accepted the award for the Horizon: Zero Dawn roleplaying game, which features a strong female lead. They both thanked their strong mothers, who recently passed away, for influencing them in writing a story with a strong lead. The writing team includes Ben Schroder and Anne Toole, with additional writing by Dee Warick and Meg Jayanth.
"Working with John and the Bens was my best experience writing for a game," said writer Anne Toole. "It was a pleasure working with the great writers. I can't wait to see what they do next."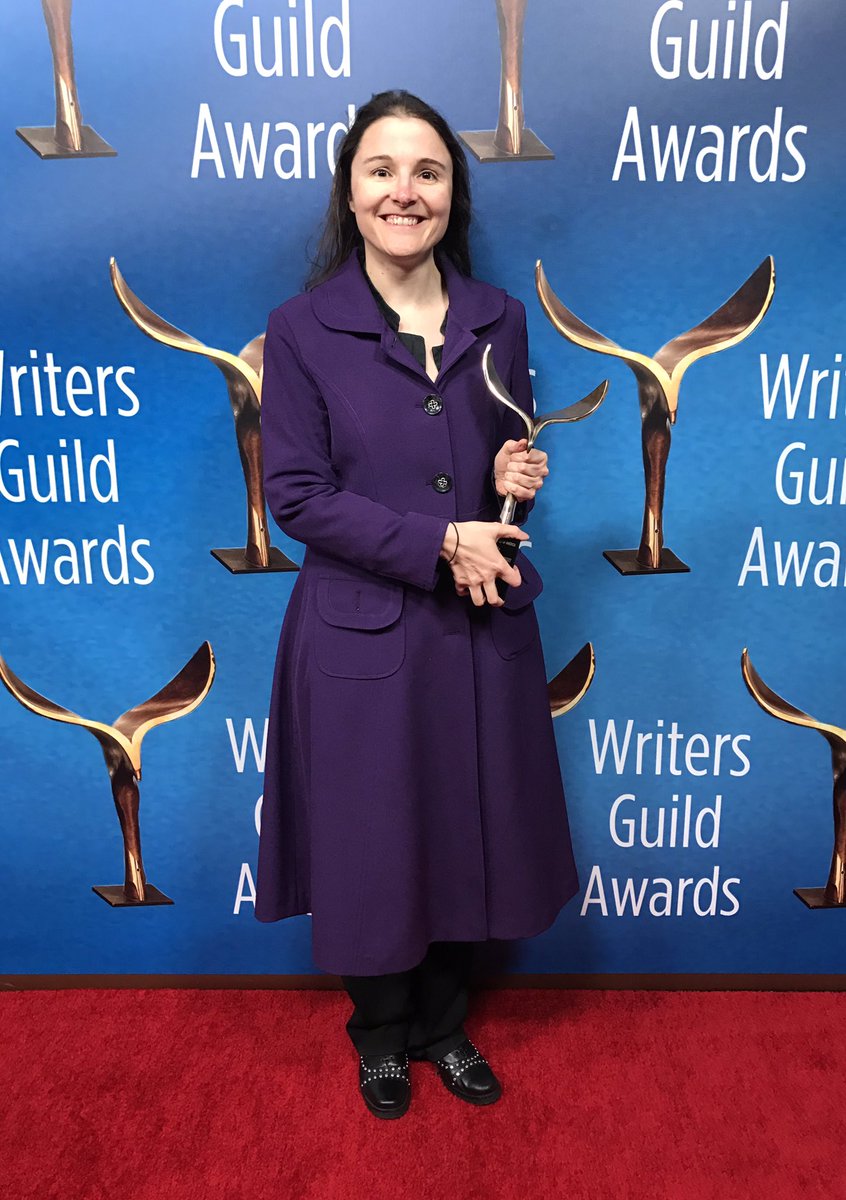 In the game, you play as the female warrior Aloy, a huntress living in a post-apocalyptic world overrun by hostile robot machines. Set in the 31st century, the "Old Ones" humans created robot dinosaurs, eagles, and other creatures, but then for an unknown reason, humans have since have devolved into tribal societies. As Aloy, an accomplished archer, you uses your bow and spear to hunt down some machine creatures that have gone haywire due to the unknown "derangement" to determine why.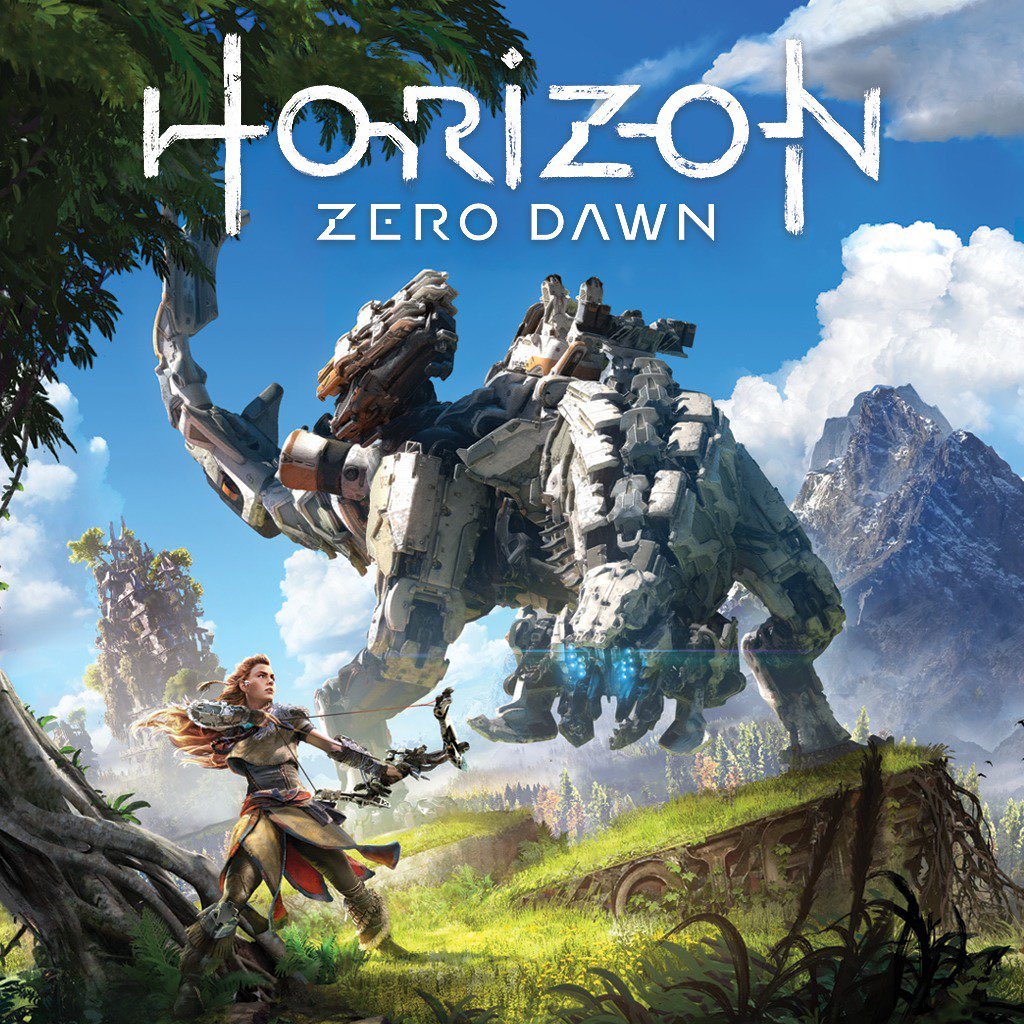 Horizon: Zero Dawn is developed by Guerrilla Games exclusively on PlayStation 4, and is published by Sony Interactive Entertainment.
Short Form New Media Adapted: Starboy (Zac and Mia)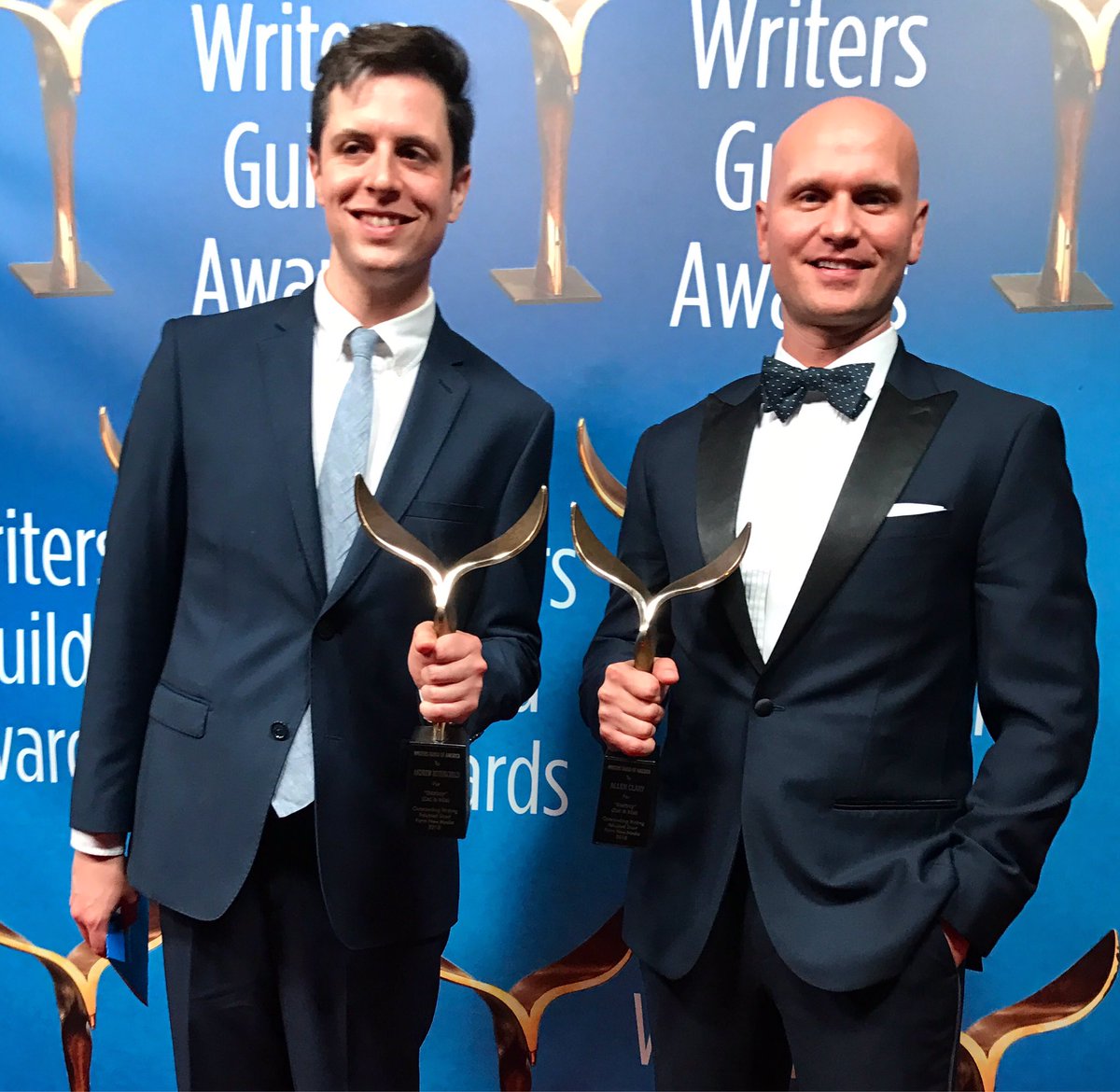 Writers Allen Clary and Andrew Rothschild won for their digital short, based on the novel Zac and Mia by AJ Betts.  The show is developed by AwesomenessTV and distributed by Go90.
Short Form New Media Original oddly received no nominations. Submit your work for next year!
FILM AND TV WINNERS
Original Screenplay: Get Out by Jordan Peele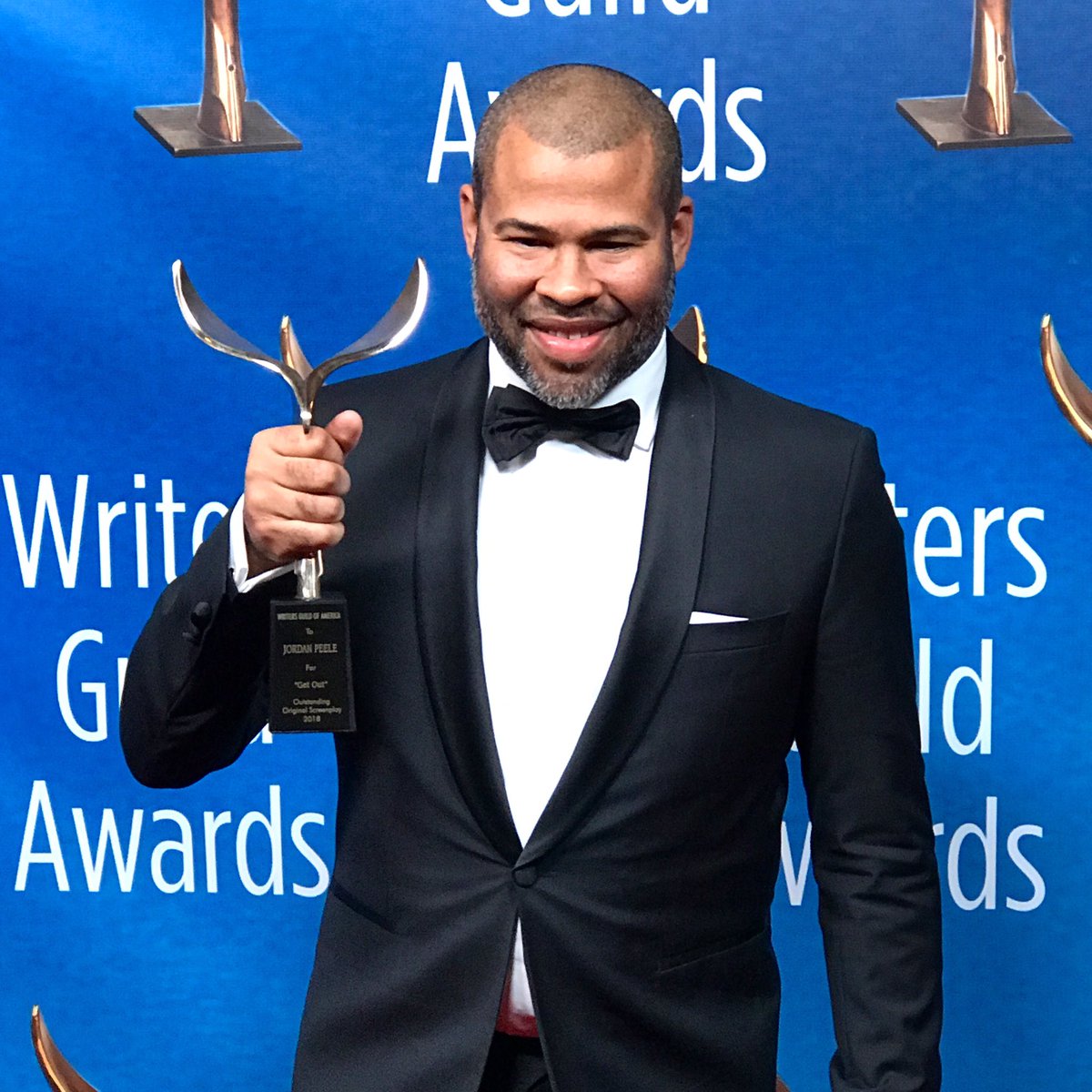 Adapted Screenplay: Call Me By Your Name by James Ivory
TV Drama: Veep writing team