Snap, God of War and a former YouTuber took home awards at the annual Writers Guild Awards on February 17 in Beverly Hills.
SHORT FORM NEW MEDIA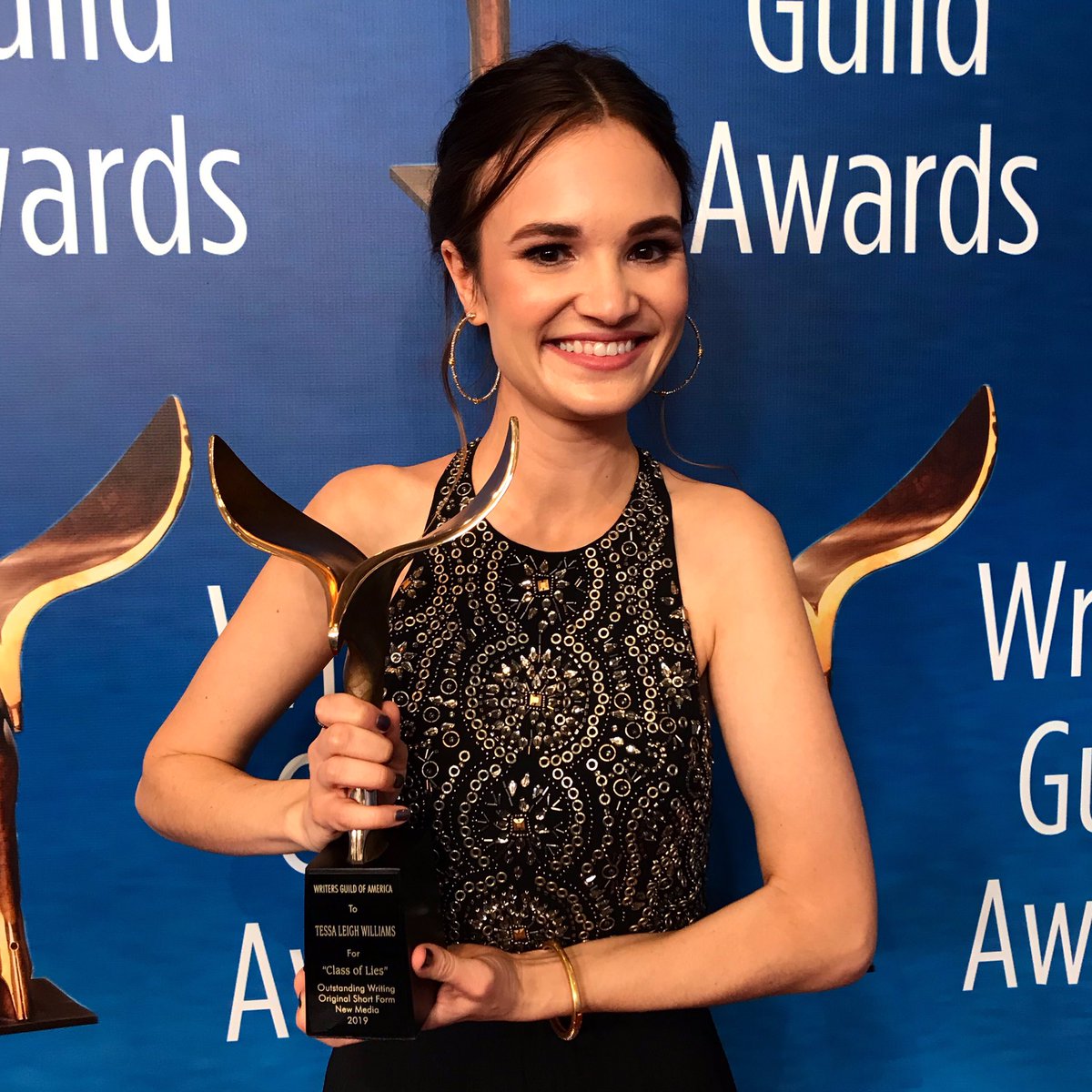 Snap Original: Class of Lies
Tessa Leigh Williams
Snap Original series "Class of Lies" written by Tessa Leigh Williams, won the Original Short Form New Media category. It's the first time that Snap original content has won a WGA award, since Snap debuted its Original series last fall.
Class of Lies is viewable only via the Snapchat app. Season 1 consists of 12 episodes, each less than 5 minutes. The series follows two true-crime obsessed teen girls, who use science and tech to find their missing best friend.
Writer Tessa Leigh Williams said she wanted to feature girls in STEM. Tessa knows teen dramas: she has previously written on Riverdale.
"Thank you to everybody who watched," Tessa said in her acceptance speech. "The show is always about celebrating women in STEM, and making STEM feel a little more exciting and a little more approachable. So thank you so much for supporting that."
VIDEO GAME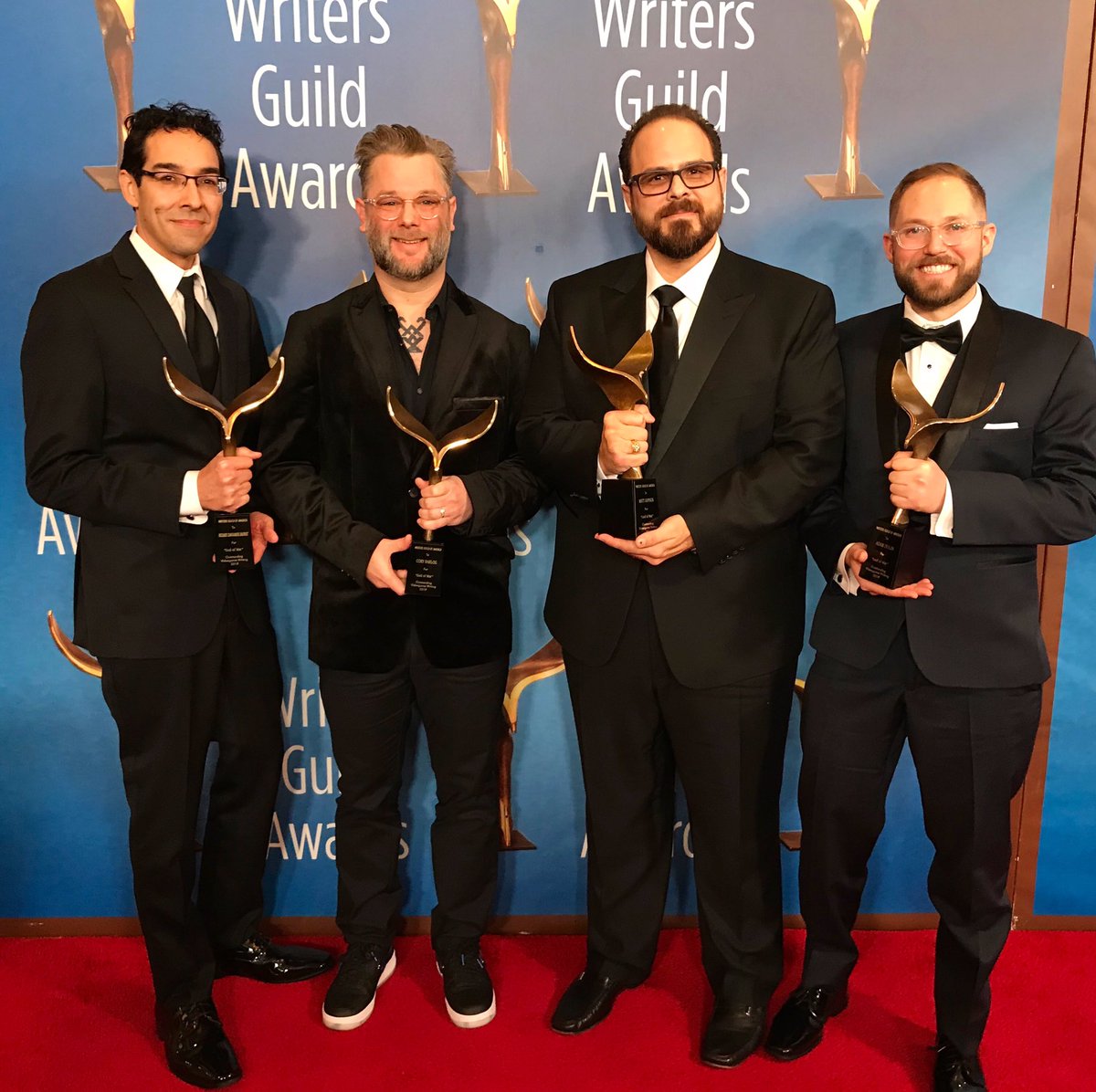 God of War
Sony PlayStation – Santa Monica
God of War by the Sony Santa Monica team won outstanding Video Game. The writing team said their challenge was to try to make a hero protagonist out of the anti-hero Kratos character. The team accomplished this by drawing upon their own experiences as fathers: they made Kratos a father with something to fight for.
"I just had a son right before I started this project. It kinda helped me understand a whole new  way of looking at things," the team lead said in our red carpet interview. "It changed the lens that I look at the world with. As a storyteller, it really affected the way I pay attention to characters."
God of War has been receiving widespread critical praise. At the DICE Awards last week in Las Vegas, God of War won seven awards including Game of the Year. It also won Game of the Year at the Game Awards in LA last December. A fan even tweeted that God of War is "God of Awards" this awards season.
Congrats writing team including: Matt Sophos, Richard Zangrande Gaubert, Cory Barlog and more.
See our video interview with the writing team we tweeted from the WGA red carpet.
ORIGINAL SCREENPLAY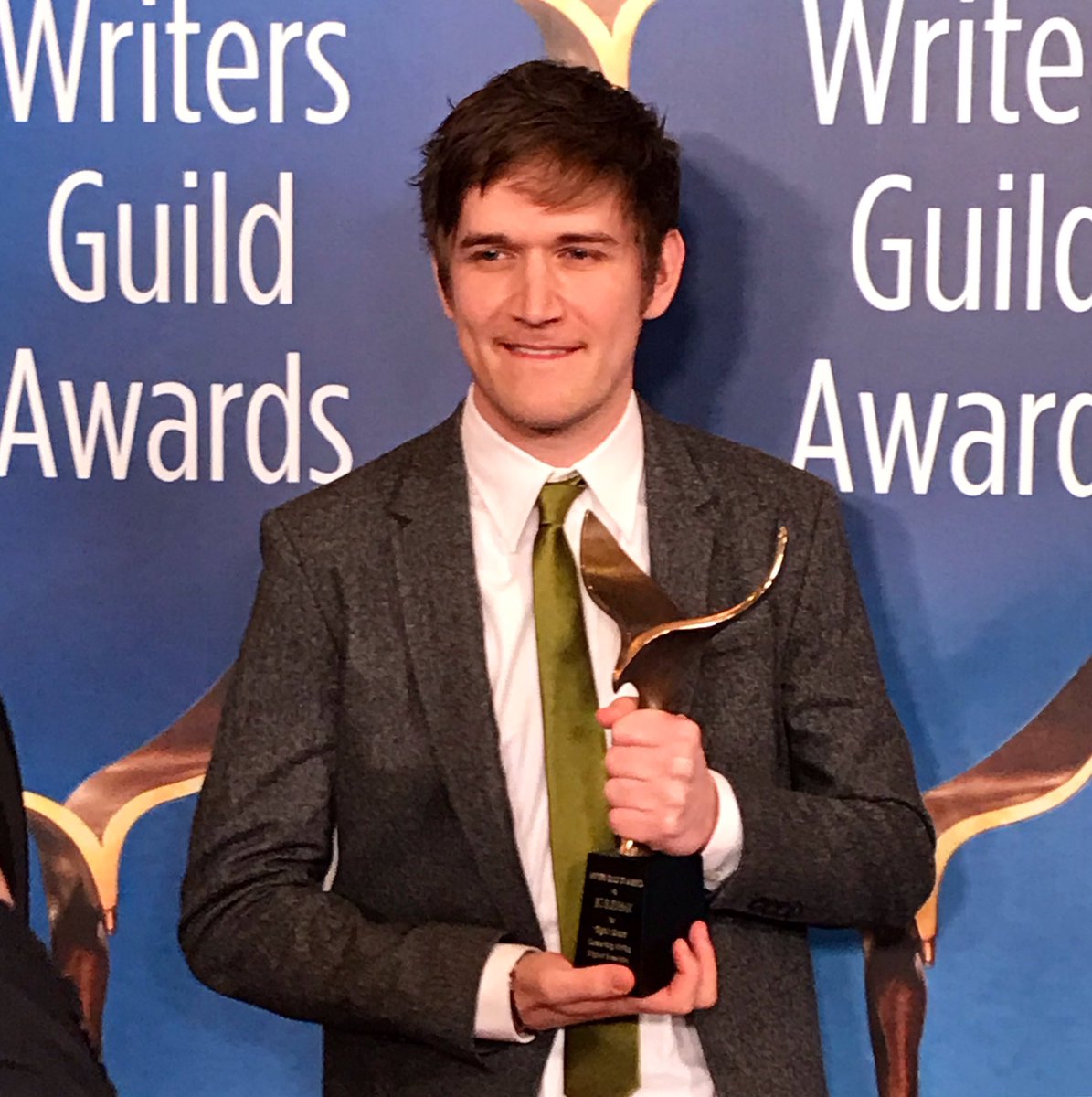 Eighth Grade
Bo Burnham
Bo Burnham won Original Screenplay for his coming of age film about a teenager navigating the eighth grade.
"This belongs to Elsie Fisher," Bo said in his acceptance speech. "No one would care about the script if she didn't do it."
In the film, Kayla Day (played by Elsie Fisher), spends evenings before bed on her phone, like many teens (and Digital LA reader) do every day. It's presented matter-of-factly as part of life, not negatively, as often is portrayed.
Bo started his career as a YouTuber in 2006. His channel has 1.5M subscribers and his videos have been viewed more than 250M times.
In our red carpet interview, Bo said that his experience online interacting with teen girls helped give him perspective to be able to write Eighth Grade's teen lead Kayla with a realistic voice that has resonated with audiences.
Most teen girls in mainstream films are either portrayed as an object for a Dad to save, or fashionista eye-rolling brat. Eighth Grade is refreshing in that Kayla is neither.
Eighth Grade's win has been considered surprising – and even more victorious – as Bo doesn't have a film writing background. This is first feature film as writer and director. Also, the film was not nominated for an Oscar – Original Screenplay category.
Animation Series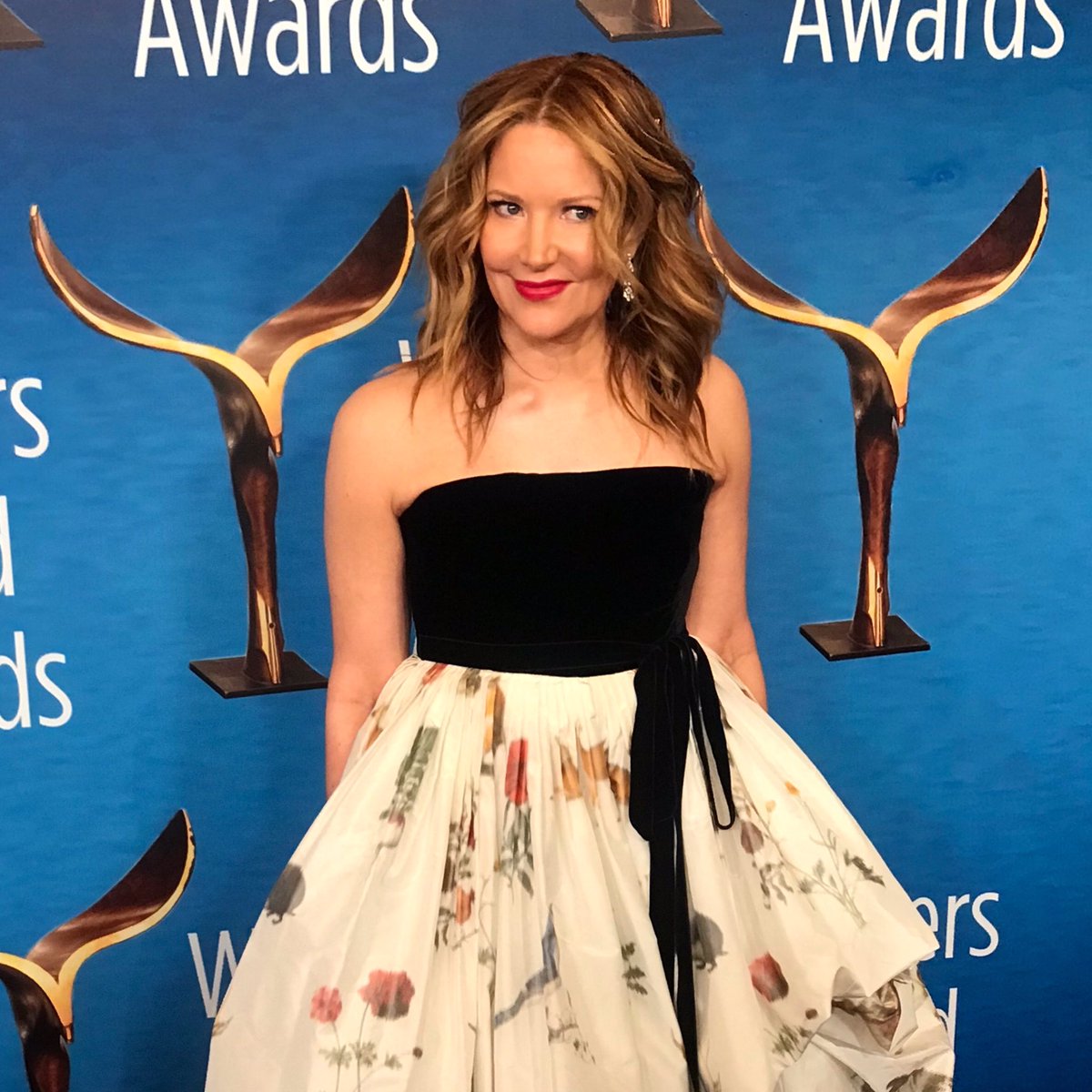 The Simpsons: 'Bart's Not Dead' episode
Stephanie Gillis
Stephanie Gillis won the Animation award for The Simpsons episode Bart's Not Dead.
In her acceptance speech, she said: "This is the point where I'm supposed to thank my agent. But fuck 'em!" Instead, she thanked the Writer's Guild, saying: "Thank you for the best damn health insurance that a girl could ever dream of."
SPECIAL AWARDS
Jenji Kohan (Orange is the New Black), won the Paddy Chayefsky Laurel Award for Television Writing Achievement, presented to her by SAG Award-winning and Golden Globe-nominated actress Alison Brie. Jenji was not in attendance, but sent a pre-recorded acceptance video because as a writer, she said public speaking makes her nervous.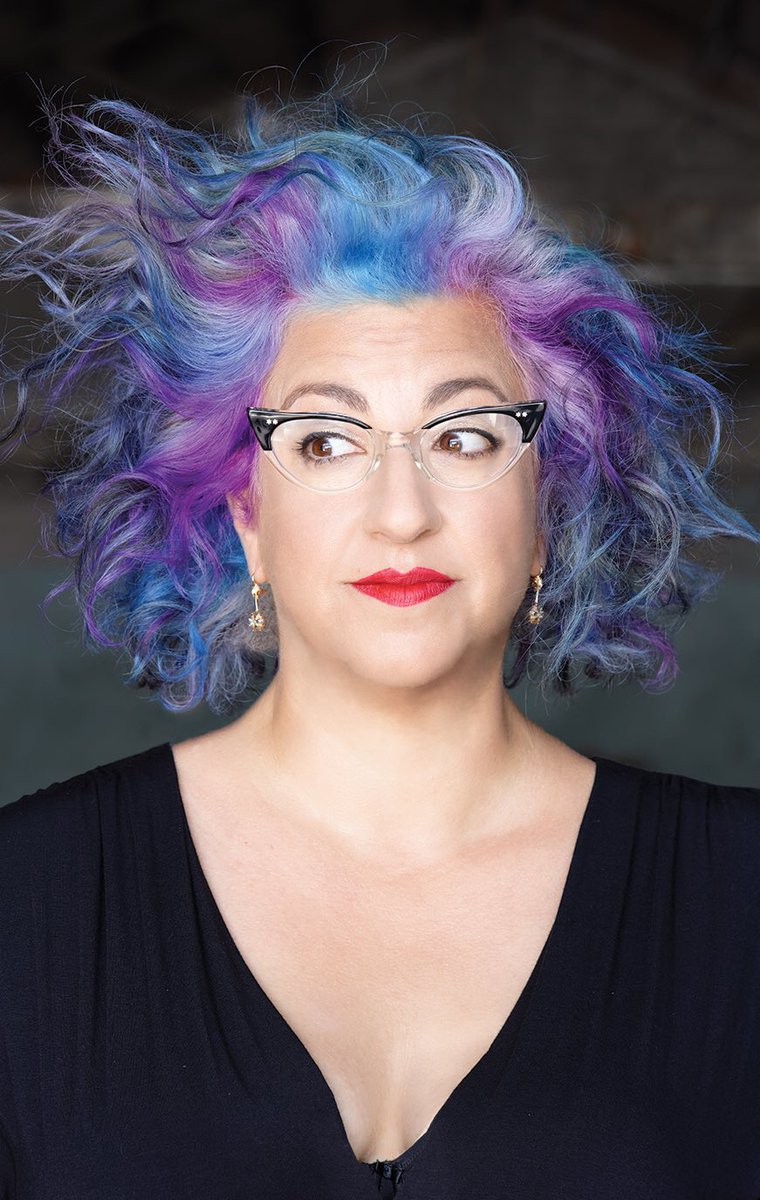 "I am a writer, not a performer," she said in the video. "I have many things to say, but write them for someone else to say."
She also gave some industry advice.
'Don't be a dick. If you're damaged, turn it inwards. Don't smear it on others.' and  'Stop thinking of writing as art. Think of it as work.'
ADDITIONAL ATTENDEES
Ryan Coogler and writing partner Joe Robert Cole, nominated for Black Panther, Adapted Screenplay.
WAG Awards presenters included Sarah Silverman, who did a superhero pose on the red carpet.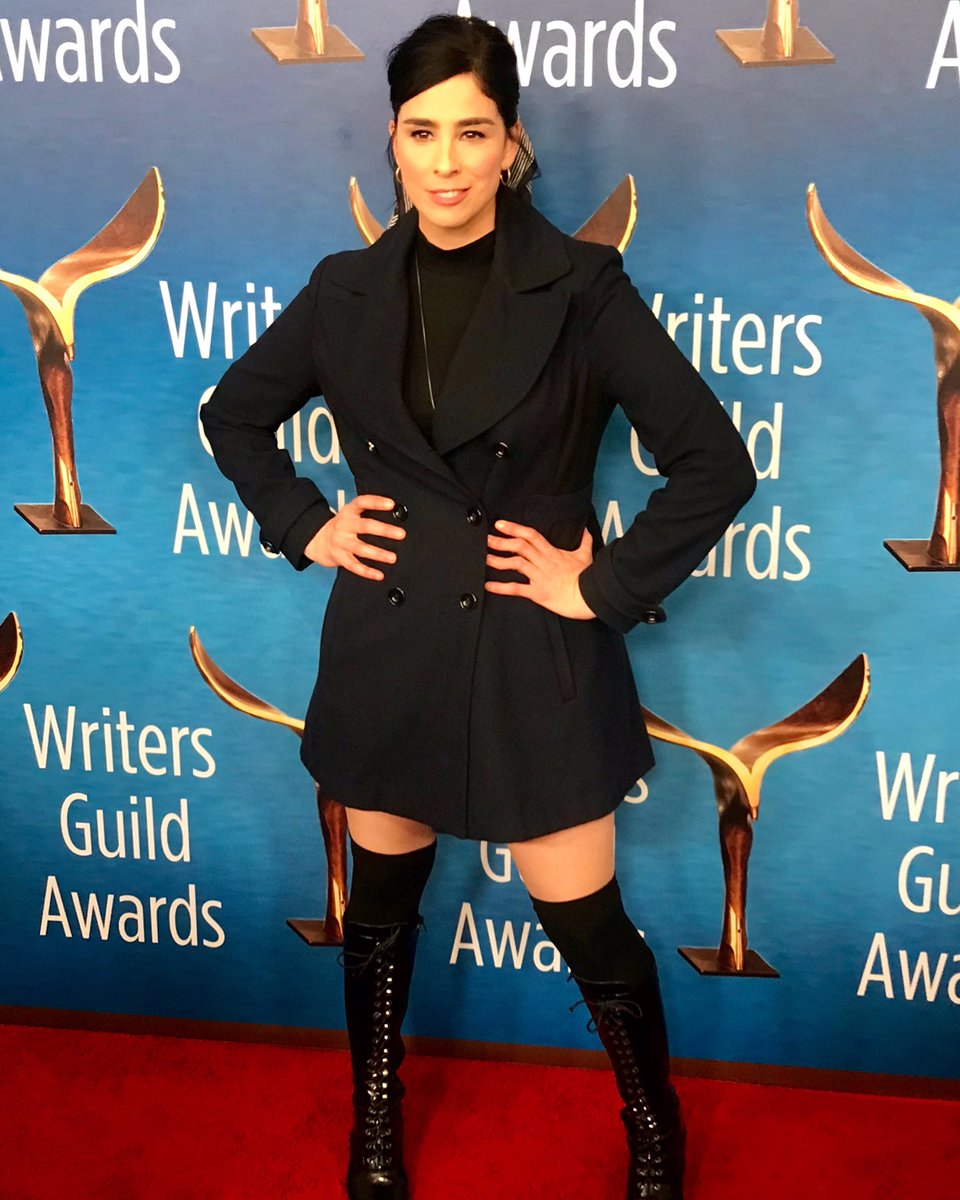 Her writing team "I Love You, America" was also nominated for Comedy Variety Sketch. Sarah organized a group photo.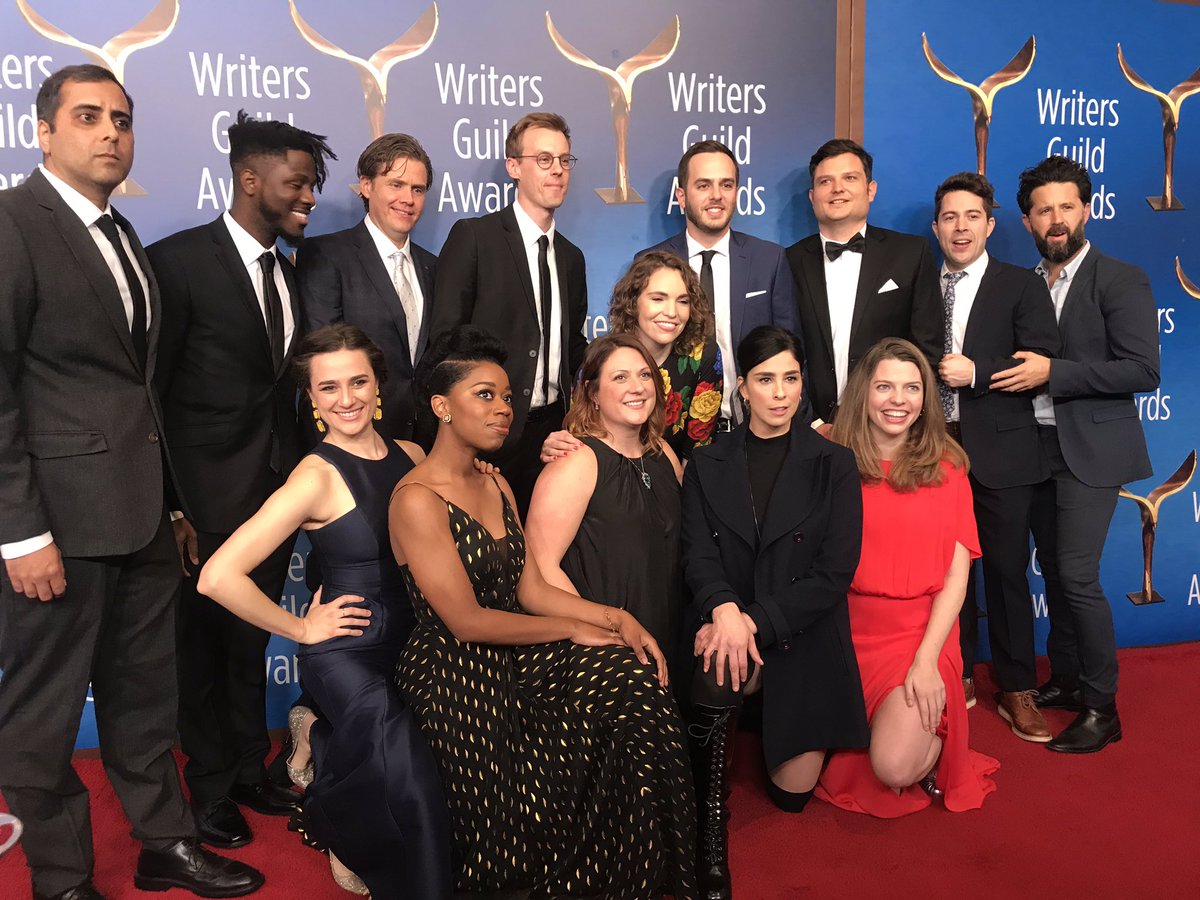 Actress Jane Lynch presented at the beginning of the awards, saying she was presenting at the beginning because she had a 7:30p reservation at Mozza. (Was this a joke or was she serious – it's LA, it could happen! lol).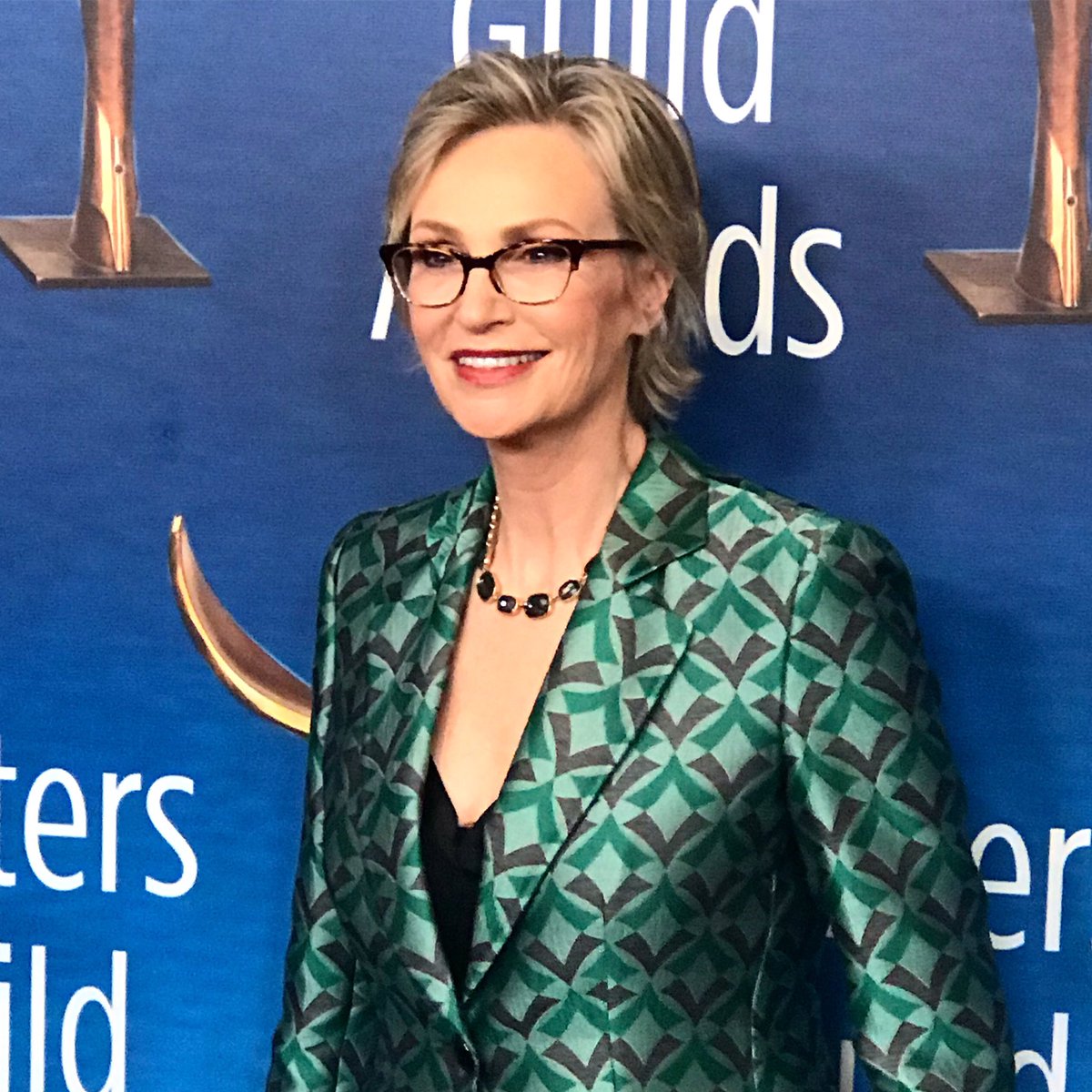 Barry Jenkins walked the red carpet. He was nominated for Beale Street.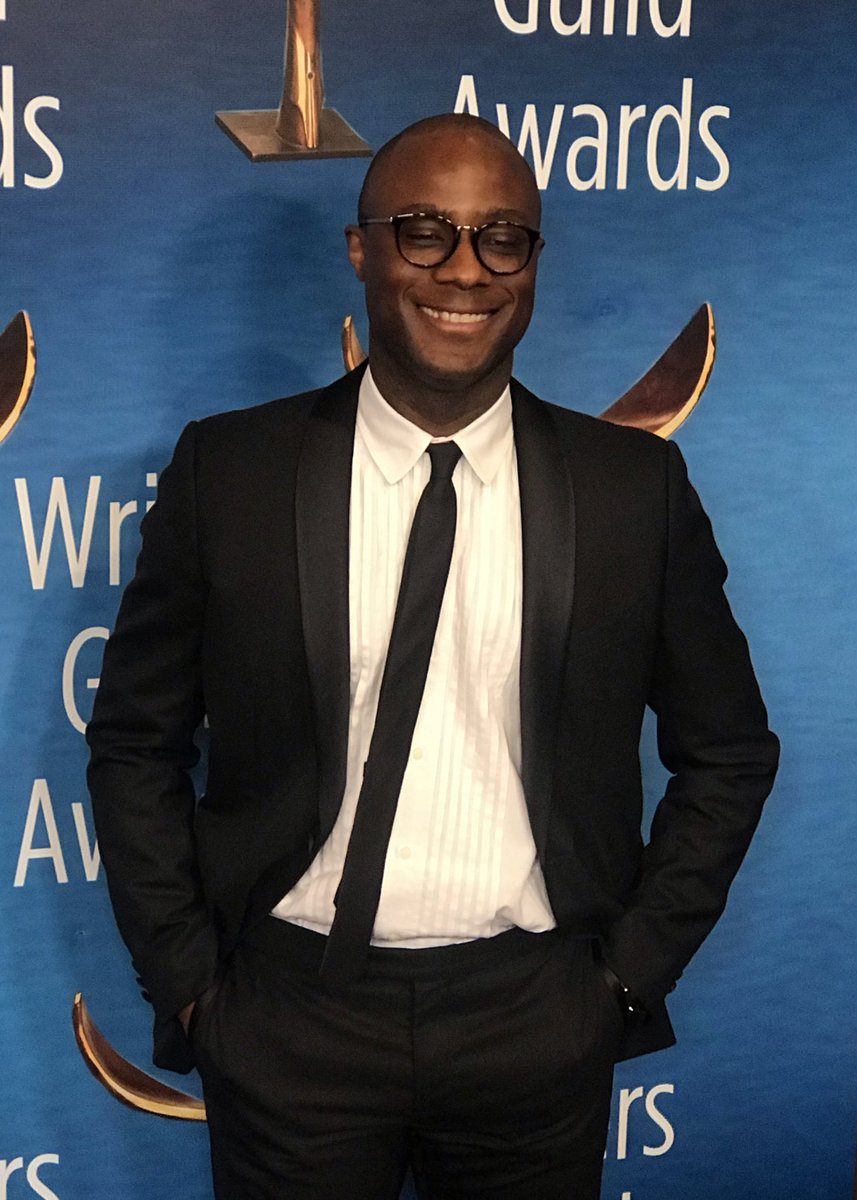 Rachel Bloom, creator of Crazy Ex-Girlfriend, presented final TV award. In her speech, she complemented the women in the audience for looking terrric, but critiqued 75% of the guys saying: "Either grow a beard or don't. Make a fucking choice."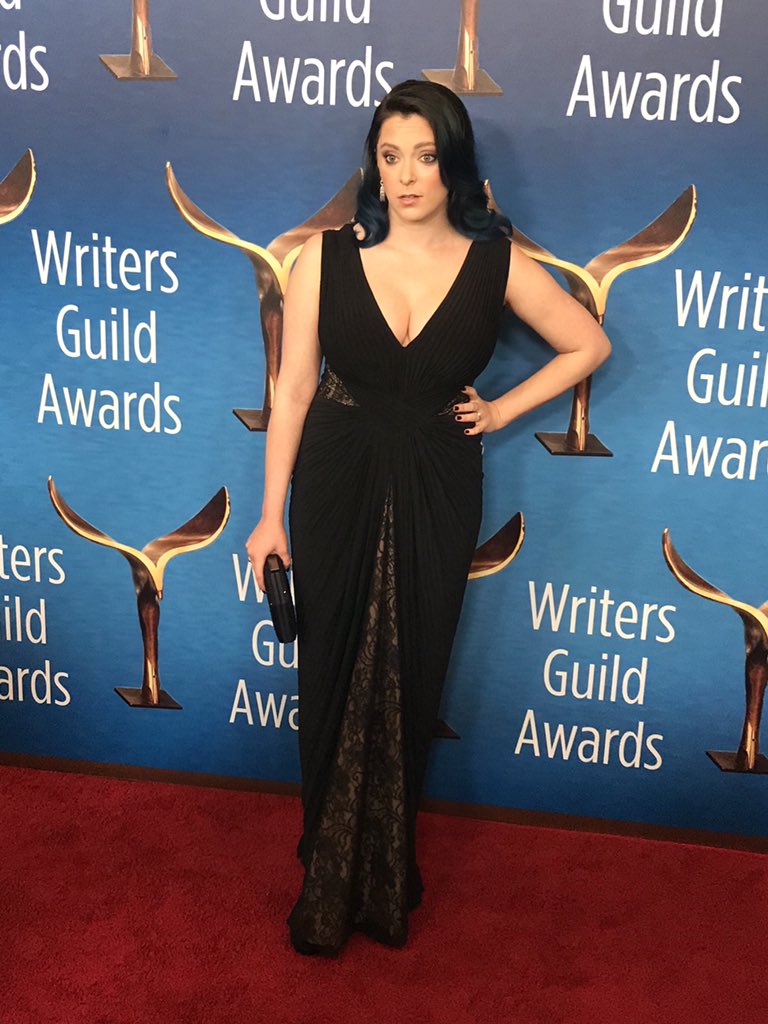 Complete list of winners below.
NEW MEDIA
ORIGINAL SHORT FORM NEW MEDIA: Class of Lies, Written by Tessa Leigh Williams; Snapchat
ADAPTED SHORT FORM NEW MEDIA: The Walking Dead: Red Machete, Written by Nick Bernardone; AMC.com
GAME
VIDEO GAME WRITING: God of War, Written by Matt Sophos, Richard Zangrande Gaubert, Cory Barlog; Story and Narrative Design Lead Matt Sophos; Story and Narrative Design Richard Zangrande Gaubert; Narrative Design Orion Walker, Adam Dolin; Sony Interactive Entertainment
FILM
ORIGINAL SCREENPLAY: Eighth Grade, Written by Bo Burnham; A24
ADAPTED SCREENPLAY: Can You Ever Forgive Me?, Screenplay by Nicole Holofcener and Jeff Whitty, Based on the book by Lee Israel; Fox Searchlight
DOCUMENTARY SCREENPLAY: Bathtubs Over Broadway, Written by Ozzy Inguanzo & Dava Whisenant; Focus Features
TELEVISION
DRAMA SERIES. The Americans, Written by Peter Ackerman, Hilary Bettis, Joshua Brand, Joel Fields, Sarah Nolen, Stephen Schiff, Justin Weinberger, Joe Weisberg, Tracey Scott Wilson; FX Networks
COMEDY SERIES: The Marvelous Mrs. Maisel, Written by Kate Fodor, Noah Gardenswartz, Daniel Goldfarb, Jen Kirkman, Sheila Lawrence, Daniel Palladino, Amy Sherman Palladino; Prime Video
NEW SERIES: Barry, Written by Alec Berg, Duffy Boudreau, Bill Hader, Emily Heller, Liz Sarnoff, Ben Smith, Sarah Solemani; HBO
ORIGINAL LONG FORM: Castle Rock, Writers: Marc Bernardin, Scott Brown, Lila Byock, Mark Lafferty, Sam Shaw, Dustin Thomason, Gina Welch, Vinnie Wilhelm; Hulu
ADAPTED LONG FORM: The Assassination of Gianni Versace: American Crime Story, Writers: Maggie Cohn, Tom Rob Smith, Based on the book Vulgar Favors by Maureen Orth; FX Networks
ANIMATION: "Bart's Not Dead" (The Simpsons), Written by Stephanie Gillis; Fox
EPISODIC DRAMA: "Paean To The People" (Homeland), Written by Alex Gansa; Showtime
EPISODIC COMEDY: "Chapter One: 'Make Your Mark'" (Barry), Written by Alec Berg & Bill Hader; HBO
COMEDY/VARIETY TALK SERIES: Last Week Tonight with John Oliver; Writers: Tim Carvell, Raquel D'Apice, Josh Gondelman, Dan Gurewitch, Jeff Maurer, Daniel O'Brien, John Oliver, Brian Parise, Owen Parsons, Ben Silva, Will Tracy, Jill Twiss, Seena Vali, Juli Weiner; HBO
COMEDY/VARIETY SKETCH SERIES: Nathan For You, Writers: Leo Allen, Nathan Fielder, Carrie Kemper, Michael Koman, Adam Locke-Norton, Eric Notarnicola; Comedy Central
COMEDY/VARIETY SPECIALS: The Fake News with Ted Nelms, Written by John Aboud, Andrew Blitz, Michael Colton, Ed Helms, Elliott Kalan, Joseph Randazzo, Sara Schaefer; Comedy Central
QUIZ AND AUDIENCE PARTICIPATION: Who Wants To Be A Millionaire, Head Writer: Stephen A. Melcher, Jr.; Writers: Kyle Beakley, Tom Cohen, Patricia A. Cotter, Ryan Hopak, Gary Lucy, James Rowley, Ann Slichter, Dylan Snowden; Disney/ABC Syndication
DAYTIME DRAMA: General Hospital, Head Writers: Shelly Altman, Christopher Van Etten; Writers: Barbara Bloom, Anna Theresa Cascio, Suzanne Flynn, Charlotte Gibson, Lucky Gold, Kate Hall, Elizabeth Korte, Daniel James O'Connor, Donny Sheldon, Scott Sickles; ABC
CHILDREN'S EPISODIC AND SPECIALS: "The Ersatz Elevator: Part One" (A Series of Unfortunate Events), Teleplay by Daniel Handler; Netflix
DOCUMENTARY SCRIPT – CURRENT EVENTS: "Trump's Takeover" (Frontline), Written by Michael Kirk & Mike Wiser; PBS
DOCUMENTARY SCRIPT – OTHER THAN CURRENT EVENTS: "The Eugenics Crusade" (American Experience), Written by Michelle Ferrari; PBS
NEWS SCRIPT – REGULARLY SCHEDULED, BULLETIN, OR BREAKING REPORT: "Catastrophe" (60 Minutes), Written by Scott Pelley, Katie Kerbstat, Nicole Young; CBS News
NEWS SCRIPT – ANALYSIS, FEATURE, OR COMMENTARY: "Wounds of War" (60 Minutes), Written by Scott Pelley, Katie Kerbstat, Nicole Young; CBS News
DIGITAL NEWS: "Inside The Culture Of Sexism At Riot Games," Written by Cecilia D'Anastasio; Kotaku.com
RADIO
RADIO/AUDIO DOCUMENTARY: "RFK: 50 Years After Shots Rang Out at The Ambassador Hotel," Written by Andrew Evans; ABC News Radio
RADIO/AUDIO NEWS SCRIPT—REGULARLY SCHEDULED, BULLETIN, OR BREAKING REPORT: "Remembering The Good, The Bad and the Brilliant," Written by Gail Lee; CBS News Radio
RADIO/AUDIO NEWS SCRIPT – ANALYSIS, FEATURE, OR COMMENTARY: "John McCain: A Life of Service," Written by Gail Lee; CBS News Radio
PROMOTIONAL
ON-AIR PROMOTION (RADIO OR TELEVISION): "Tribute to Star Trek for the 2018 Creative Arts Emmys," Written by Sean Brogan; CBS