Jojo Rabbit and Parasite won the top film awards at the annual Writes Guild Awards on Feb 1 at the Beverly Hilton in Beverly Hills. Netflix' Family Reunion and Amazon Prime's After Forever also won awards.
FILM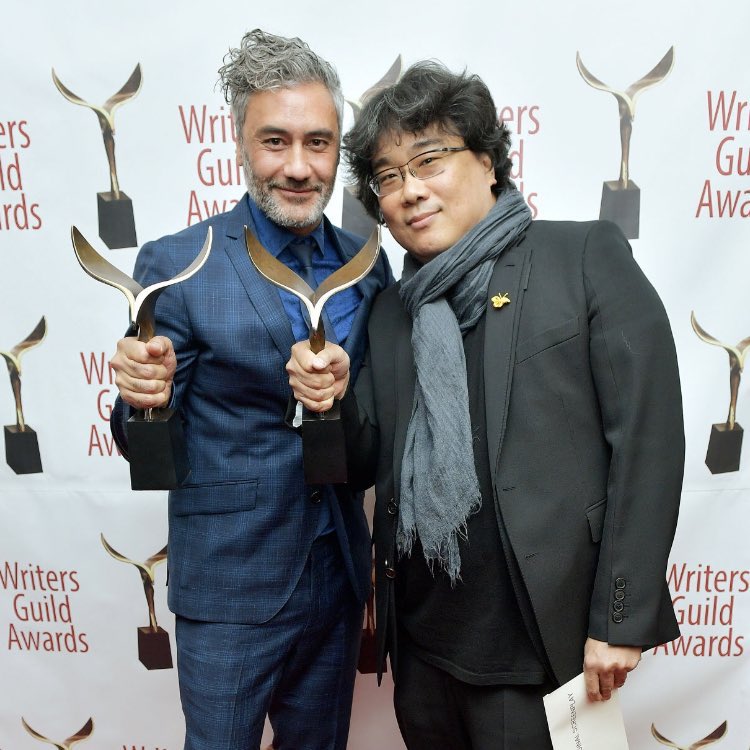 Jojo Rabbit by Taika Waititi won Adapted Screenplay. Parasite by writer-director Bong Joon Ho and writer Han Jin-Won won Original Screenplay.
Taika and Bong Joon Ho were photographed with their awards at the East Coast ceremony.
Co-writer Han Jin-Won attended the LA awards in Beverly Hills.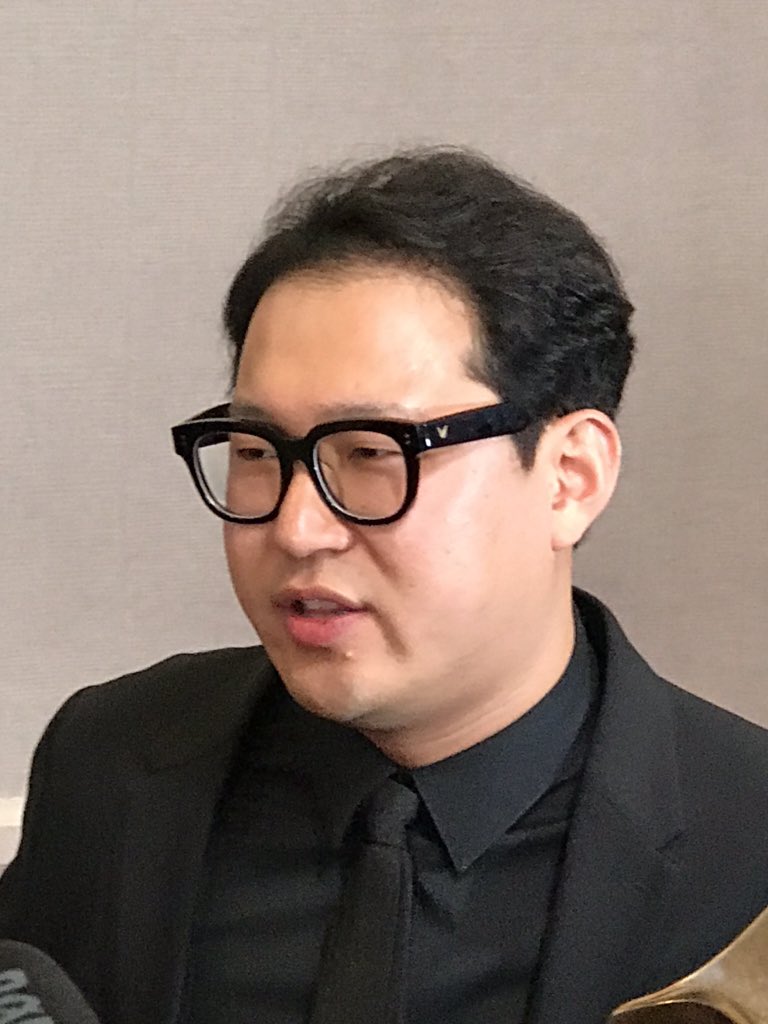 TELEVISION
HBO swept the TV awards, winning six awards.
– Succession won Drama Series and Episodic Drama
– Barry won Comedy
– Watchmen won New Series
– Chernobyl won Long Form Original
– Last Week Tonight with John Olive won Comedy/Variety Talk Series
Barry won Television Comedy series.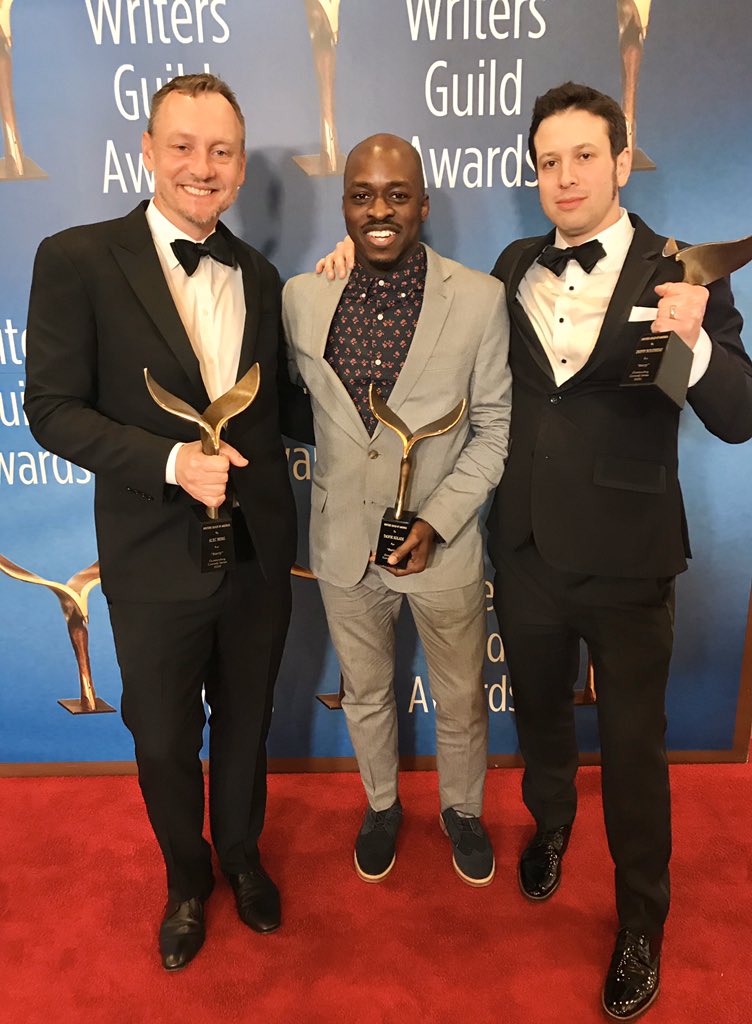 NEW MEDIA
Ryan O'Connell won Short Form New Media for "After Forever" on Amazon Prime. Ryan is star and writer-creator of the show about a gay disabled man dealing with his sexuality and independence, based on his own life. Ryan thanked the voters for acknowledging and seeing him and his story.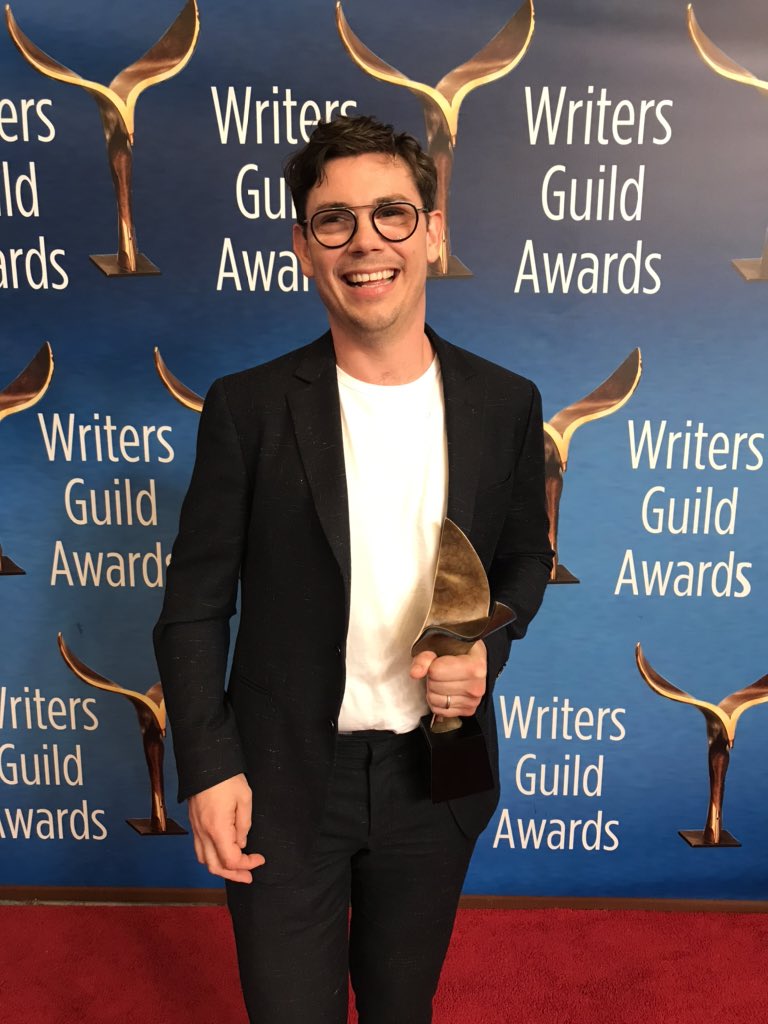 Family Reunion won Children's Episodic – Long Form and Specials award. Writer Howard Jordan Jr., accepted the award, thanking Netflix for the all-black writers room, which he said is like his Hollywood family.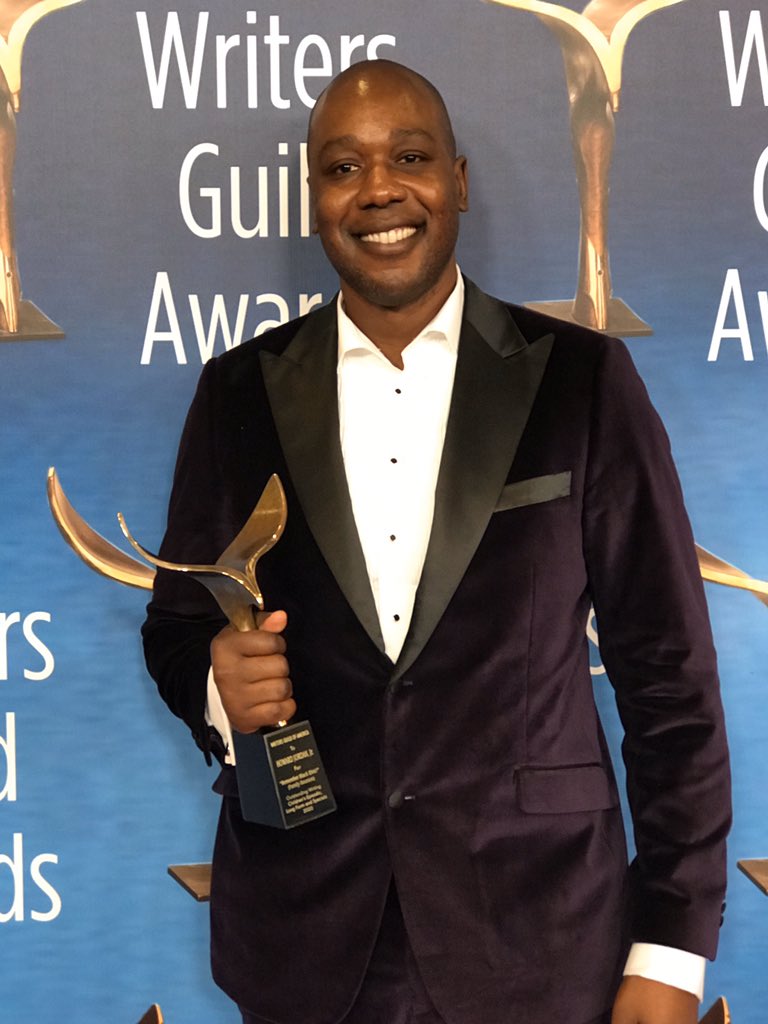 Stories About My Brother by Prachi Gupta won Digital News.
Thanks to sponsors including Netflix, Hulu, Sony, HBO and more.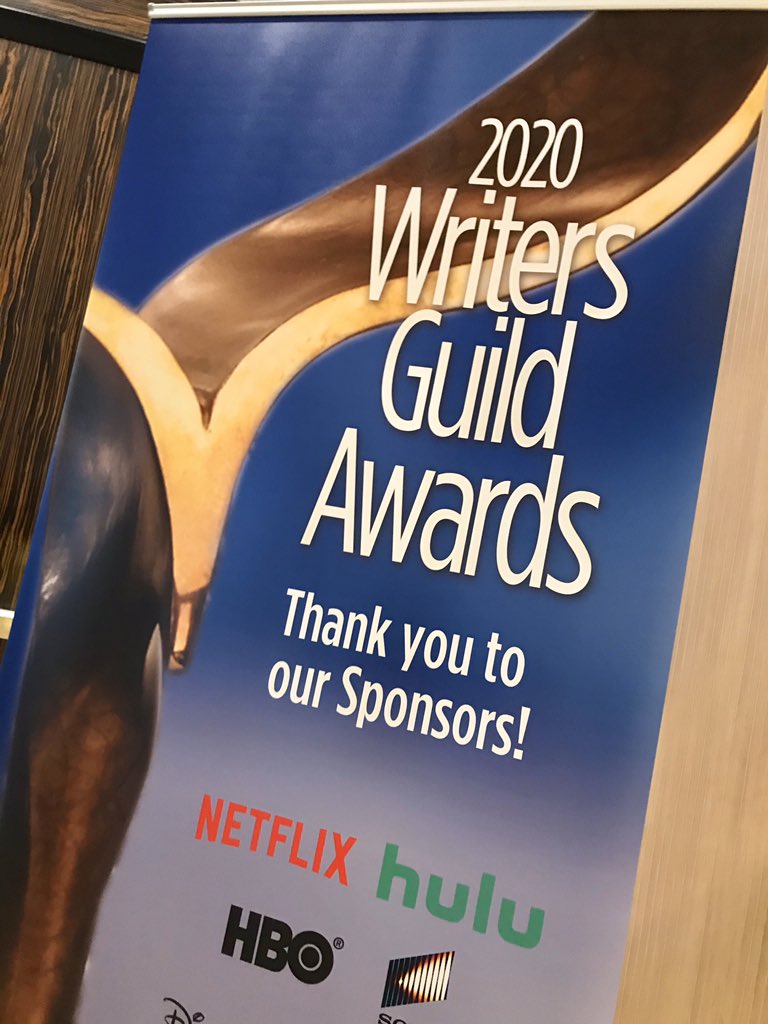 Comedian Ana Gasteyer hosted the awards, with several sharp jokes on the lack of women writers in the industry. She also played the violin.