The new whimsical WonderWorld pop-up attraction opened in Hollywood with a VIP influencer event on April 5.

Photo: @RoundTripWeekend on Instagram

Photo: Wonder World Space
WonderWorld is like stepping into the Alice in Wonderland storybook, with several Instagram photo opps in a dozen themed rooms.
WonderWorld's Founder, Jay Hua, 23, of Eastern Horizon Adventures, brought WonderWorld to LA from New York City. "Hollywood is the place to be for introducing yourself to the West Coast. It's also the entertainment capital of the world. We chose our Hollywood Boulevard location because it's right on the Walk of Fame and has a lot of foot and vehicle traffic. It's one of the biggest tourist locations worldwide and embodies the ideas of fantasy and chasing a dream which is in line with WonderWorld's theme," said Jay Hua, WonderWorld, Founder.

Photo: Wonder World Space
WonderWorld takes over the ground floor of IngitedSpaces coworking space in Hollywood, where we have done several of our Digital LA events, and Silicon Beach Fest Hollywood in 2012.
Attendees at the VIP preview included actor/singer Drew Seeley and his wife Actress/TV Host Amy Paffrath, Disney star Brandon Rossel, actor James Kyson (Heroes, NCIS), teen models Jenasha Roy and Briana Roy, and Beyonce's dance captain and model, Ashley Everett, and top social influencers from the LA area!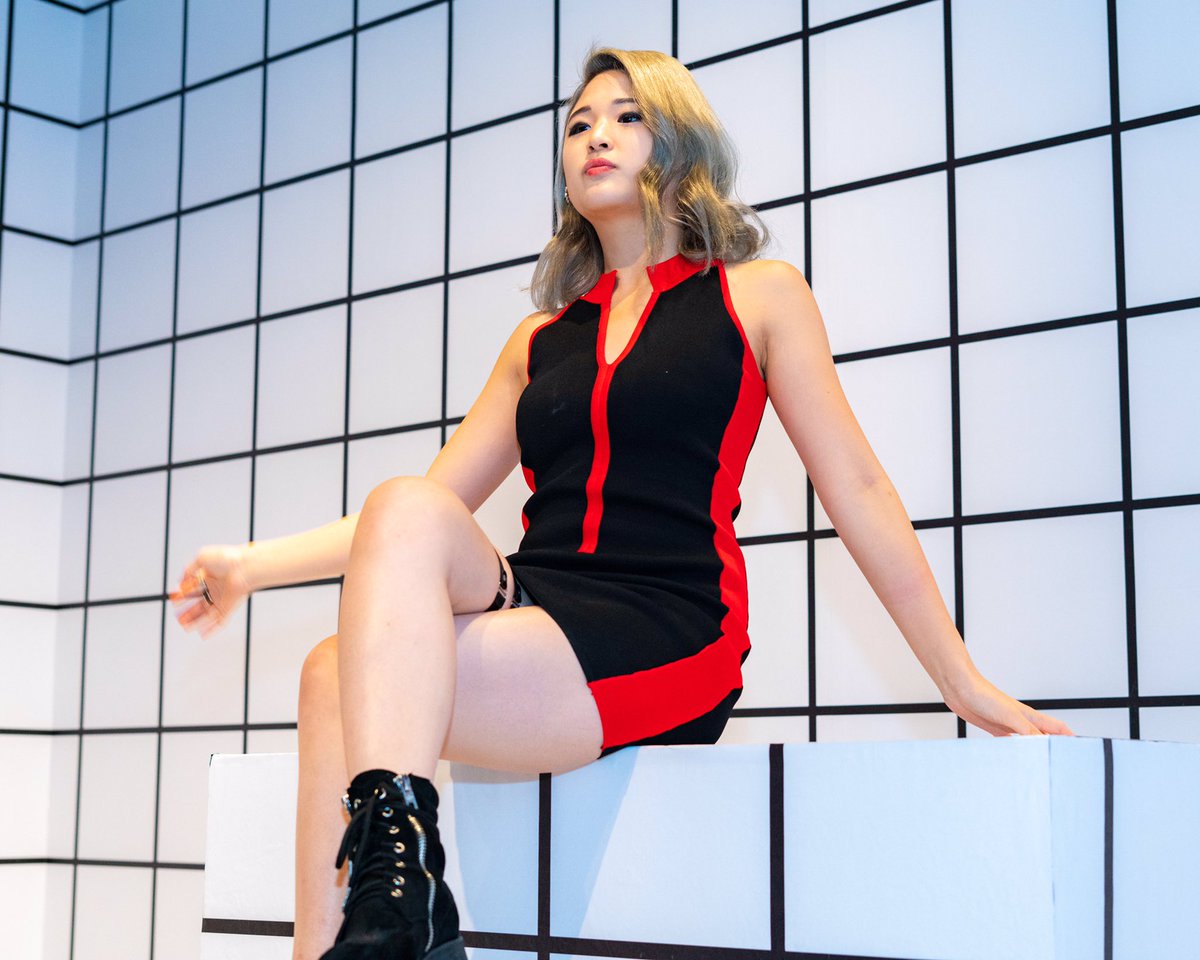 You enter through a ballon filled room into the WonderWorld, and walk down the floral curtain hallway.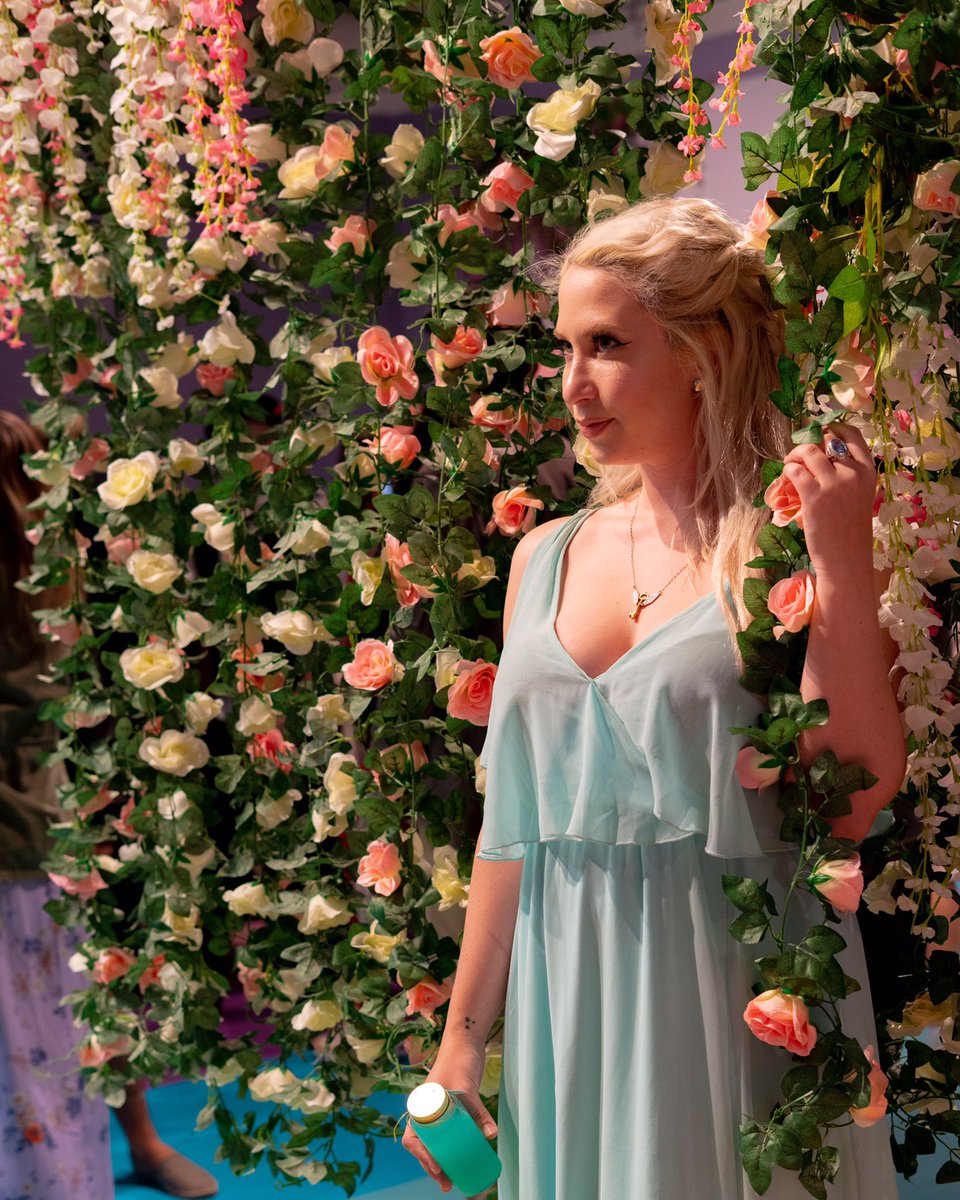 Enter through the floral curtain to take pics on the plushie wall.
Photo: Wonder World Space
In the tea party room, you appear to shrink, to take pics with giant cheese, giant teacup and teapots and jumbo macarons.
In the mushroom room, you can lounge with giant red mushrooms.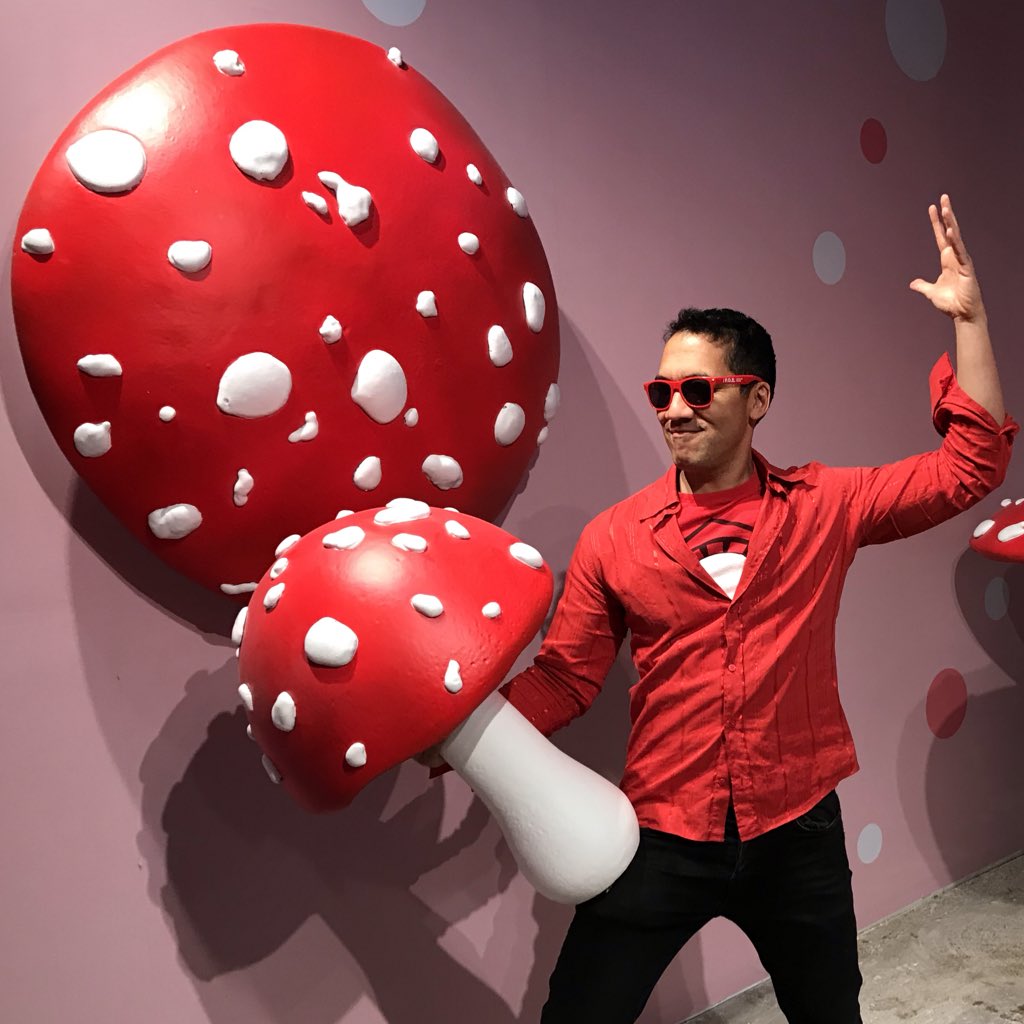 In the hummingbird room, you can stand amidst a flock of hummingbirds.
Photo: @RoundTripWeeeknd on Instagram
The highlight is the moon room, where you can sit in a crescent moon much like the boy in the DreamWorks logo. You're surrounded by a ball pit and balloons (Tip: throw balls and balloons in the air for a good boomerang!)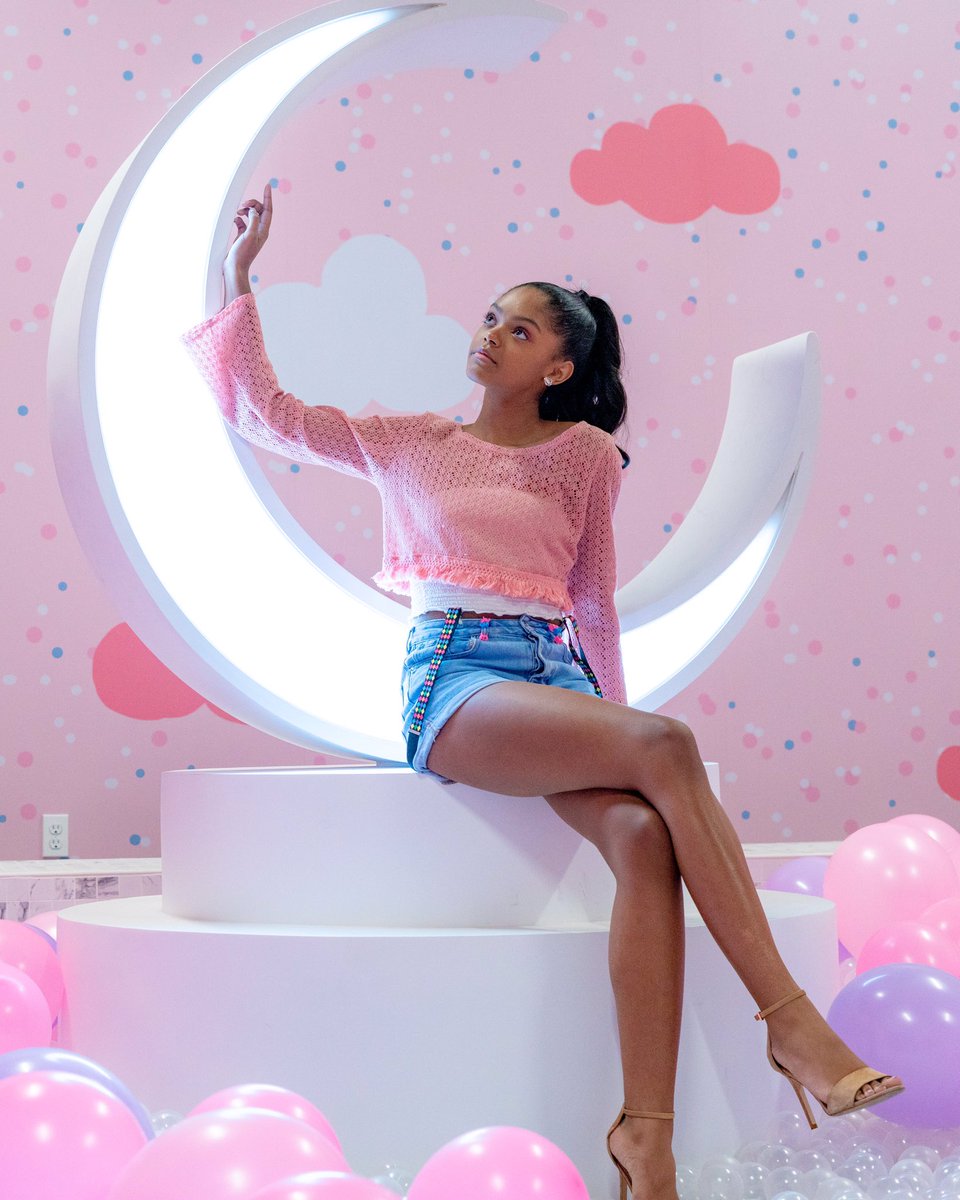 The event was sponsored by Our/Los Angeles vodka and the bar featured three signature cocktails:
Drink Me- Our/ Los Angeles Vodka, Lemon, Lavender, soda water
We're All Mad- Our/Los Angeles Vodka, red wine, lemon, ginger, allspice
Who are You?- Our/Los Angeles Vodka, cacao, amontillado sherry, smoked sherry wood.
Concerto Los Angeles also sponsored the event providing a variety of their colorful macaroons as dessert. Macarons were available in flavors including: strawberry, dark chocolate, framboise, matcha, jasmine, pistachio, mango, red velvet, vanilla bean, milk france, and turquoise.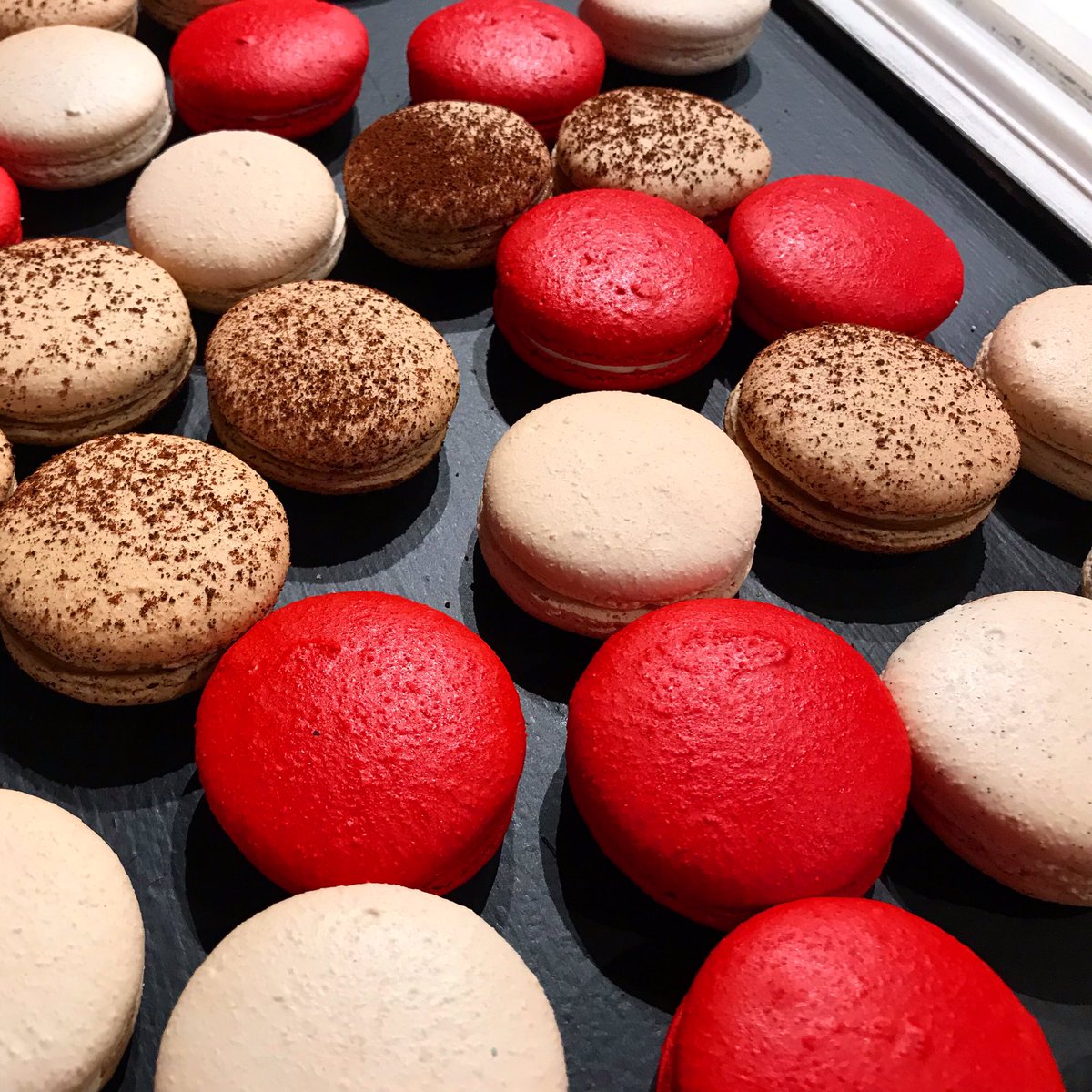 Wonder World could use additional spotlight help to make sure there's good lighting where people are most likely to pose for a photo. Also, the floors could be painted or covered to be the same colors as the walls to help create the illusion of being in the sky, etc.
Wonder World tickets are $30 for adults, $19 for kids, and group rates are available for $27.
Follow @WonderWorldSpace on Instagram for more images.
The WonderWorld pop-up is part of a trend of Instagram museums in LA, where you can pay $20-30 to explore a museum of interactive art perfect to add some color and fun to your Instagram. Other Instagram Museums include the Museum of Illusions, Museum of Selfies, Museum of Junk Food, and more. We've attended and covered several of the openings. If you have an opening, email info@digitalla.net with MUSEUM as subject.